Influence of galaxy stellar mass and observed wavelength on disc breaks in S4G, NIRS0S, and SDSS data

Jarkko Laine, Eija Laurikainen, and Heikki Salo
Astronomy Research Unit, University of Oulu, Finland

Astronomy & Astrophysics, 2016, Volume 596, A25



In this webpage we show the surface brightness profiles and disc fits of 753 galaxies collected from the Spitzer Survey of Stellar Structure in Galaxies (S4G, Sheth et al. 2010),
and the Near Infrared S0-Sa galaxy Survey (NIRS0S, Laurikainen et al. 2011). For 480 of these galaxies optical data from Sloan Digital Sky Survey (SDSS) or Liverpool telescope
is also used from the compilation of Knapen et al. 2014.


Full size images can be opened by clicking.

All the images can also be downloaded in a single file: laine2016_discbreaks.tar.gz (183 MB)


Please contact jarkko.laine (at) oulu.fi in case of any questions.

---
ESO013-016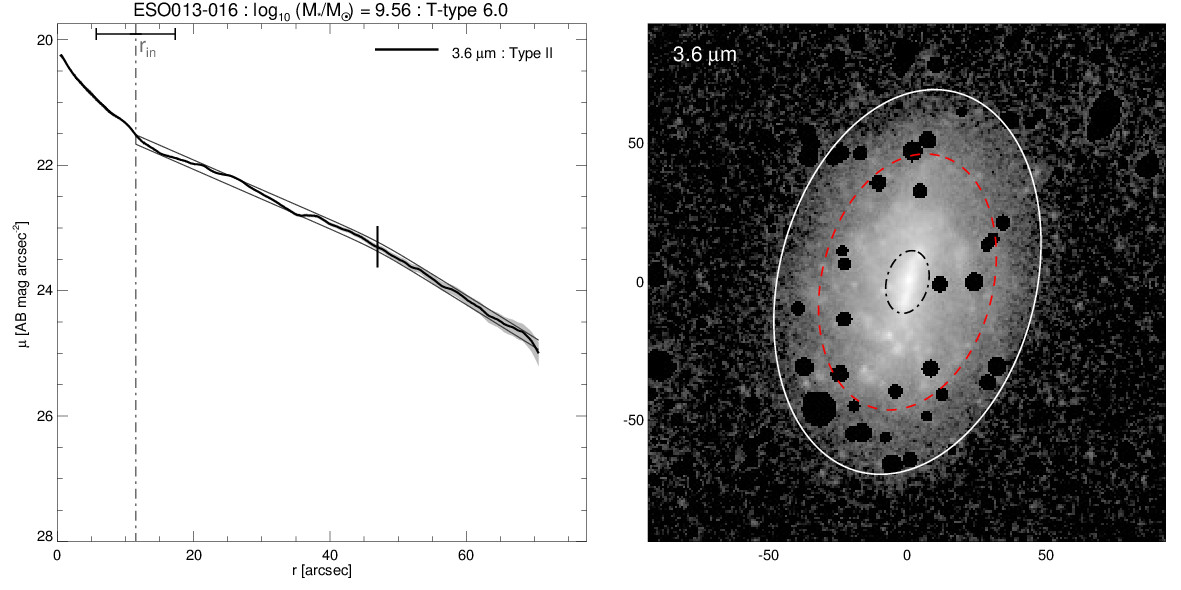 ESO026-001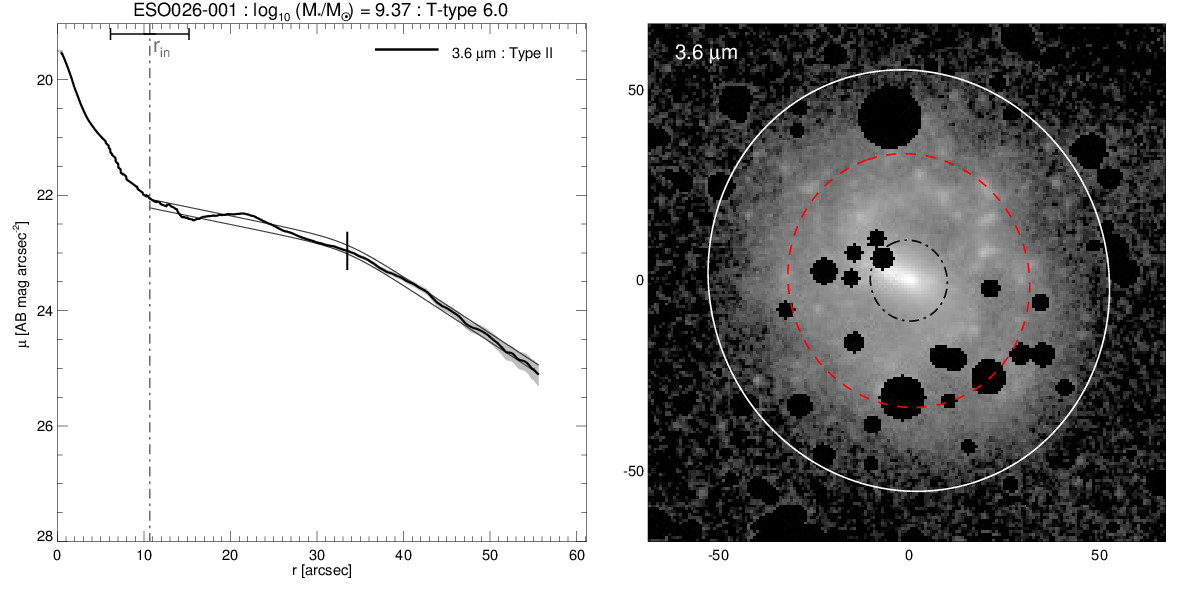 ESO027-001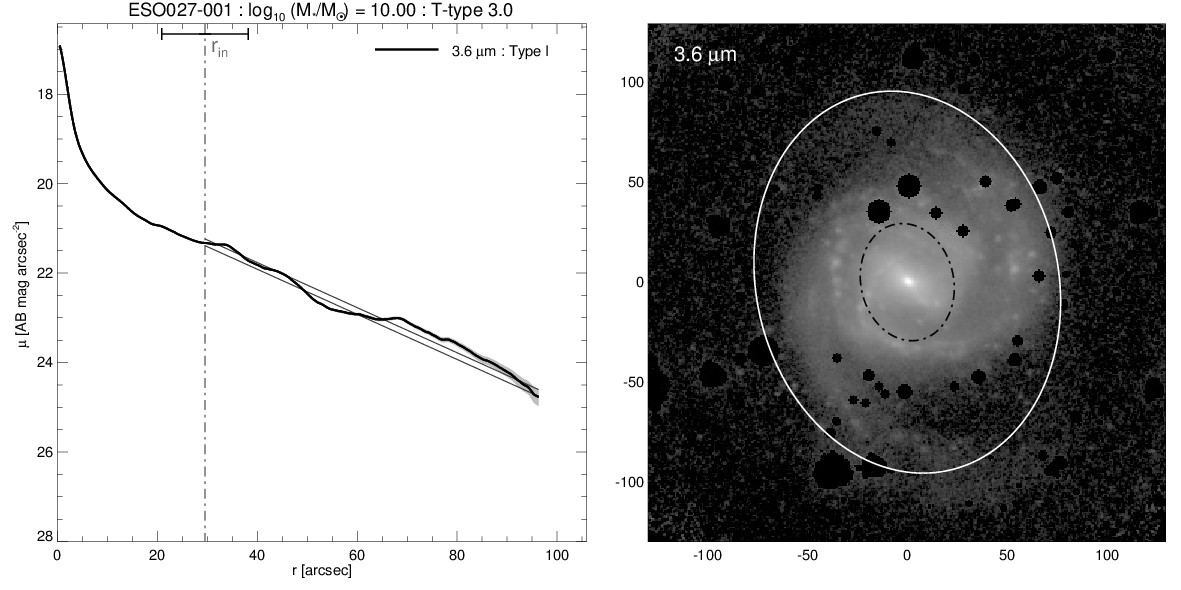 ESO079-005
ESO079-007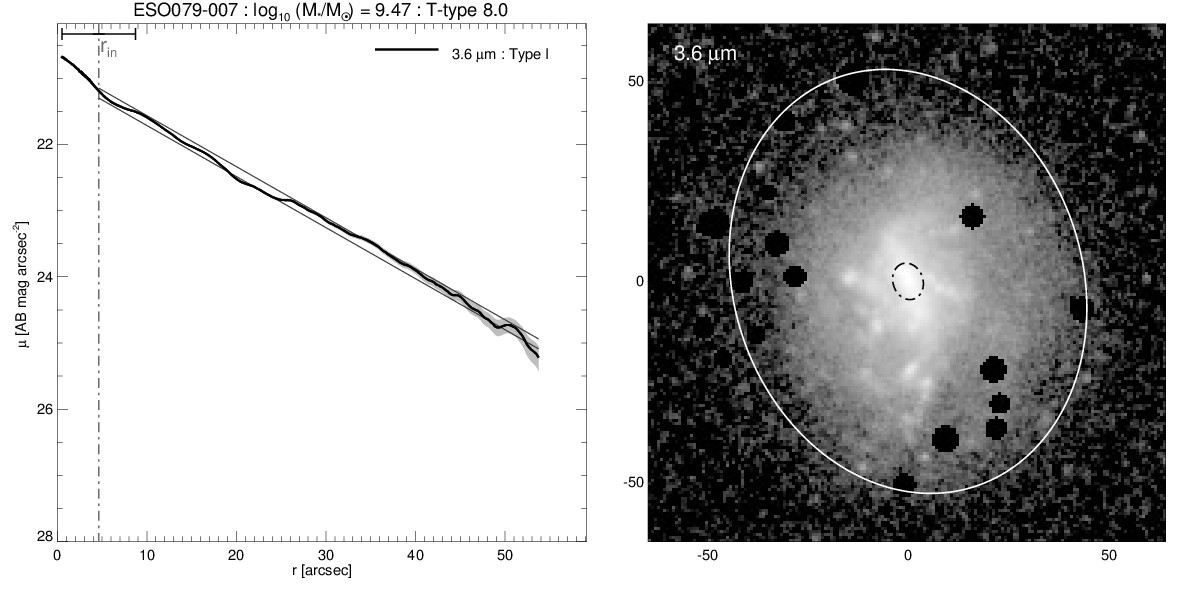 ESO085-047
ESO137-010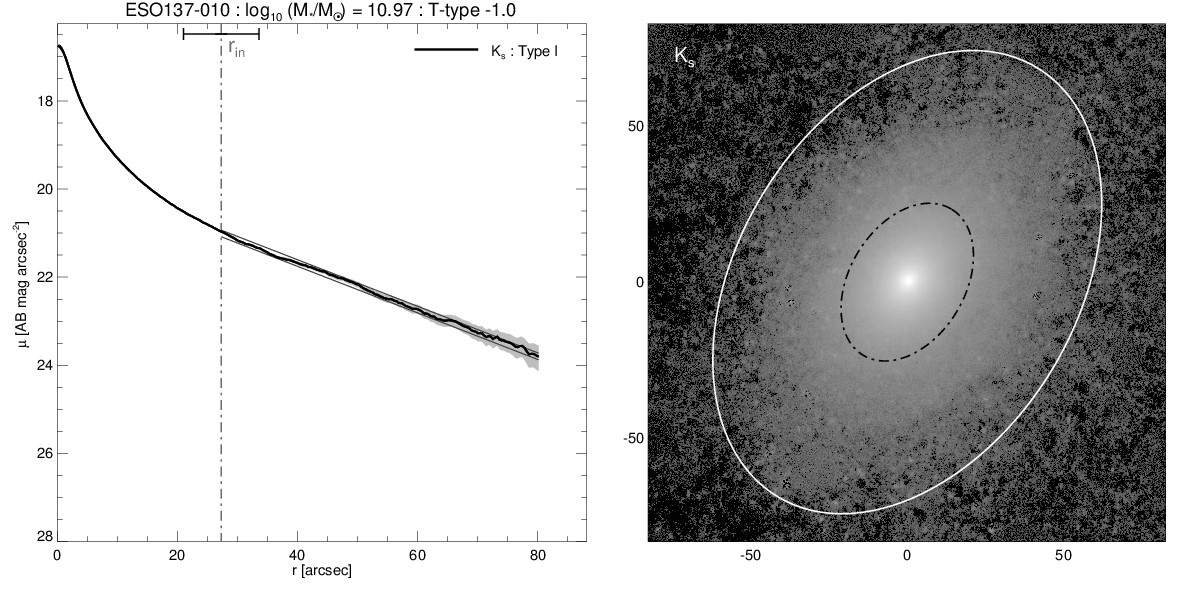 ESO145-025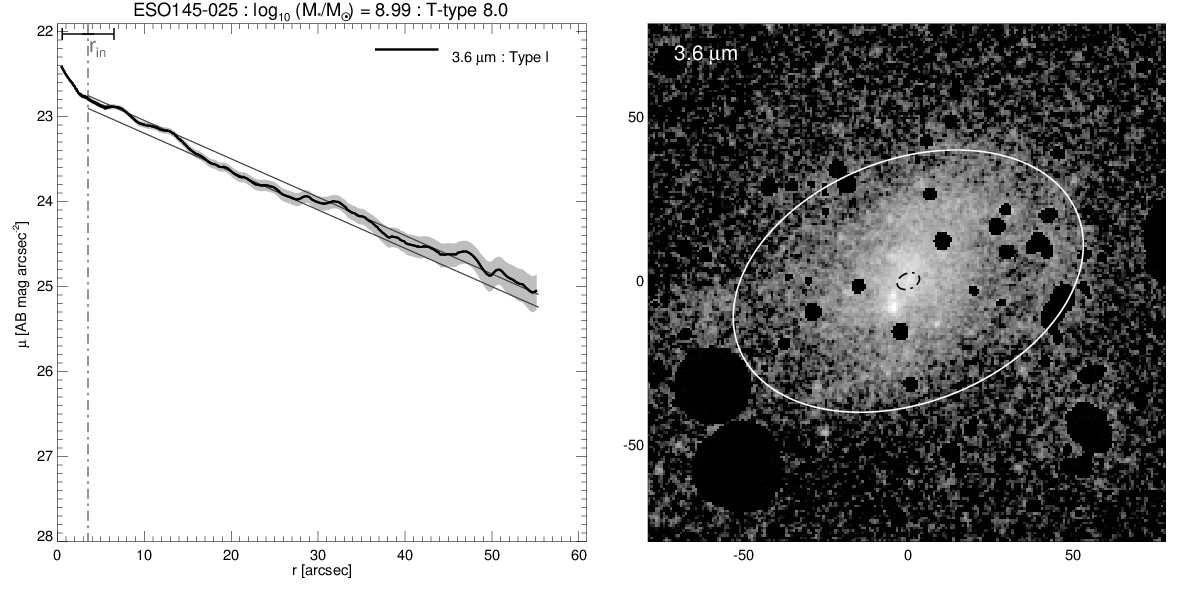 ESO150-005
ESO187-035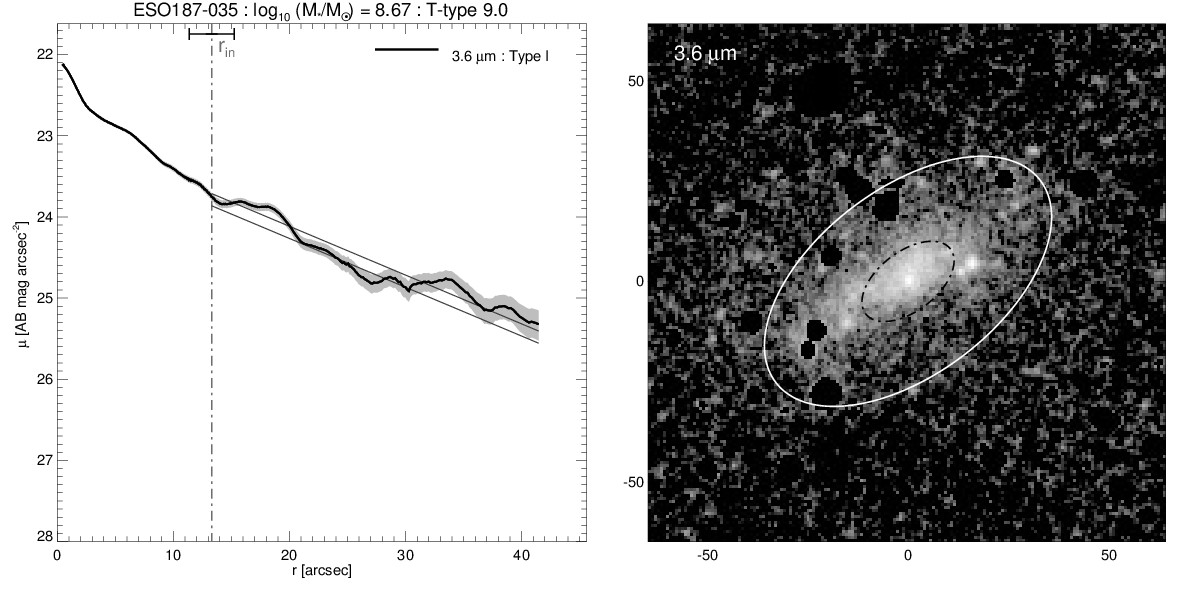 ESO202-041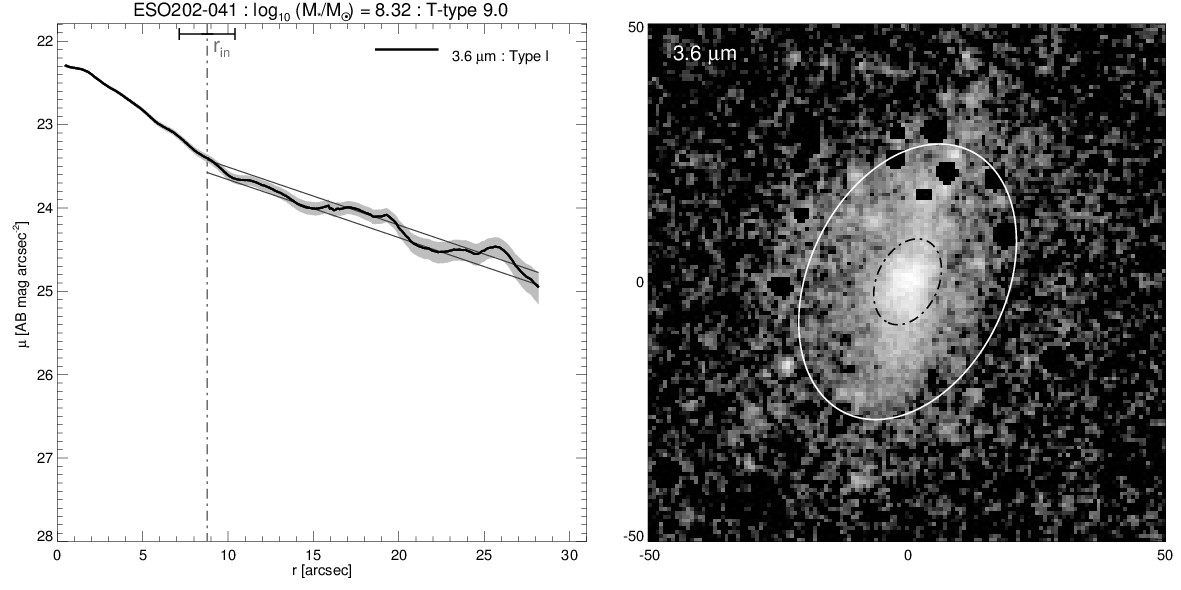 ESO238-018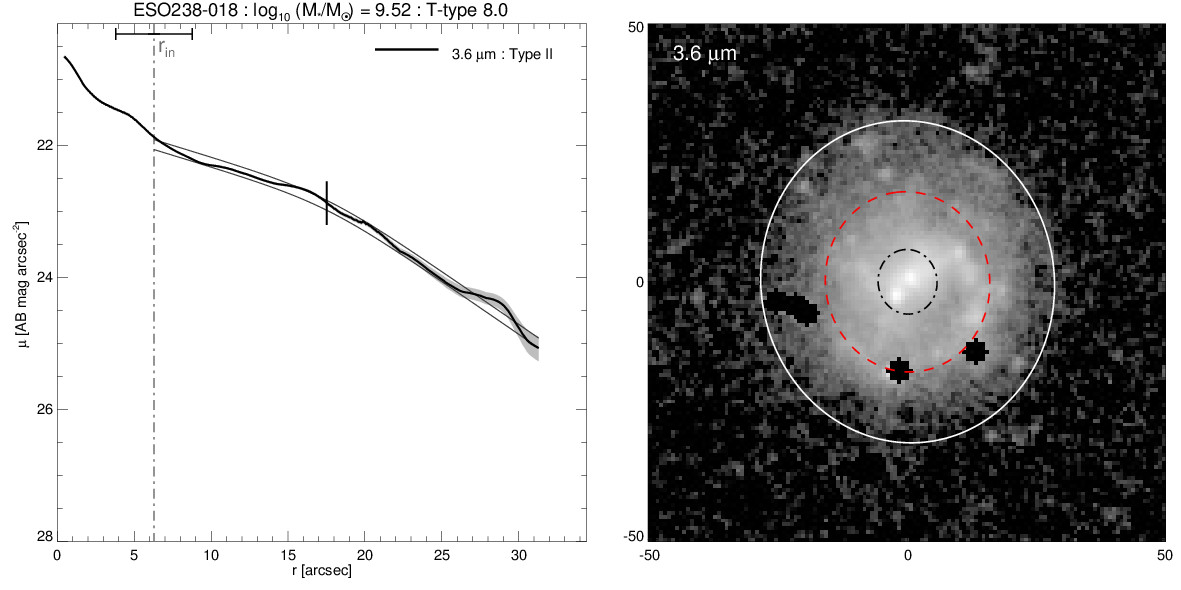 ESO287-037
ESO288-013
ESO305-009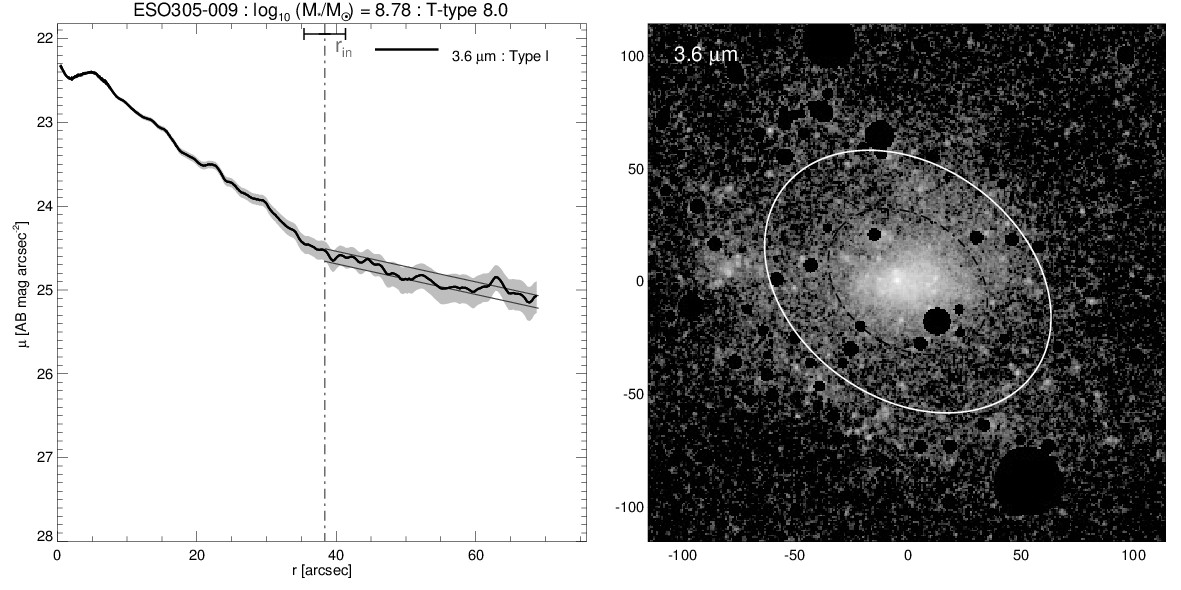 ESO342-050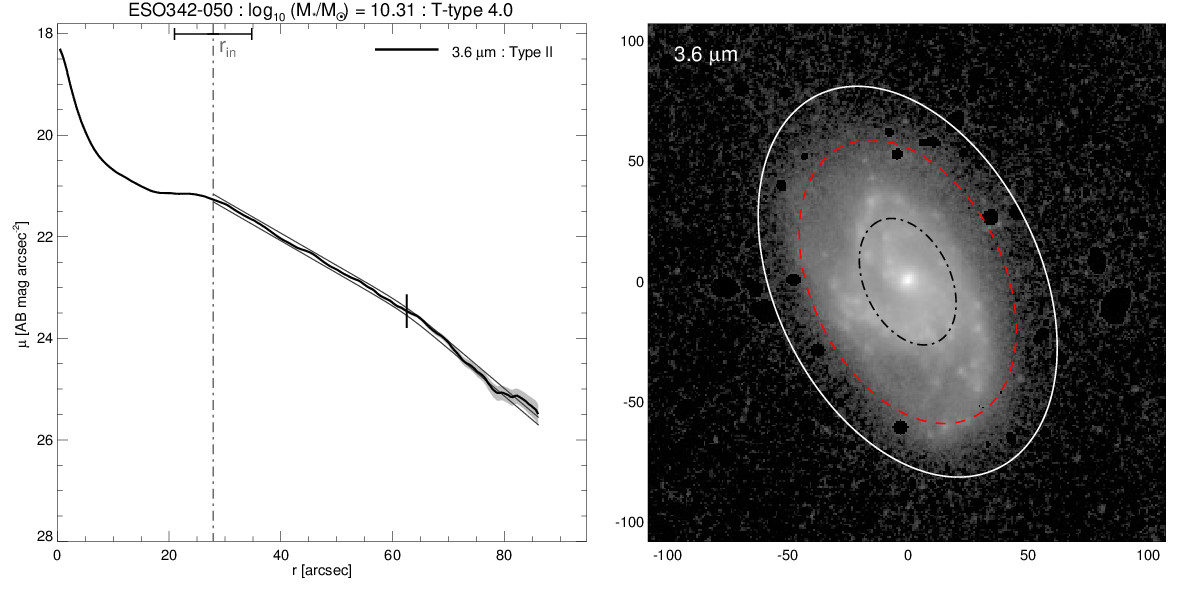 ESO345-046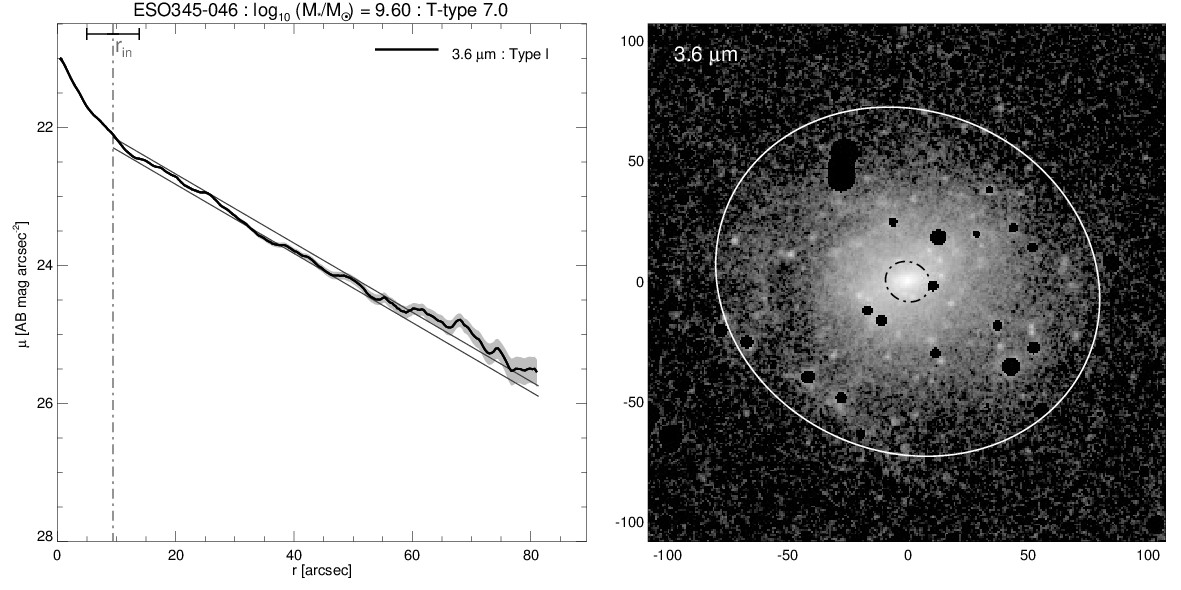 ESO357-012
ESO358-015
ESO358-025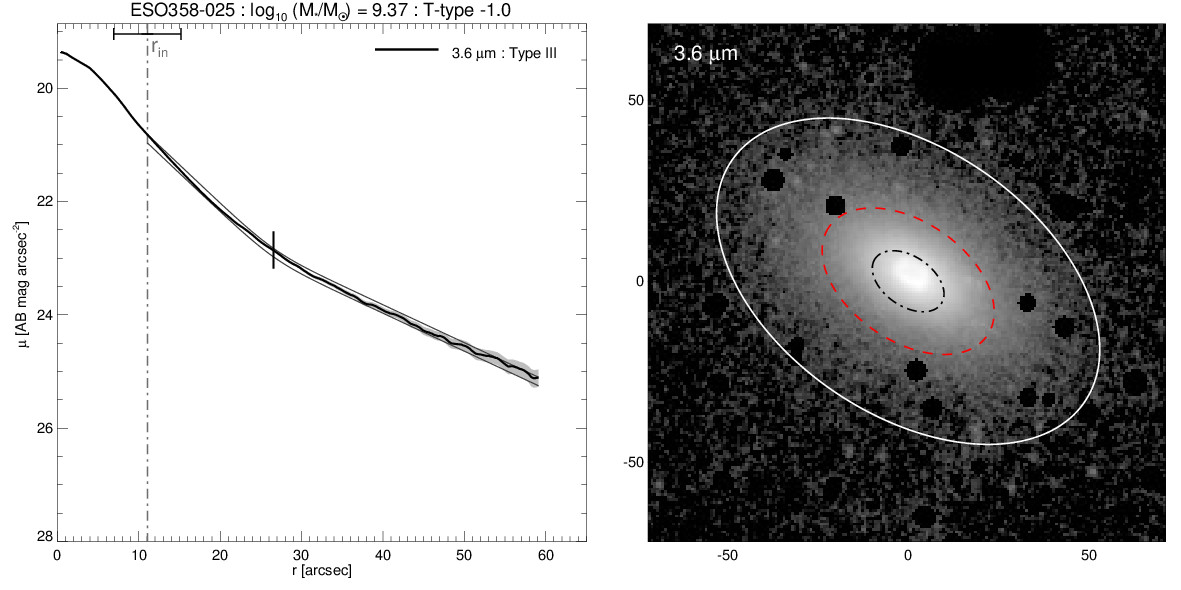 ESO358-054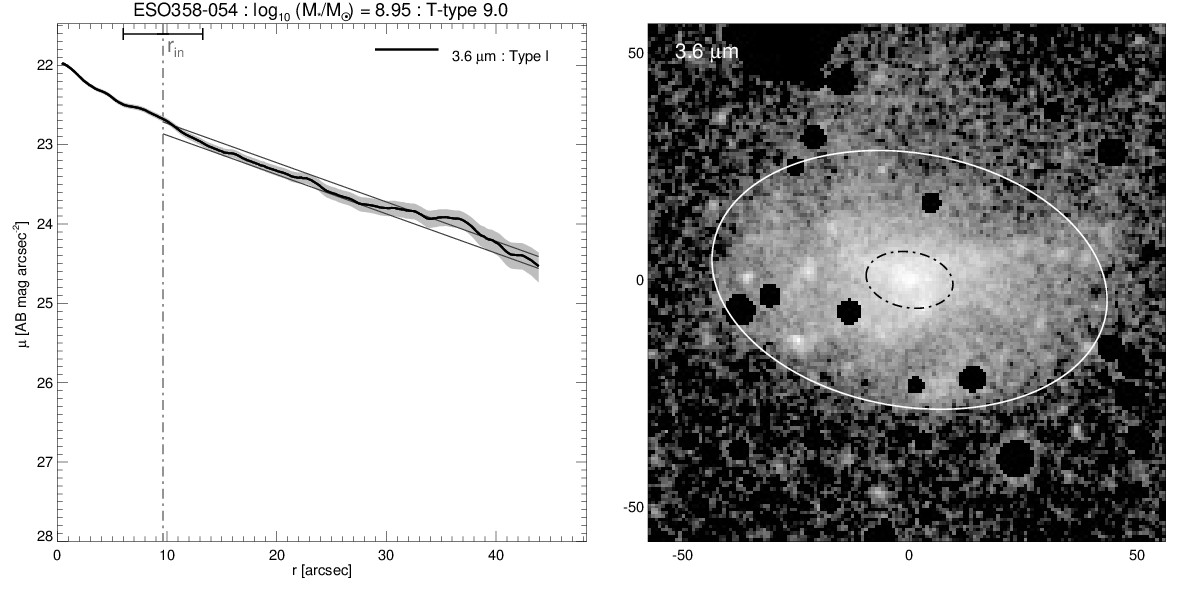 ESO362-009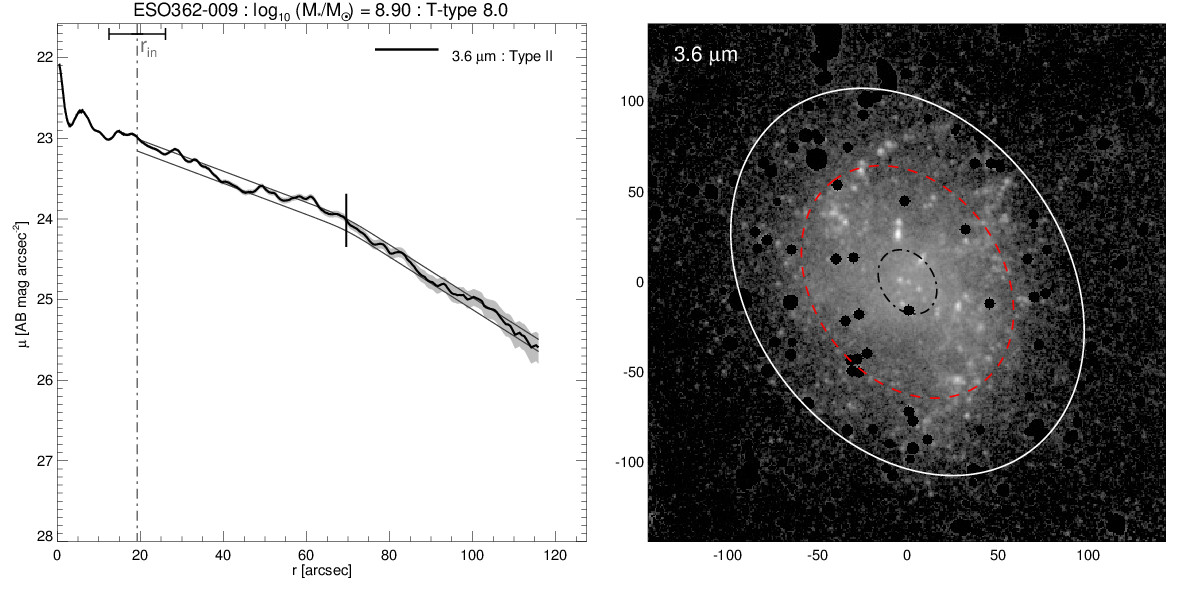 ESO402-030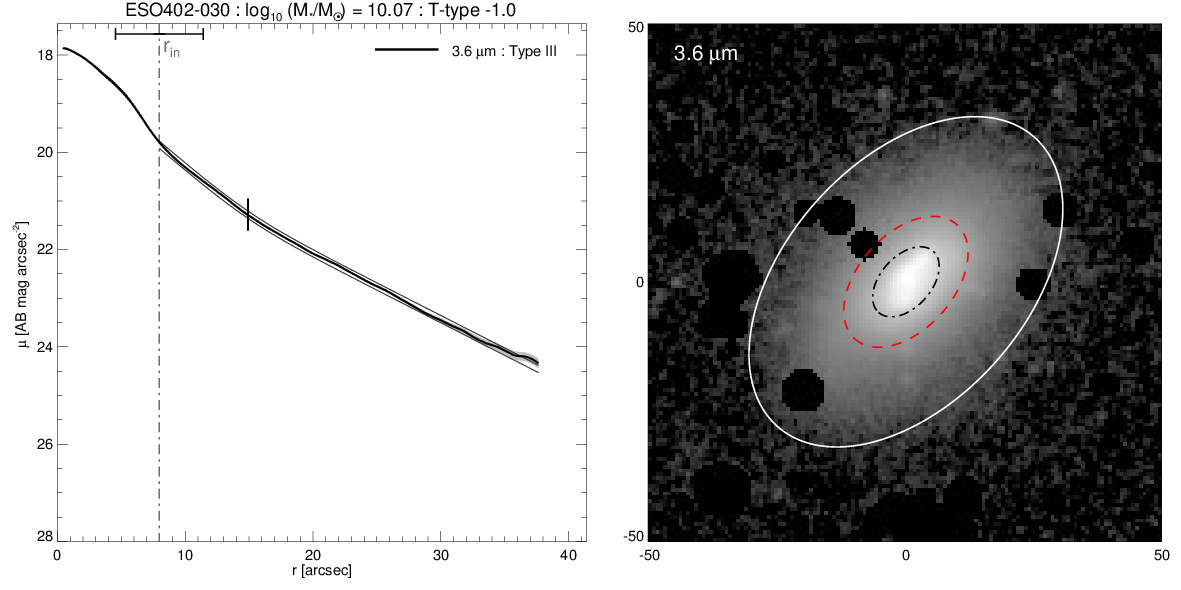 ESO403-024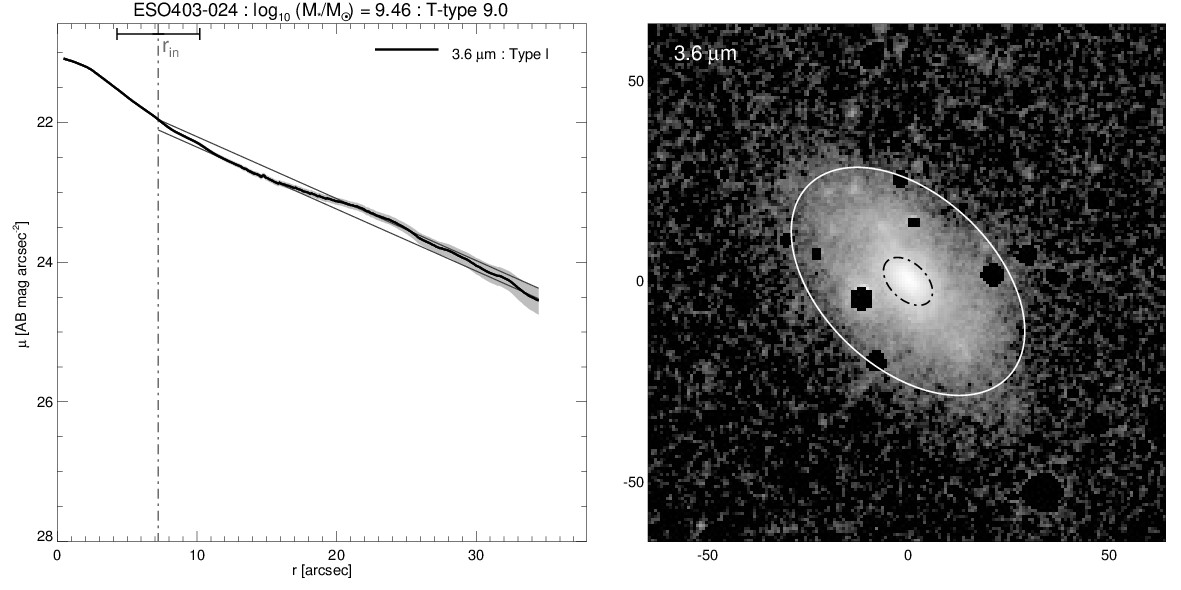 ESO404-003
ESO404-012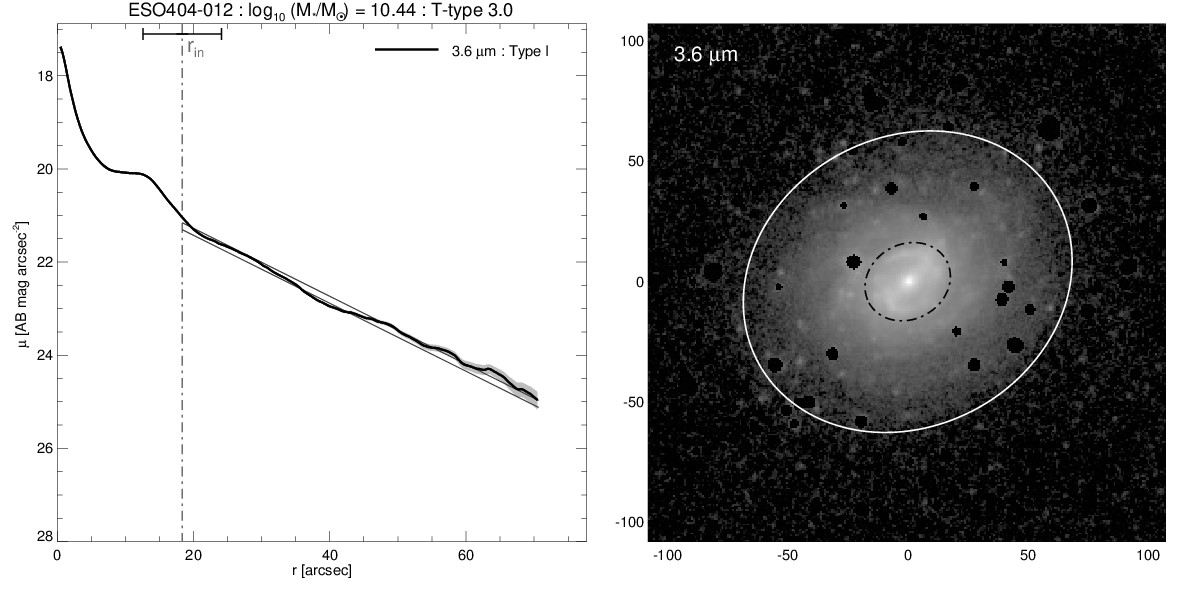 ESO407-014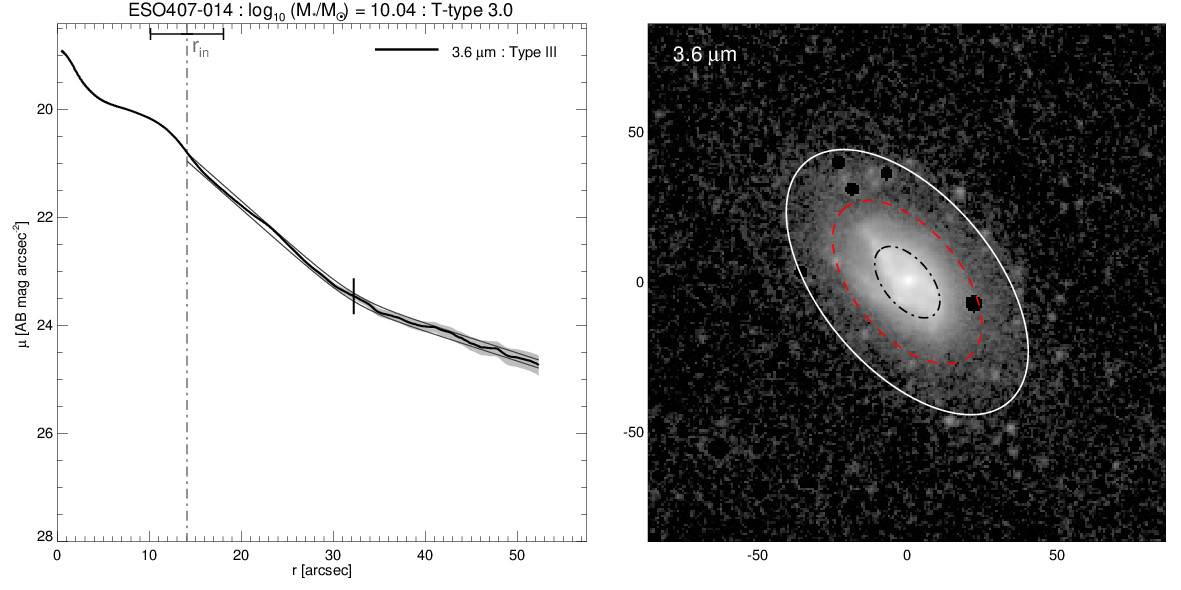 ESO418-008
ESO418-009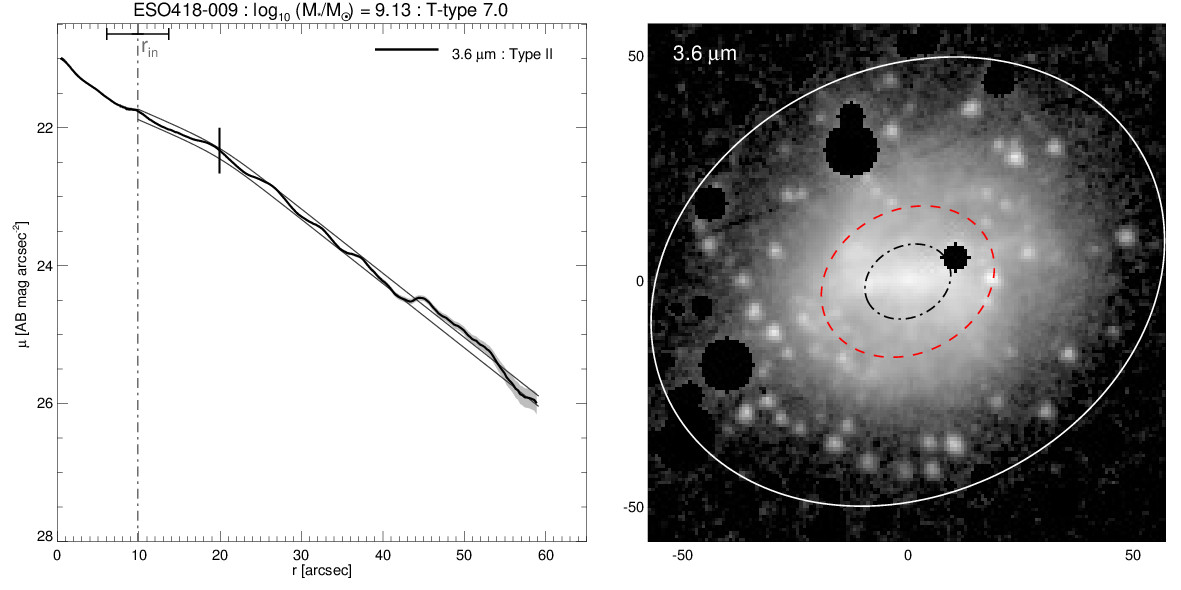 ESO420-009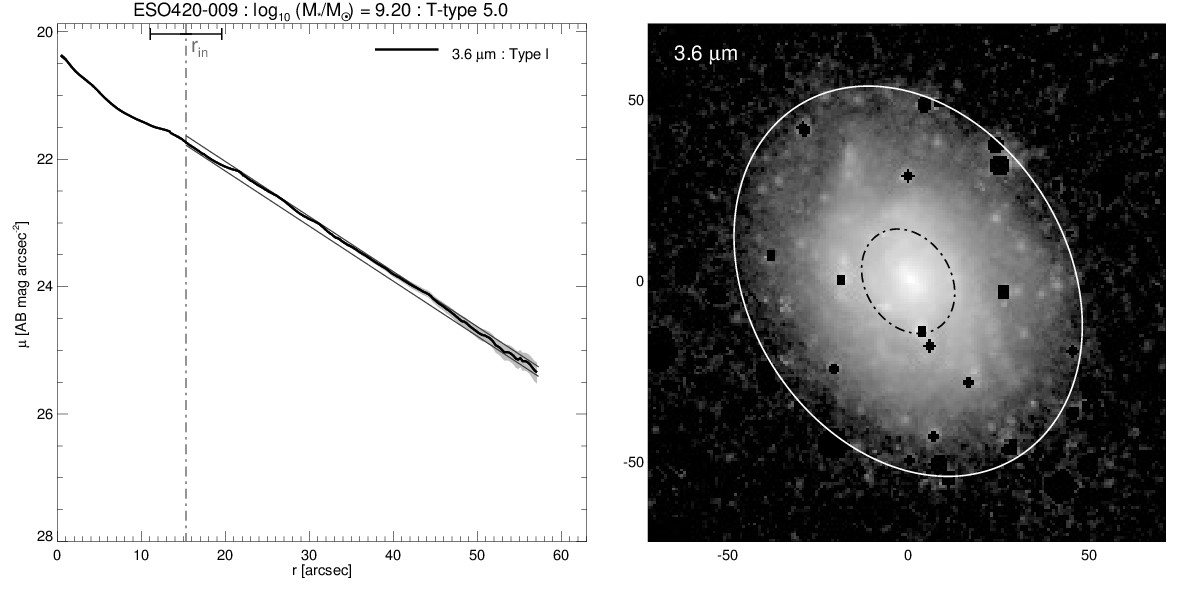 ESO421-019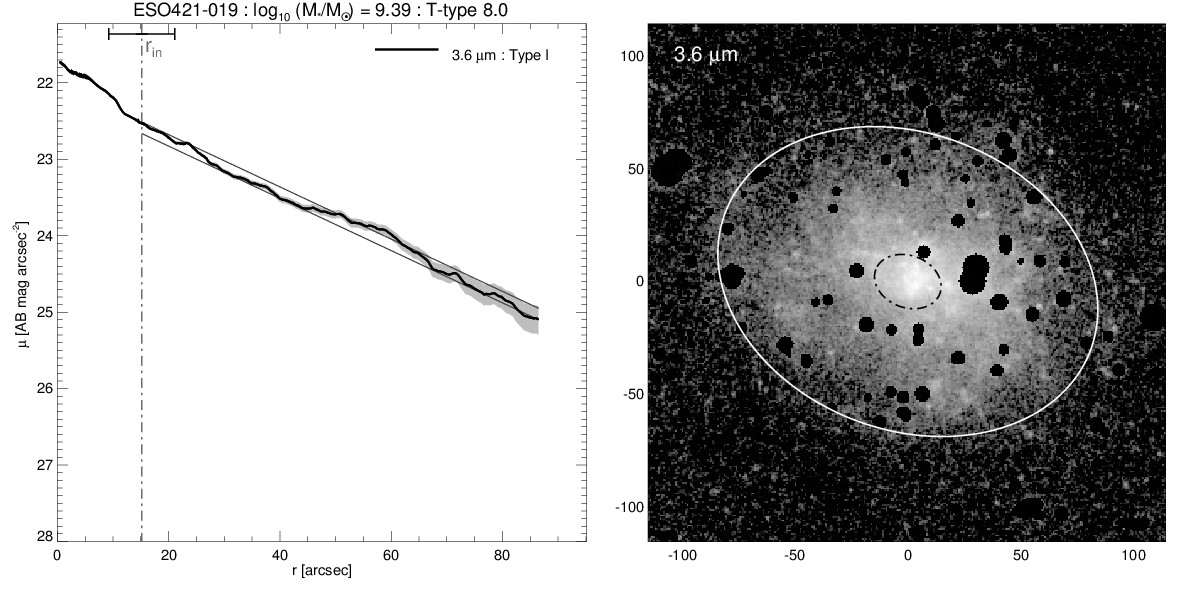 ESO422-005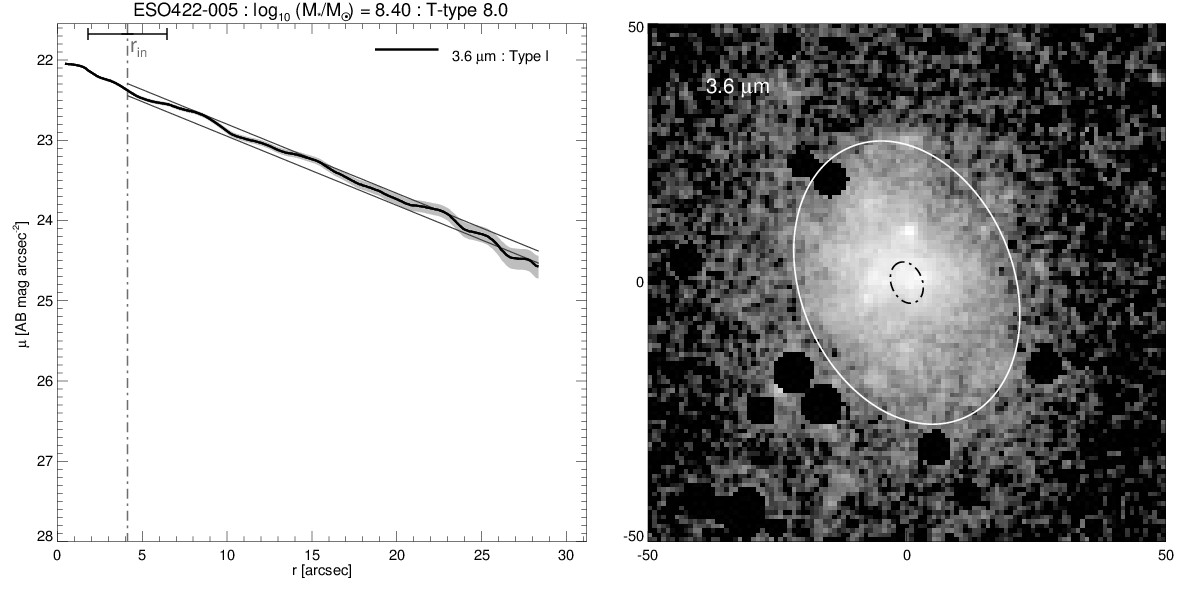 ESO422-041
ESO440-046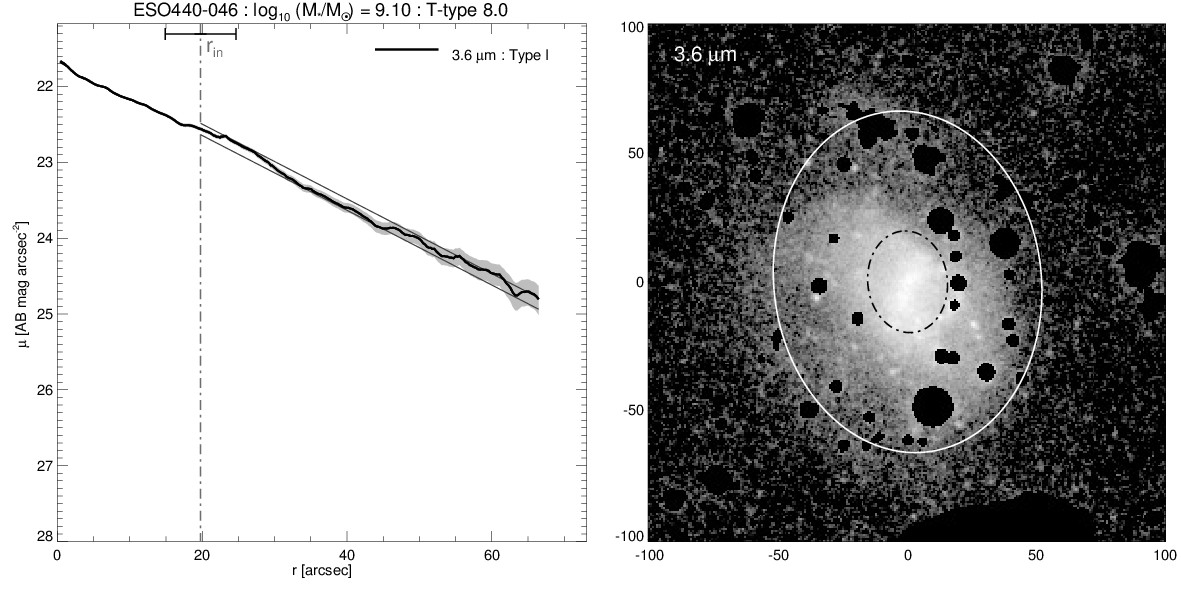 ESO443-069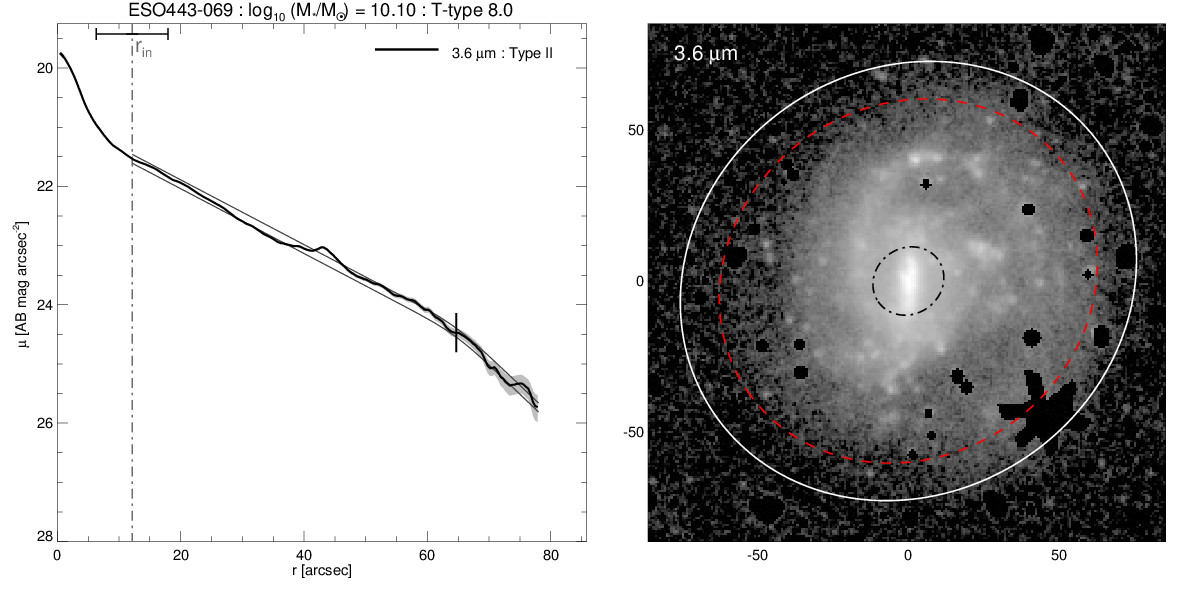 ESO443-080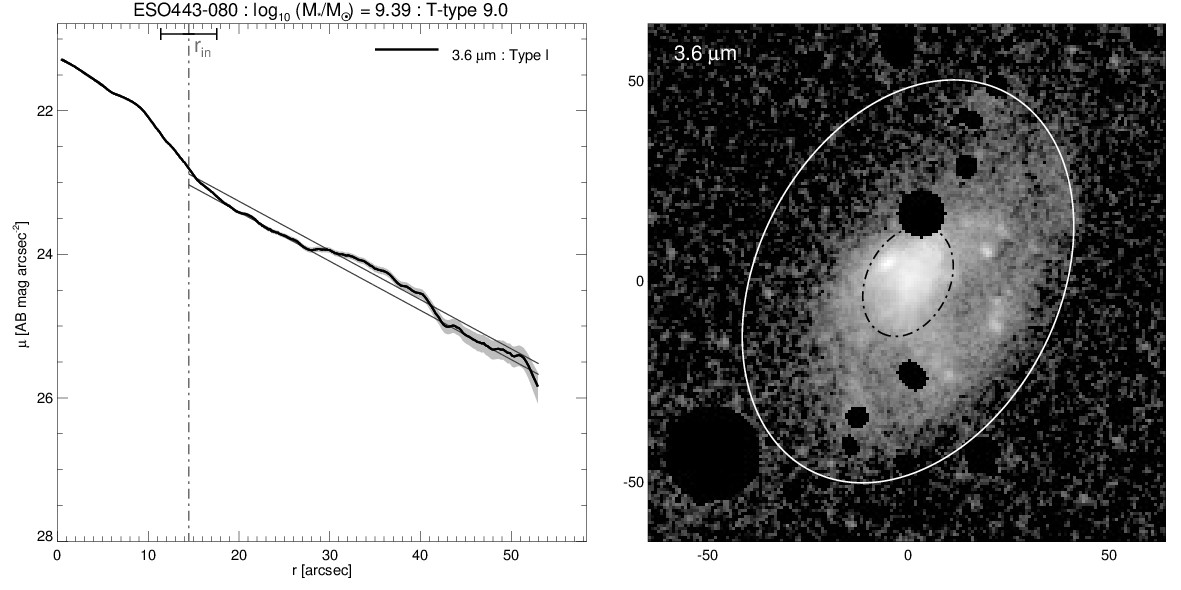 ESO443-085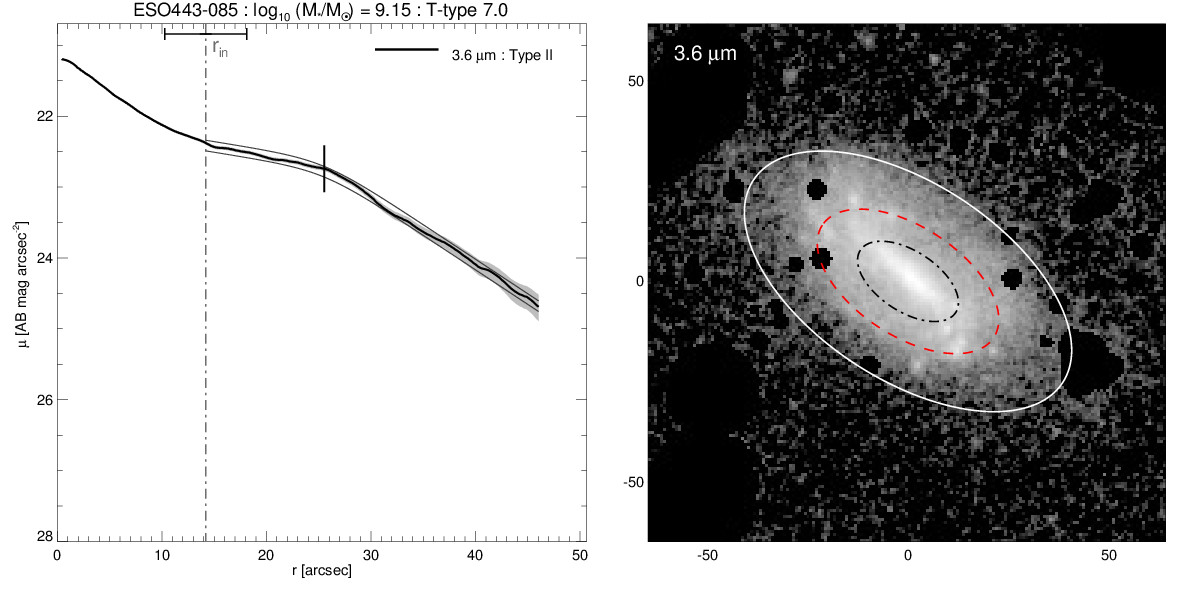 ESO445-089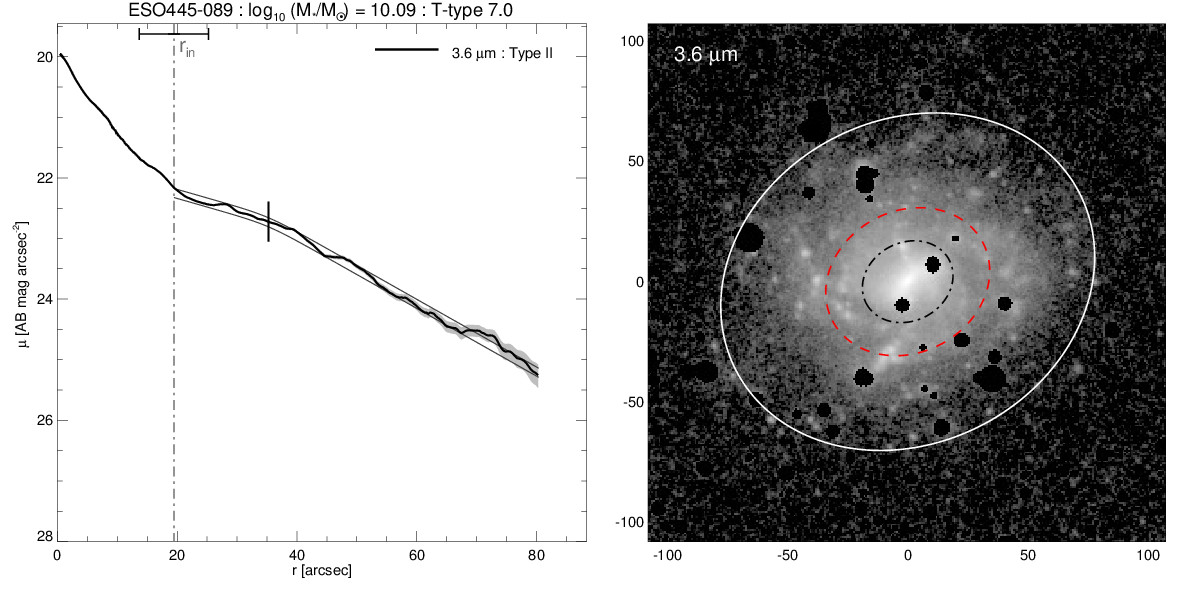 ESO480-025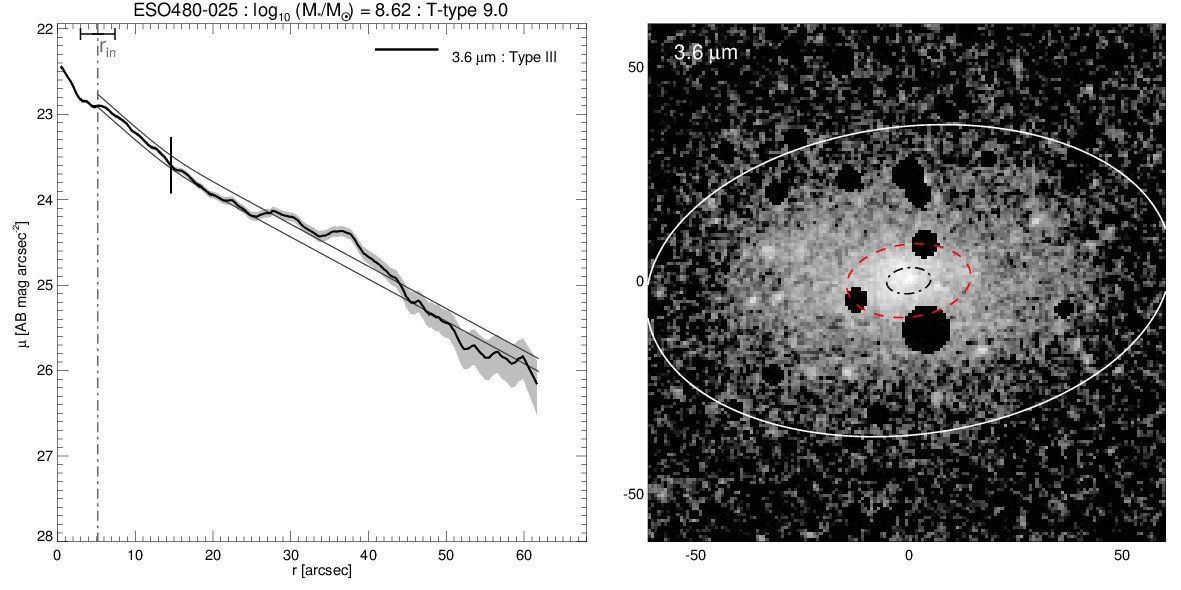 ESO502-020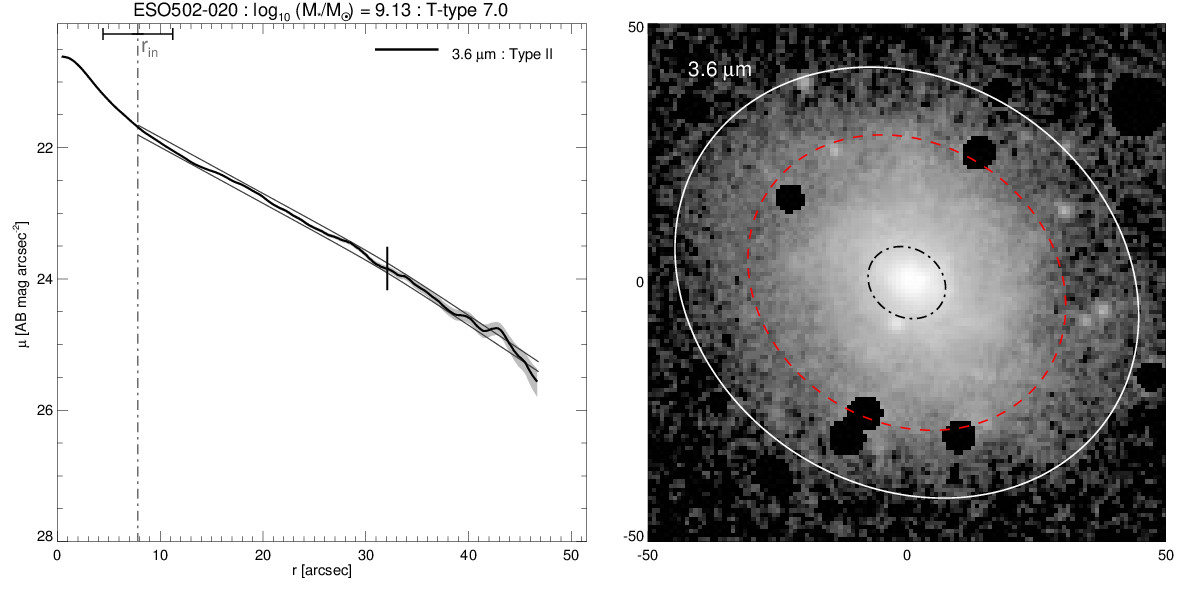 ESO504-028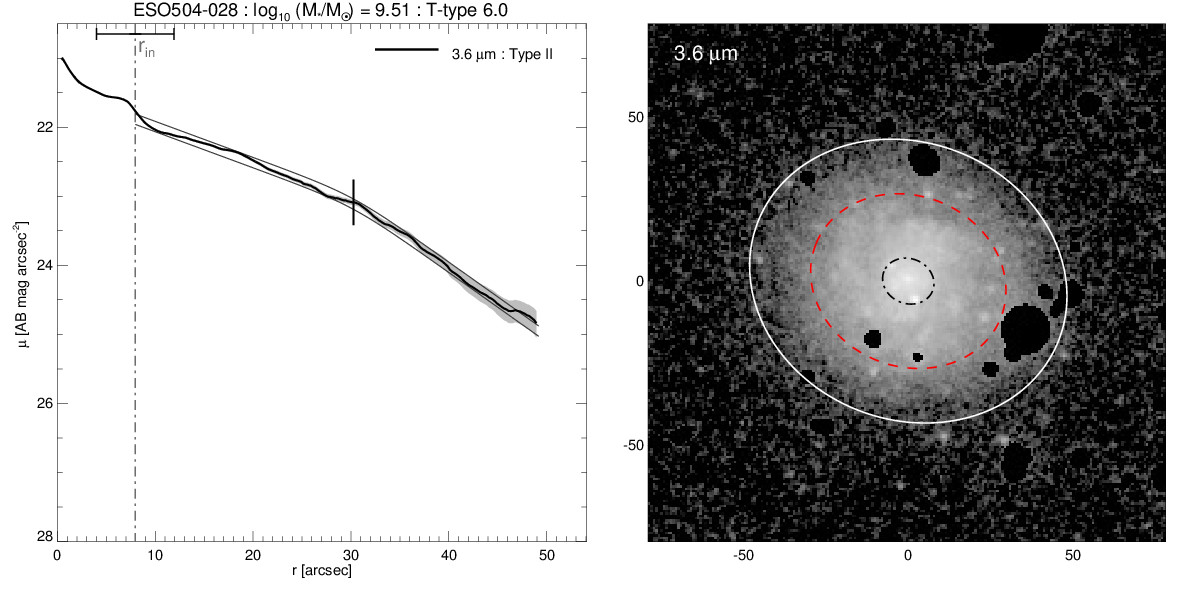 ESO508-024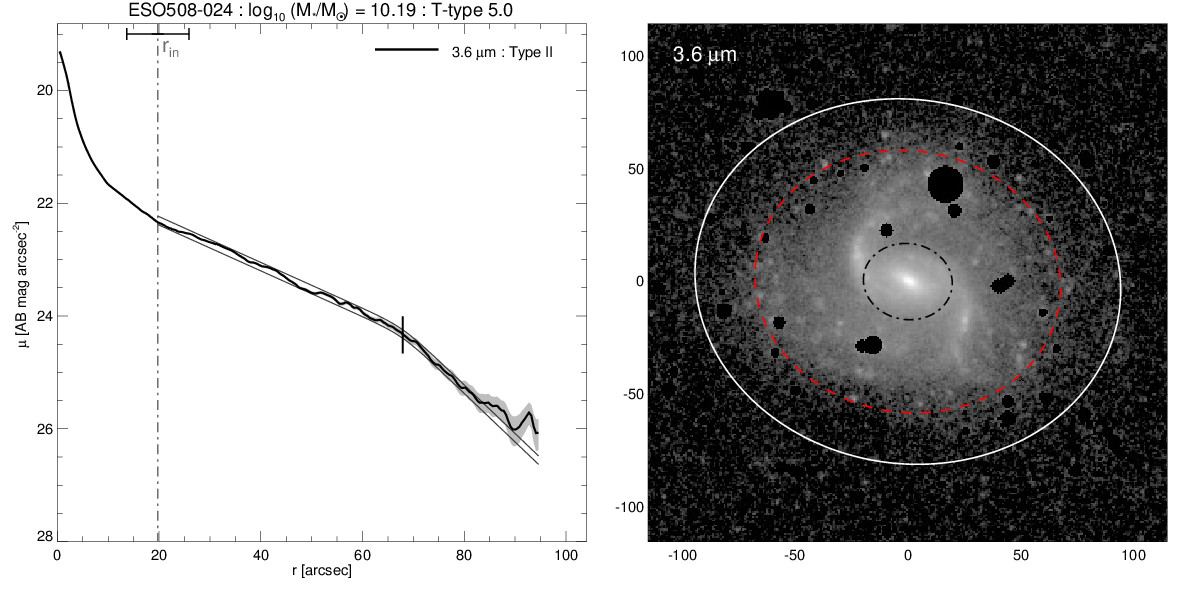 ESO510-059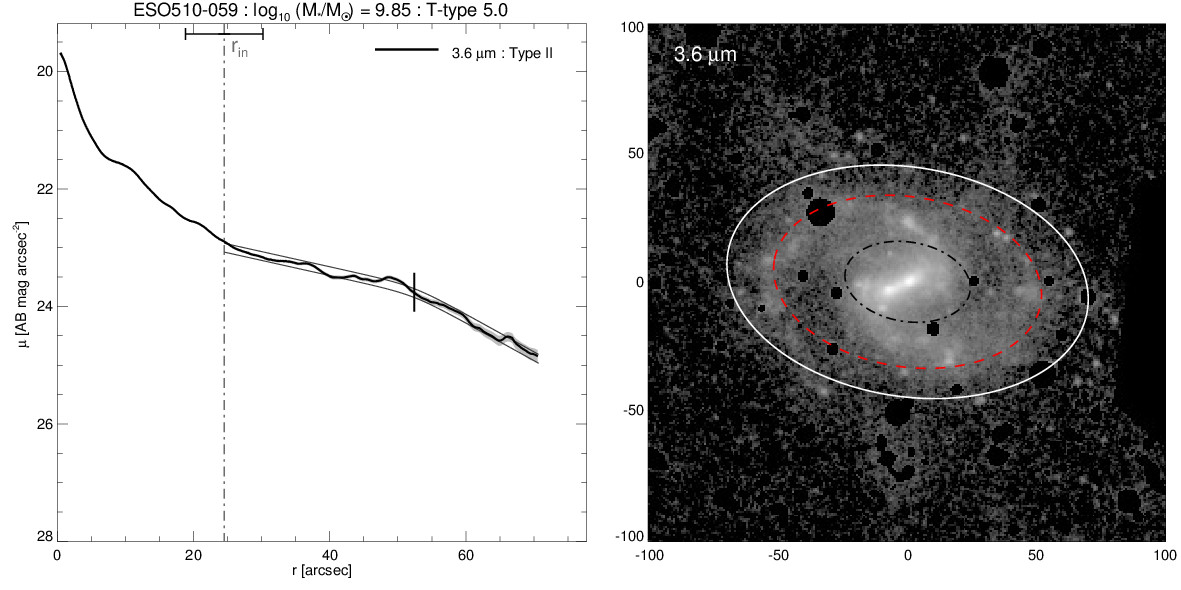 ESO532-022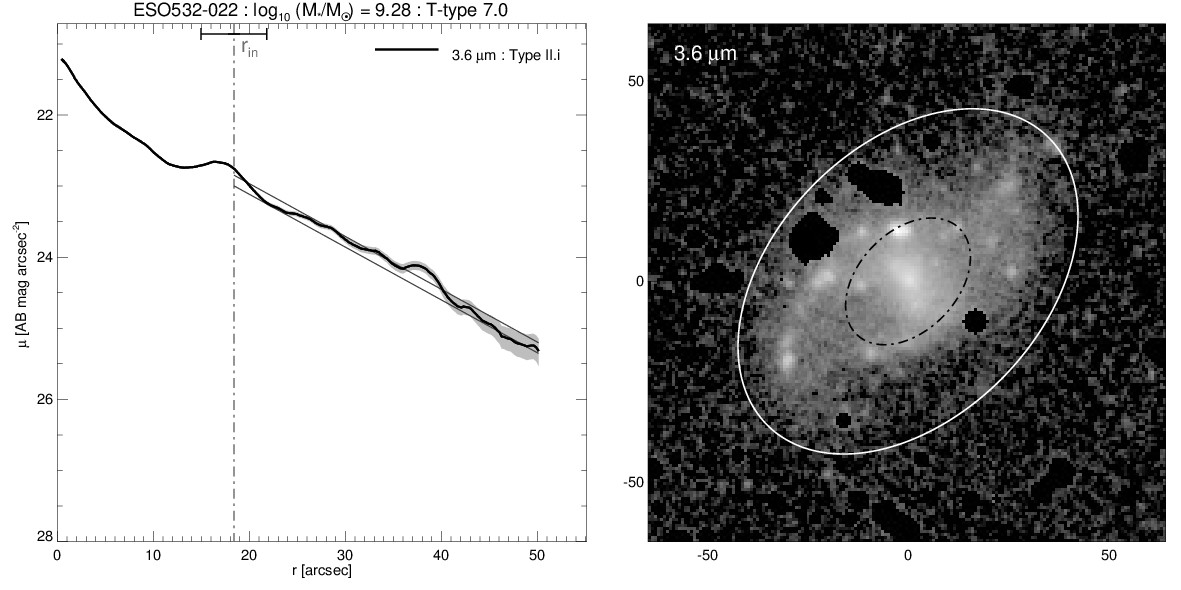 ESO533-028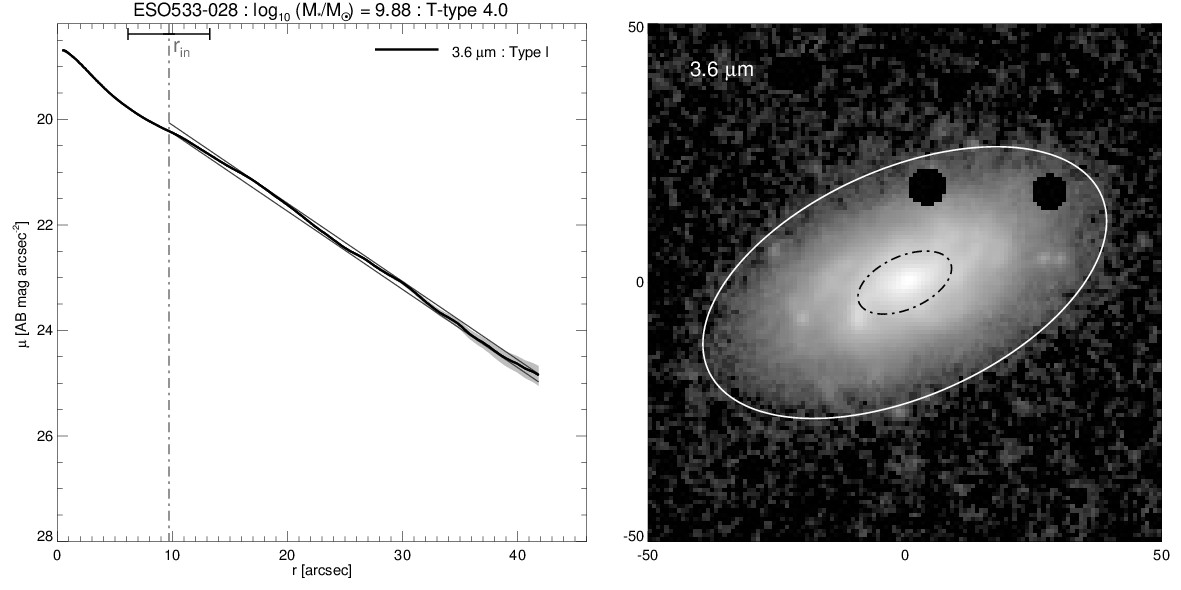 ESO539-007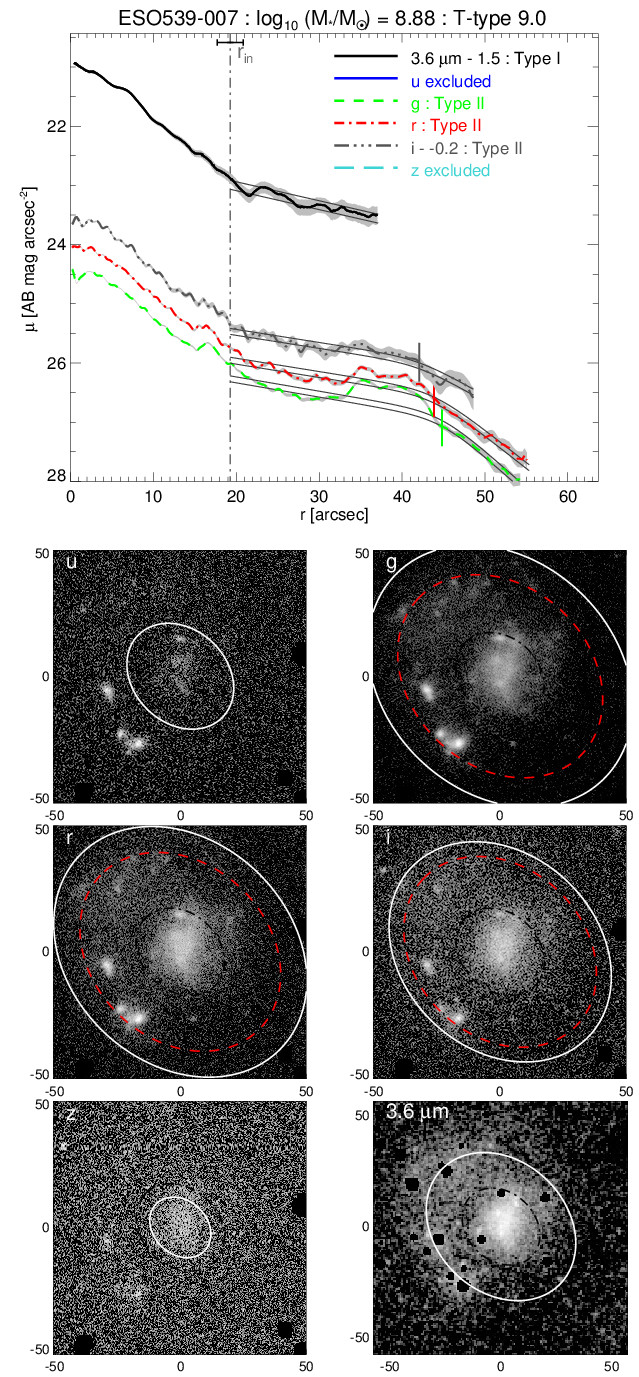 ESO544-030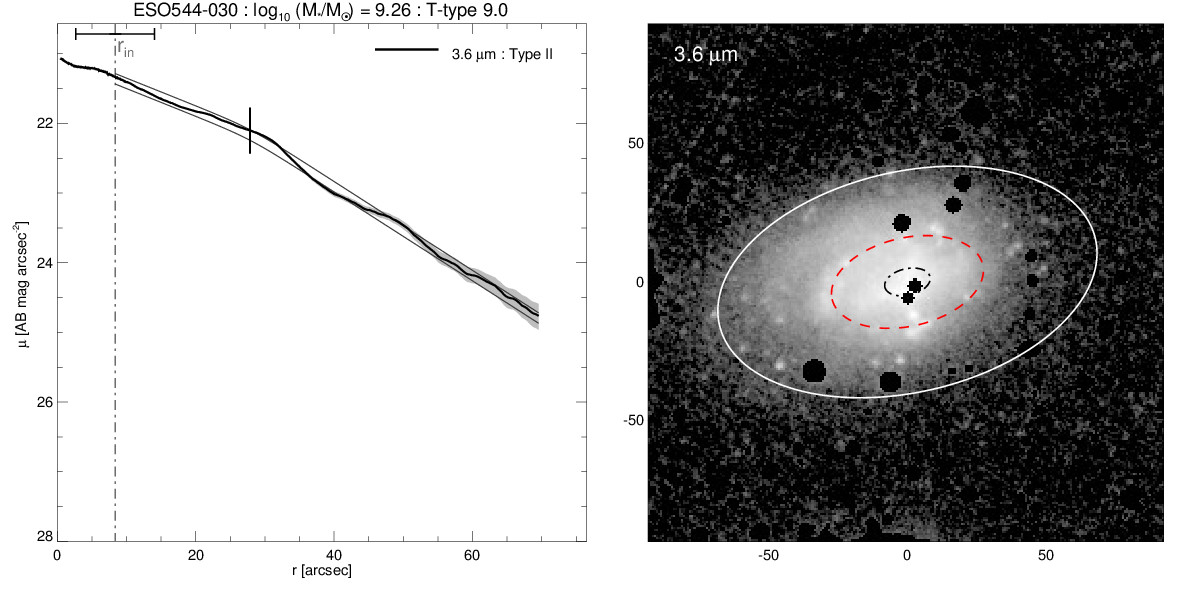 ESO545-016
ESO549-018
ESO549-035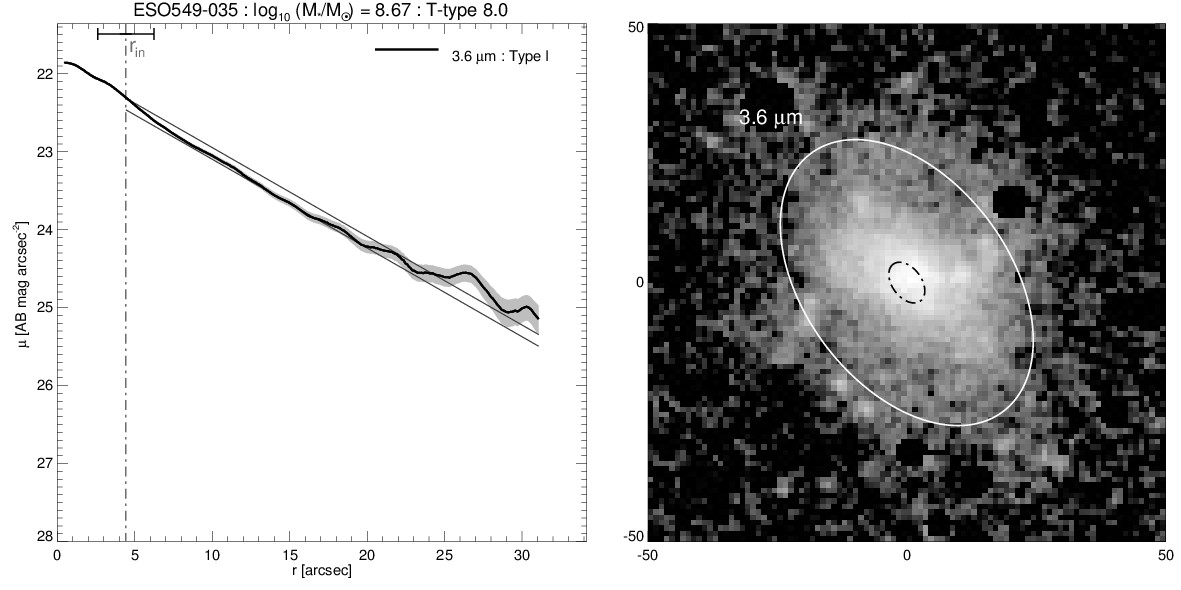 ESO572-030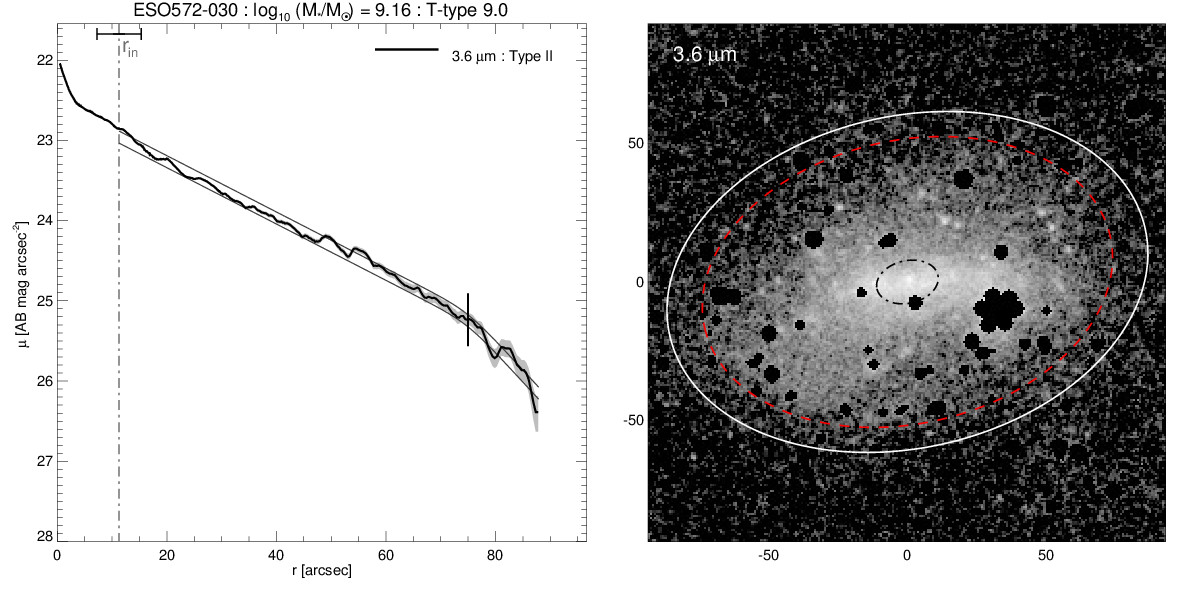 ESO576-001
ESO576-017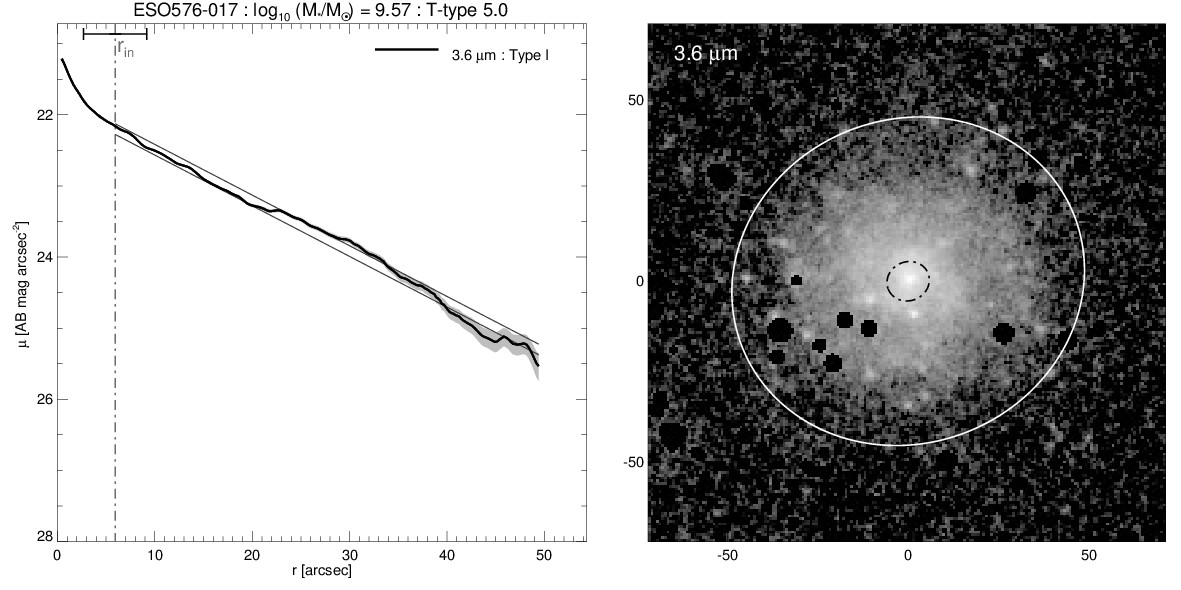 ESO580-022
ESO580-030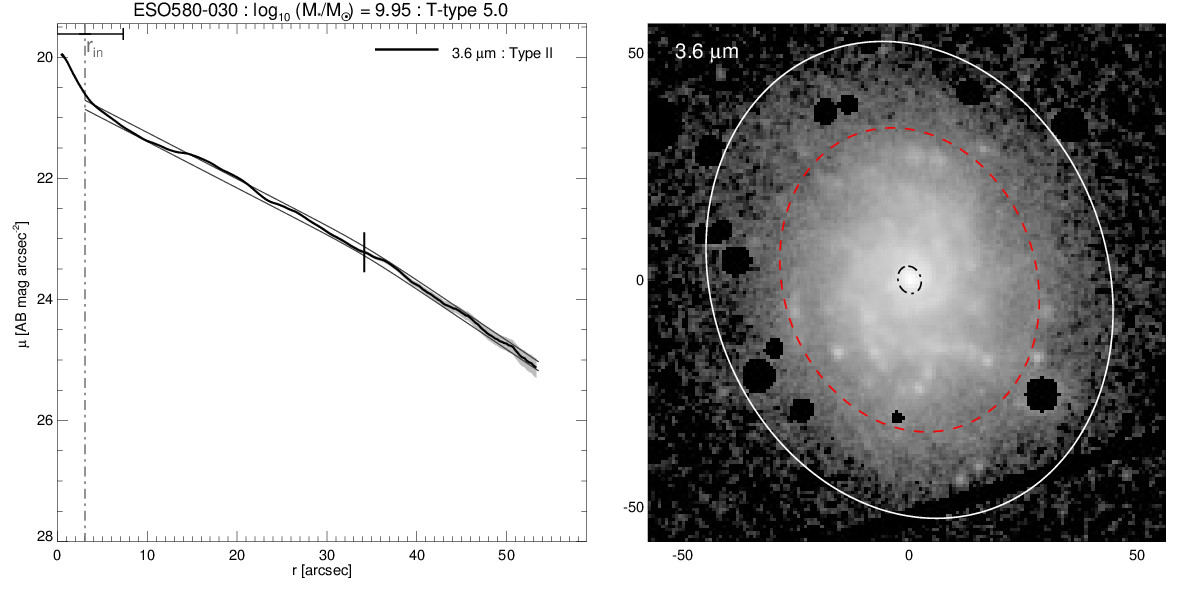 ESO602-030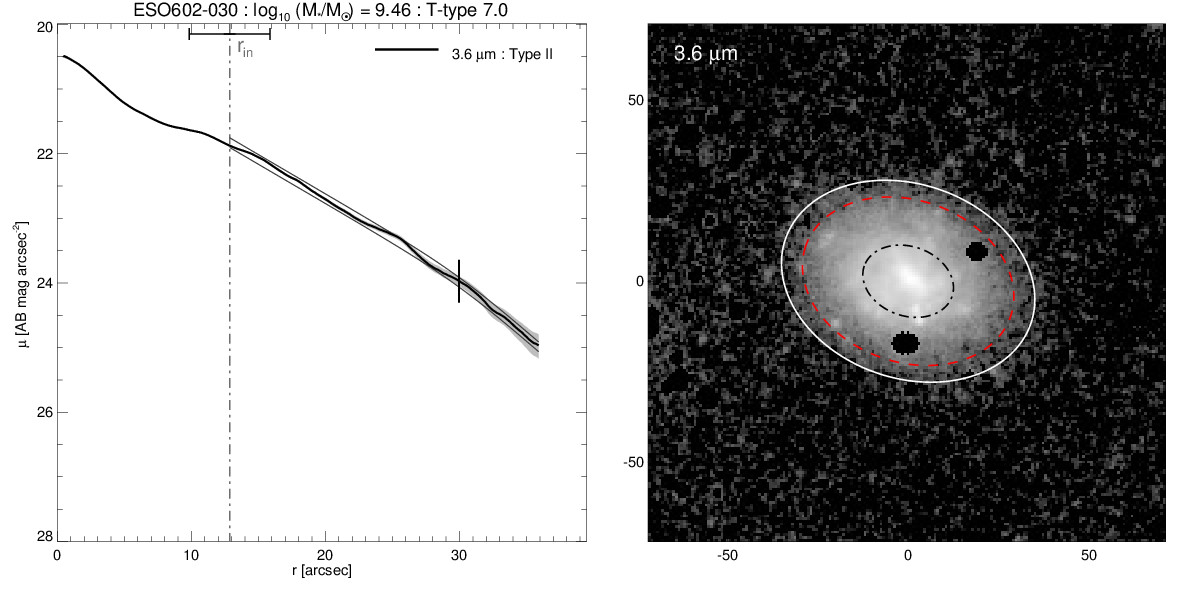 IC0167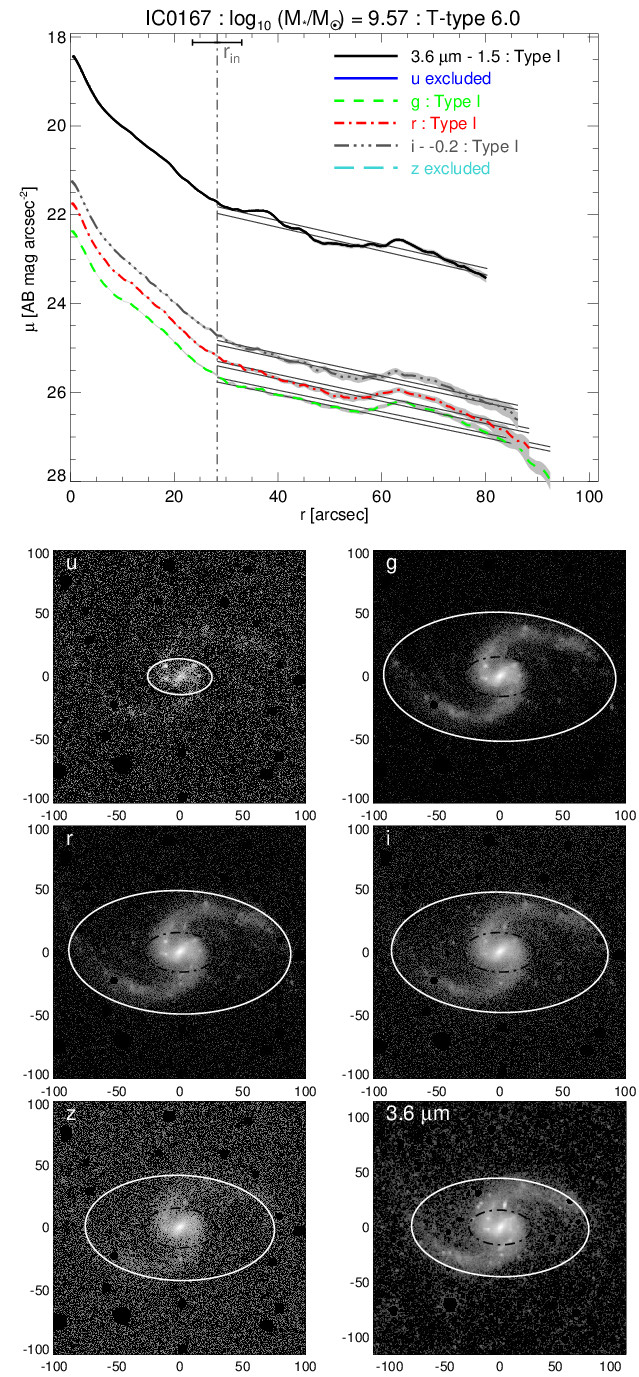 IC0718
IC0749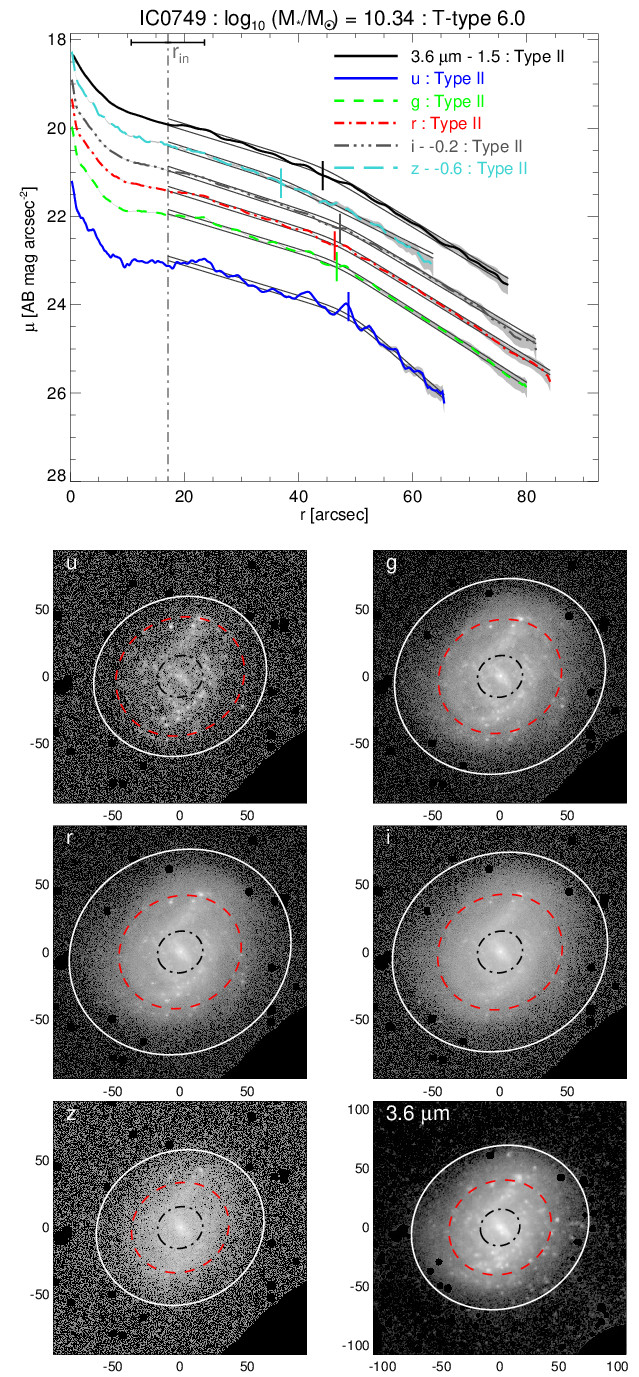 IC0758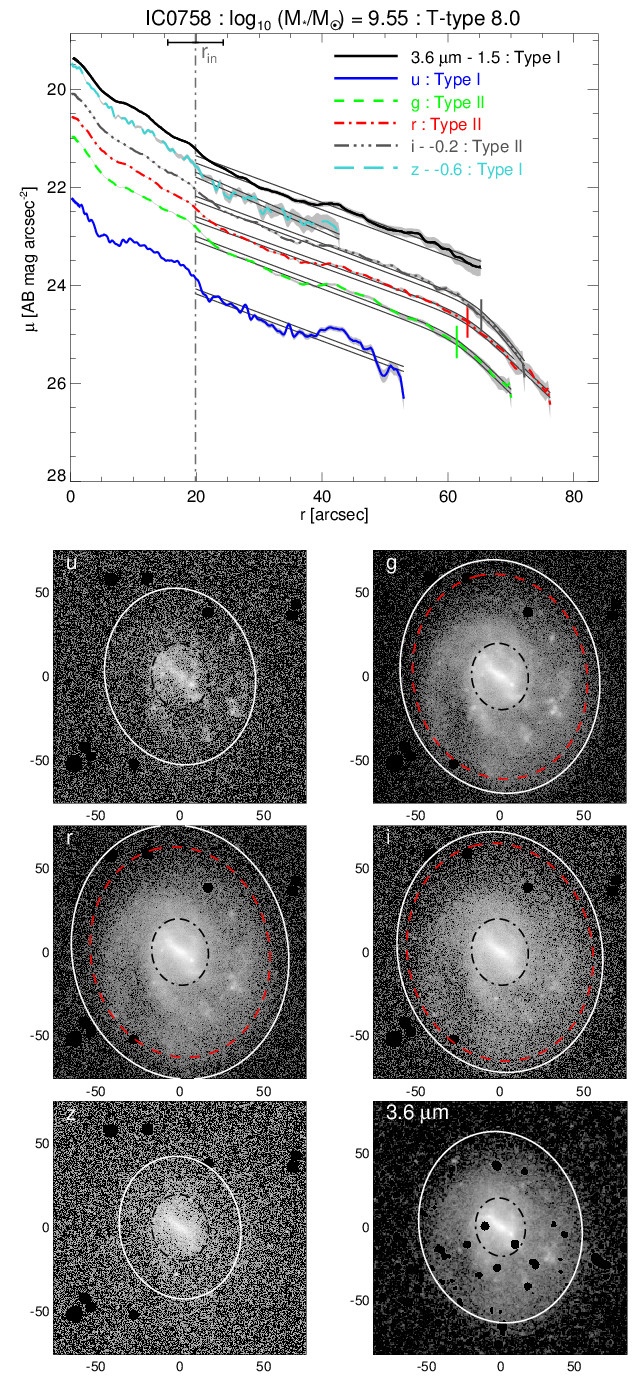 IC0769
IC0776
IC0797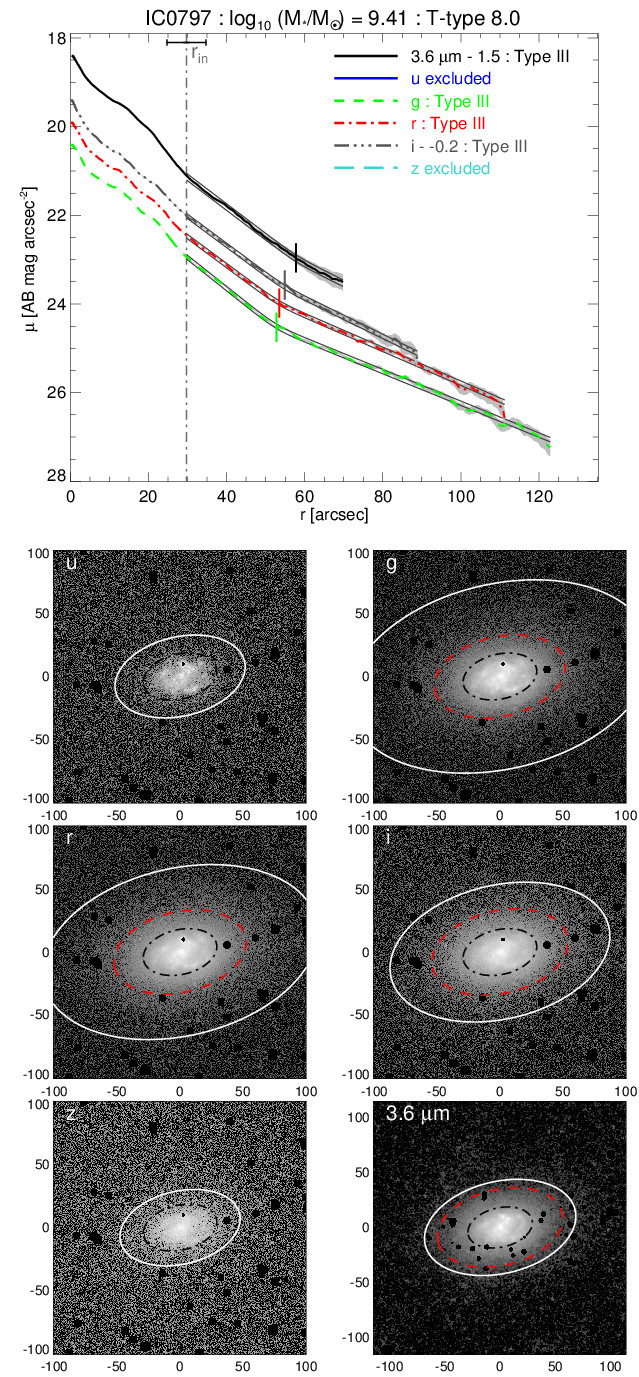 IC0800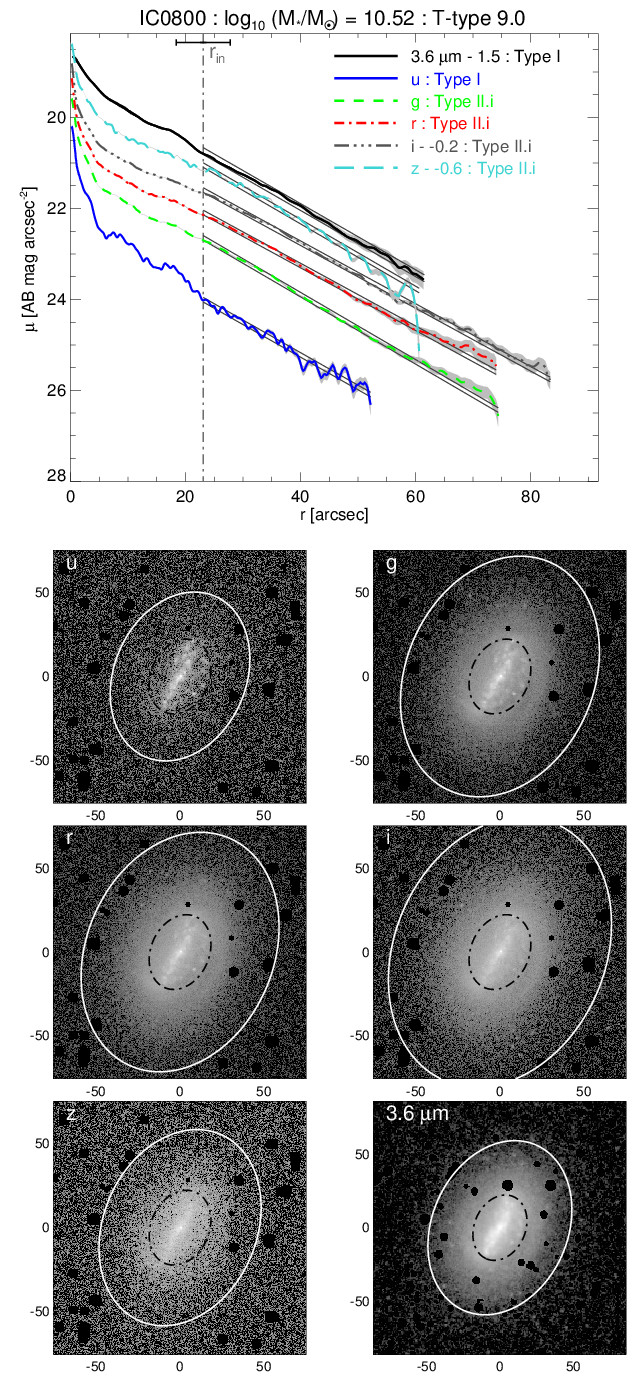 IC0863
IC1014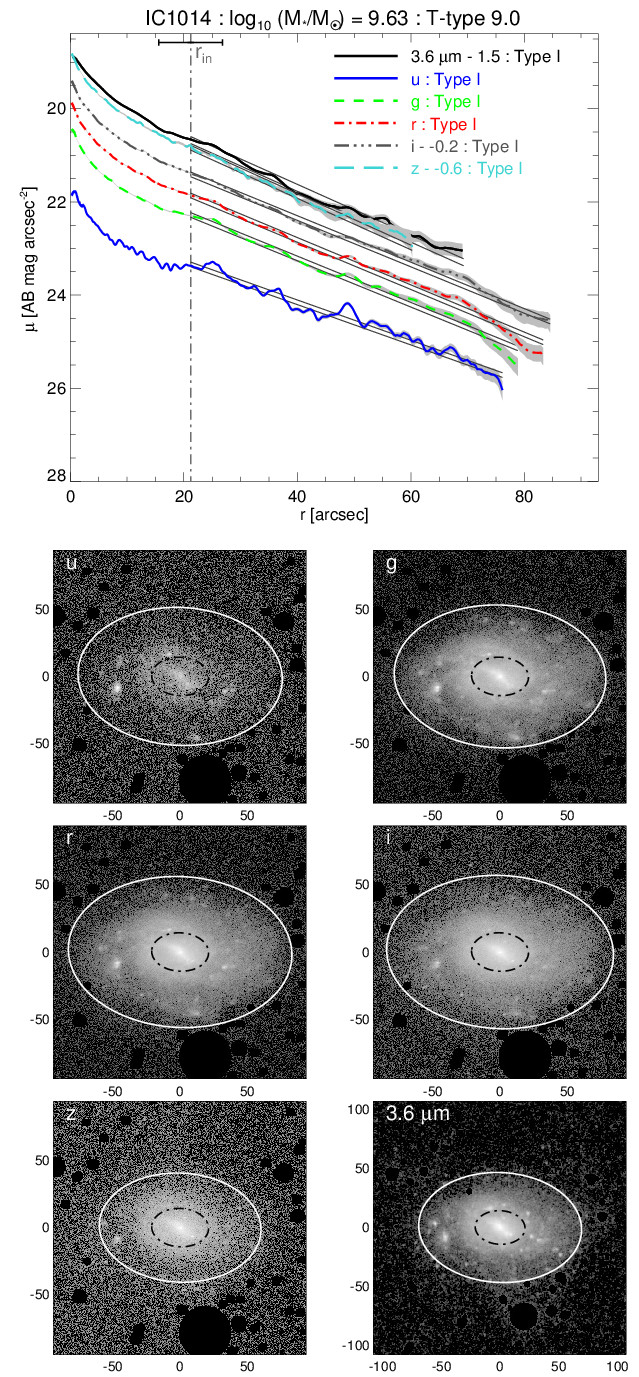 IC1067
IC1125
IC1158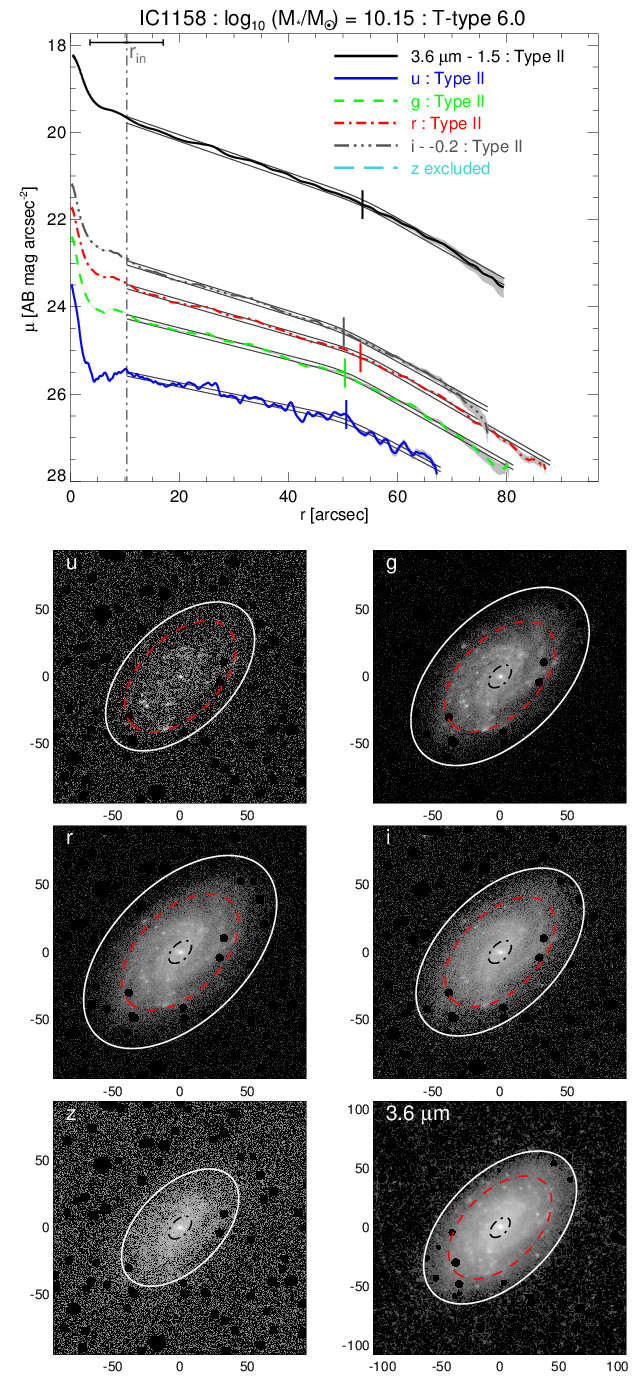 IC1438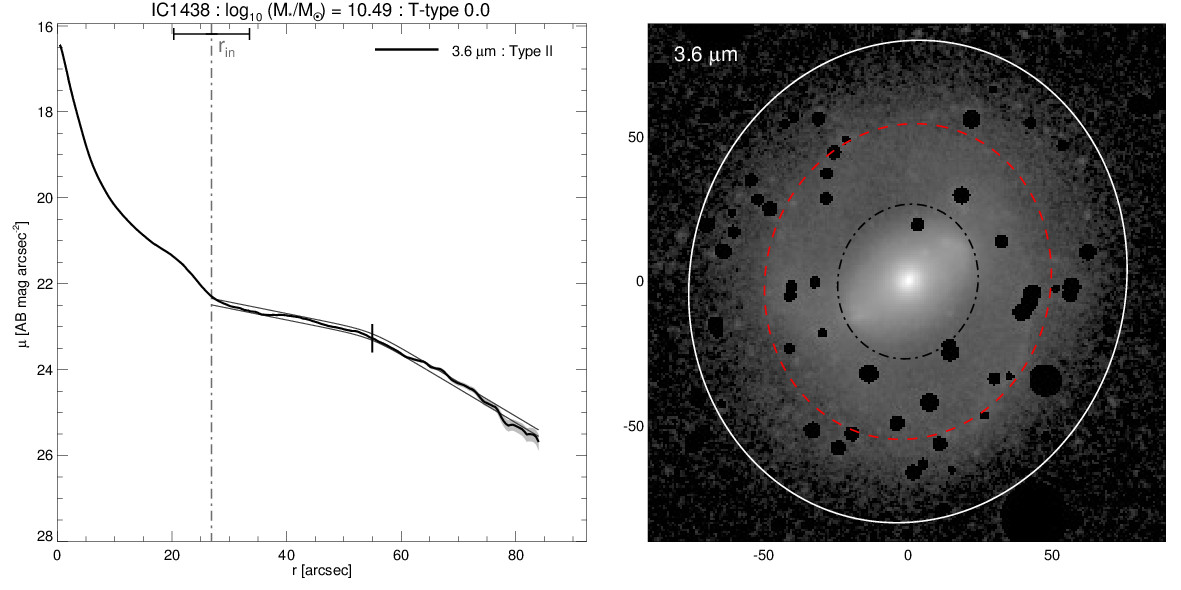 IC1892
IC1953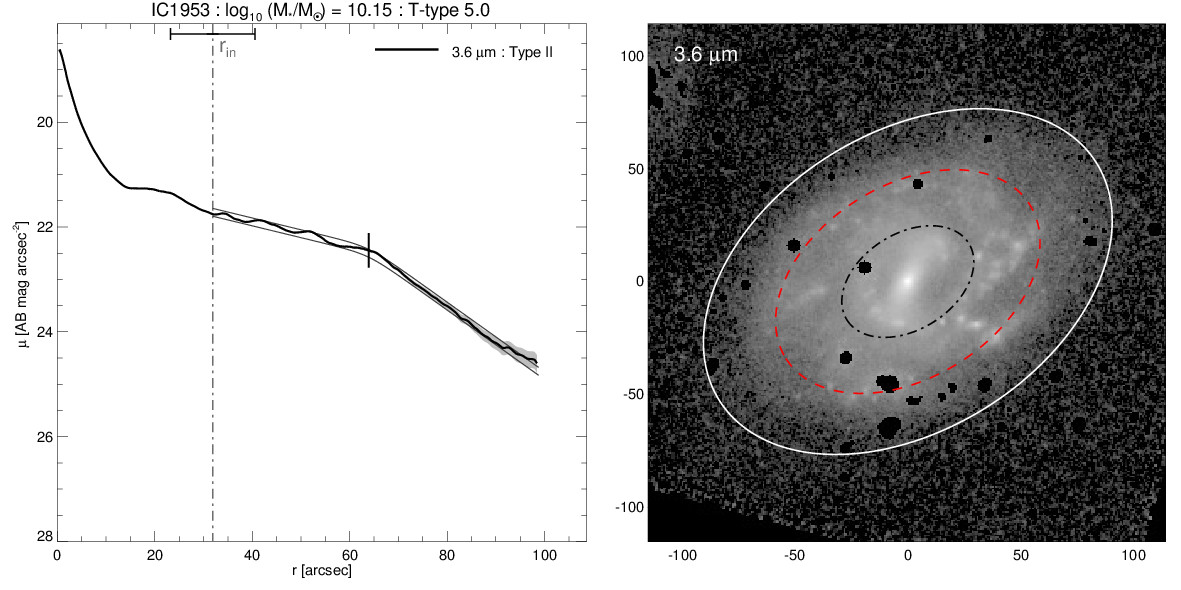 IC1954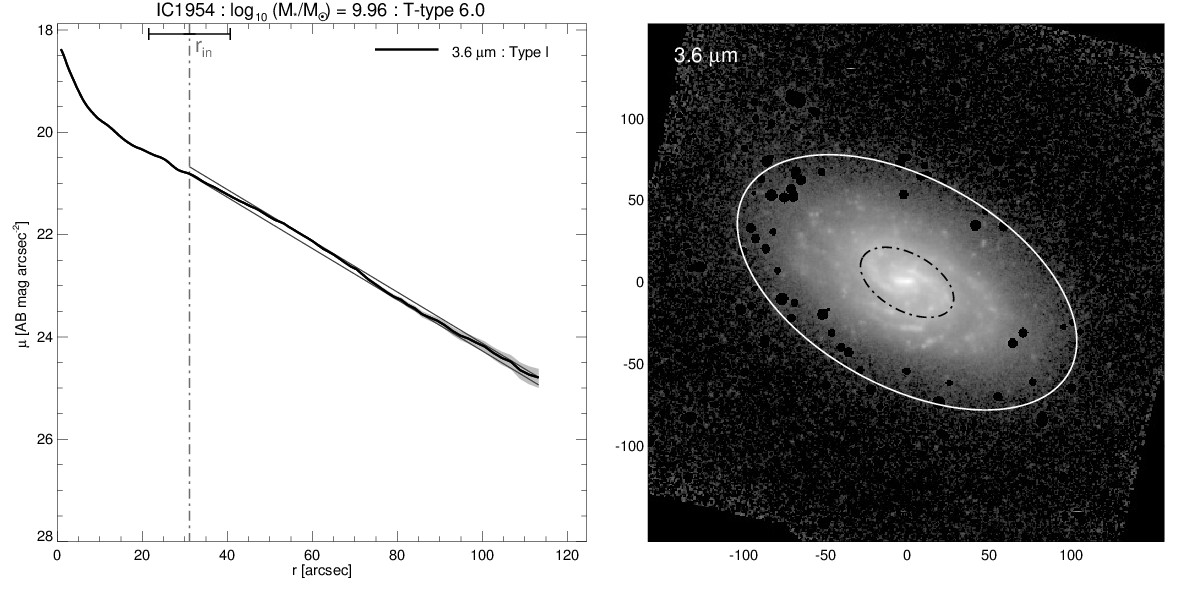 IC2007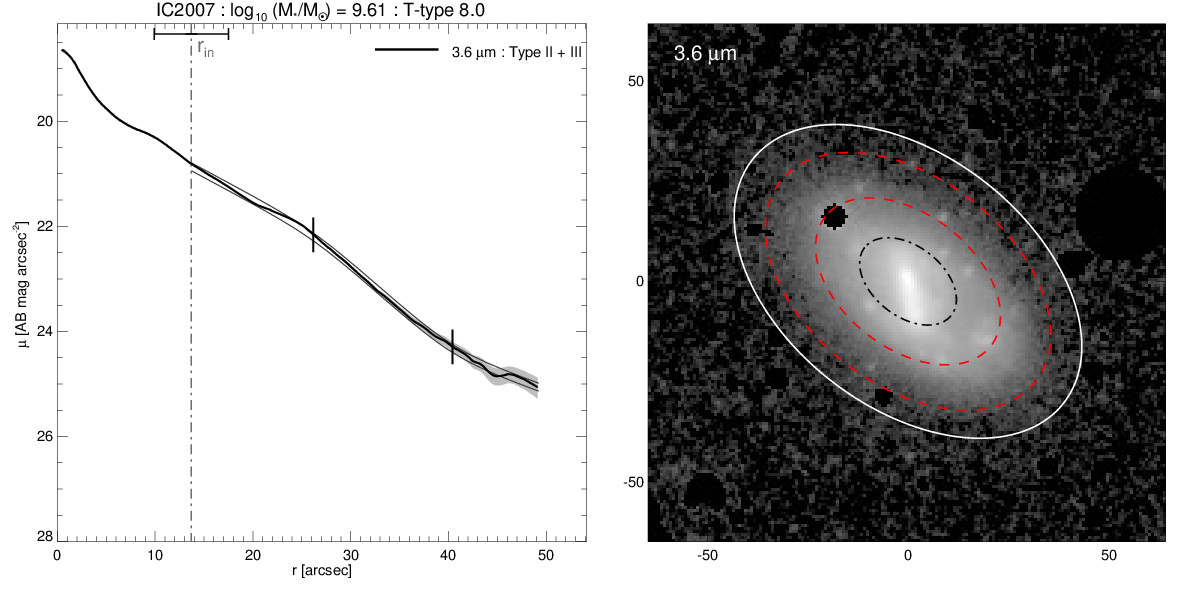 IC2051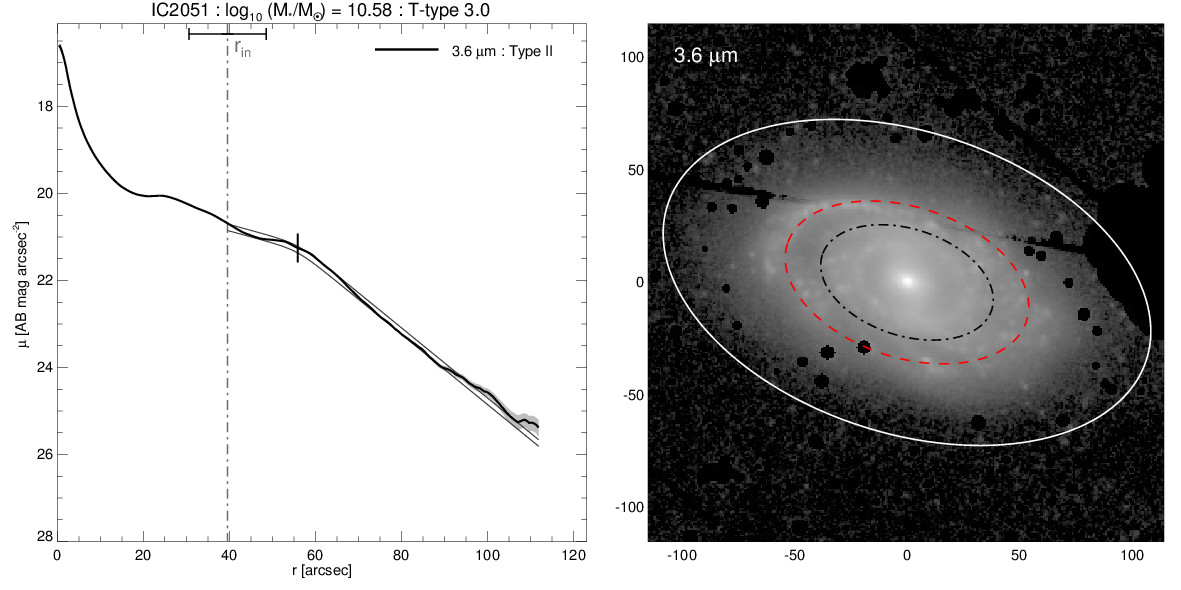 IC2056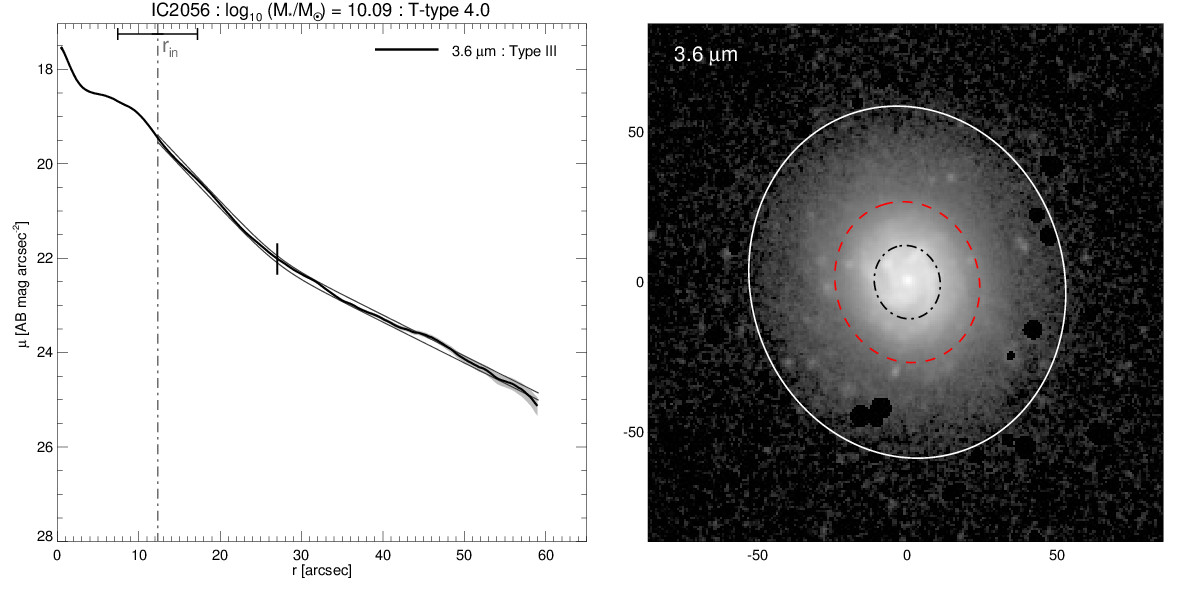 IC2604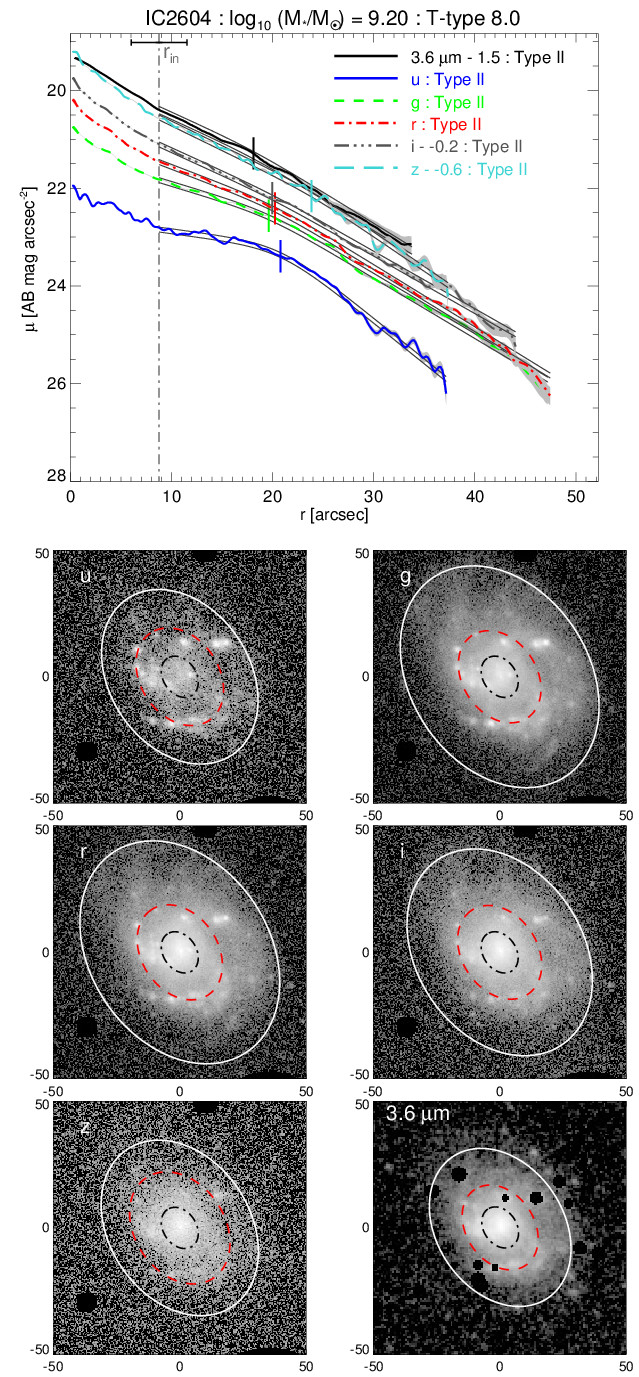 IC2627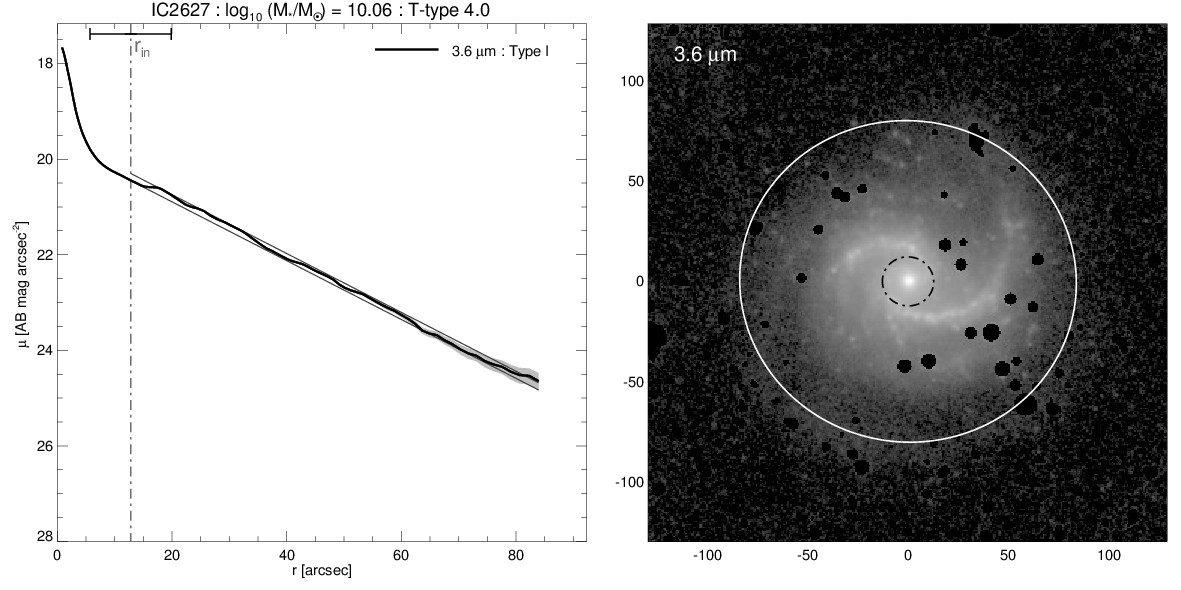 IC2764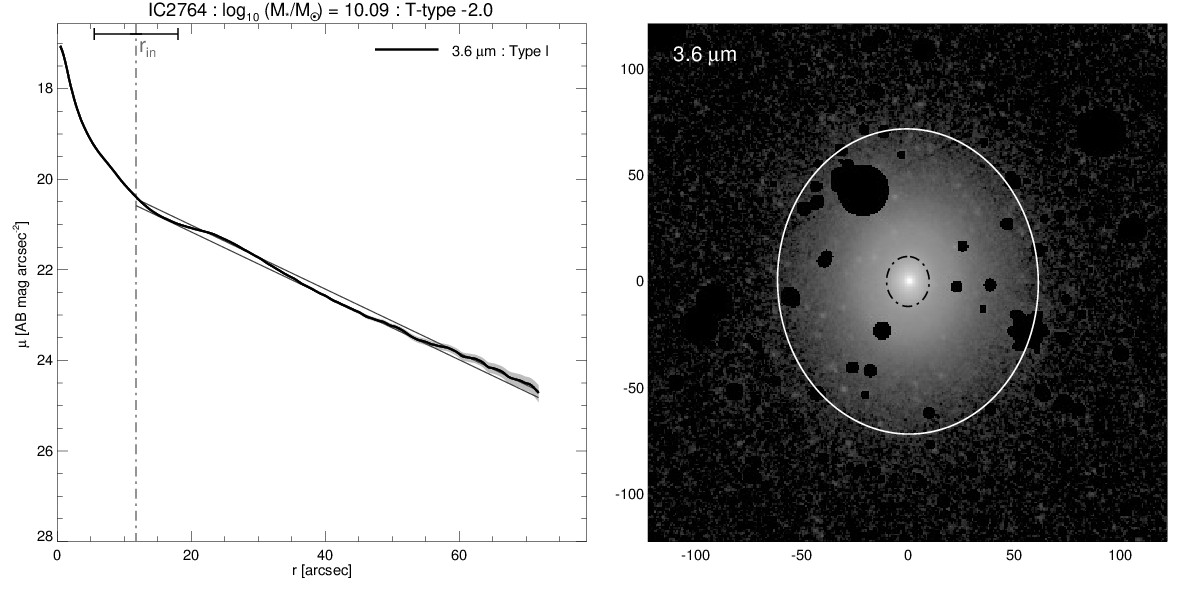 IC2969
IC3059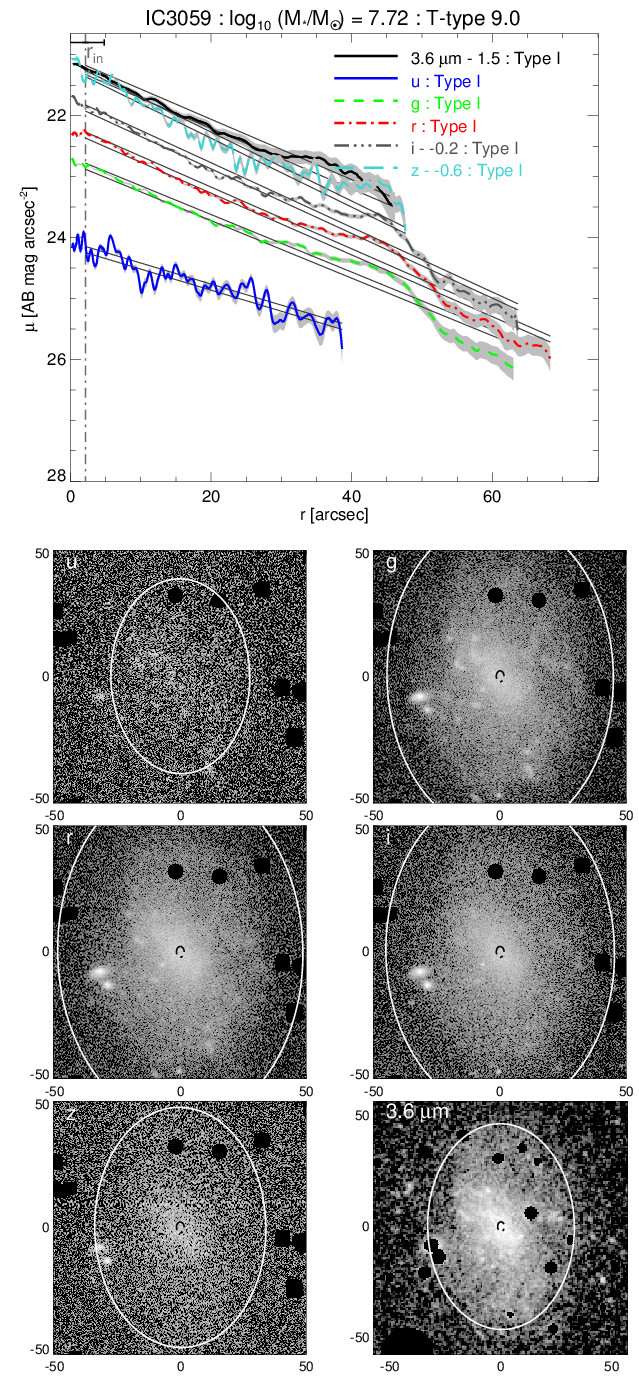 IC3102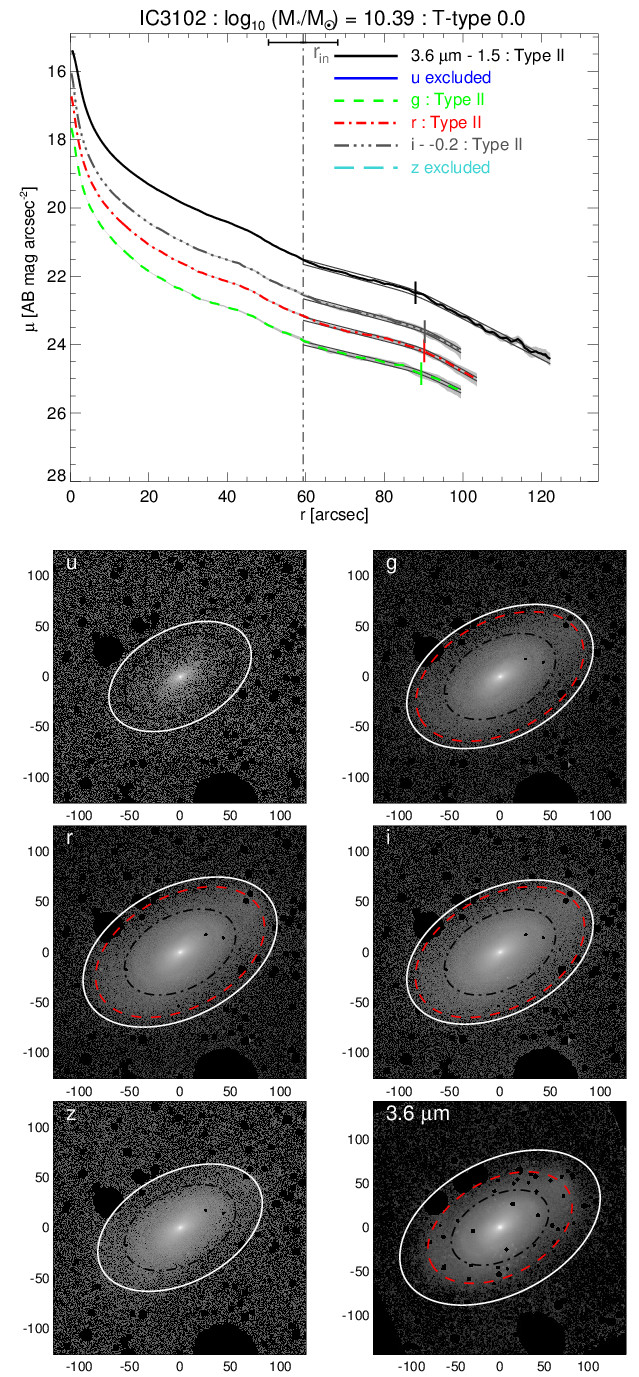 IC3115
IC3259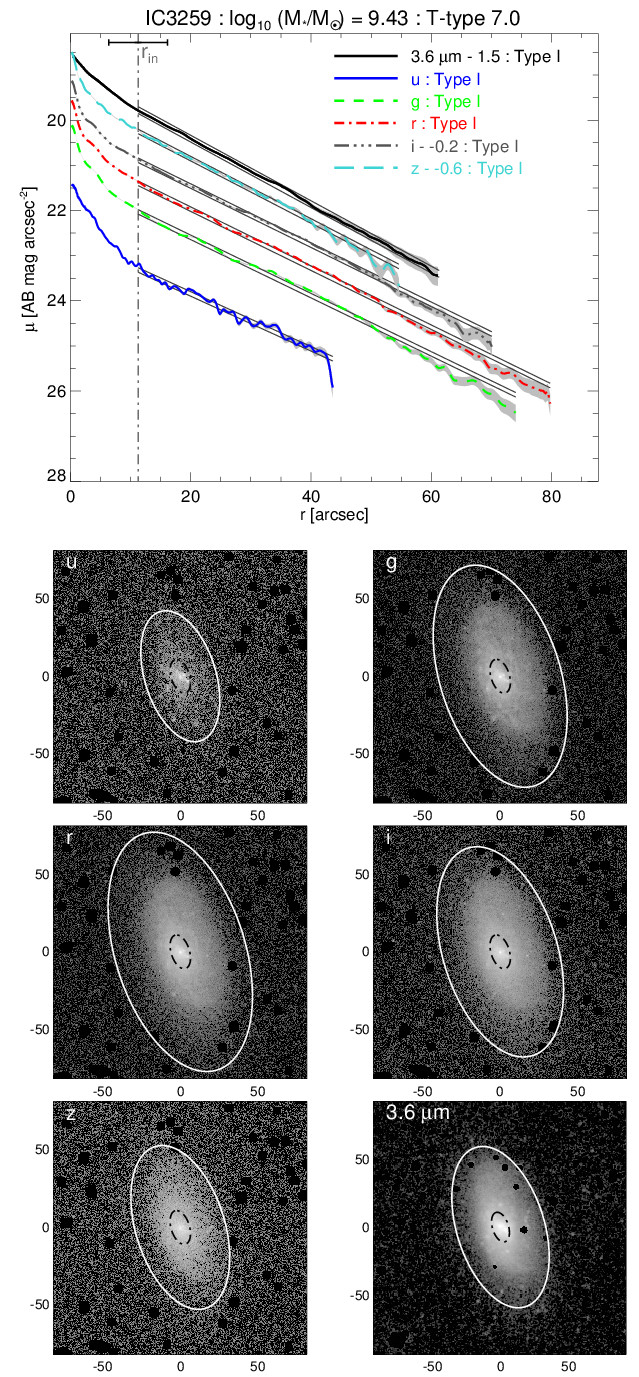 IC3267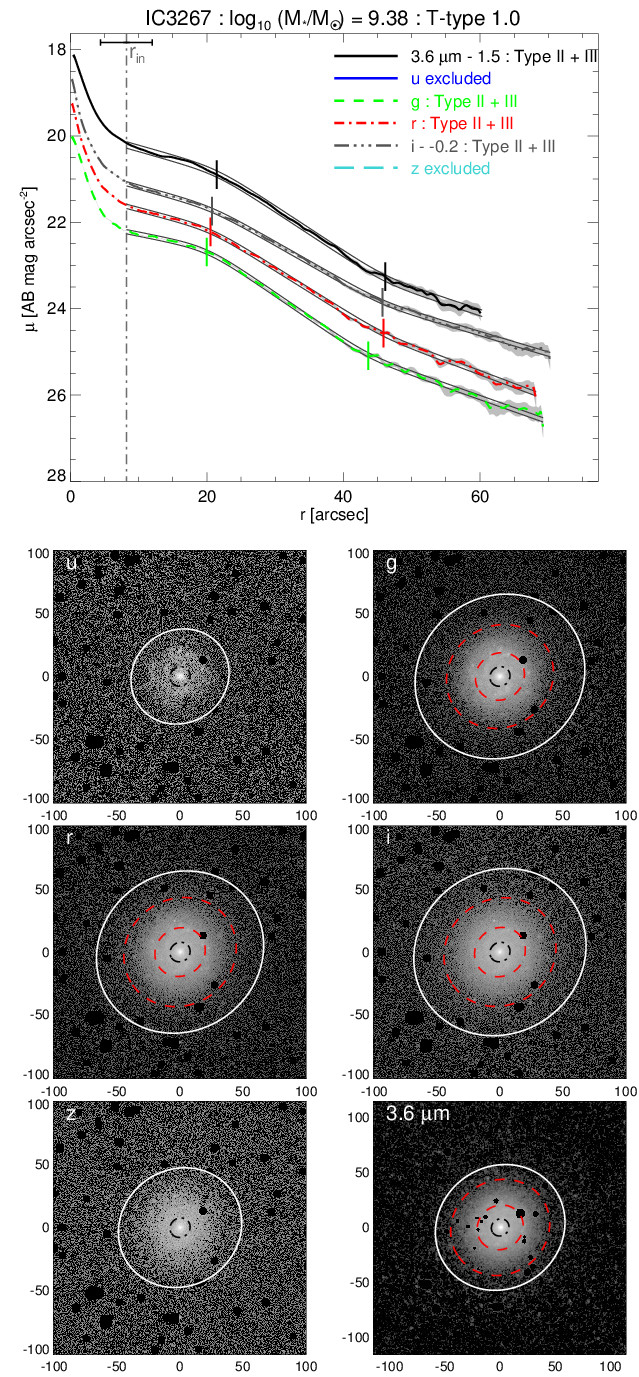 IC3391
IC3476
IC3517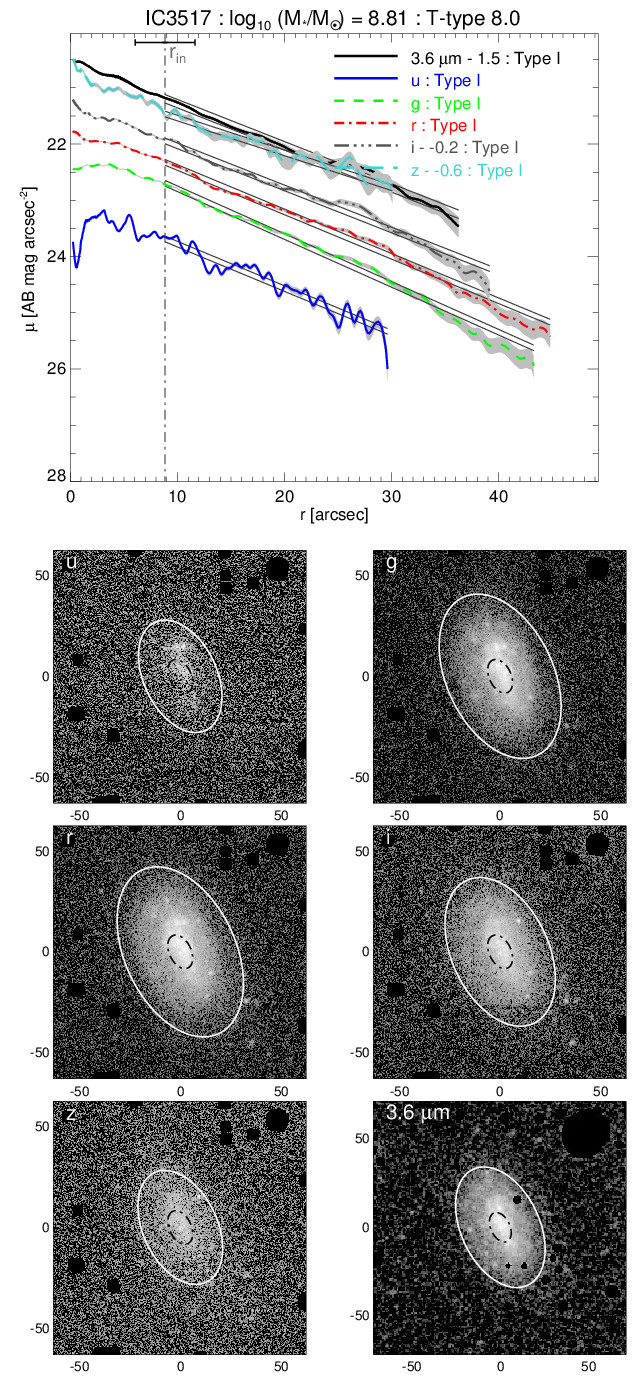 IC3576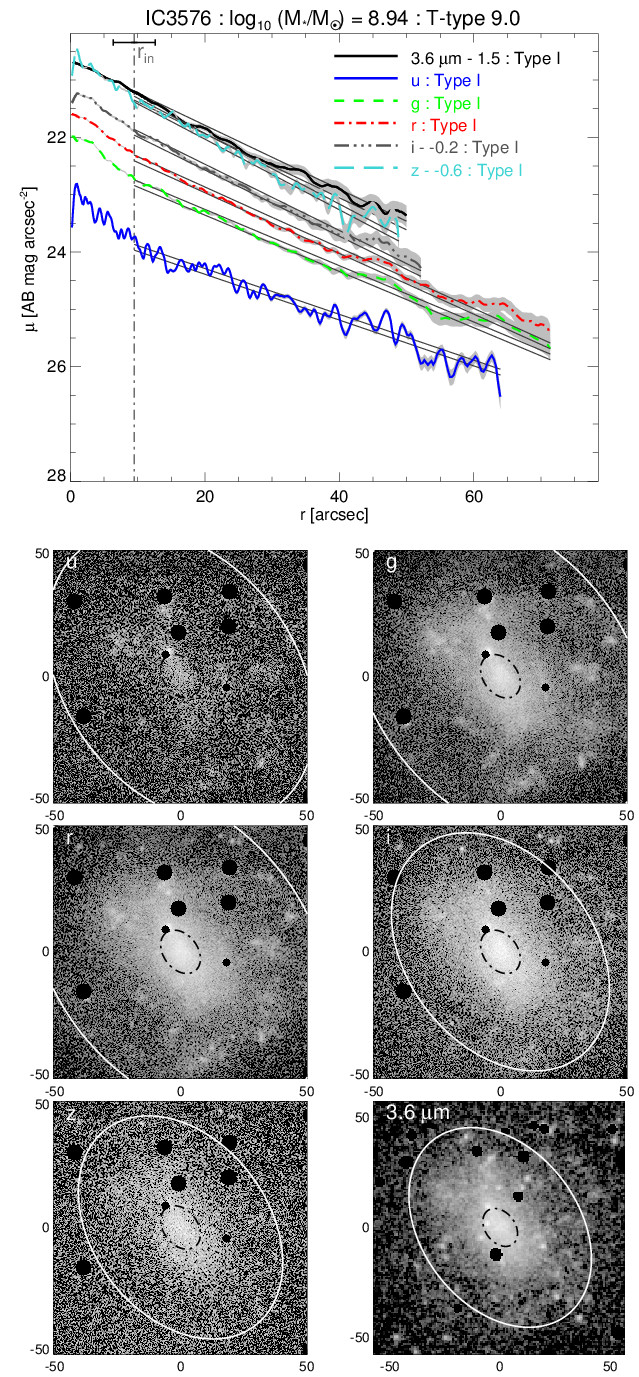 IC3742
IC4182
IC4214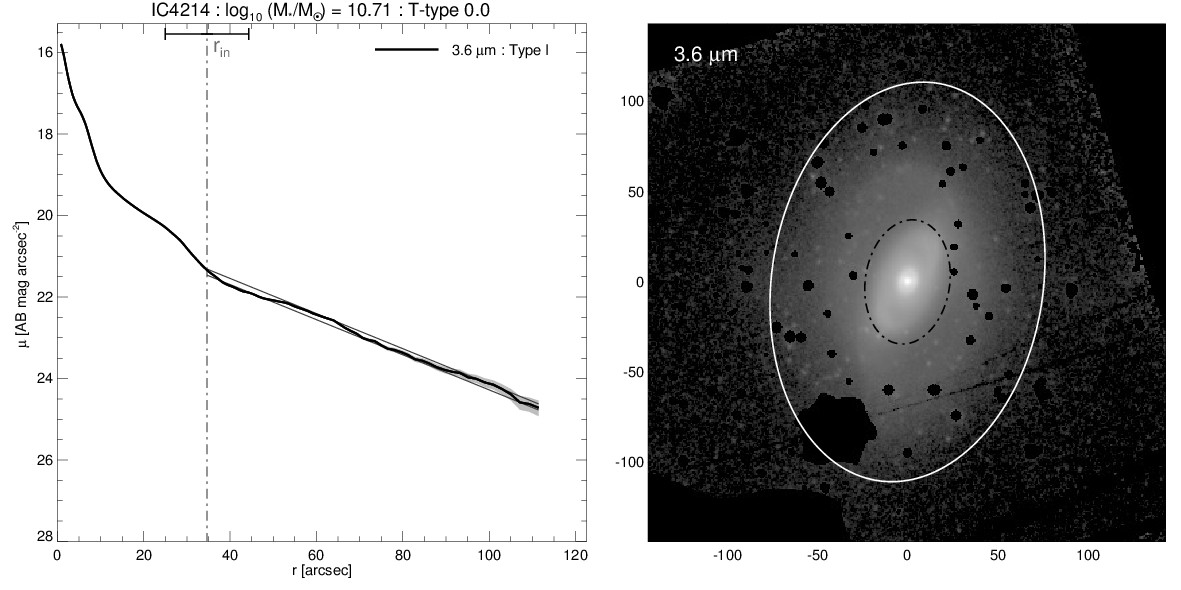 IC4221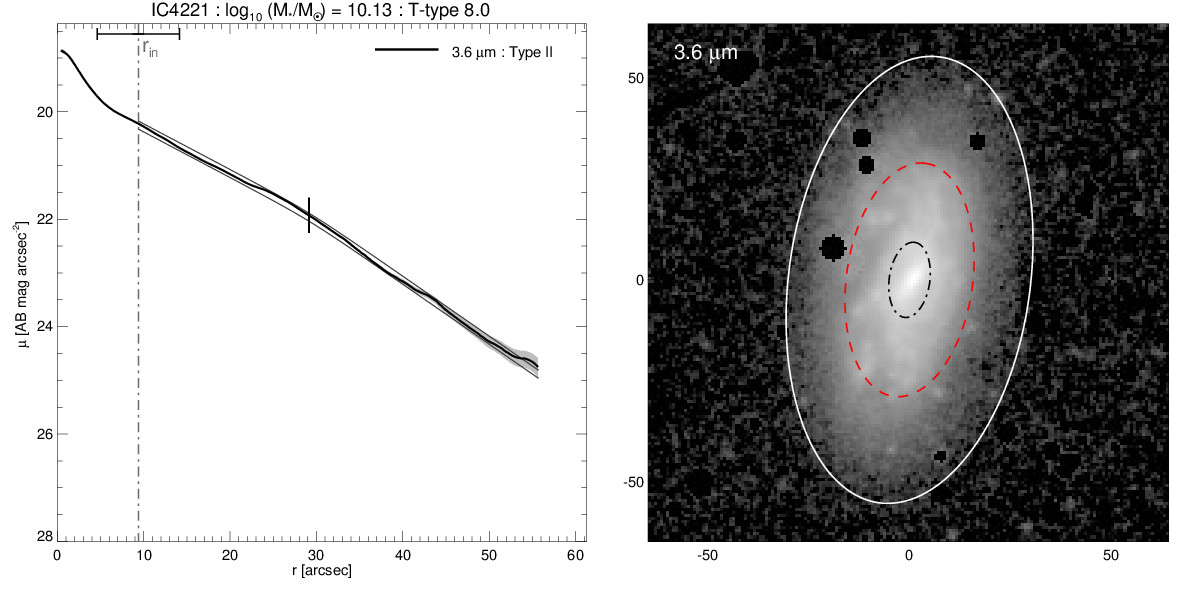 IC4237
IC4329
IC4407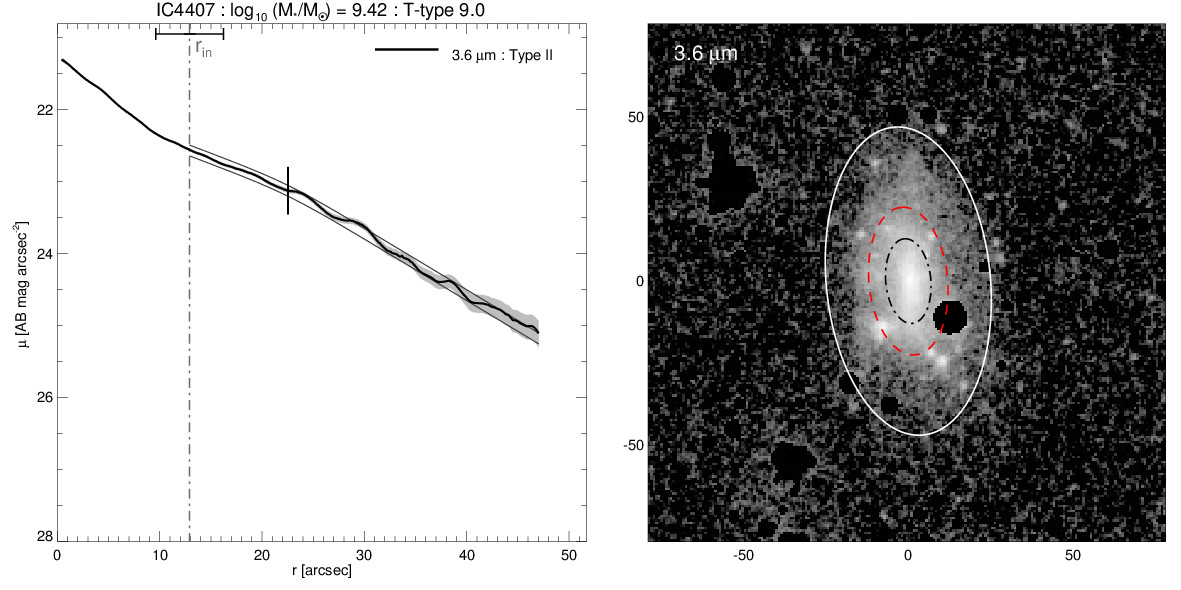 IC4536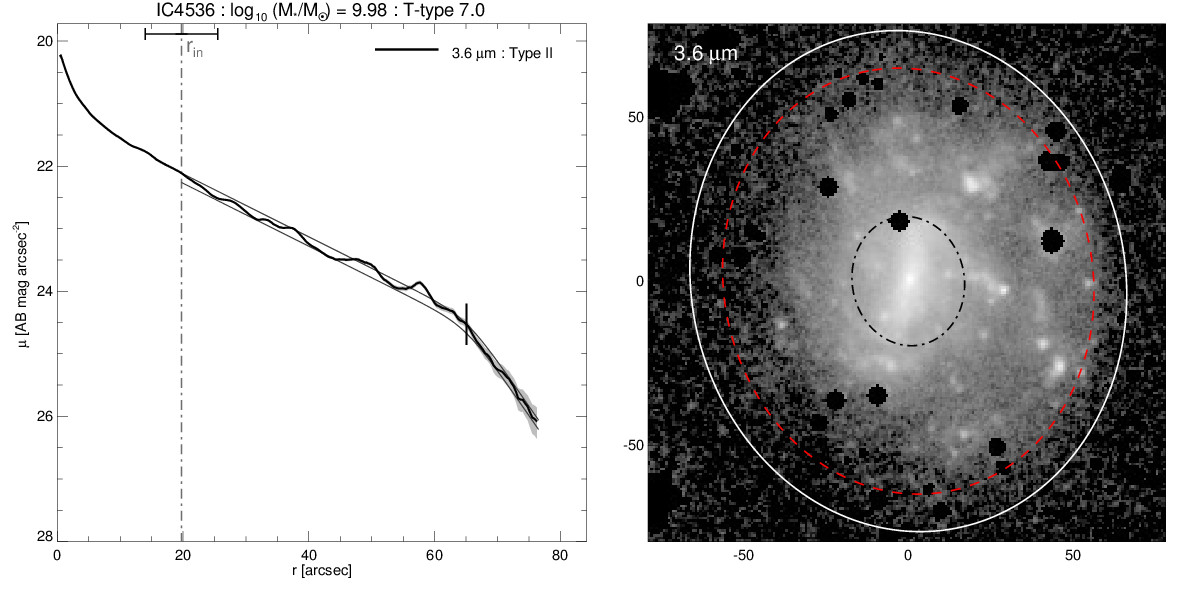 IC5007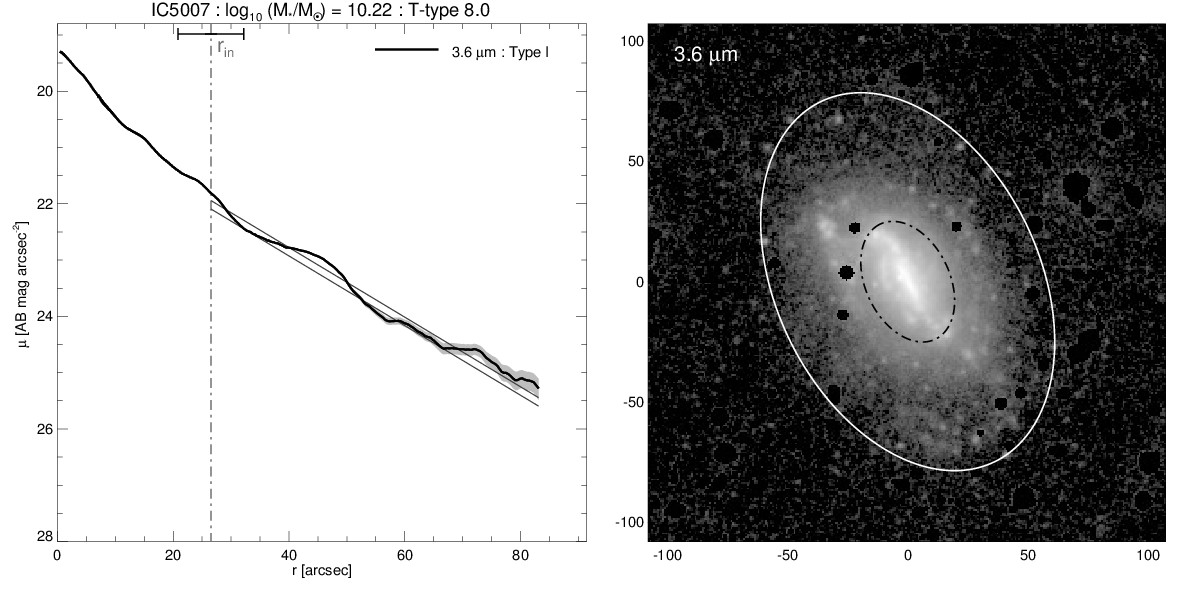 IC5069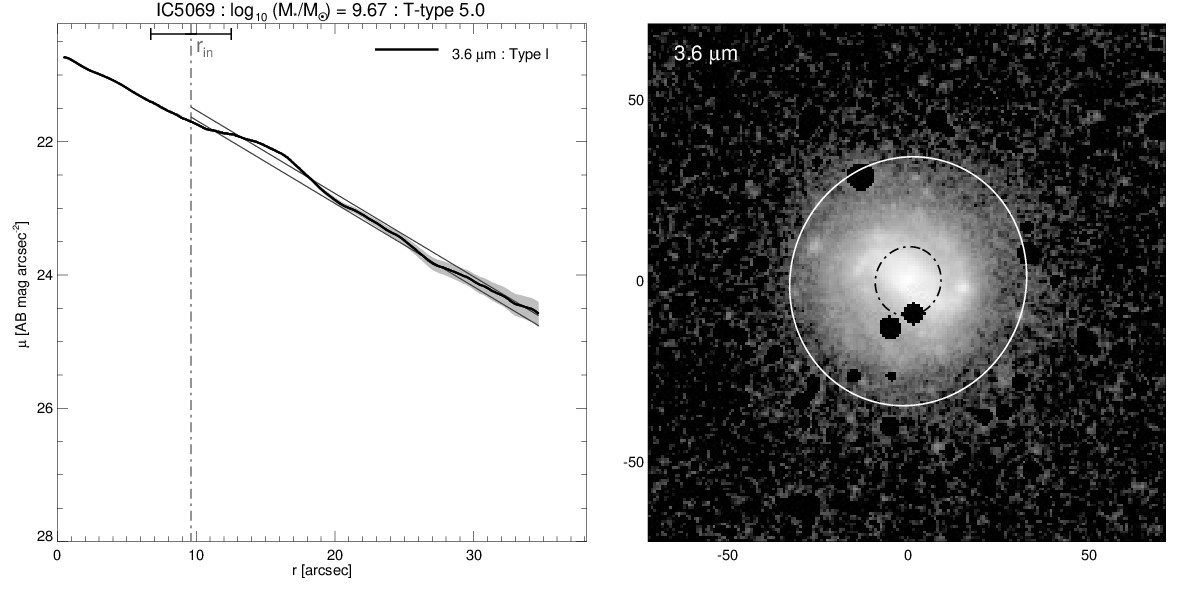 IC5240
IC5267
IC5269A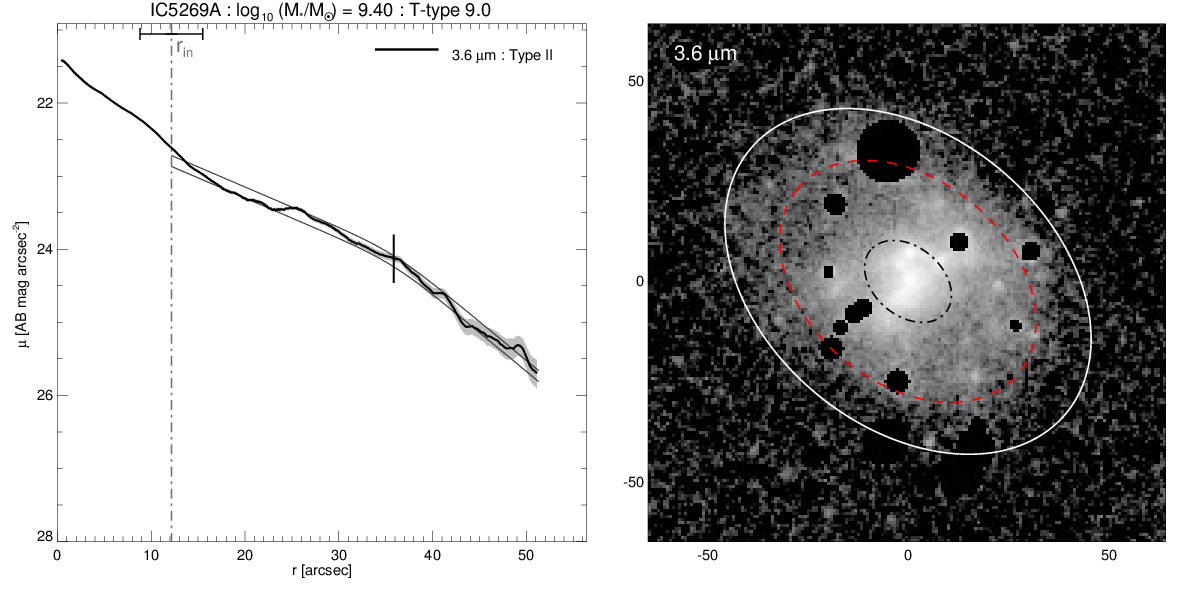 IC5269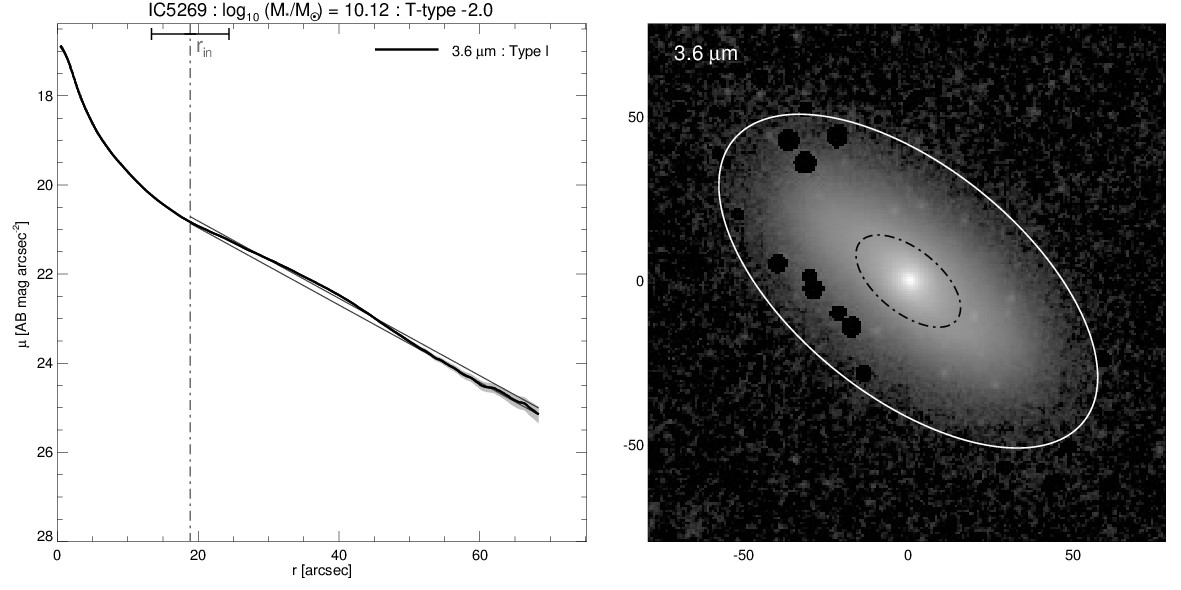 IC5273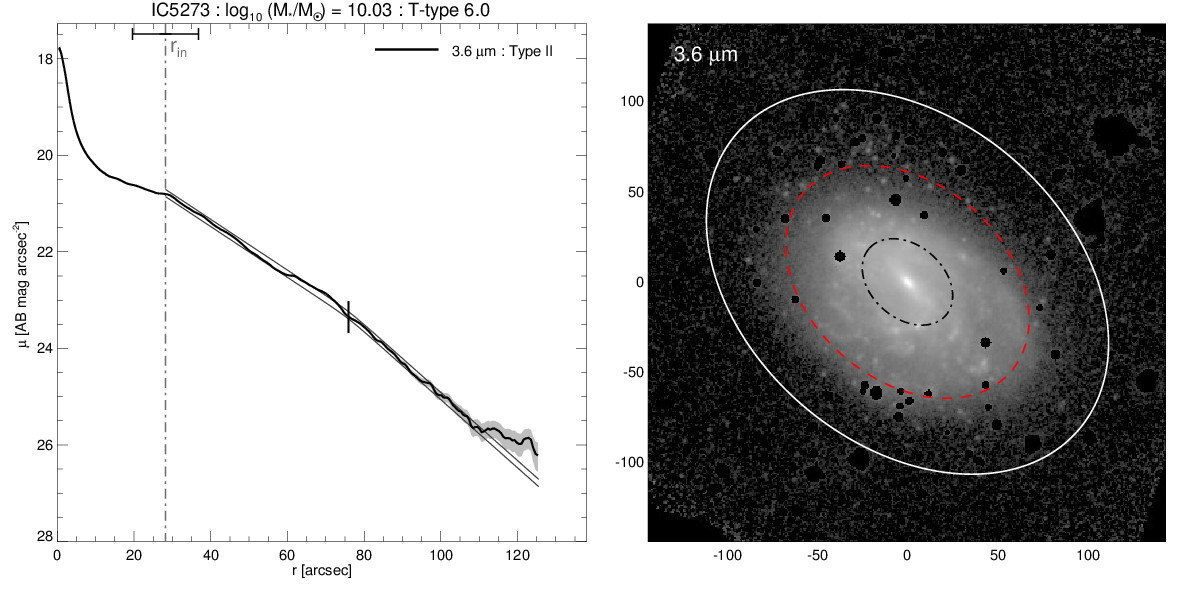 IC5325
IC5332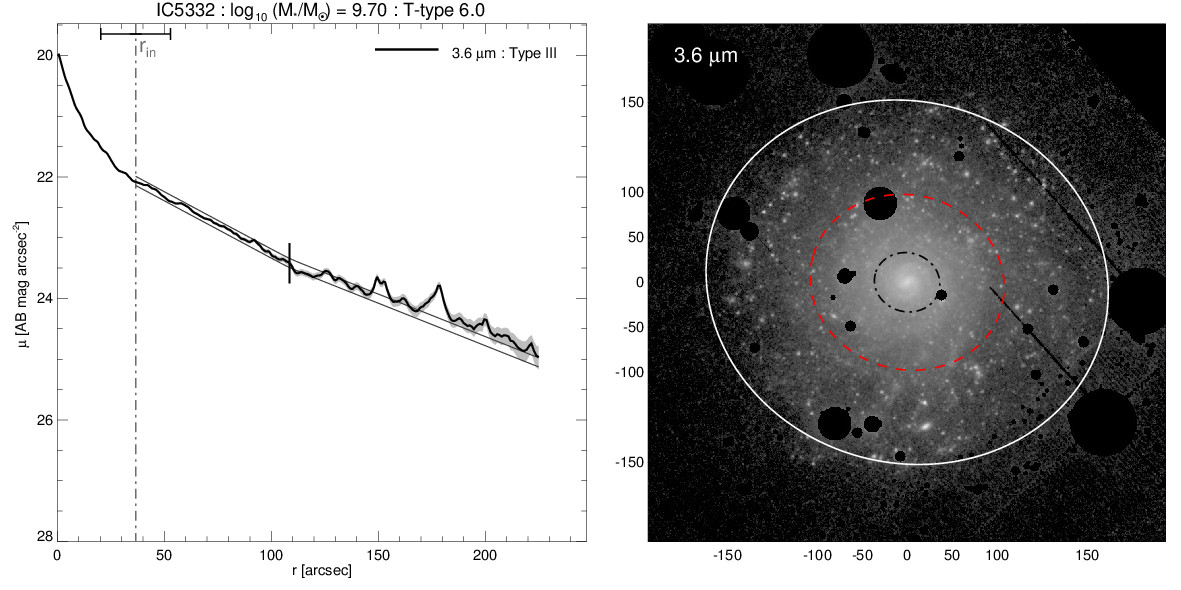 NGC0063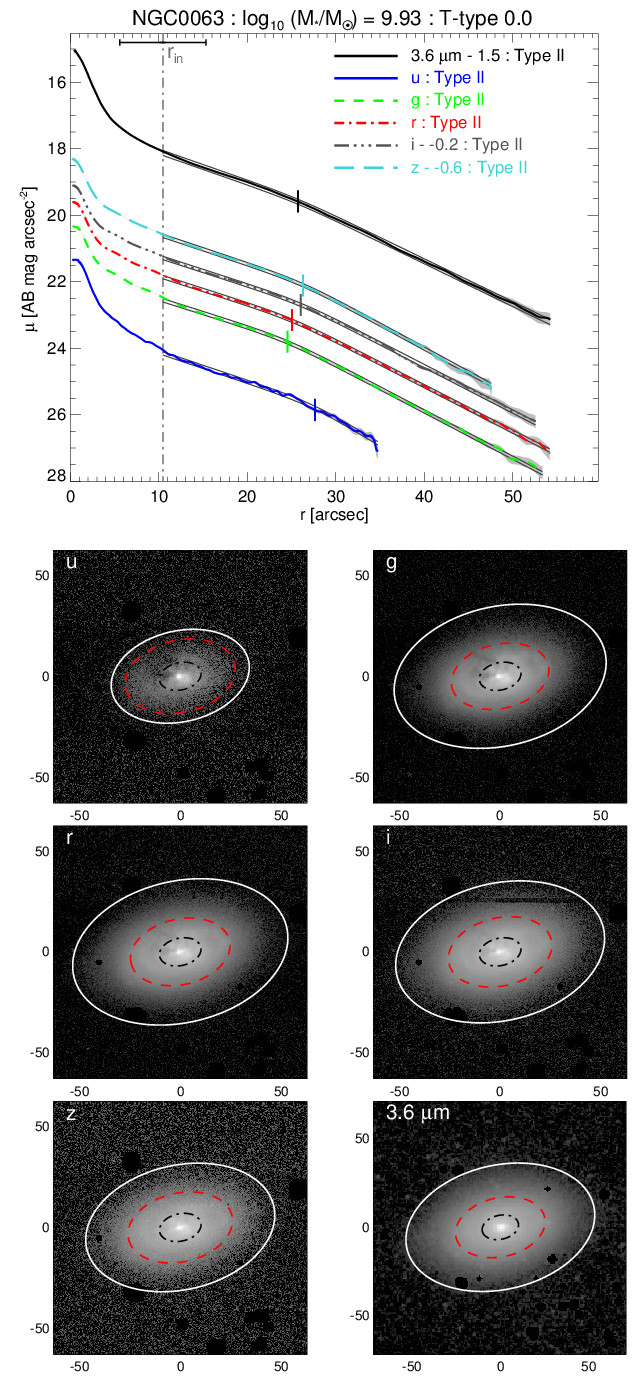 NGC0150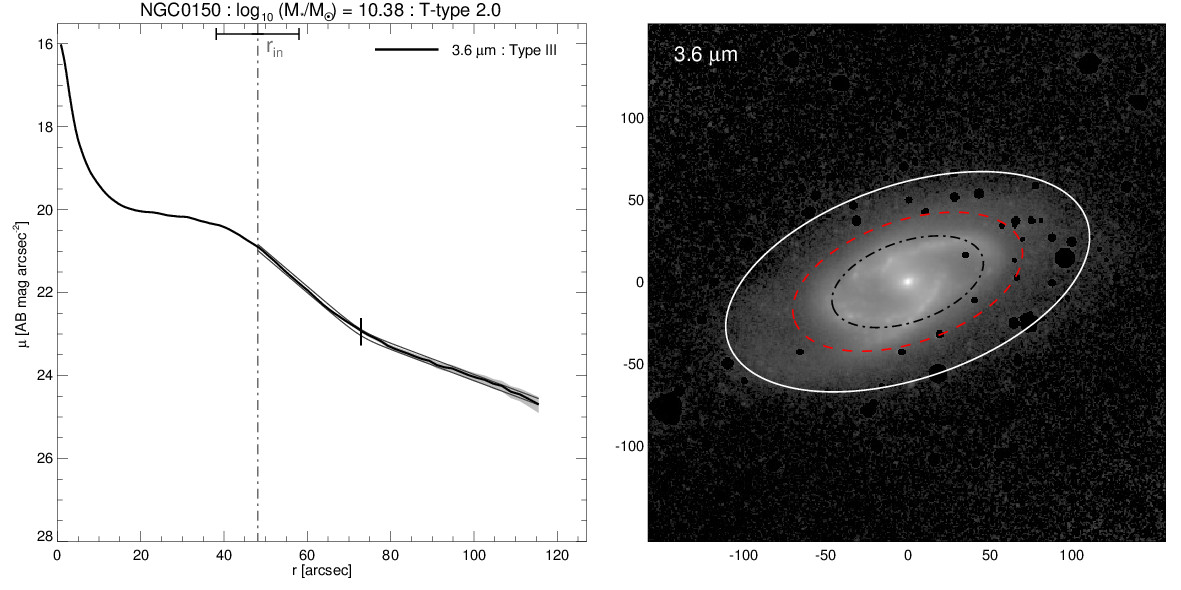 NGC0157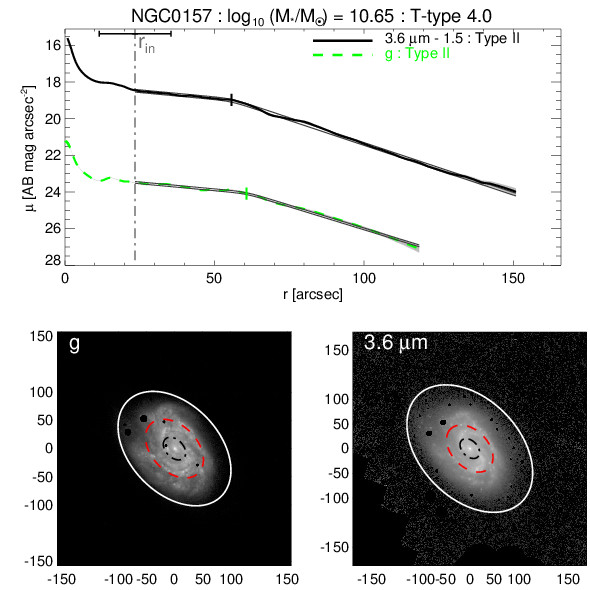 NGC0210
NGC0244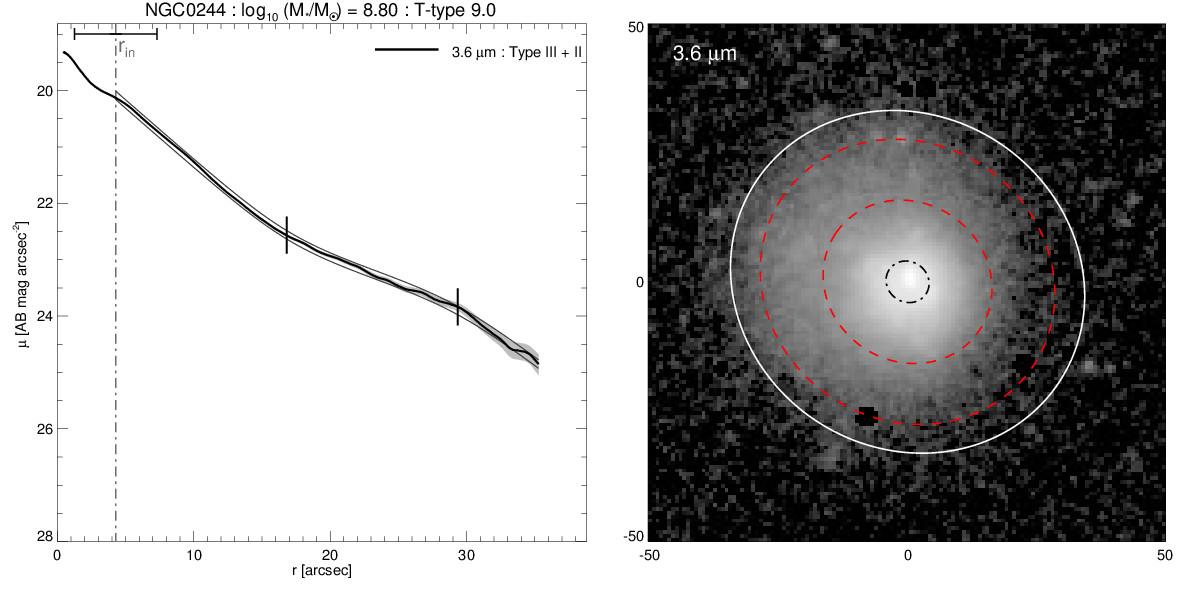 NGC0254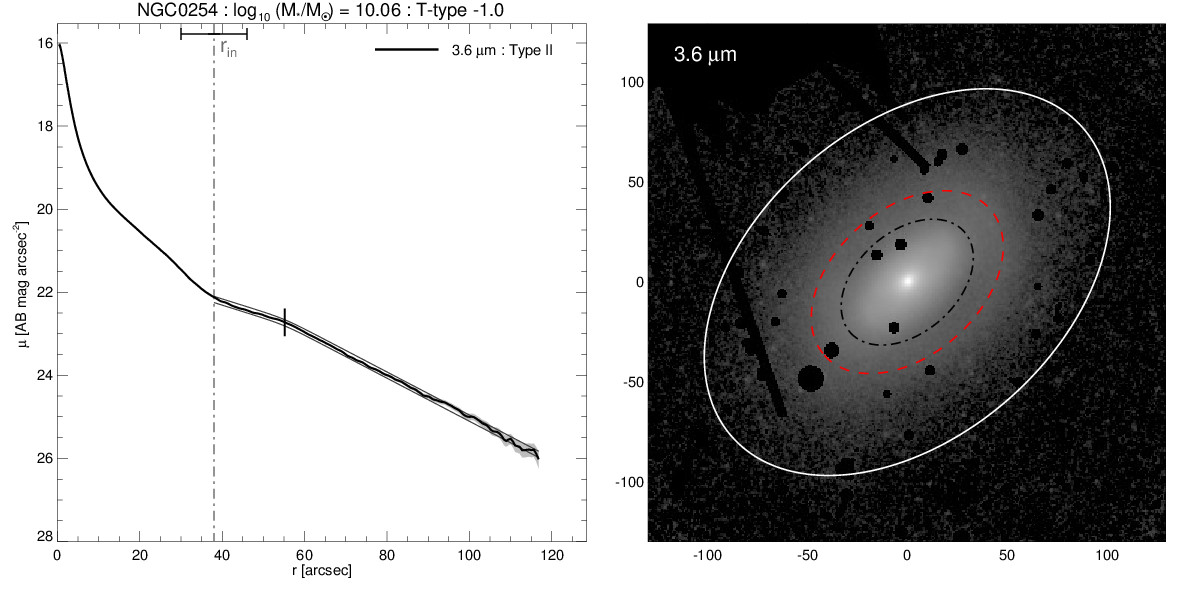 NGC0255
NGC0289
NGC0300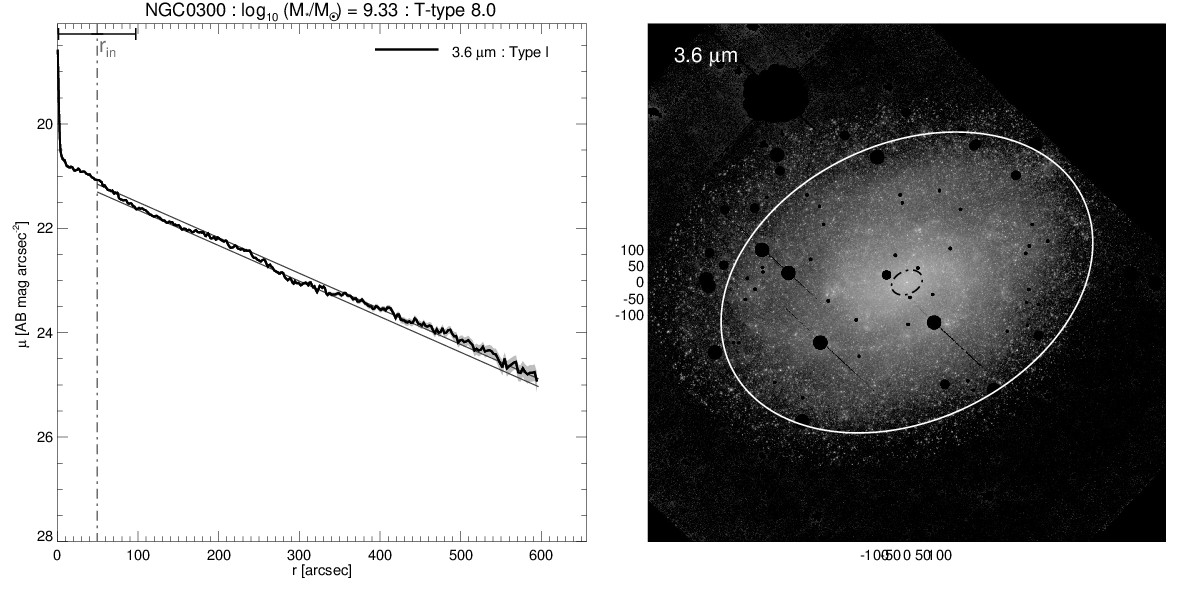 NGC0337A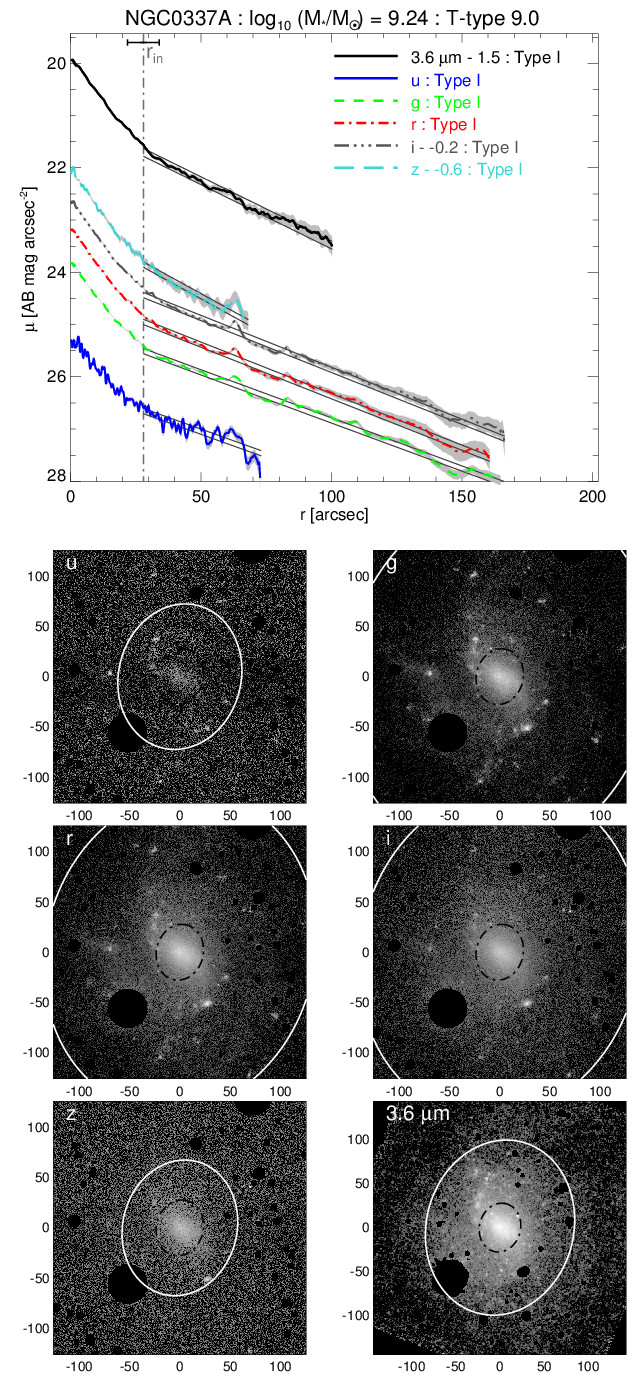 NGC0337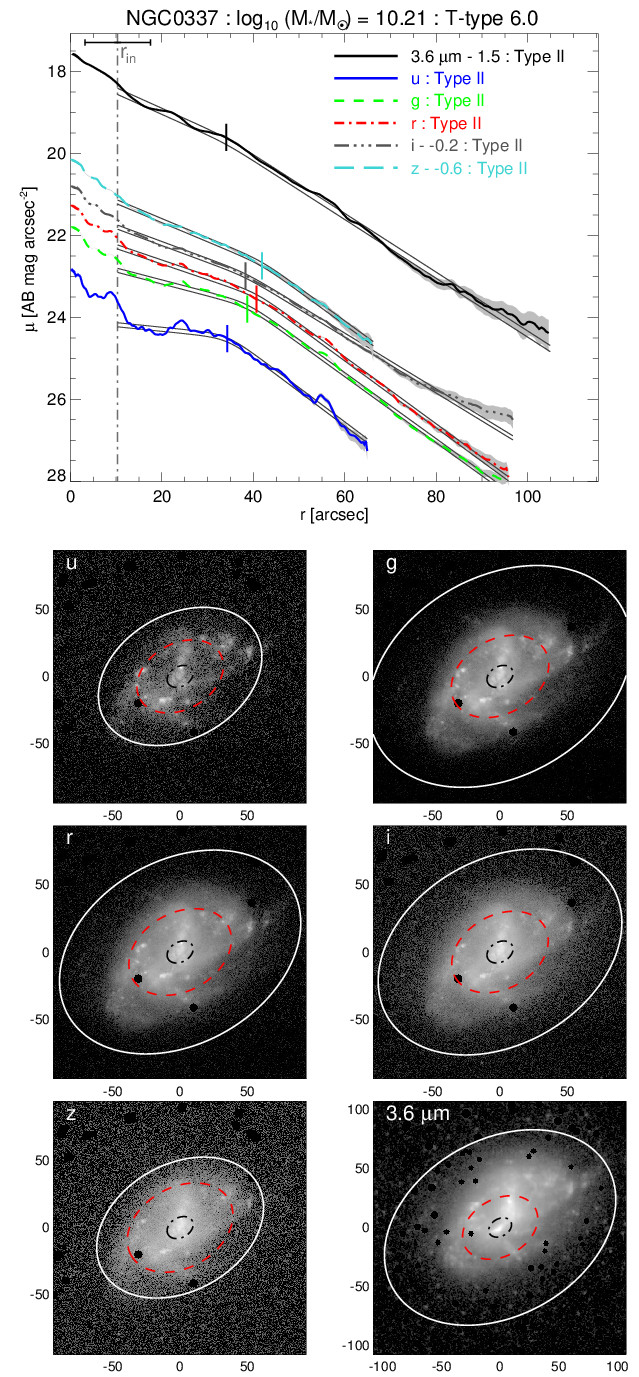 NGC0470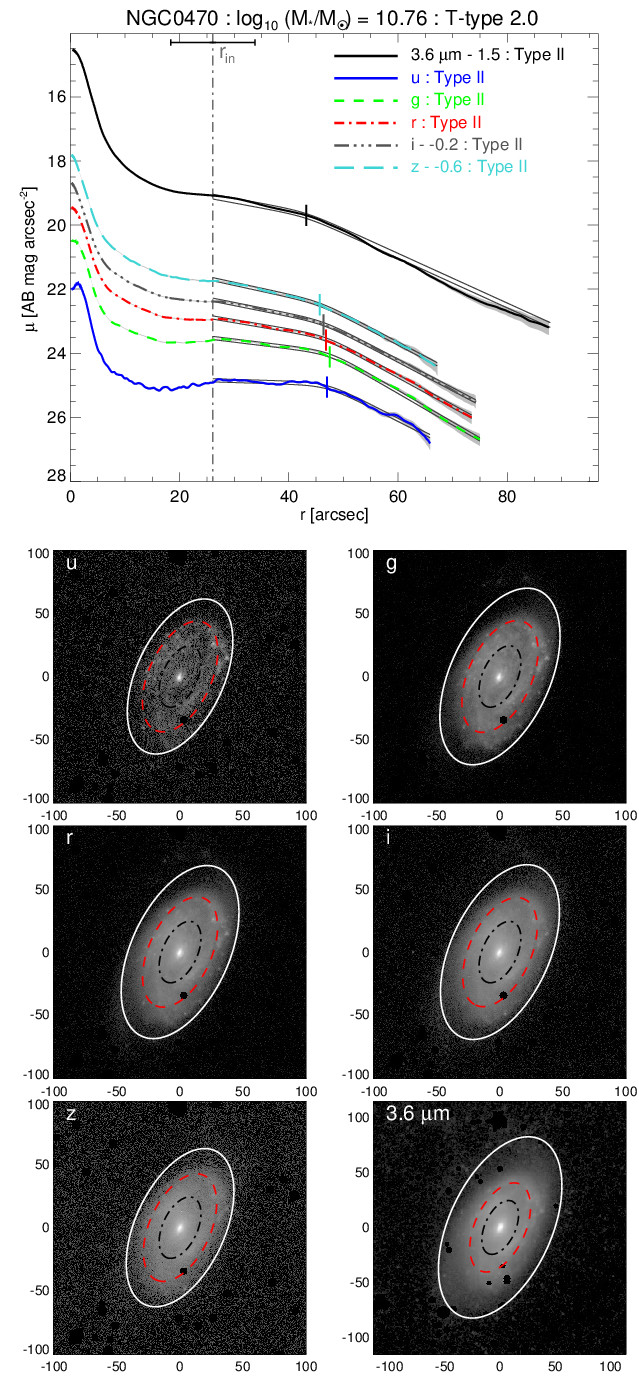 NGC0473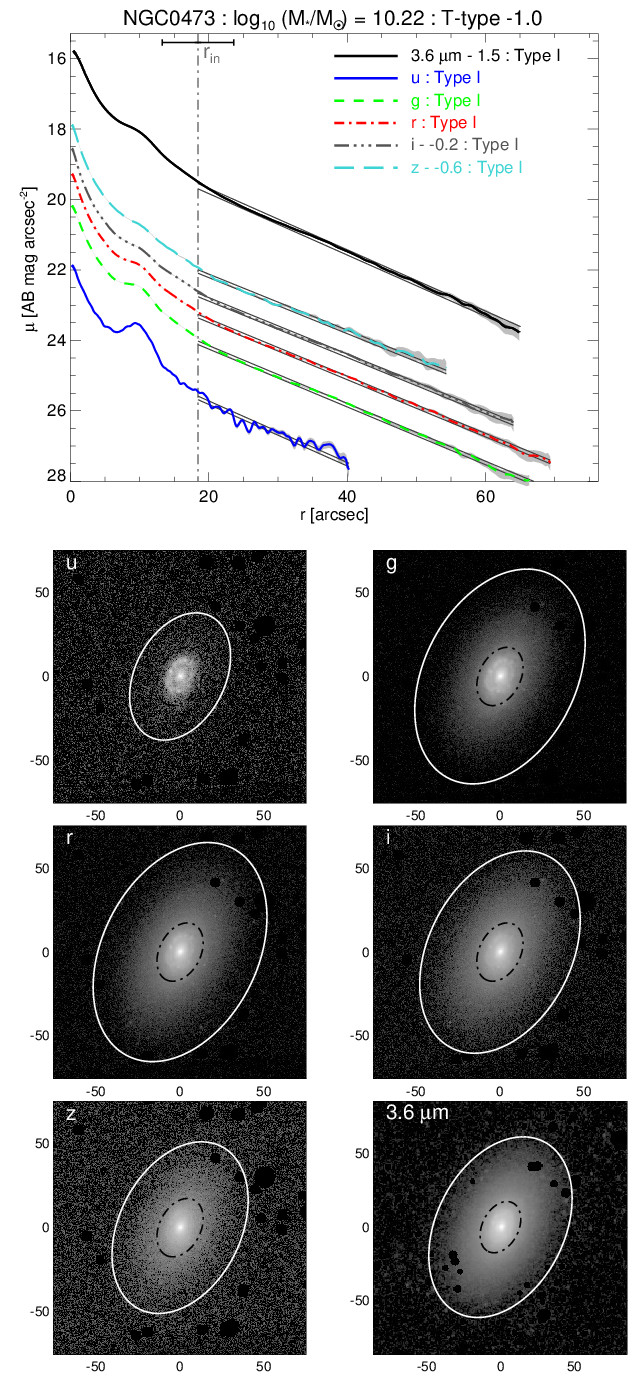 NGC0474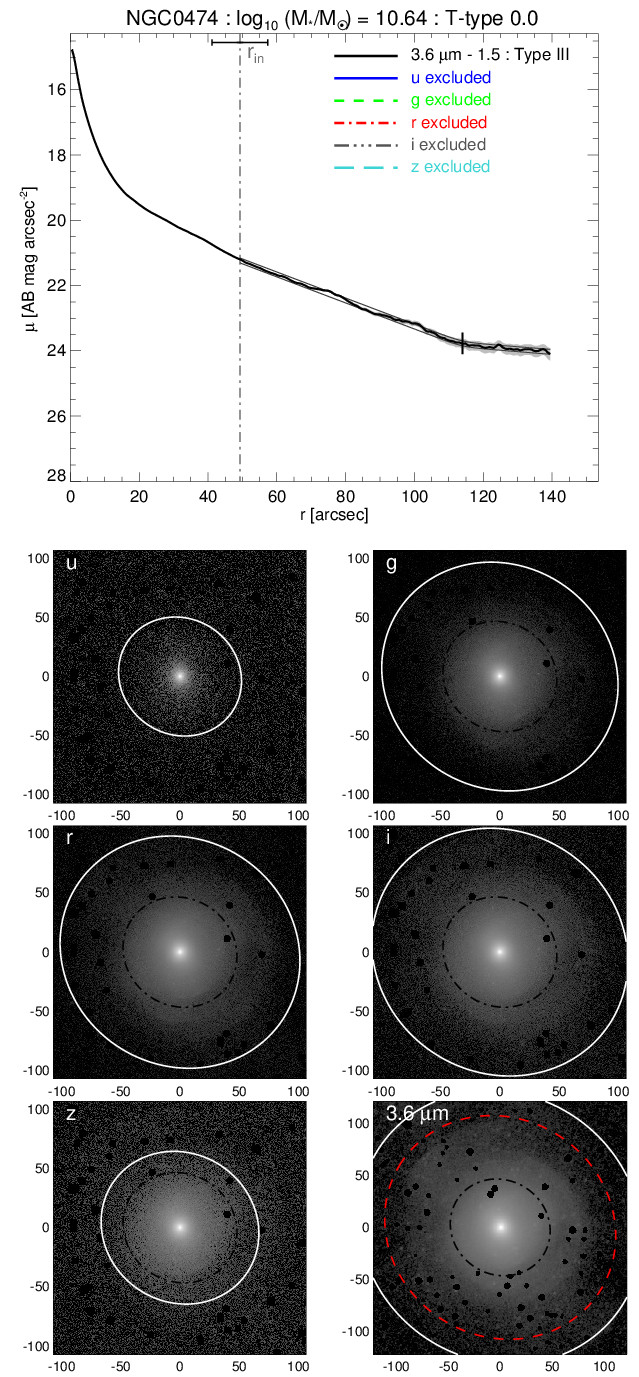 NGC0488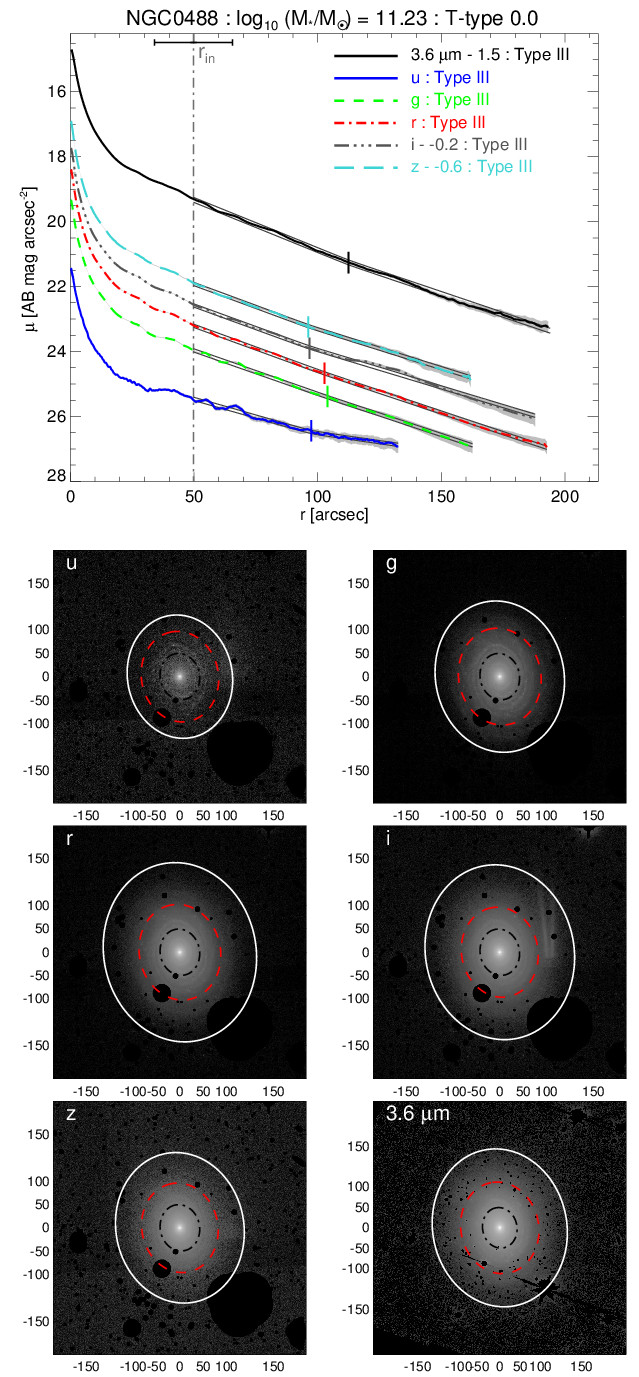 NGC0524
NGC0578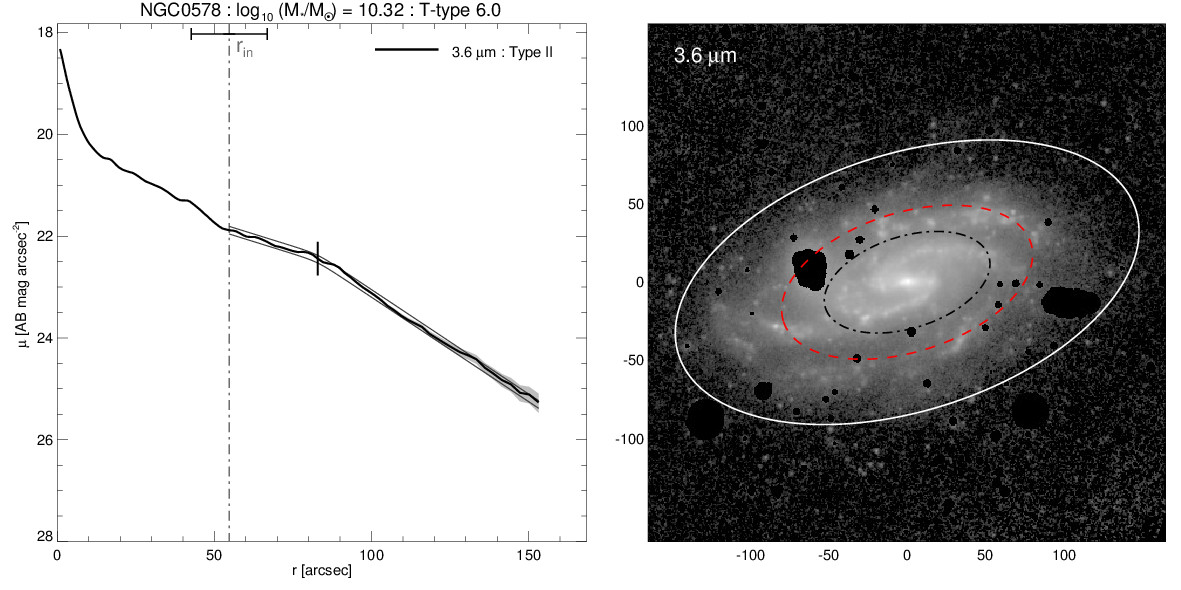 NGC0600
NGC0613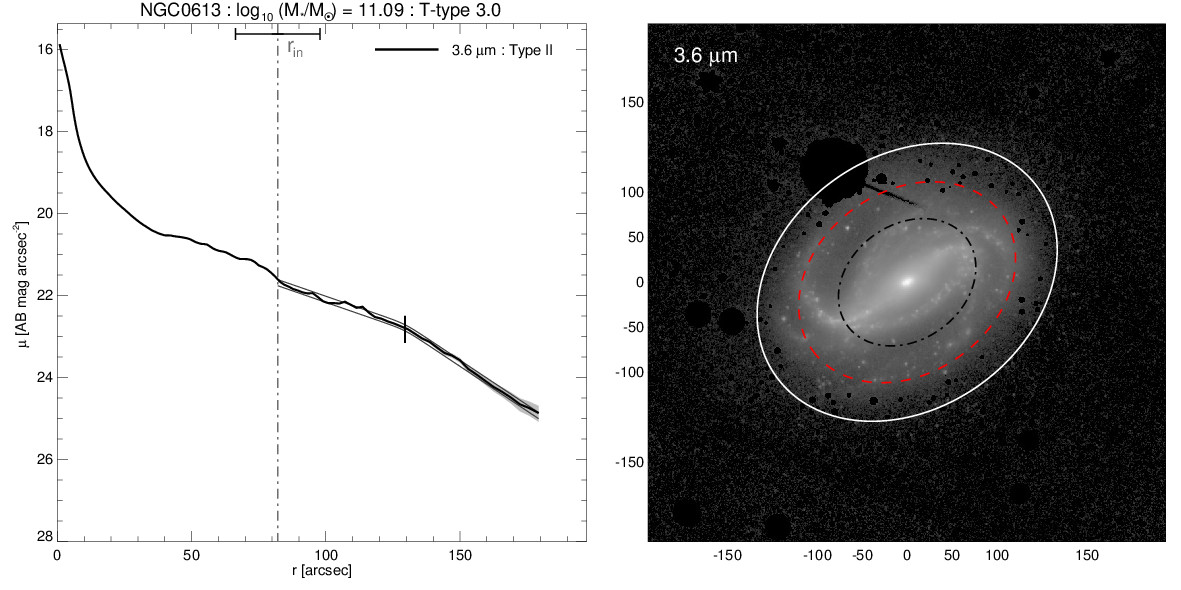 NGC0628
NGC0680
NGC0685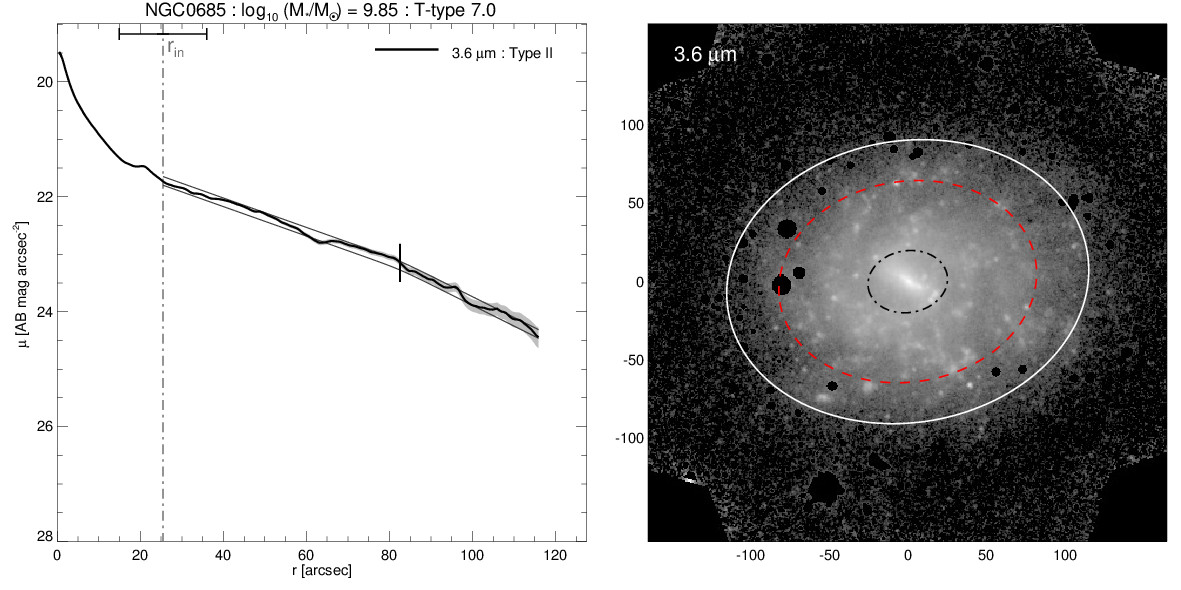 NGC0701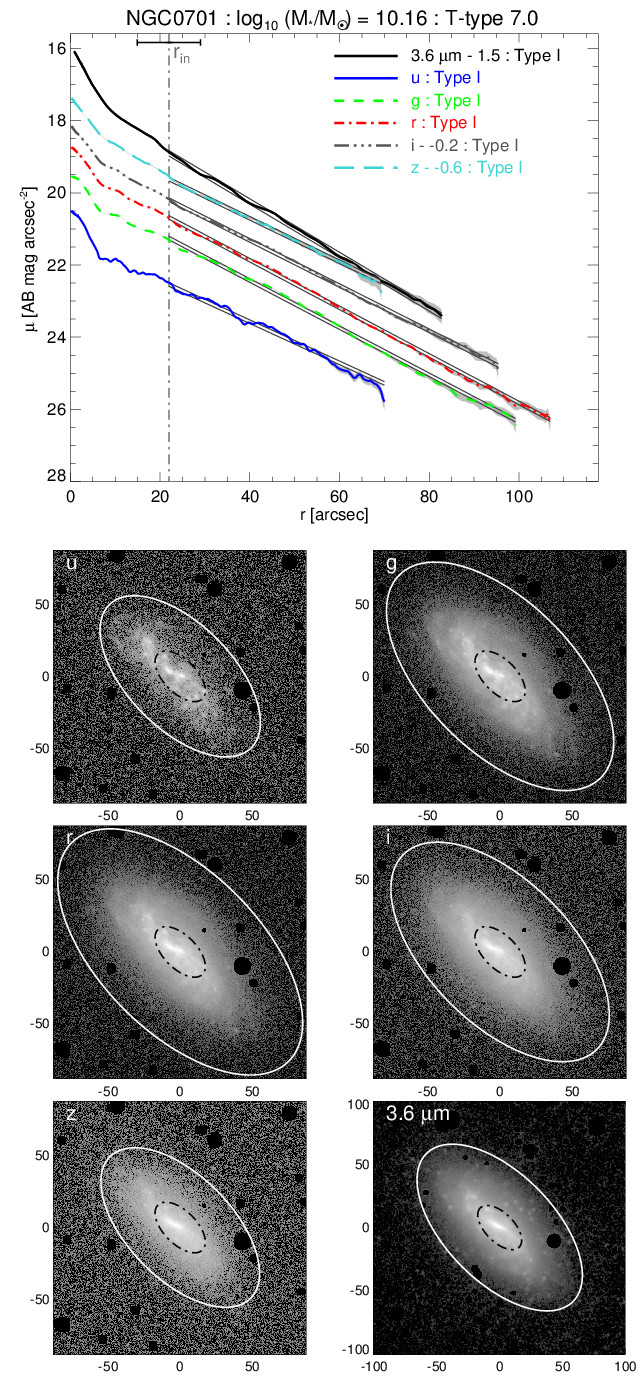 NGC0718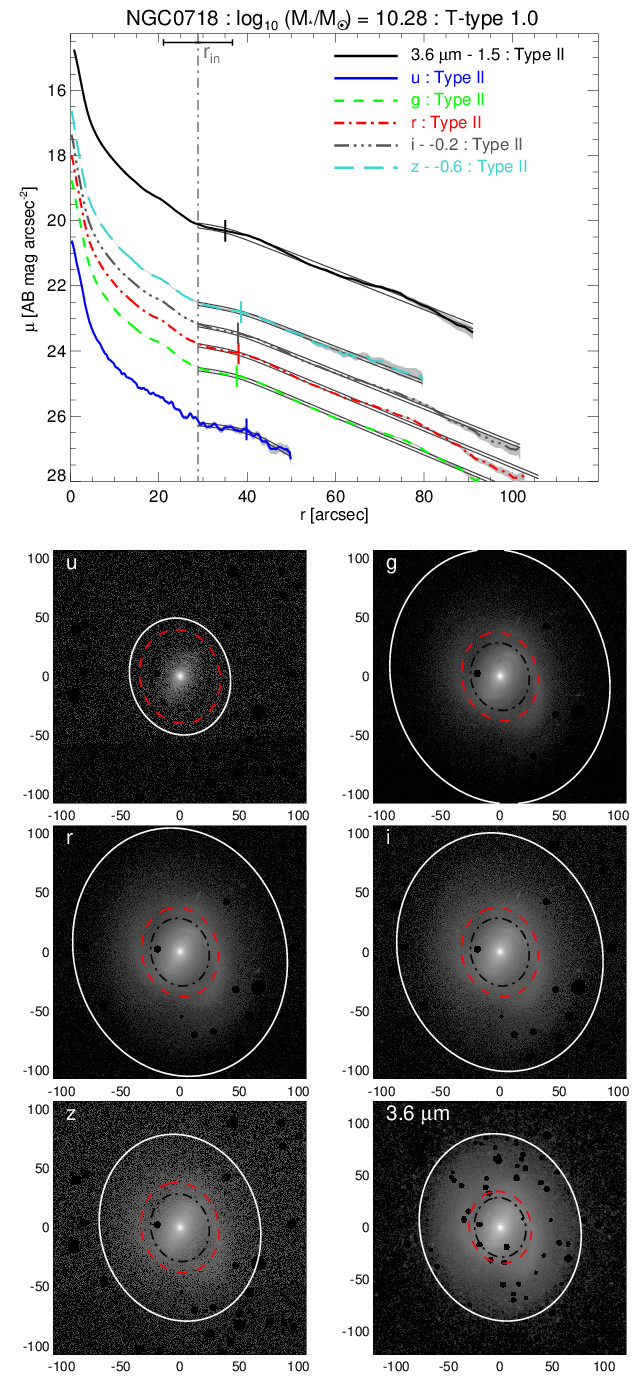 NGC0723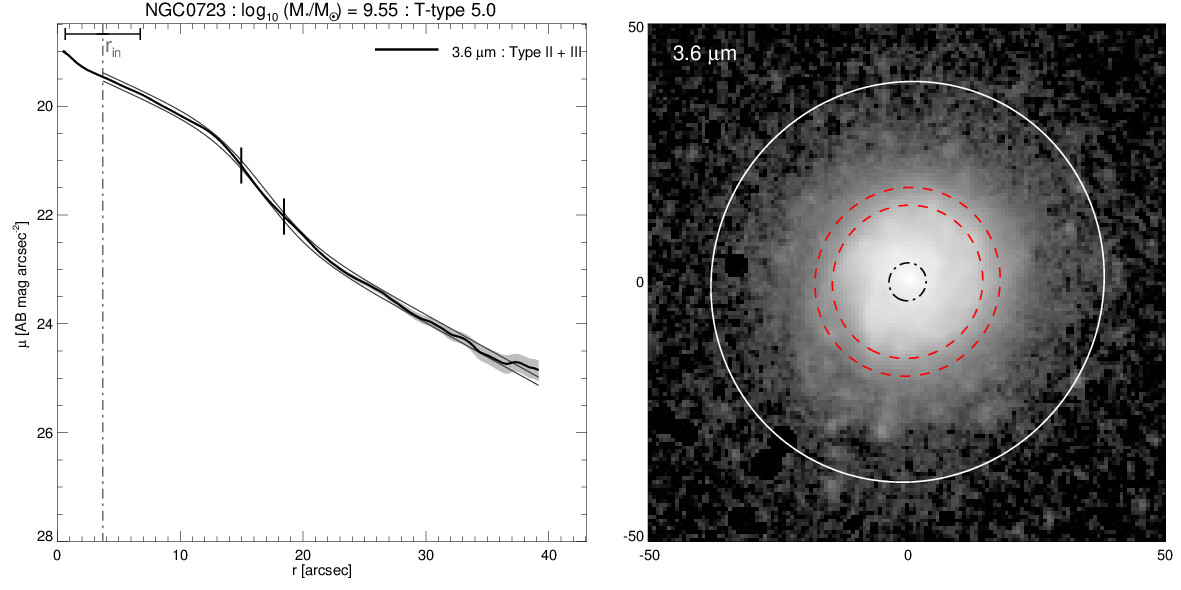 NGC0772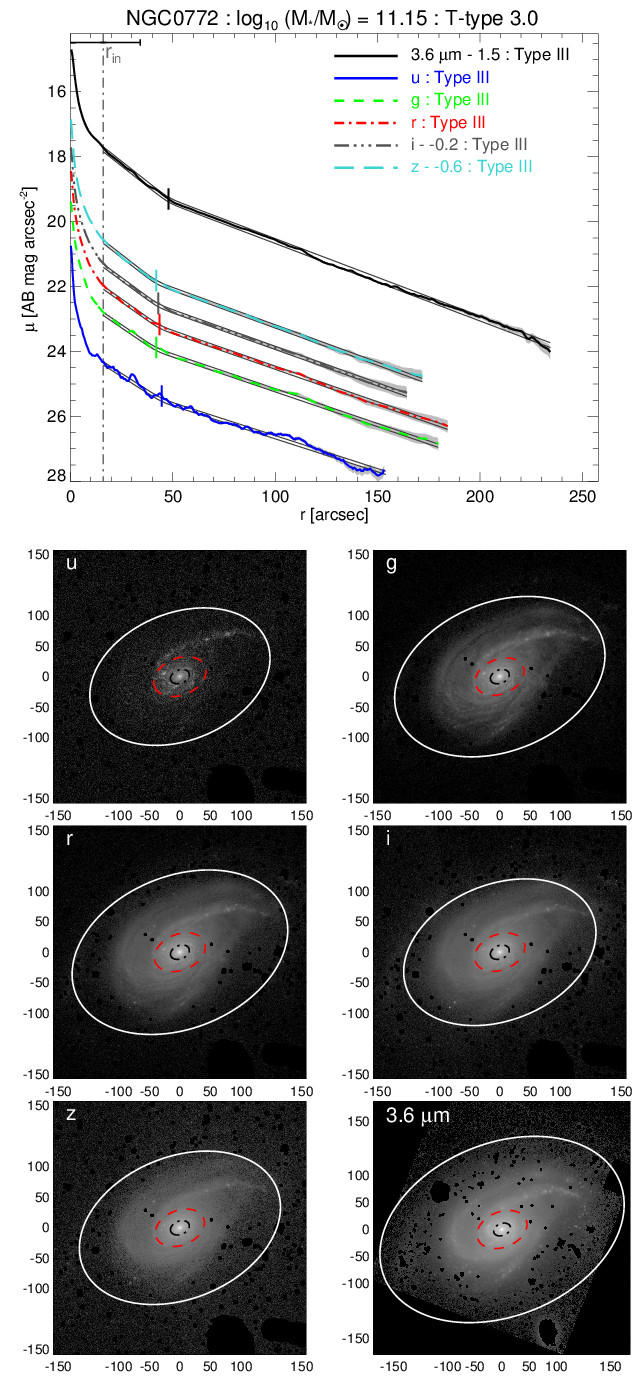 NGC0864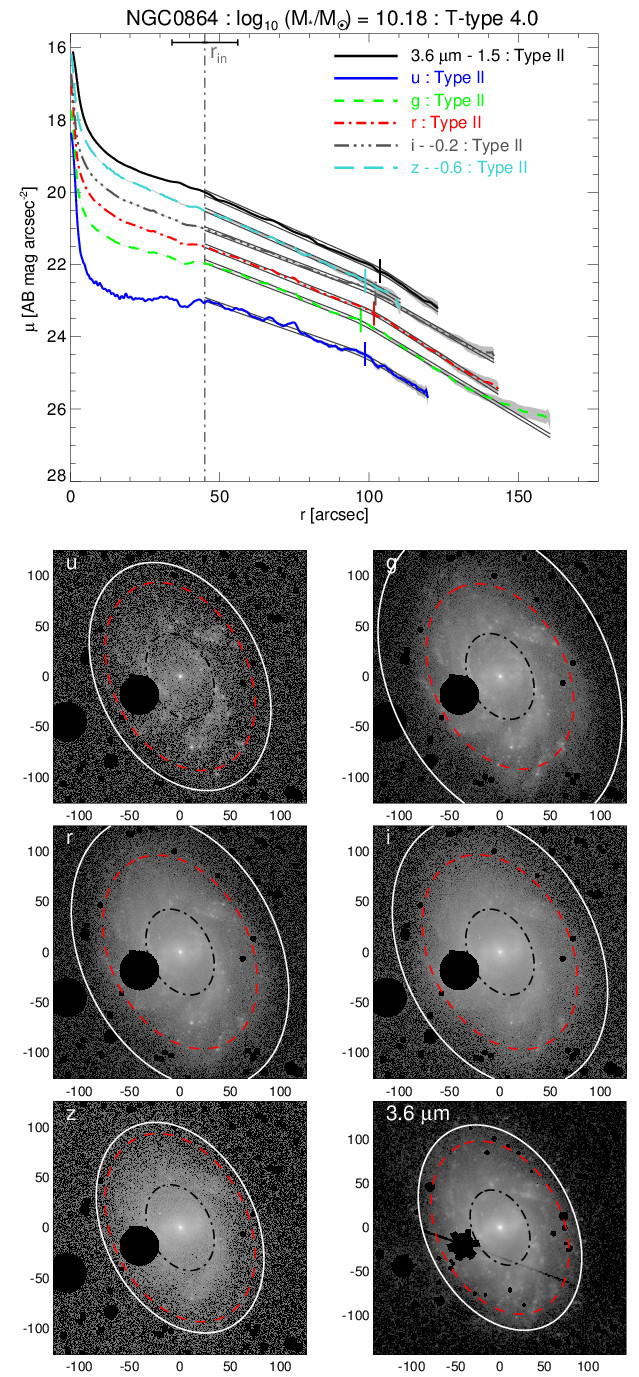 NGC0895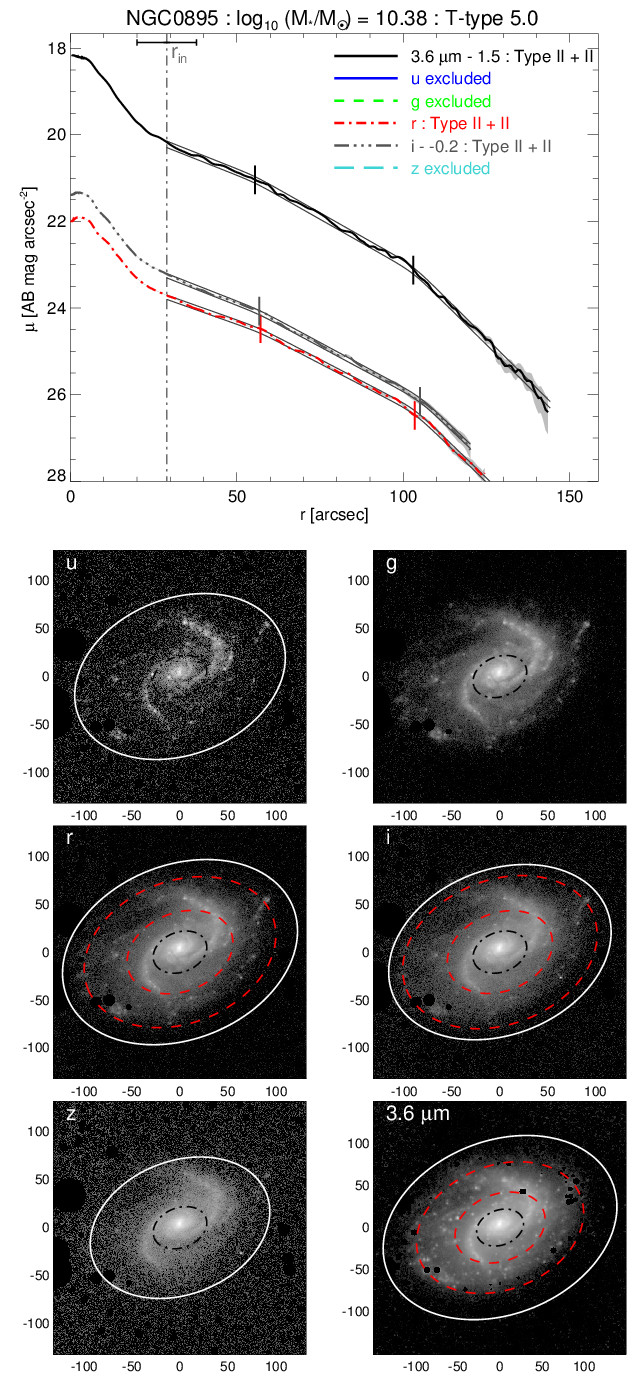 NGC0899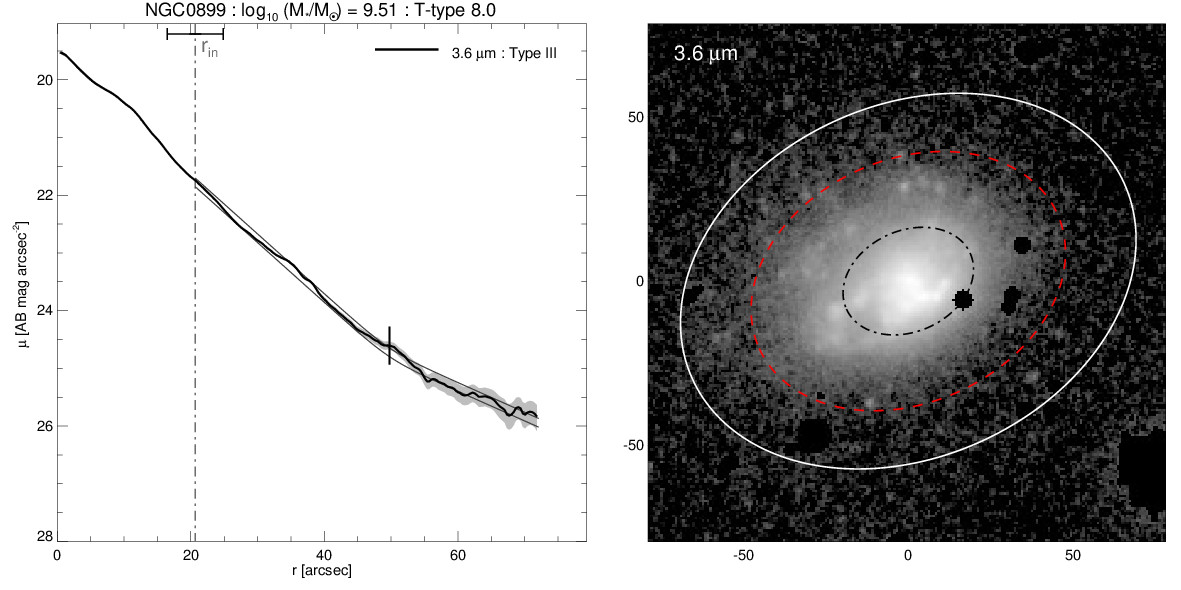 NGC0918
NGC0936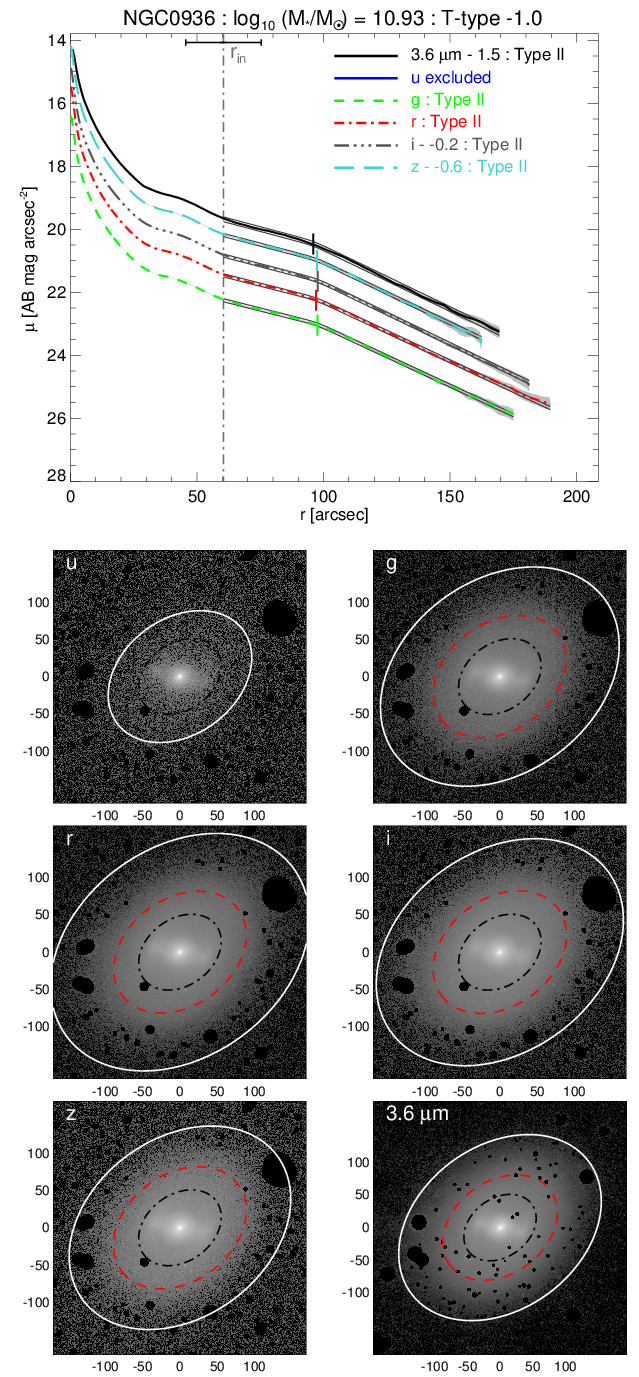 NGC0941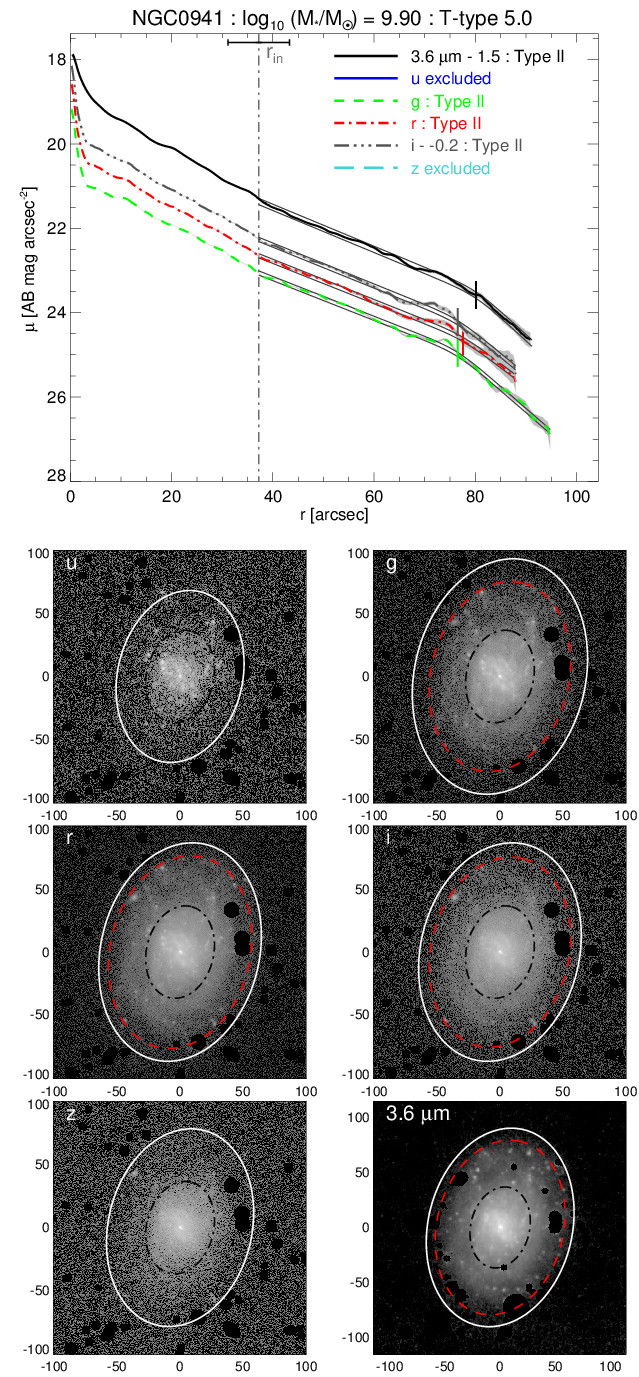 NGC0986
NGC0991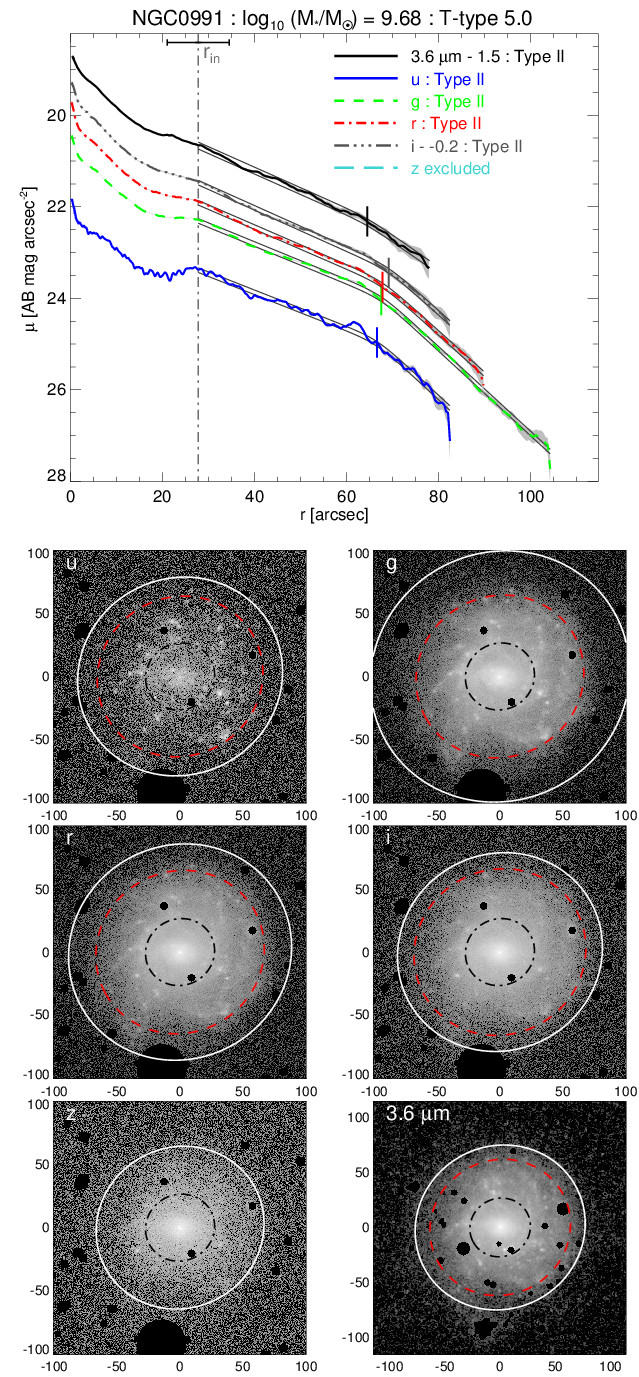 NGC1015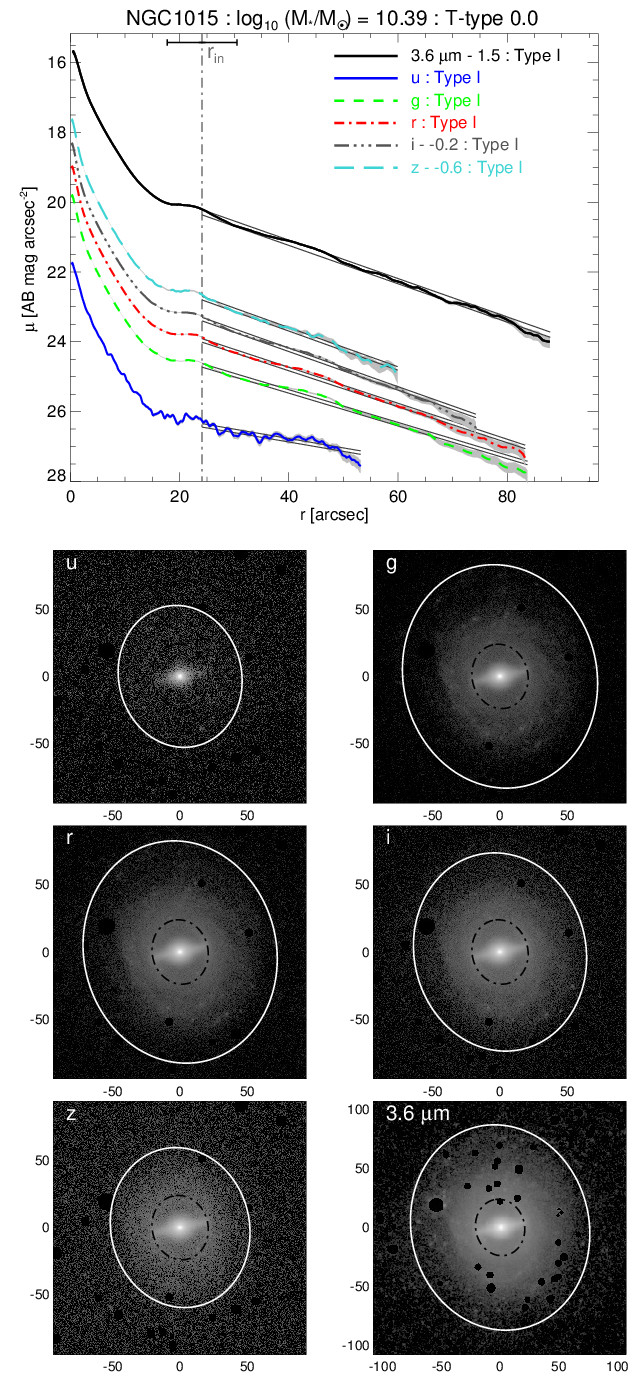 NGC1022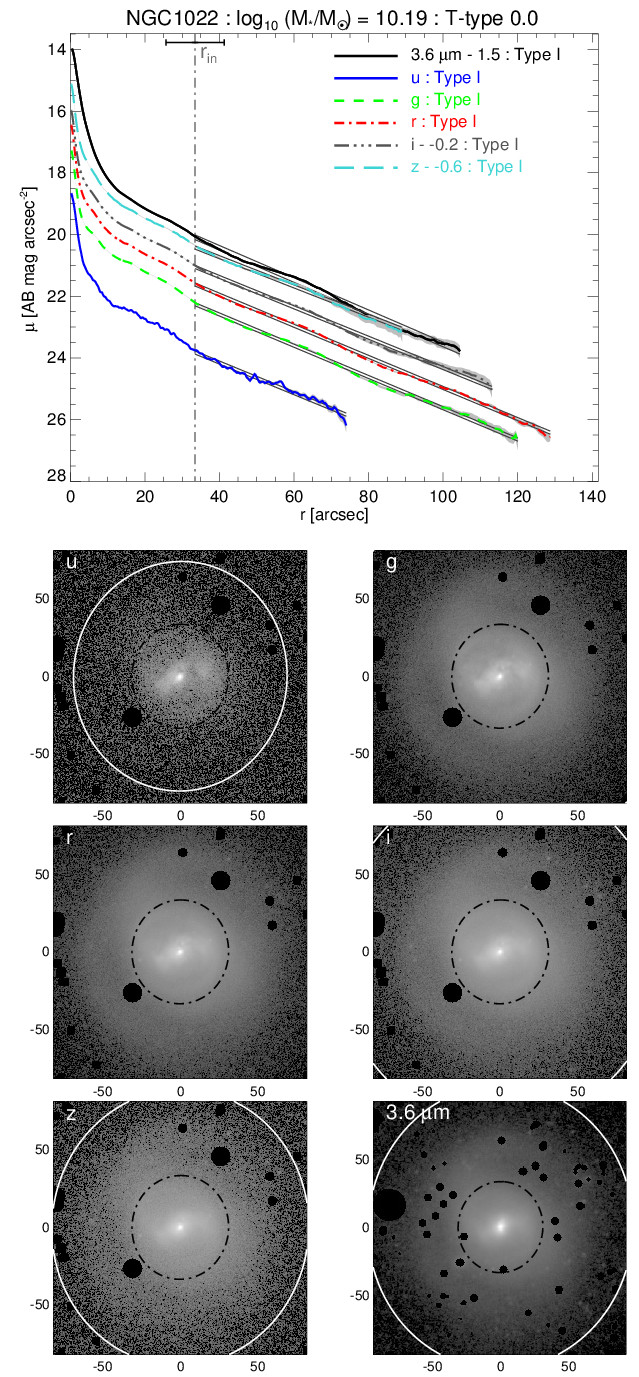 NGC1042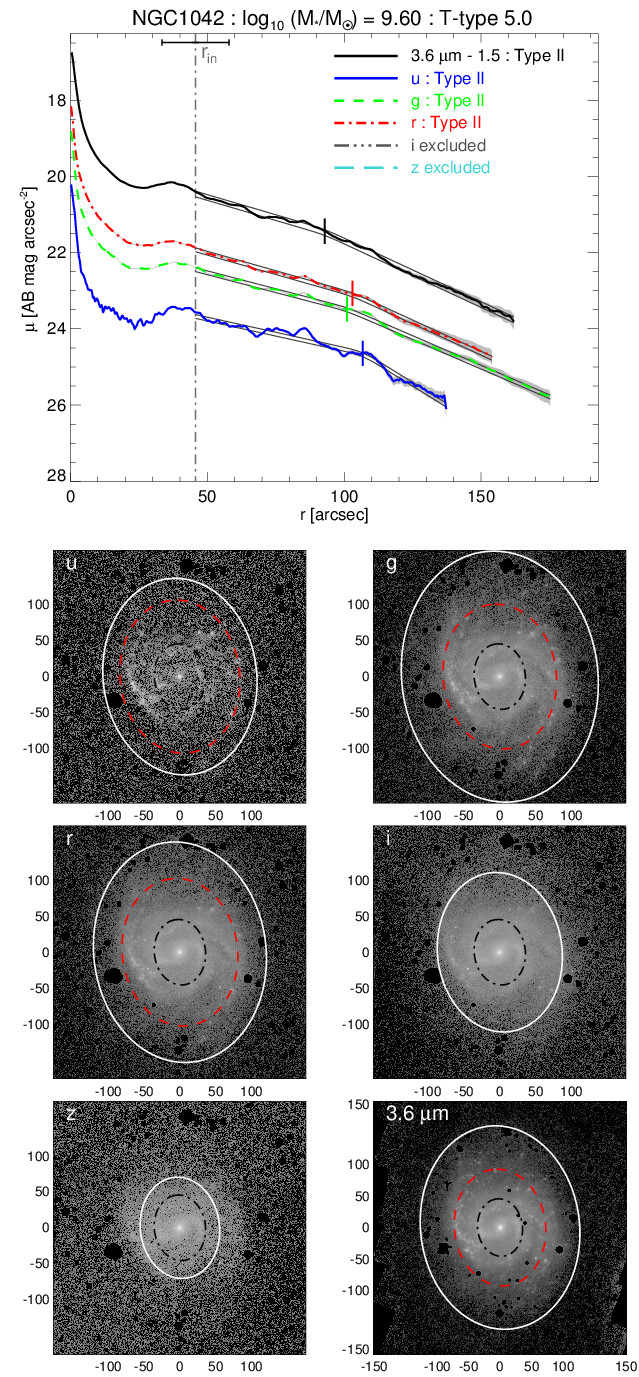 NGC1051
NGC1073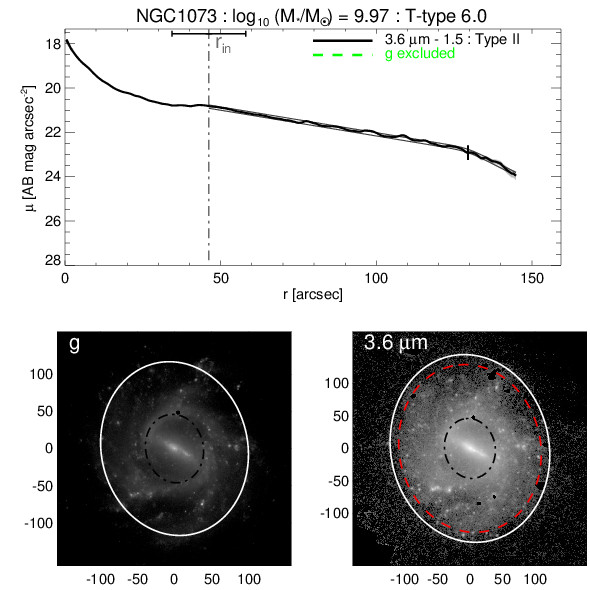 NGC1076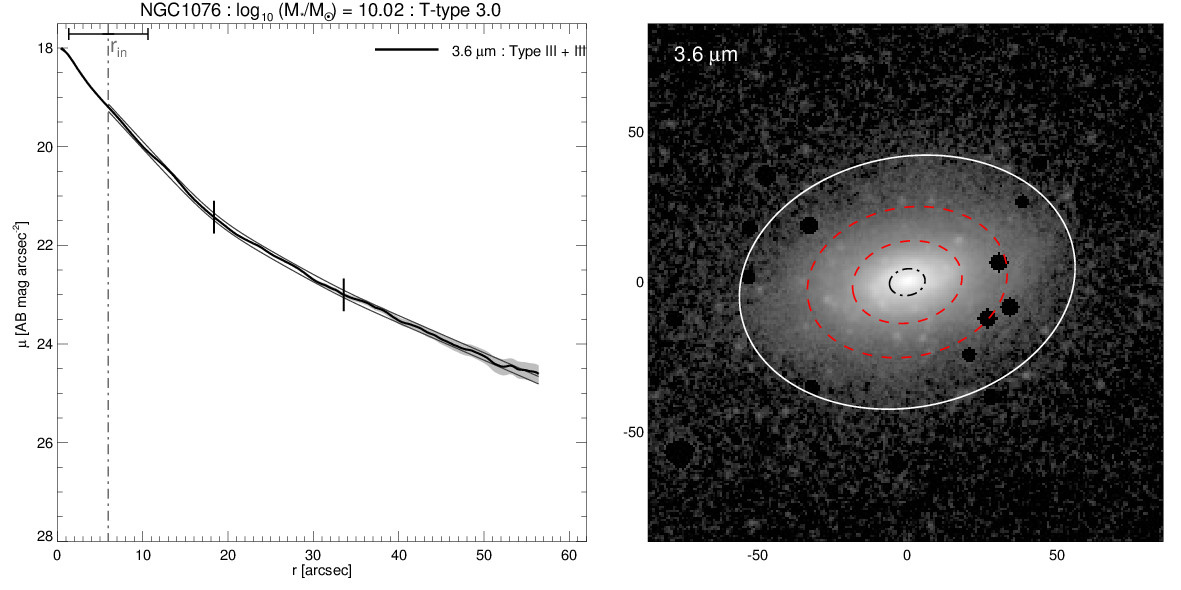 NGC1079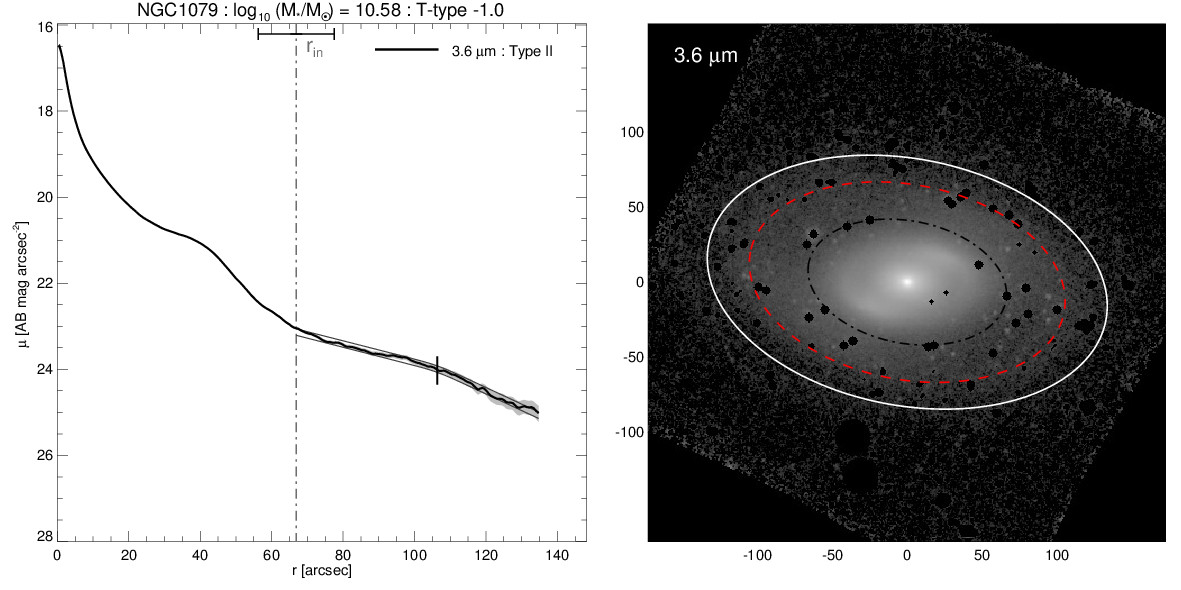 NGC1084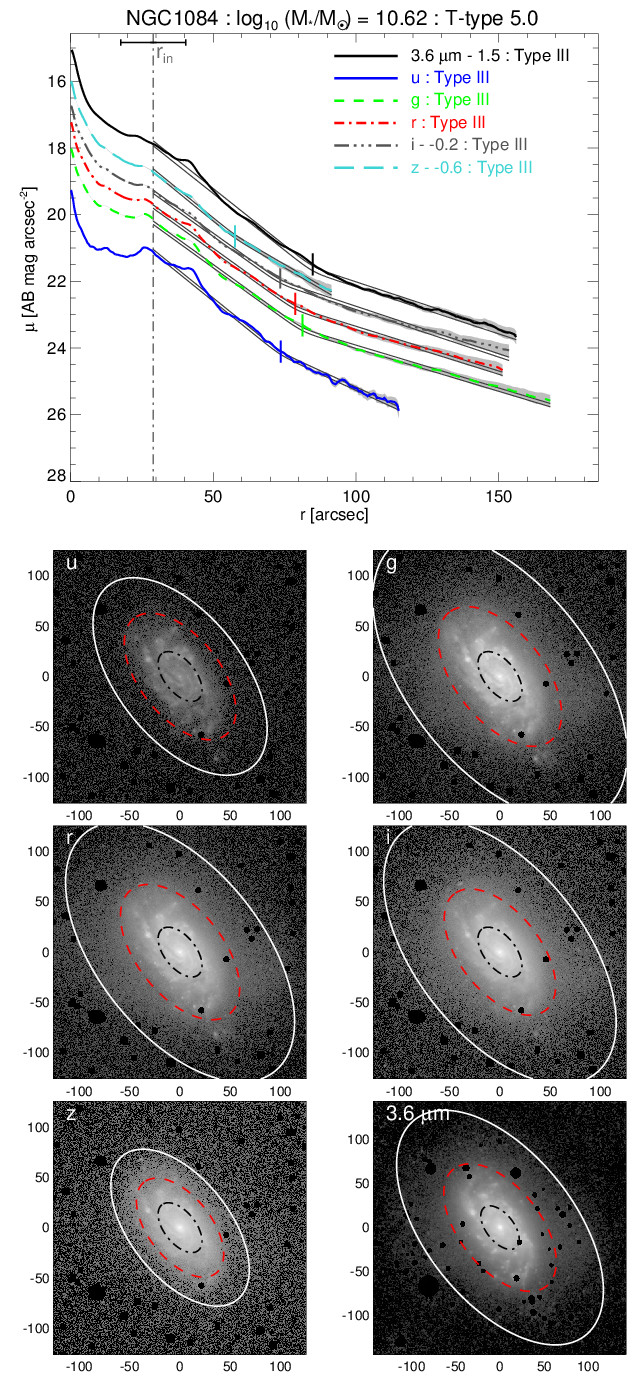 NGC1087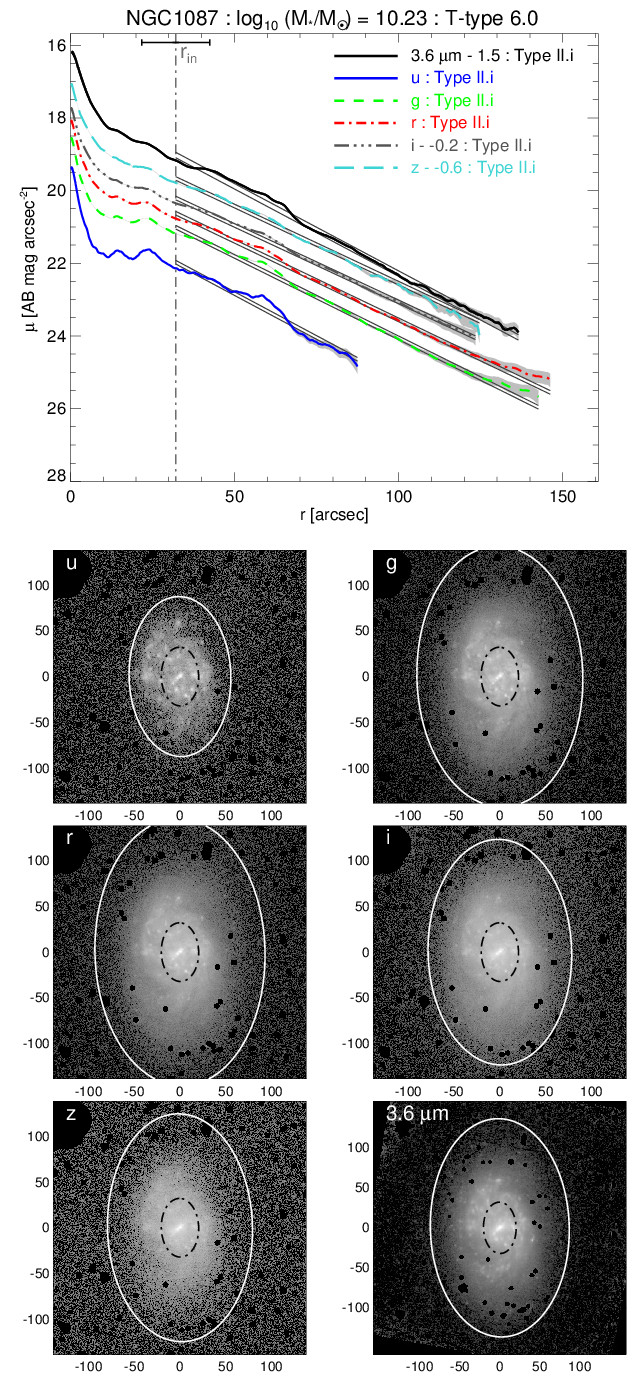 NGC1097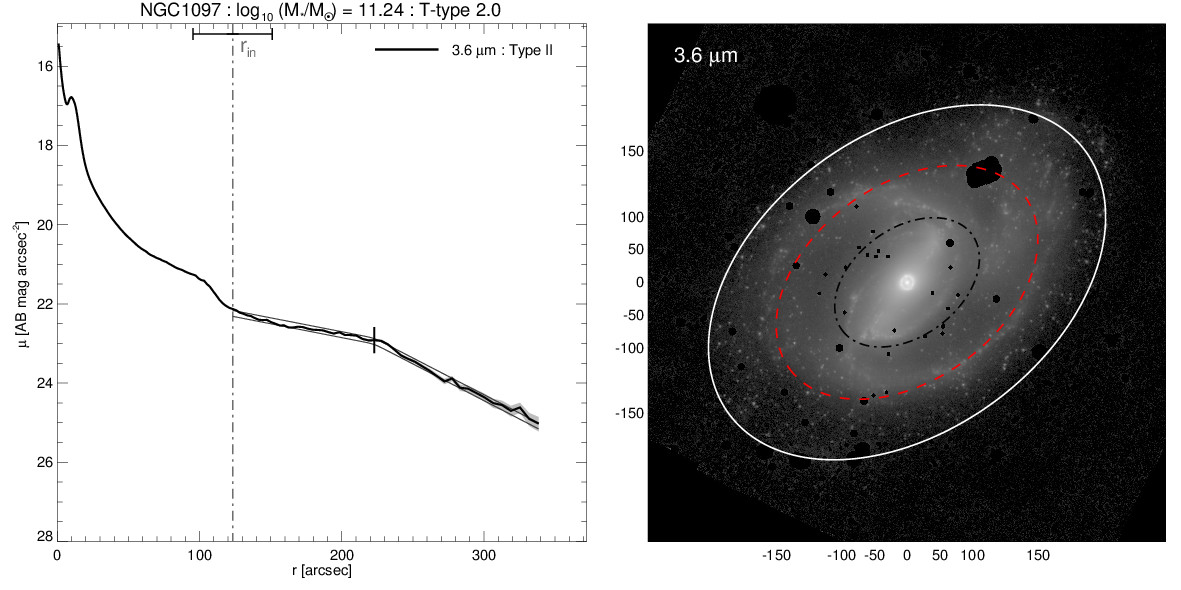 NGC1161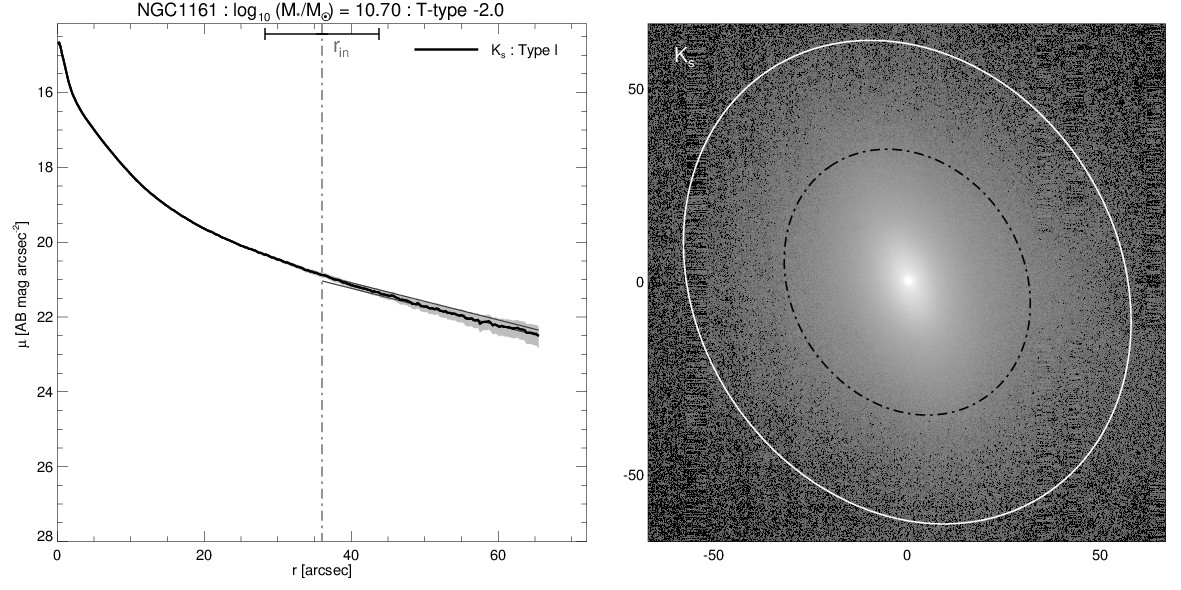 NGC1179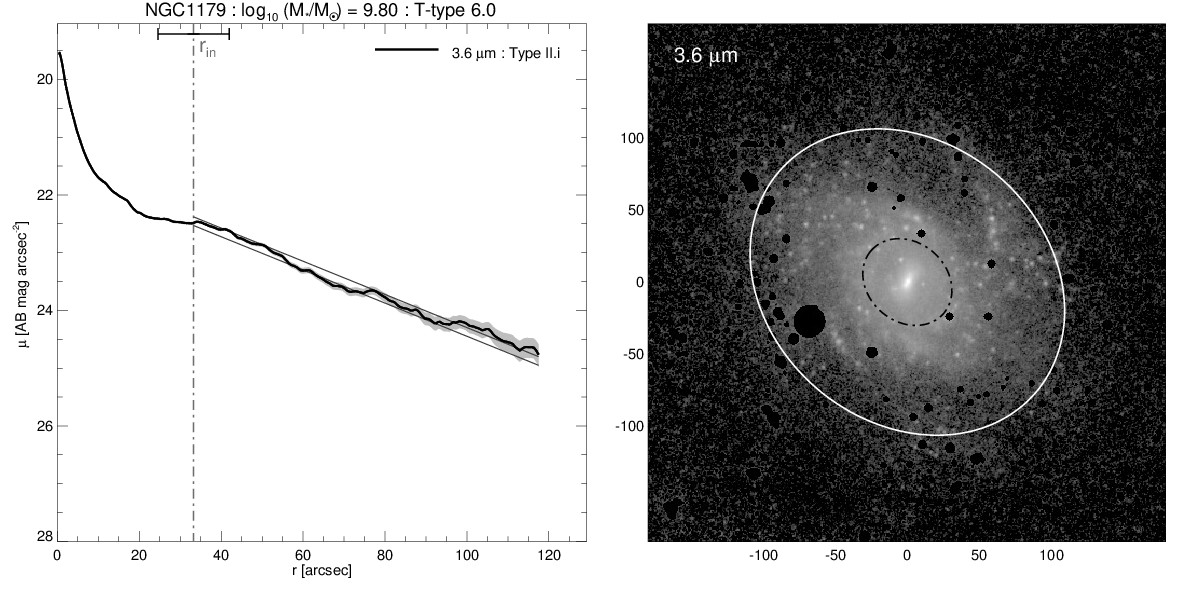 NGC1187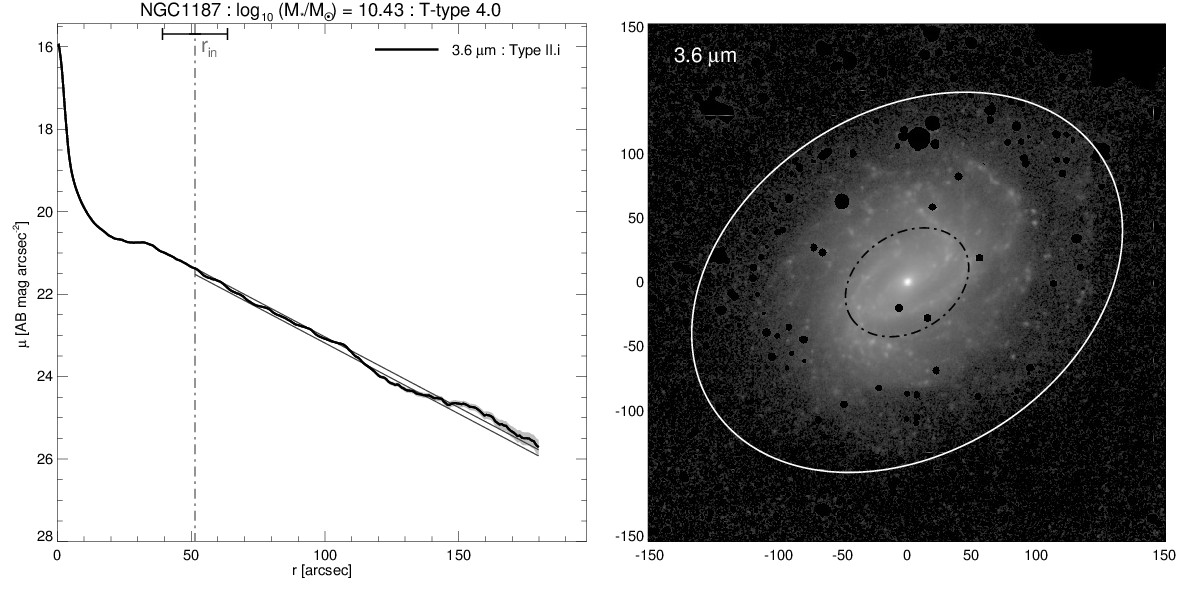 NGC1201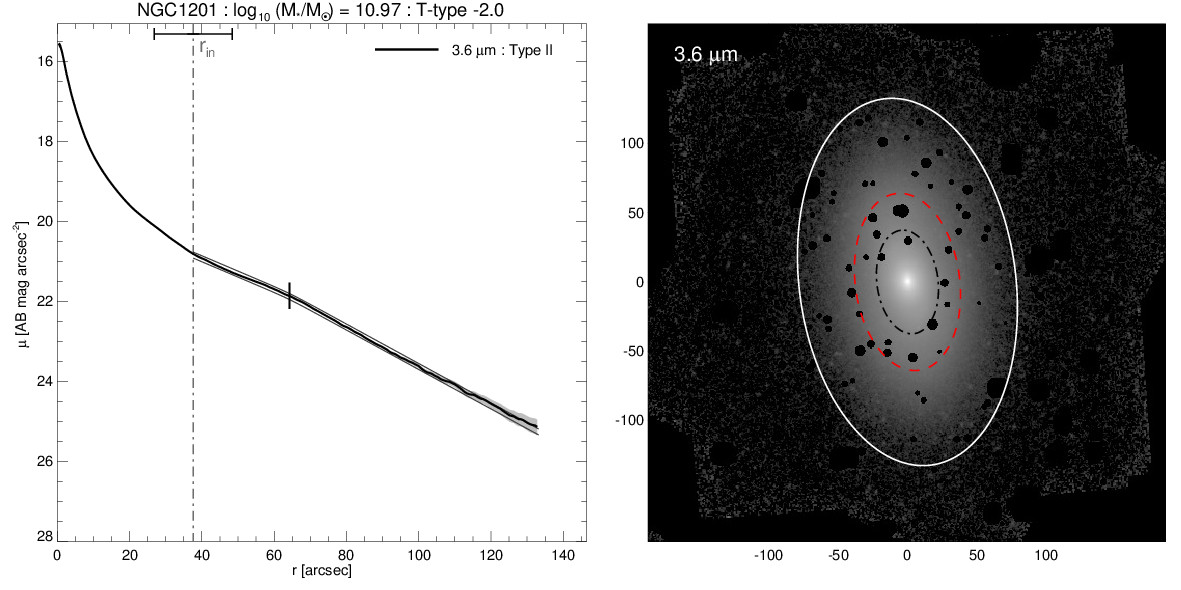 NGC1232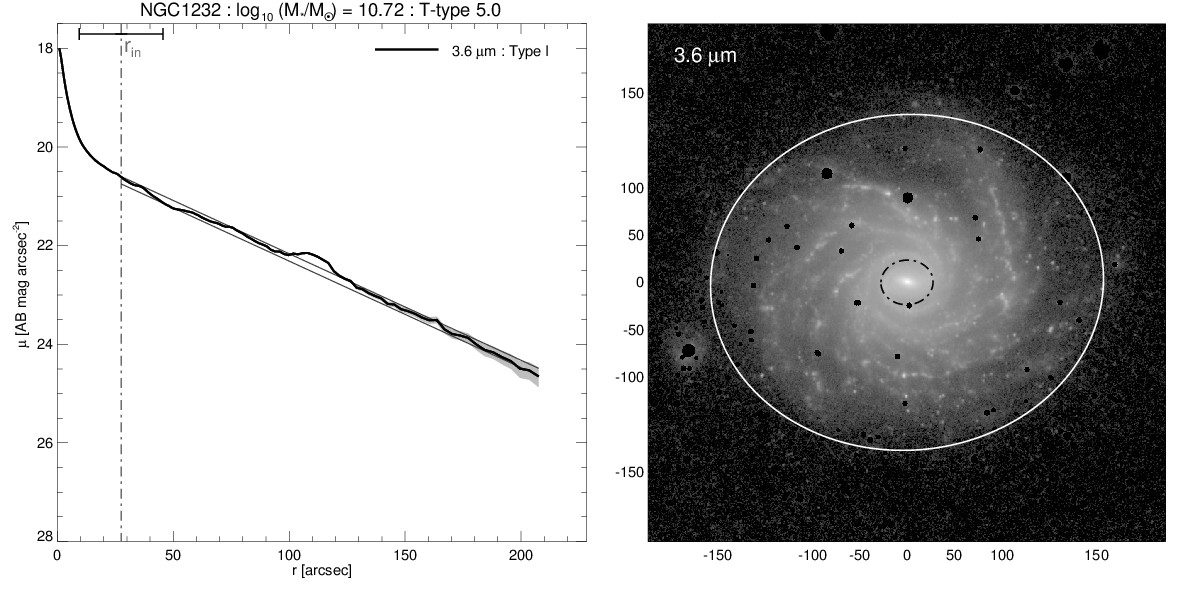 NGC1255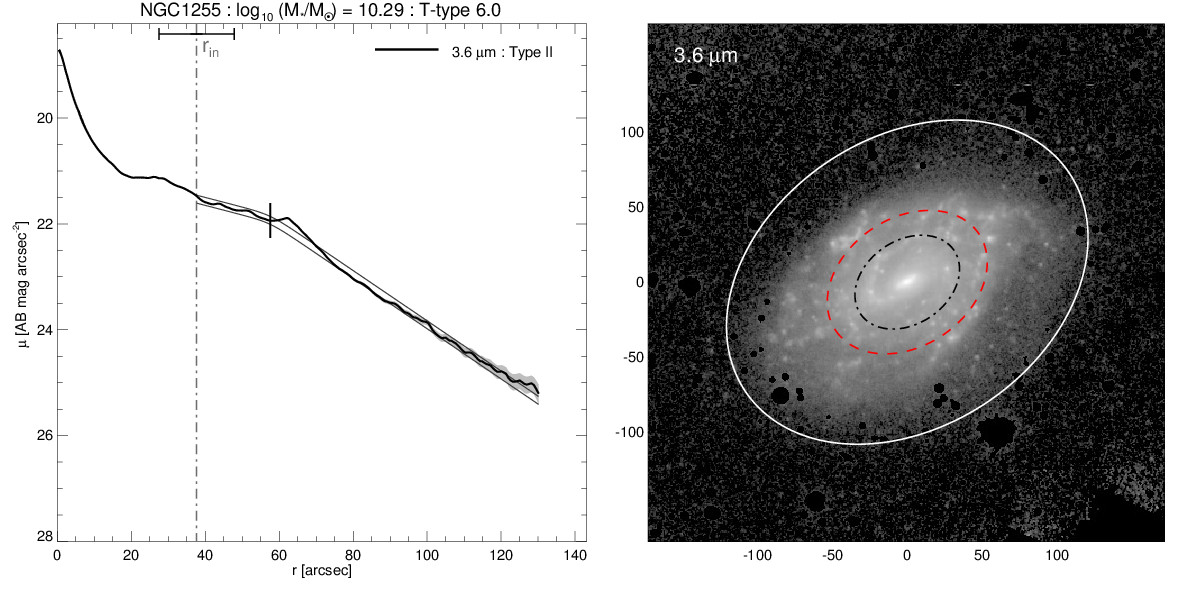 NGC1258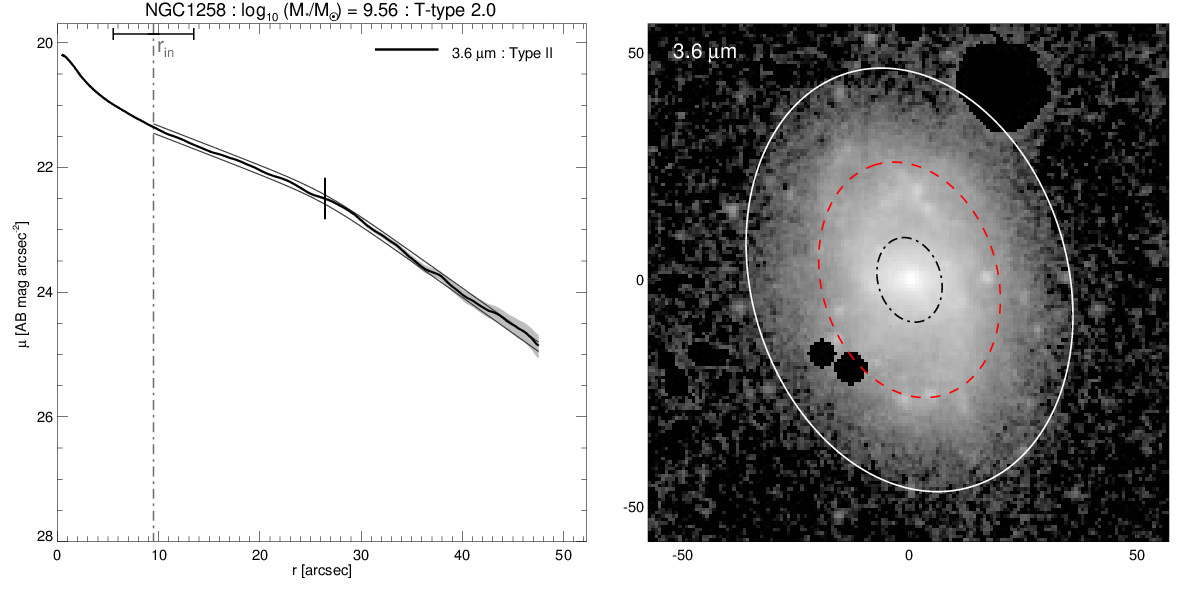 NGC1291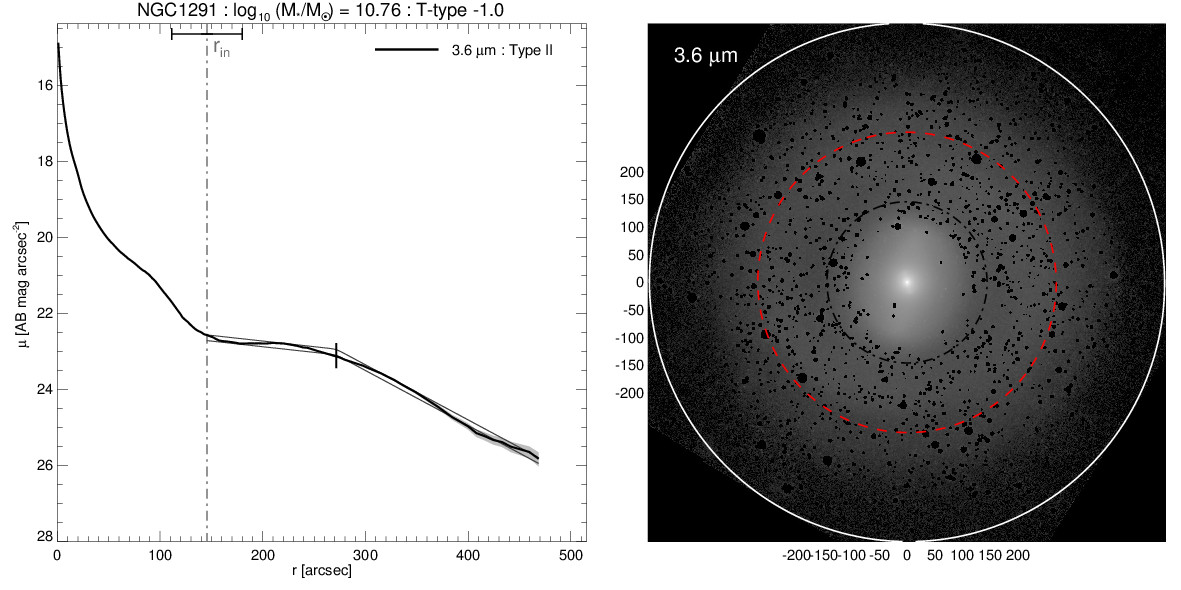 NGC1299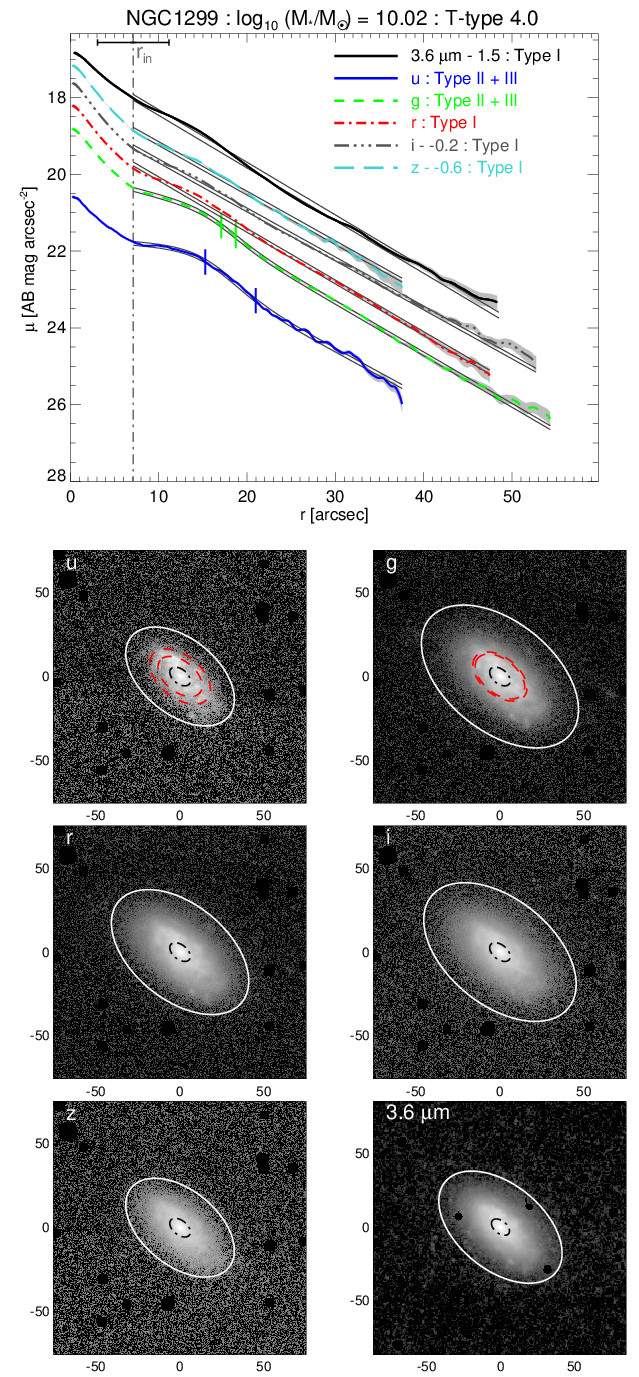 NGC1302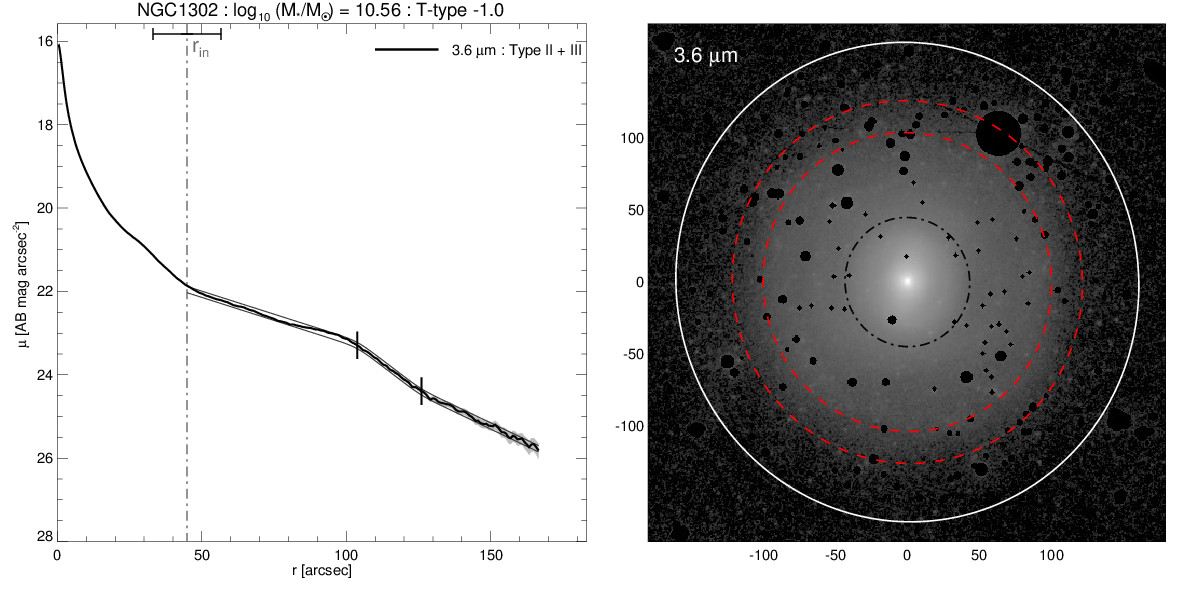 NGC1310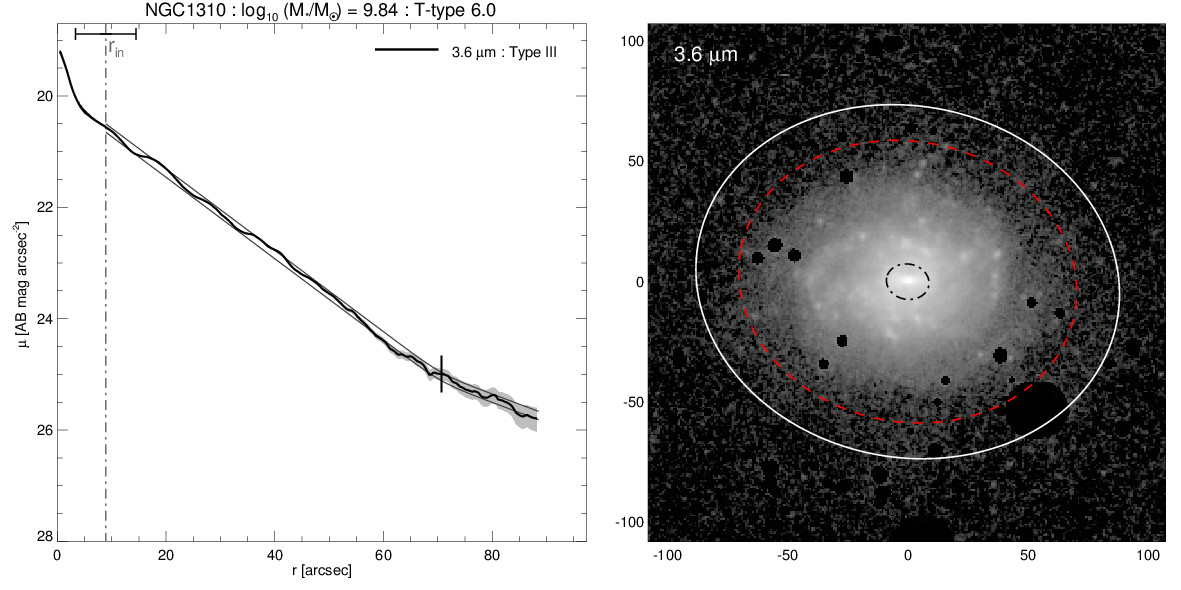 NGC1325A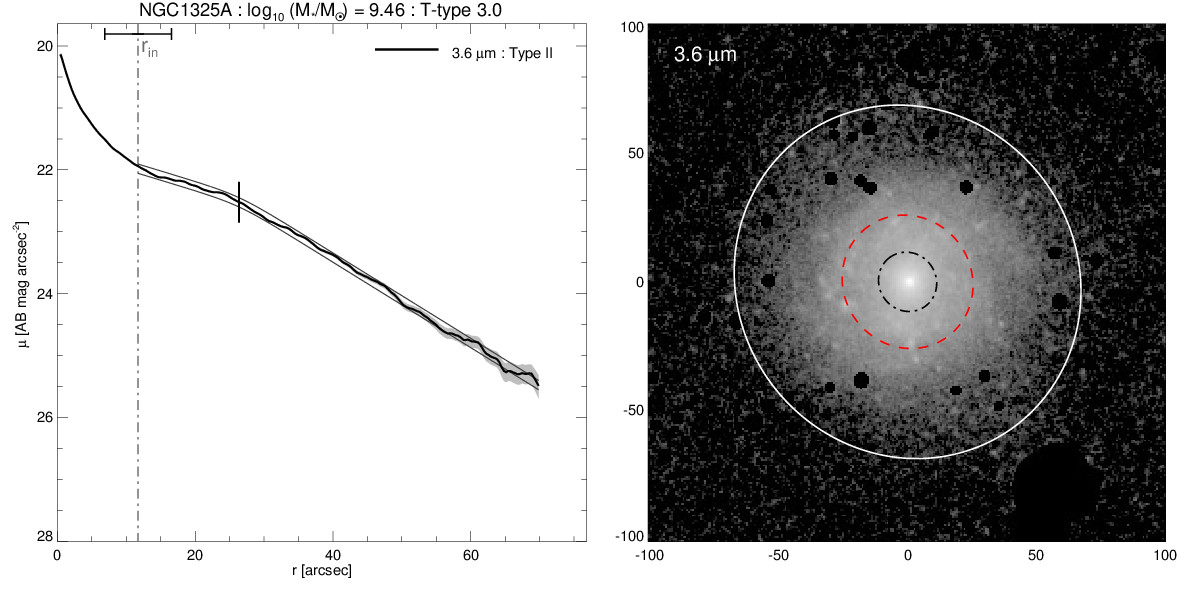 NGC1326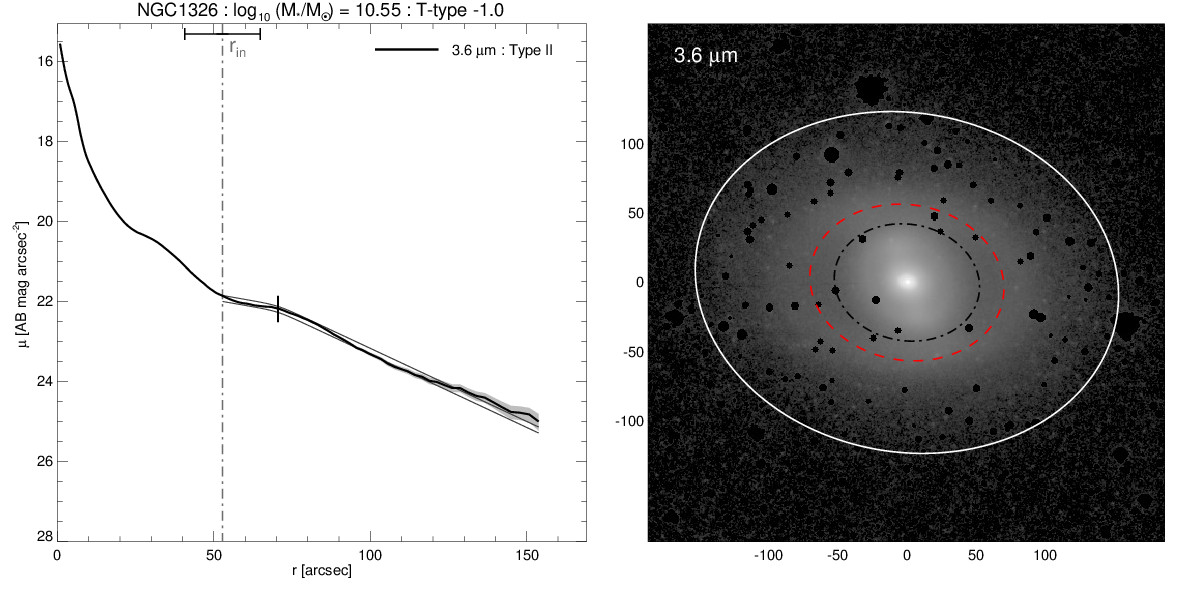 NGC1345
NGC1350
NGC1357
NGC1359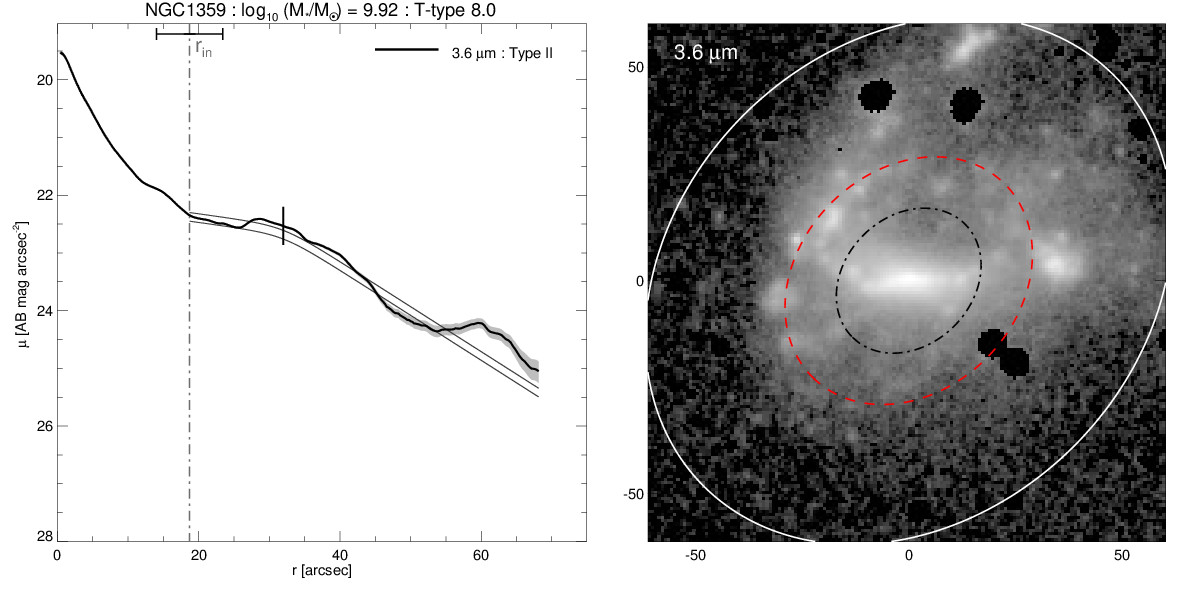 NGC1365
NGC1367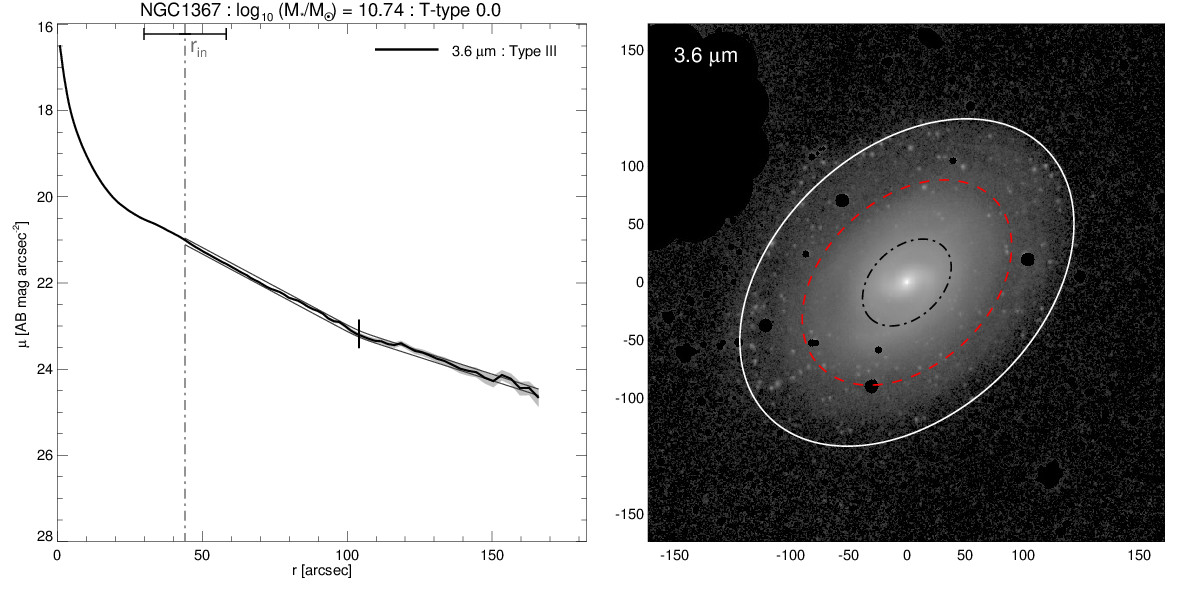 NGC1371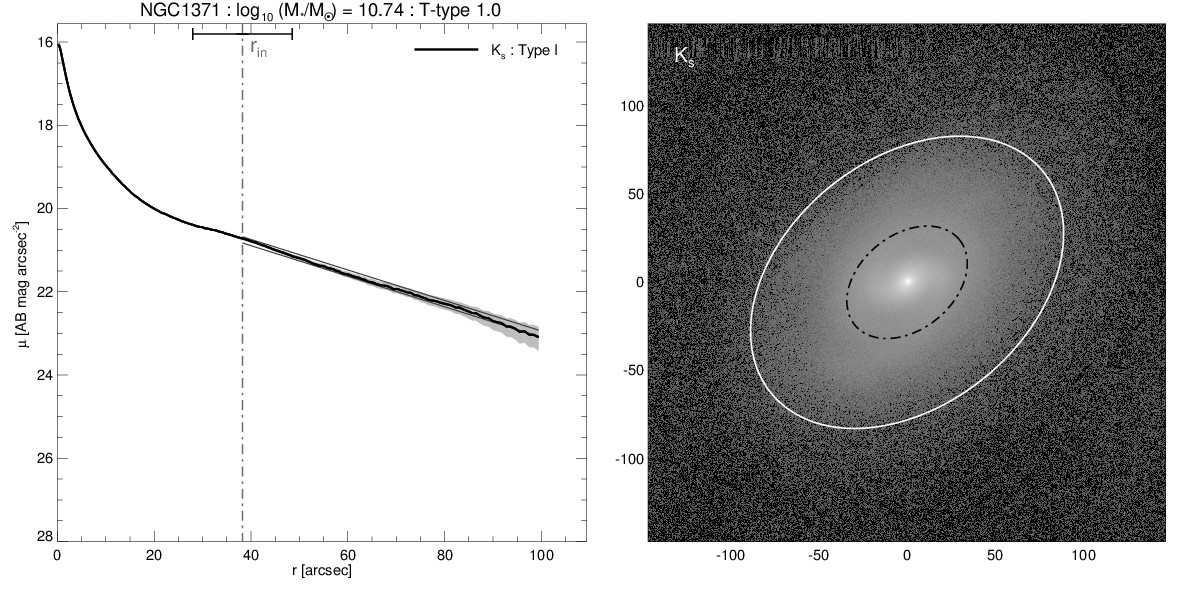 NGC1385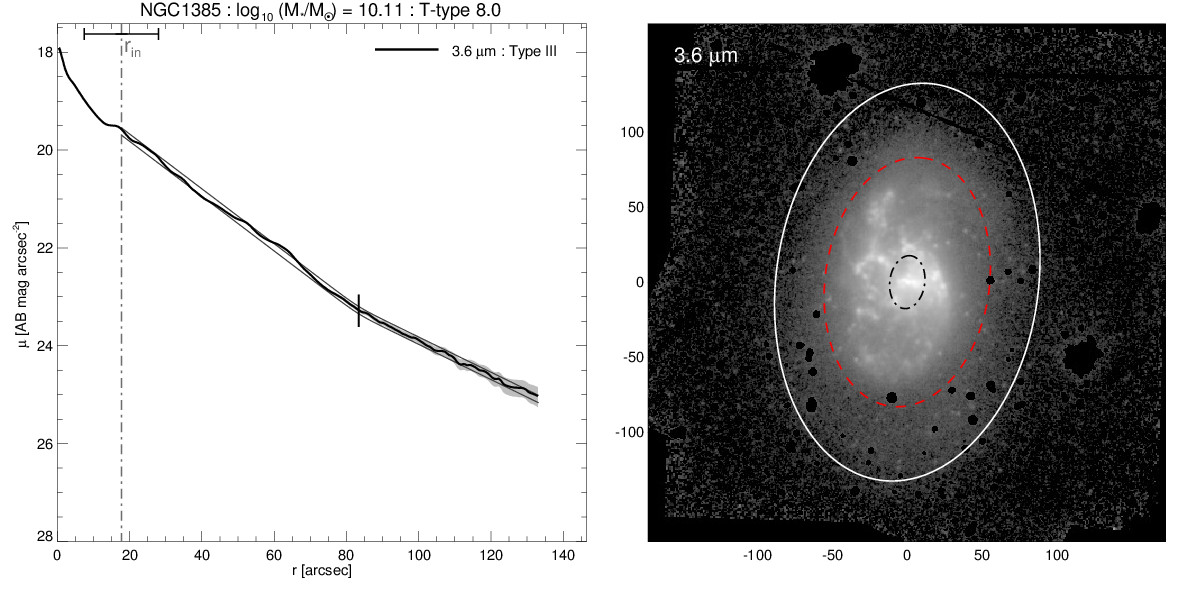 NGC1398
NGC1411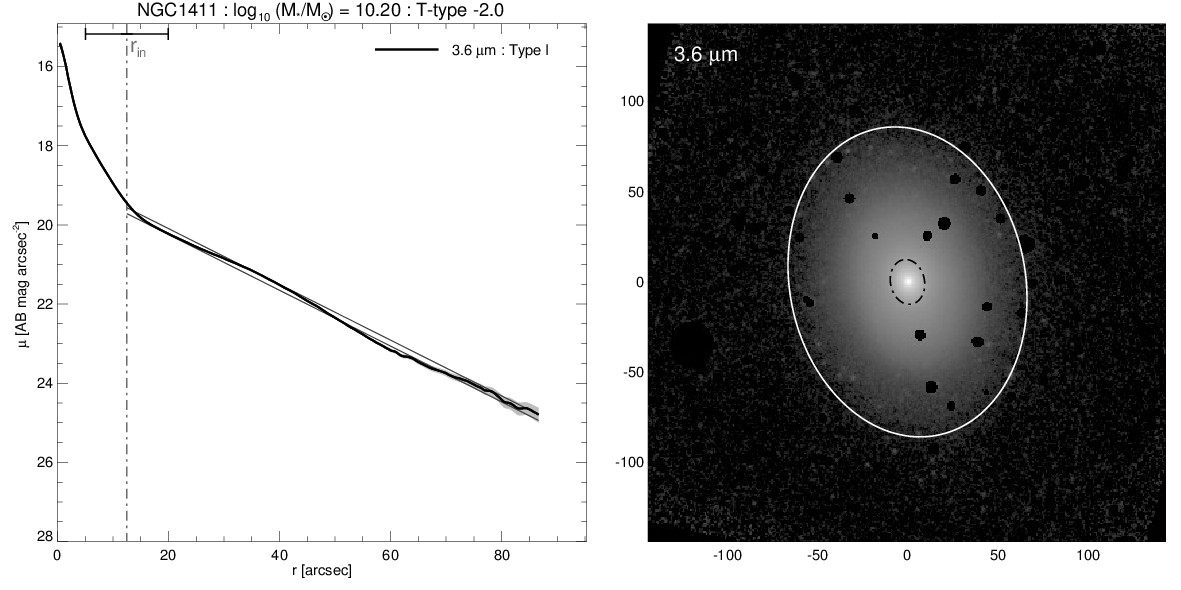 NGC1436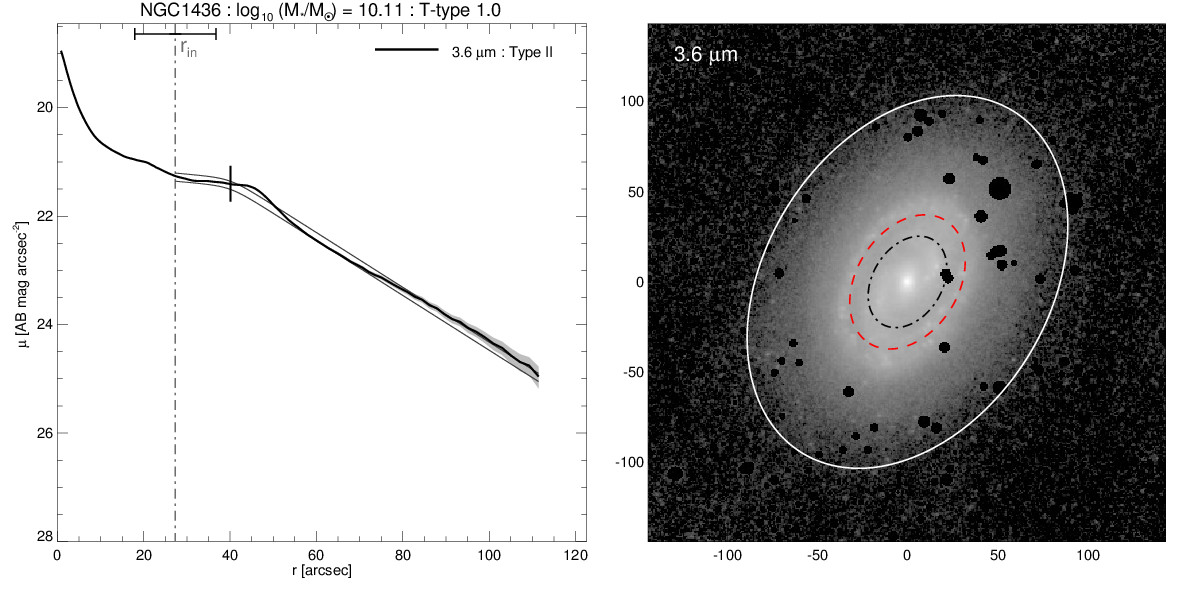 NGC1440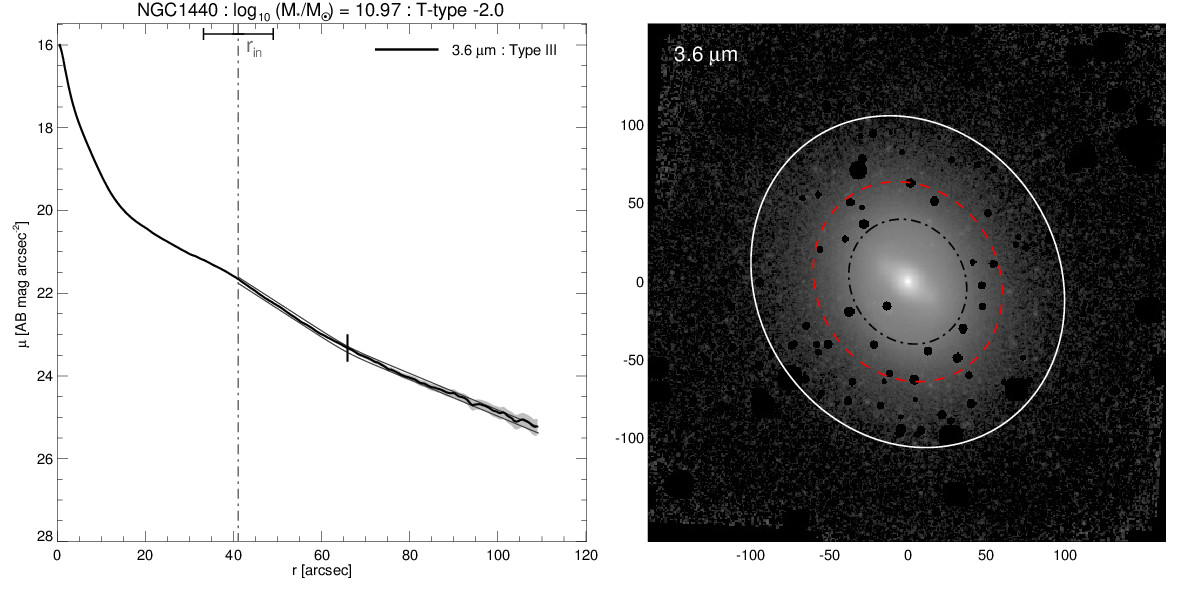 NGC1452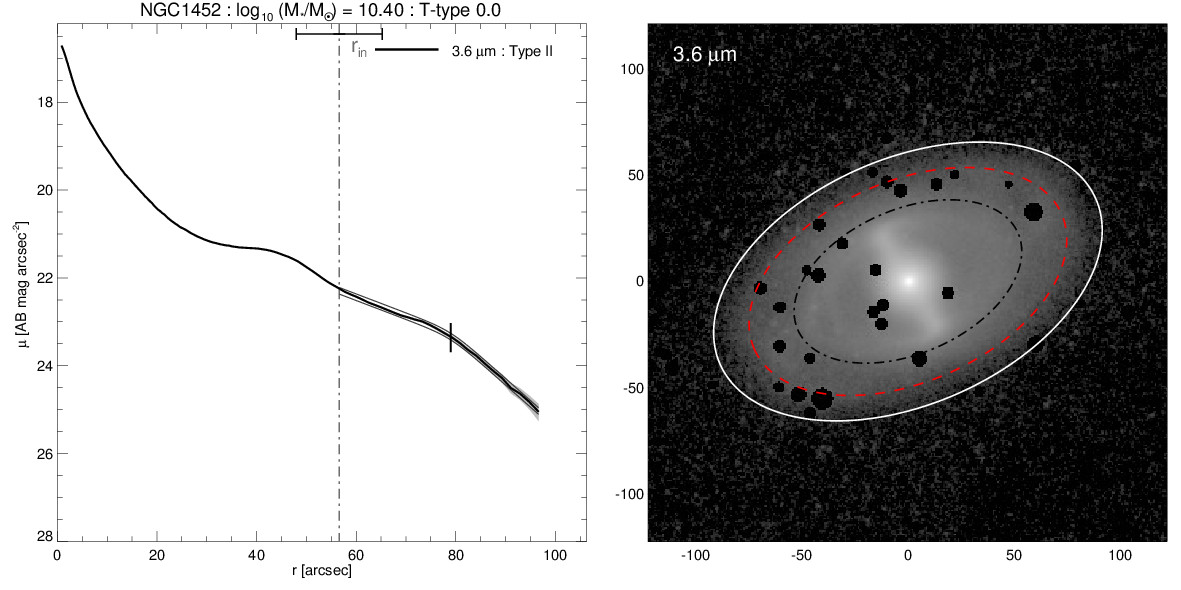 NGC1483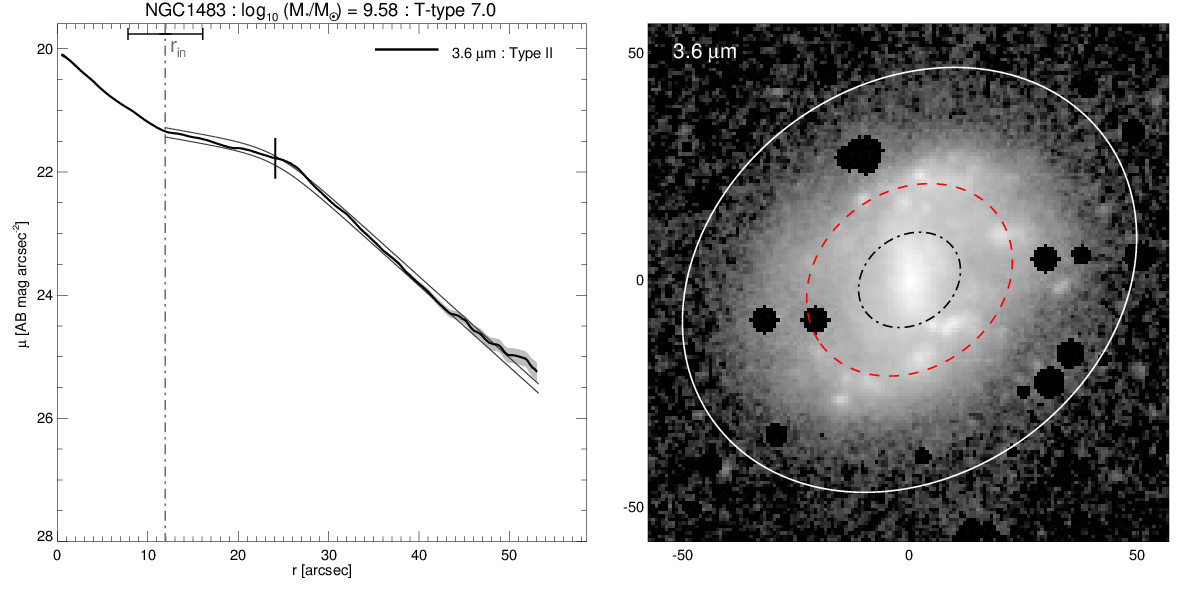 NGC1493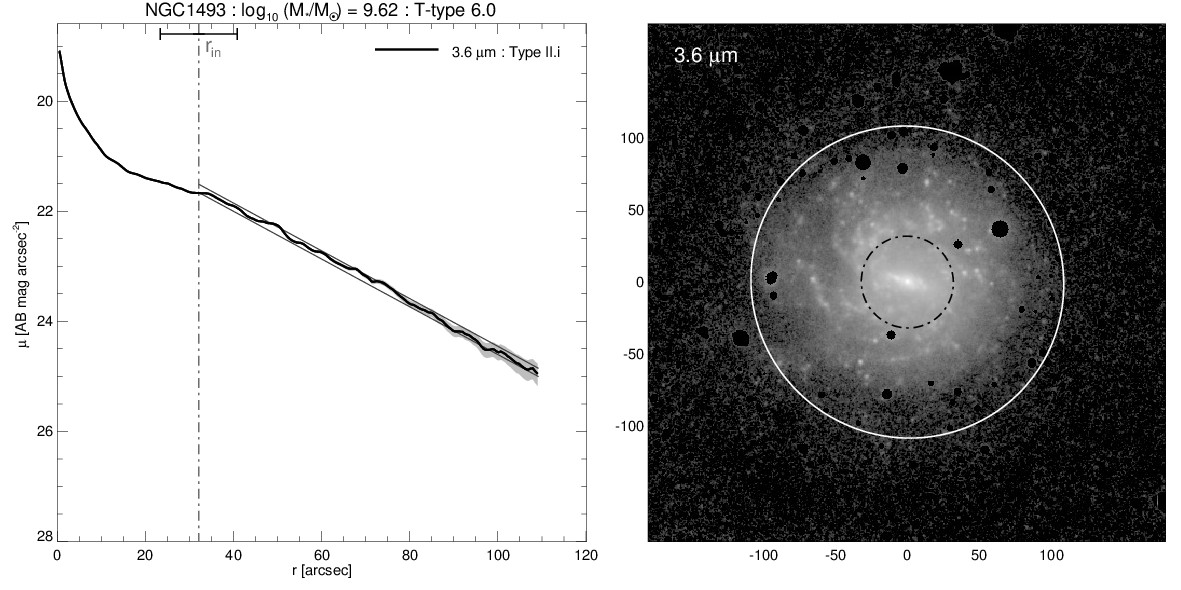 NGC1494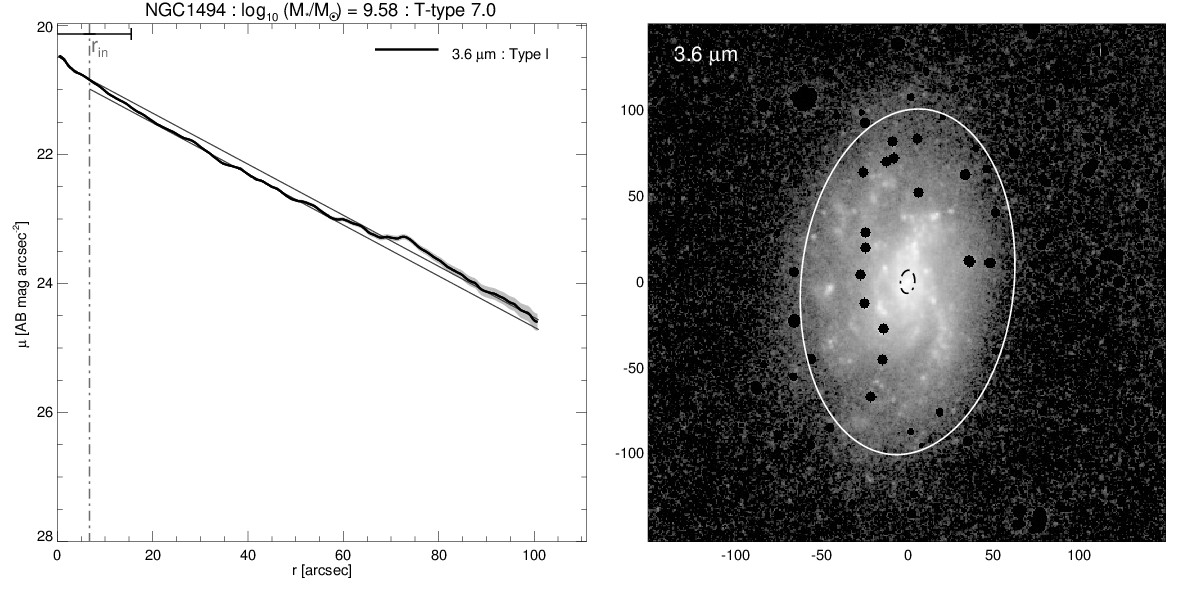 NGC1512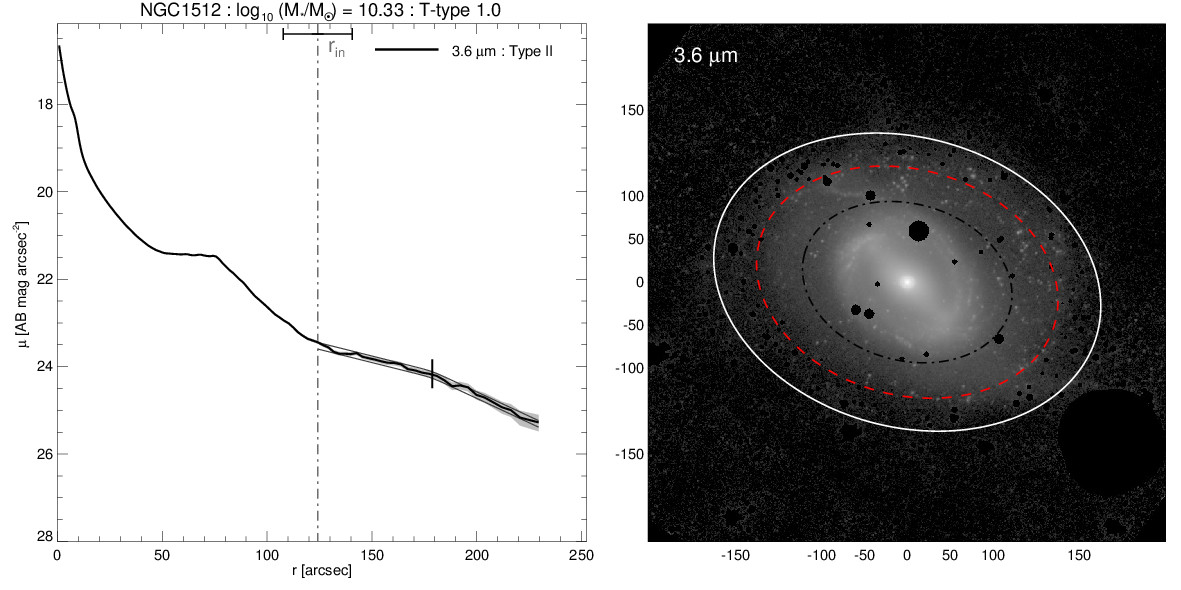 NGC1533
NGC1543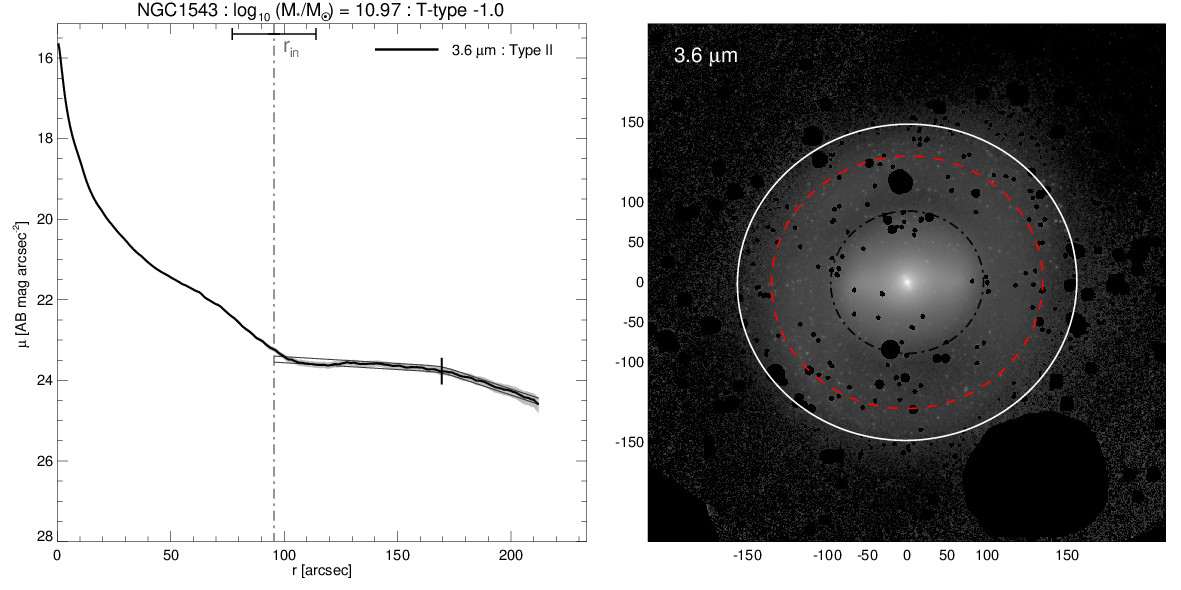 NGC1553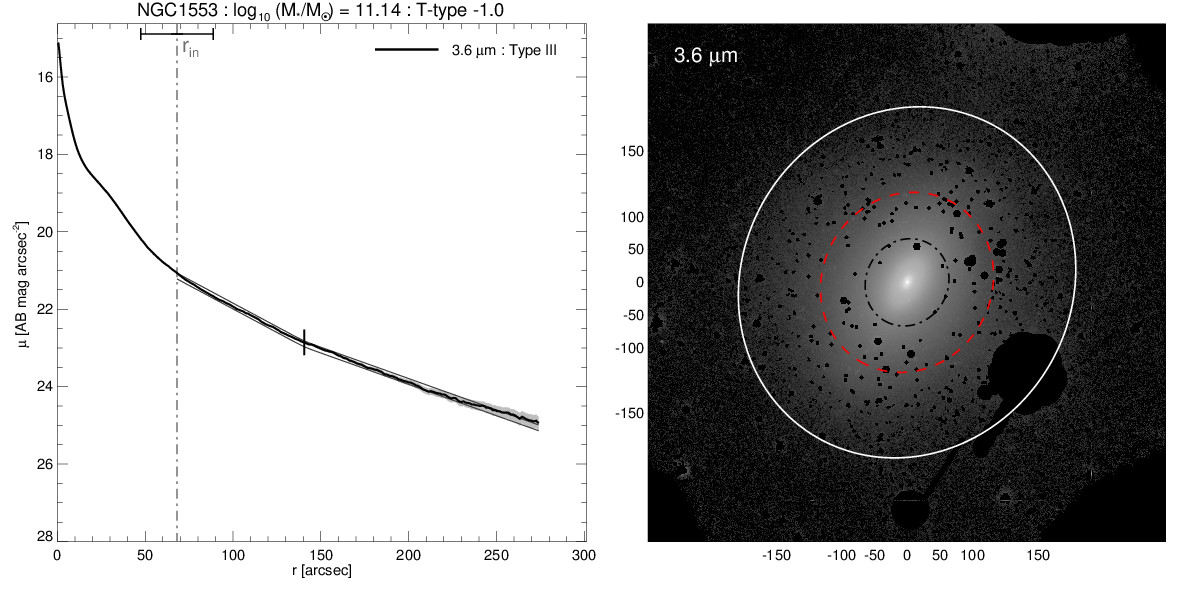 NGC1566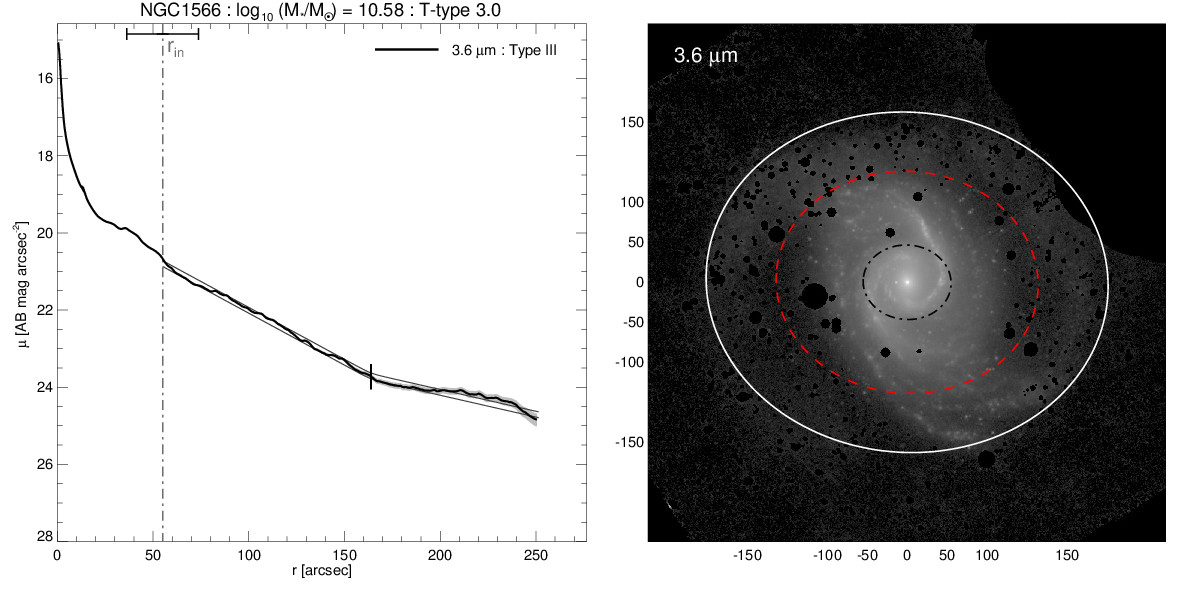 NGC1637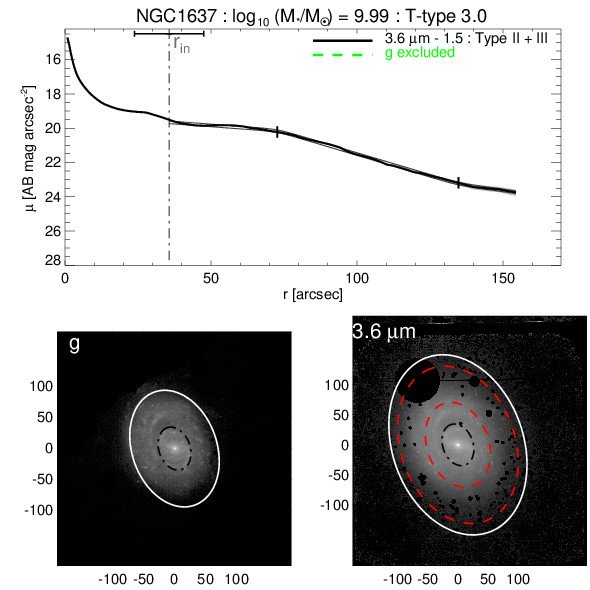 NGC1640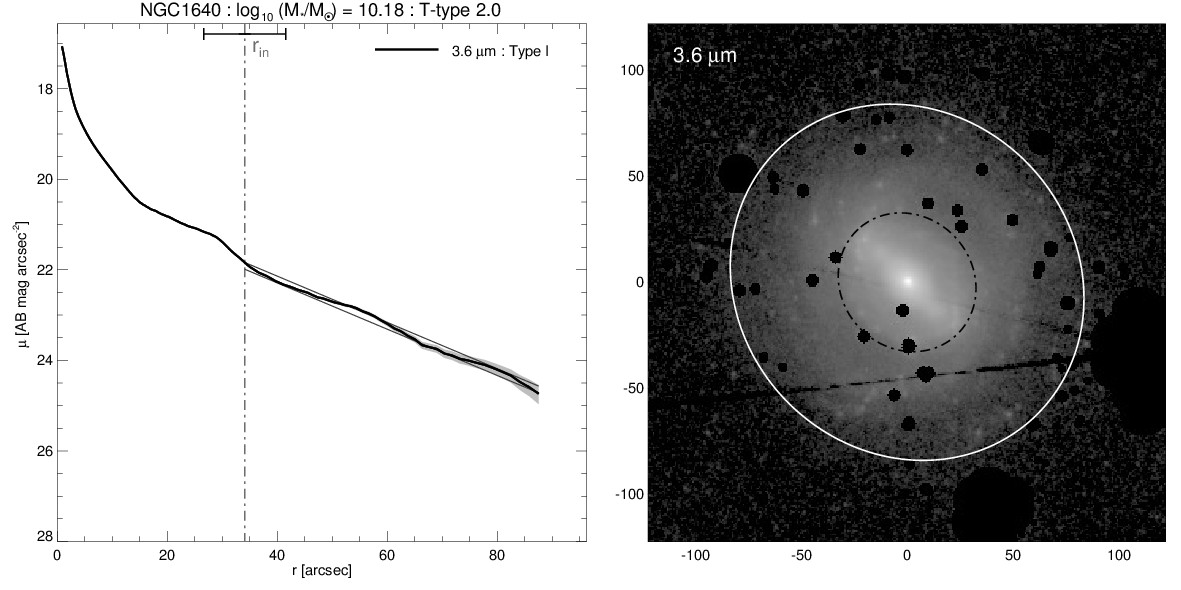 NGC1672
NGC1688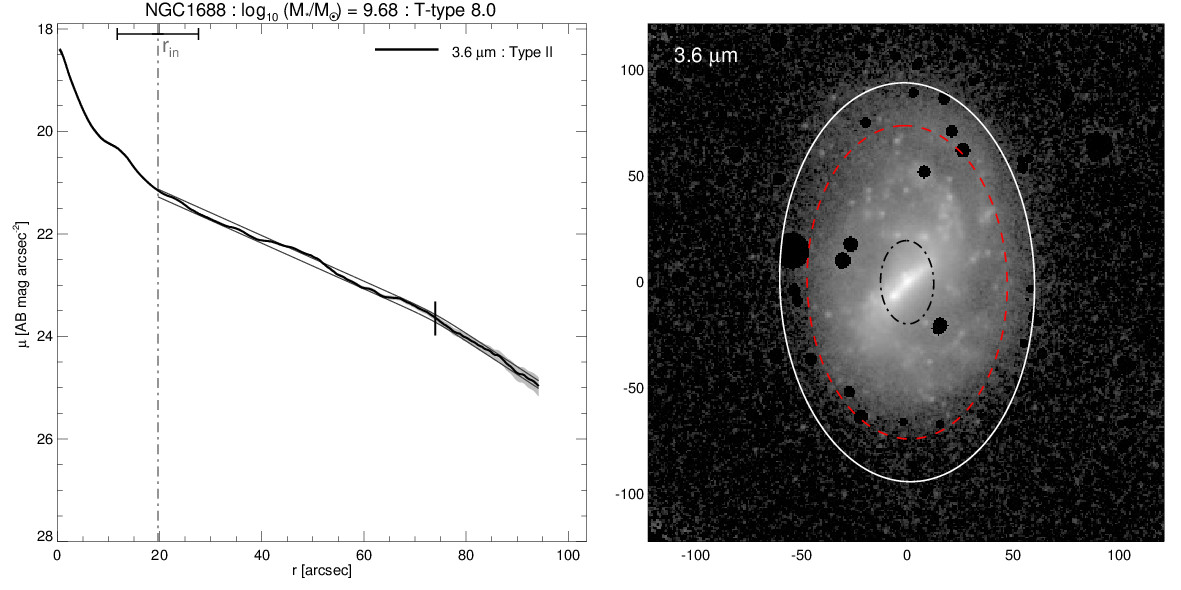 NGC1703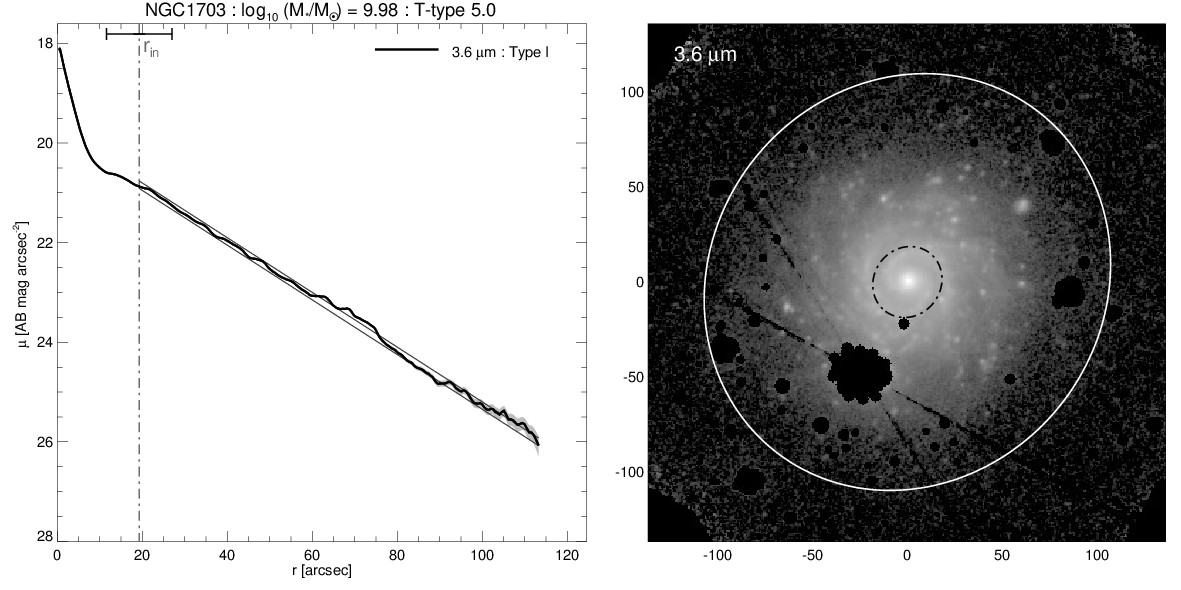 NGC1792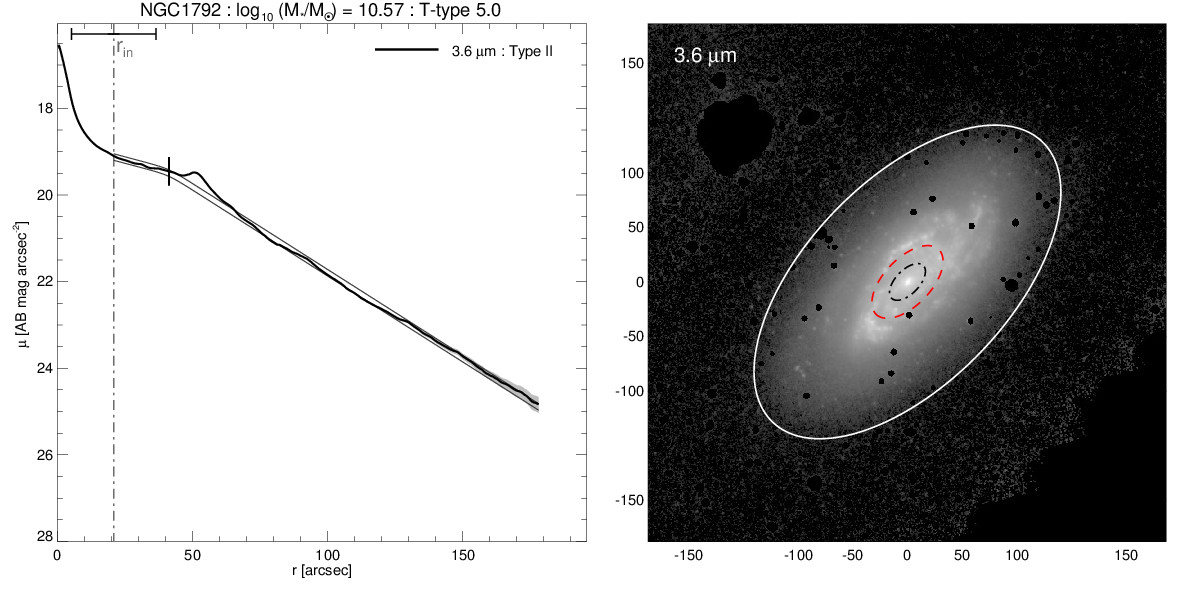 NGC1879
NGC2196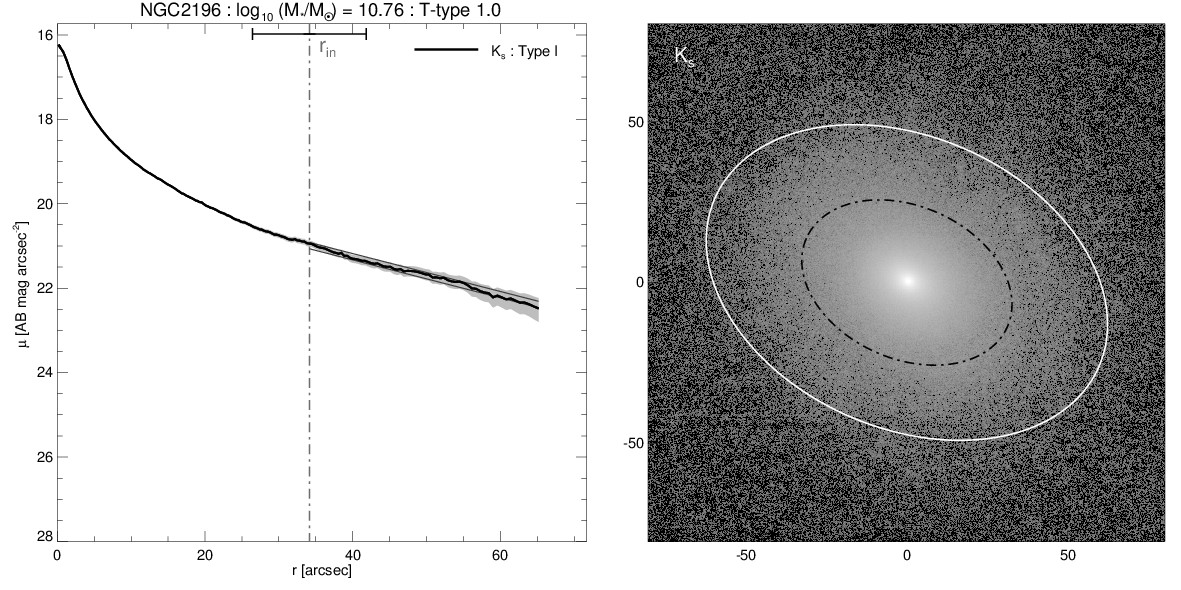 NGC2300
NGC2460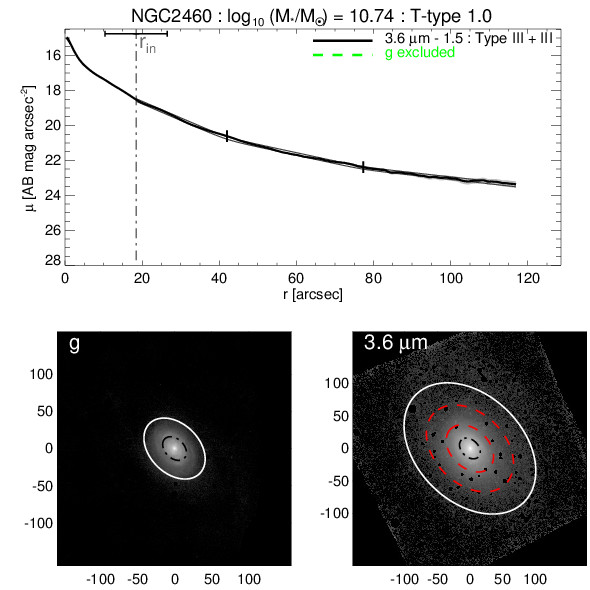 NGC2523
NGC2541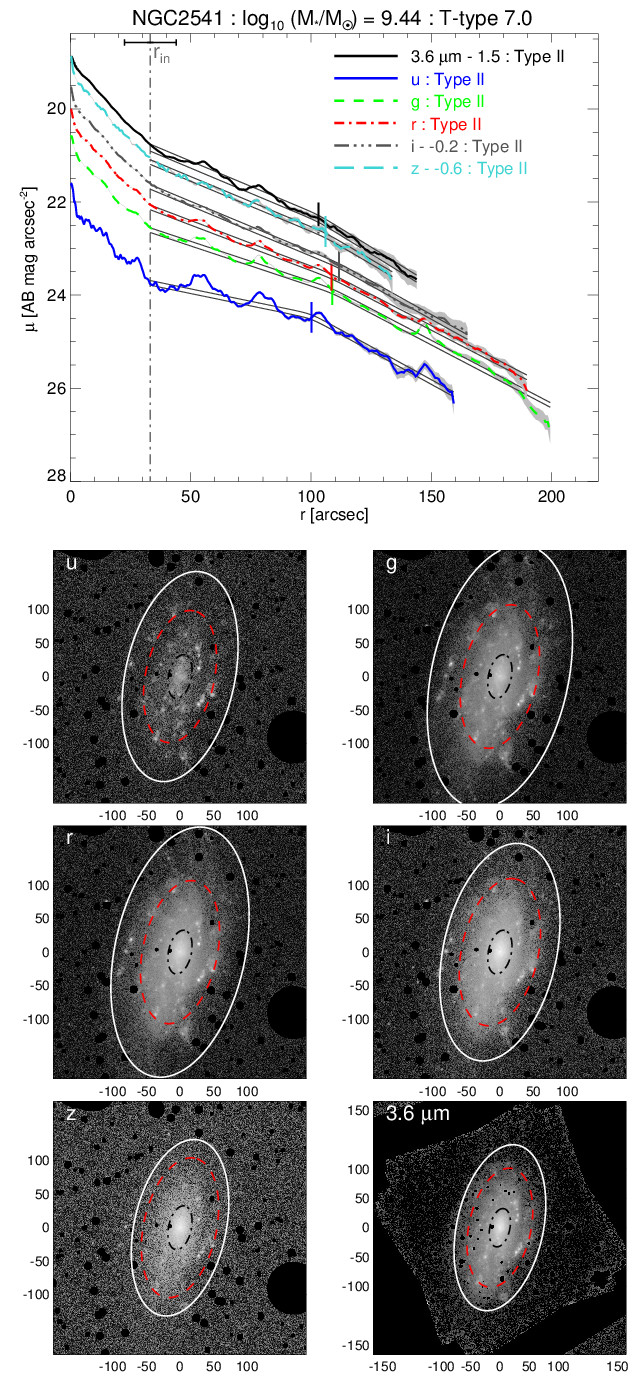 NGC2543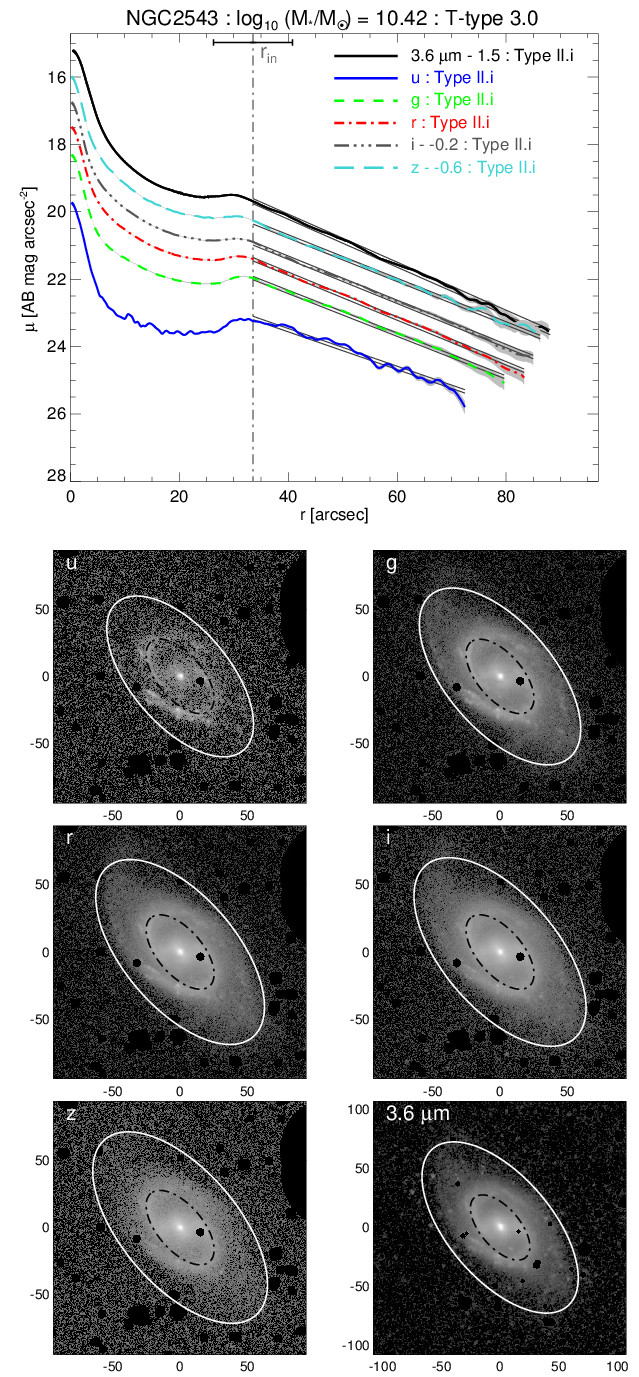 NGC2551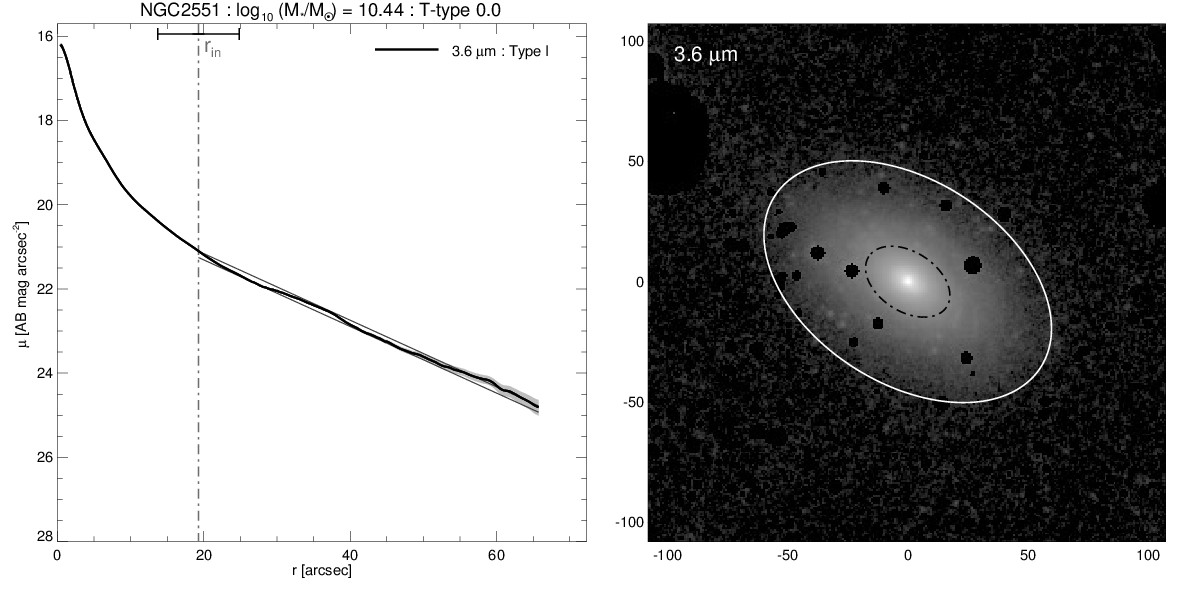 NGC2552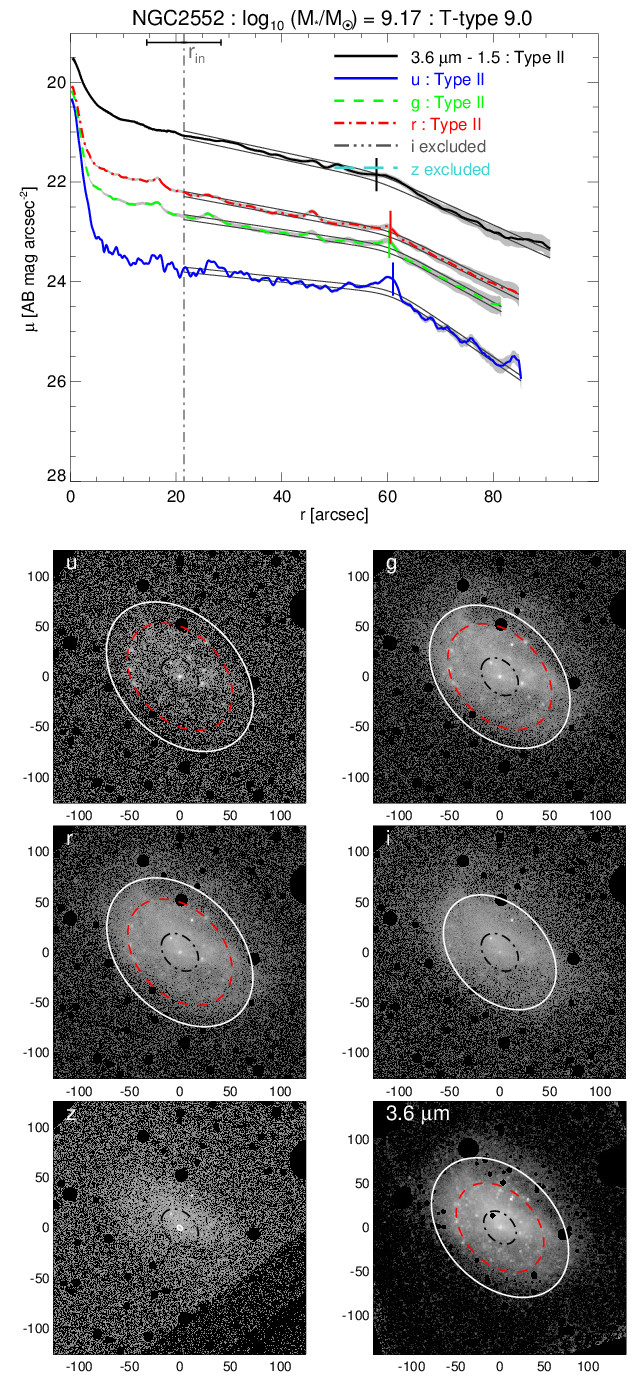 NGC2604
NGC2608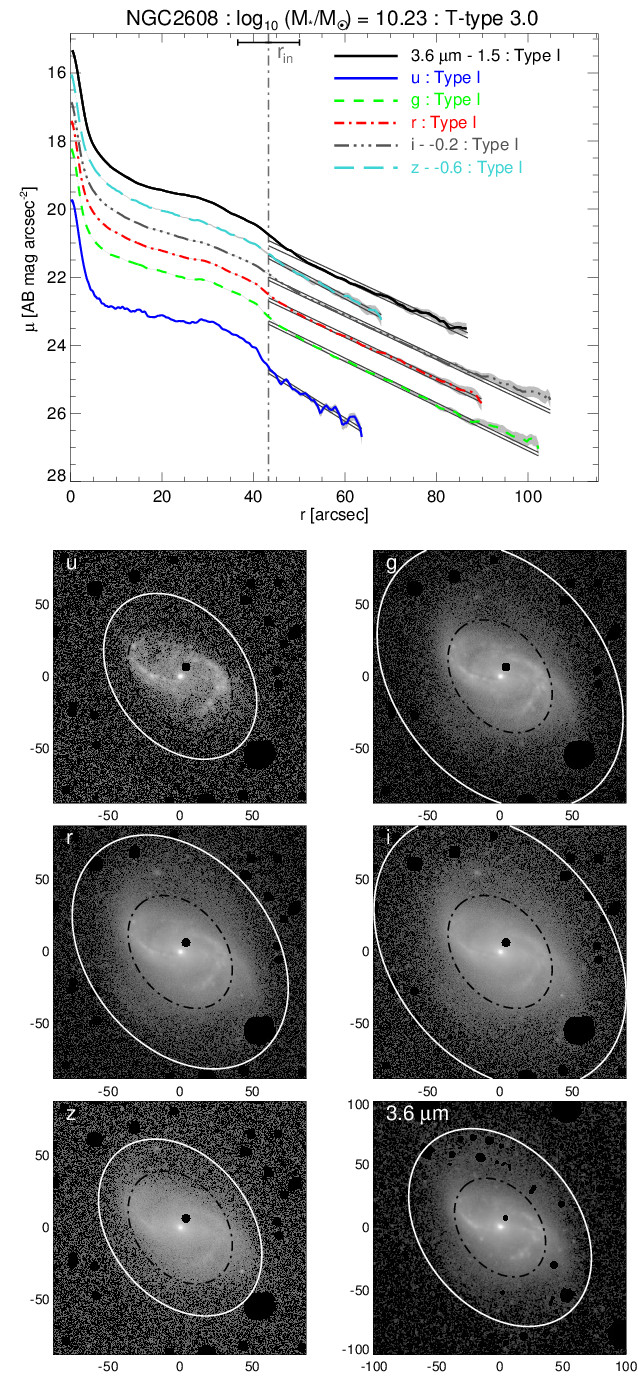 NGC2633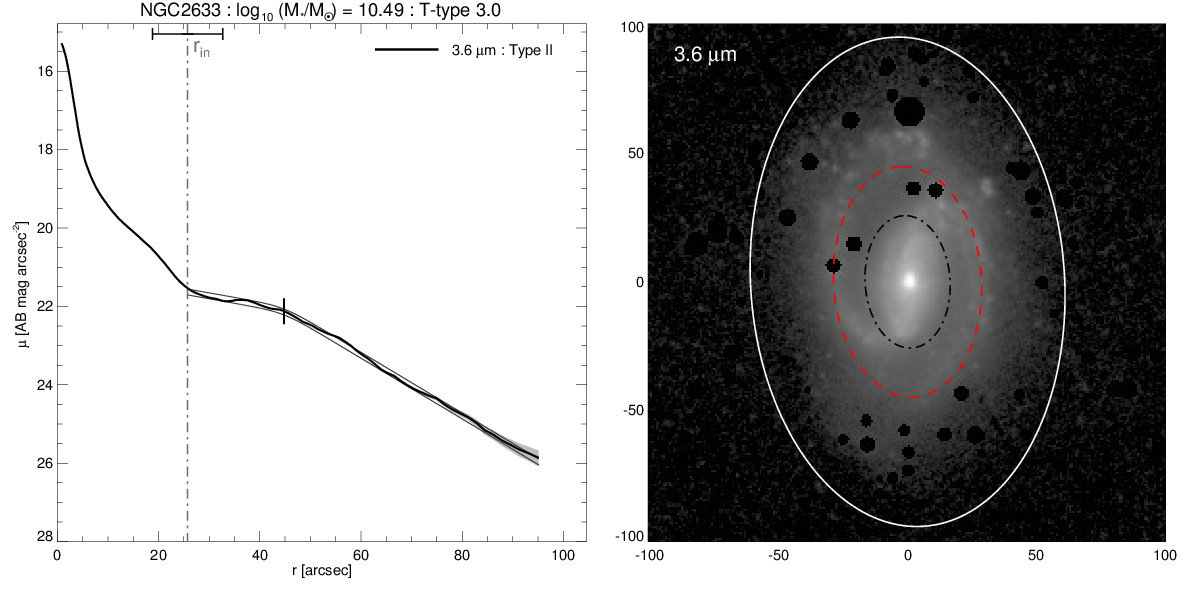 NGC2655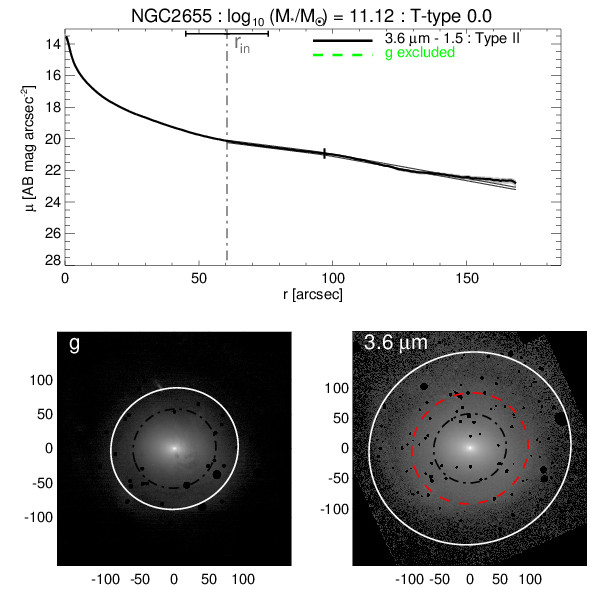 NGC2681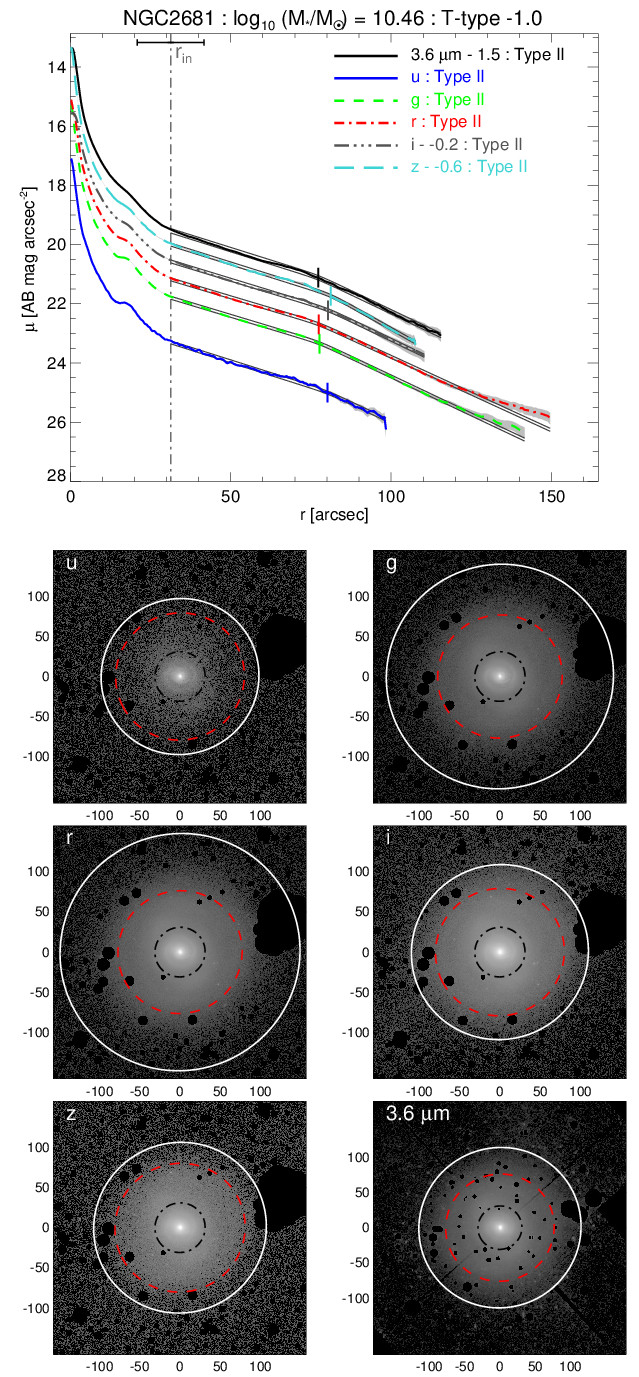 NGC2701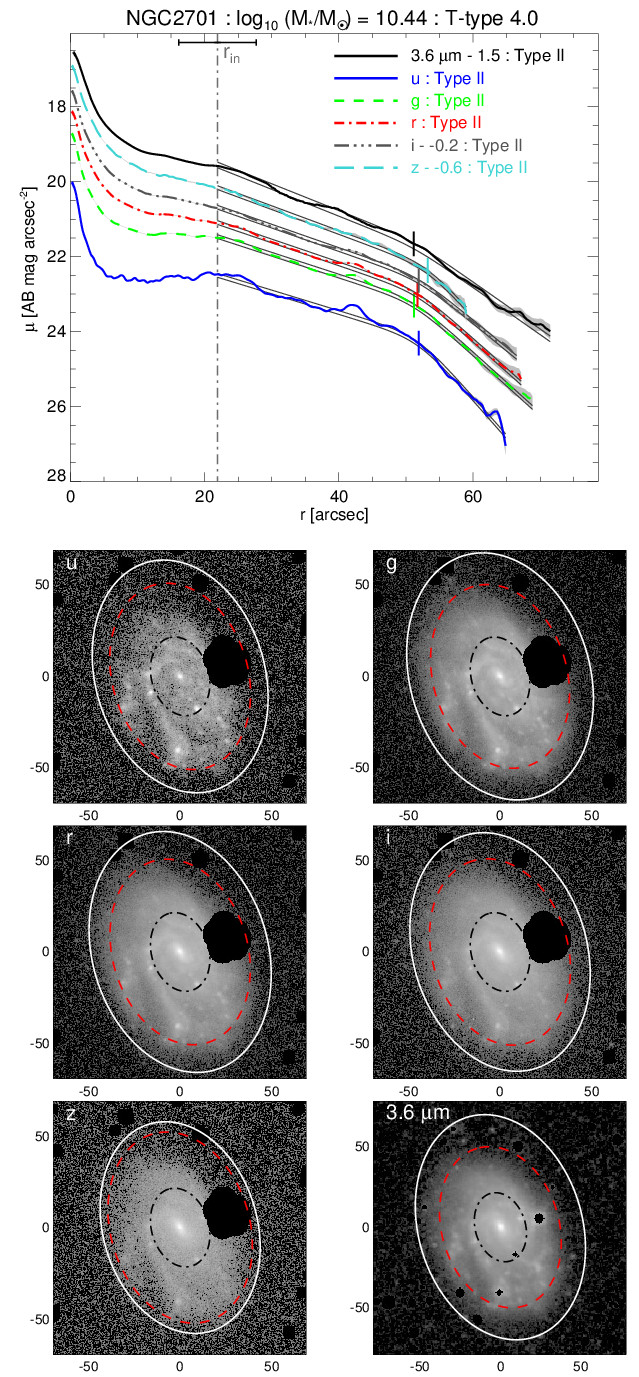 NGC2742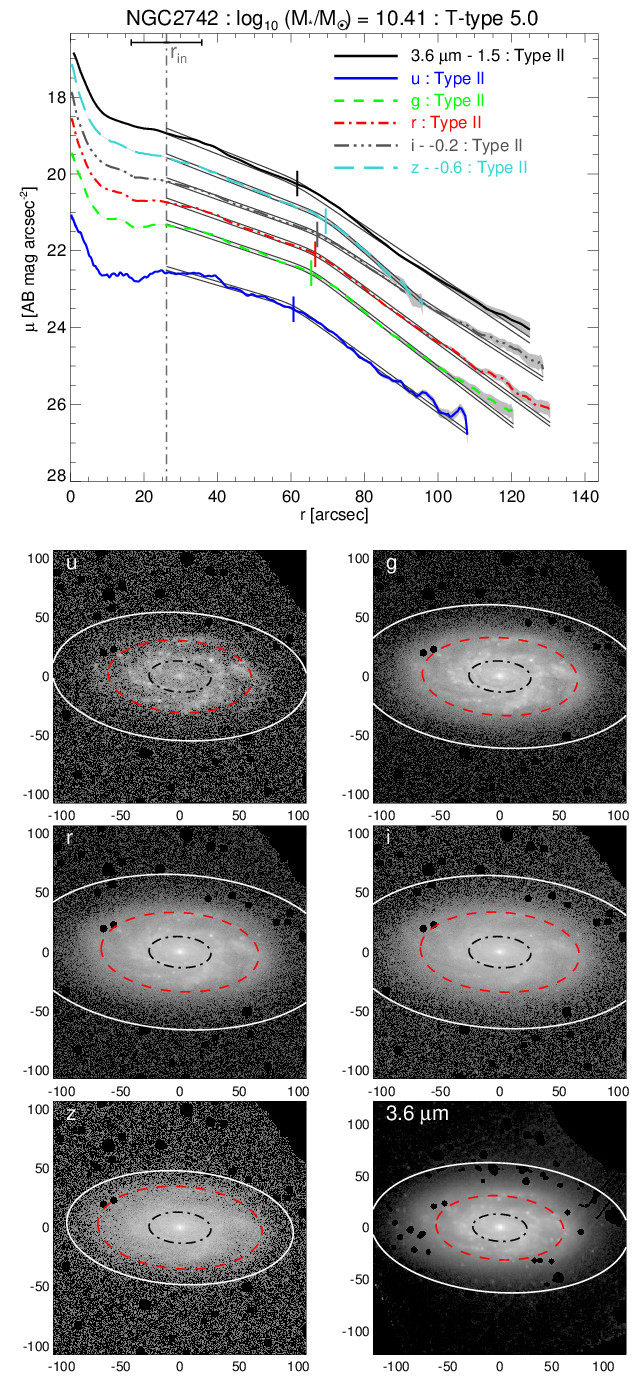 NGC2743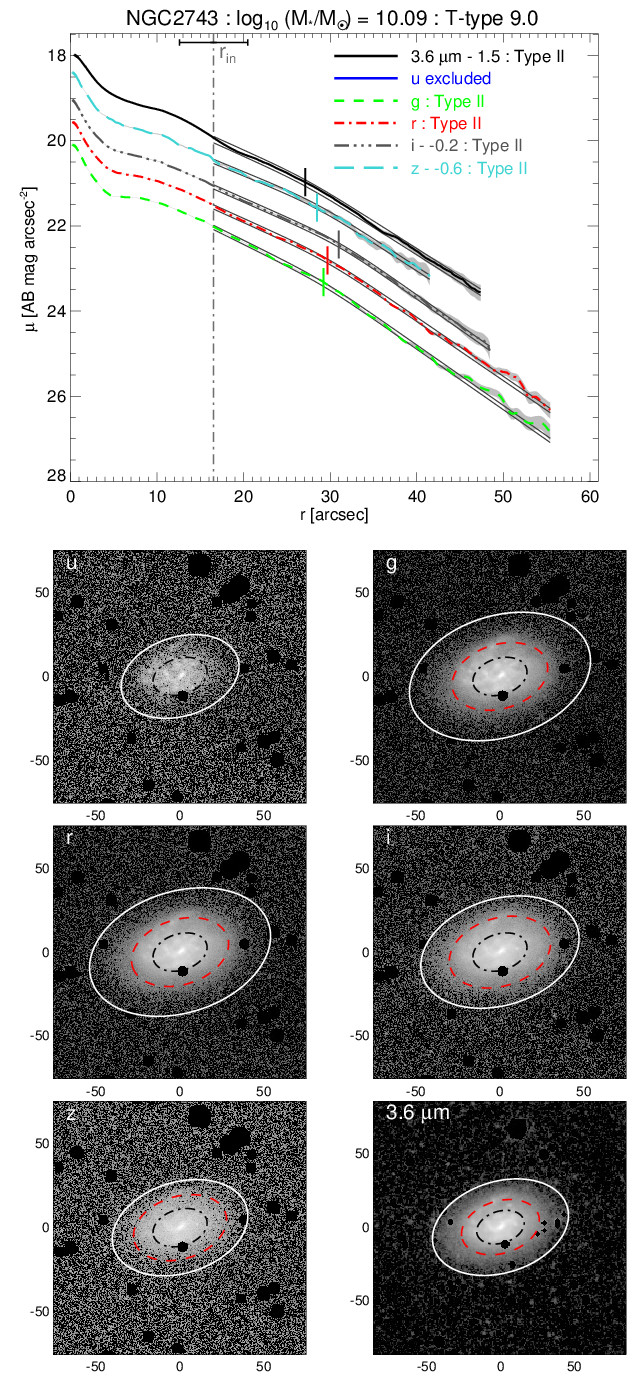 NGC2750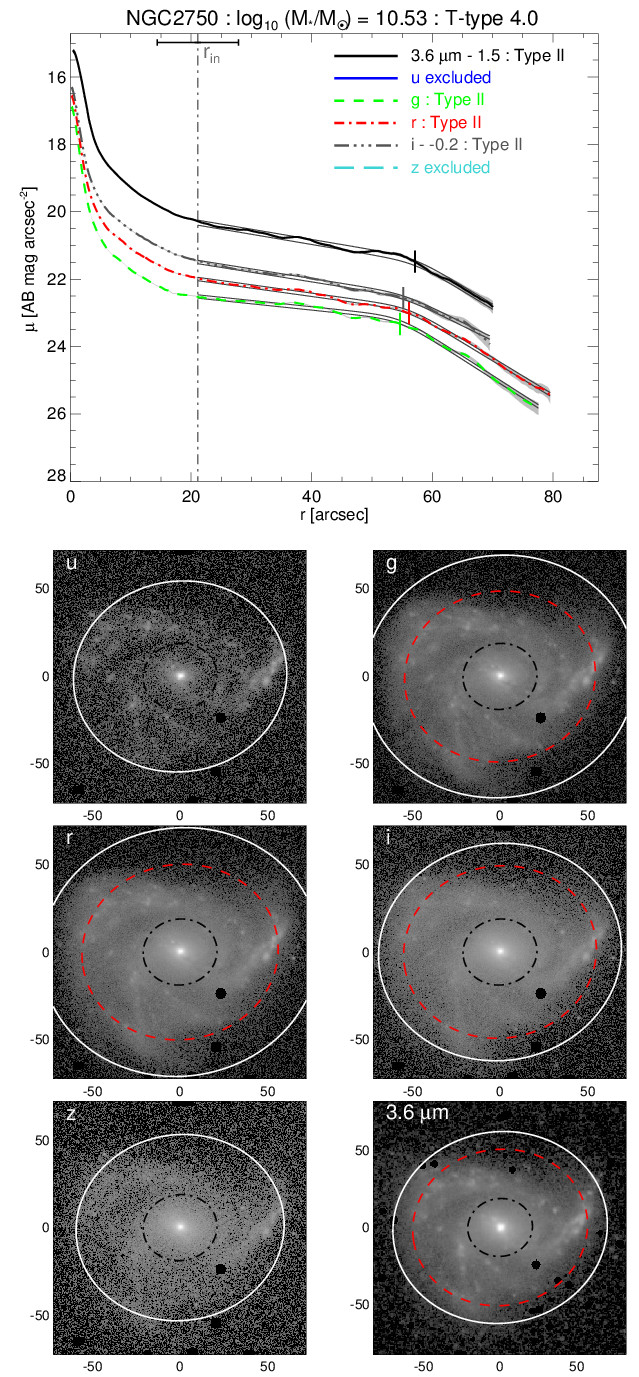 NGC2775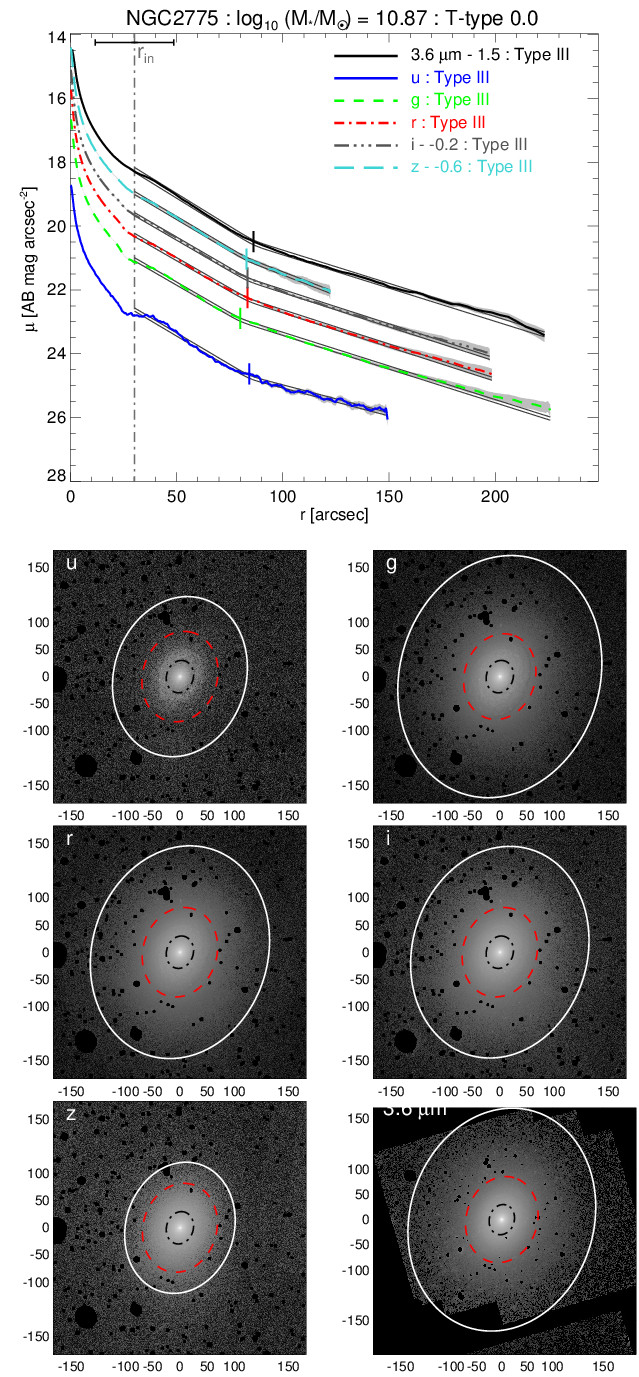 NGC2776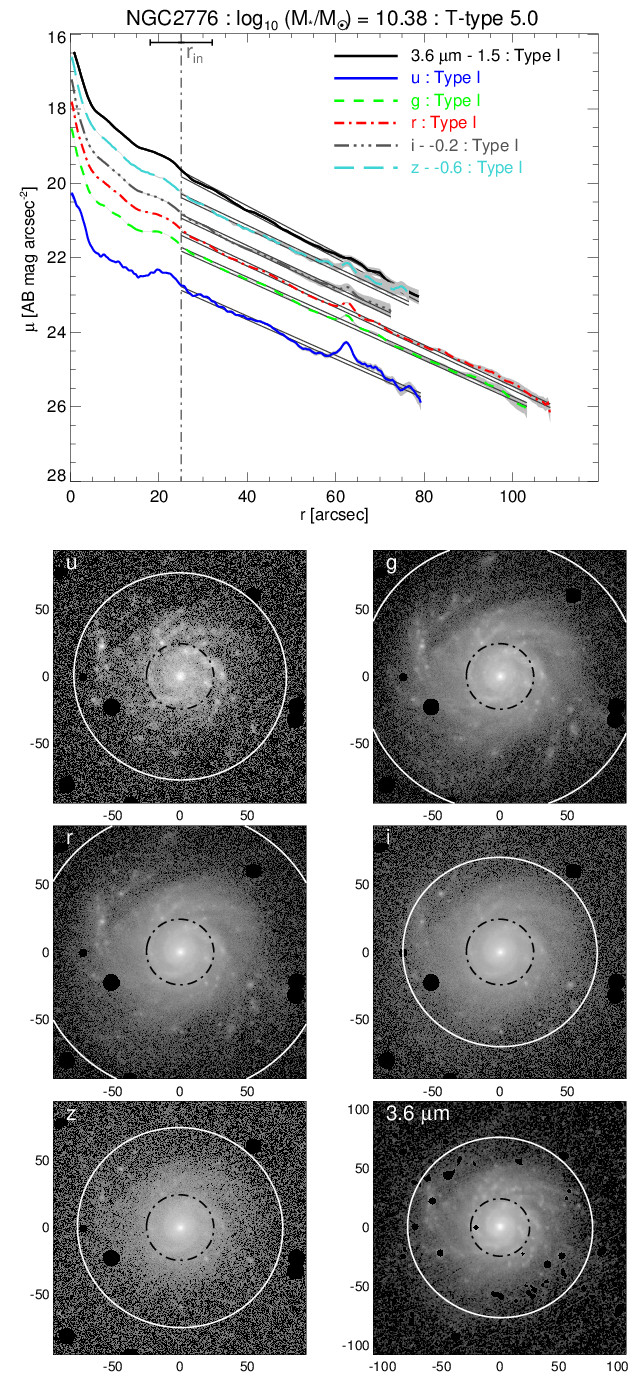 NGC2780
NGC2782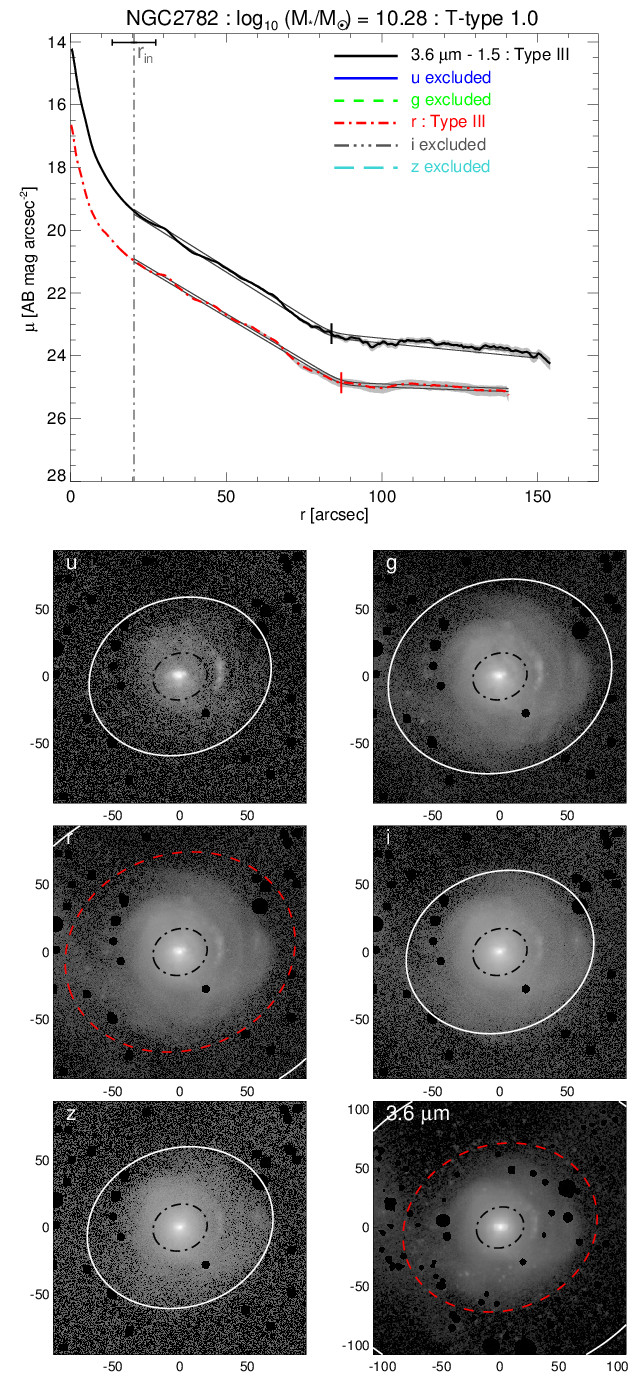 NGC2787
NGC2805
NGC2844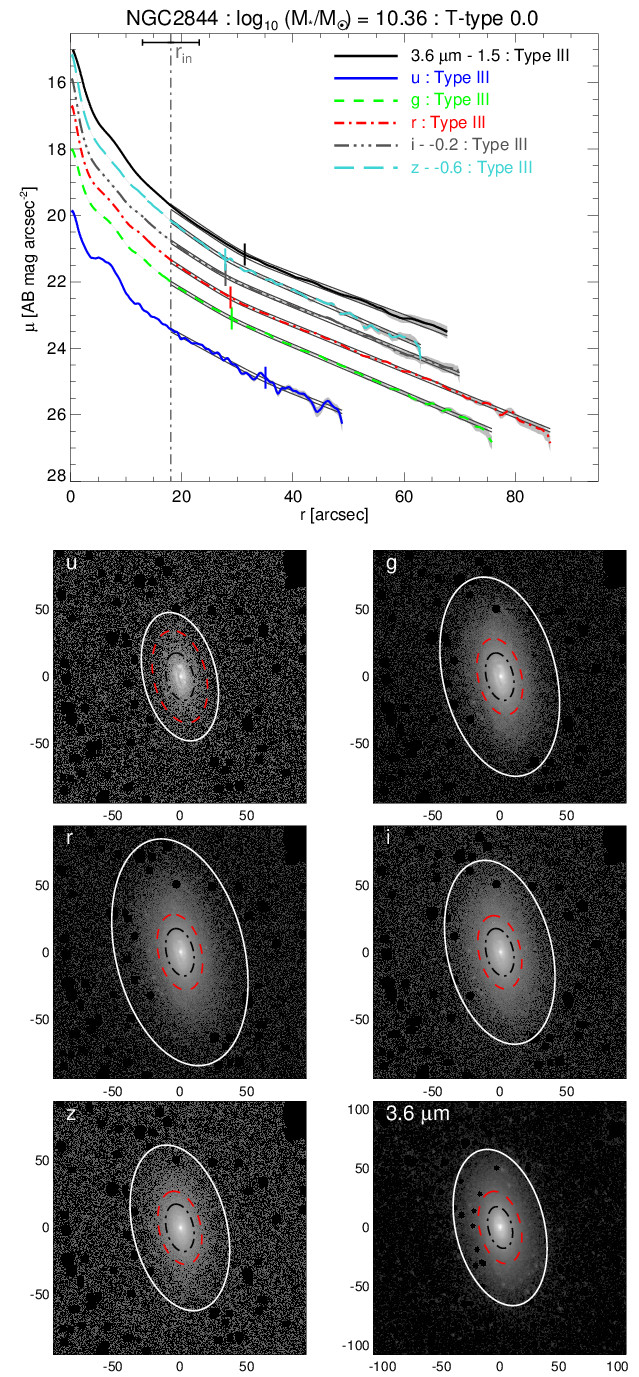 NGC2854
NGC2855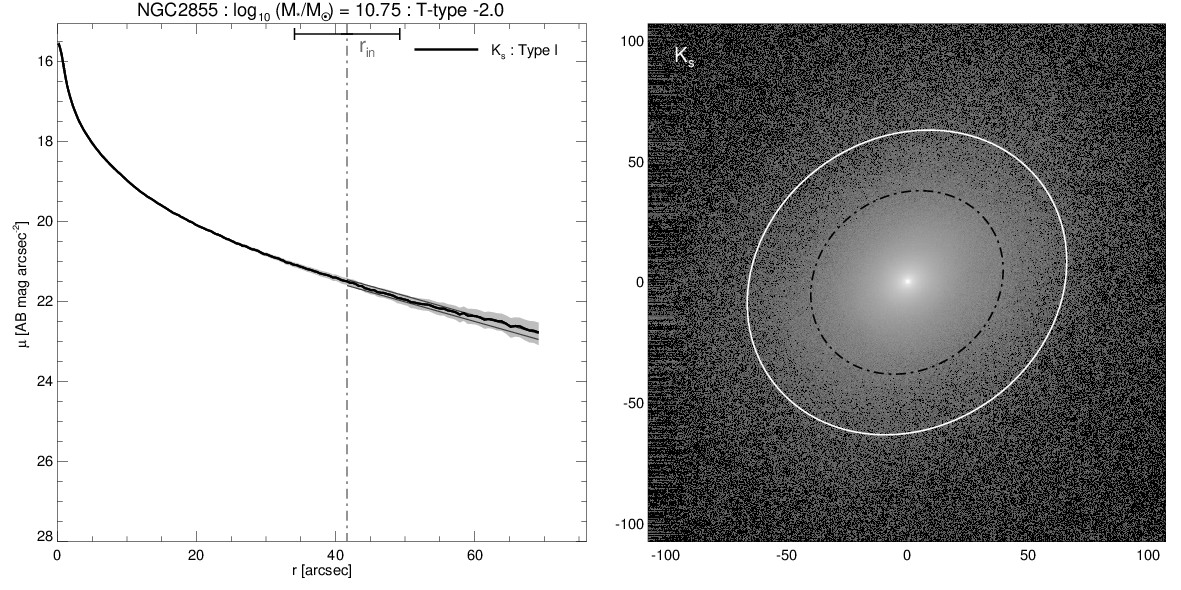 NGC2859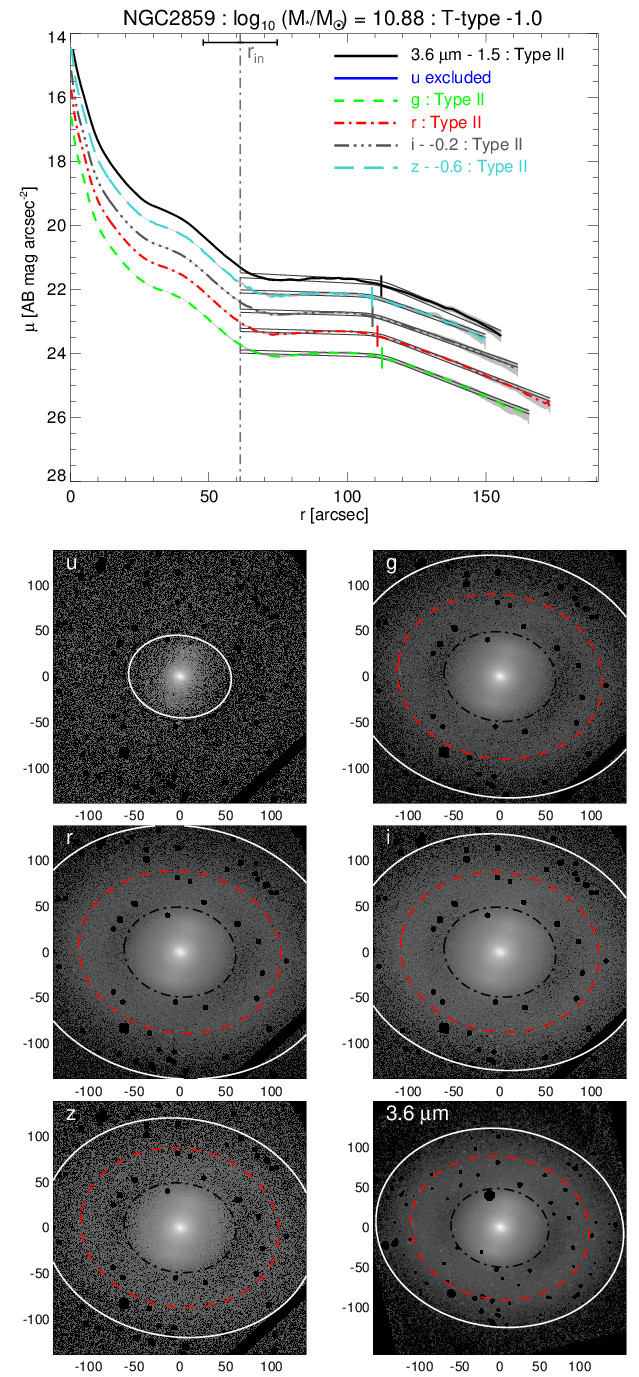 NGC2893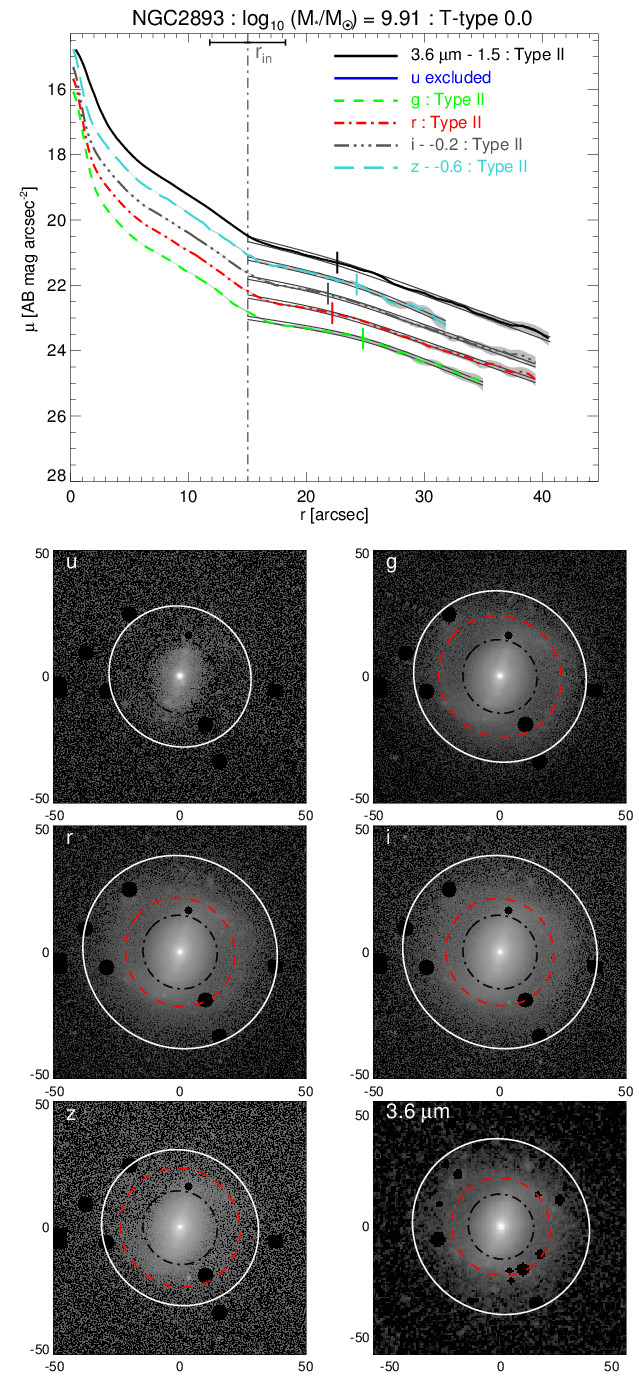 NGC2902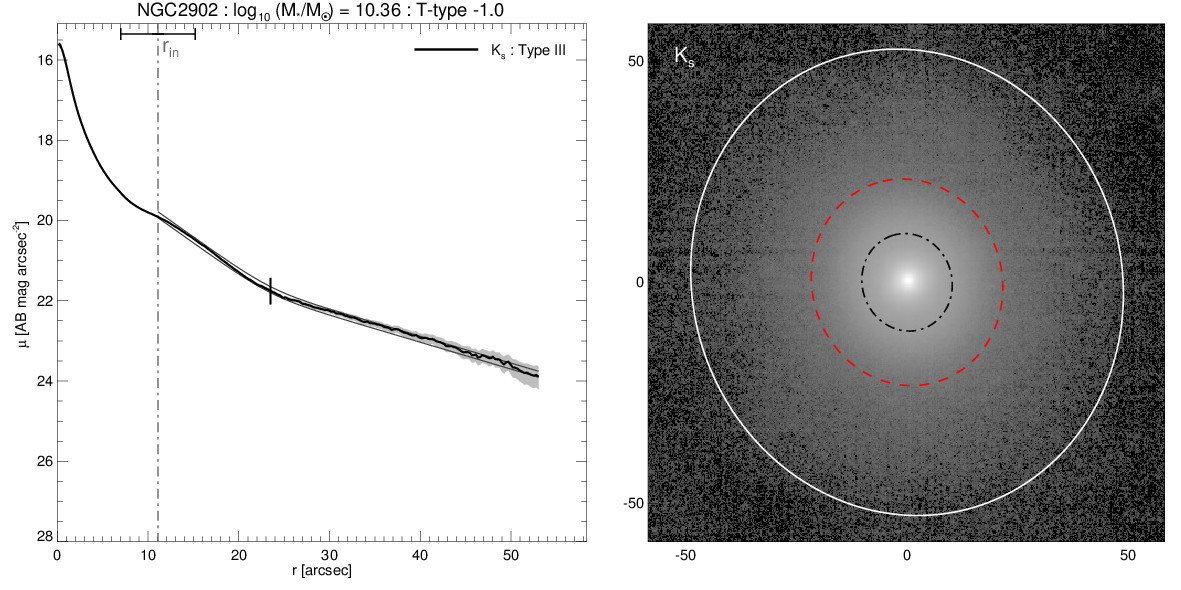 NGC2906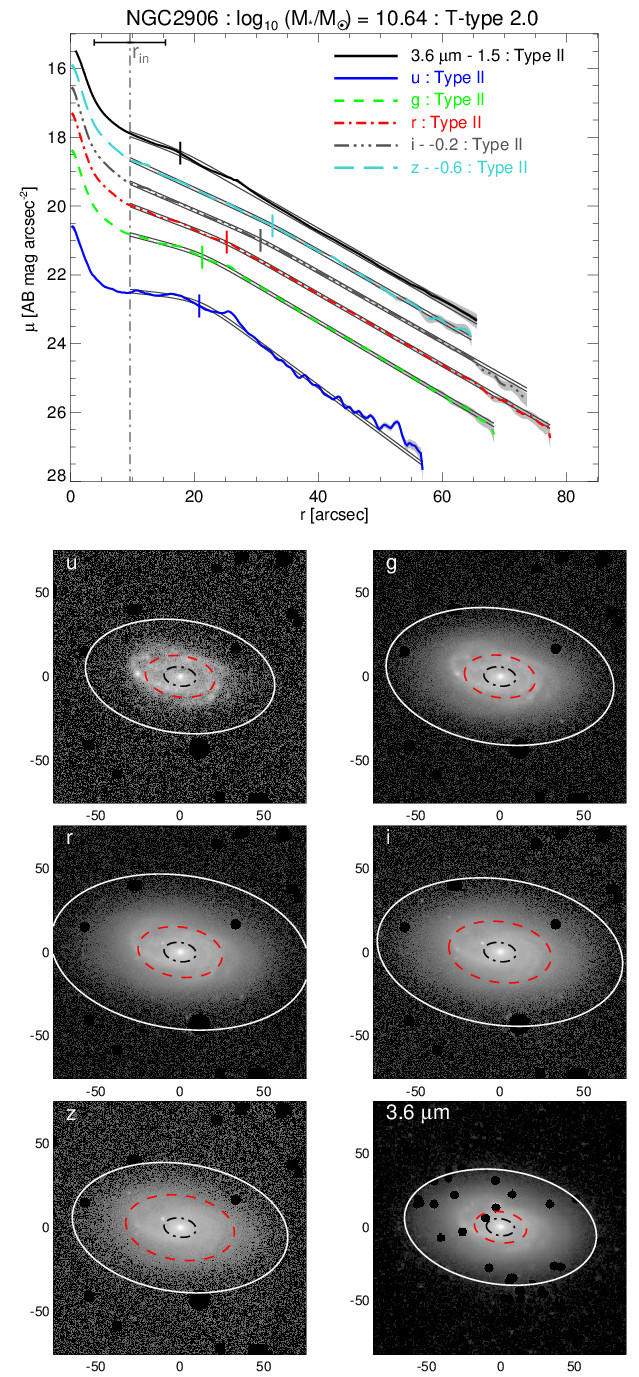 NGC2938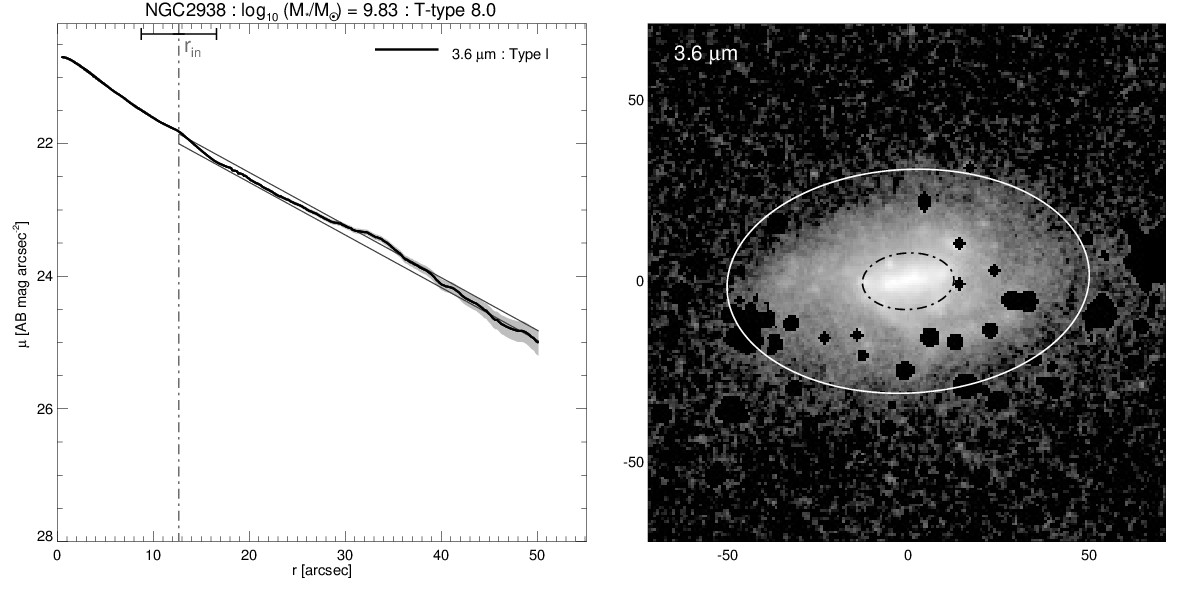 NGC2950
NGC2962
NGC2964
NGC2966
NGC2967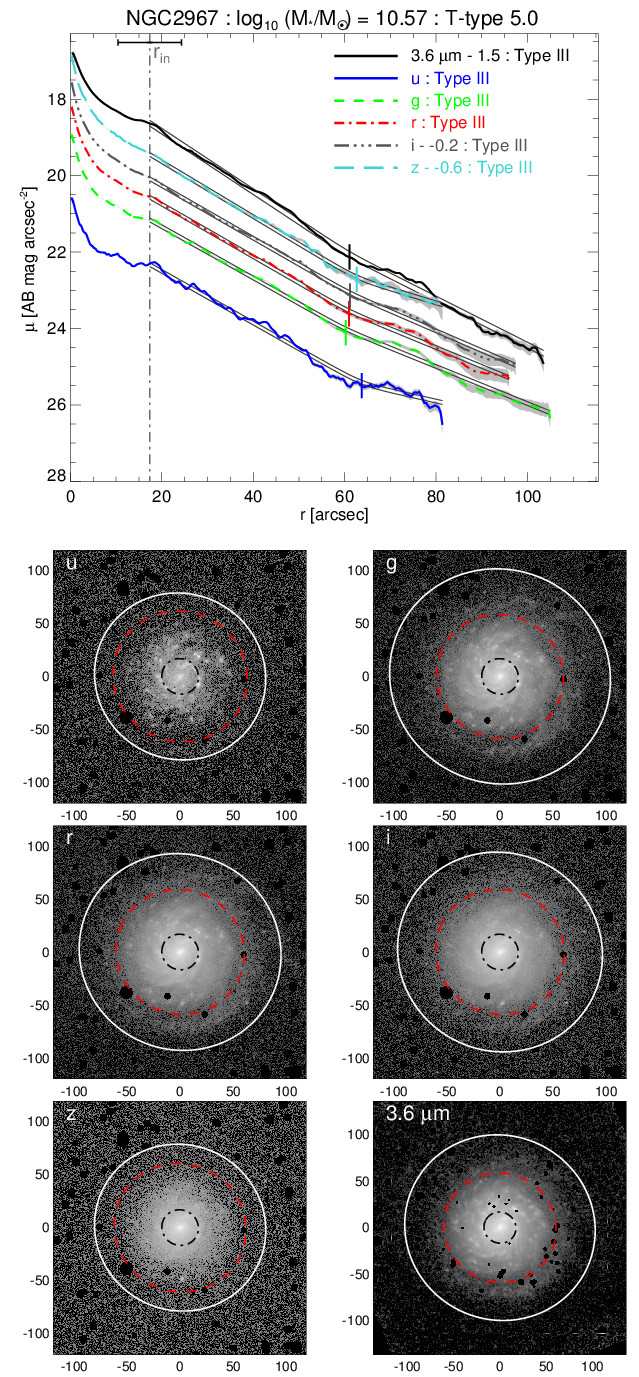 NGC2968
NGC2976
NGC2978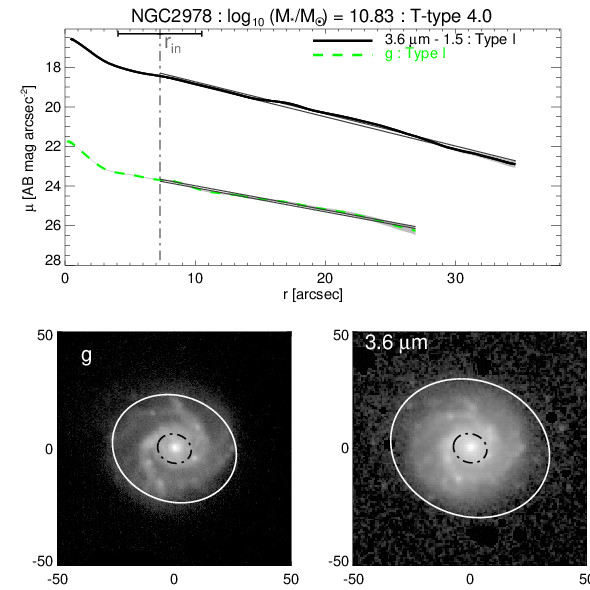 NGC2983
NGC2985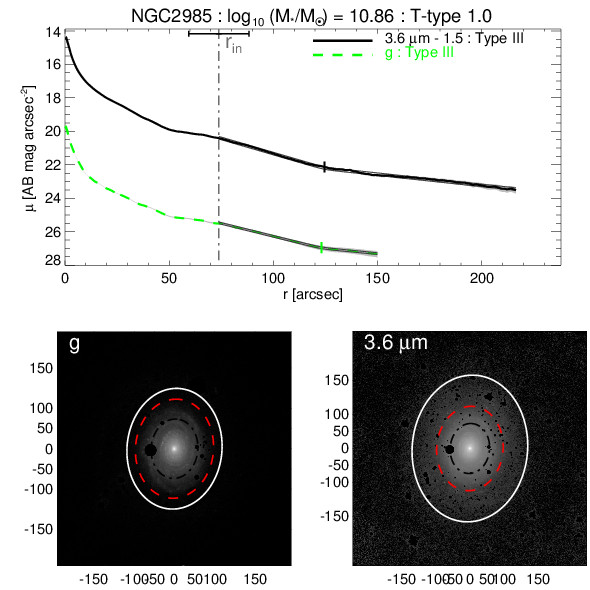 NGC3023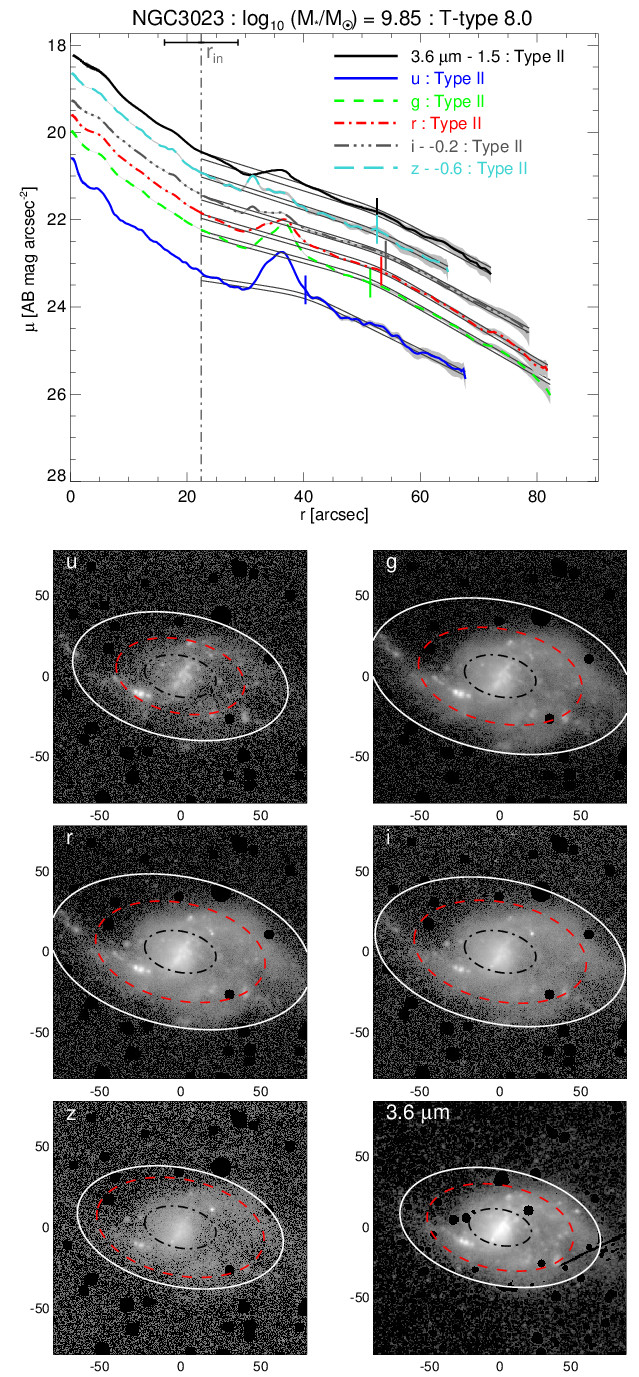 NGC3041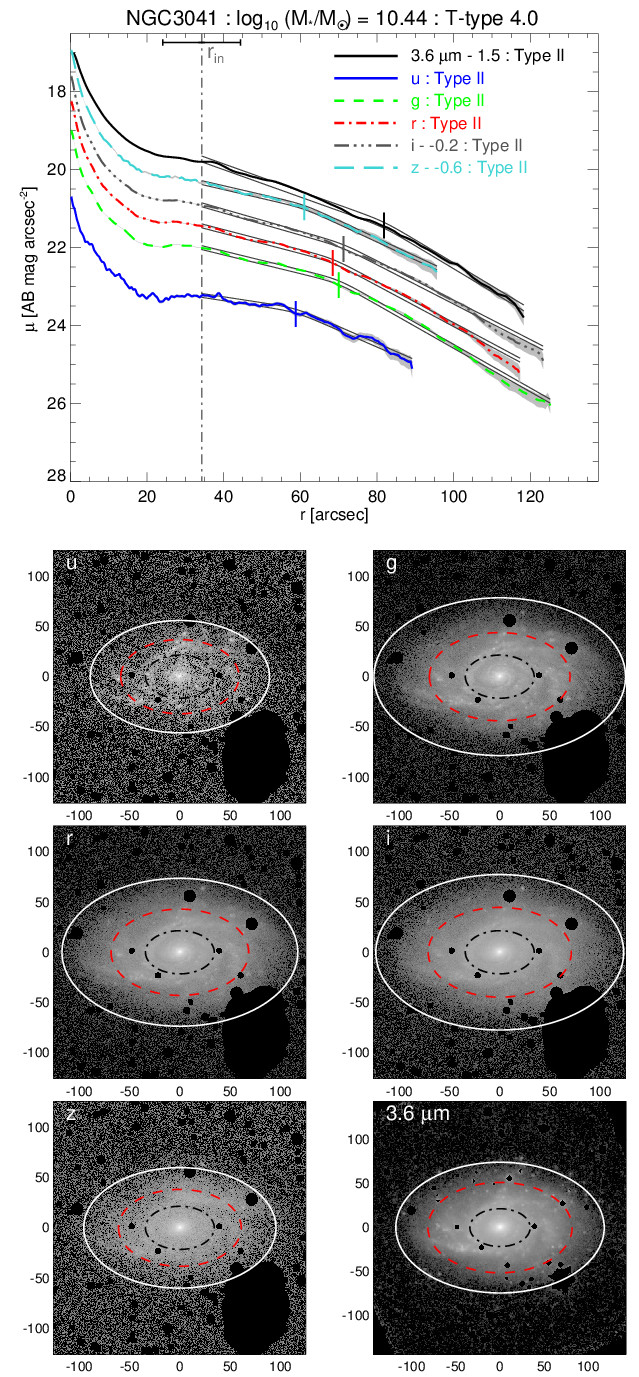 NGC3049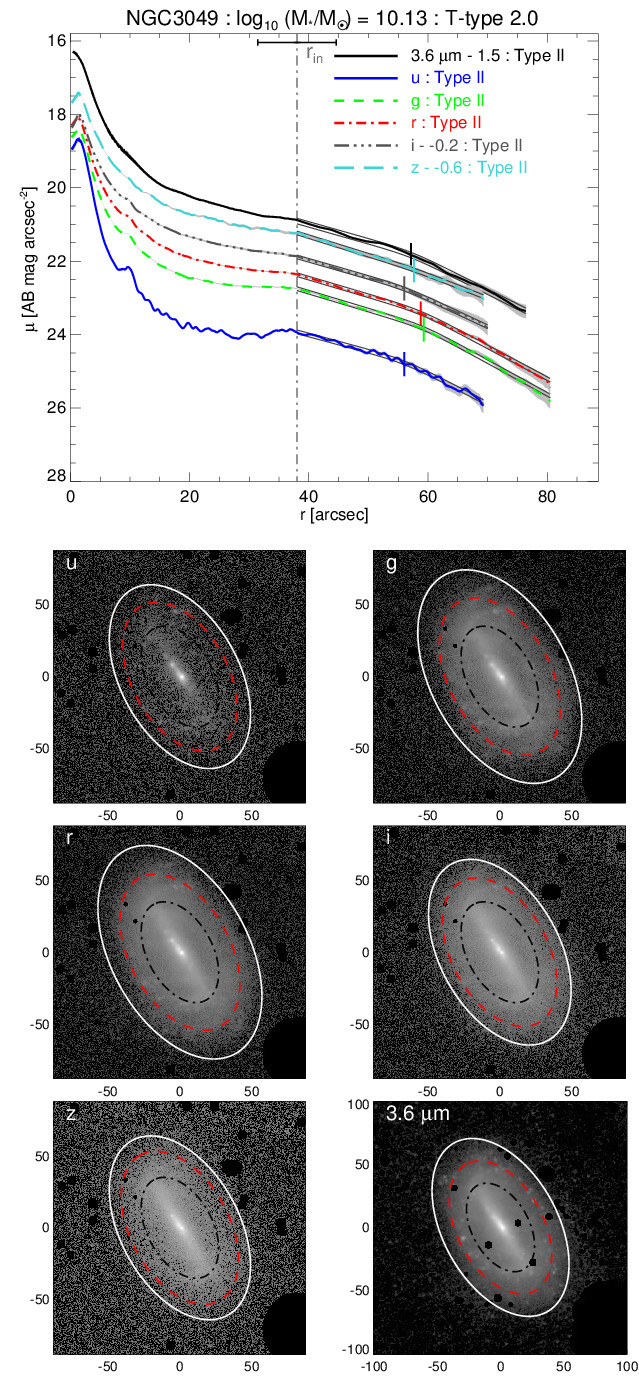 NGC3055
NGC3057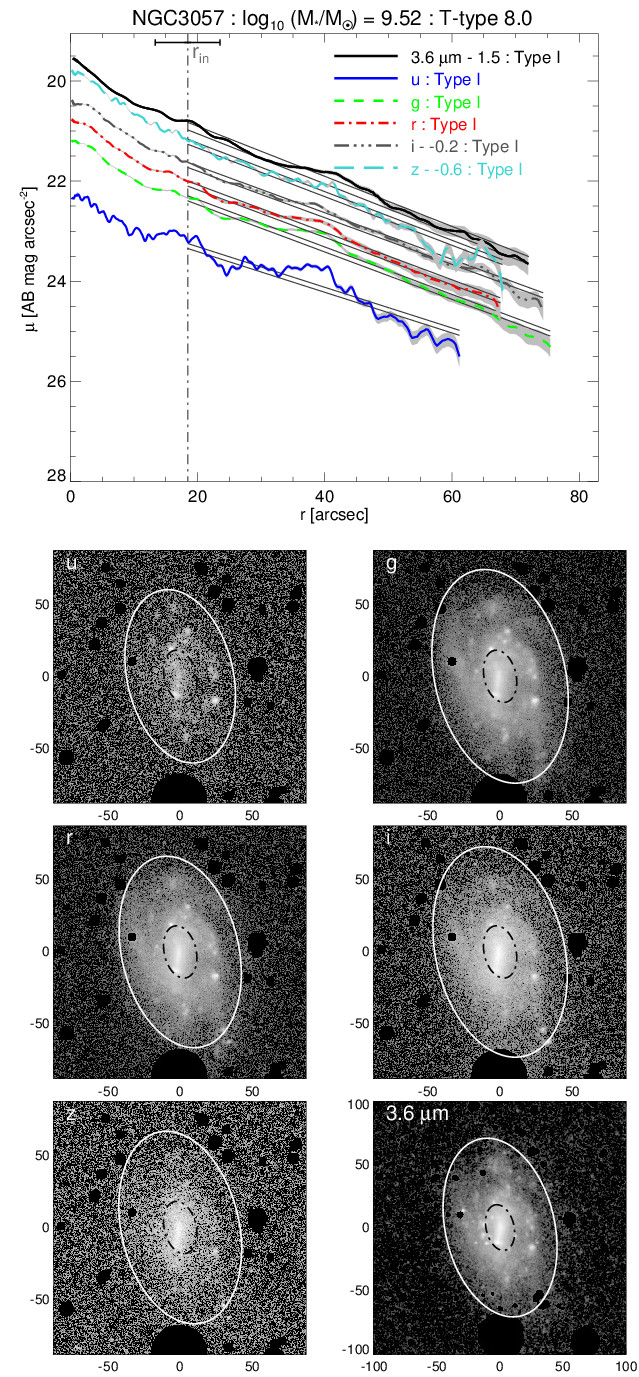 NGC3061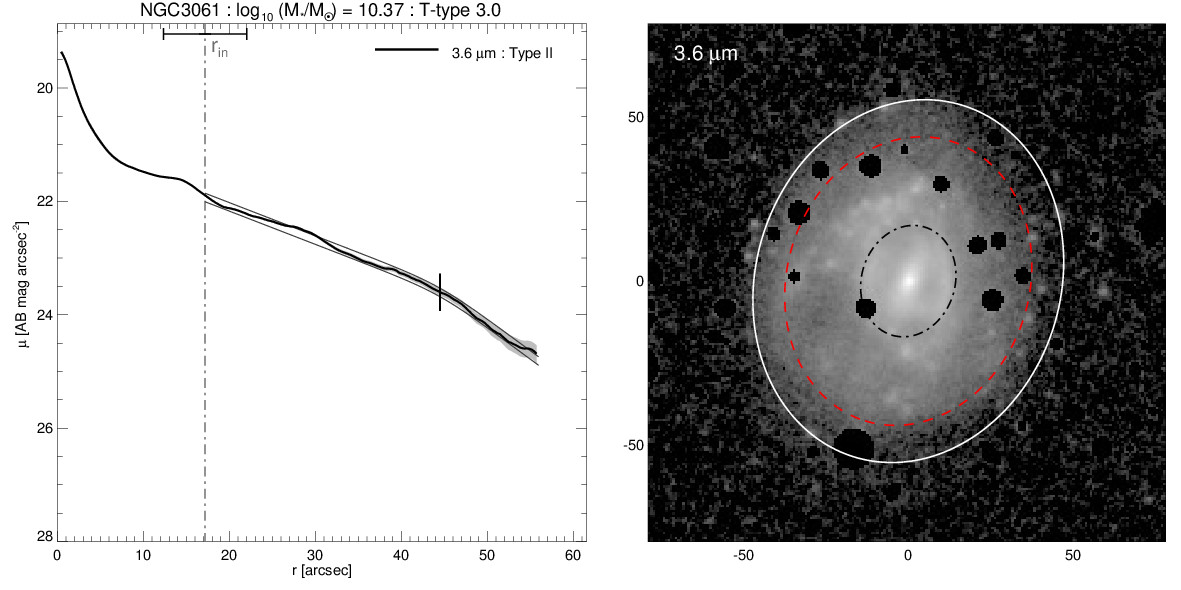 NGC3065
NGC3066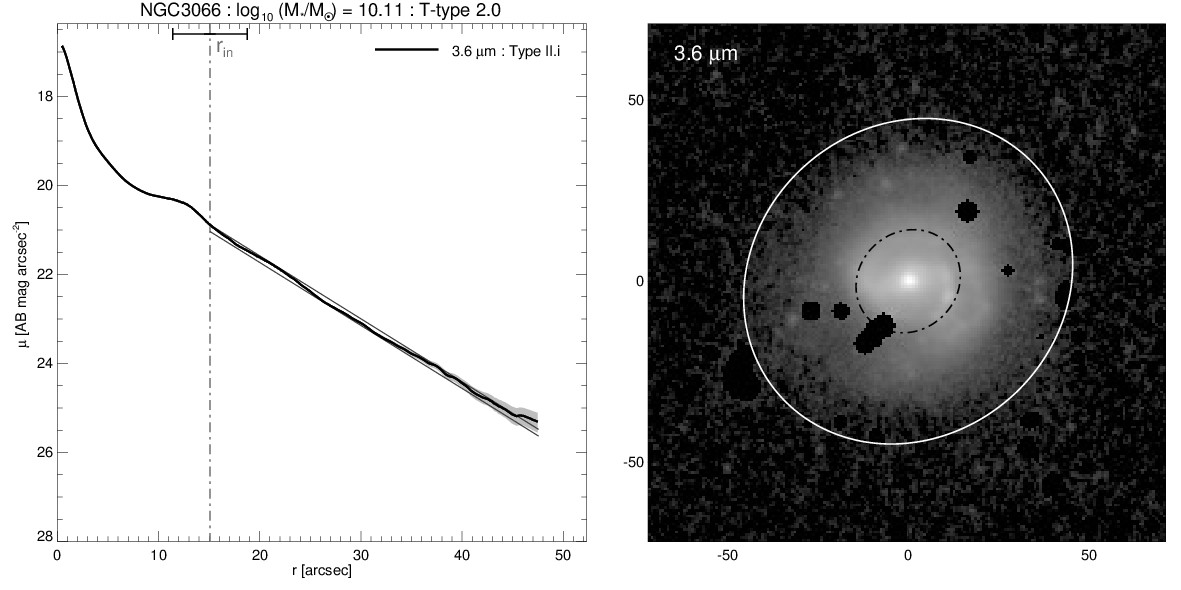 NGC3100
NGC3155
NGC3162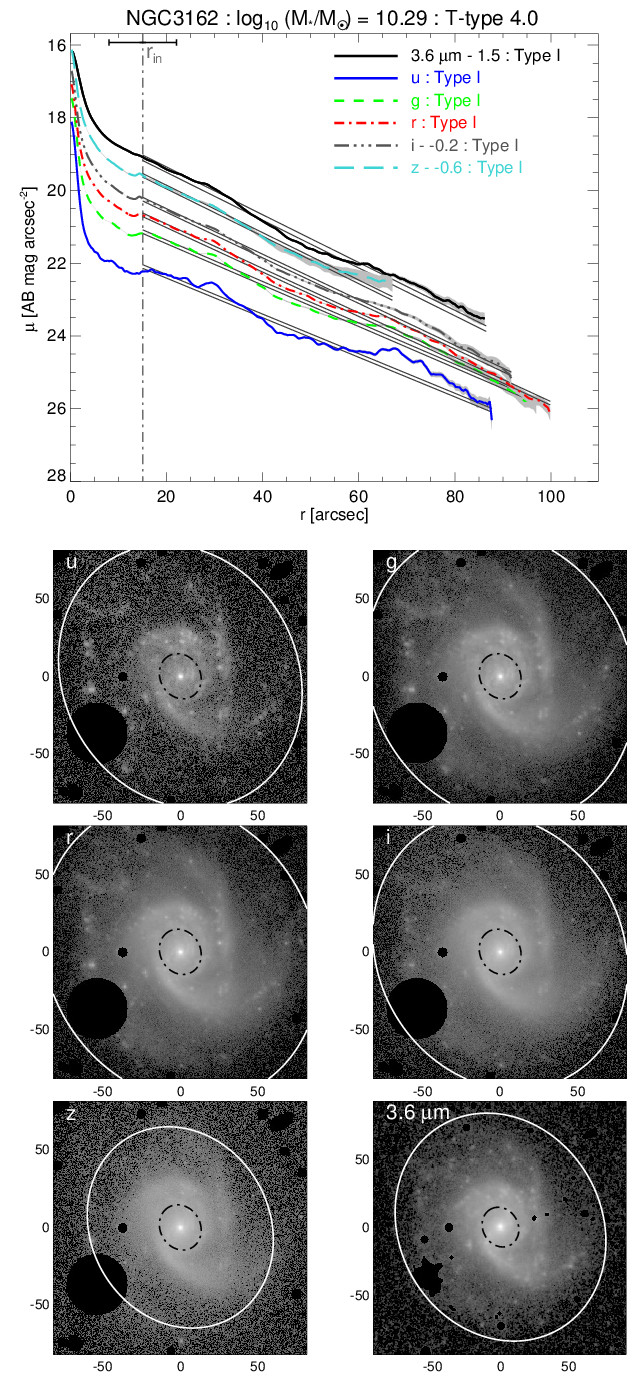 NGC3166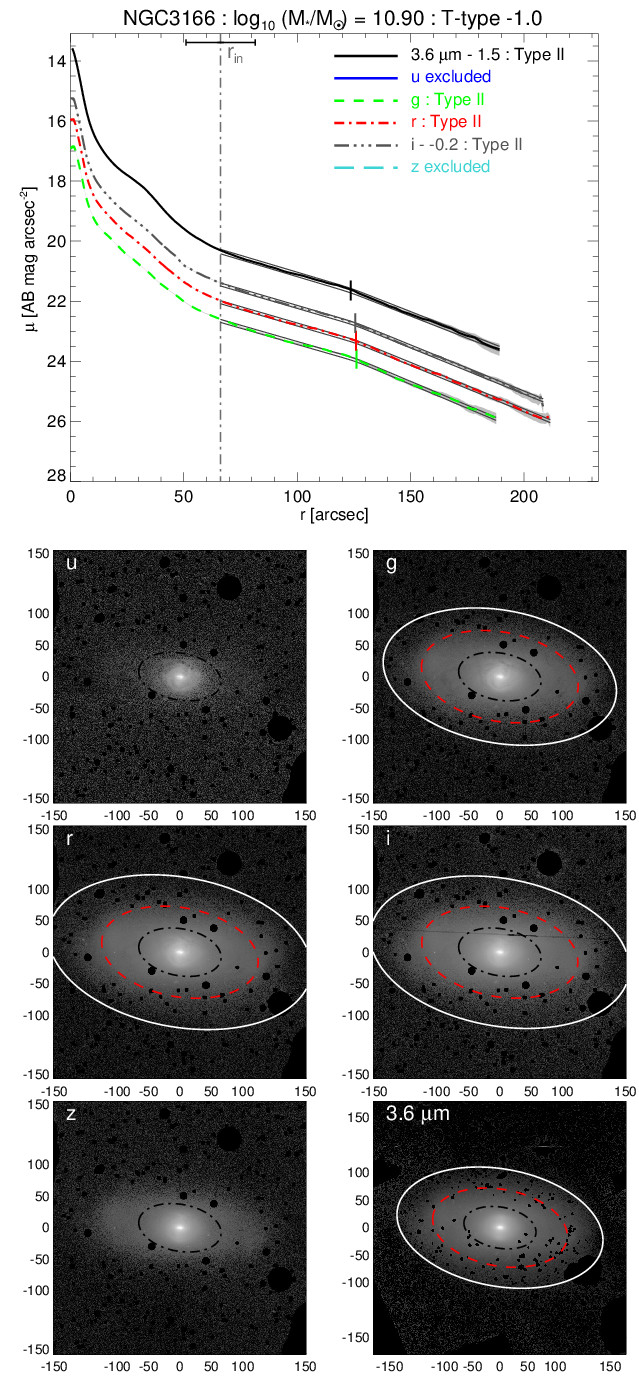 NGC3177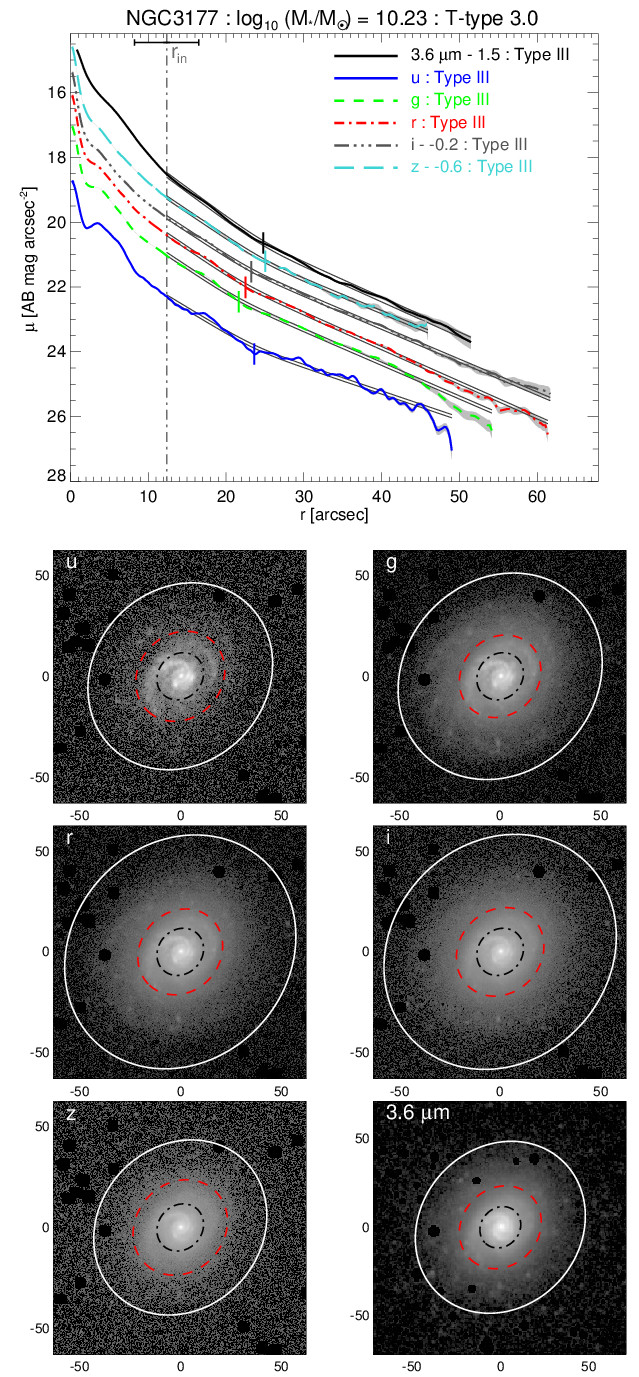 NGC3182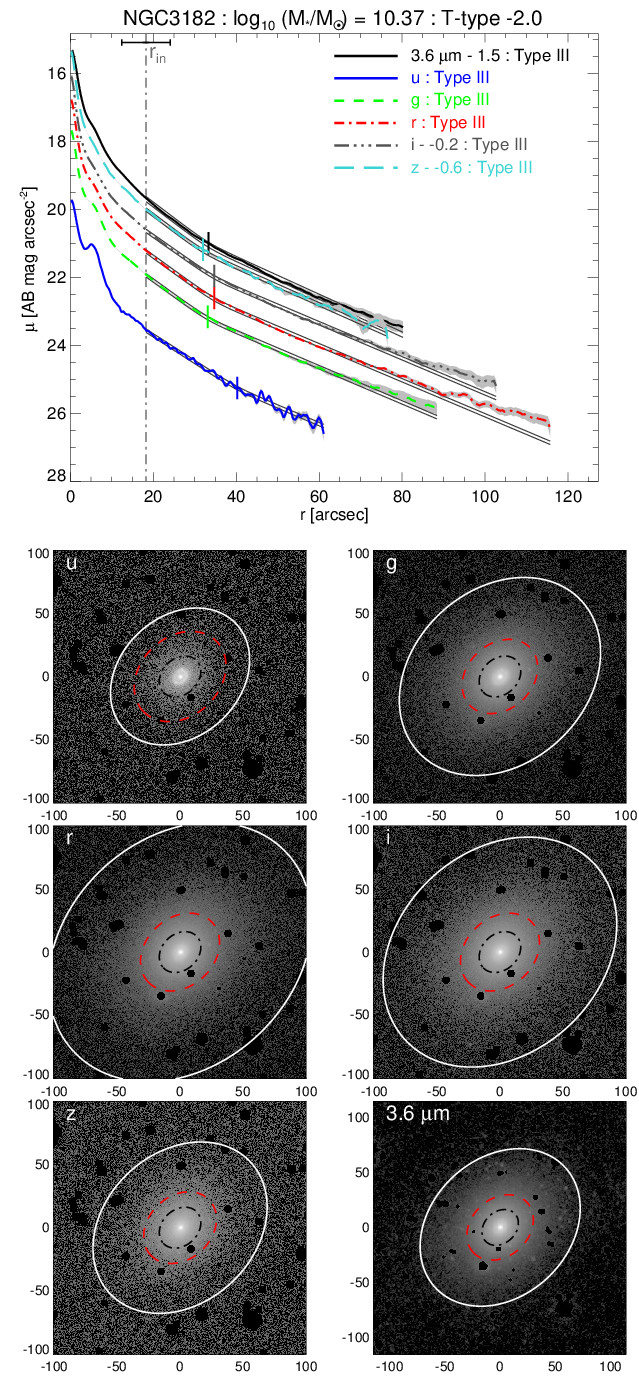 NGC3184
NGC3185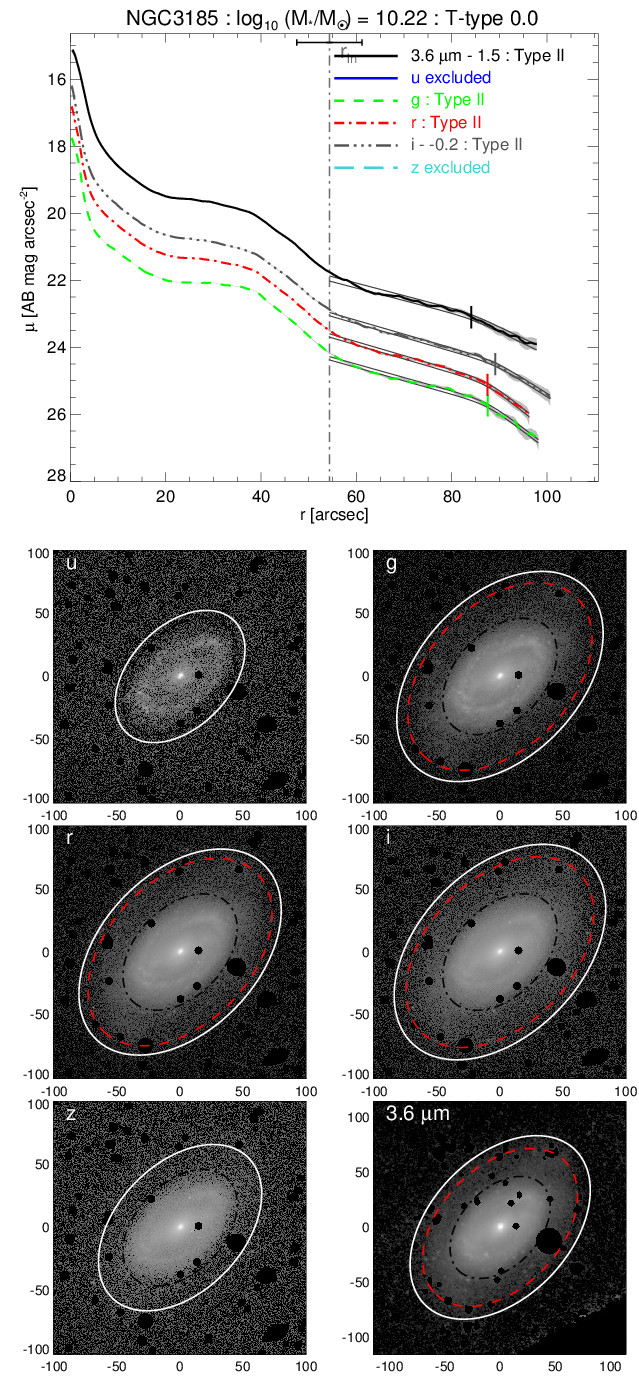 NGC3206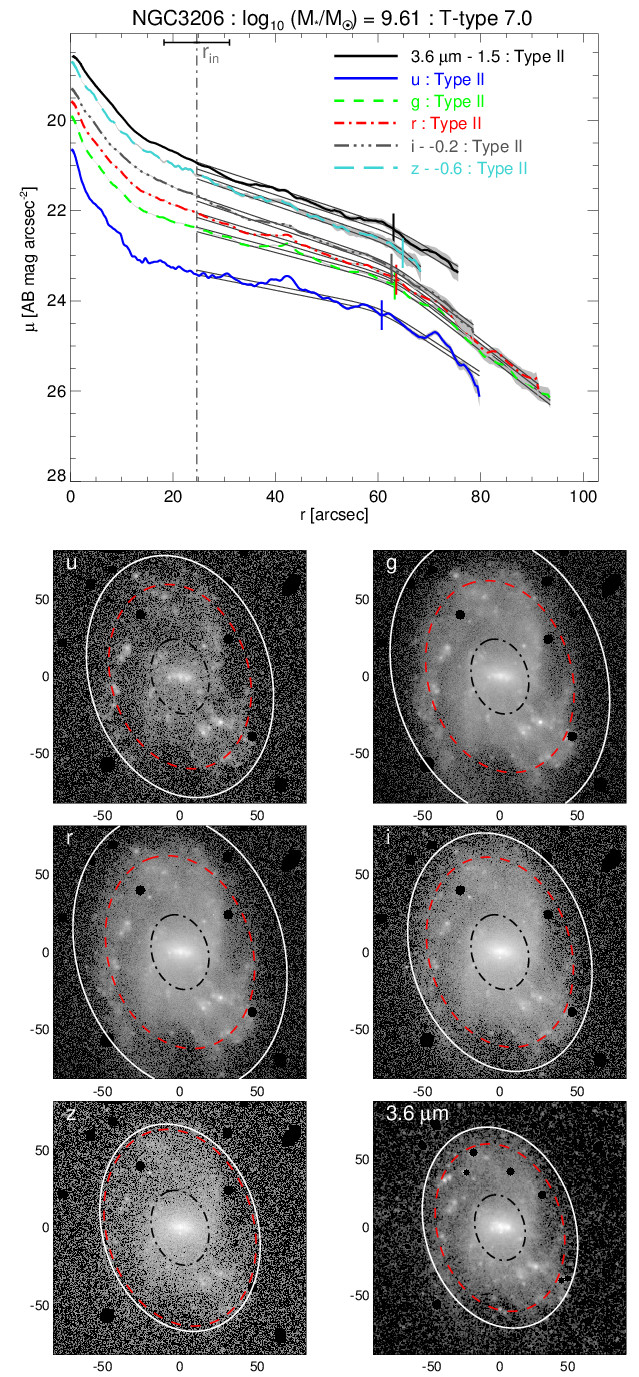 NGC3213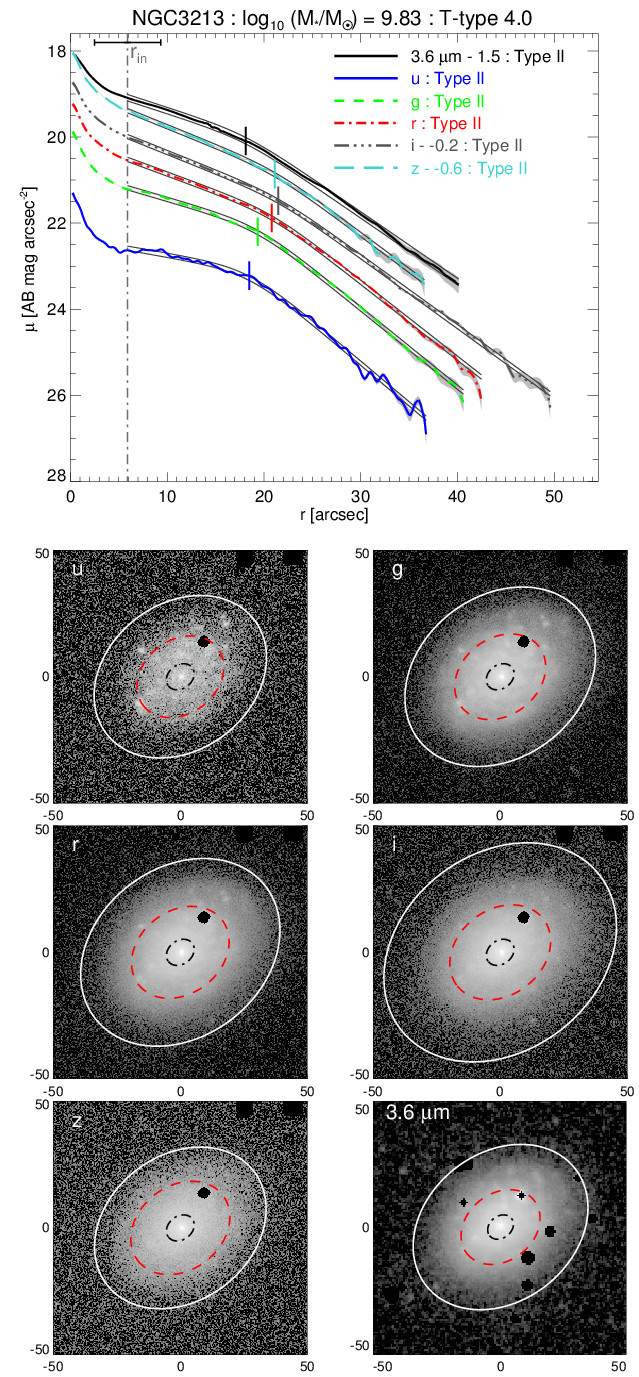 NGC3225
NGC3245
NGC3246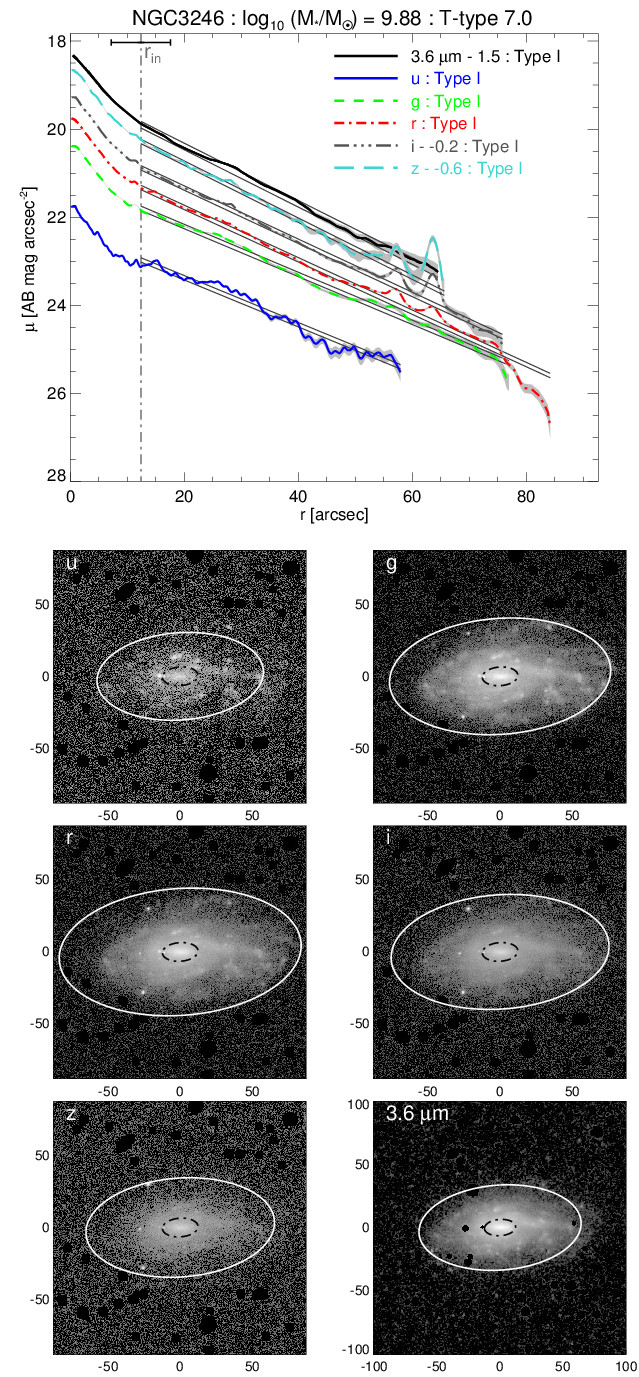 NGC3248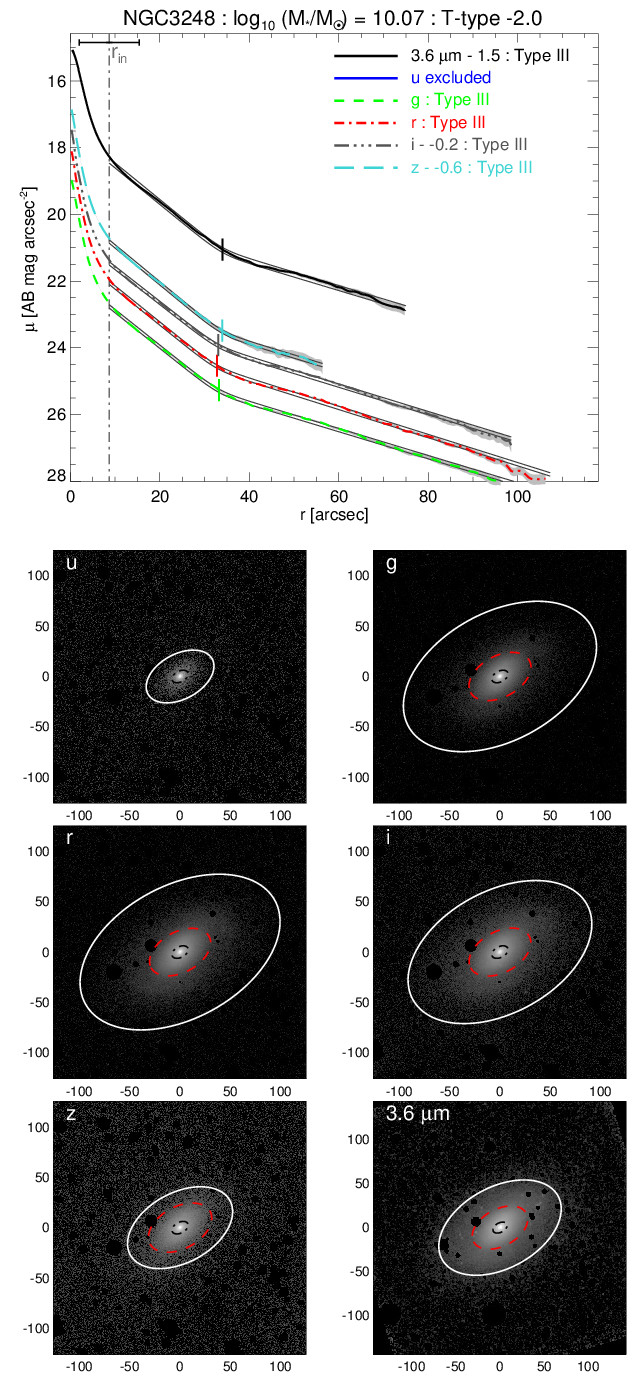 NGC3259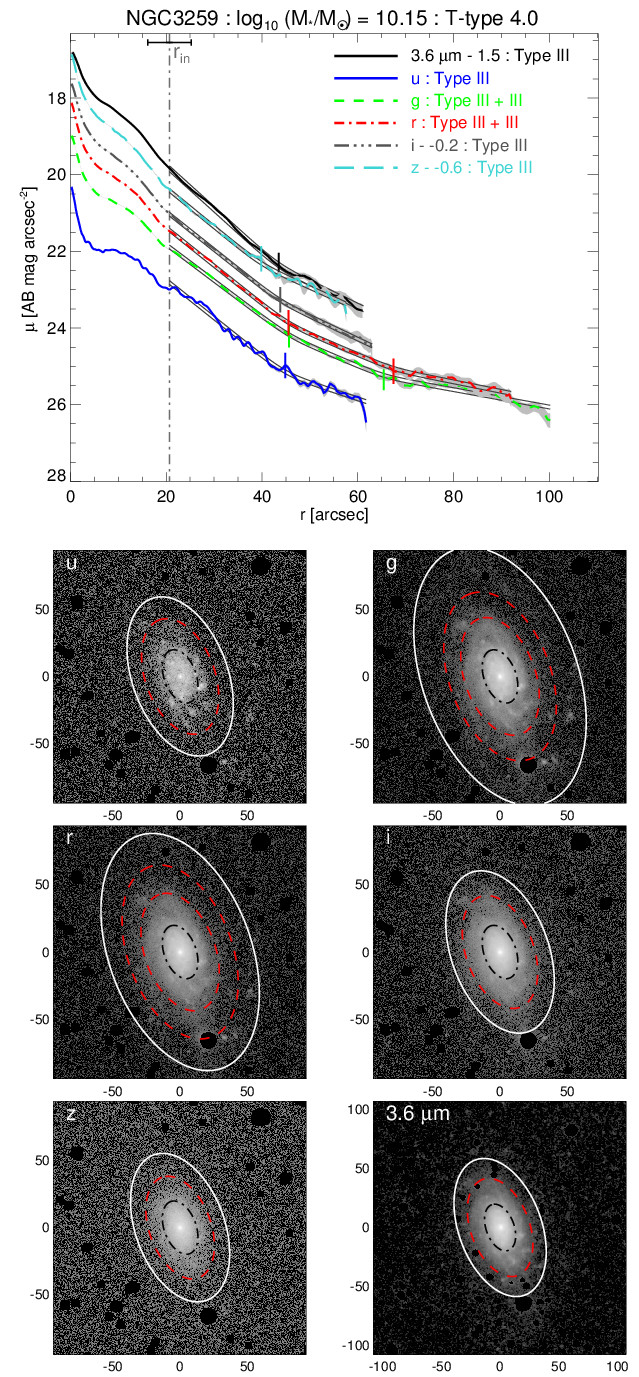 NGC3266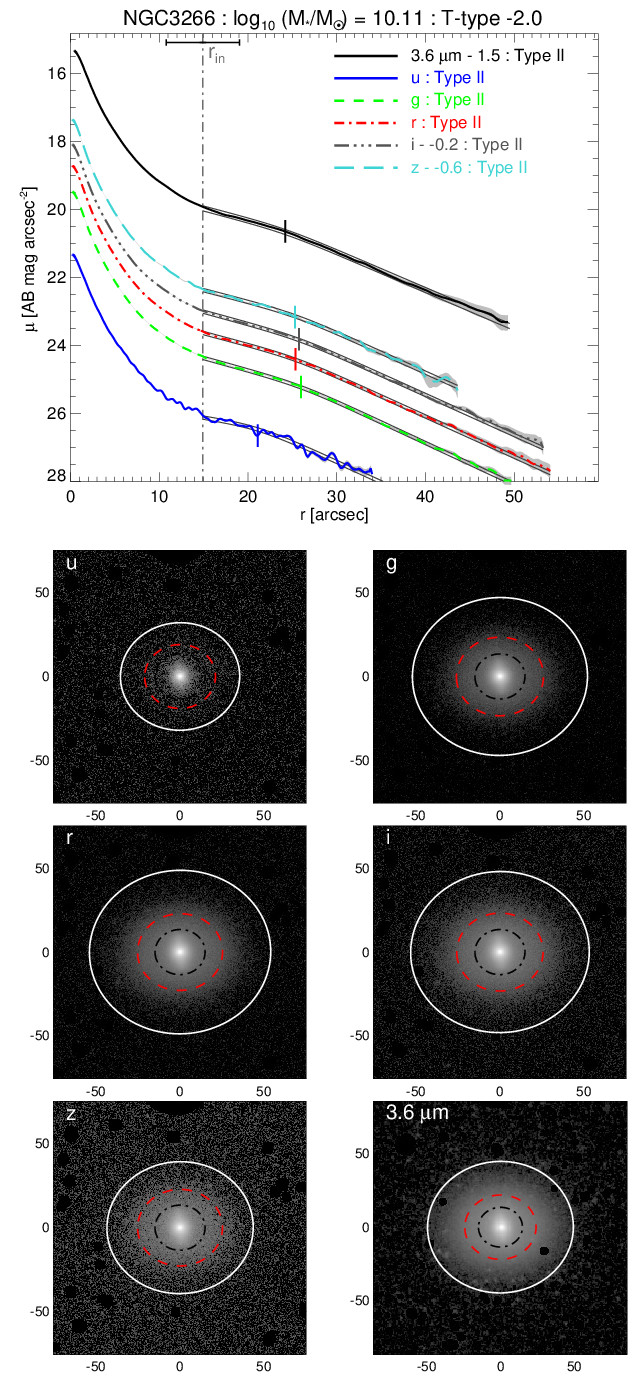 NGC3274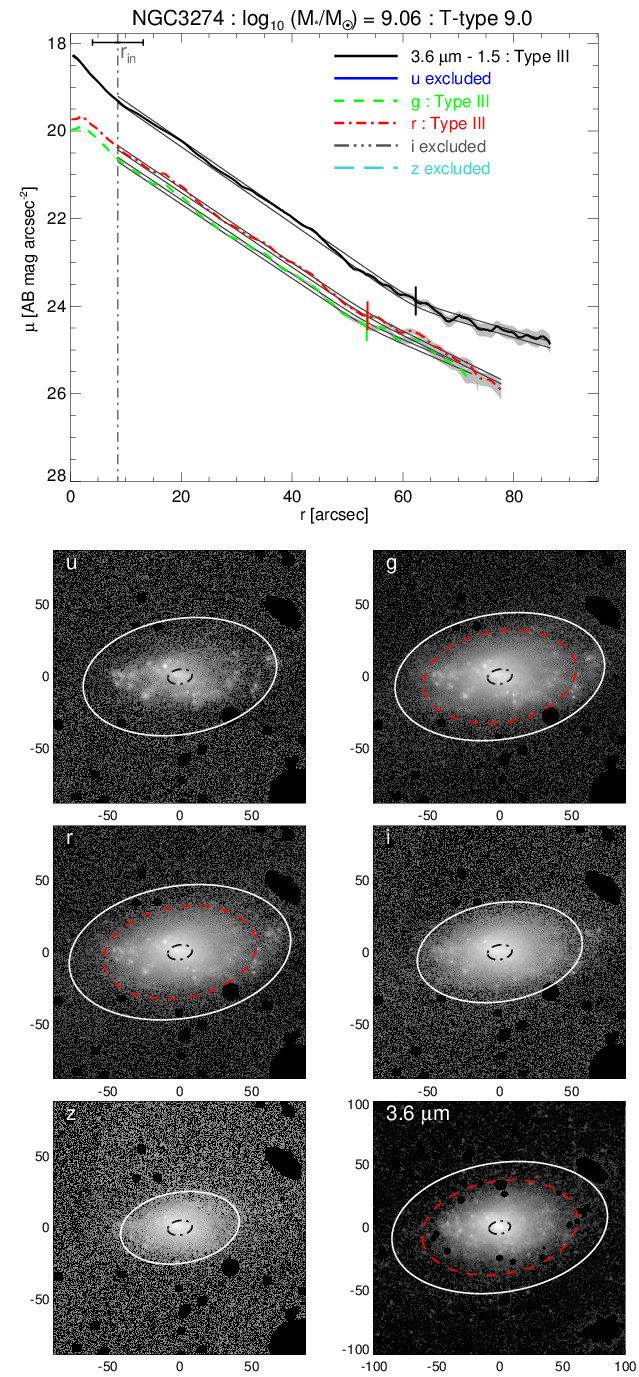 NGC3277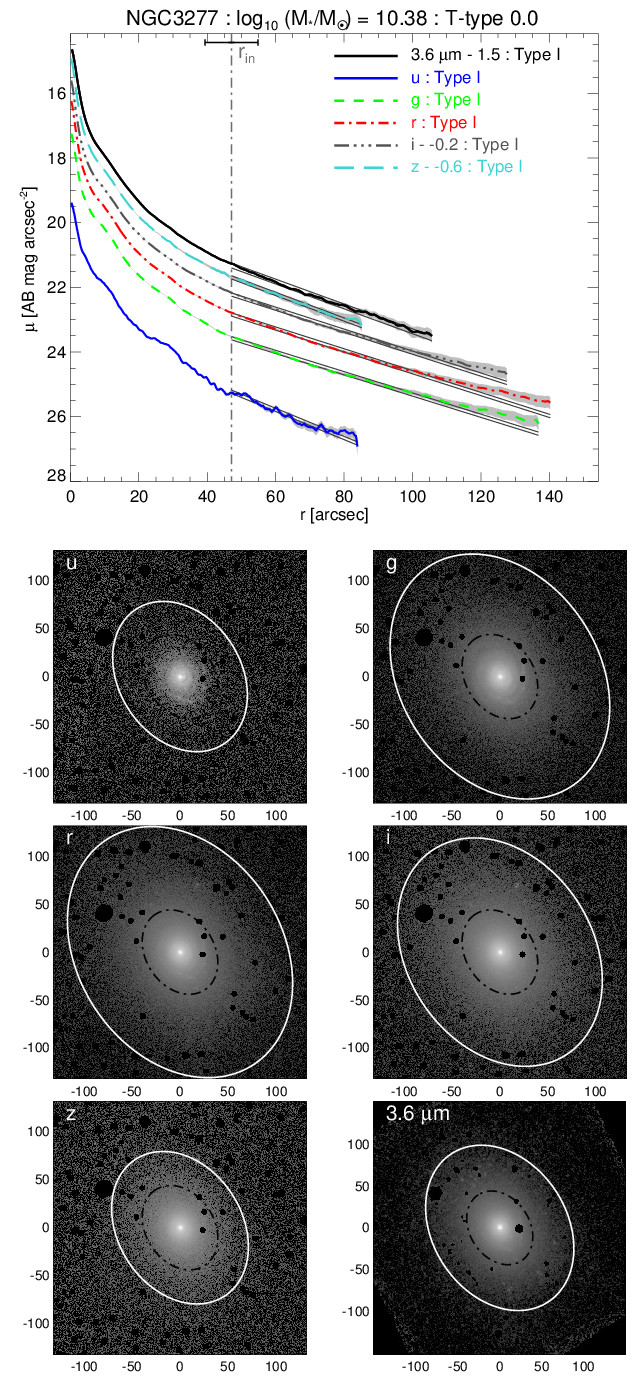 NGC3294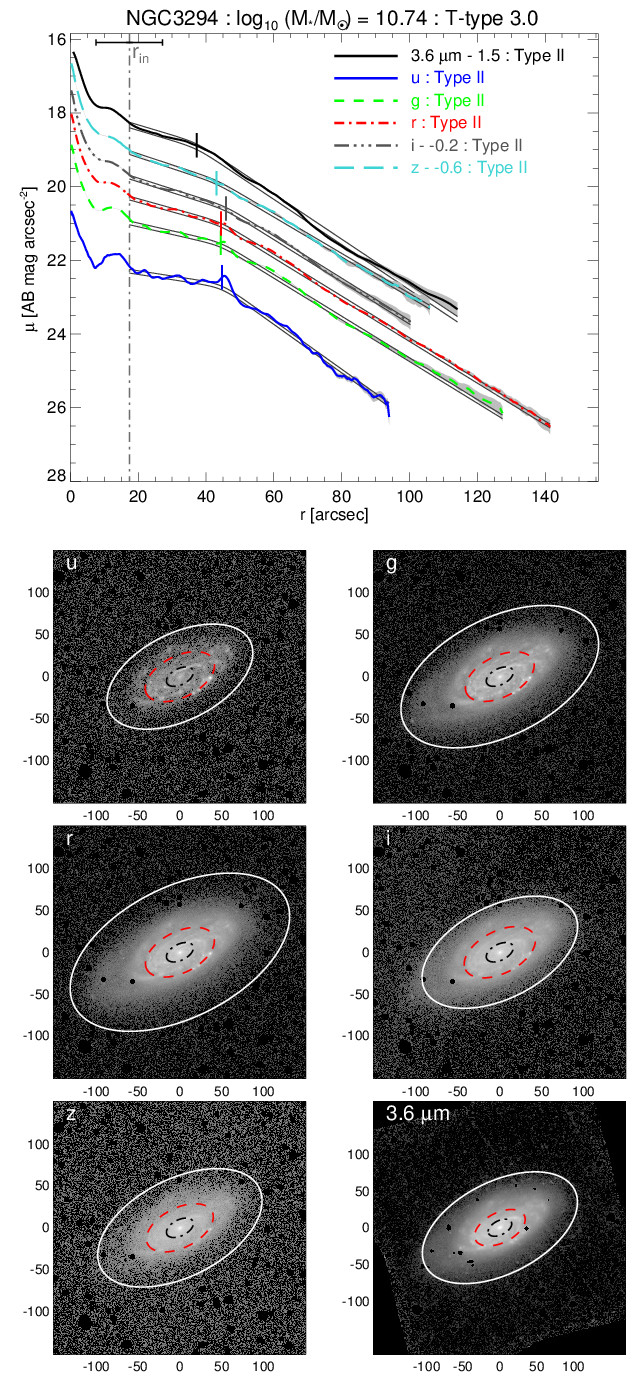 NGC3299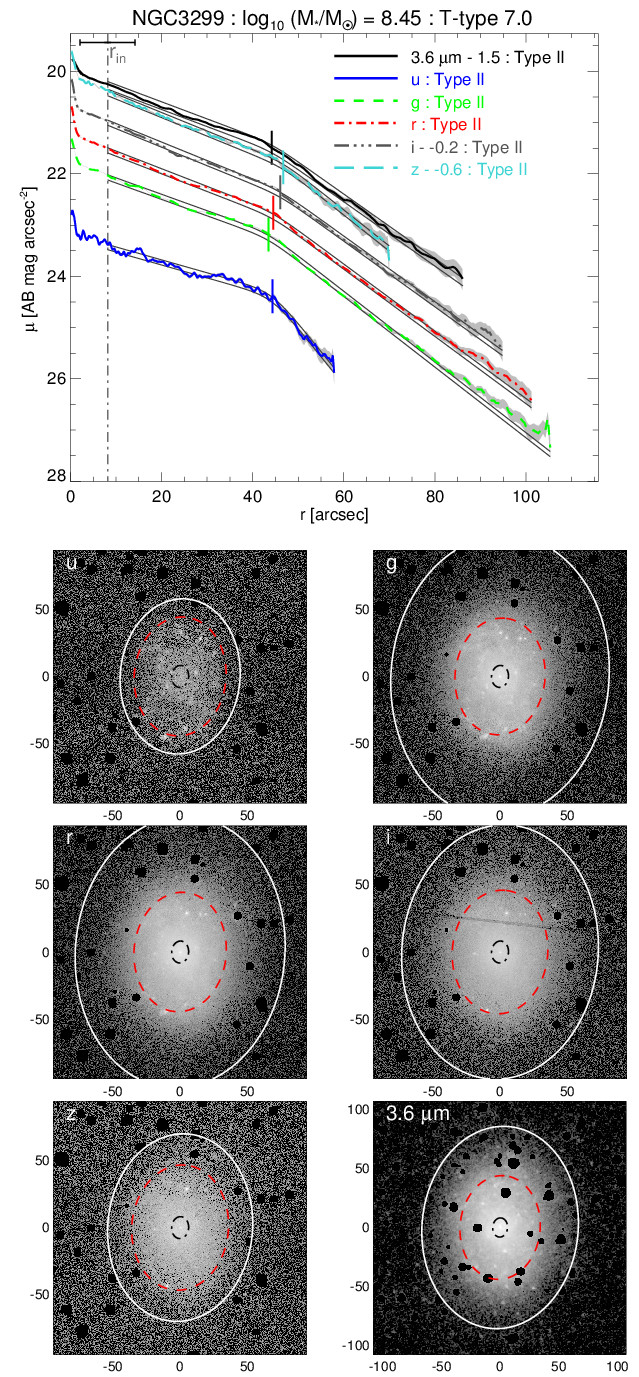 NGC3310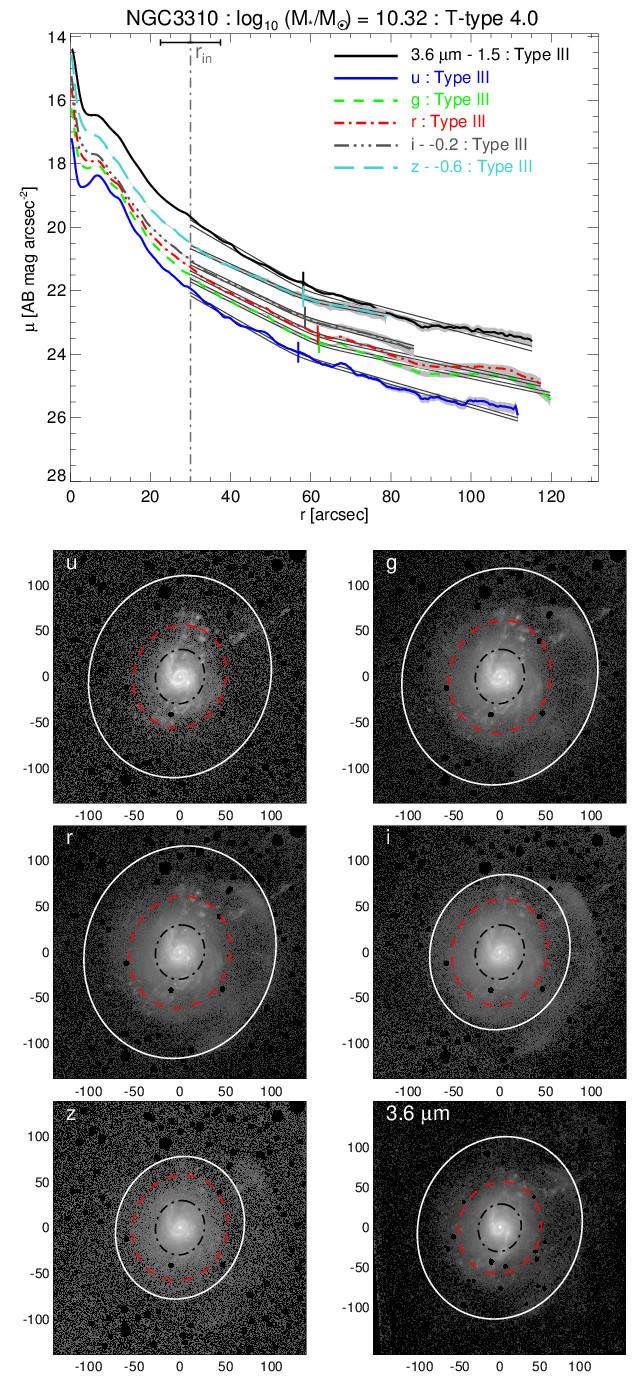 NGC3319
NGC3329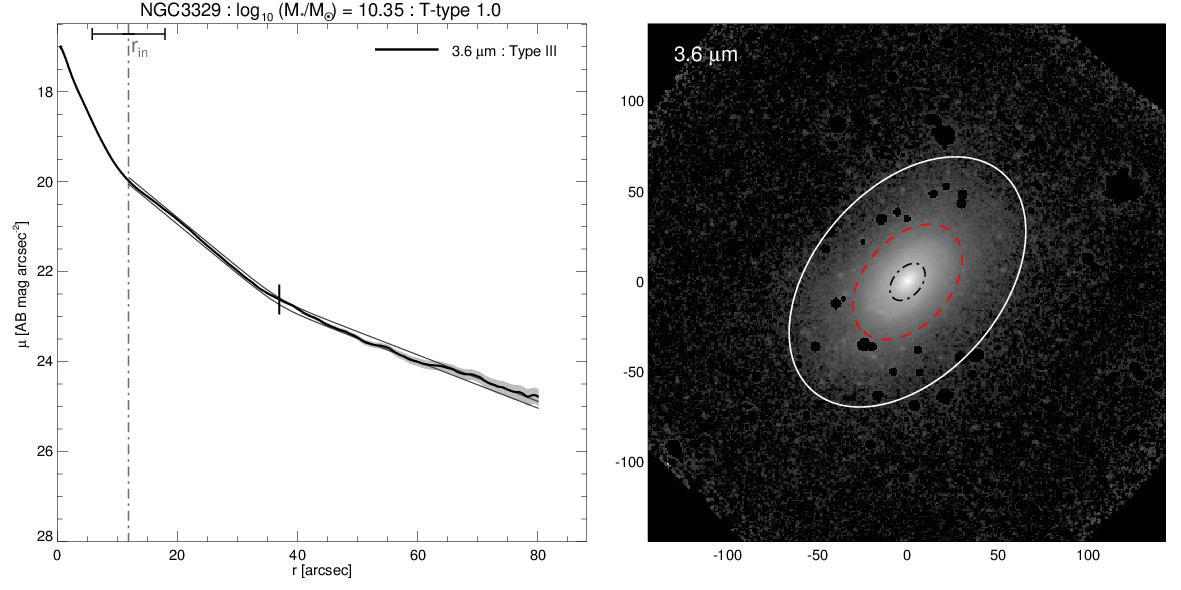 NGC3346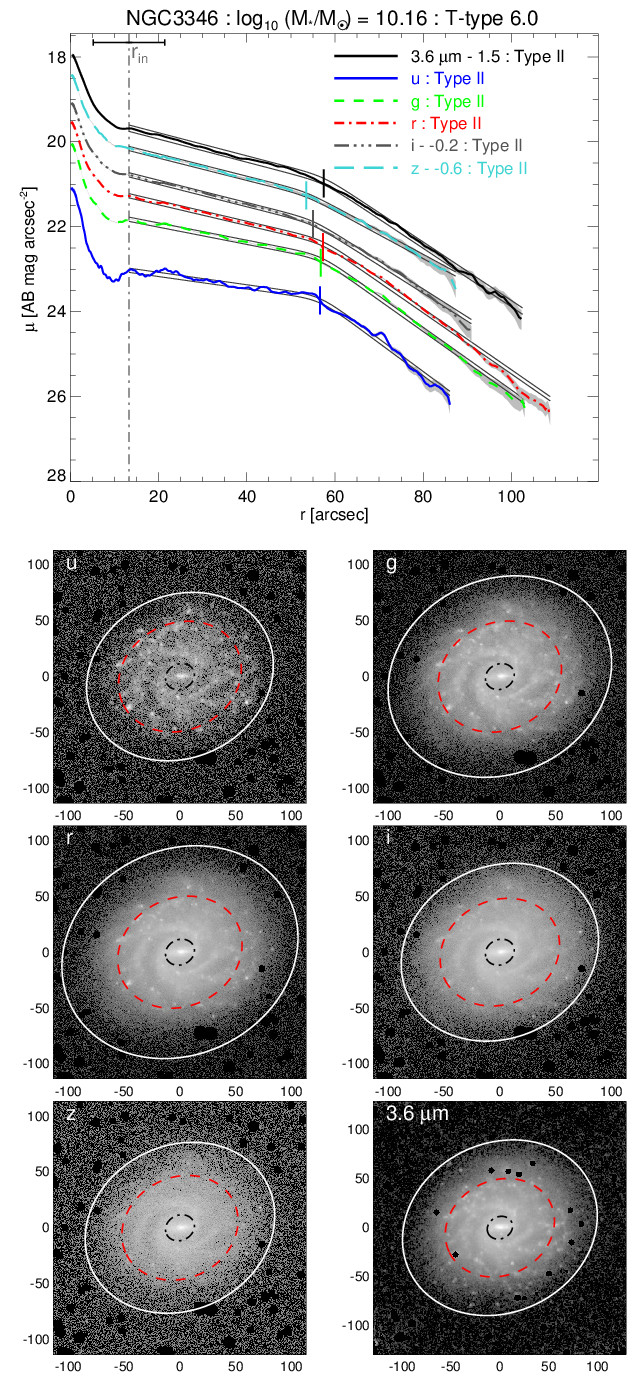 NGC3351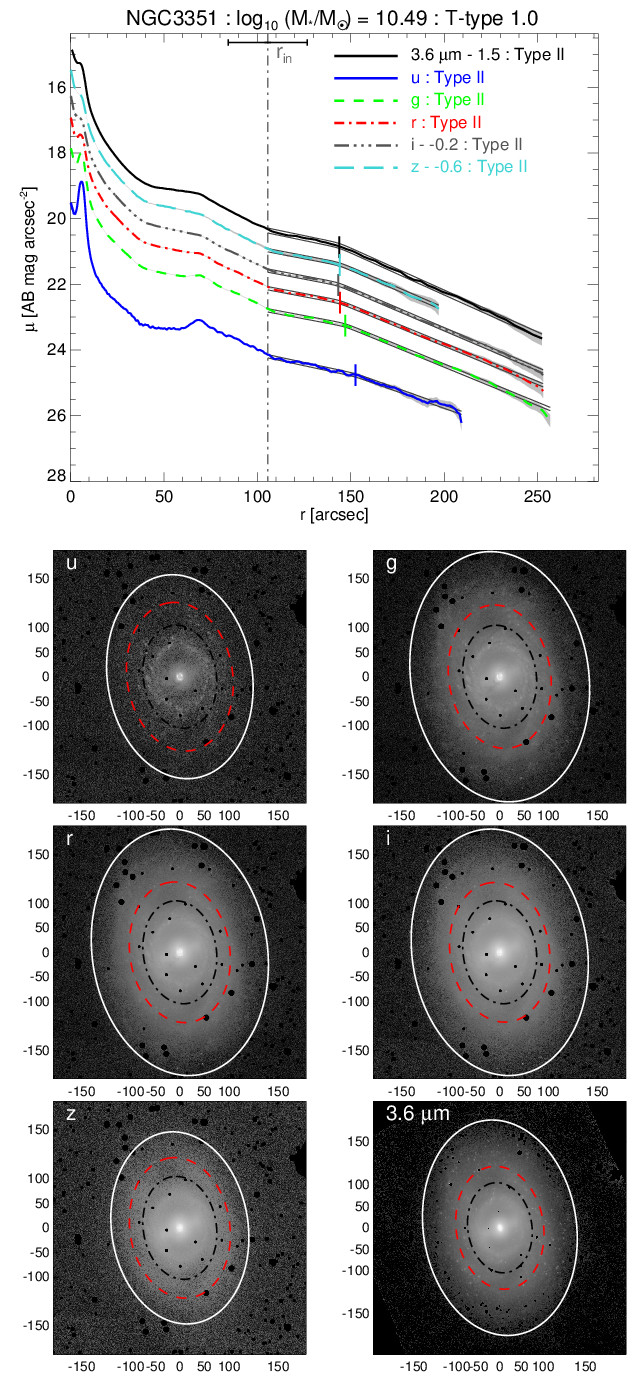 NGC3359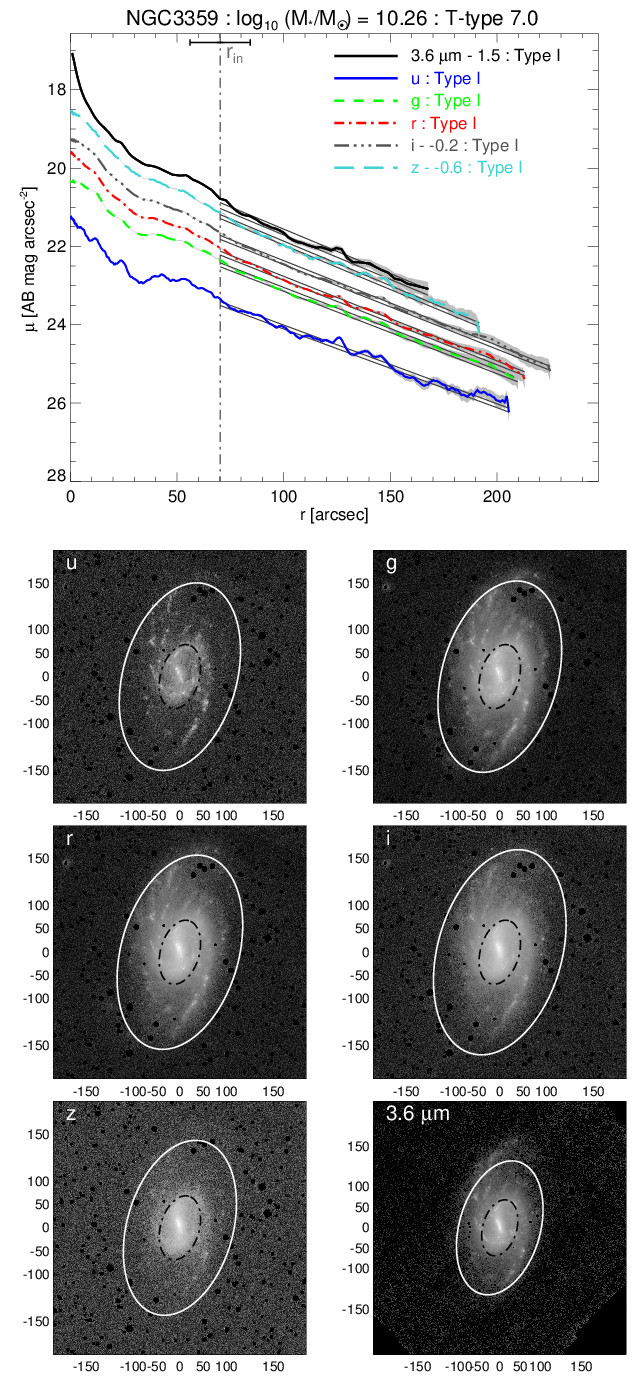 NGC3364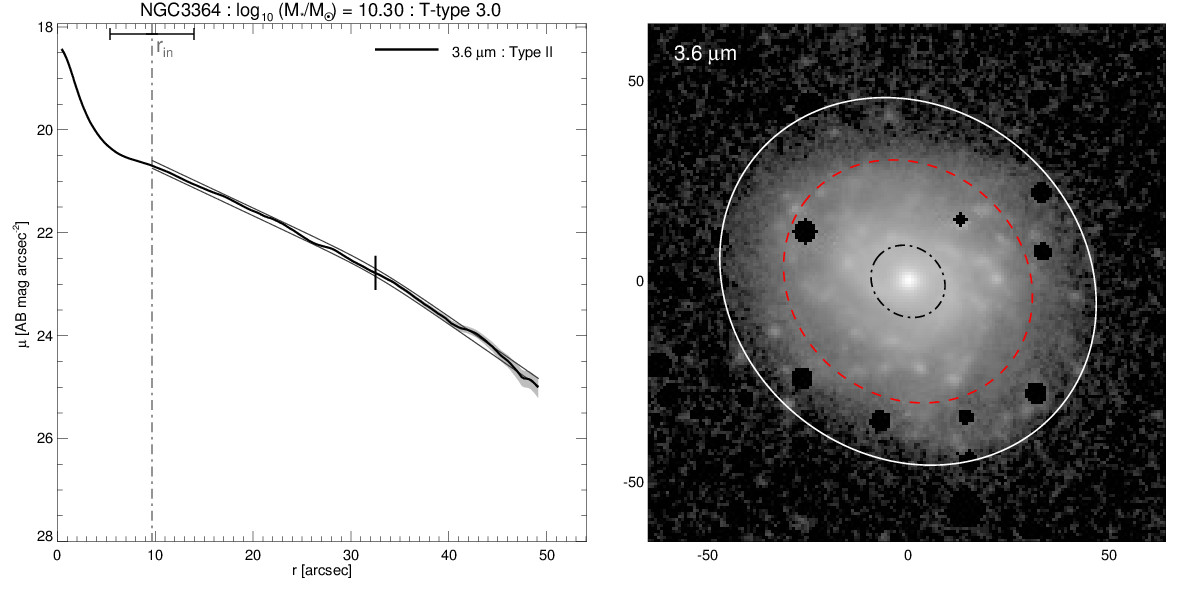 NGC3370
NGC3380
NGC3381
NGC3413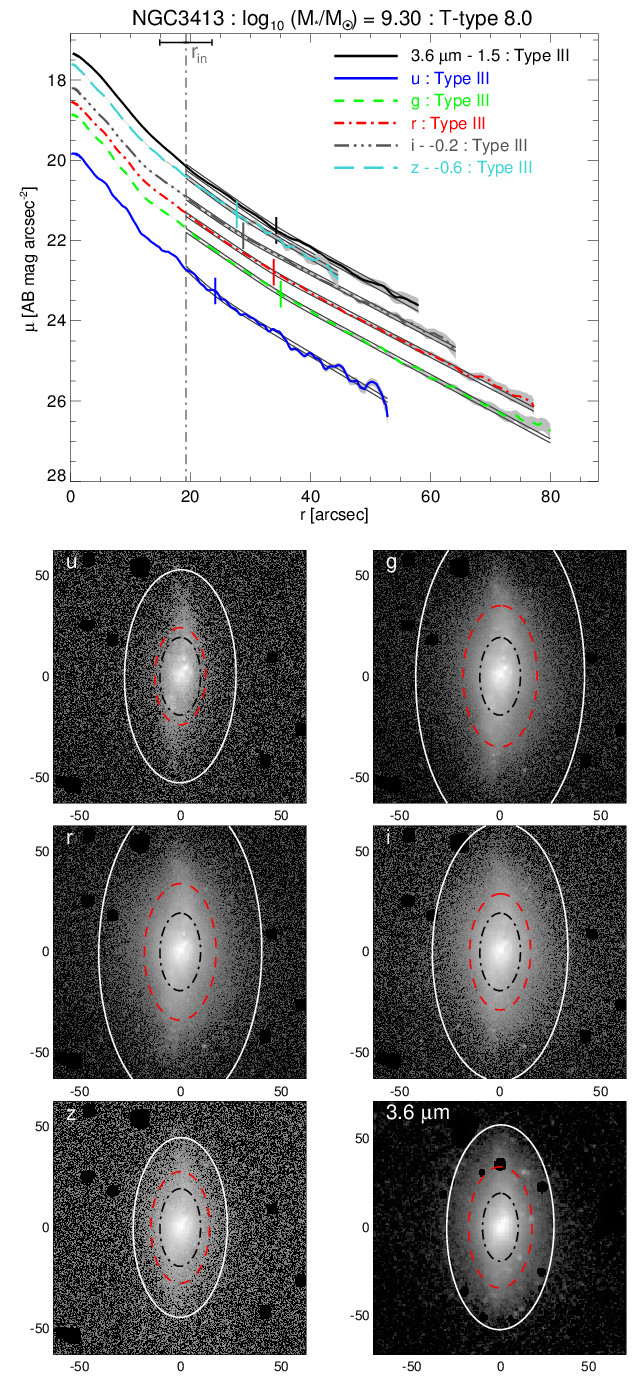 NGC3423
NGC3430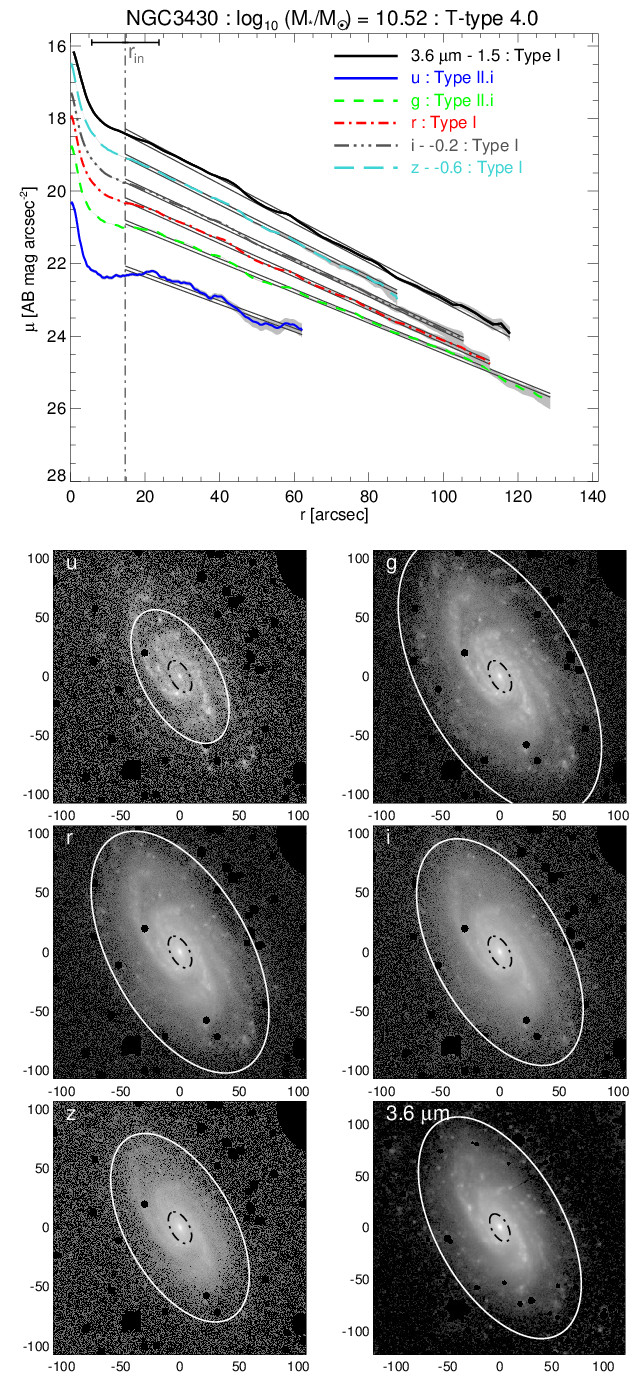 NGC3433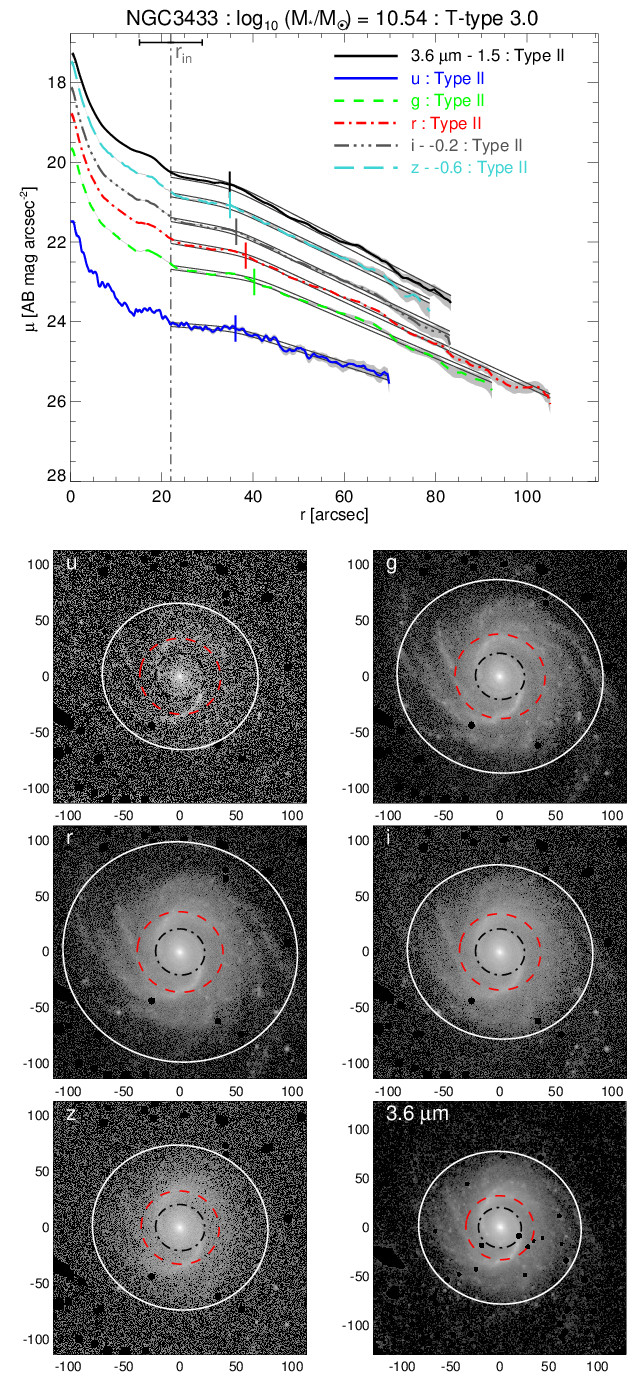 NGC3455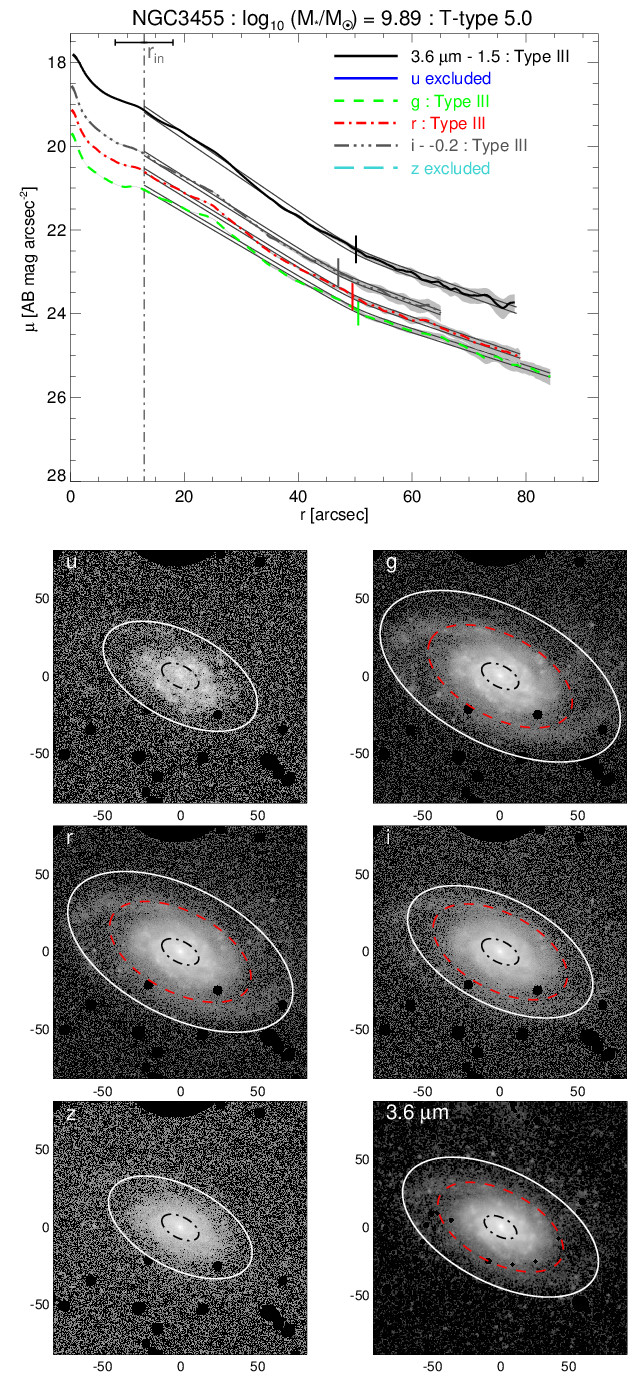 NGC3471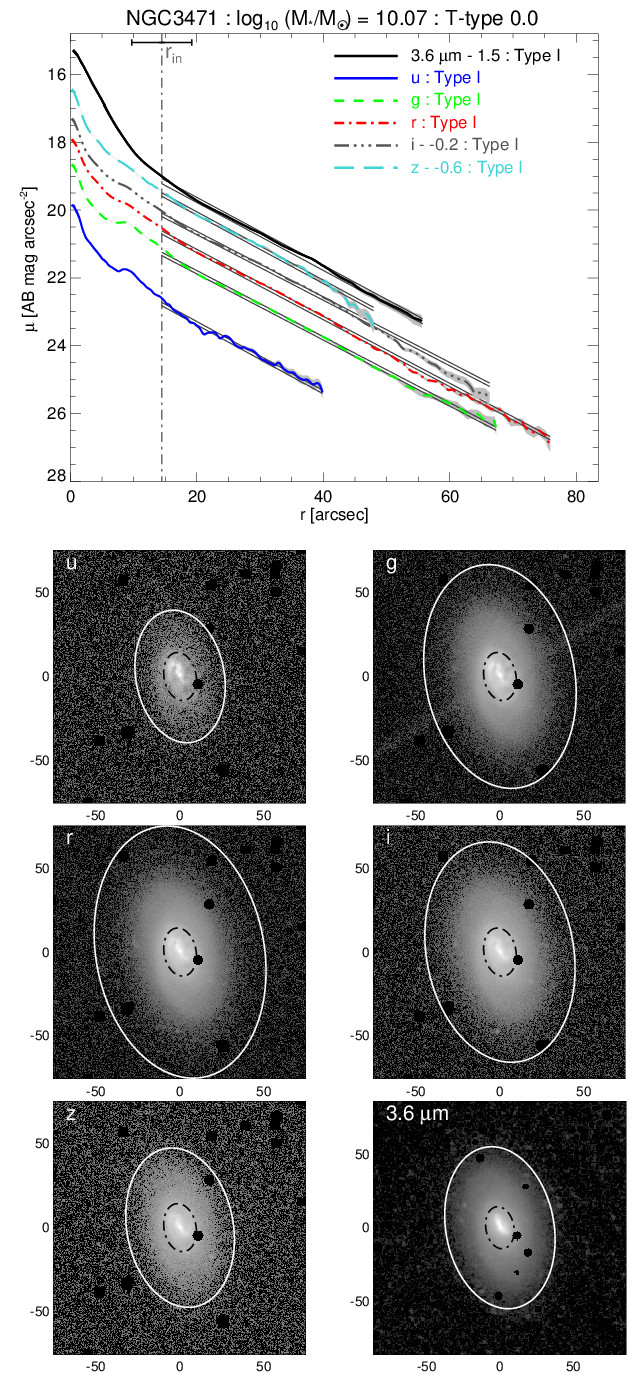 NGC3485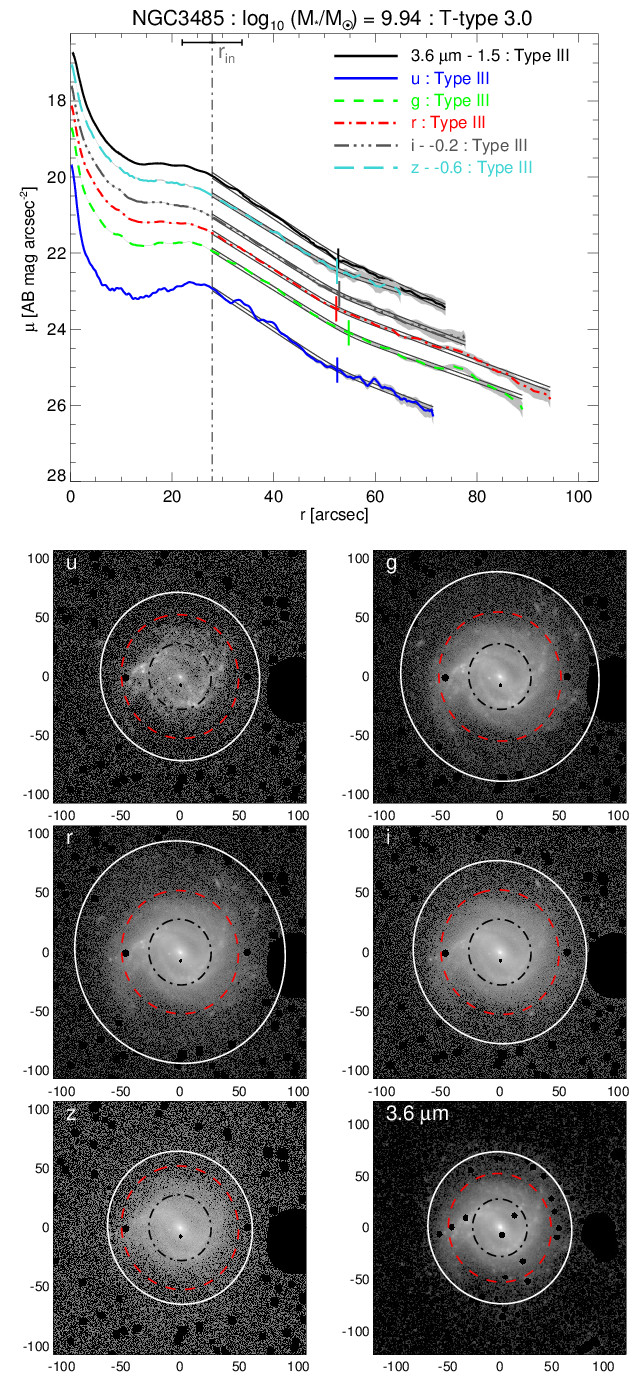 NGC3504
NGC3507
NGC3513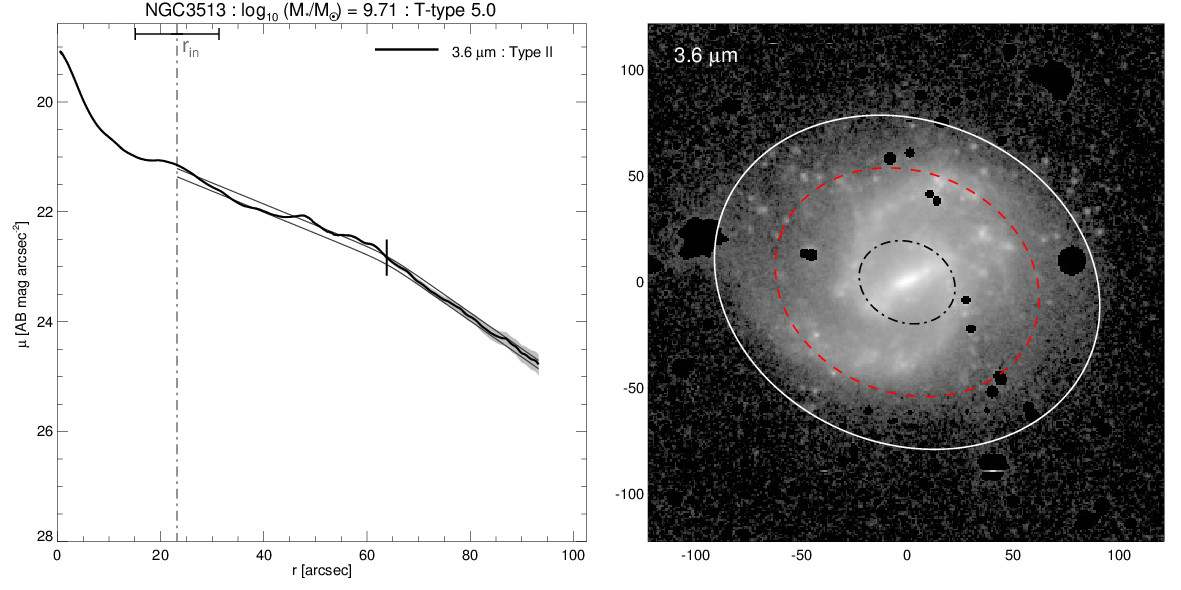 NGC3516
NGC3547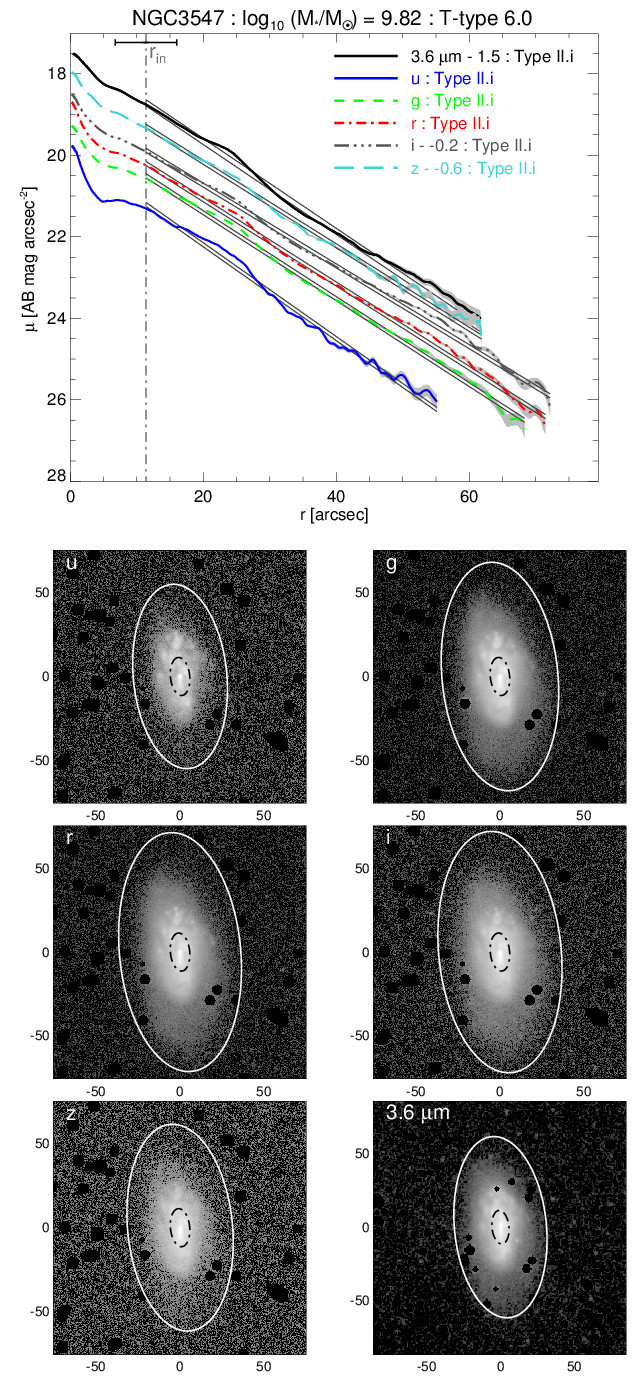 NGC3583
NGC3596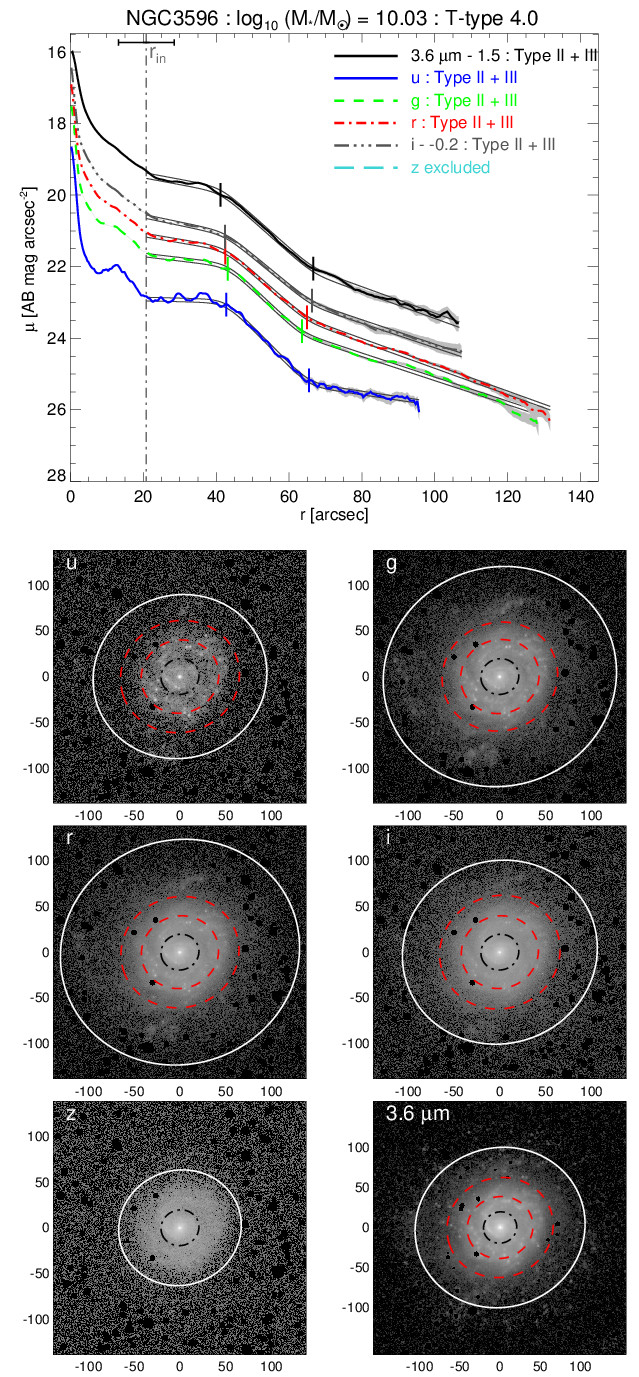 NGC3611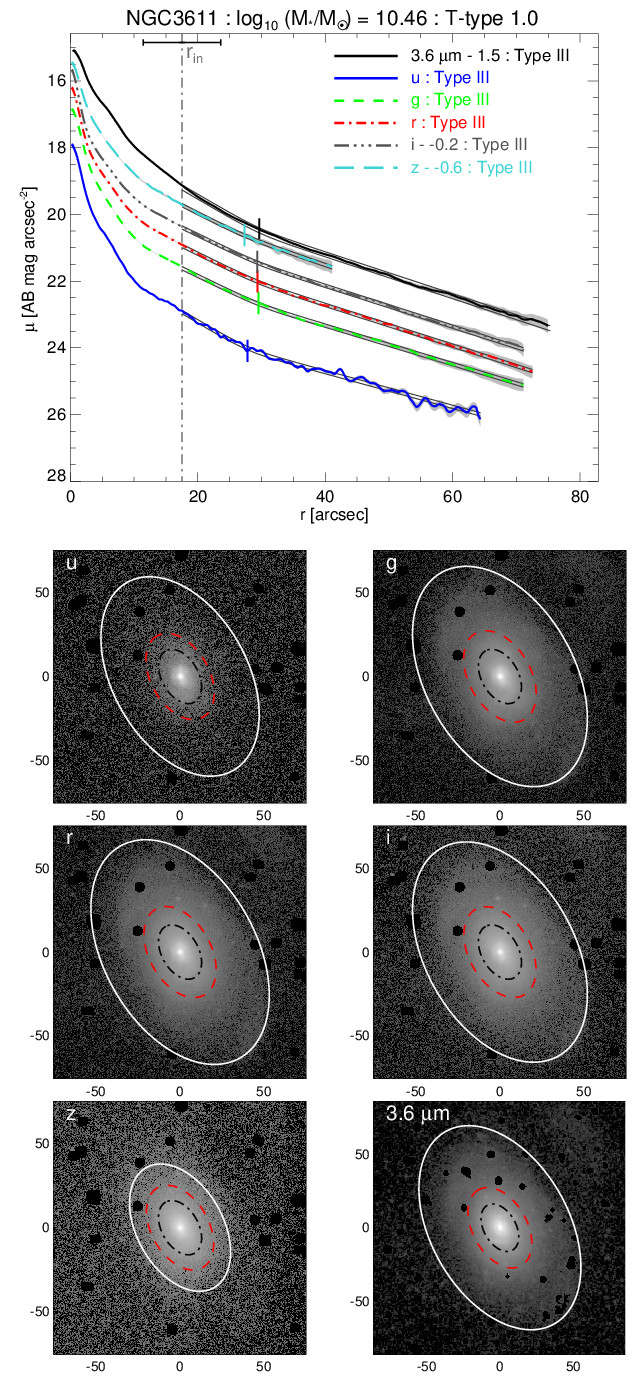 NGC3614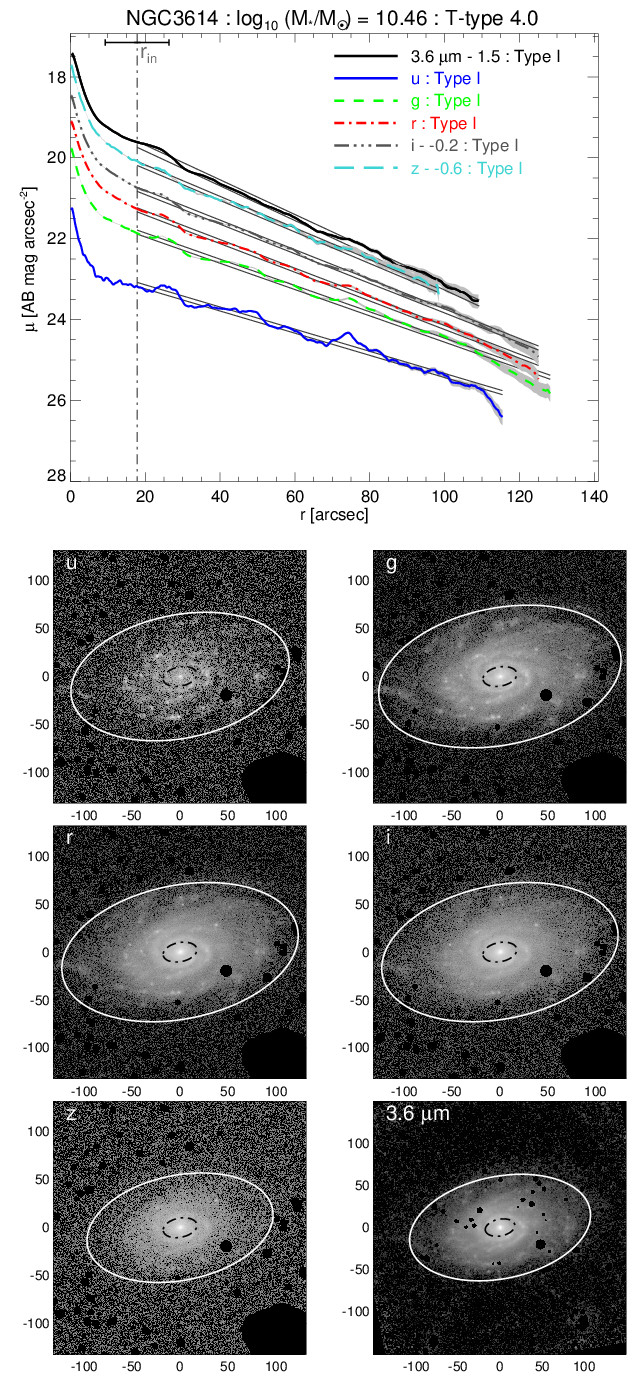 NGC3622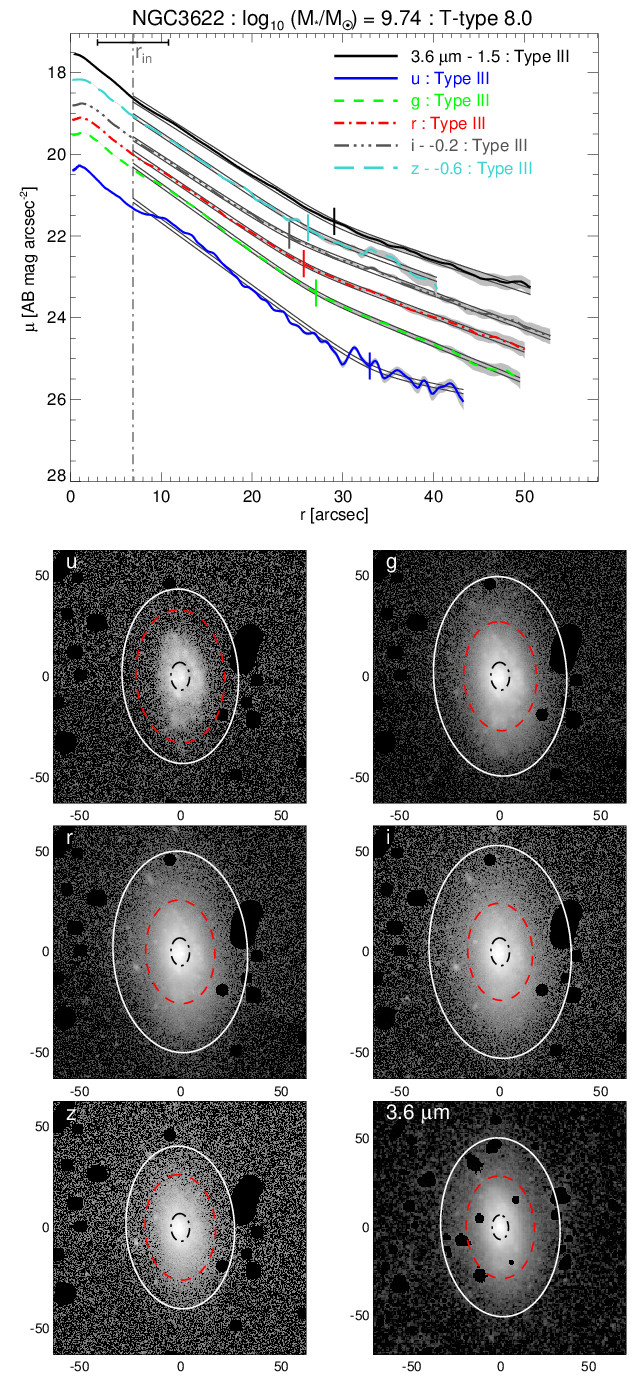 NGC3626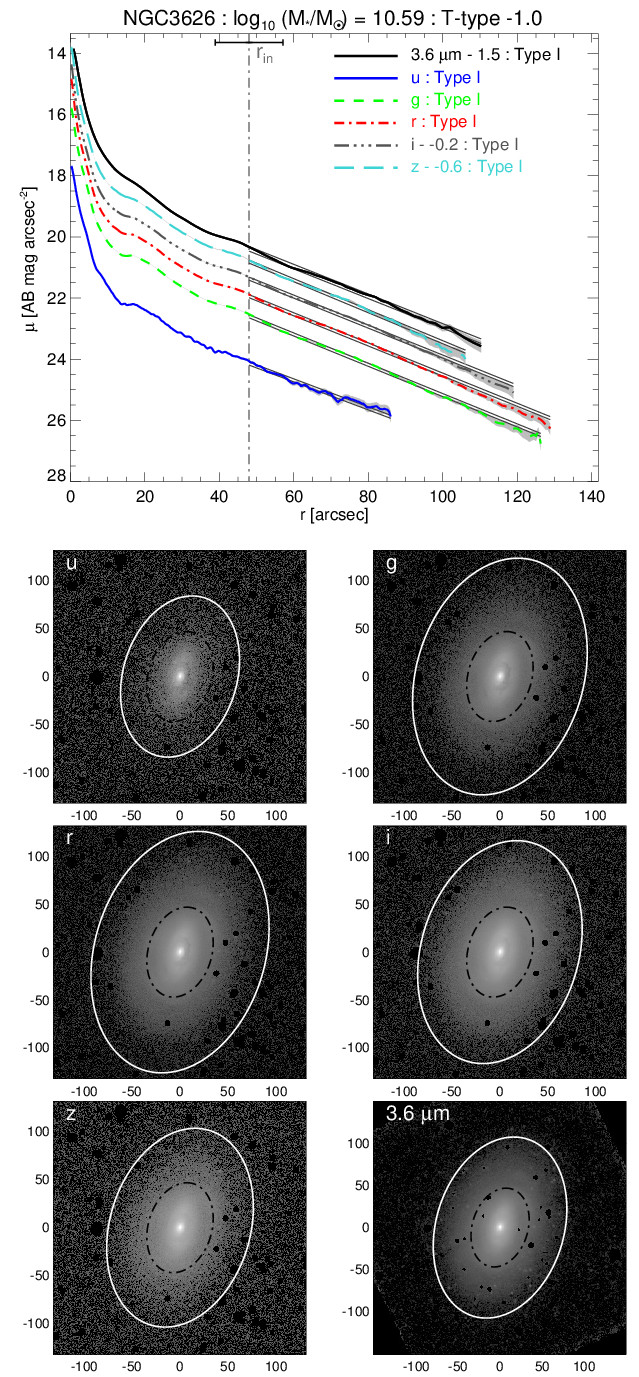 NGC3627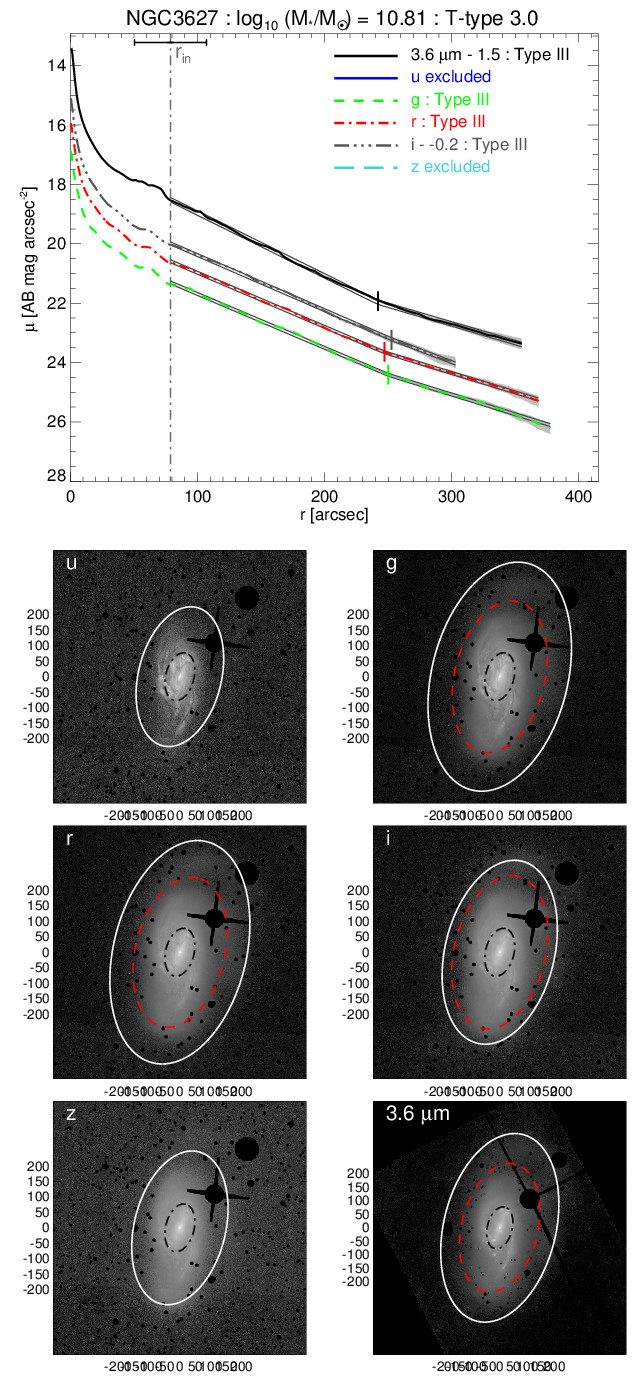 NGC3629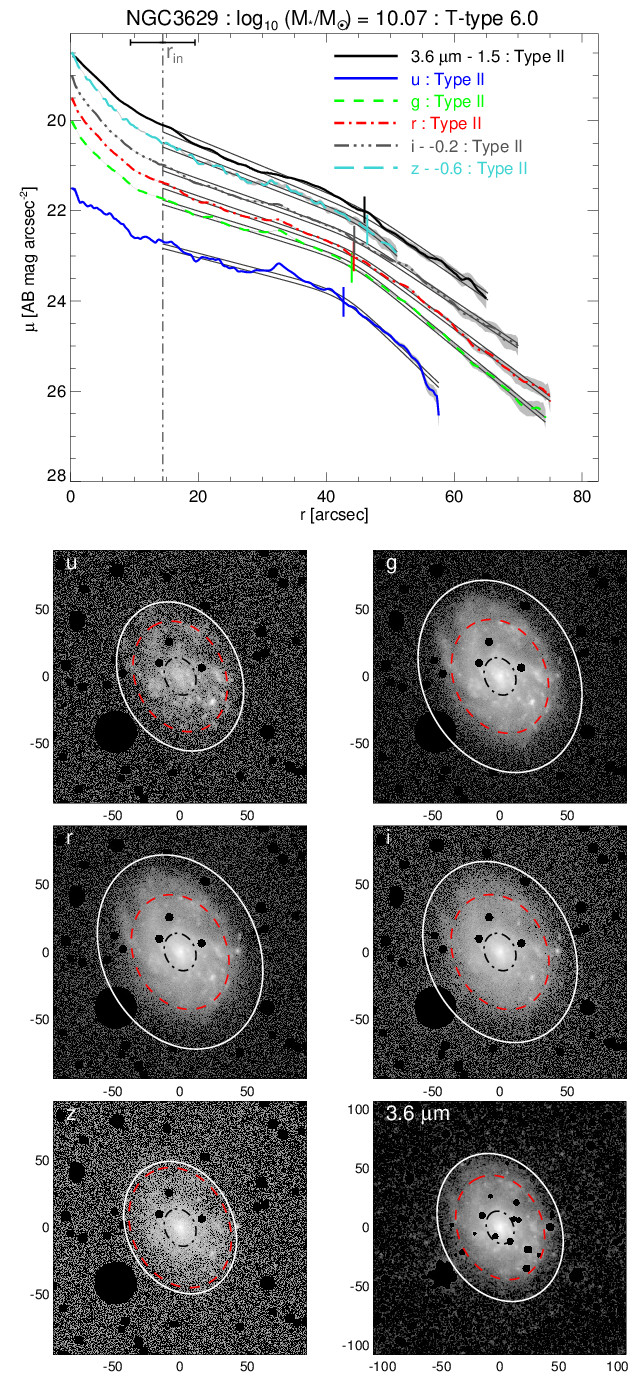 NGC3631
NGC3642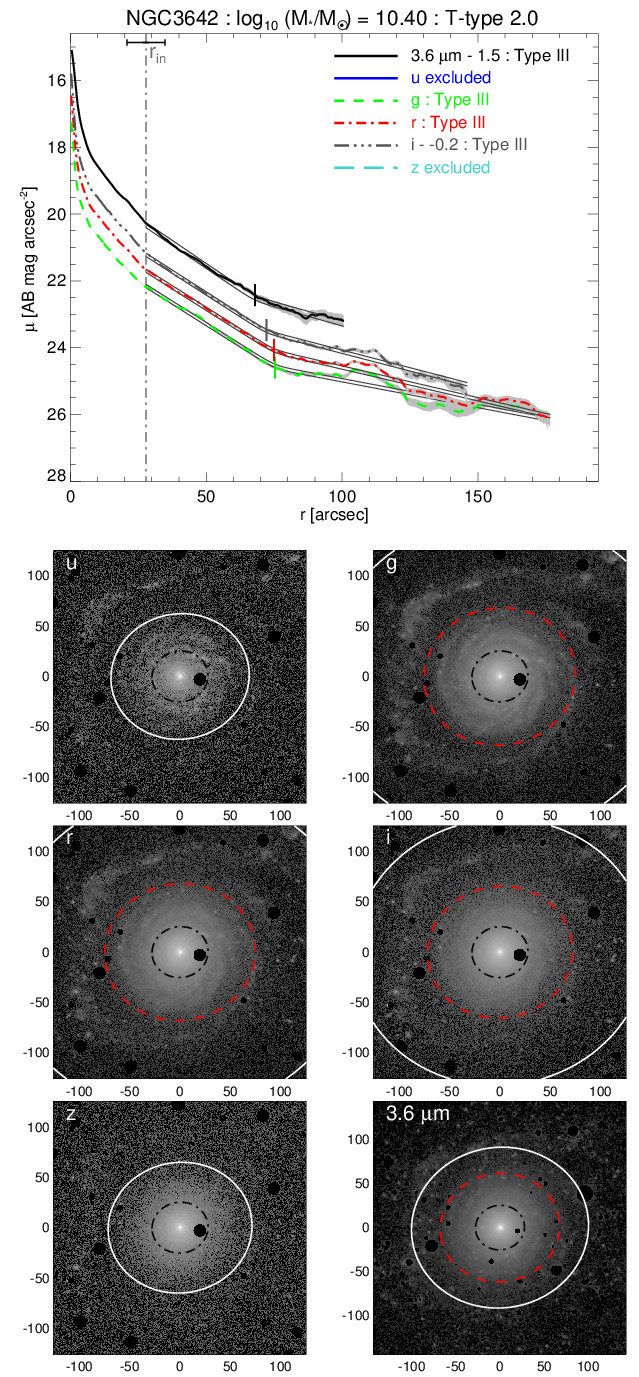 NGC3654
NGC3655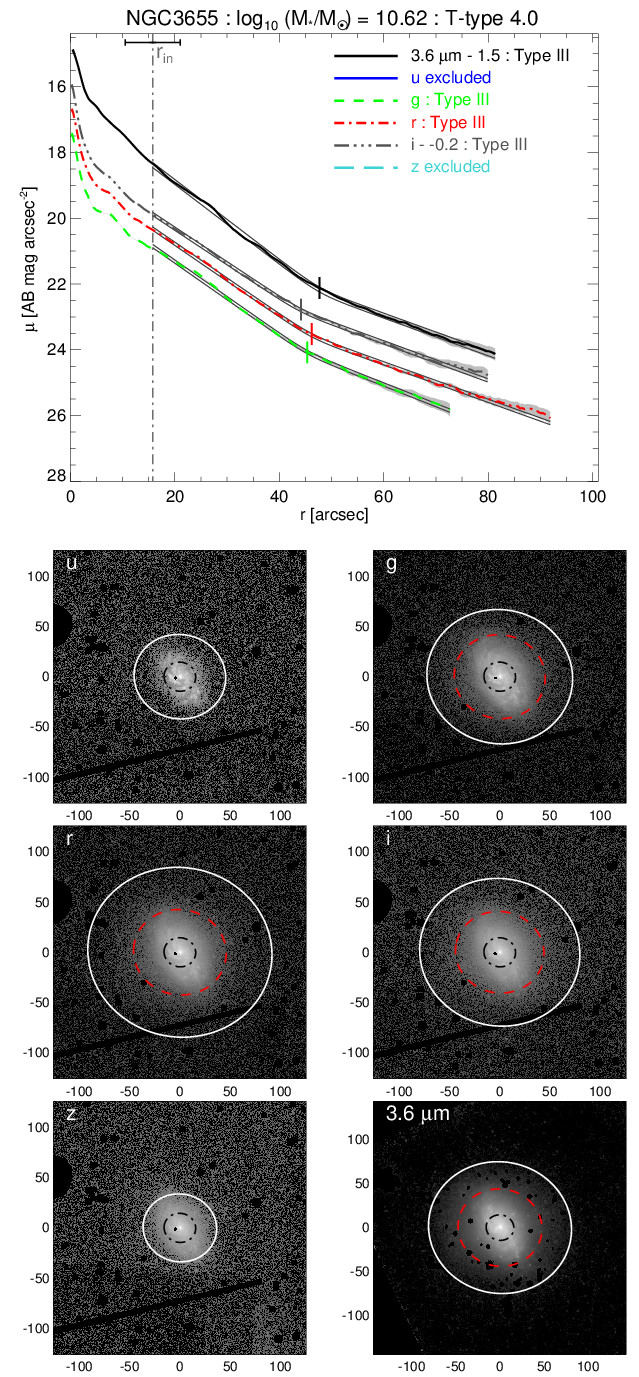 NGC3659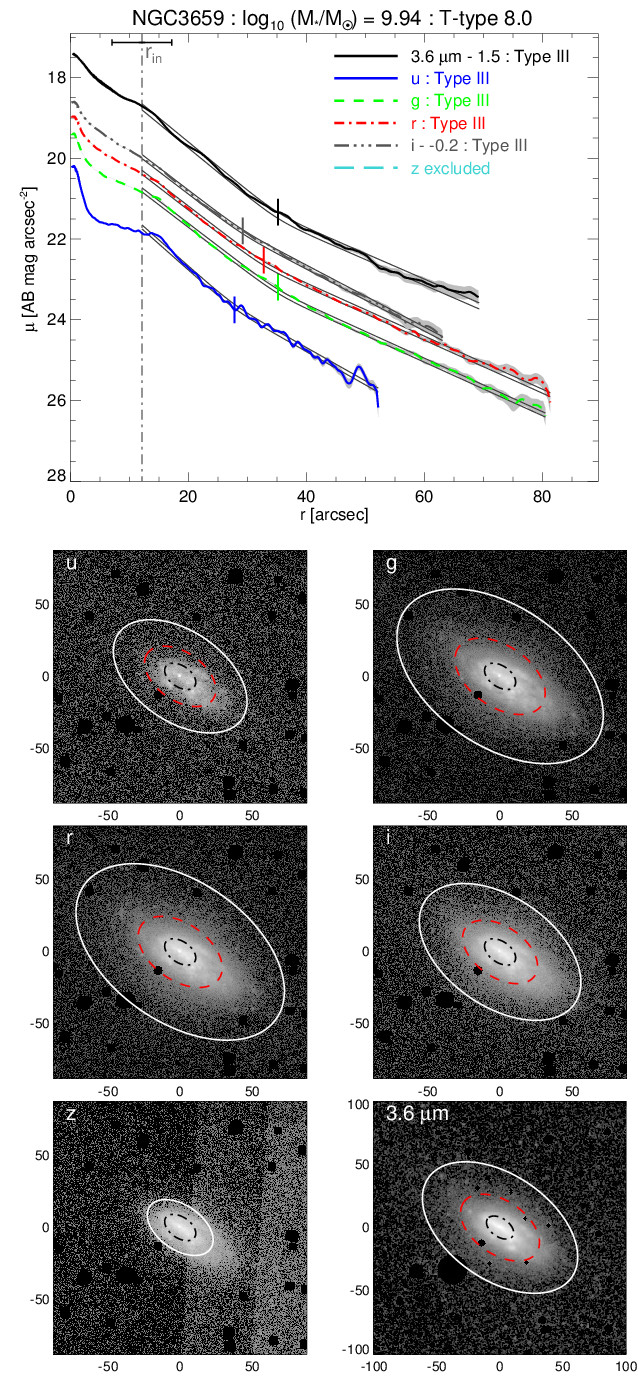 NGC3664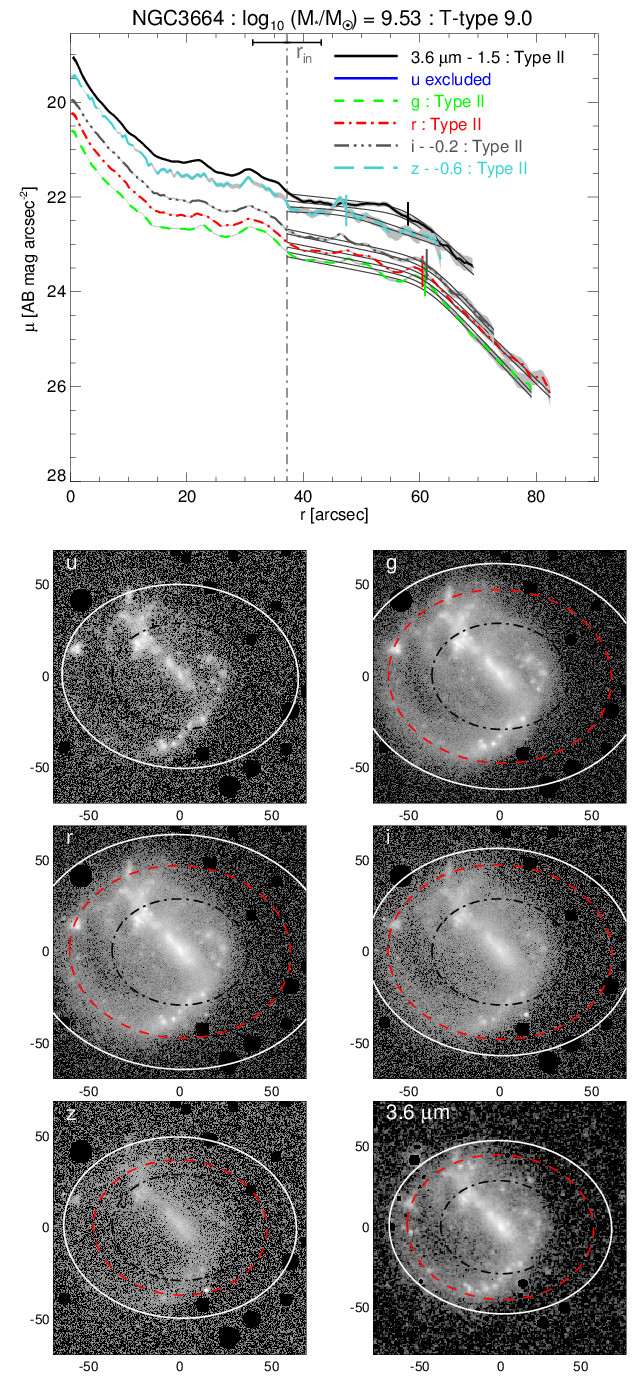 NGC3673
NGC3681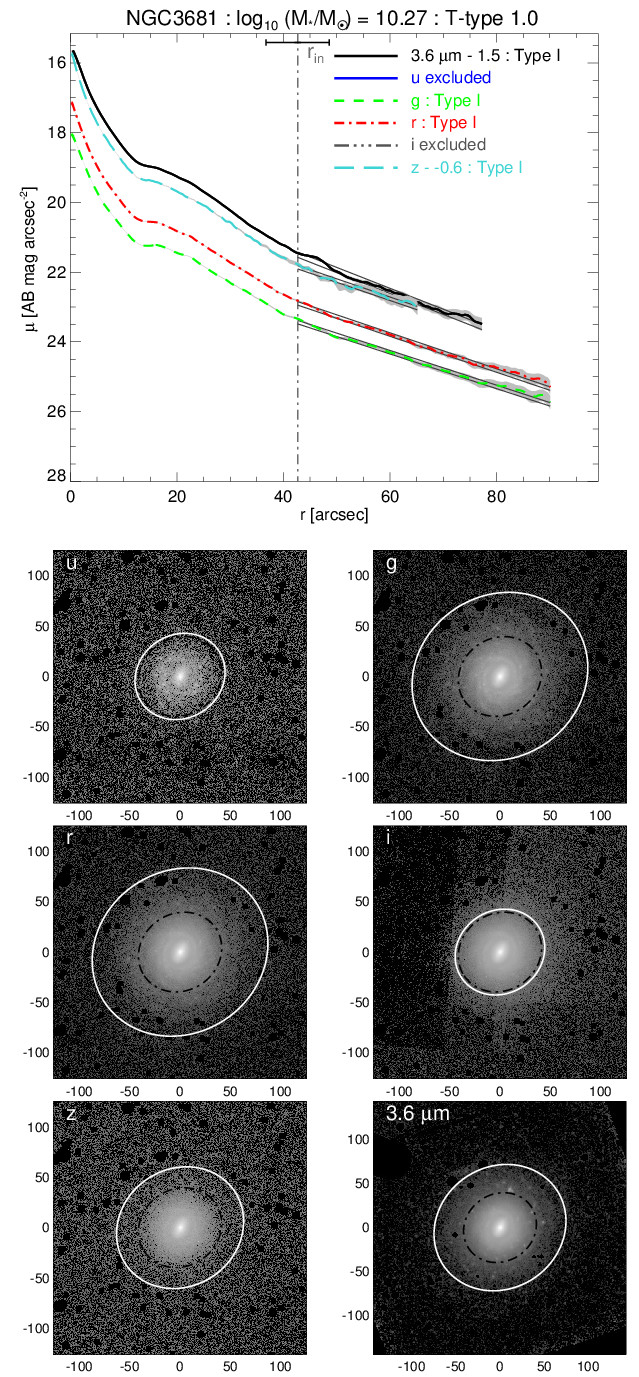 NGC3682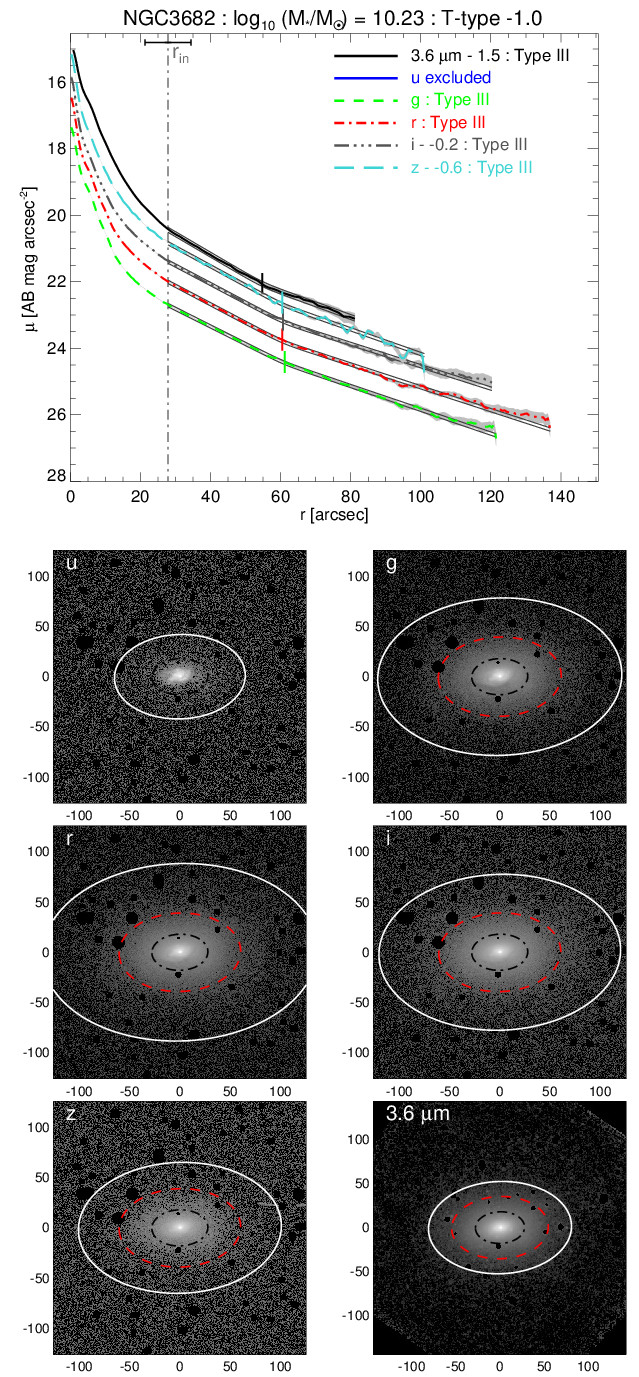 NGC3683A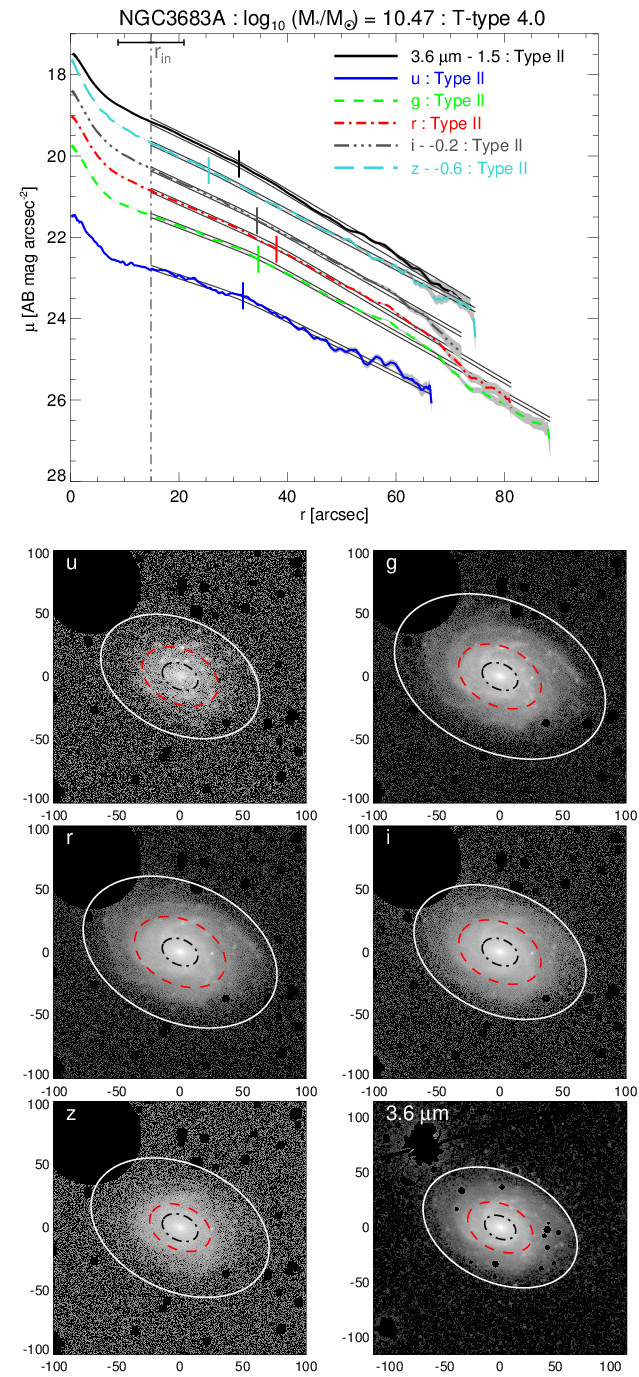 NGC3684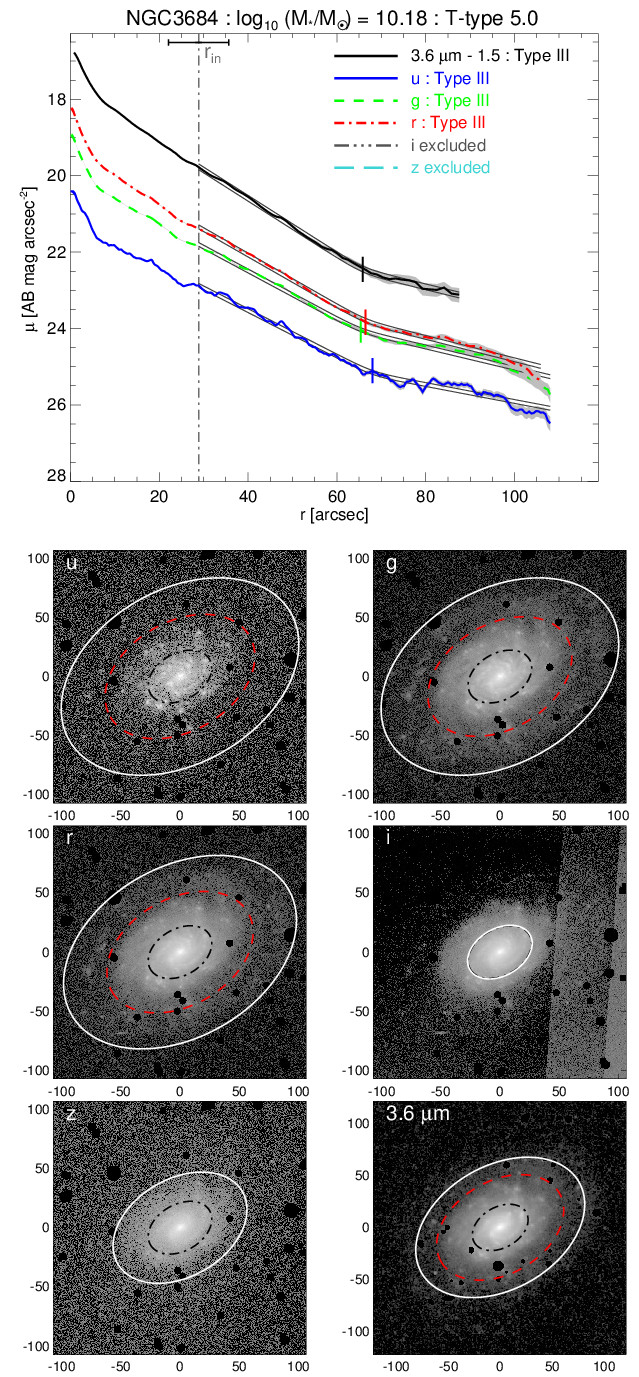 NGC3686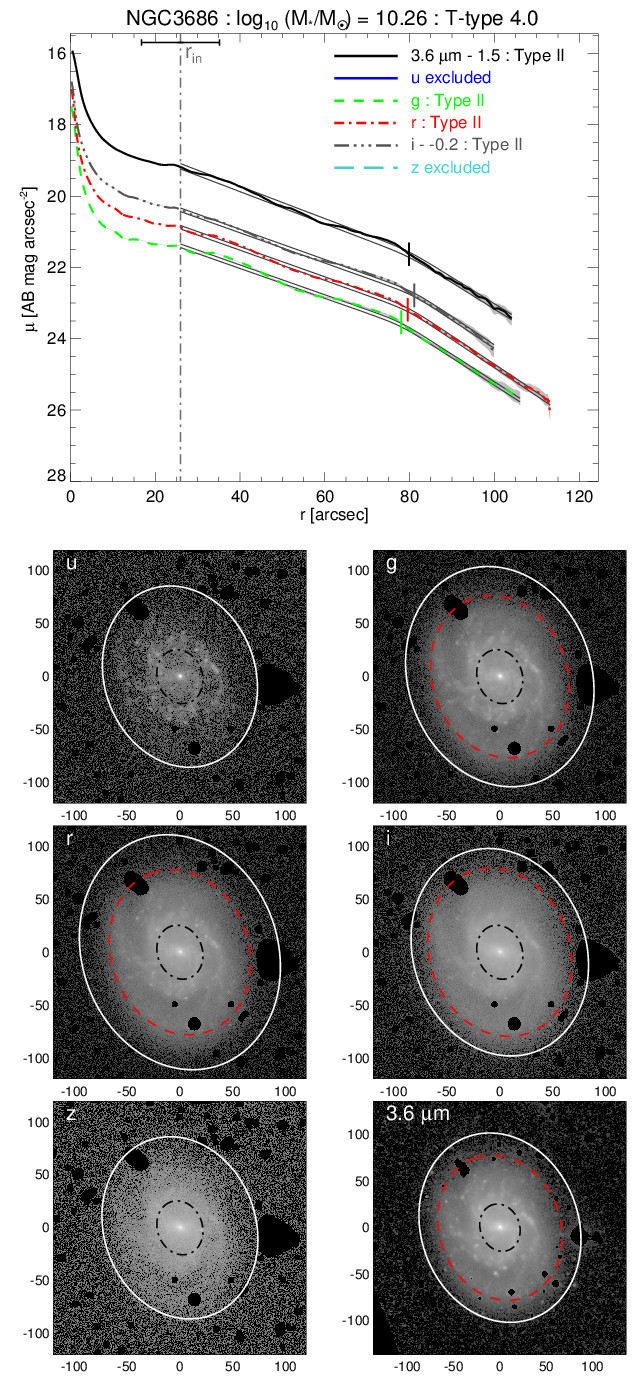 NGC3687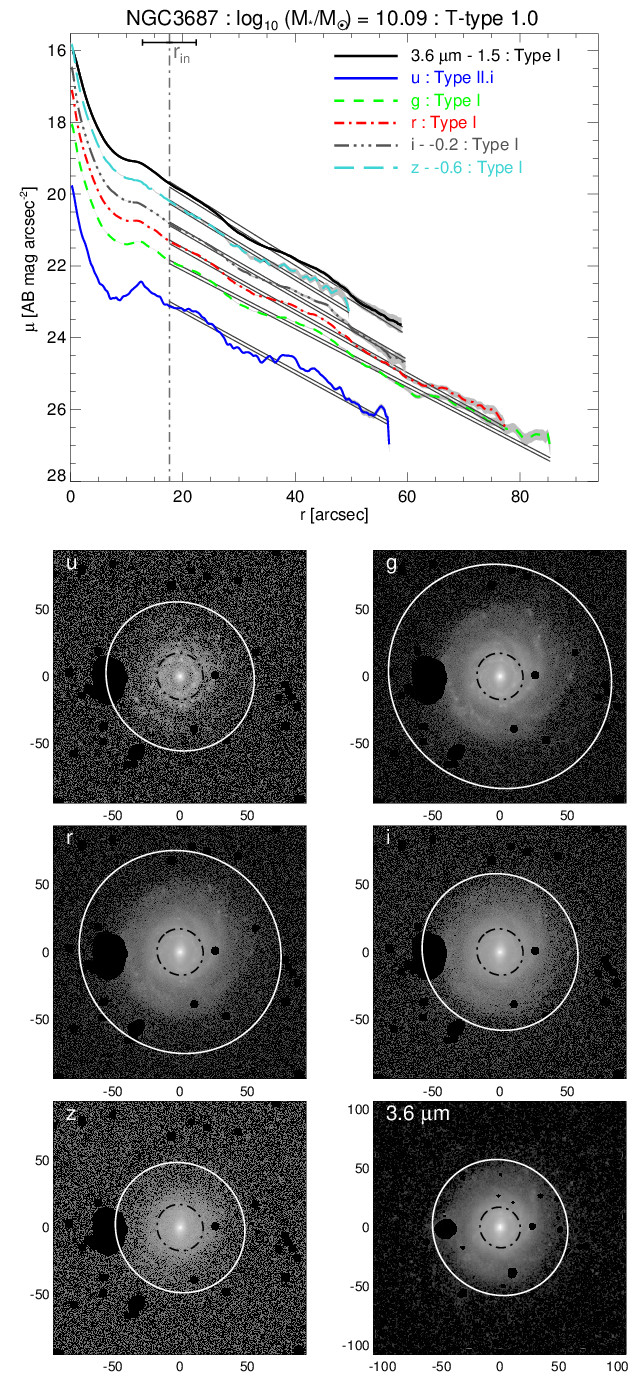 NGC3689
NGC3701
NGC3705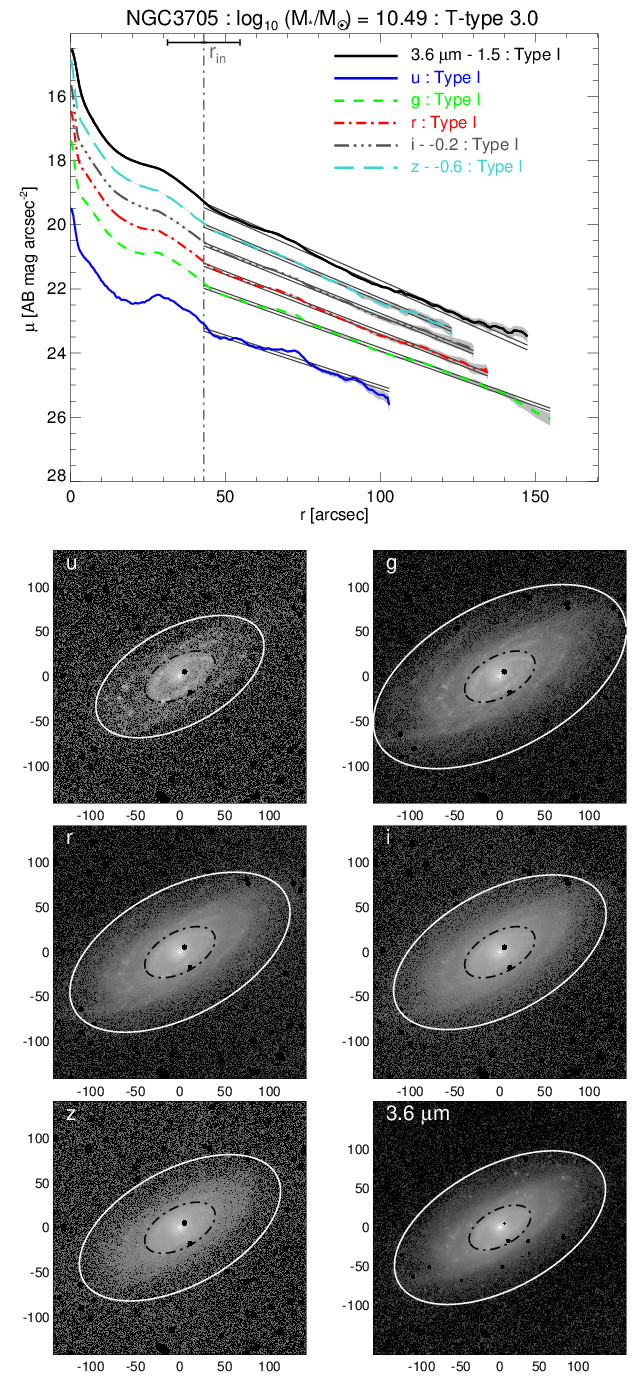 NGC3706
NGC3715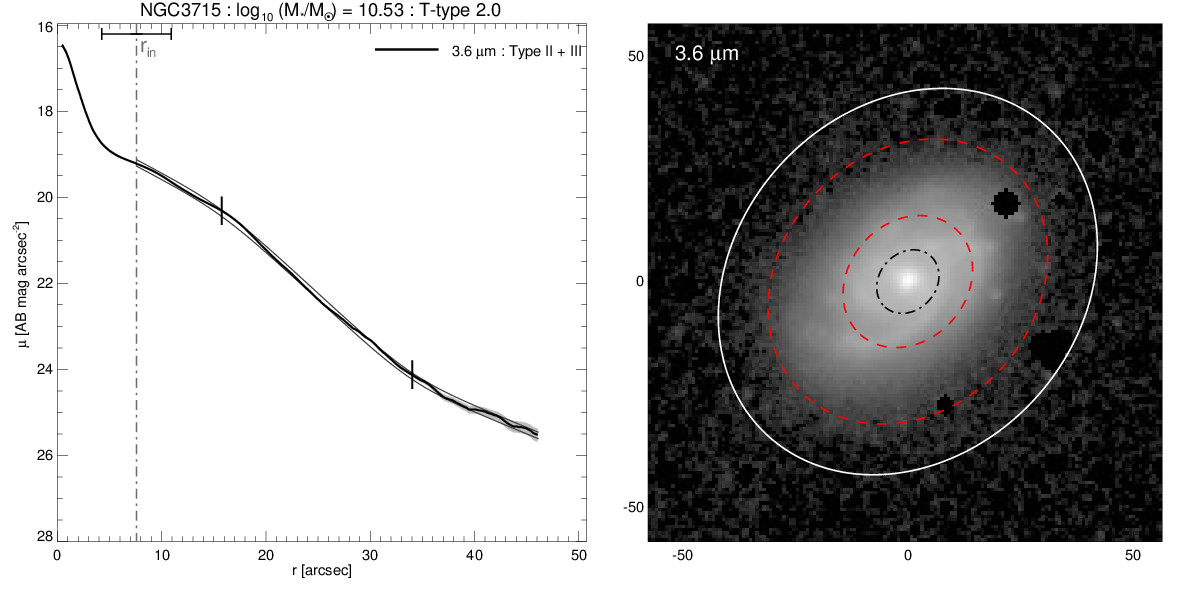 NGC3729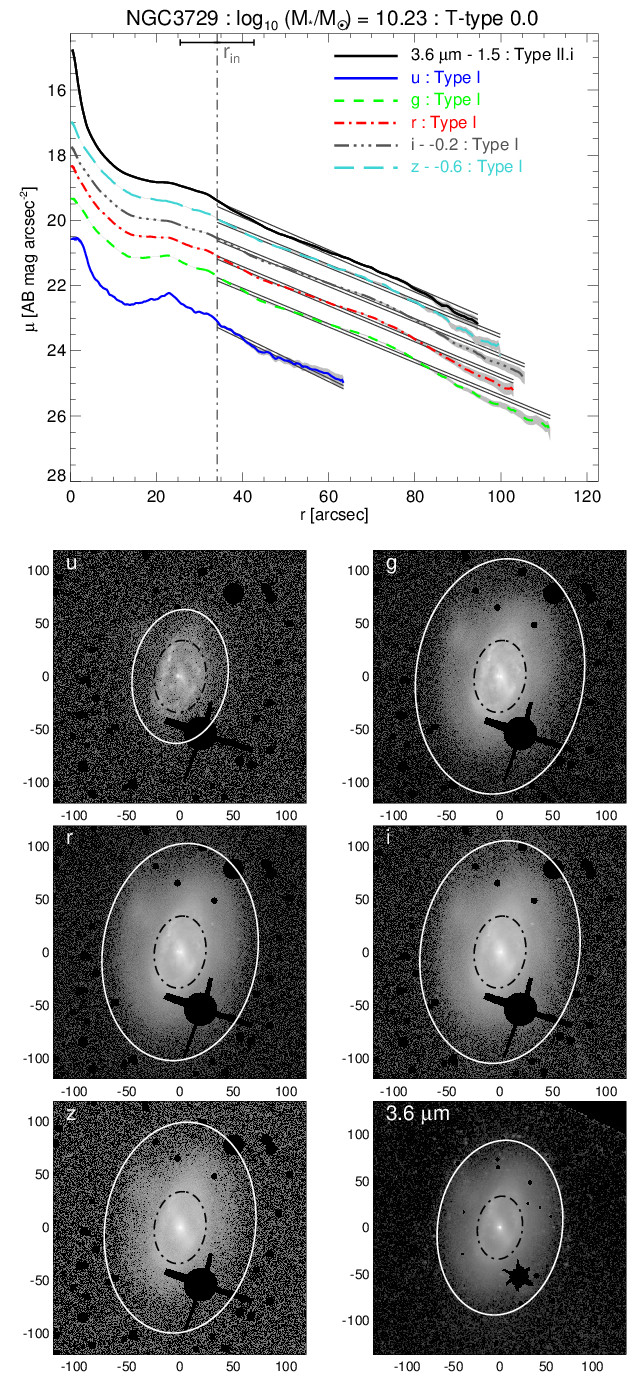 NGC3752
NGC3756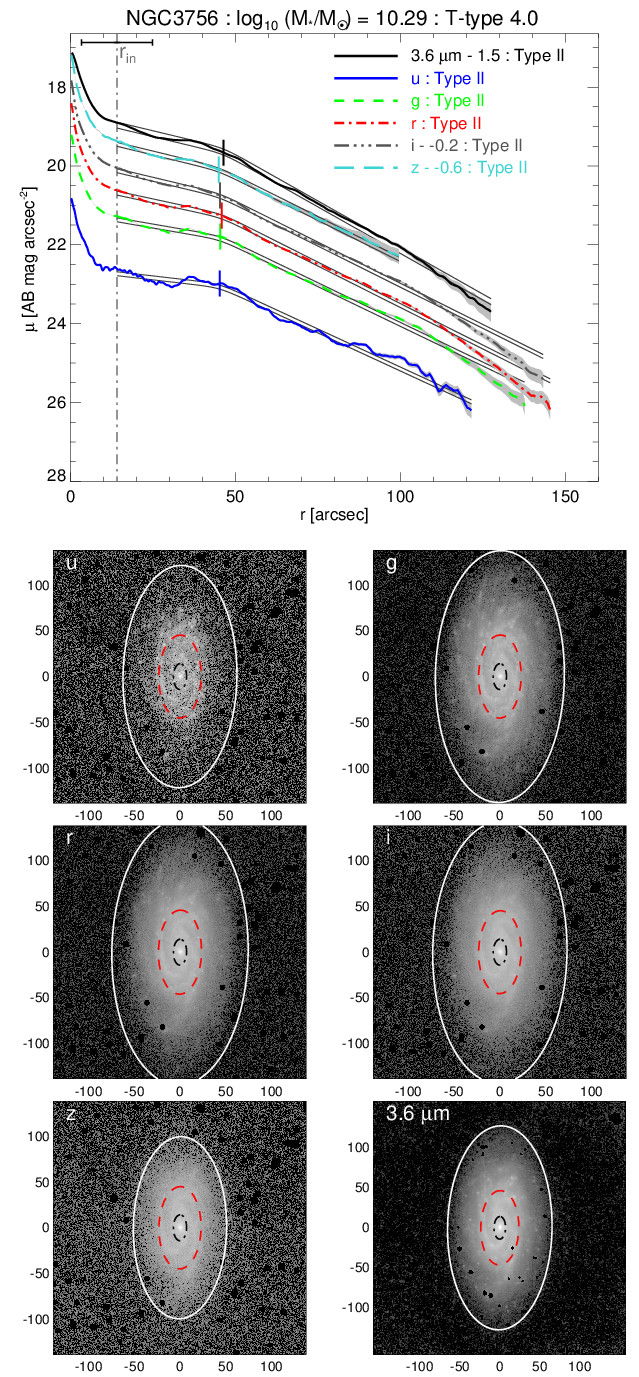 NGC3780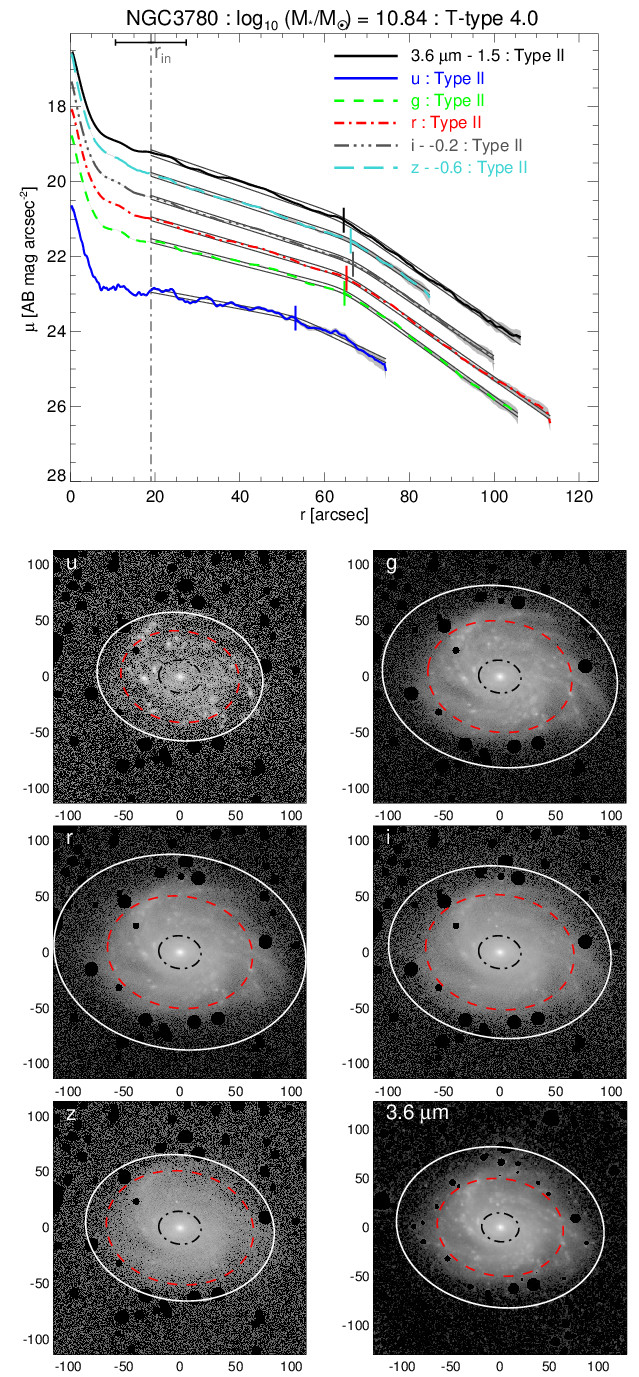 NGC3782
NGC3795A
NGC3810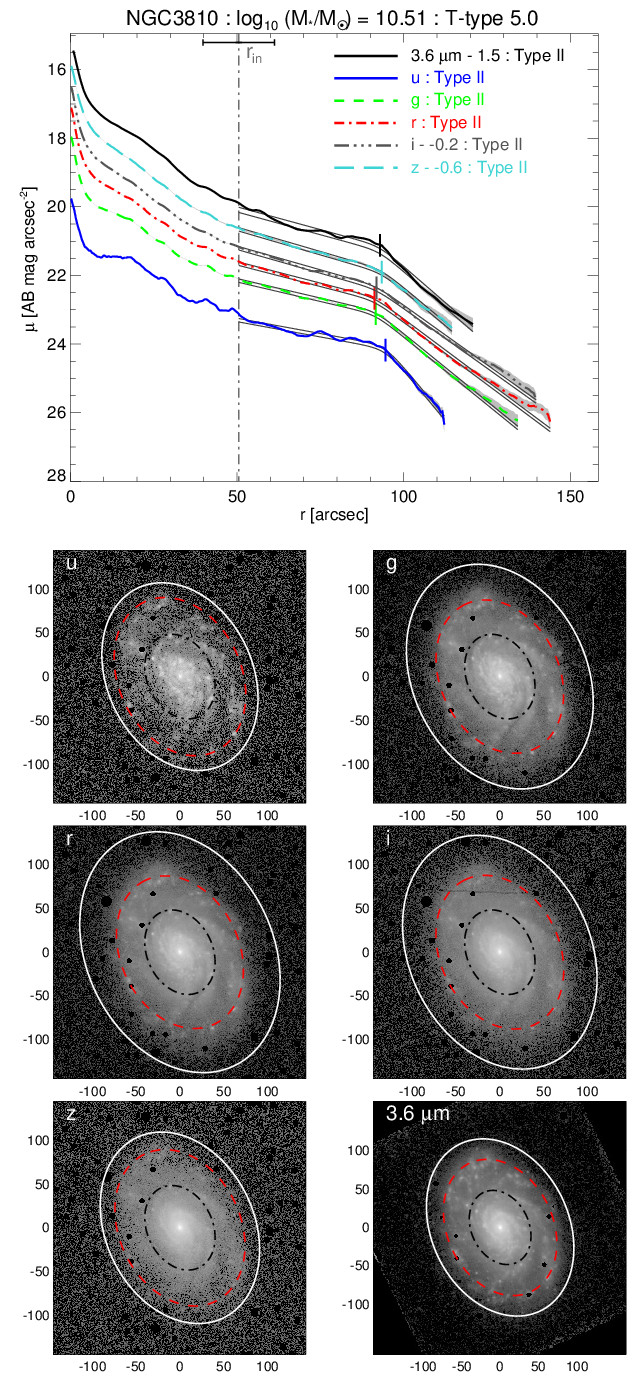 NGC3846A
NGC3870
NGC3876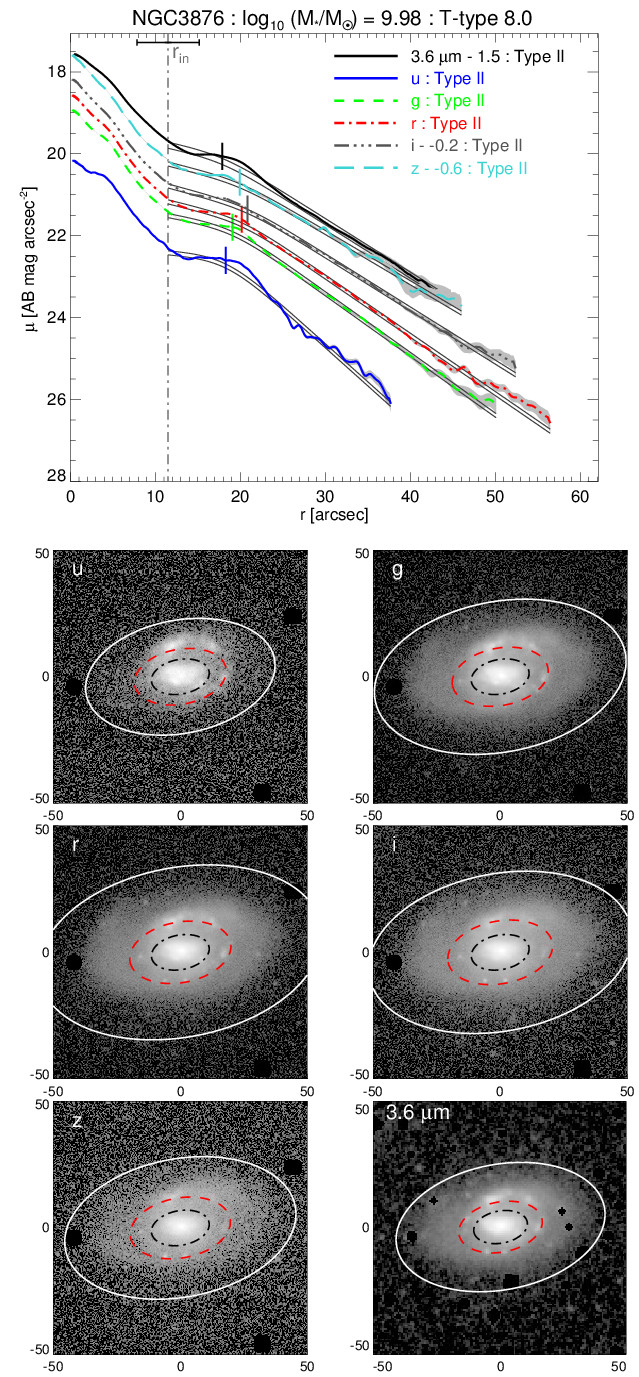 NGC3887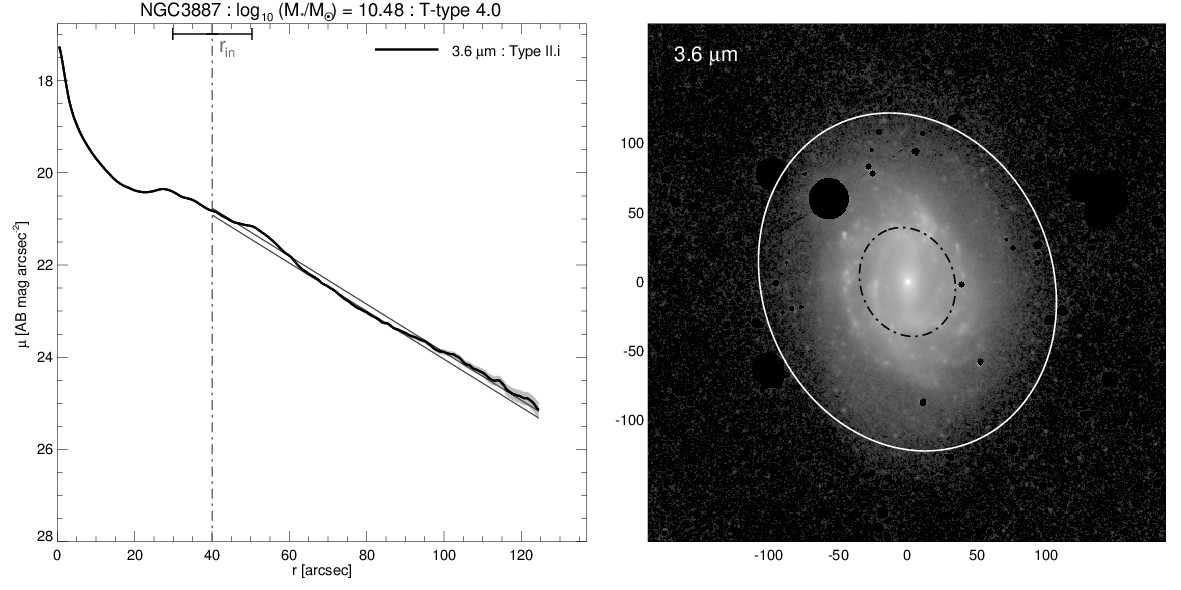 NGC3888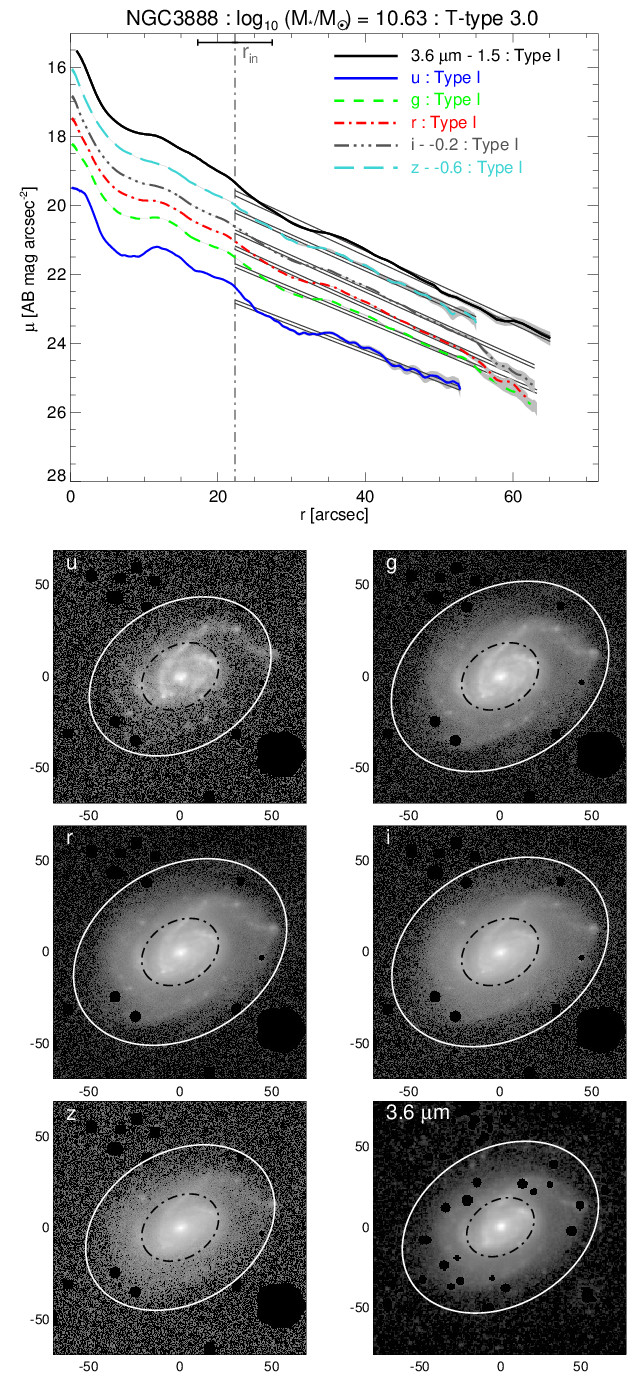 NGC3892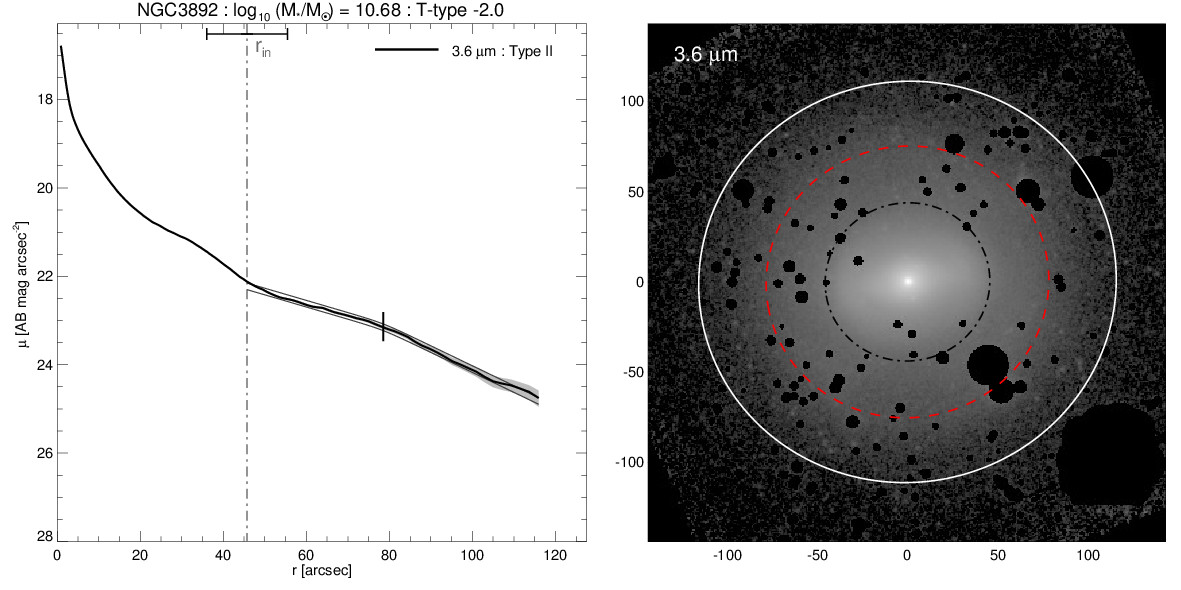 NGC3893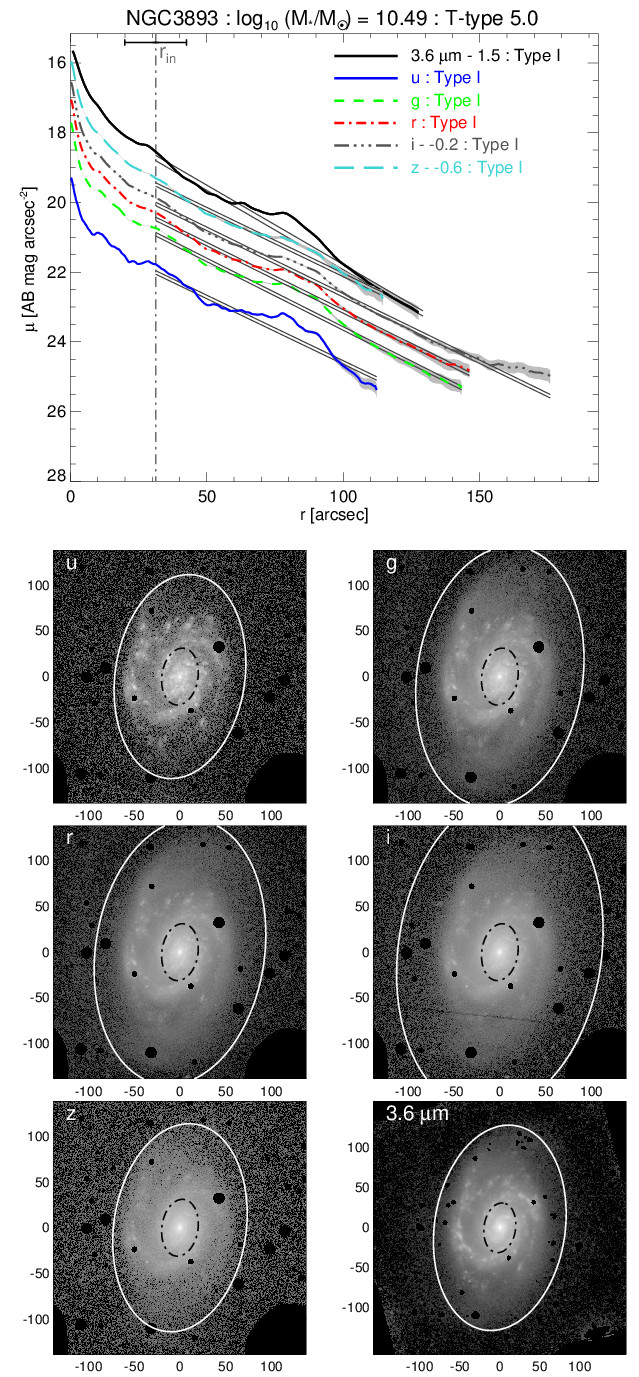 NGC3896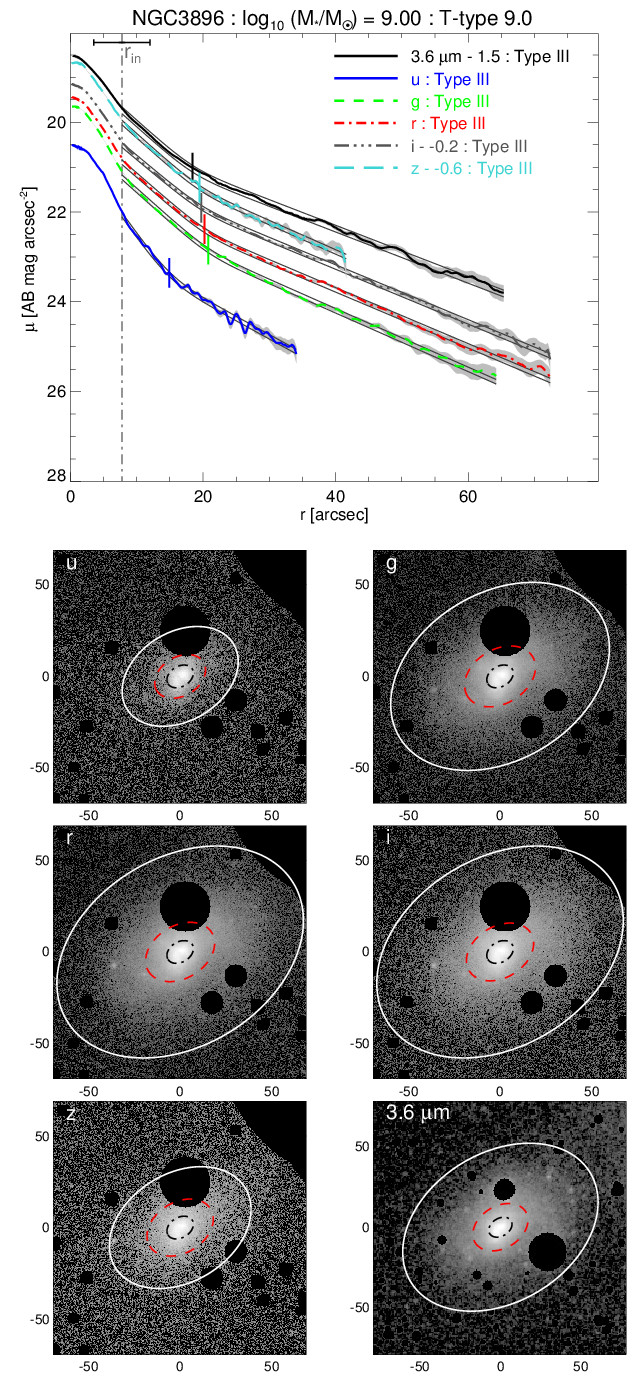 NGC3898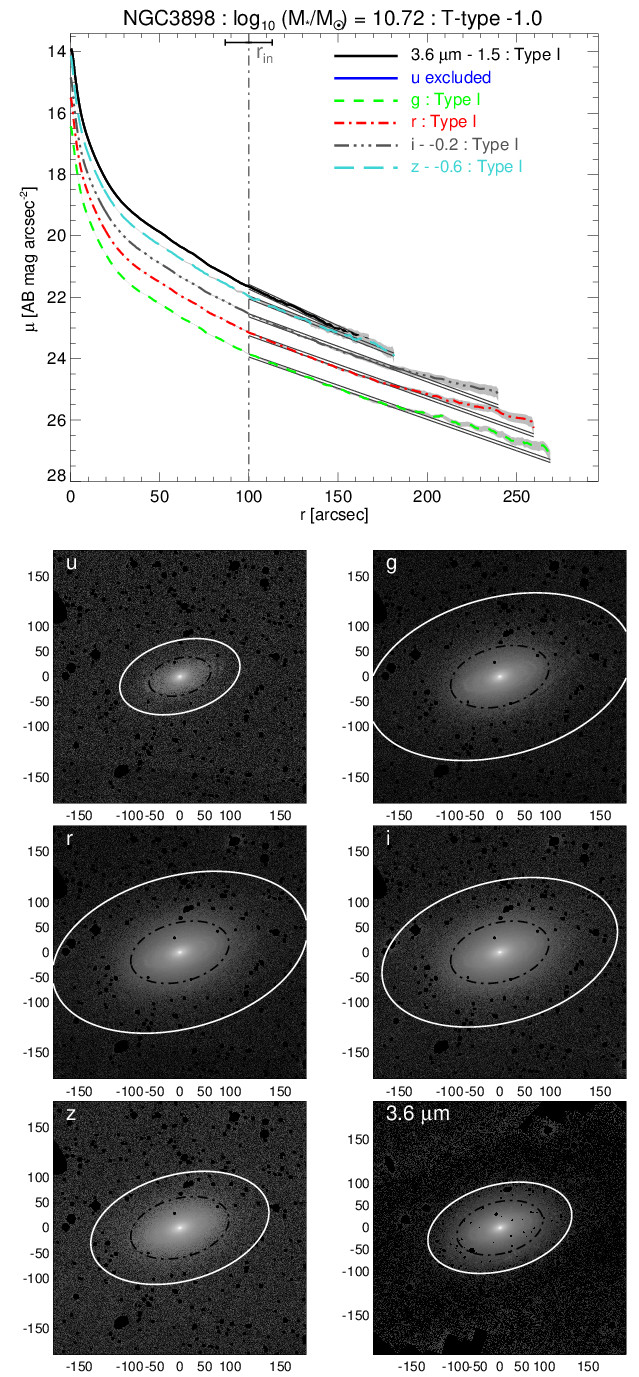 NGC3900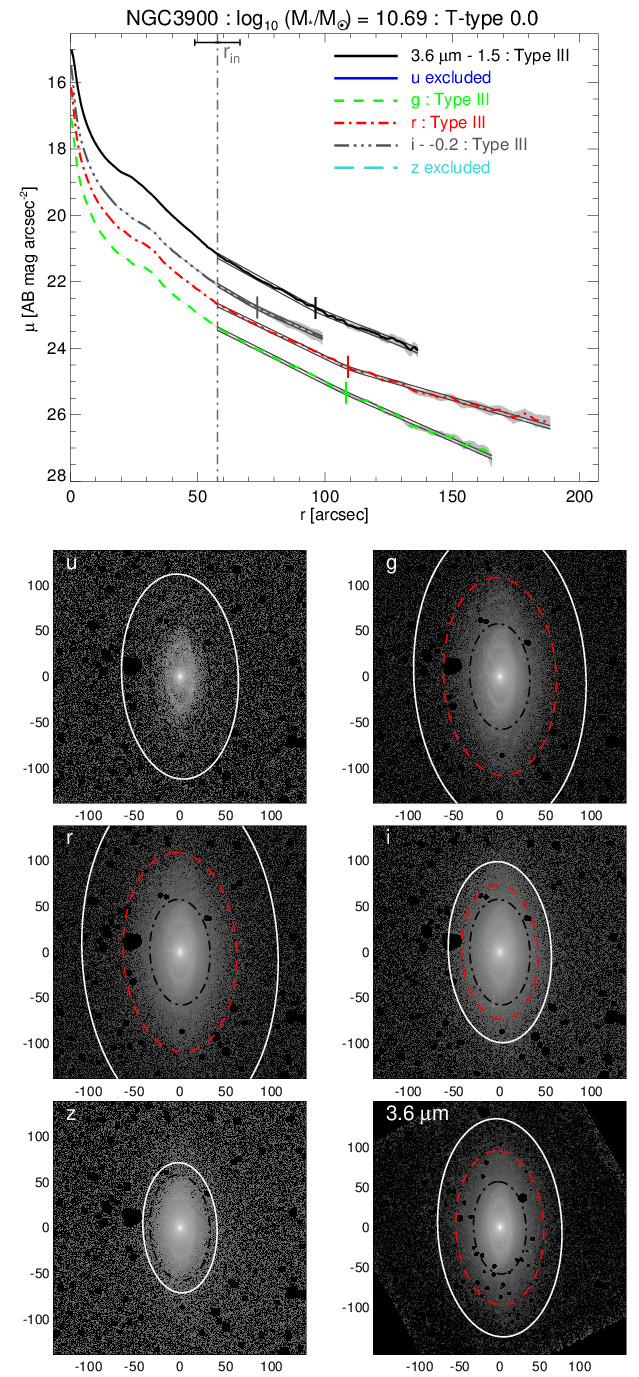 NGC3901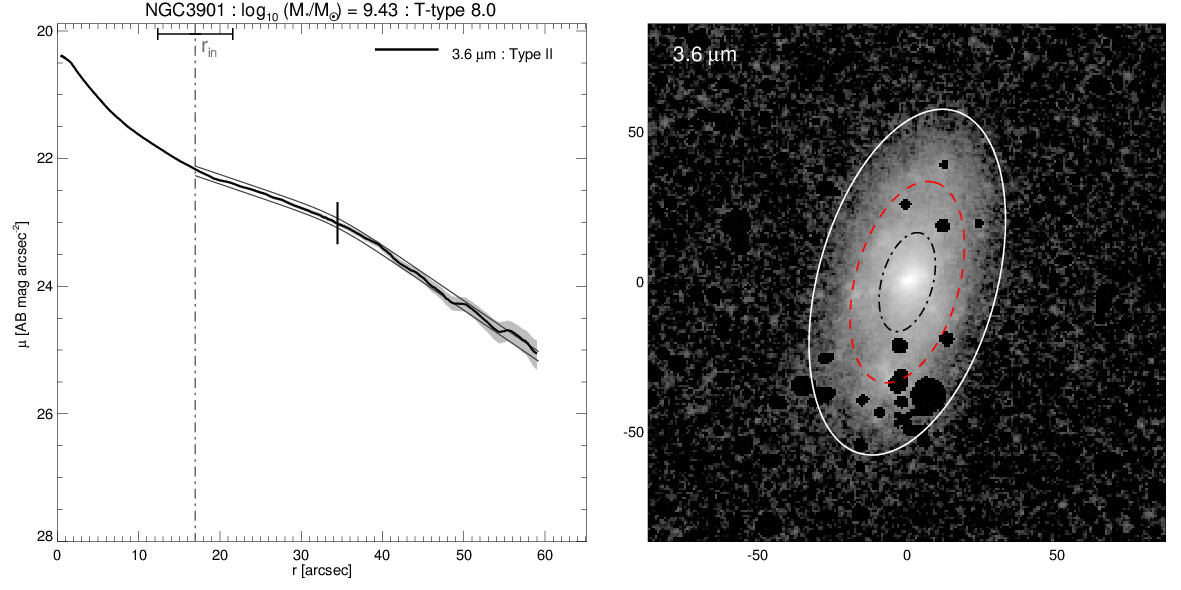 NGC3906
NGC3913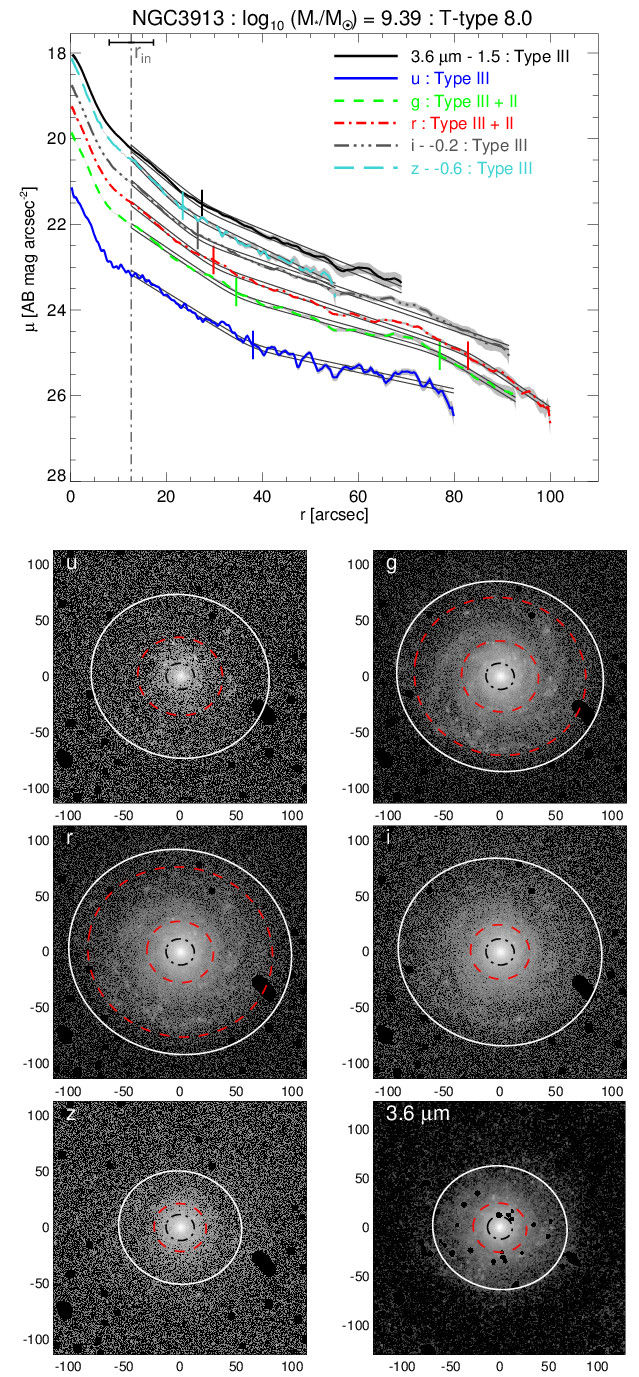 NGC3928
NGC3930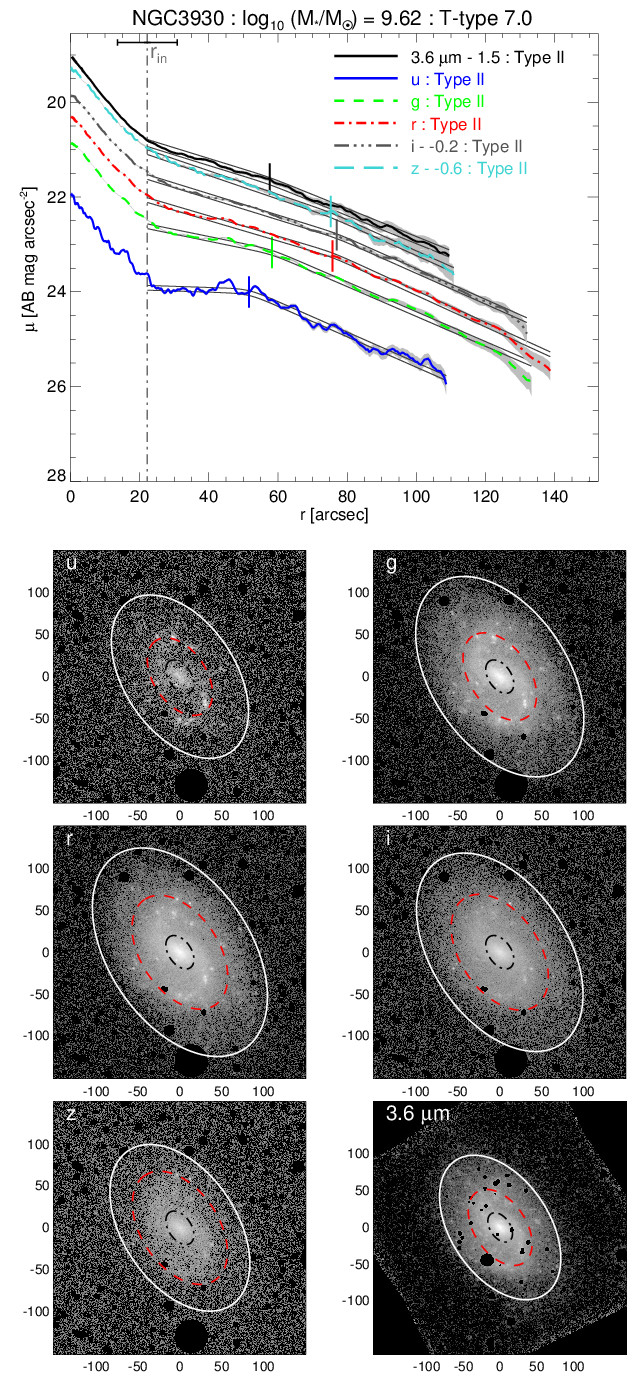 NGC3938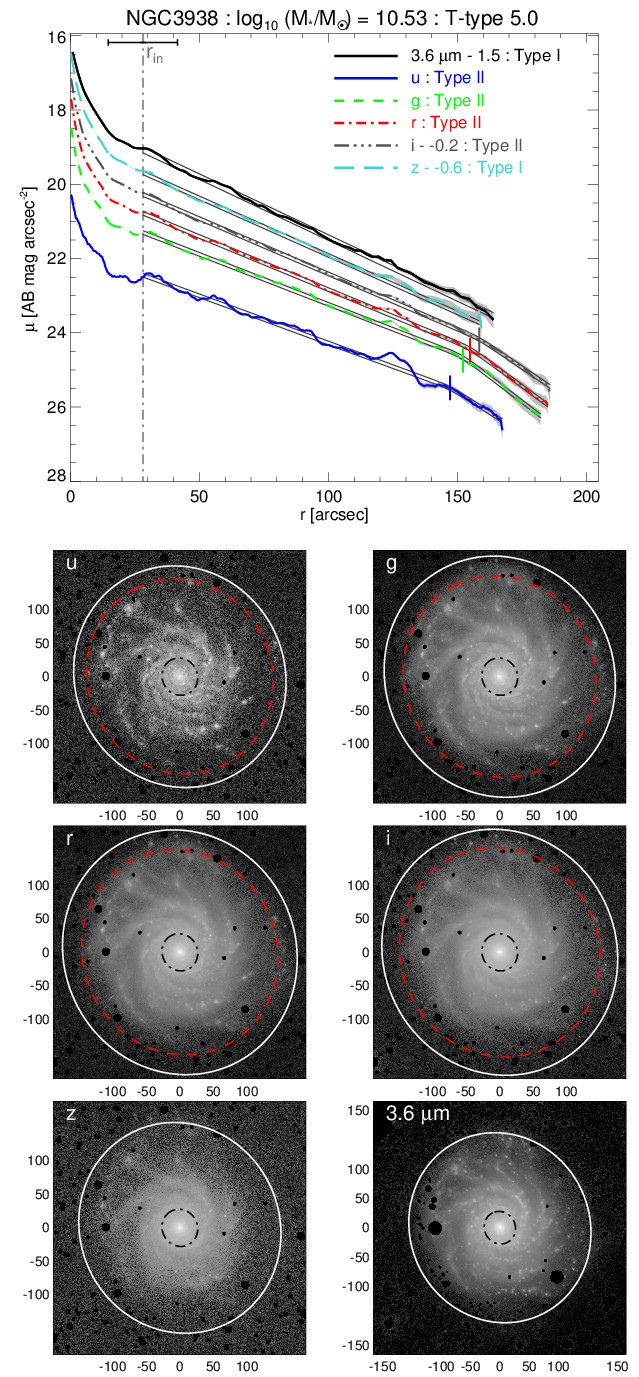 NGC3941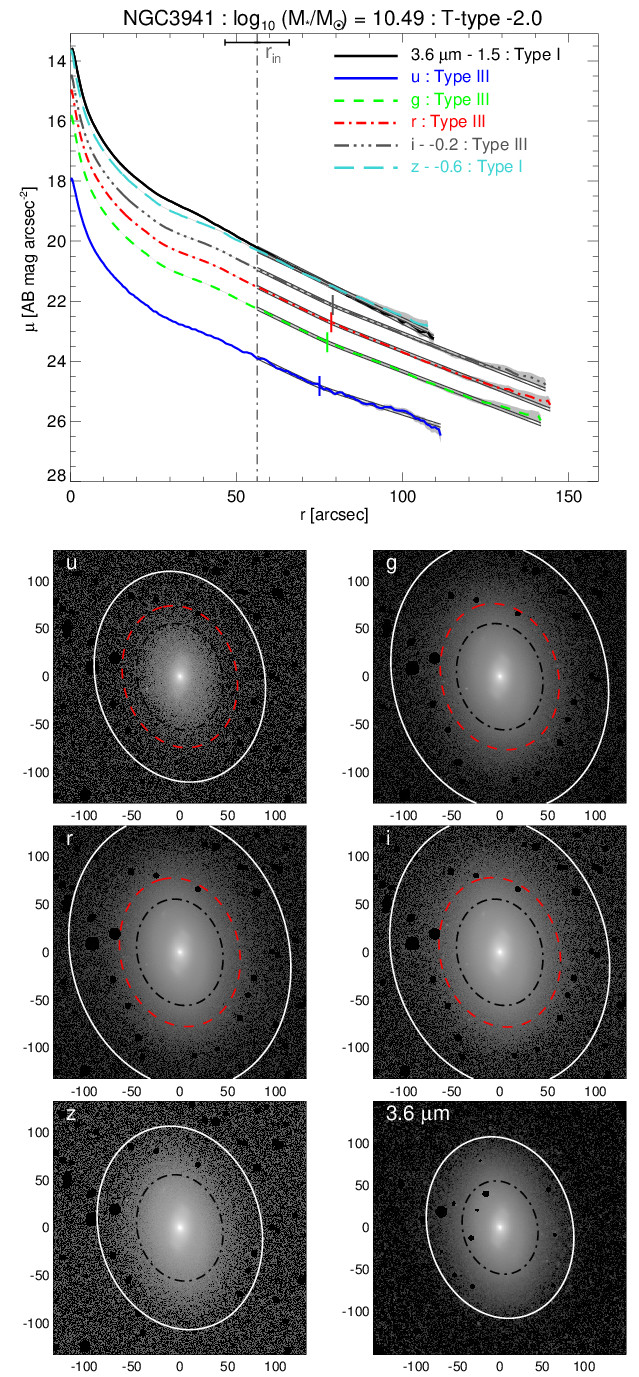 NGC3945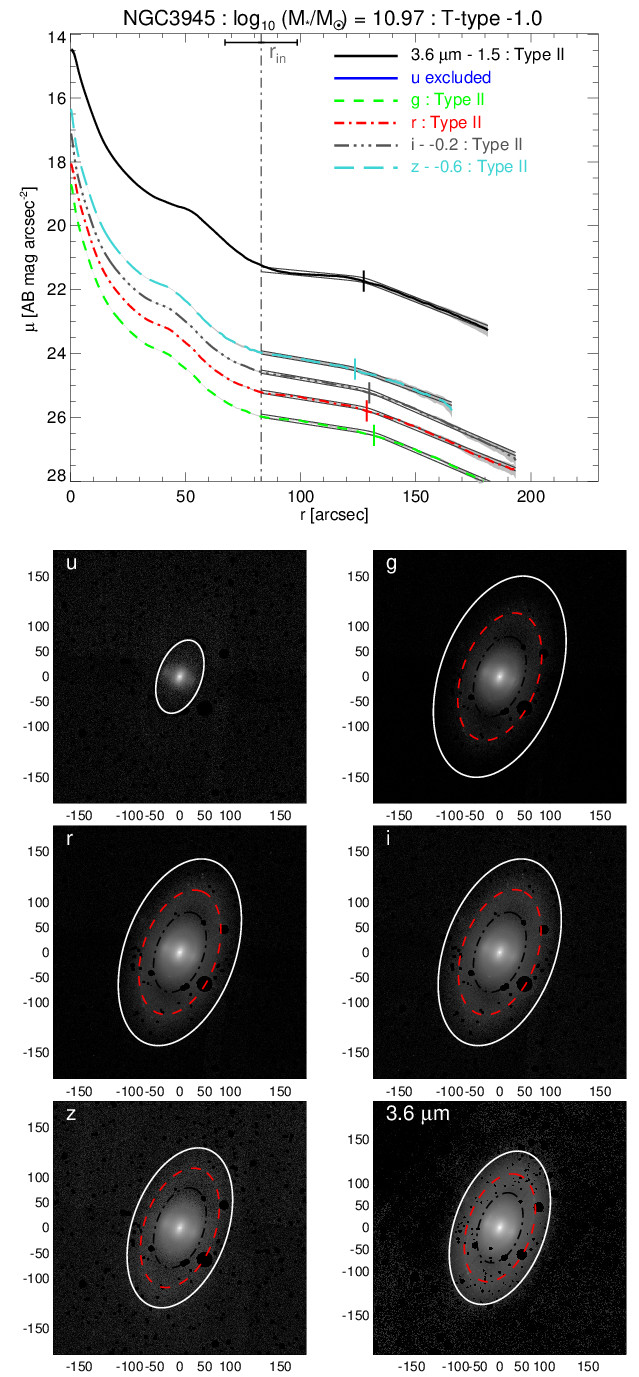 NGC3949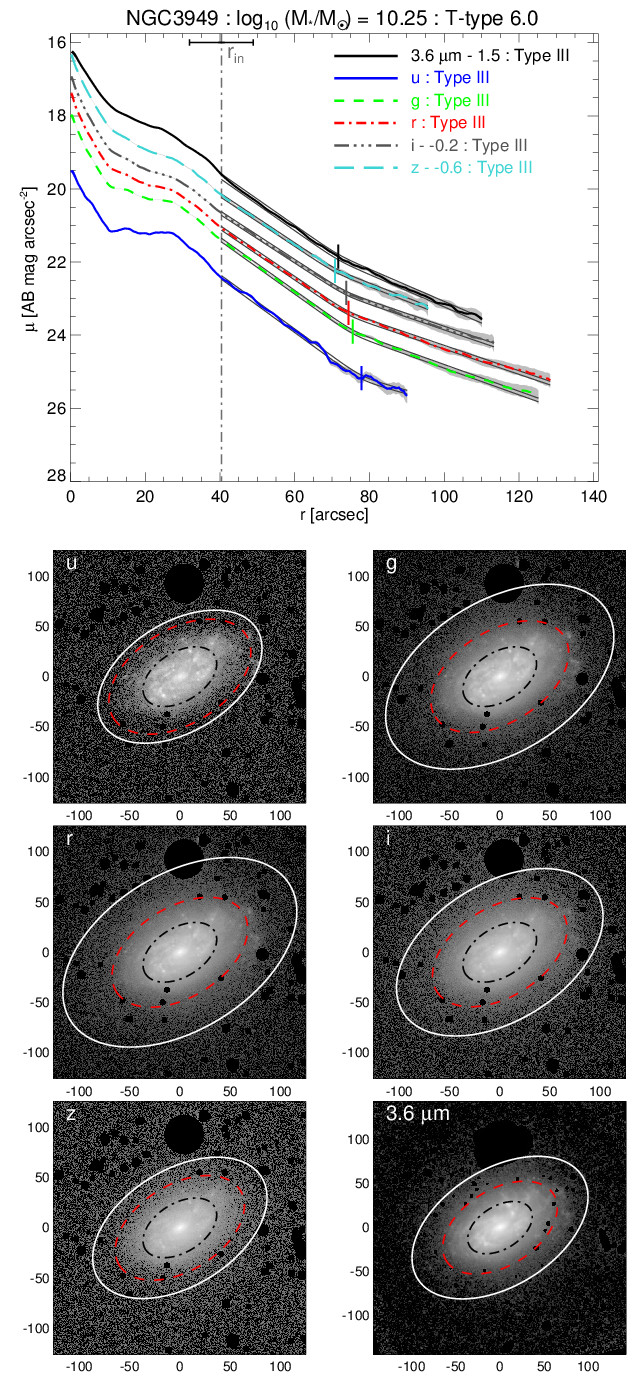 NGC3953
NGC3982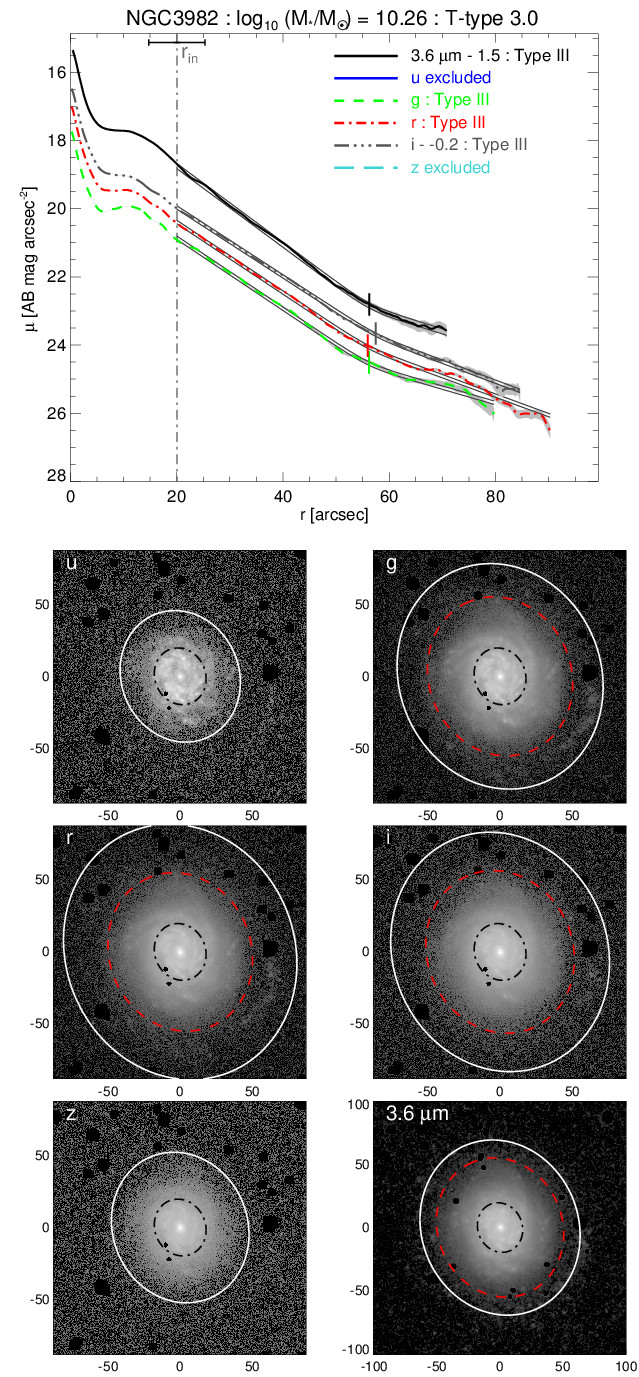 NGC3985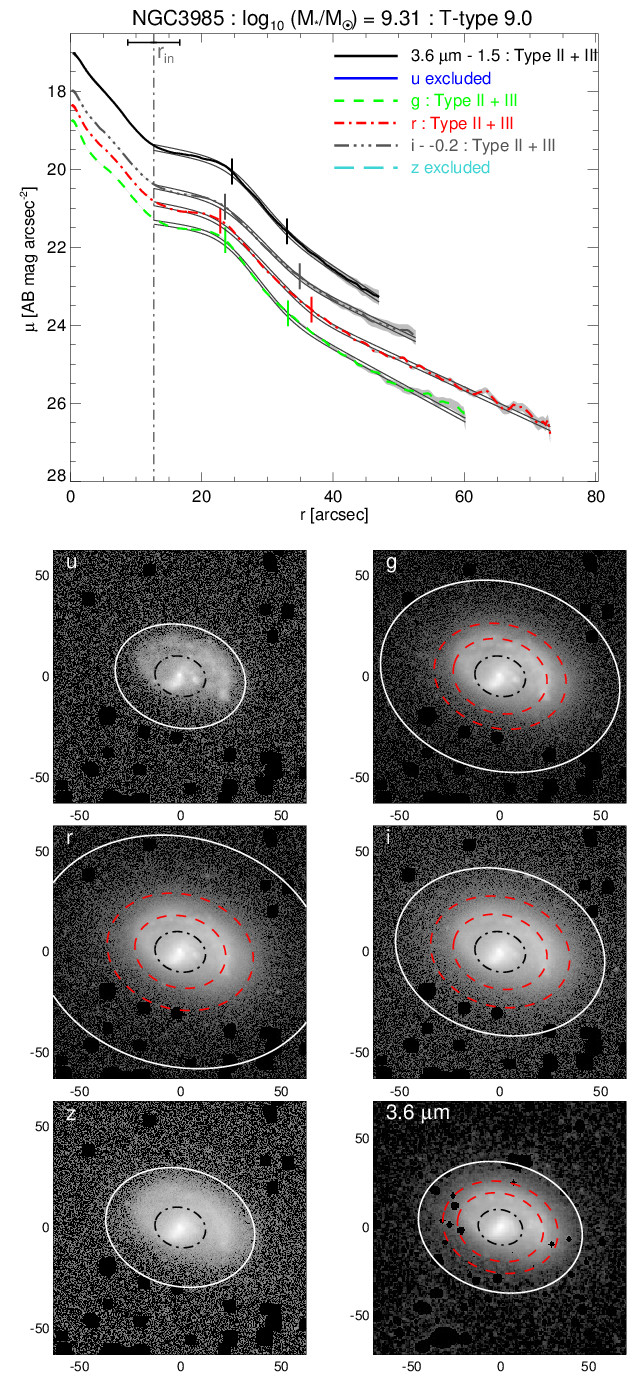 NGC3992
NGC4027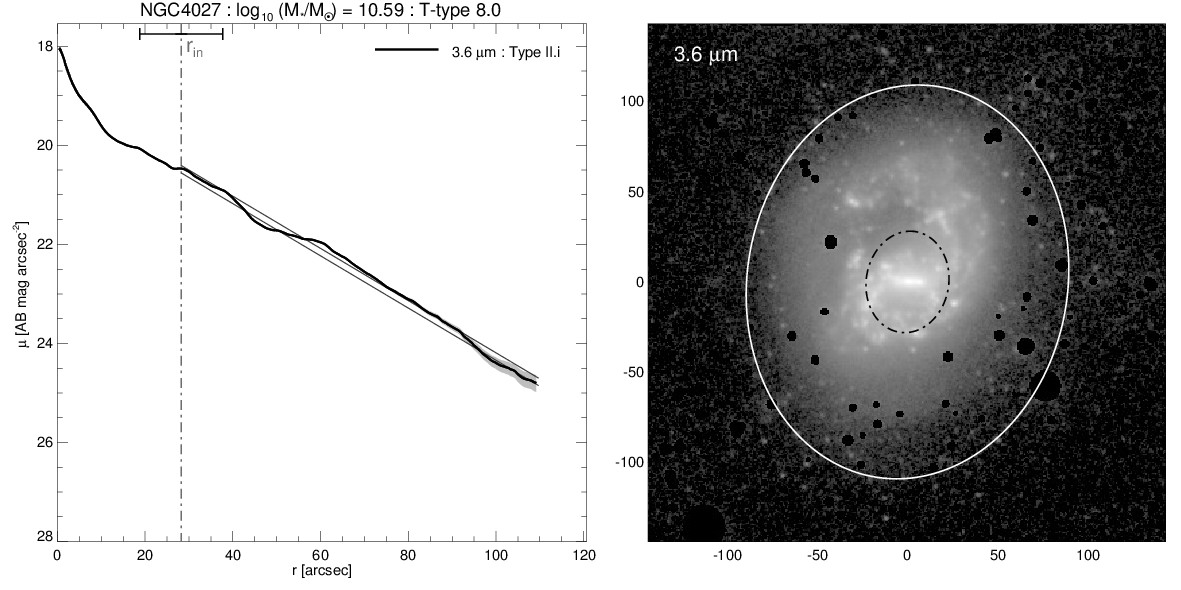 NGC4032
NGC4034
NGC4037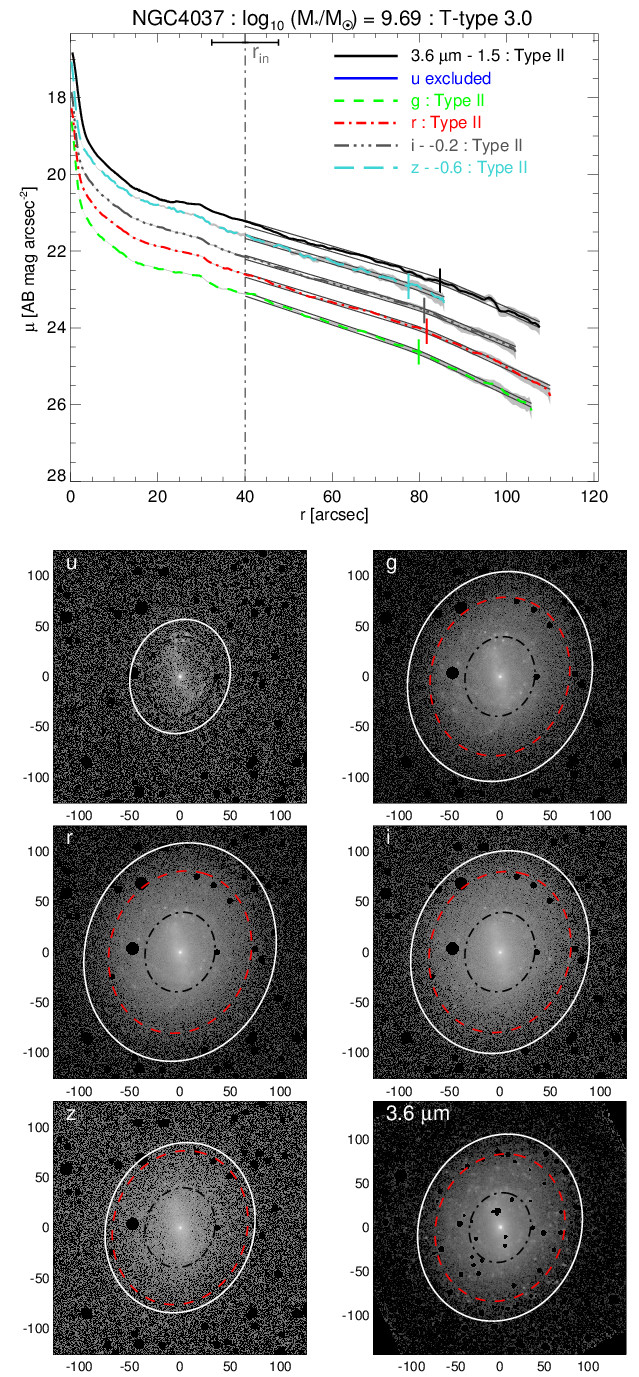 NGC4041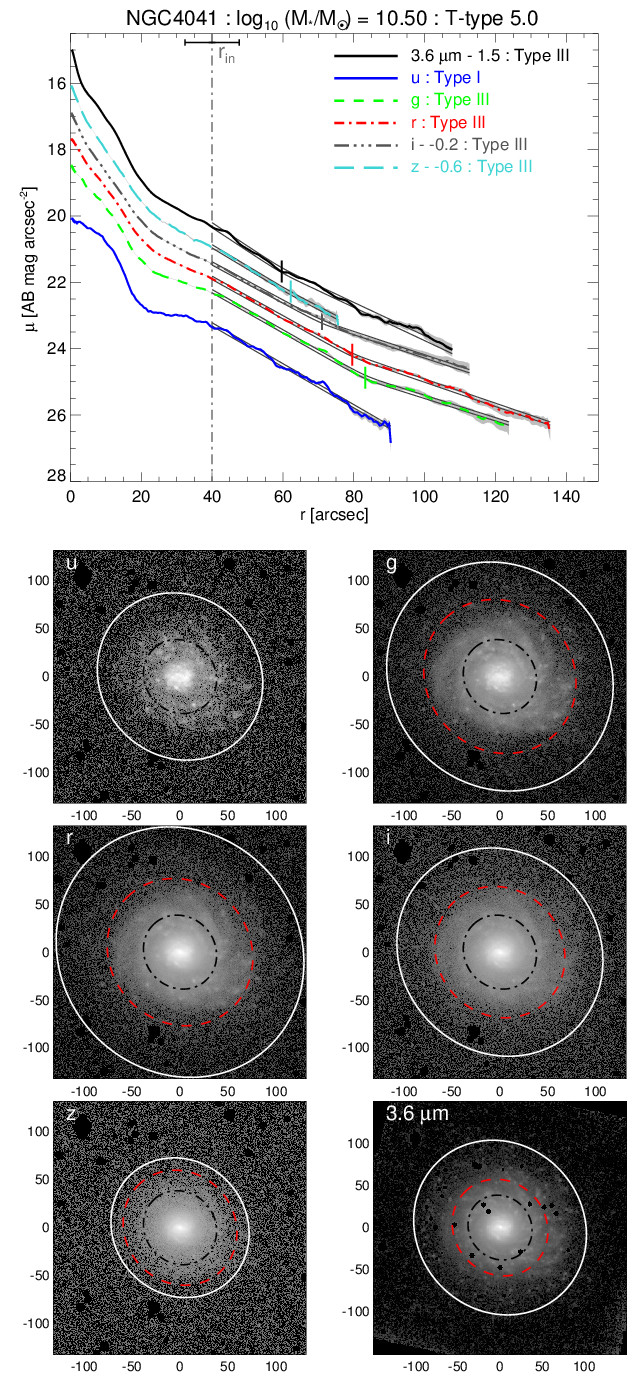 NGC4045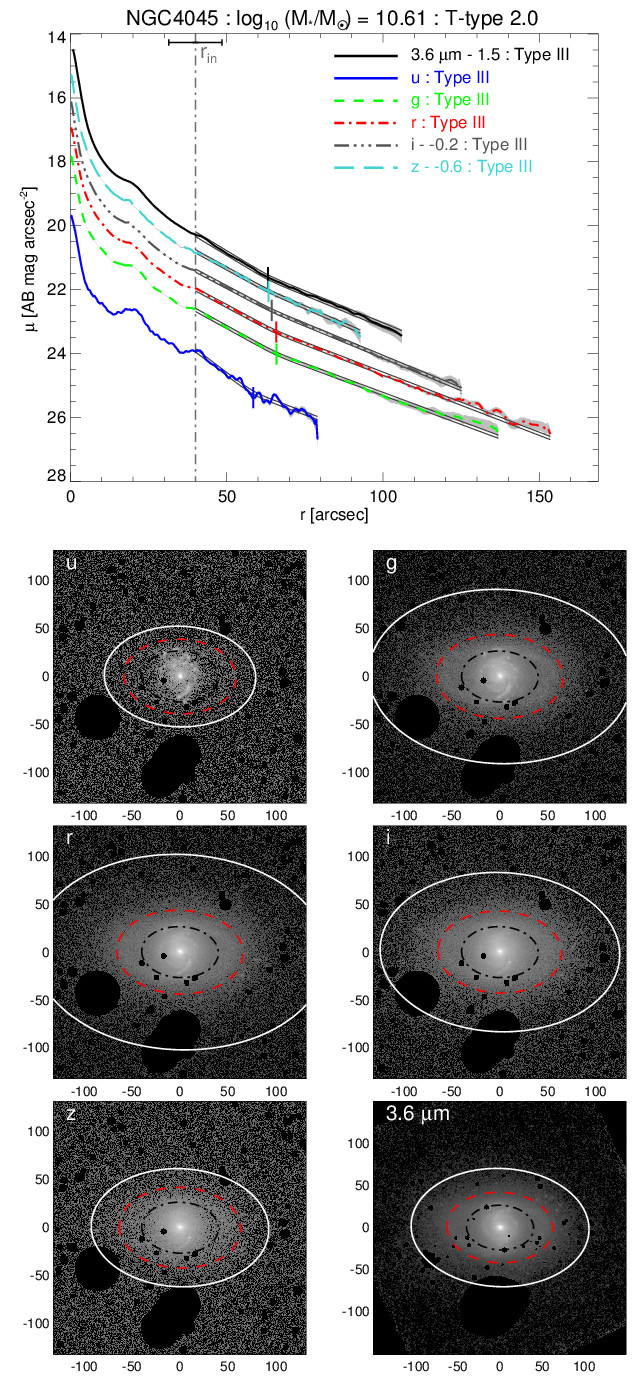 NGC4049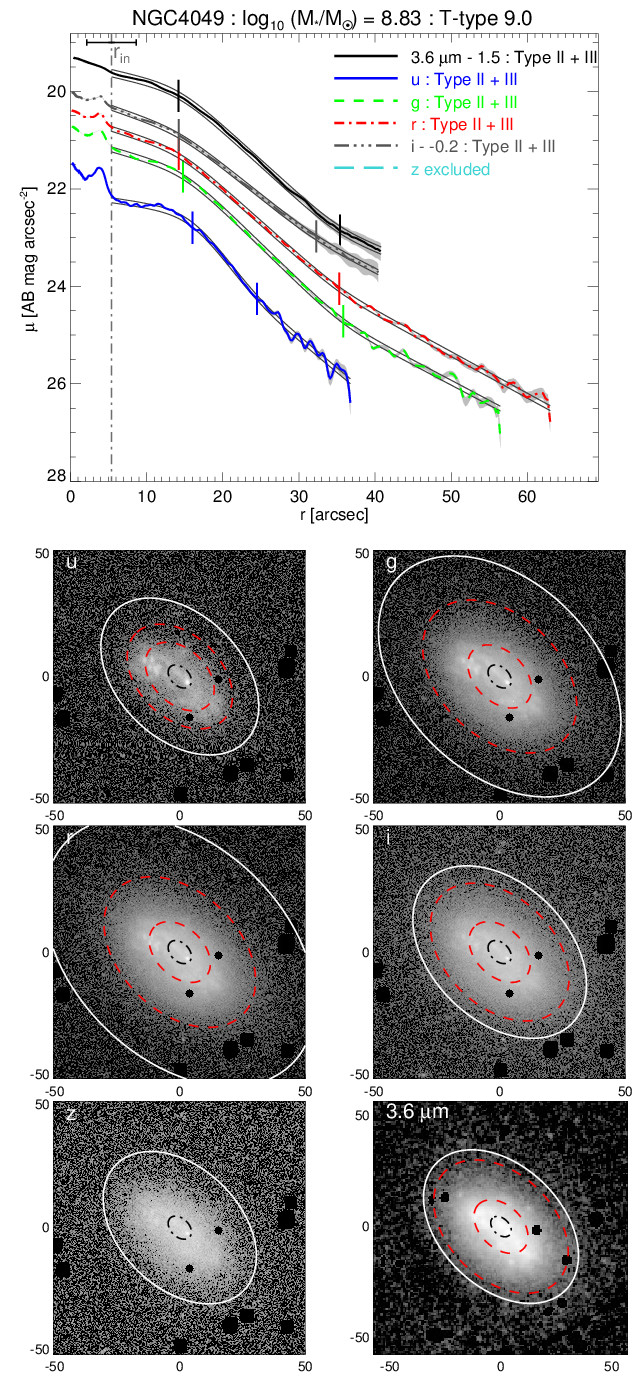 NGC4050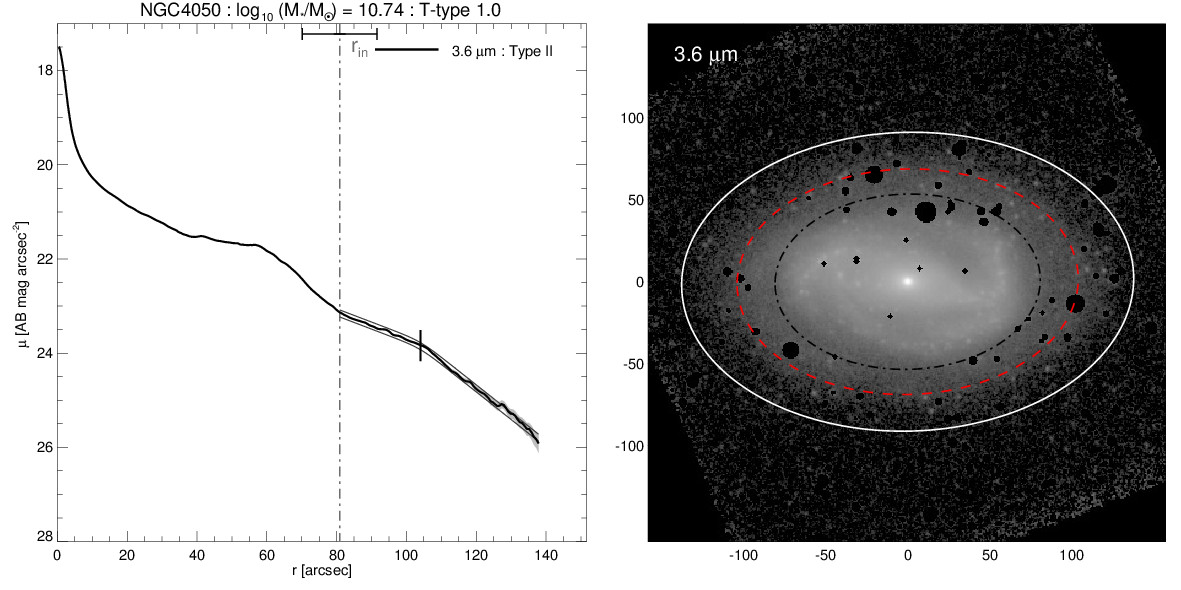 NGC4067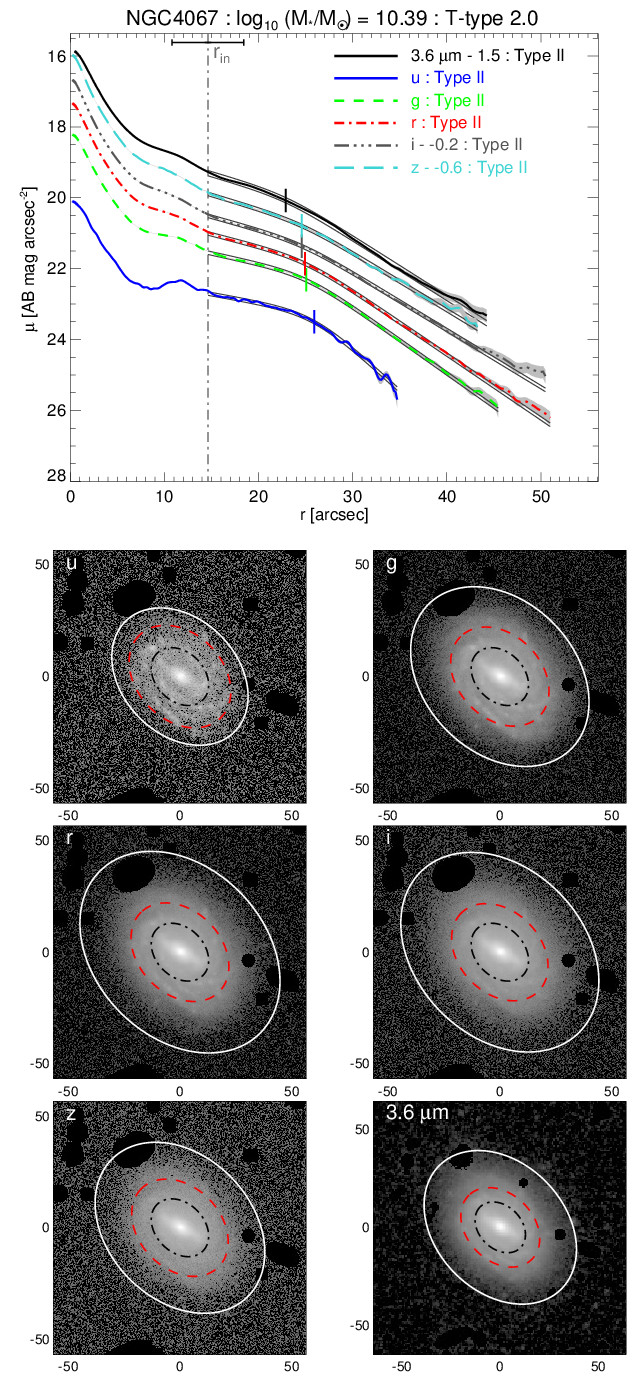 NGC4080
NGC4102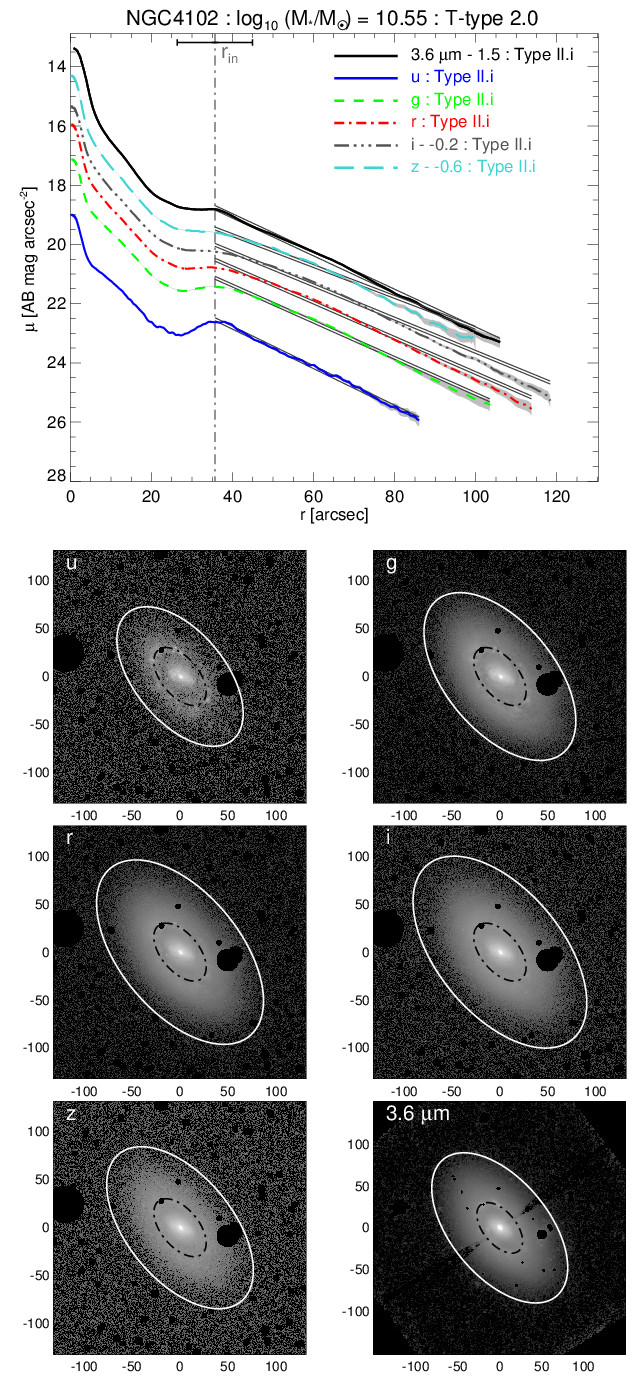 NGC4108
NGC4123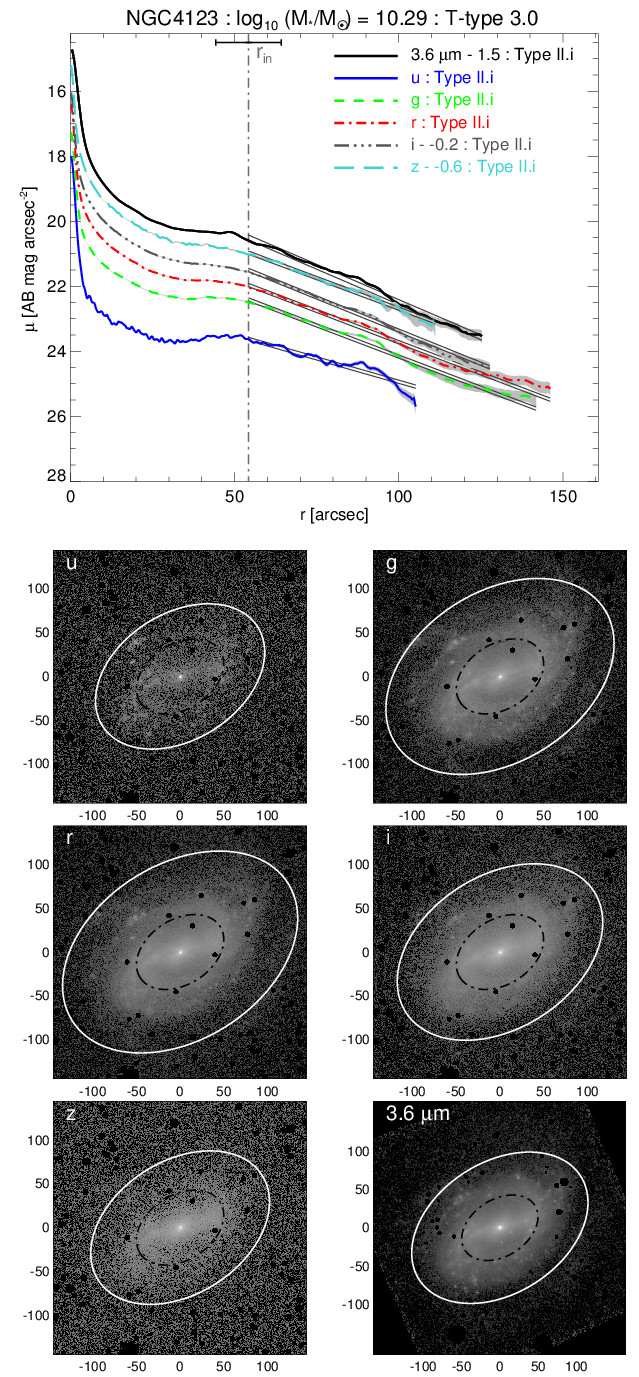 NGC4127
NGC4133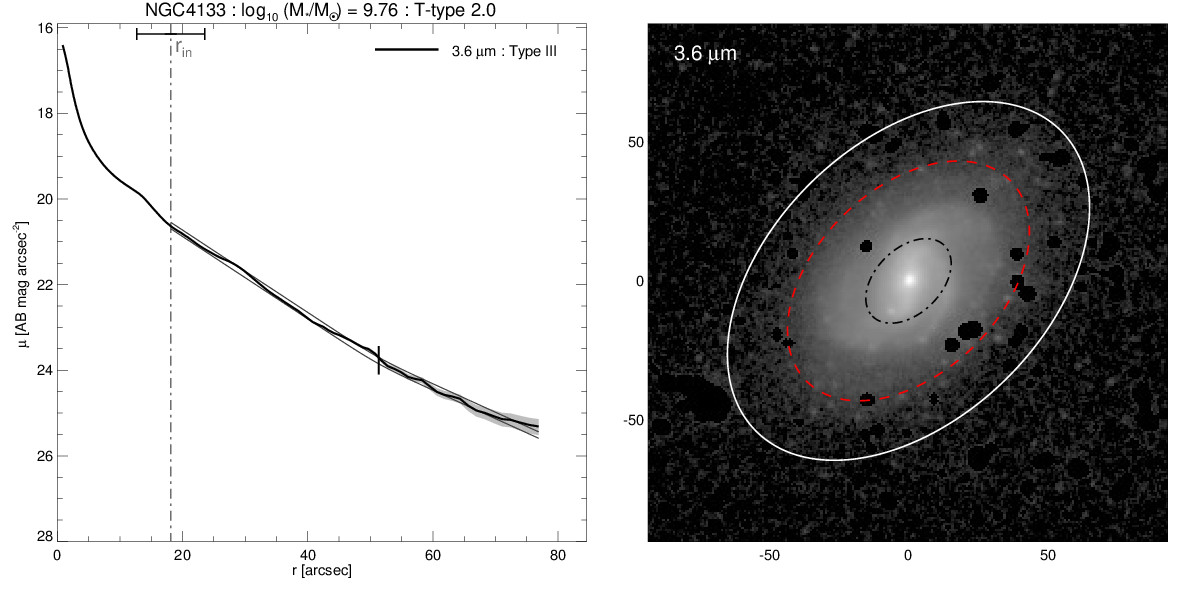 NGC4136
NGC4138
NGC4141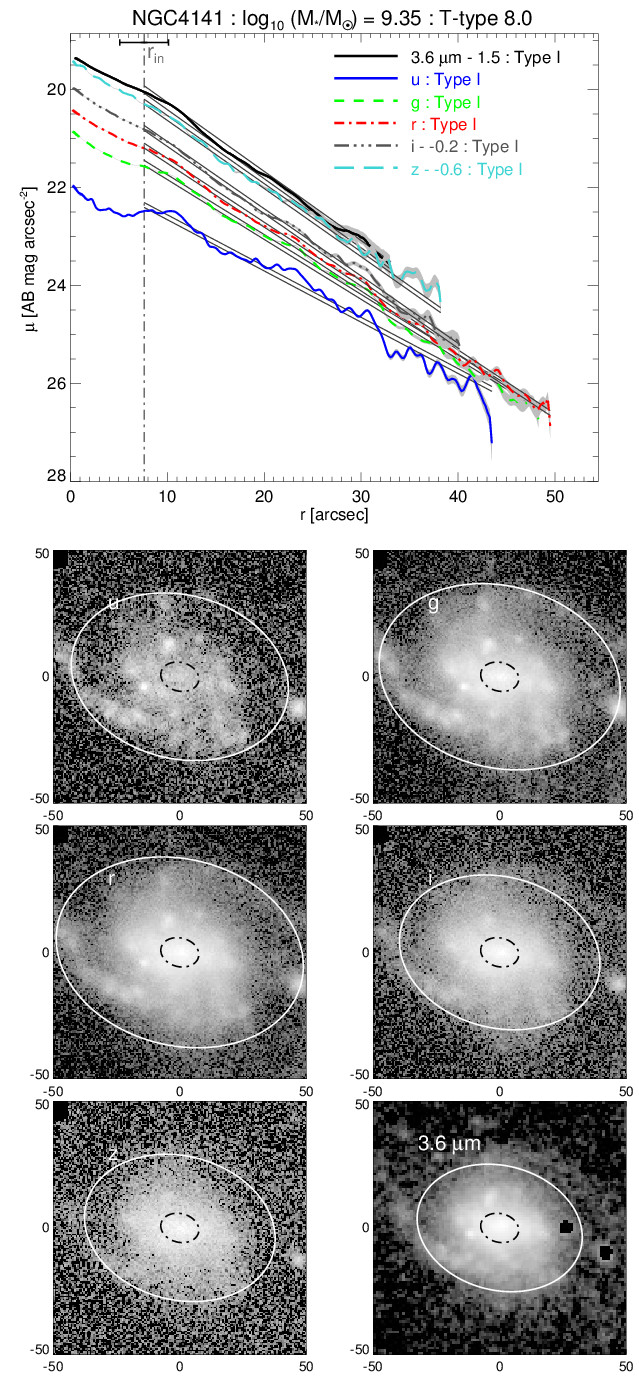 NGC4142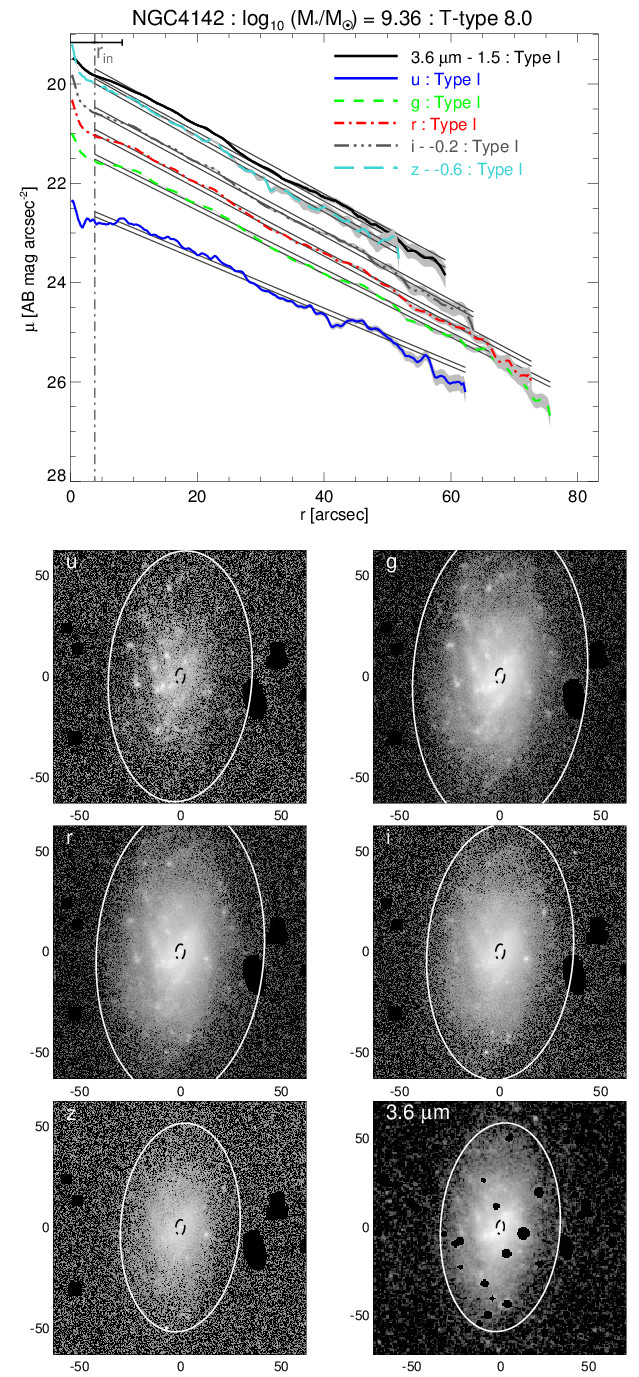 NGC4145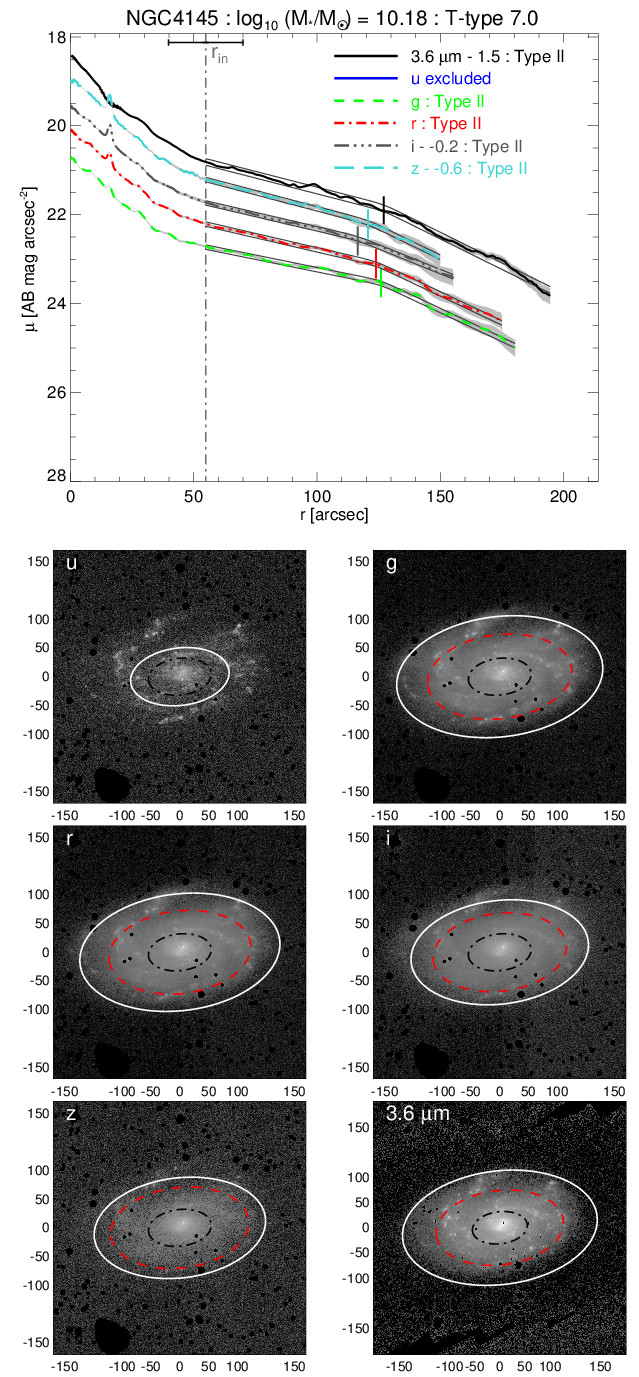 NGC4151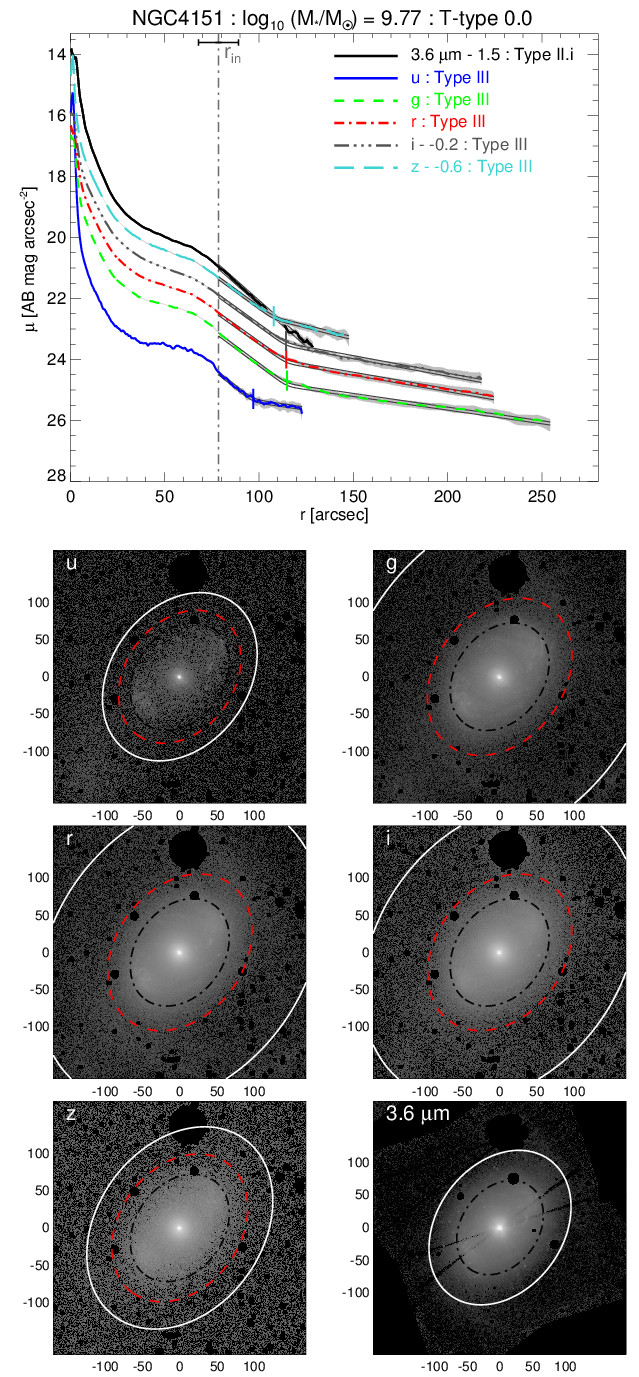 NGC4152
NGC4162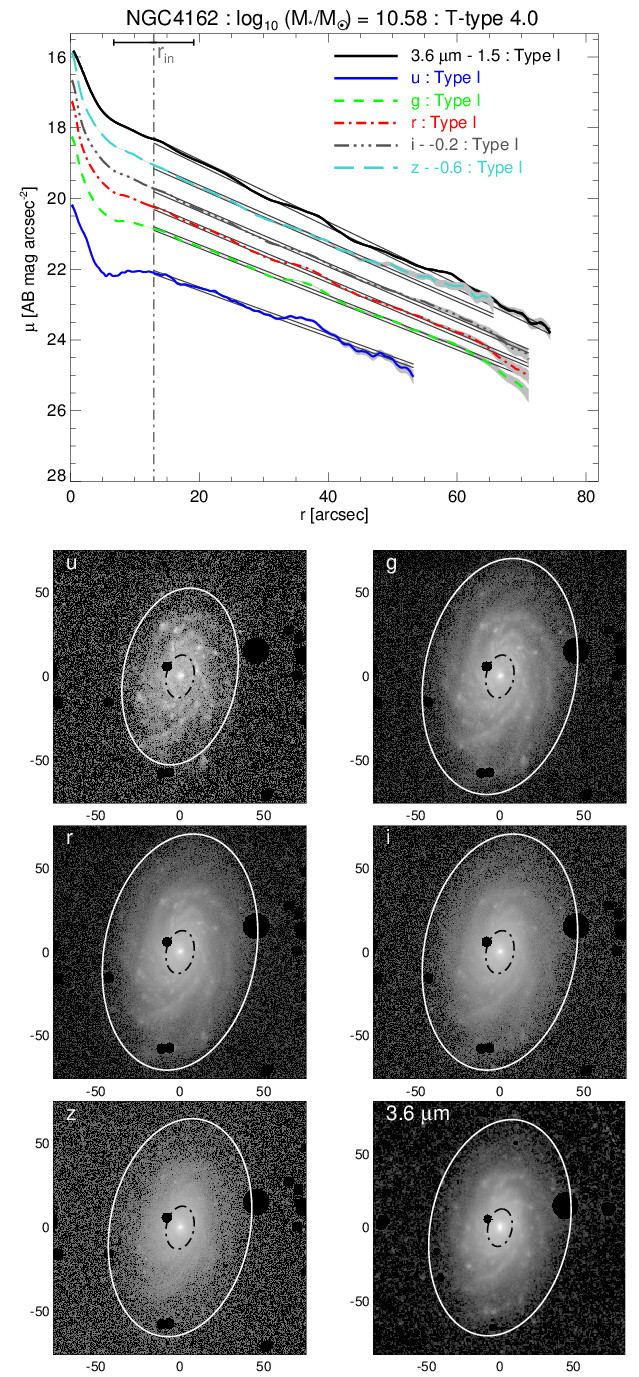 NGC4189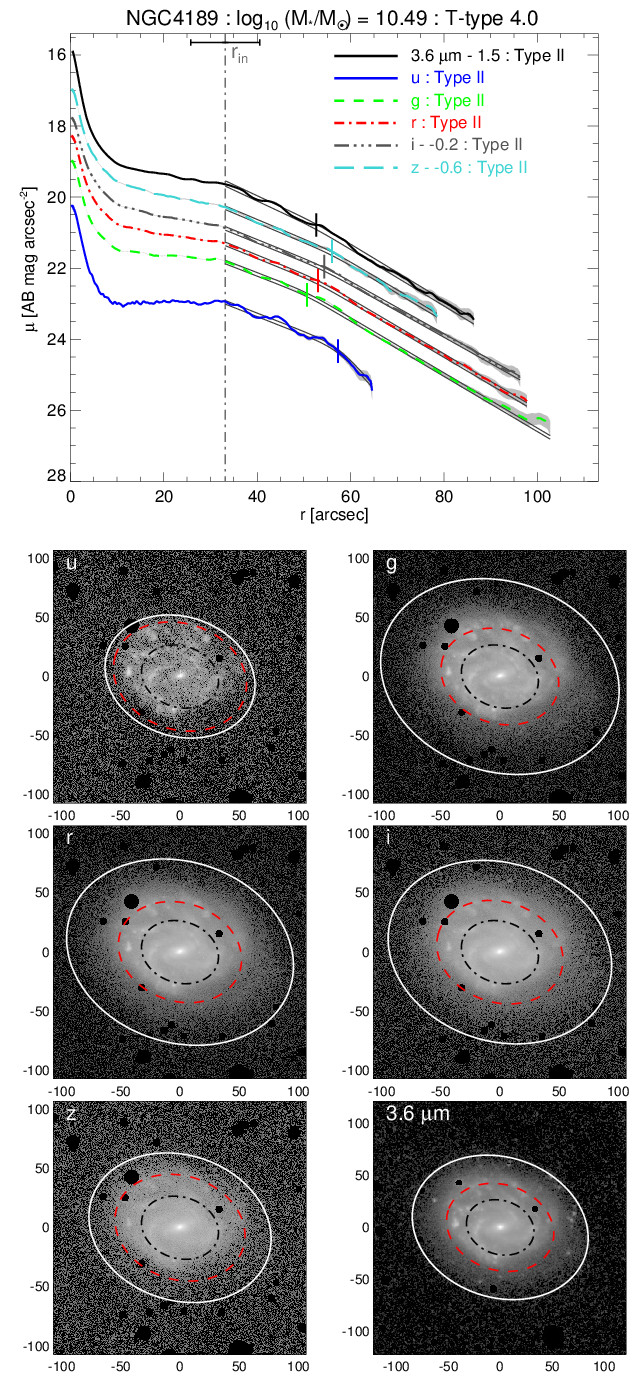 NGC4204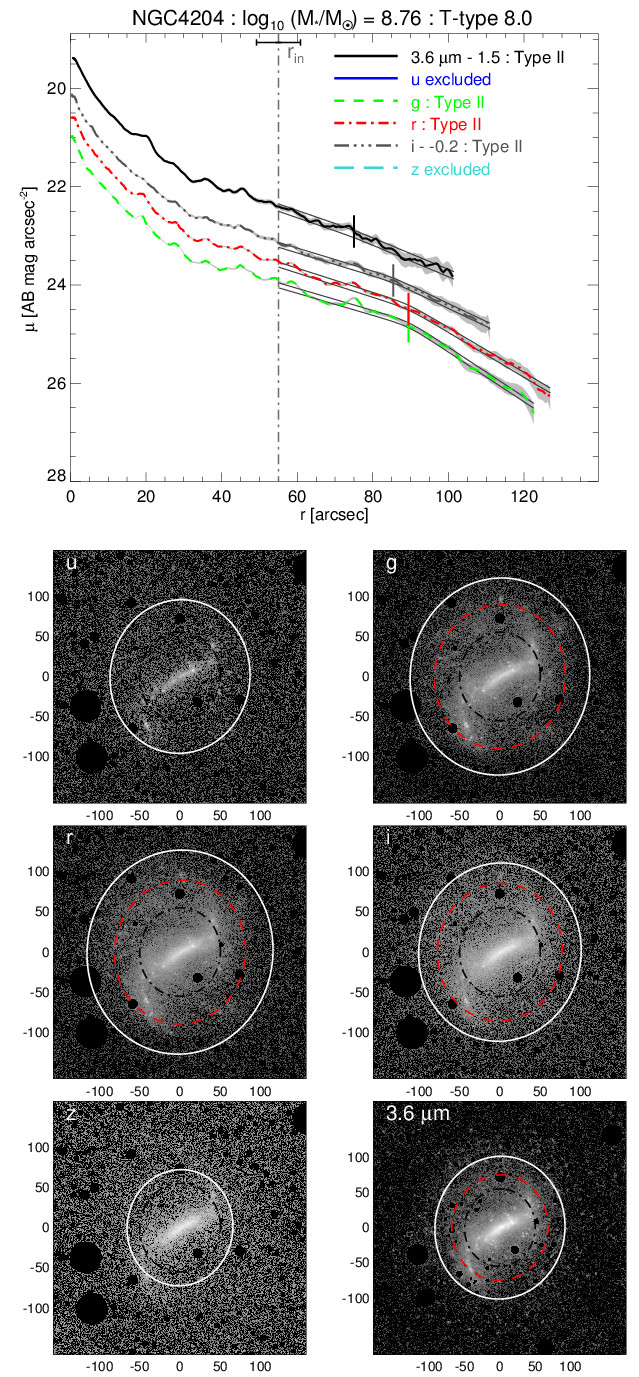 NGC4210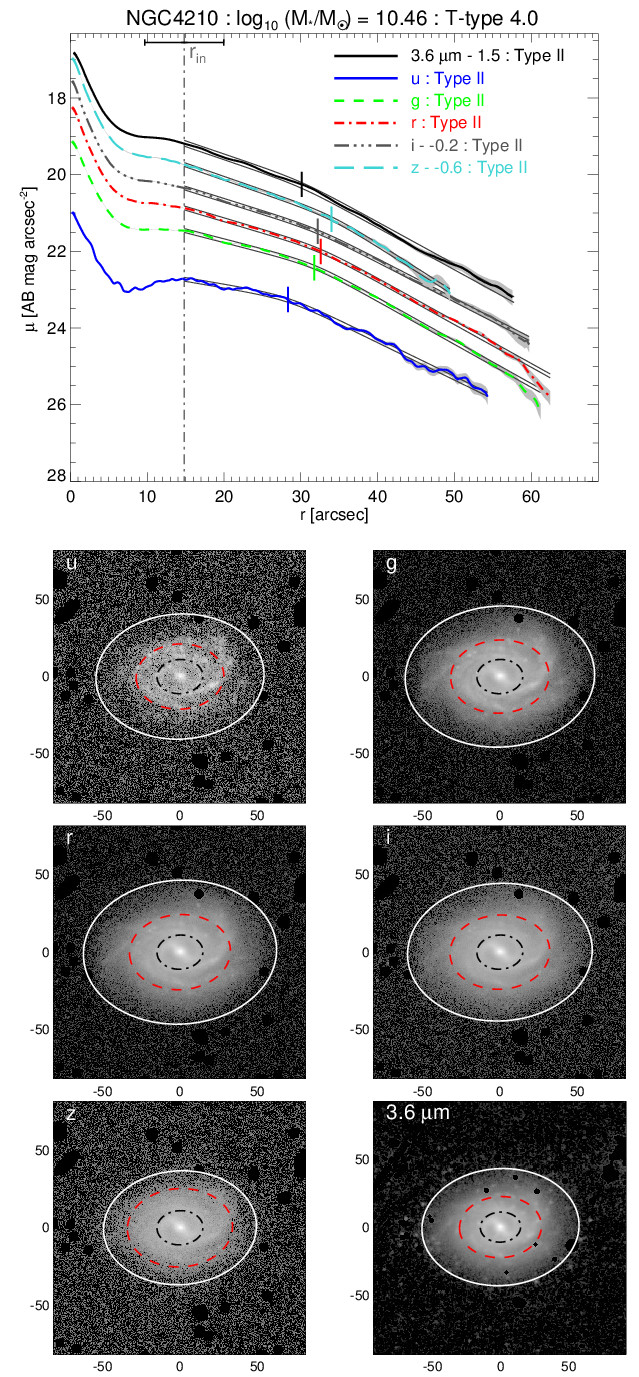 NGC4234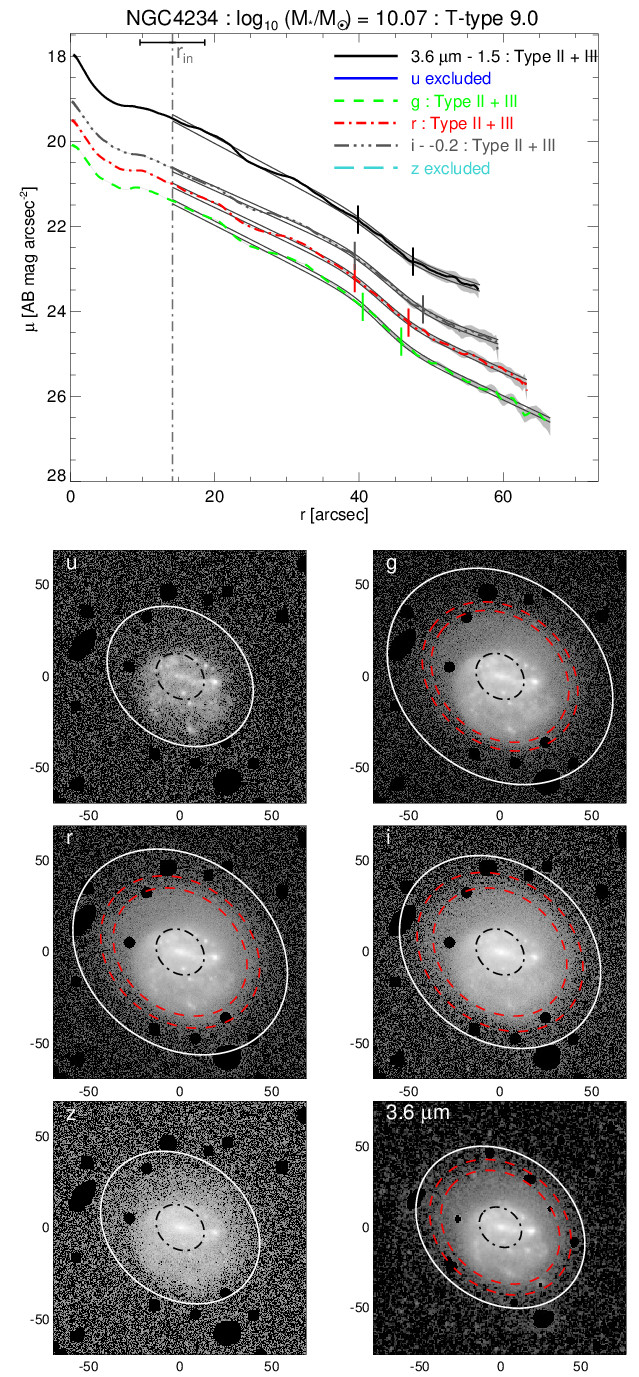 NGC4245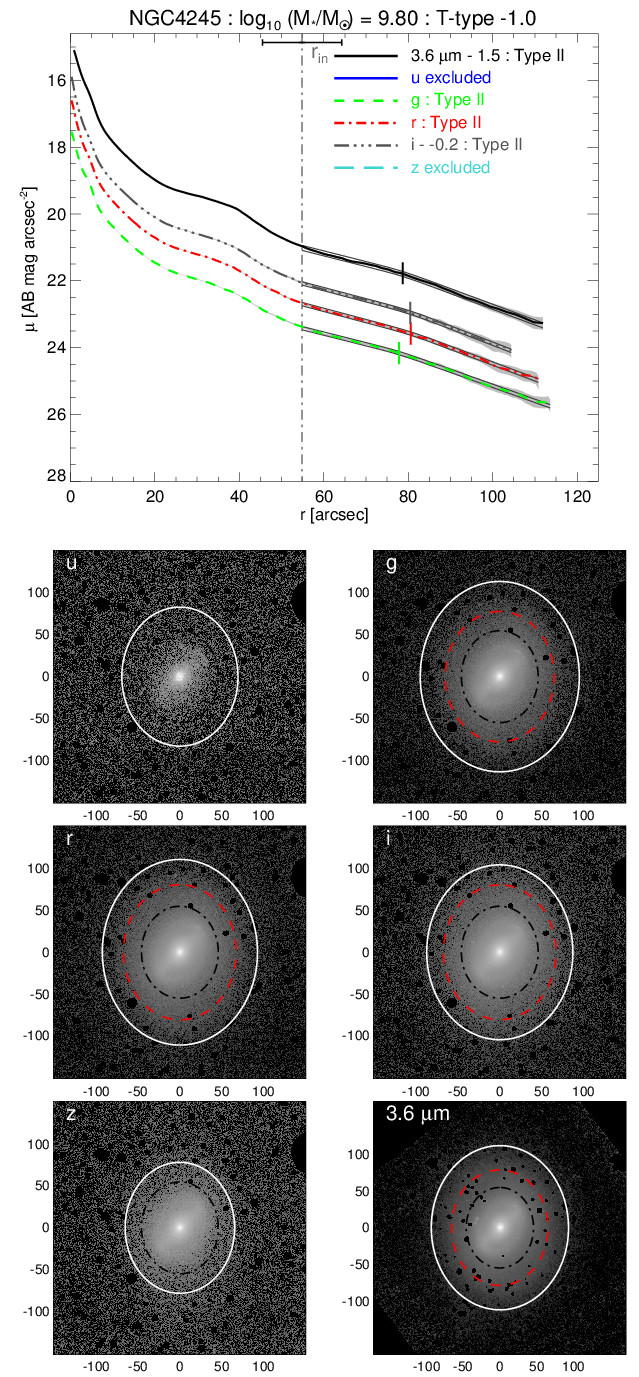 NGC4250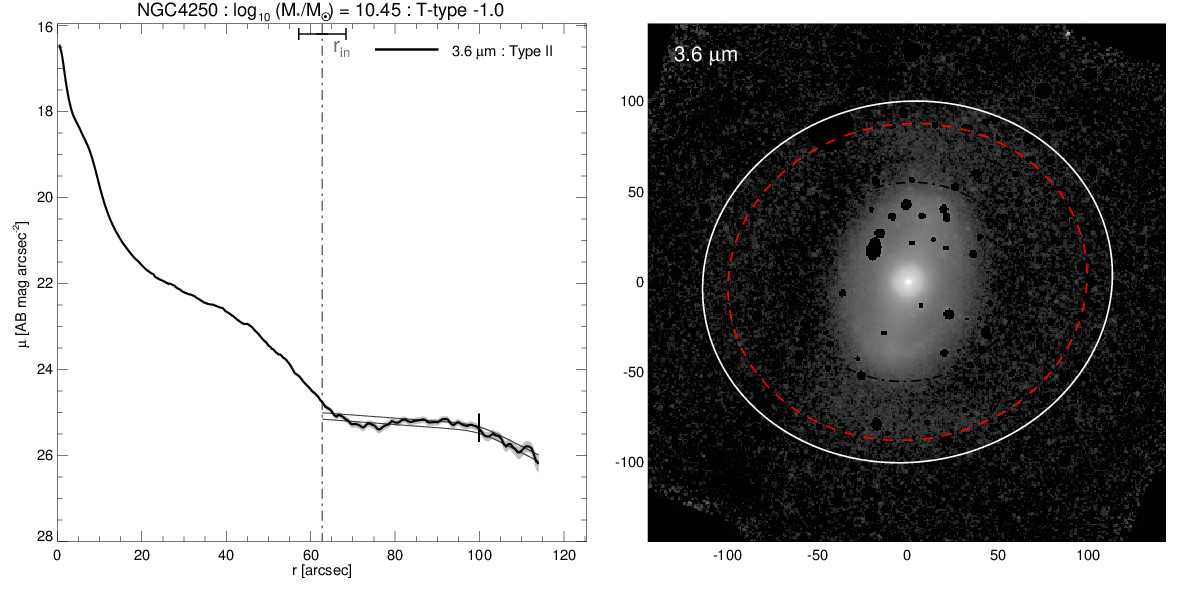 NGC4254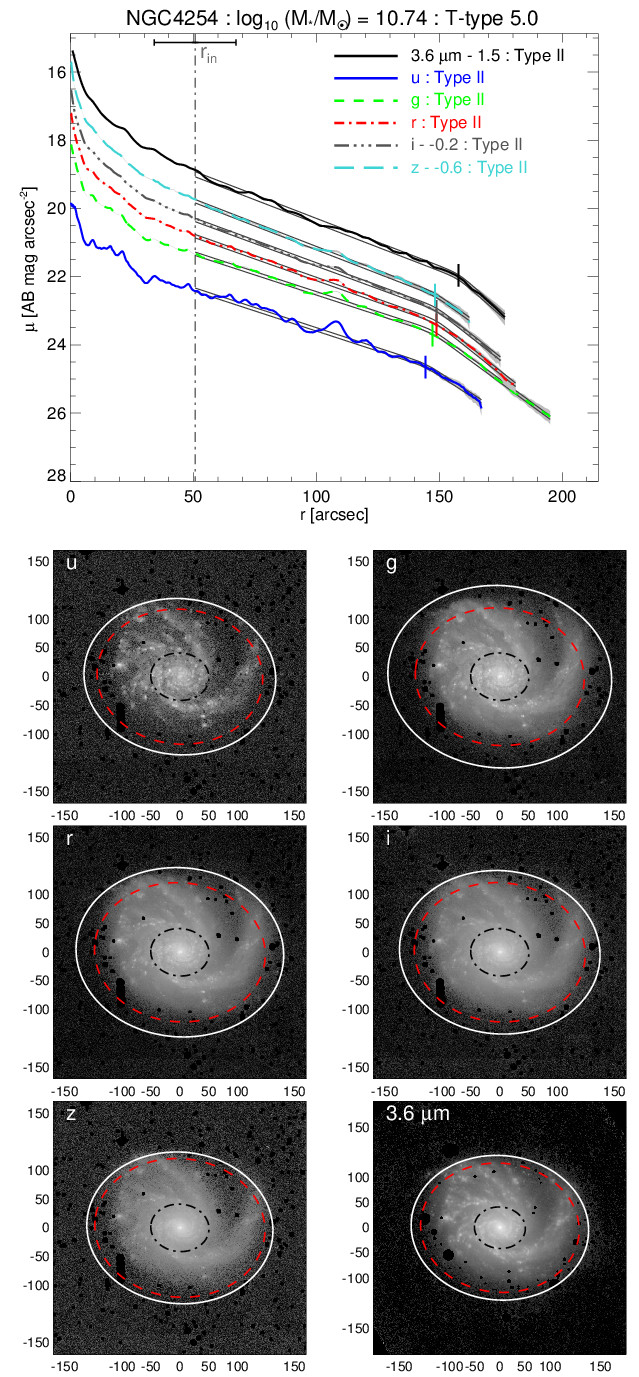 NGC4273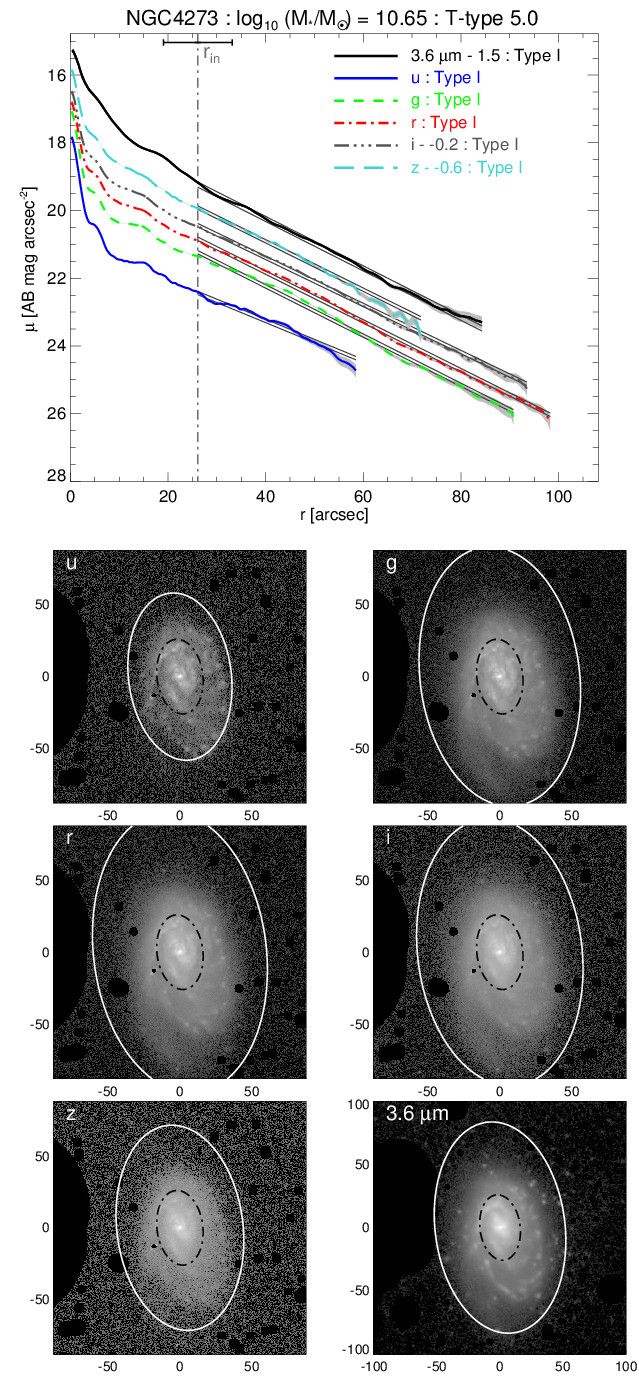 NGC4276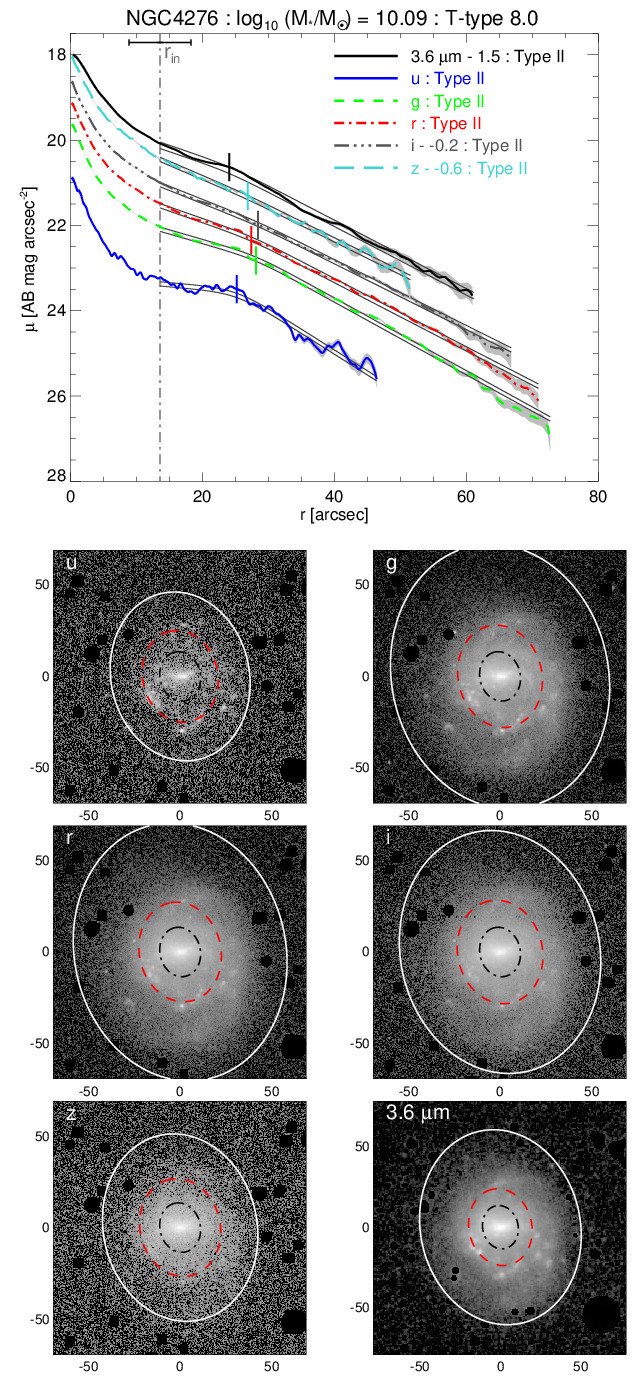 NGC4288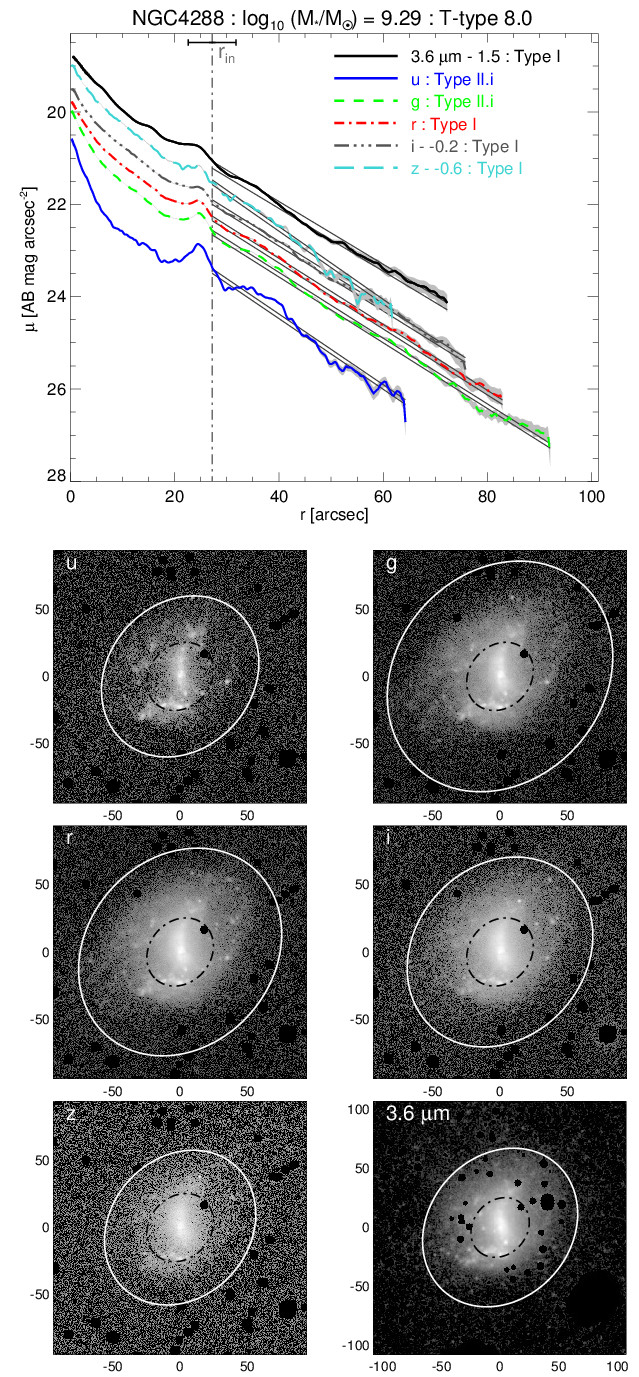 NGC4299
NGC4303A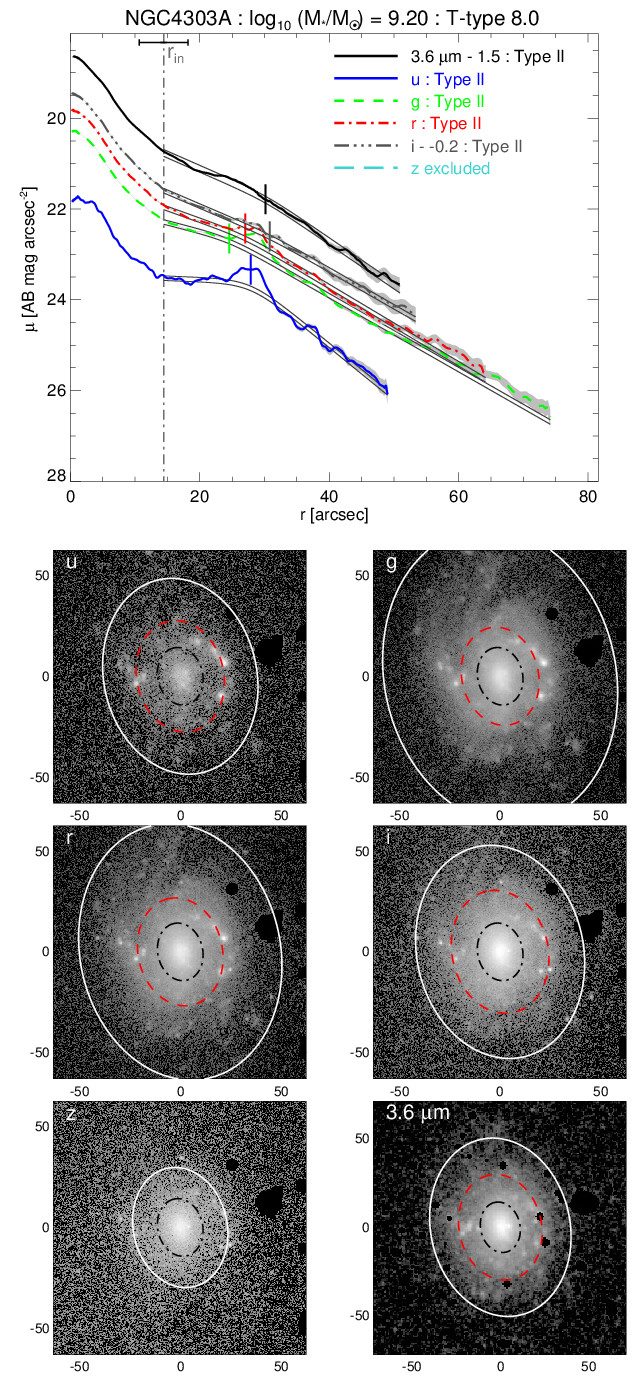 NGC4309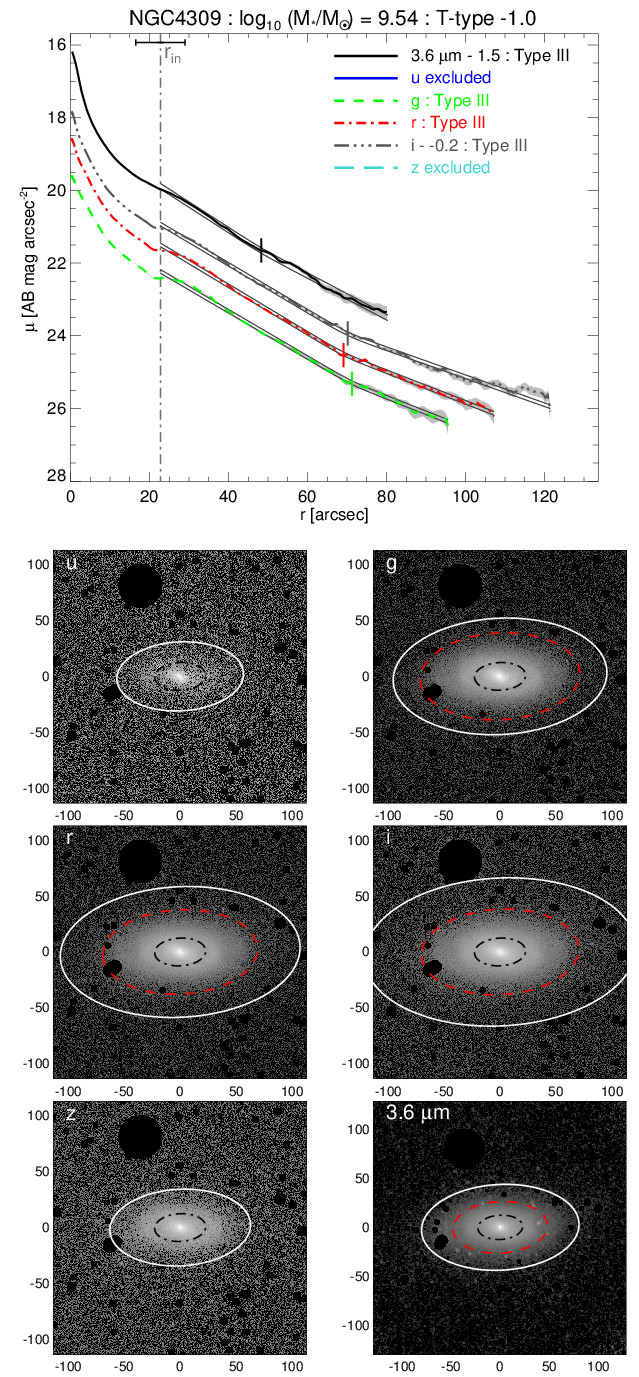 NGC4314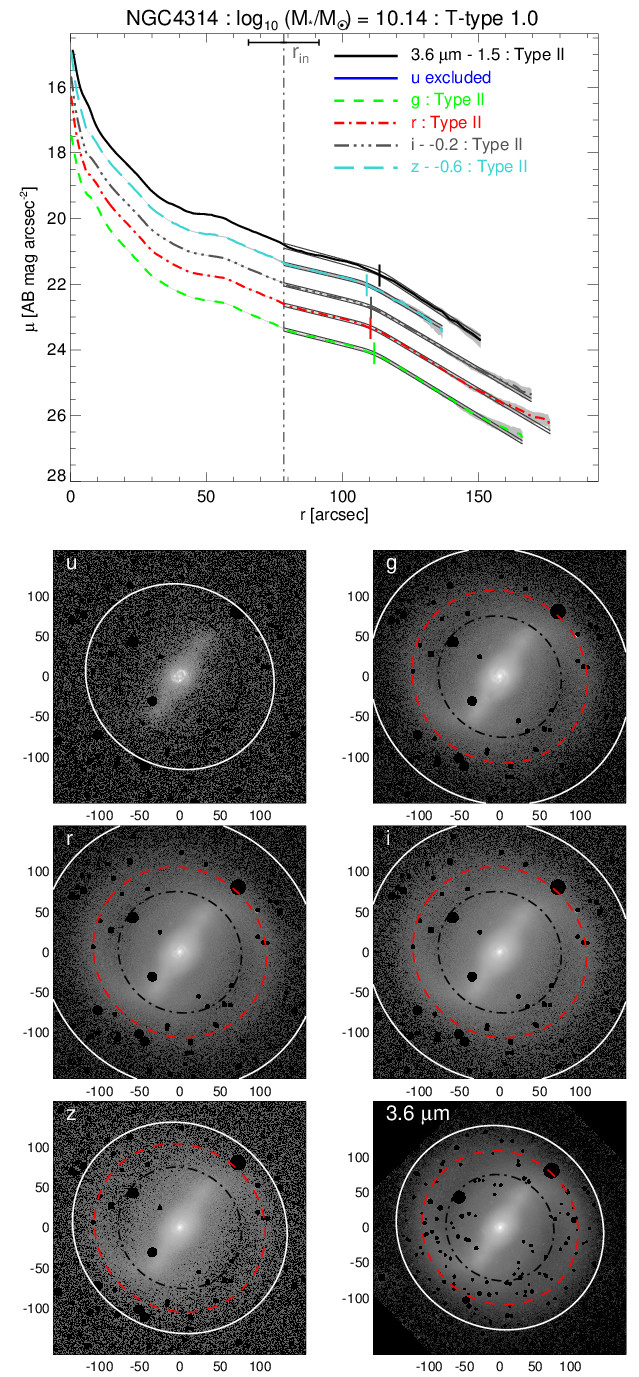 NGC4321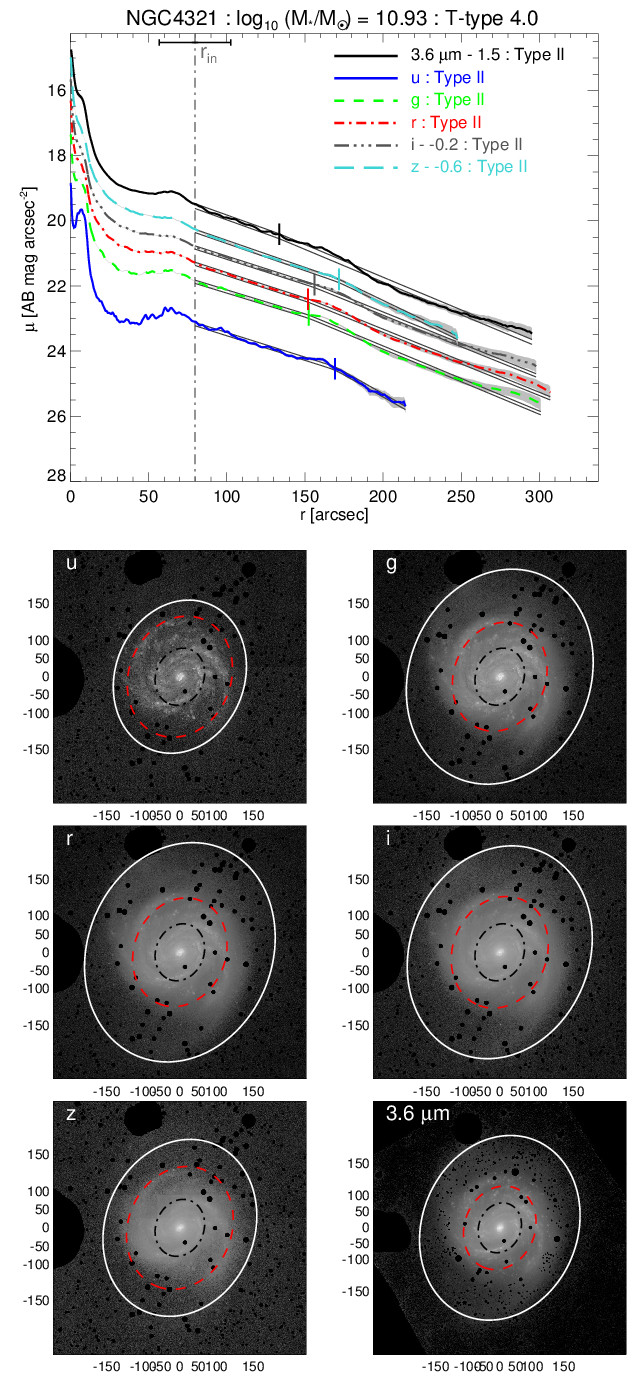 NGC4336
NGC4339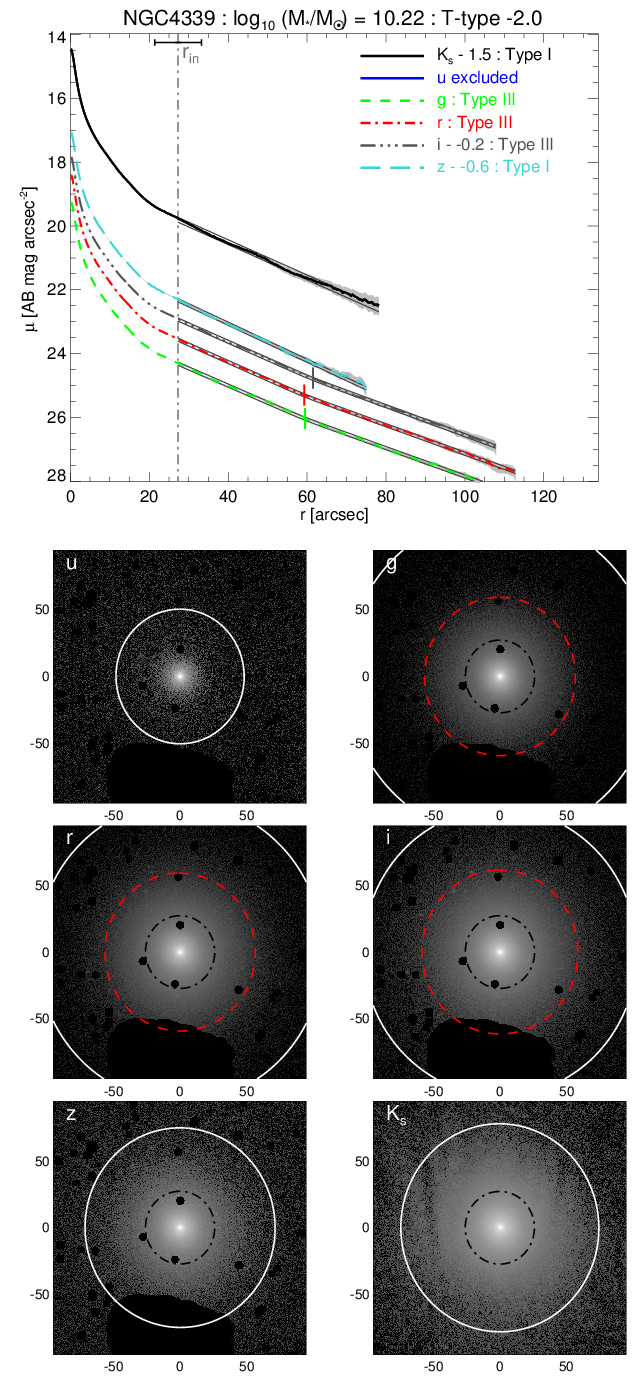 NGC4340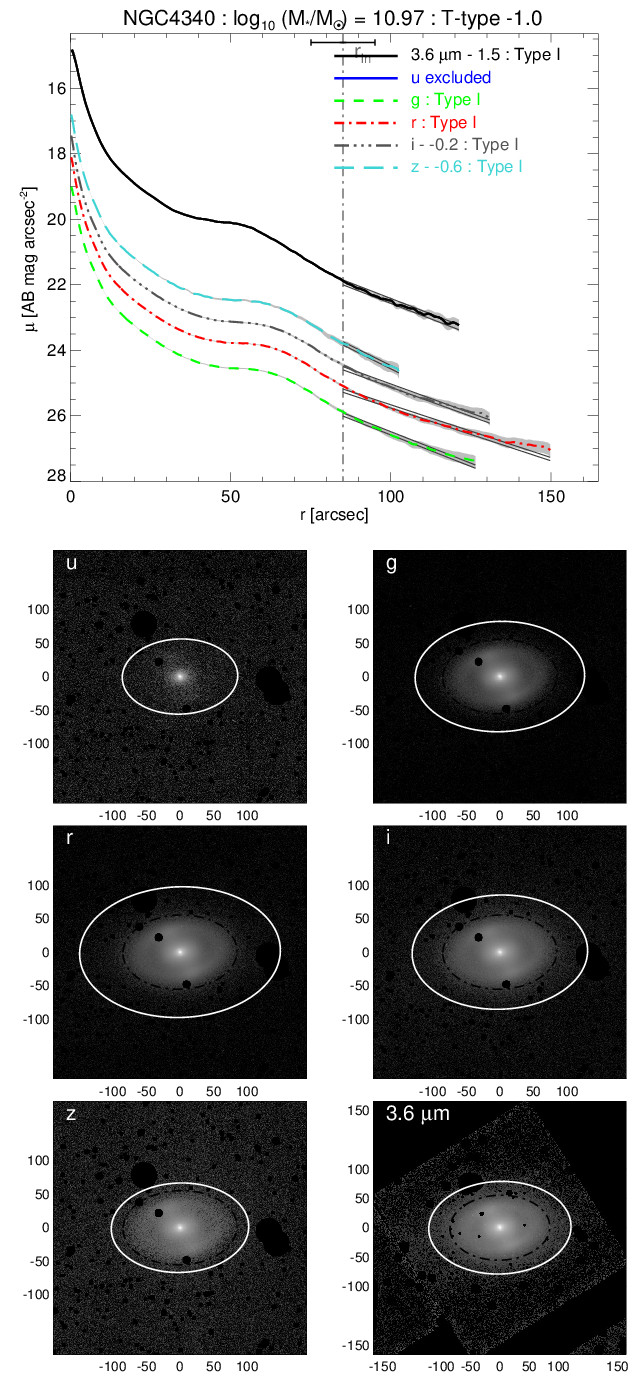 NGC4344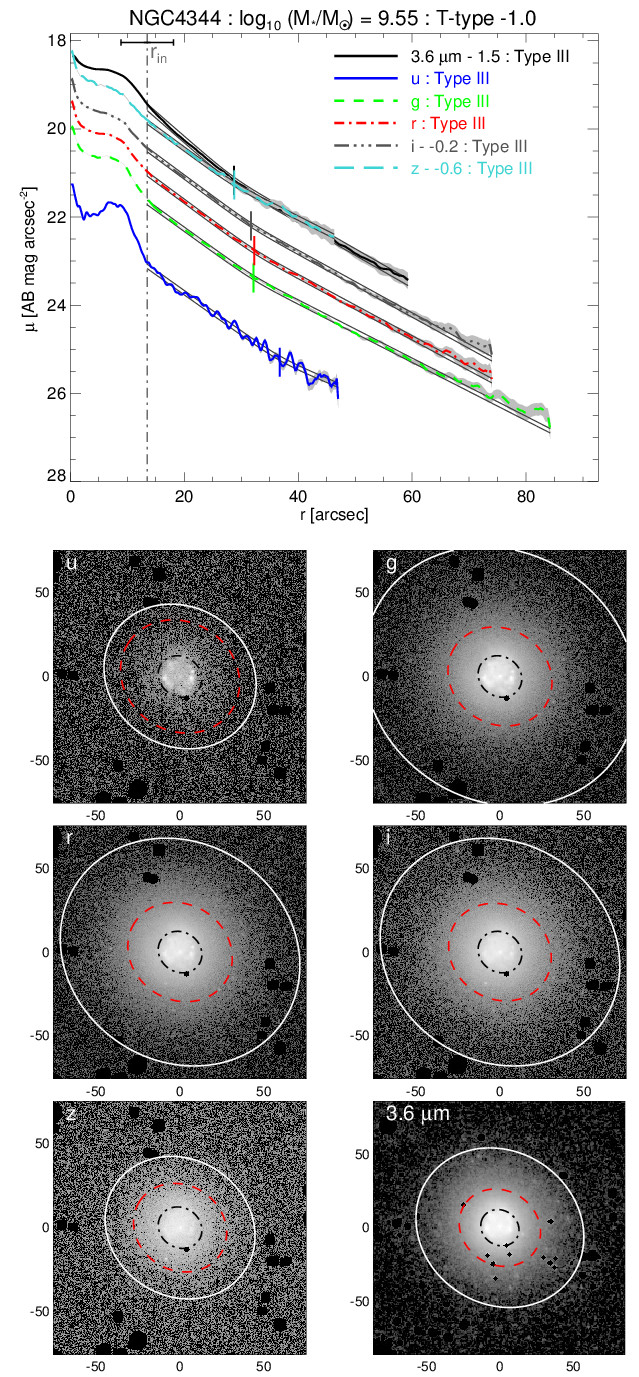 NGC4355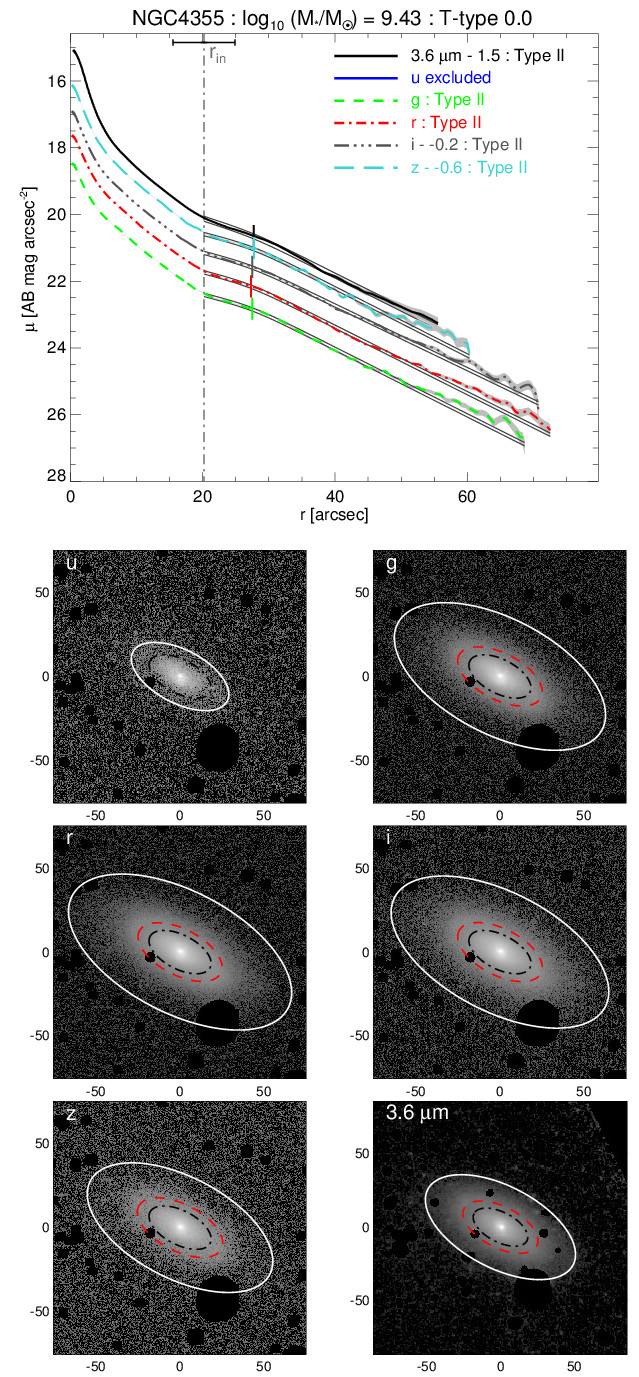 NGC4369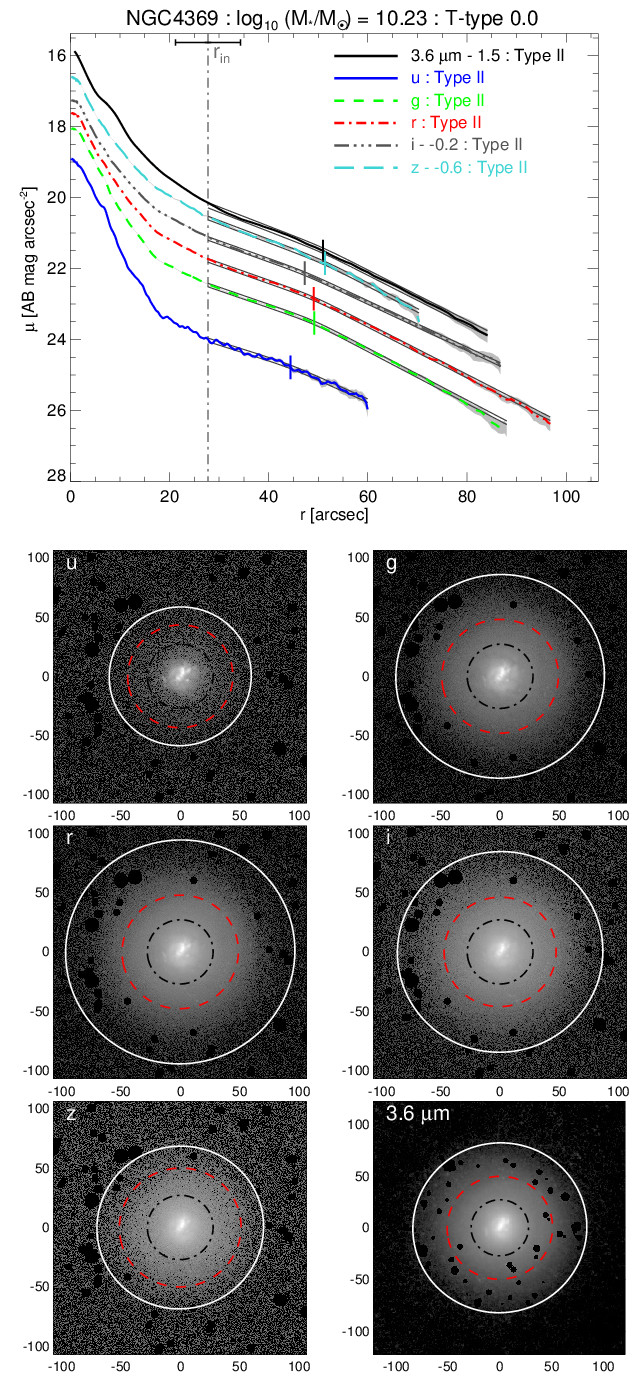 NGC4371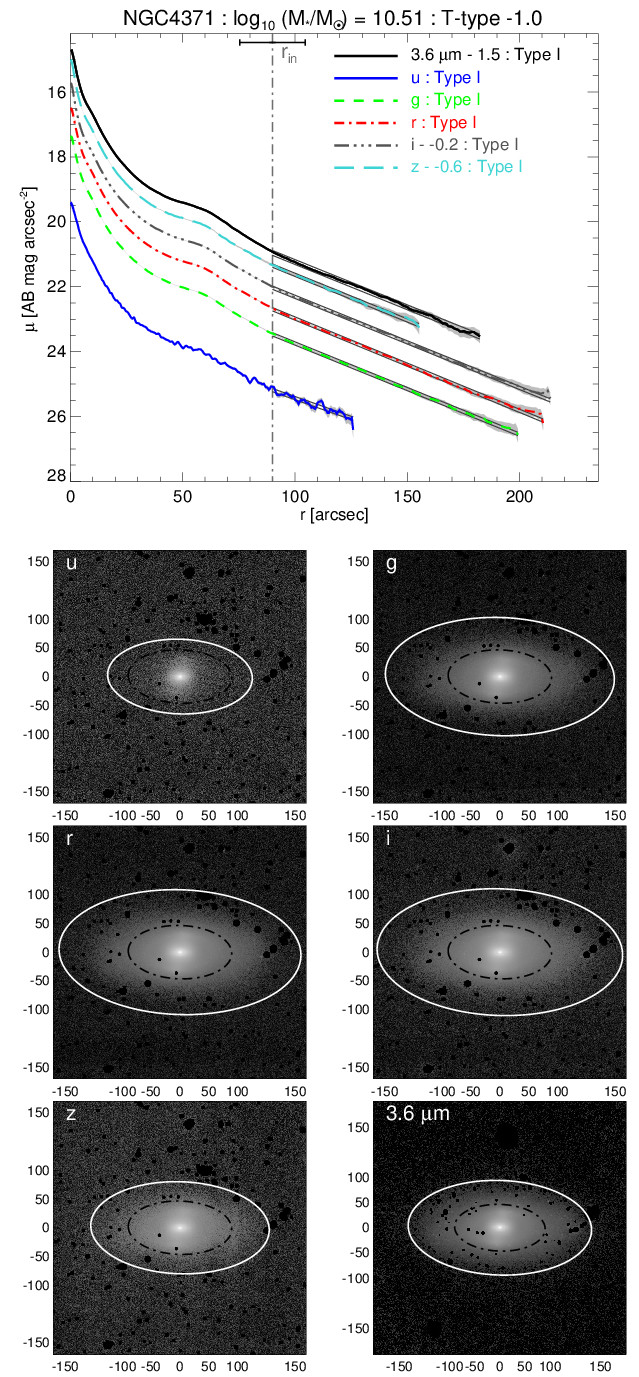 NGC4378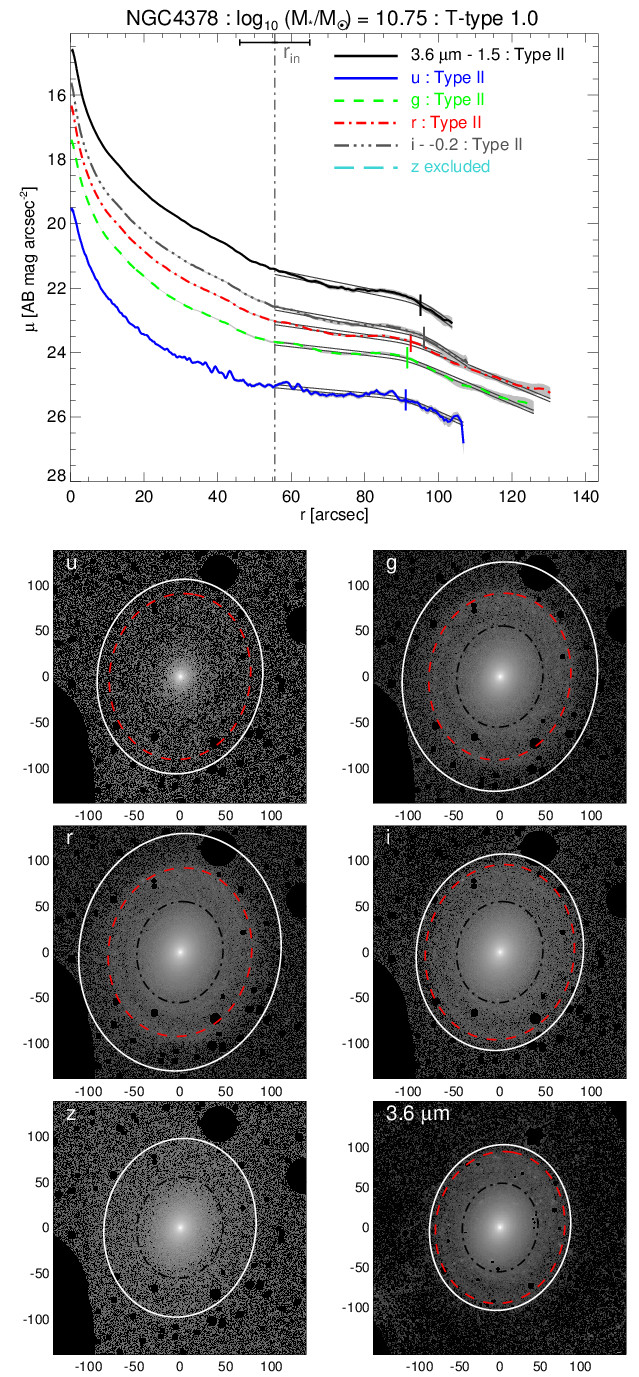 NGC4380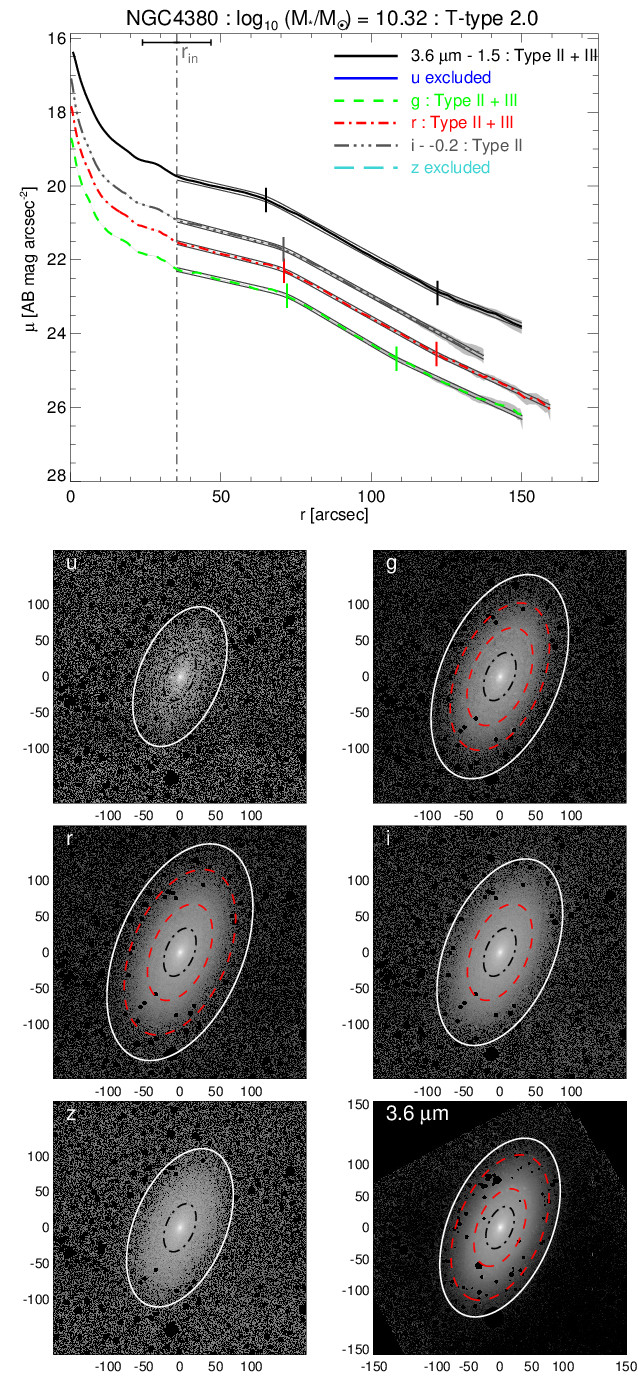 NGC4382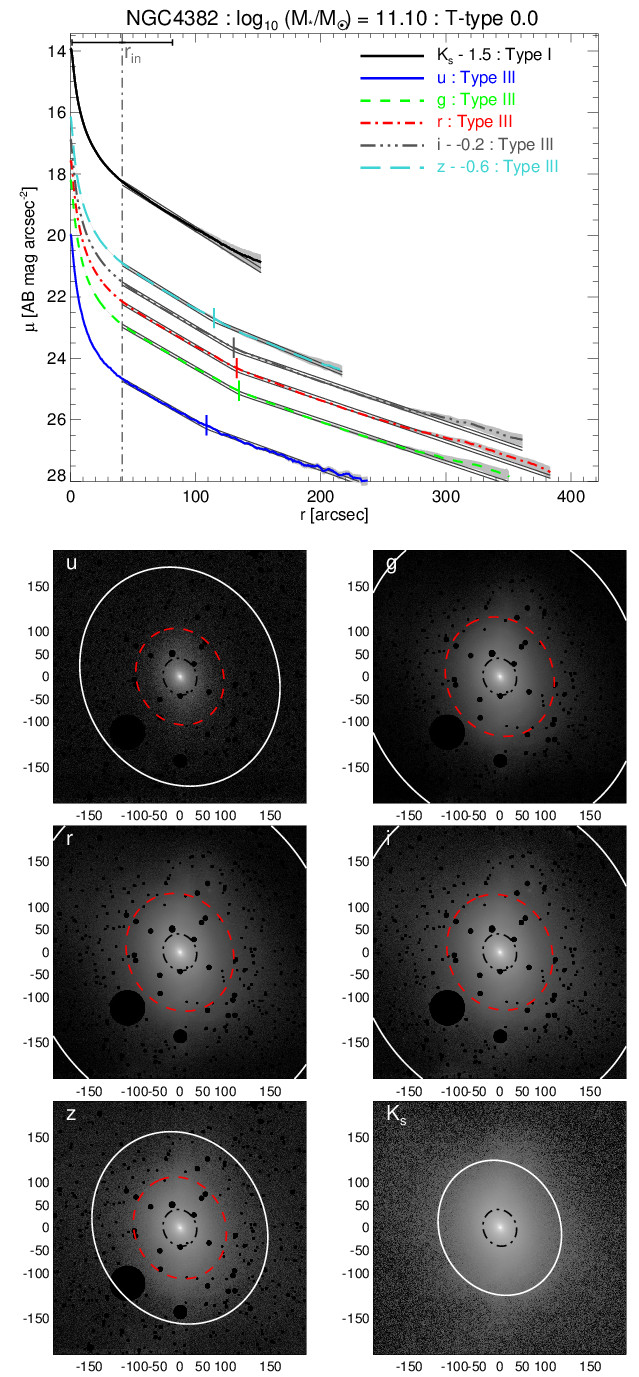 NGC4384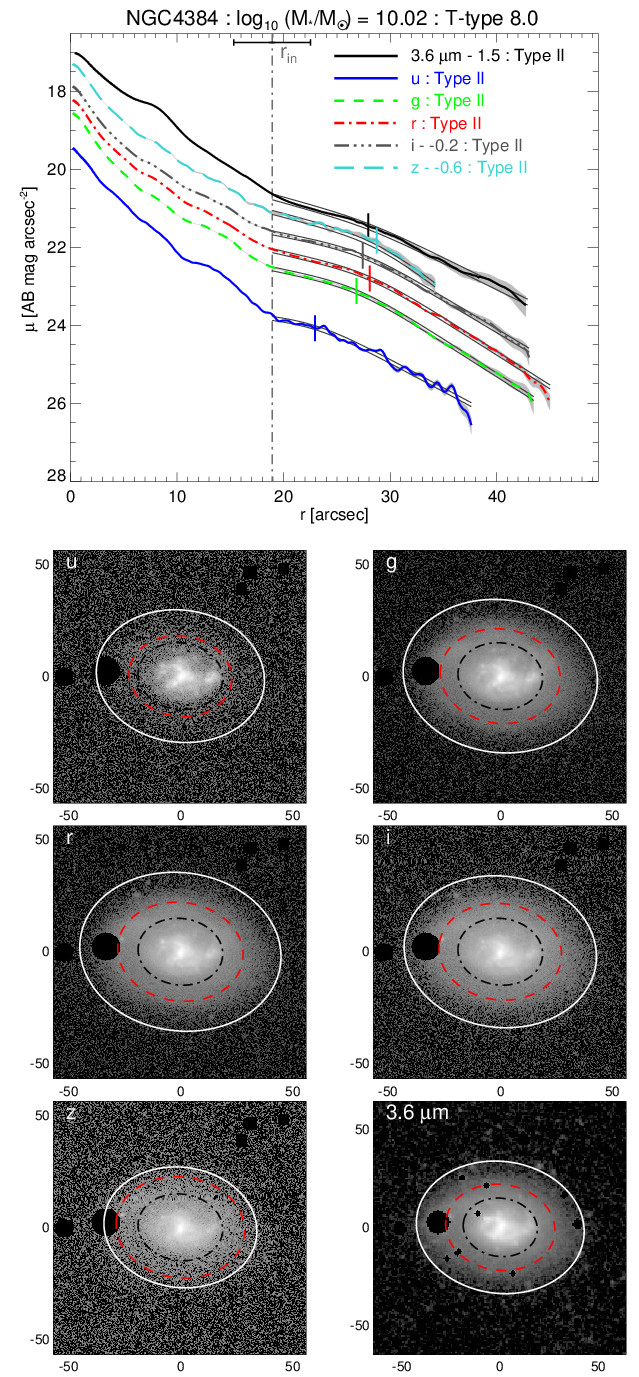 NGC4385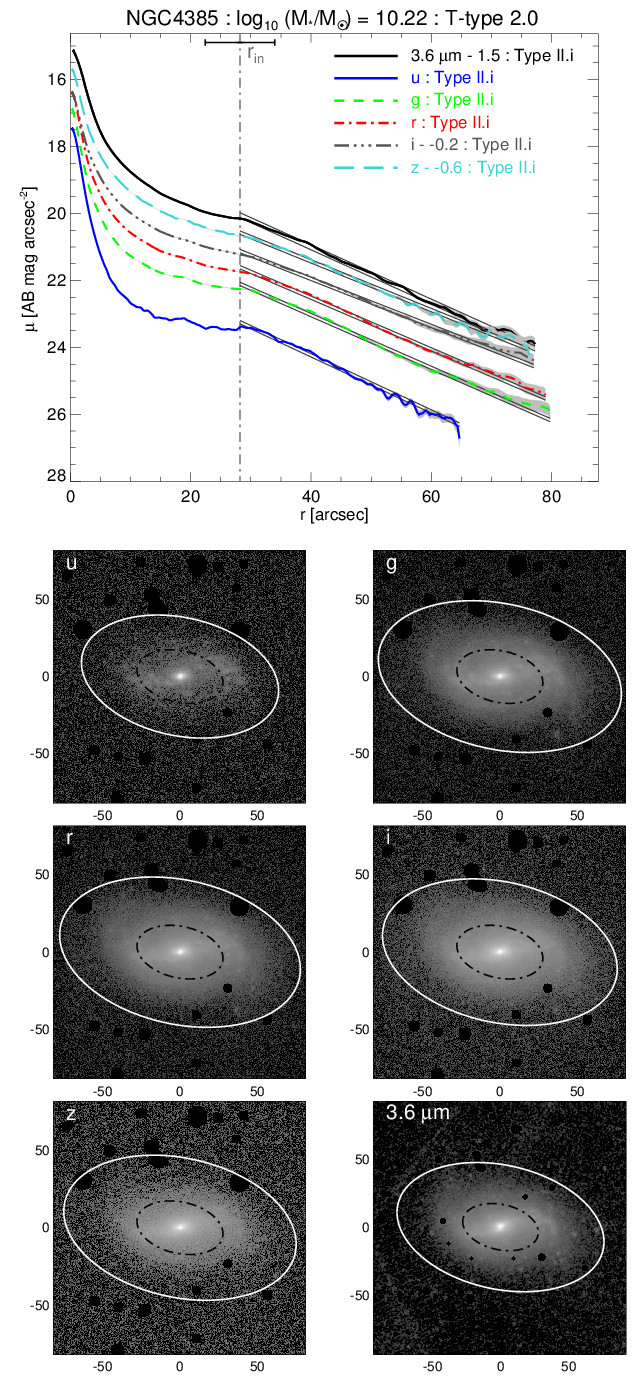 NGC4389
NGC4390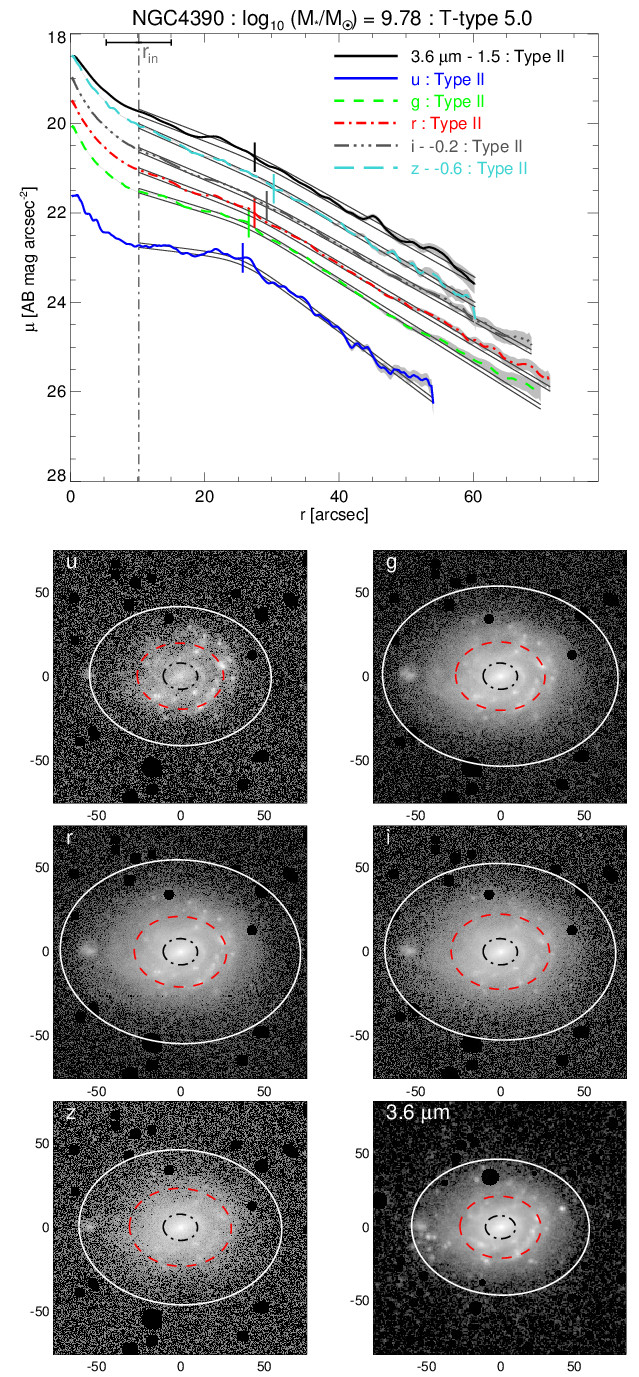 NGC4393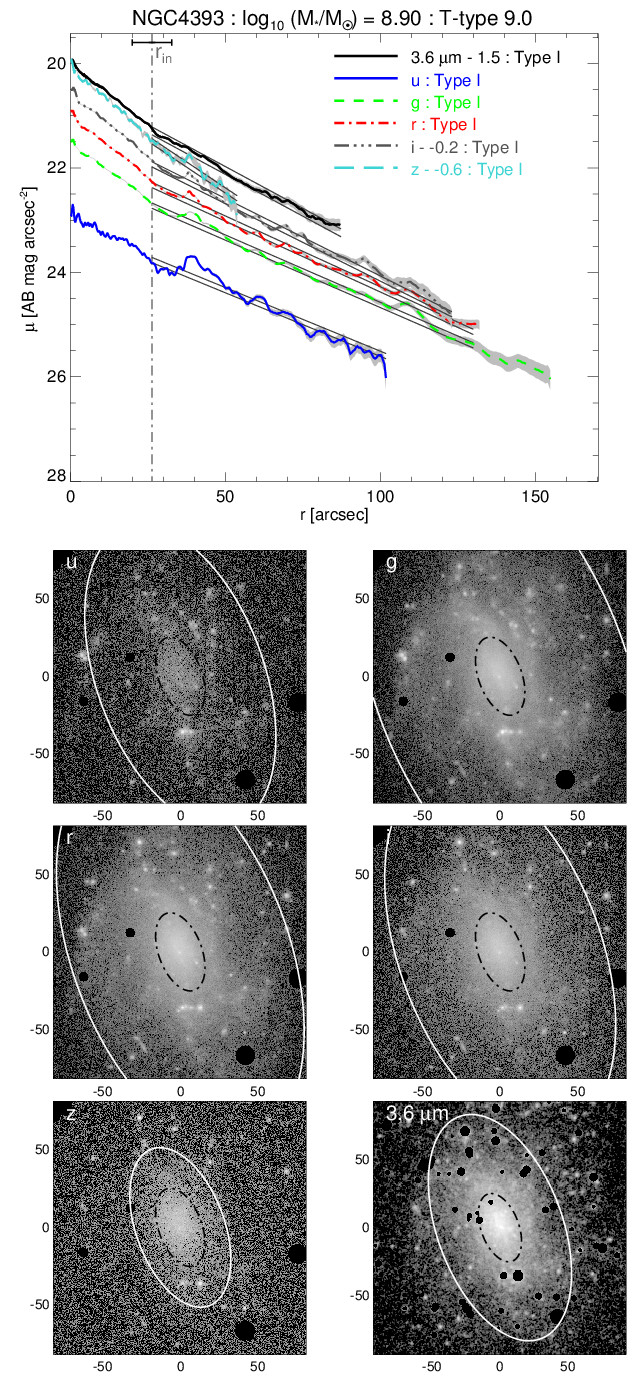 NGC4411A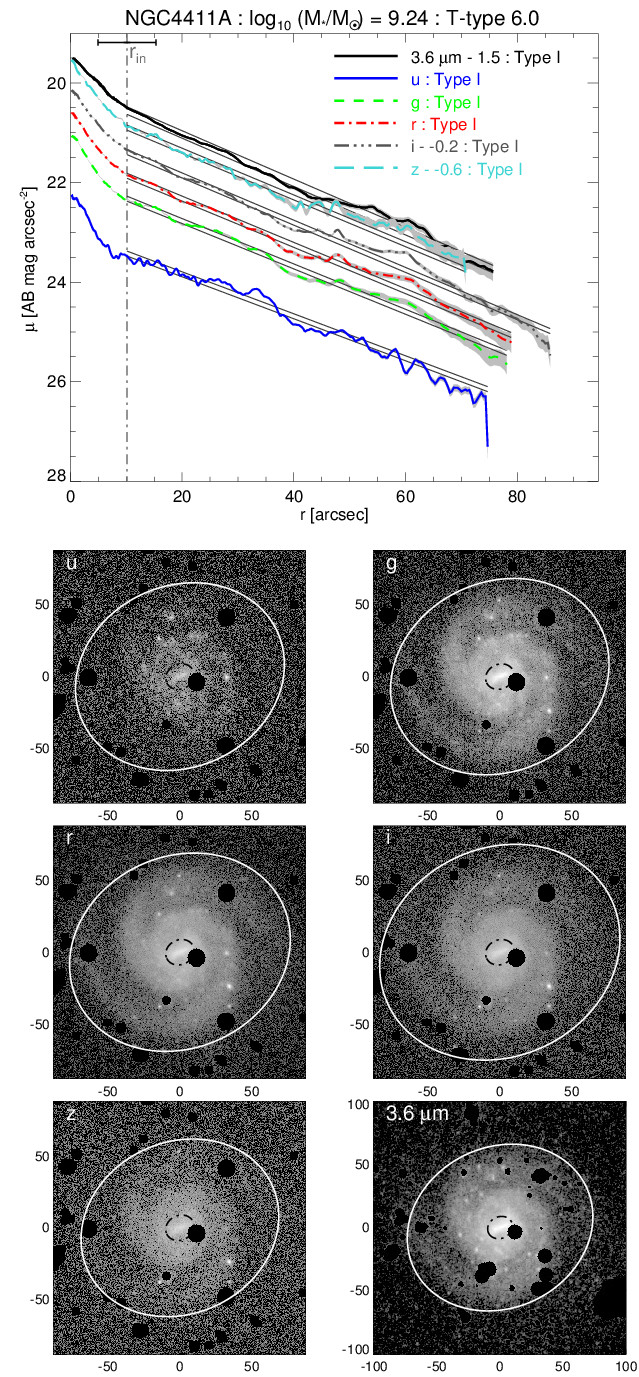 NGC4411B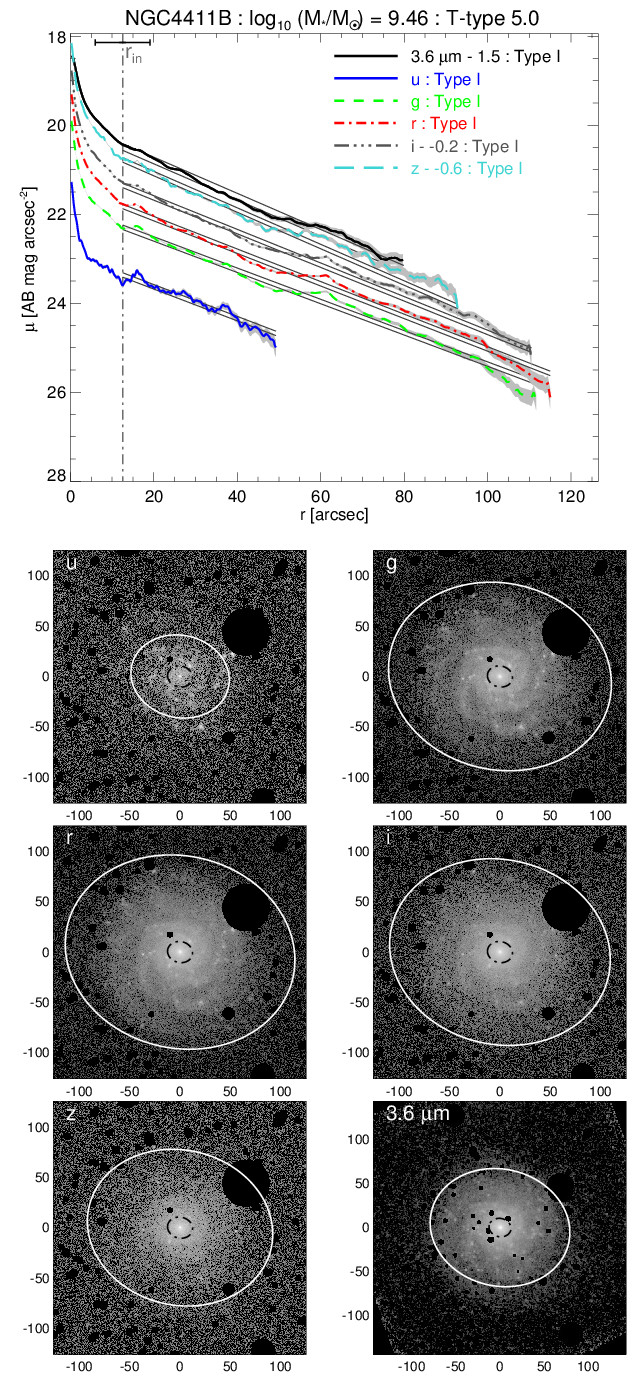 NGC4412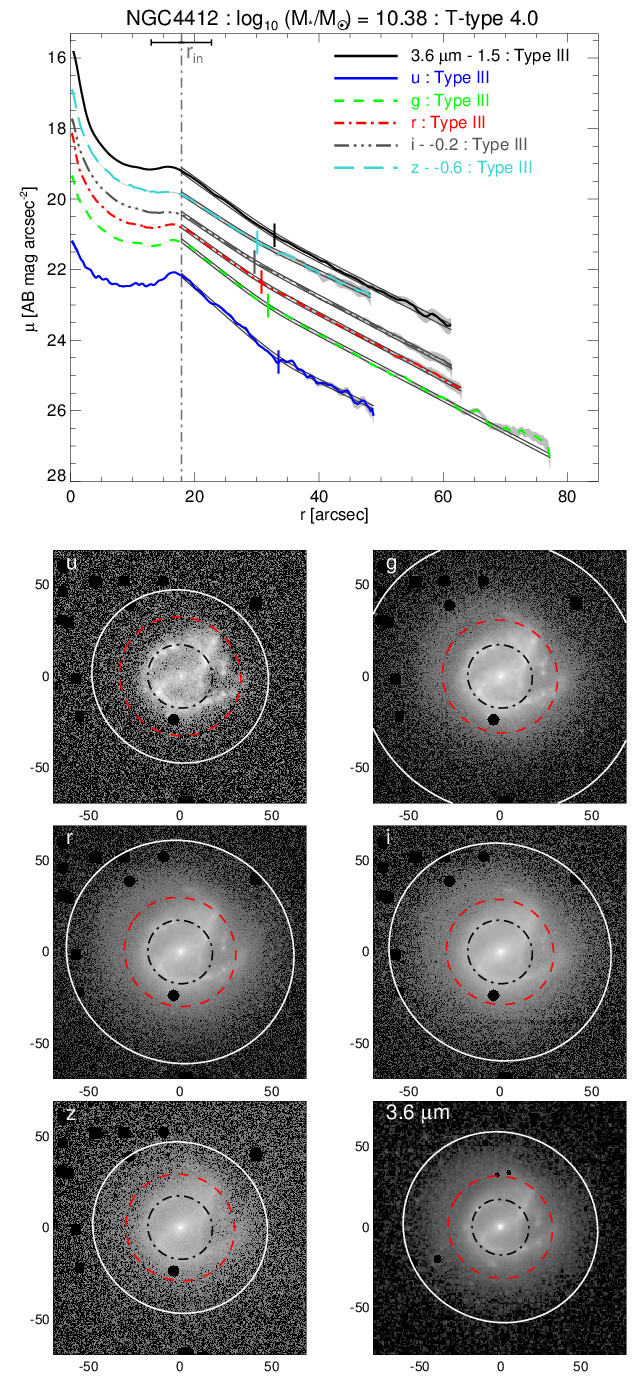 NGC4414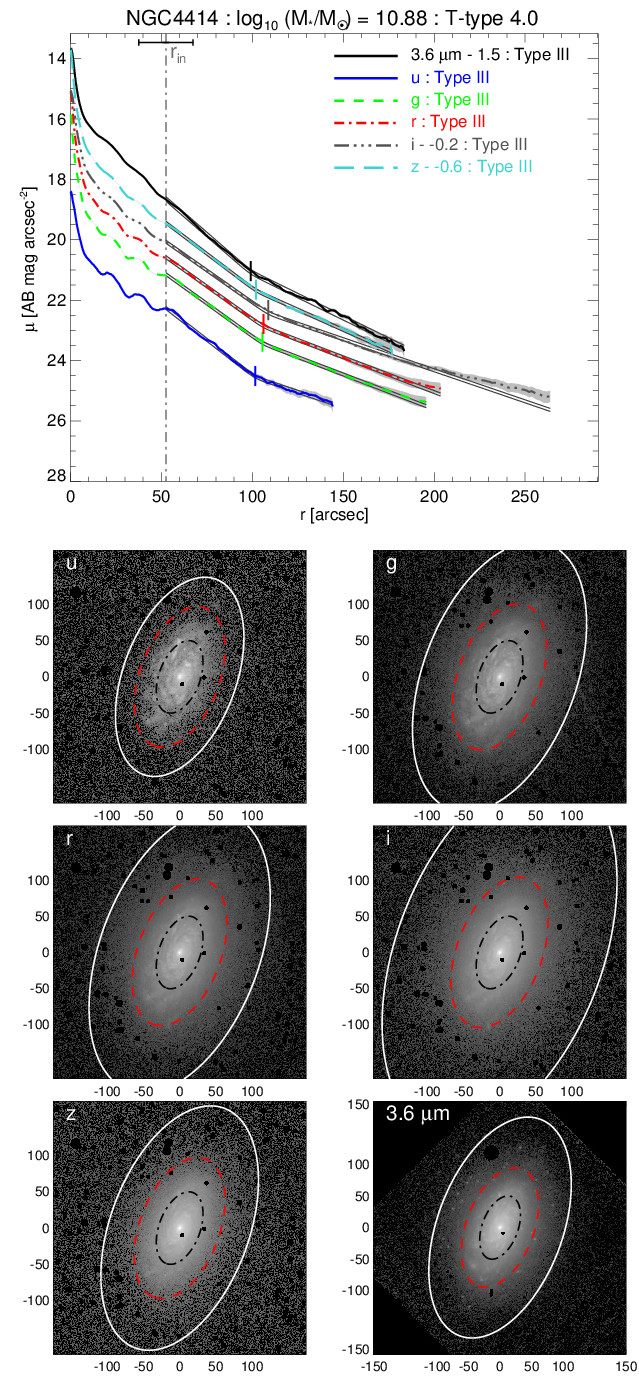 NGC4416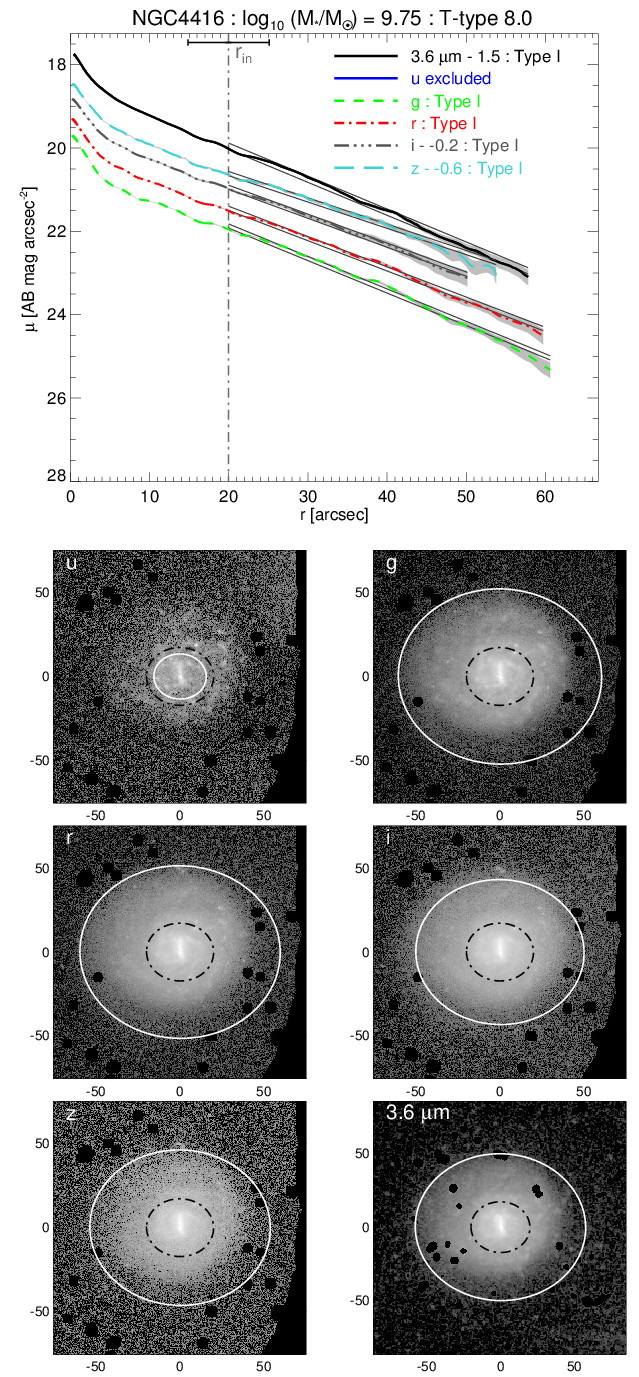 NGC4424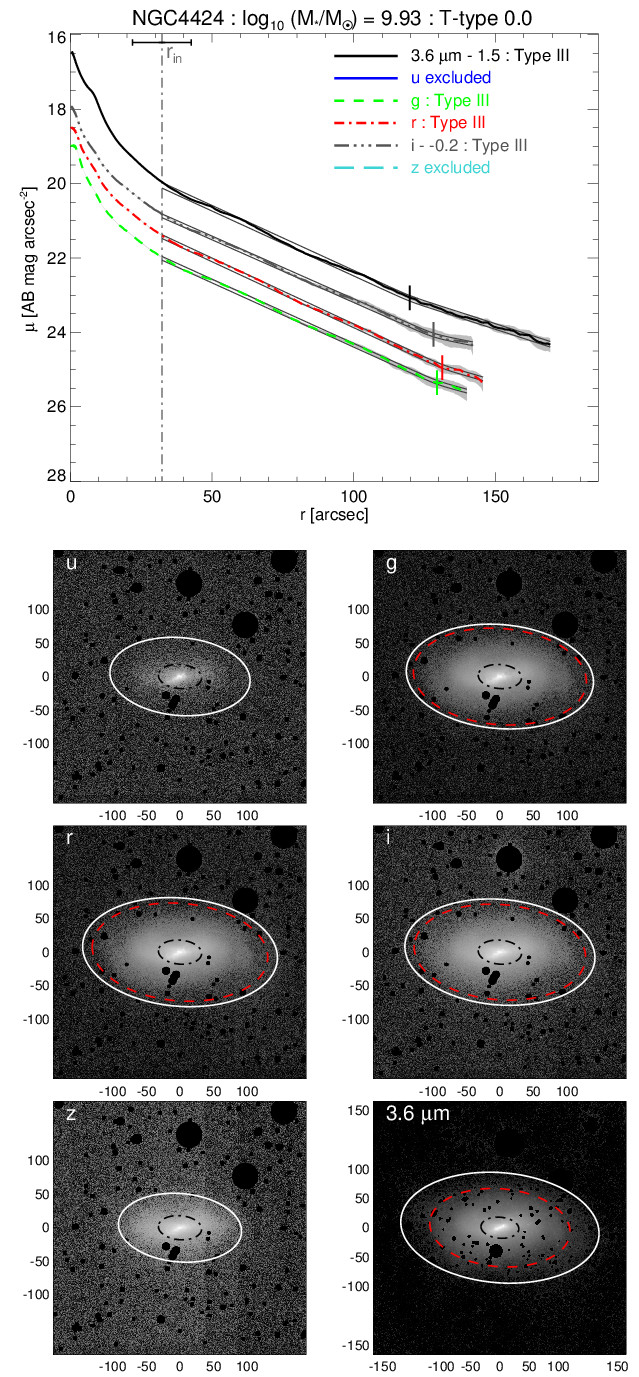 NGC4430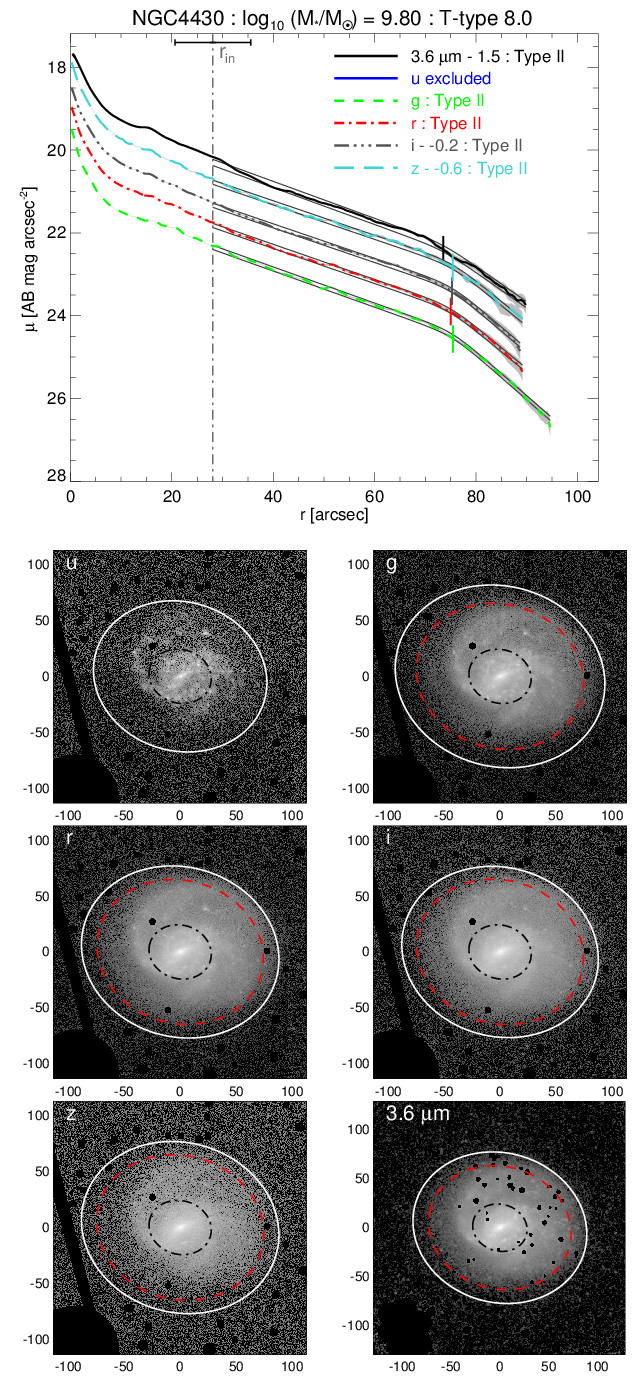 NGC4450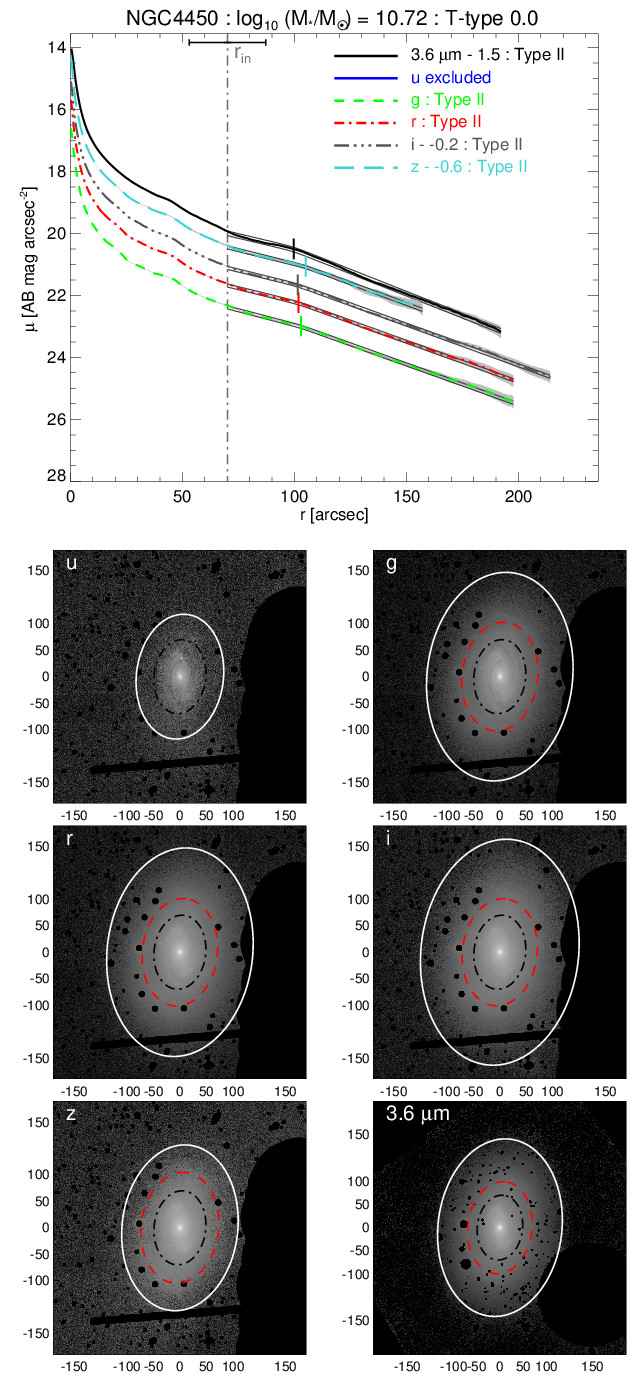 NGC4451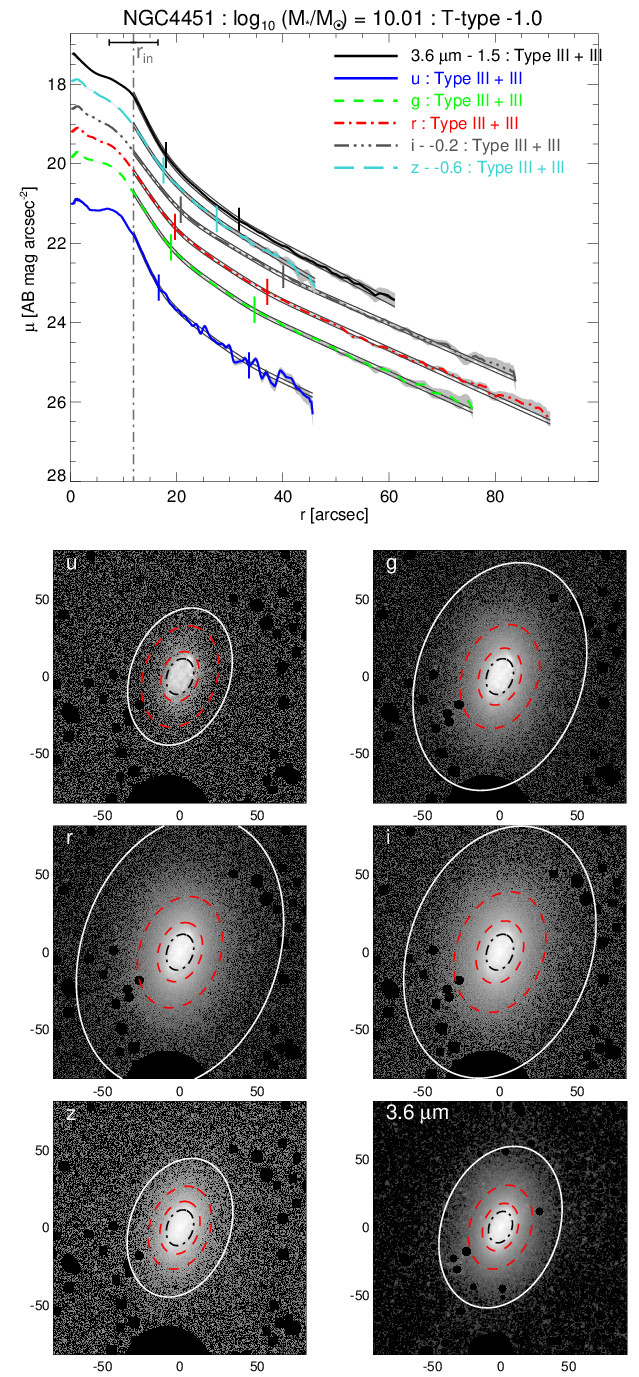 NGC4454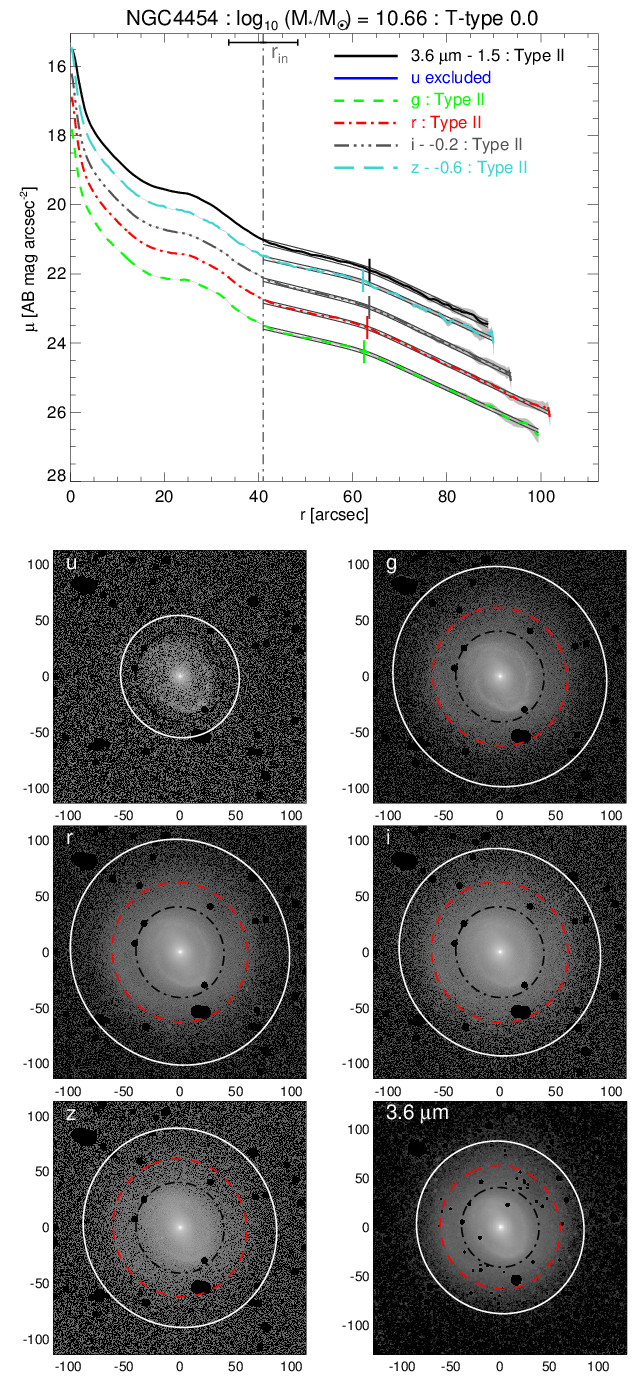 NGC4457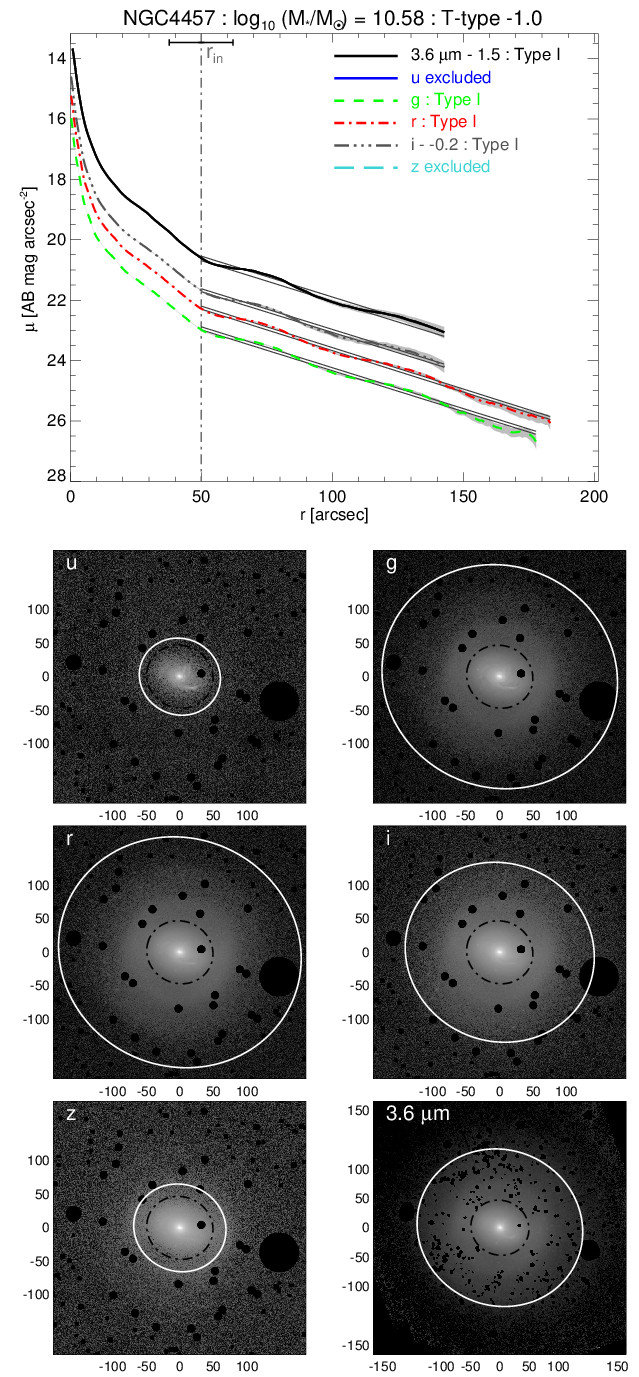 NGC4470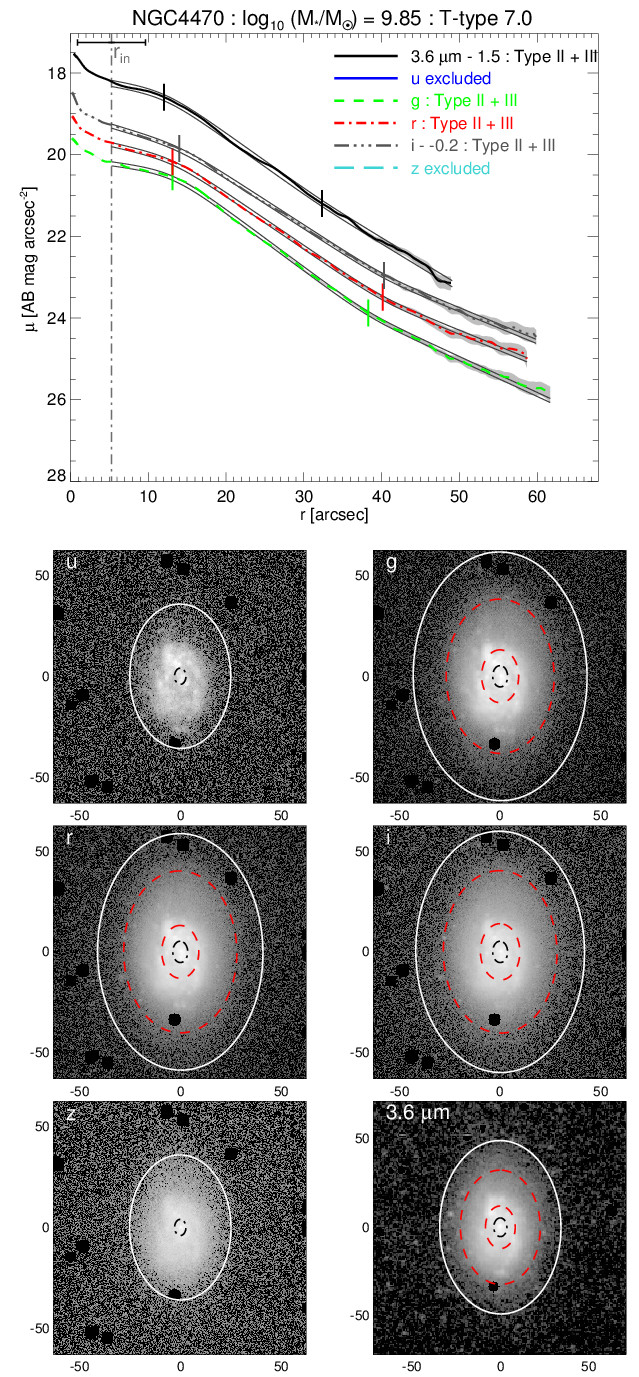 NGC4477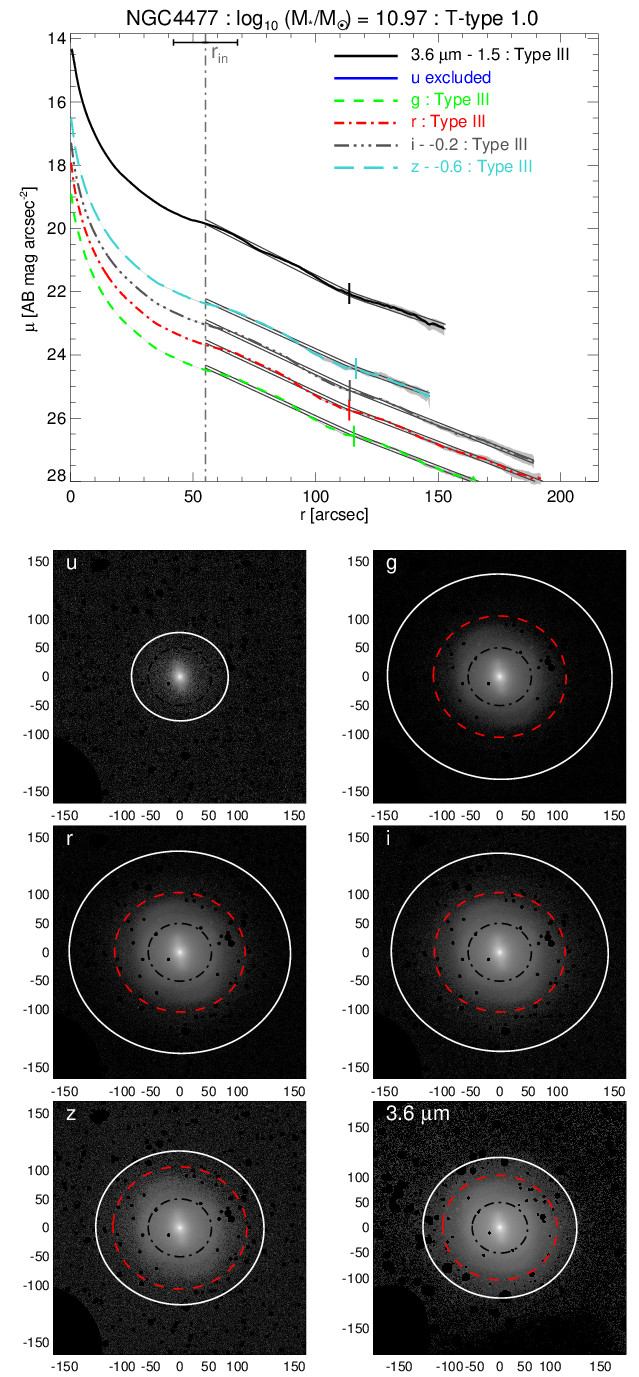 NGC4480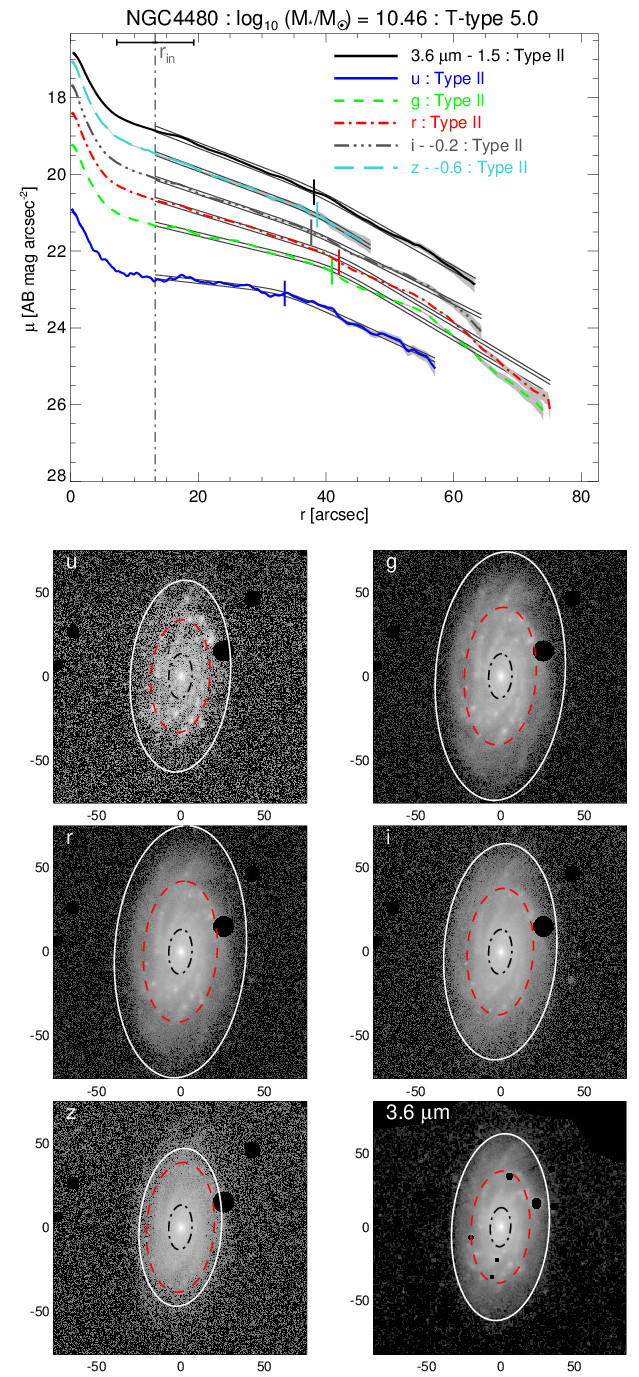 NGC4487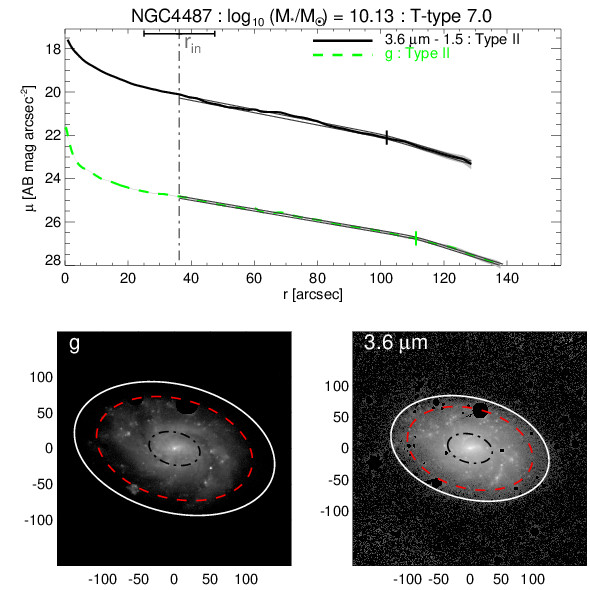 NGC4491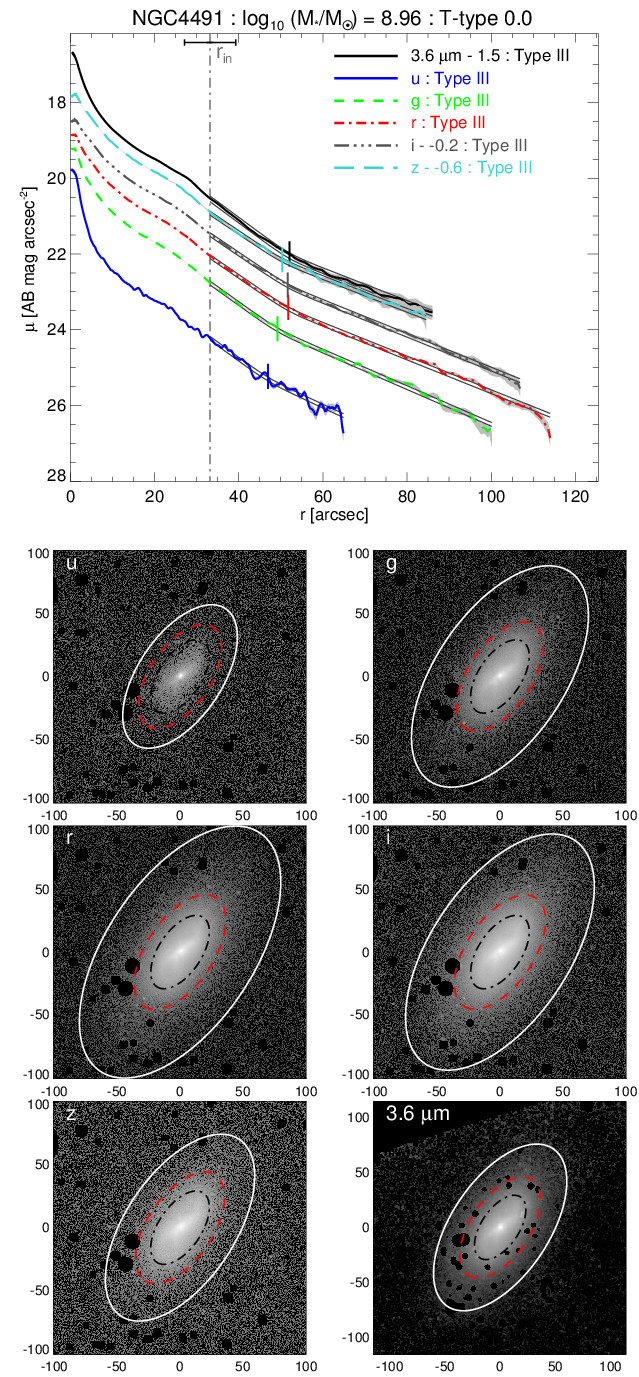 NGC4498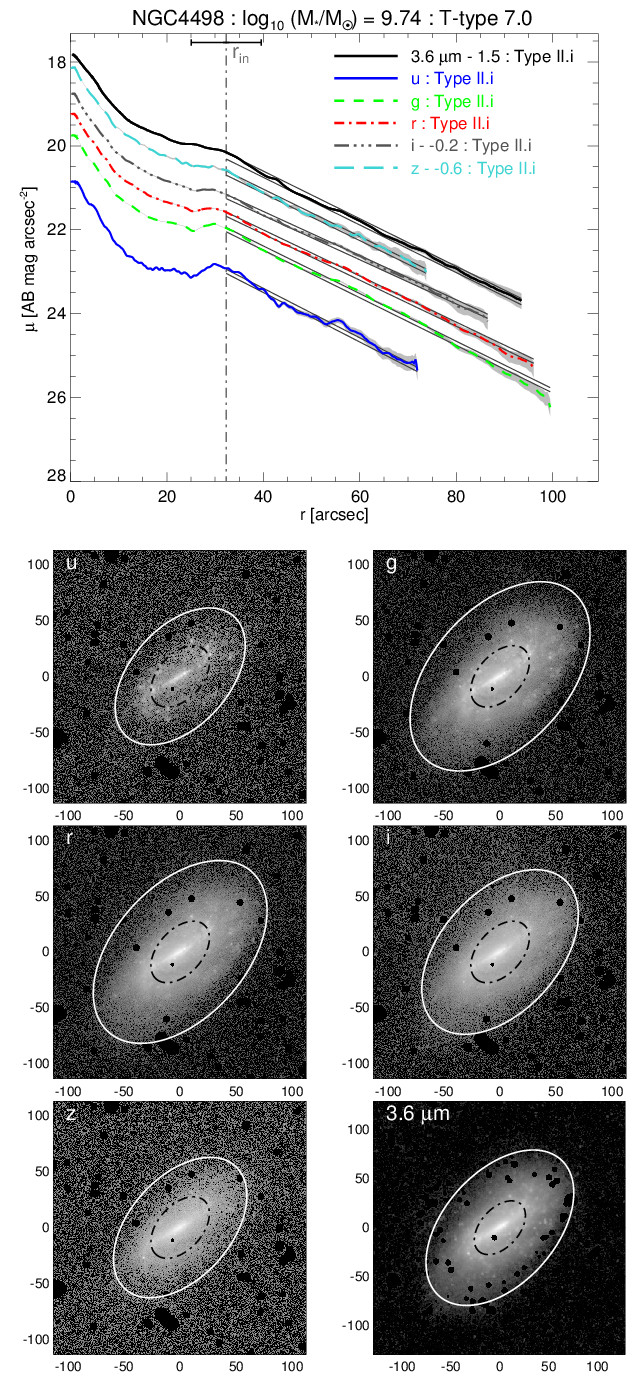 NGC4501
NGC4504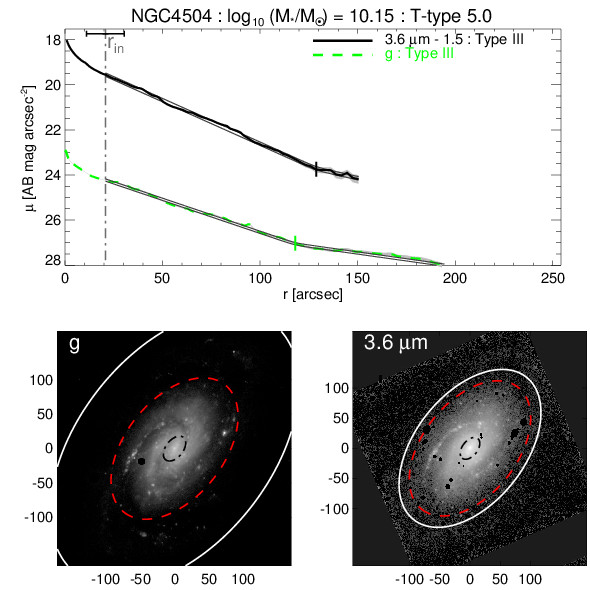 NGC4517A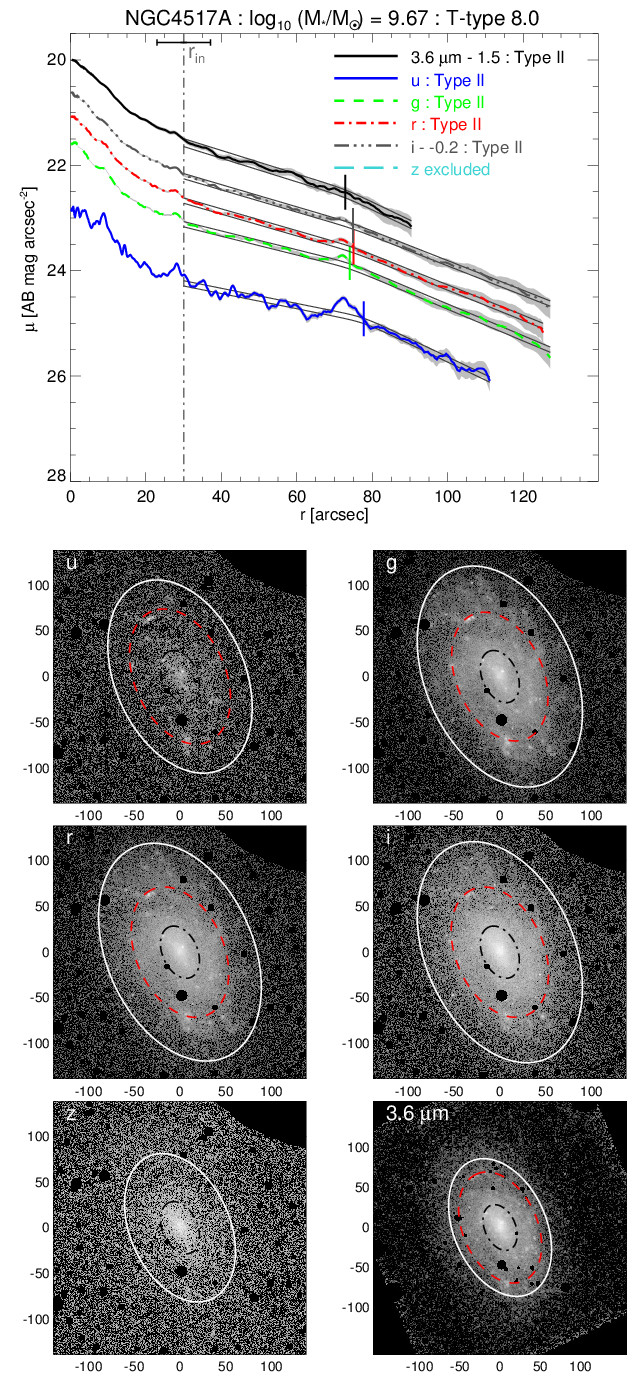 NGC4519
NGC4525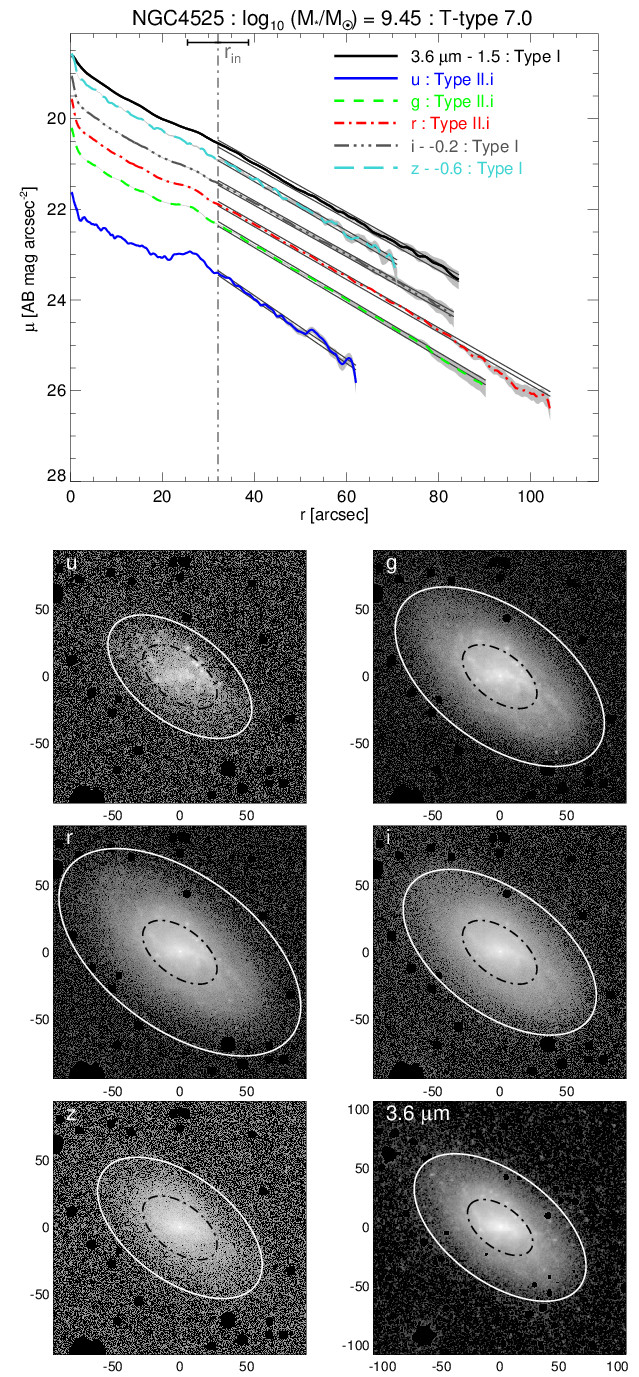 NGC4528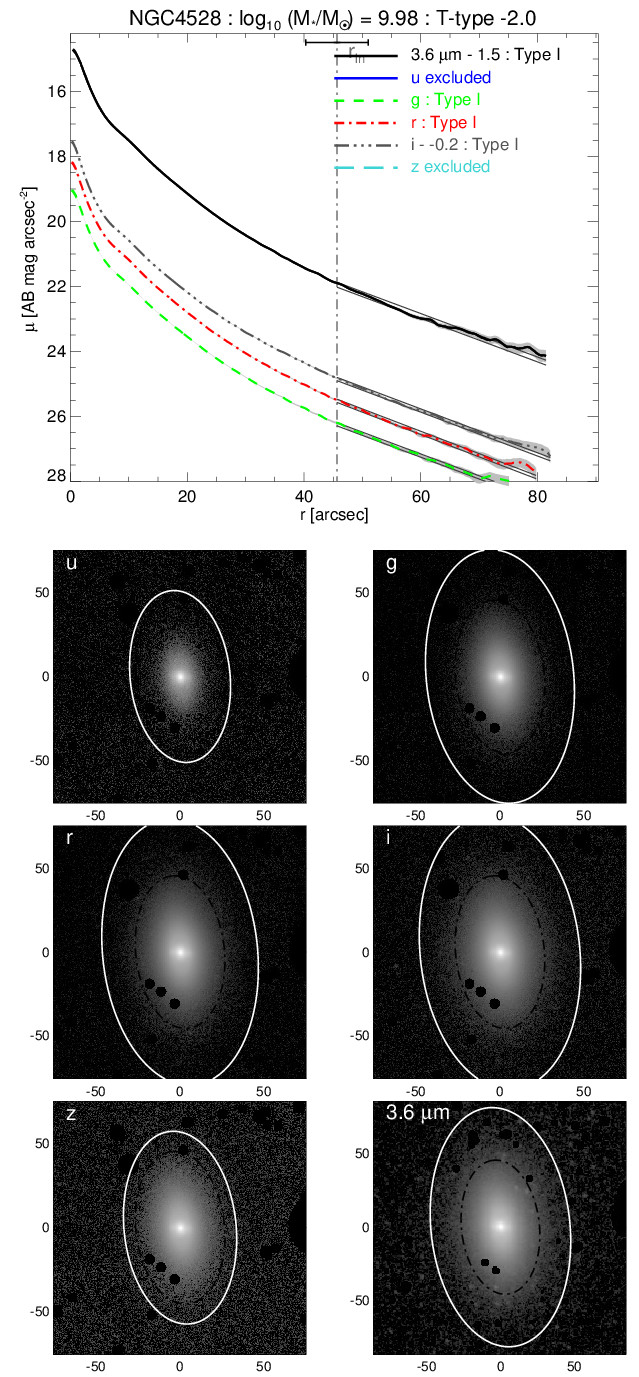 NGC4531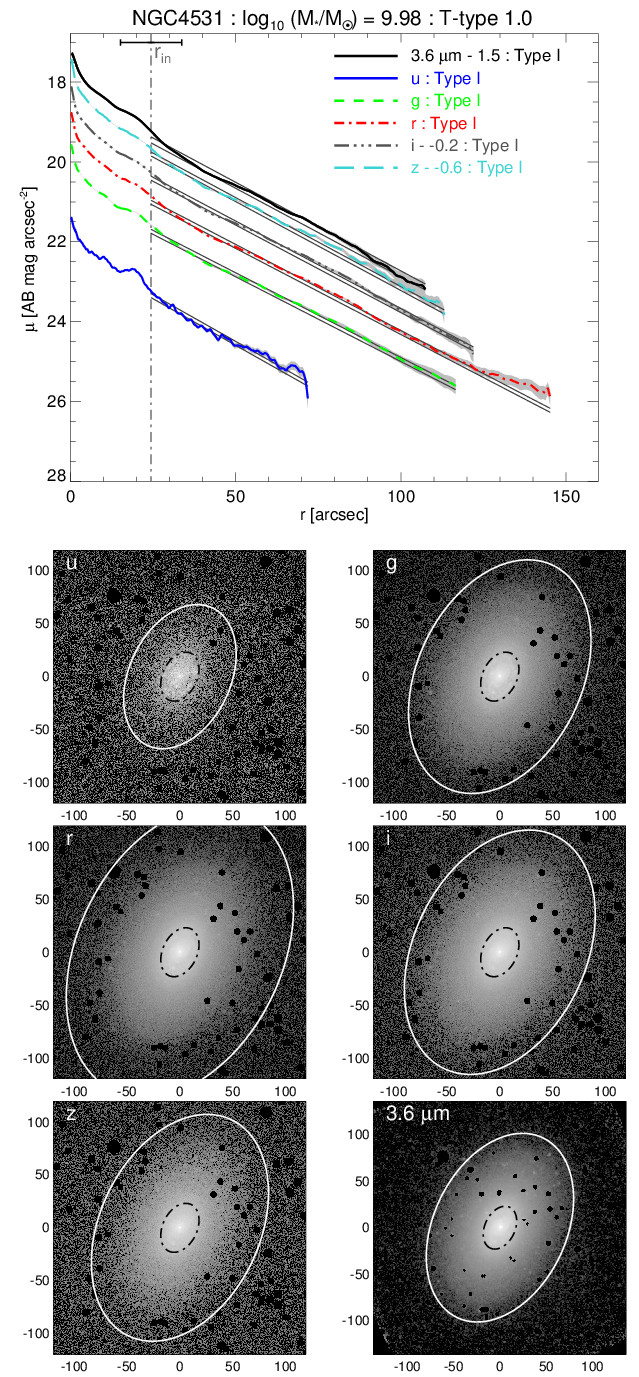 NGC4534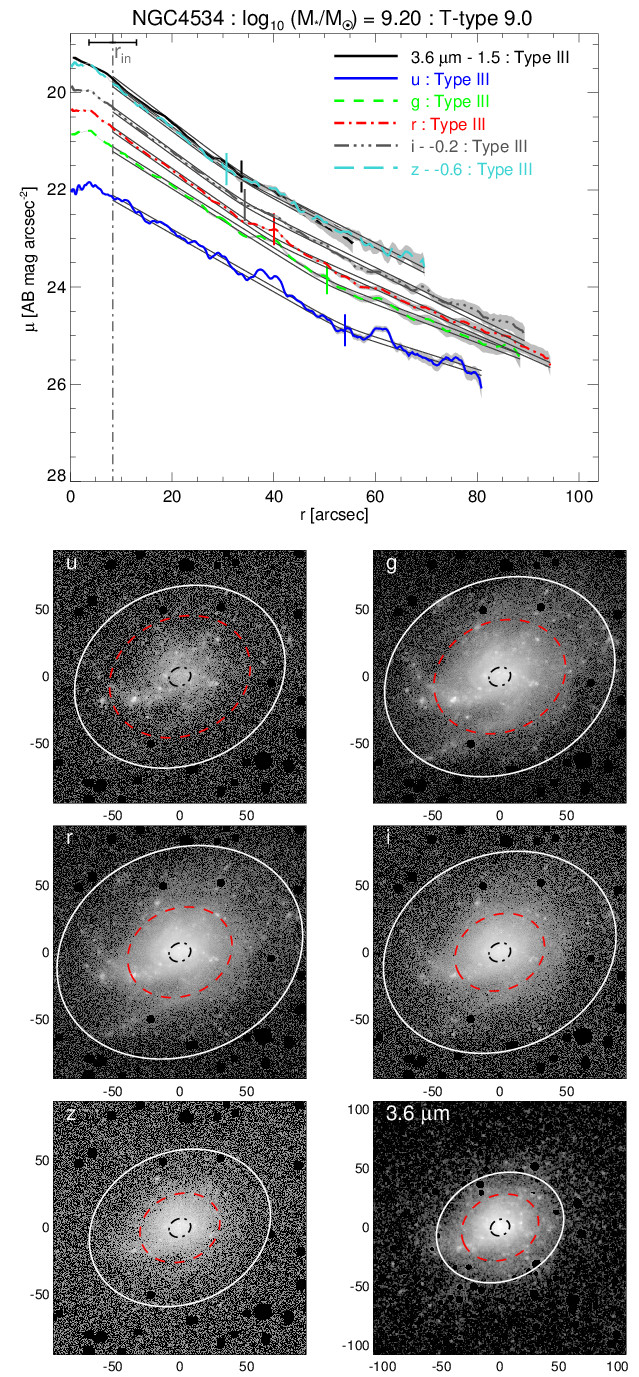 NGC4535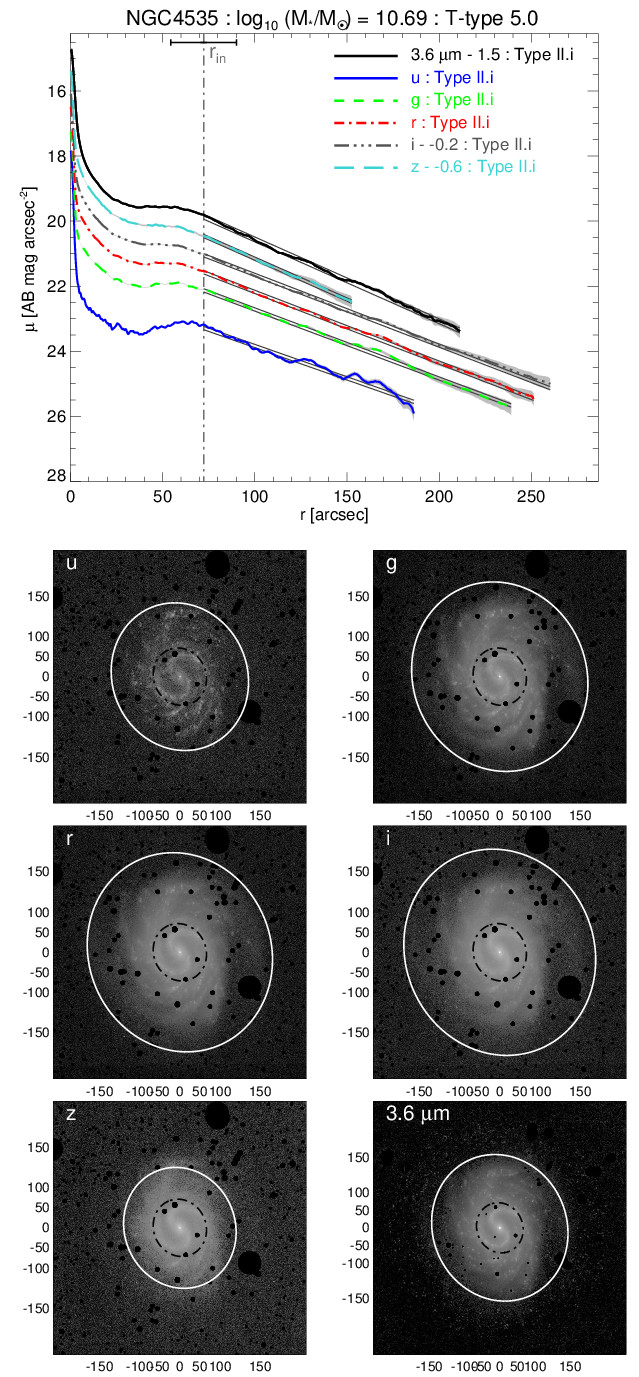 NGC4545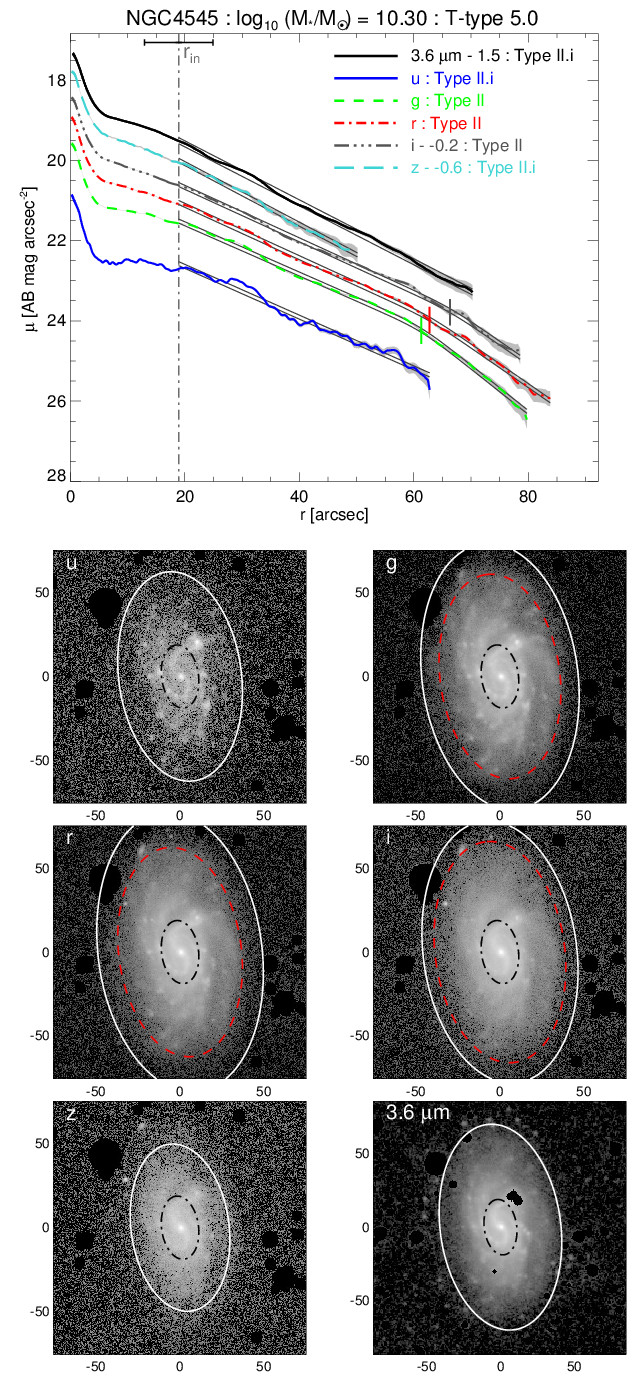 NGC4548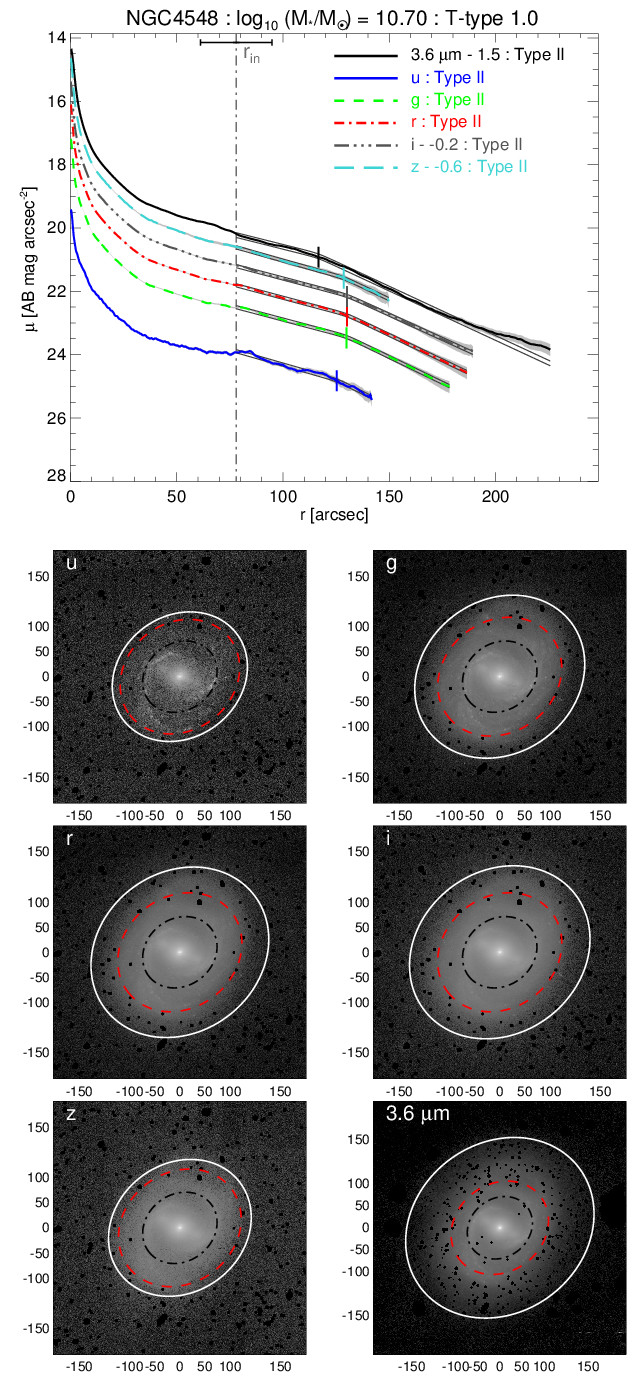 NGC4561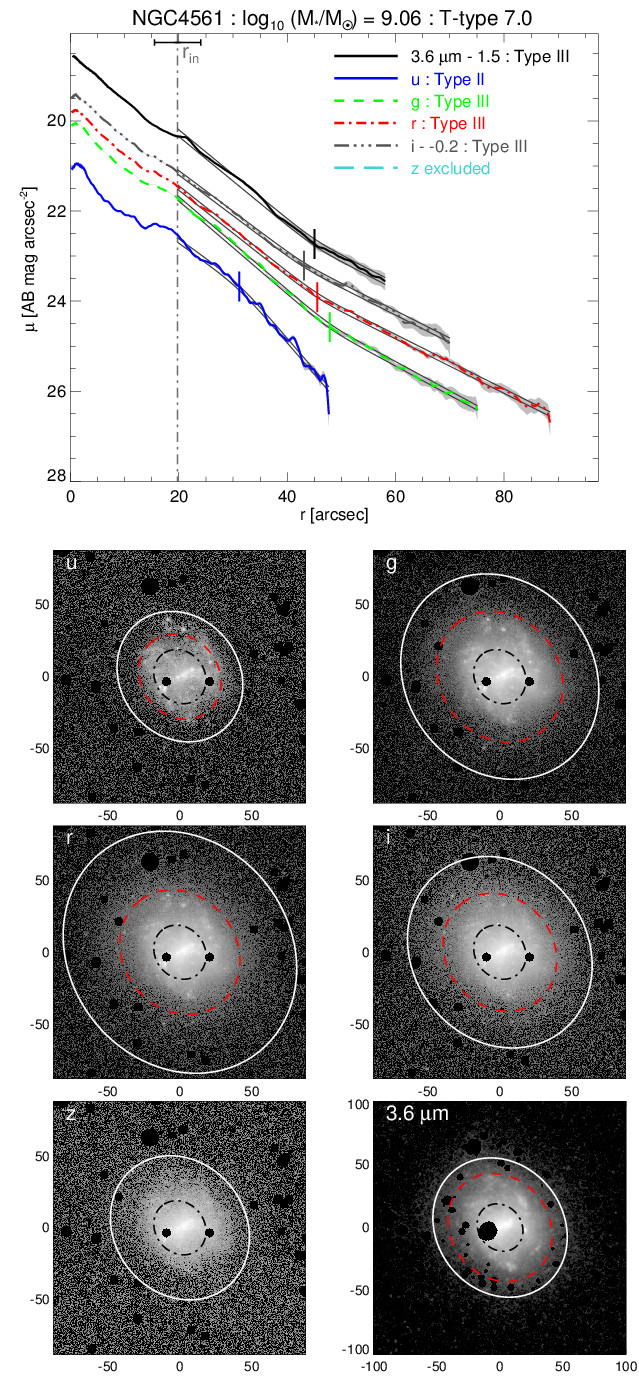 NGC4571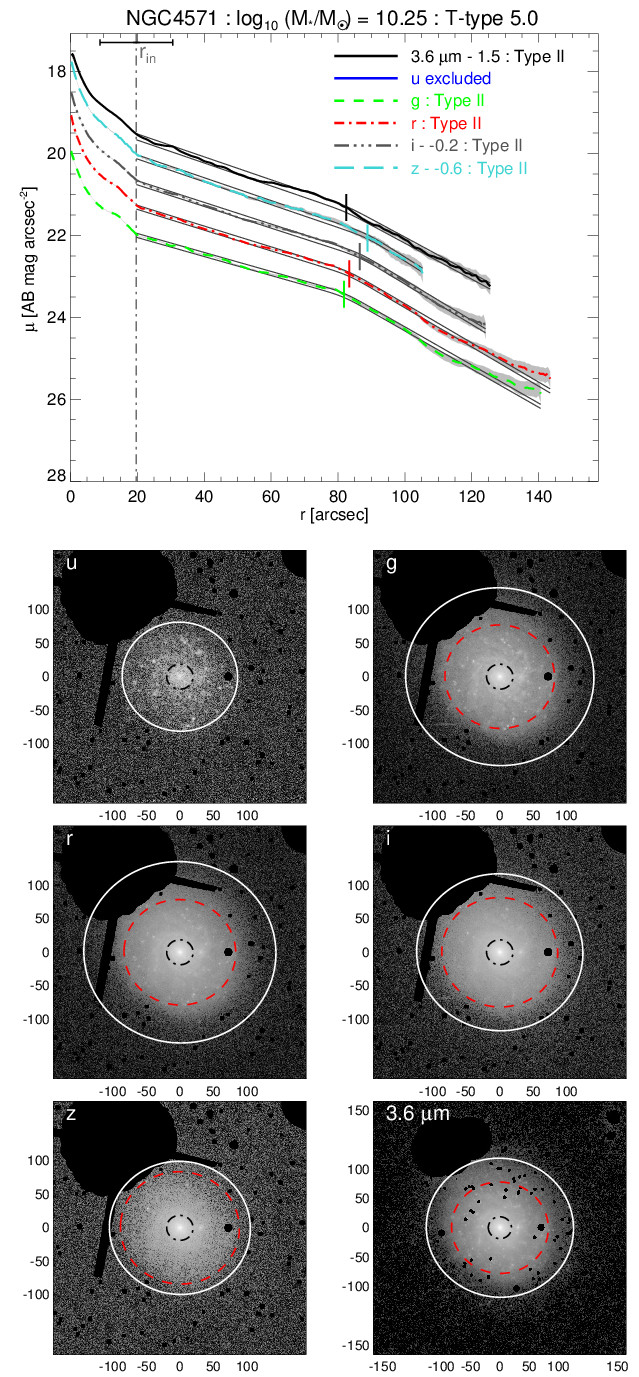 NGC4579
NGC4580
NGC4584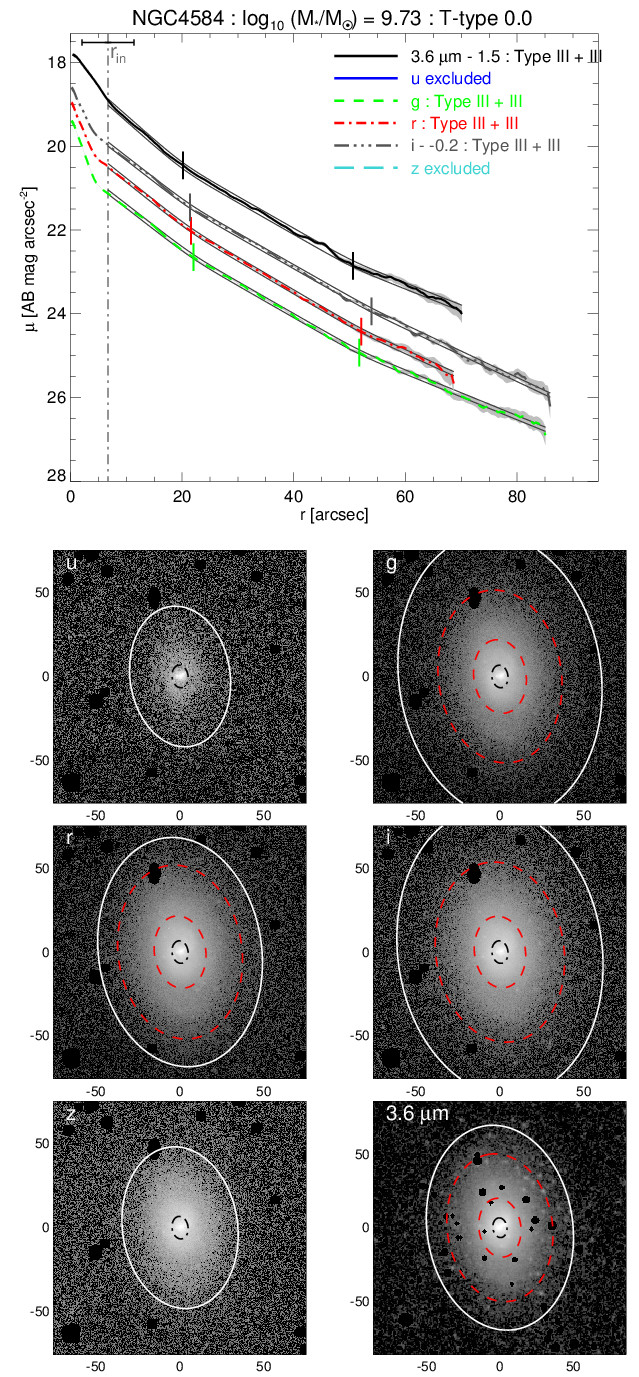 NGC4591
NGC4593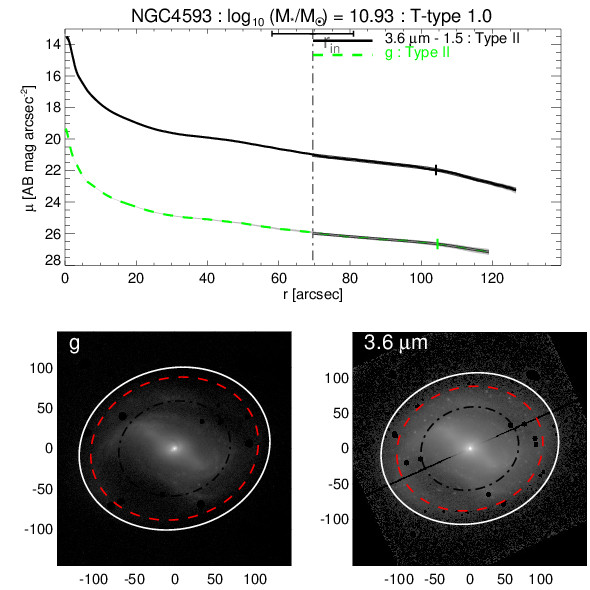 NGC4595
NGC4596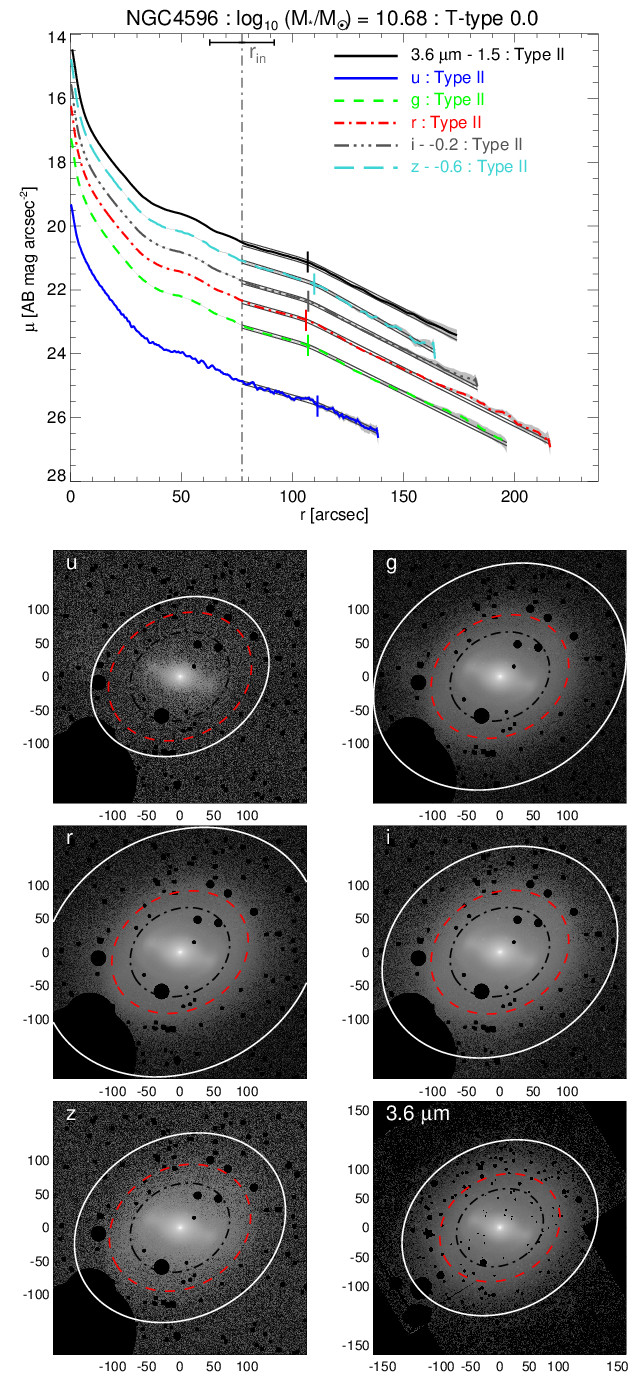 NGC4608
NGC4612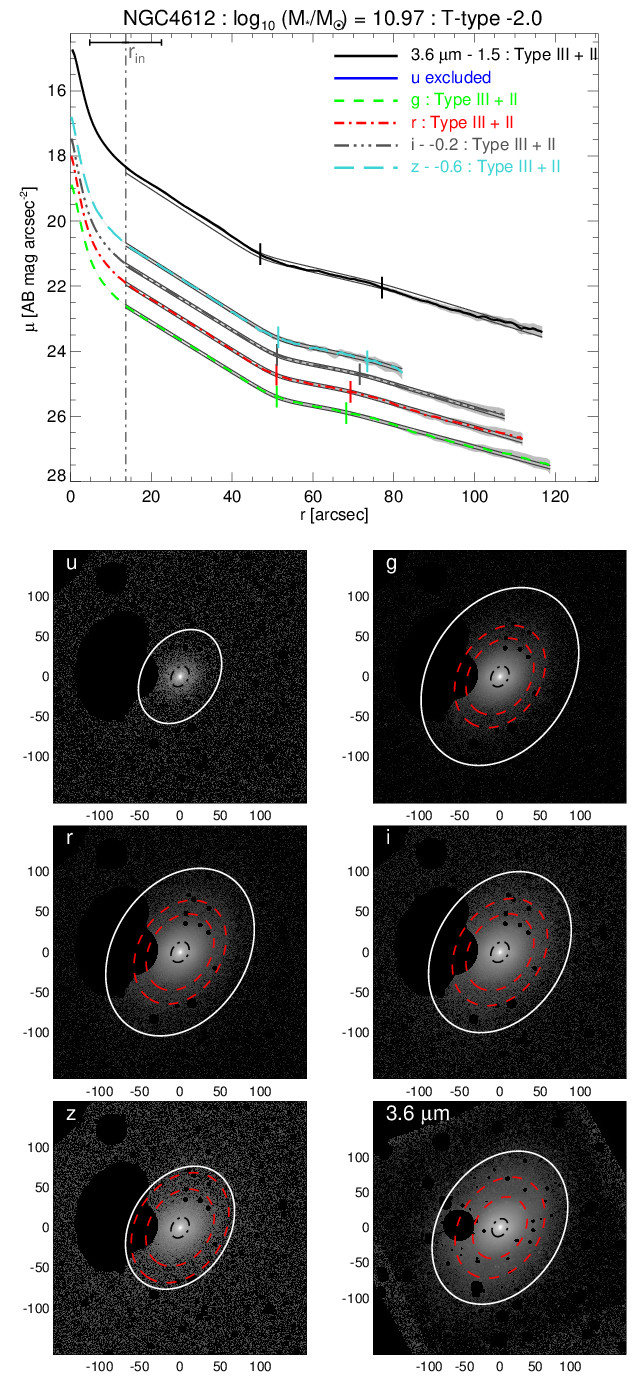 NGC4618
NGC4625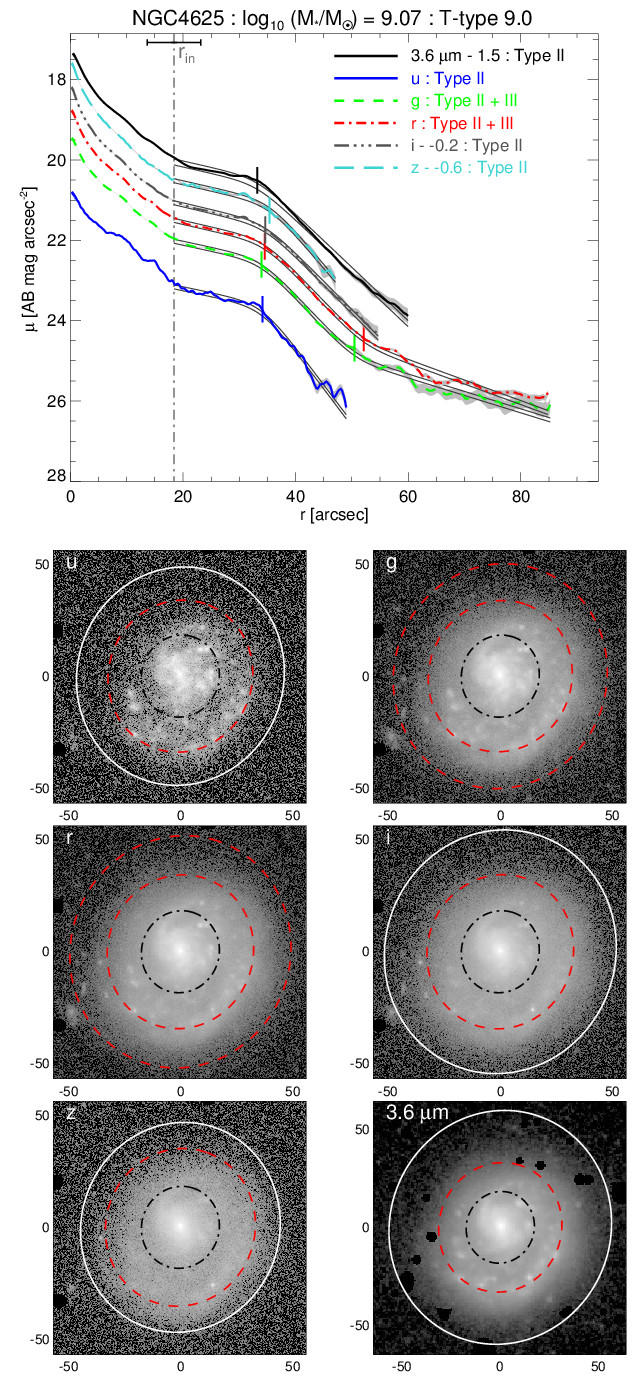 NGC4630
NGC4635
NGC4639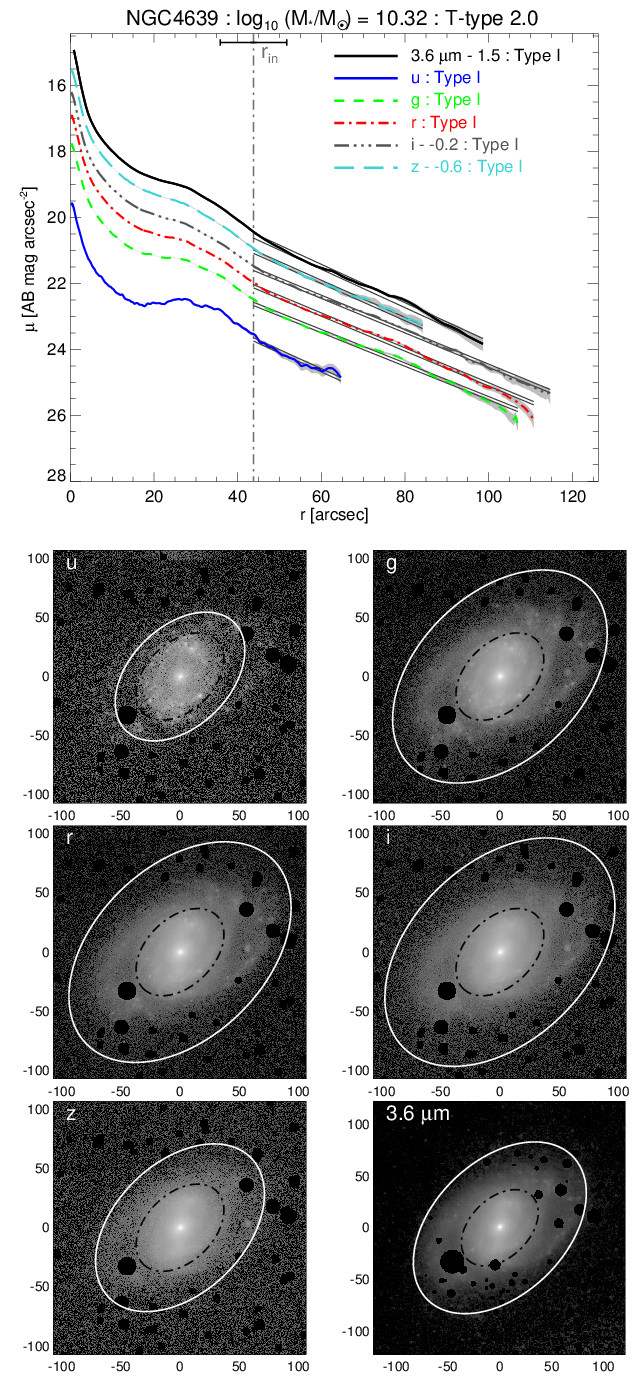 NGC4643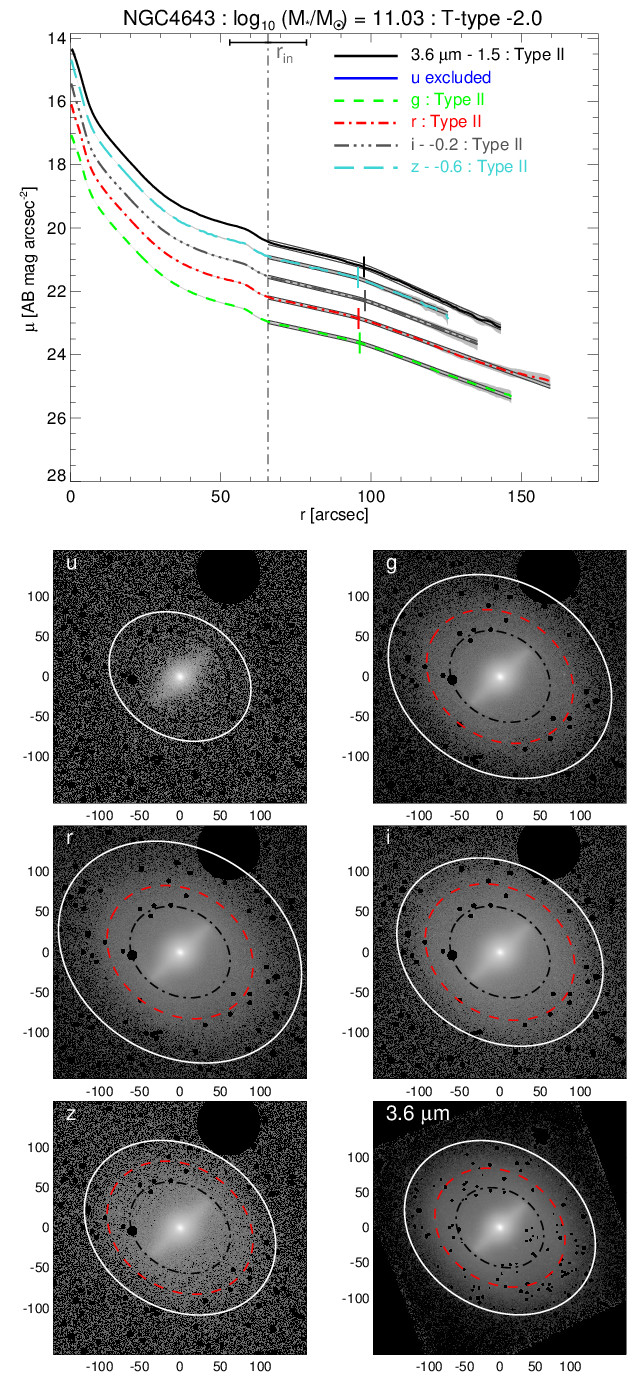 NGC4651
NGC4654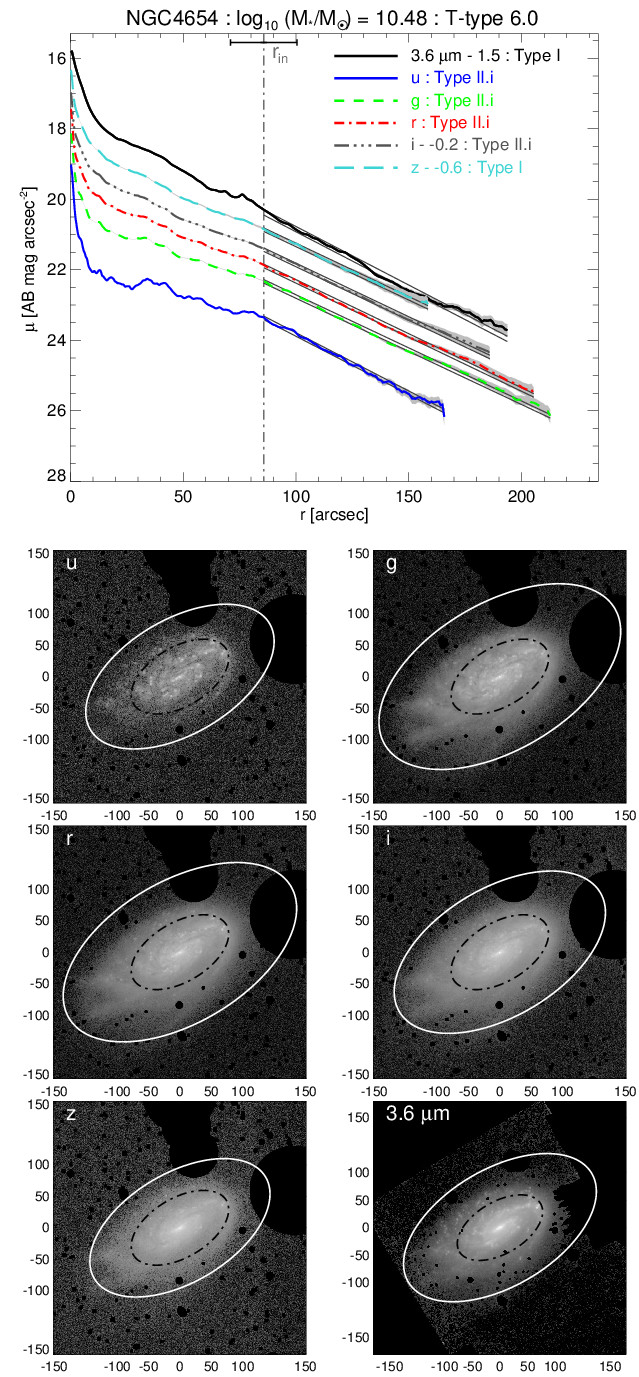 NGC4665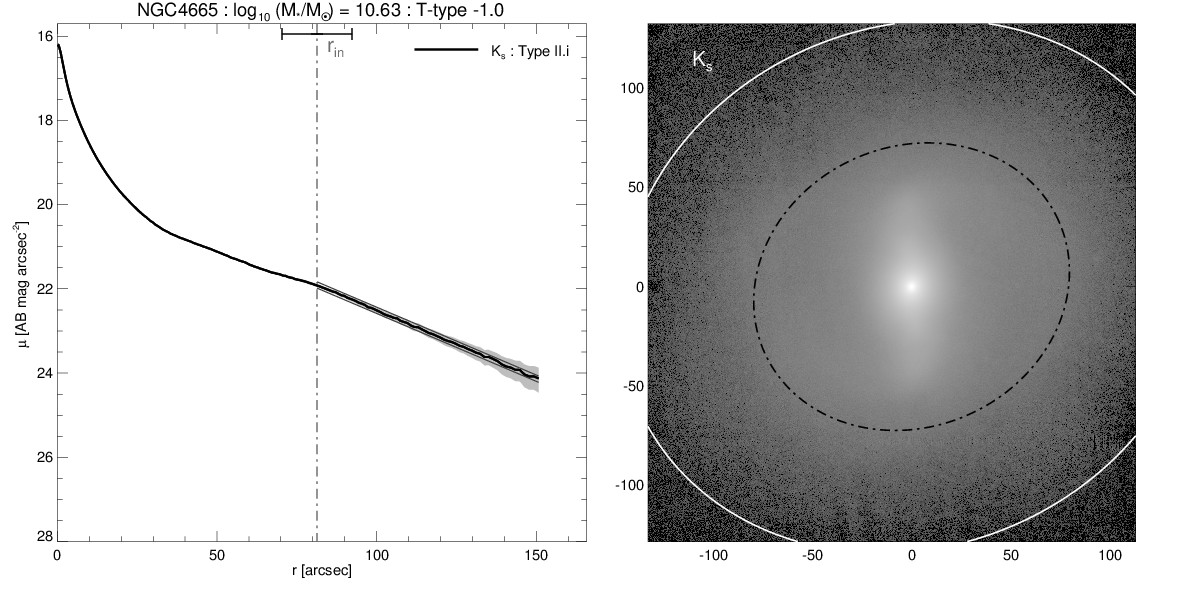 NGC4668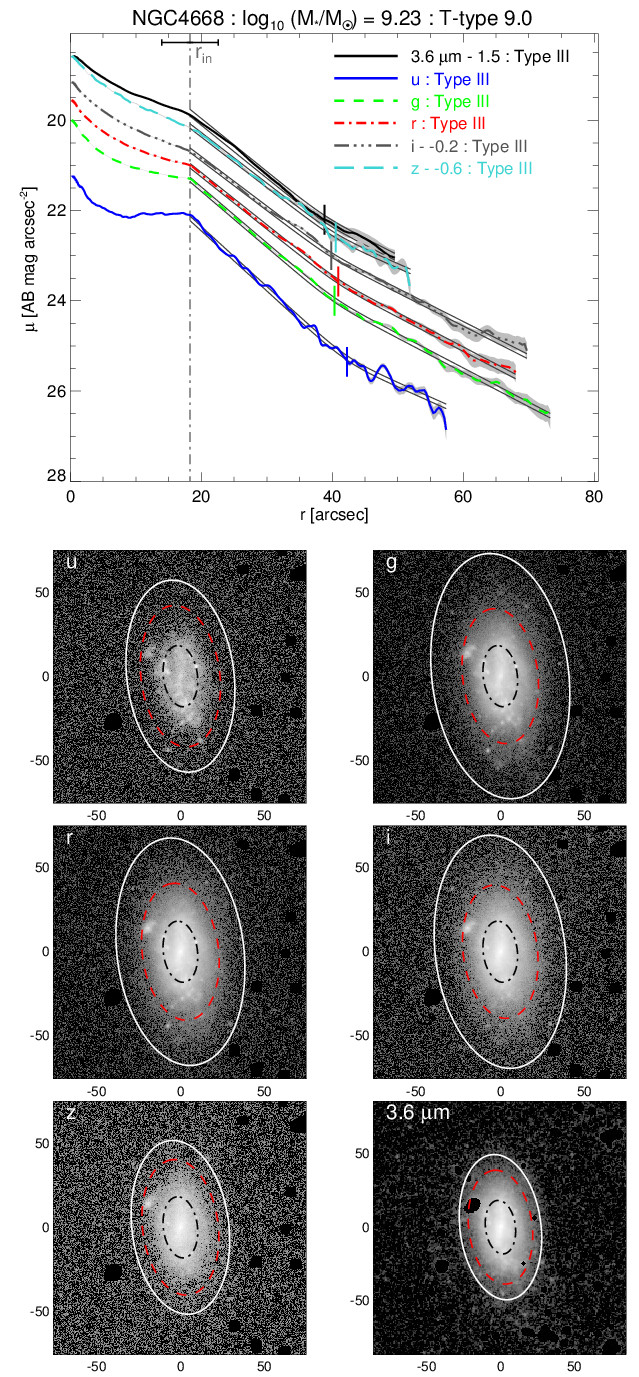 NGC4680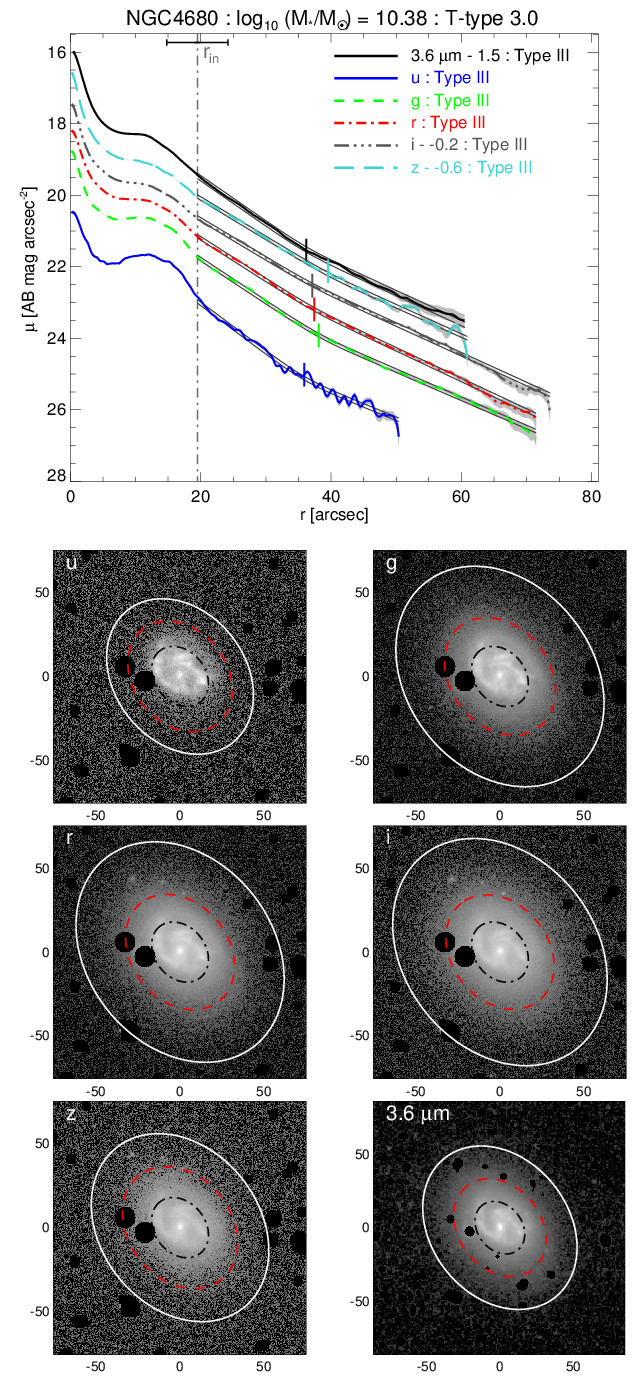 NGC4688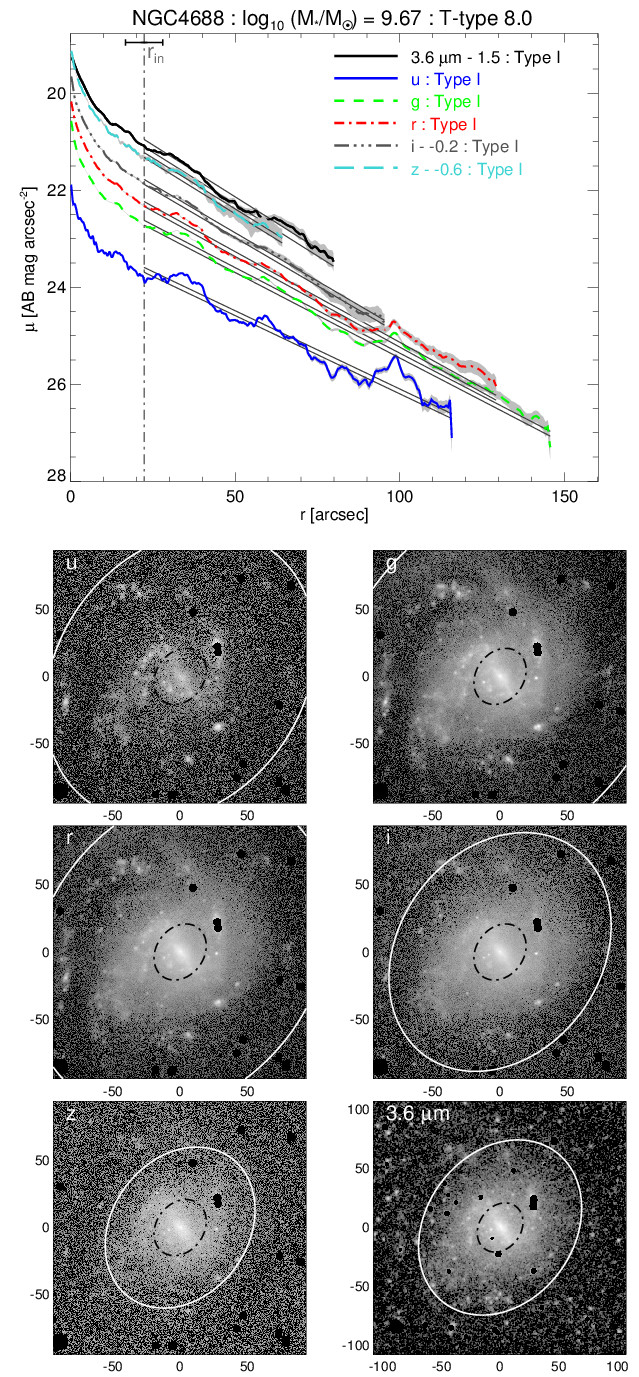 NGC4689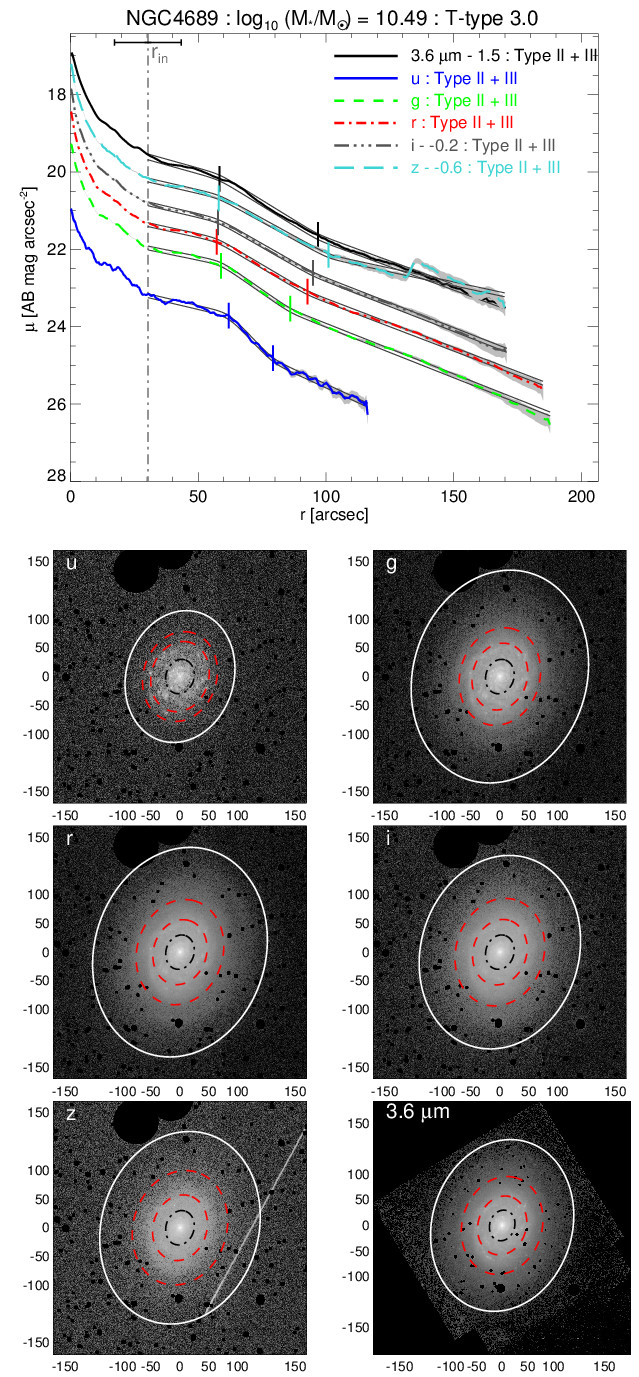 NGC4691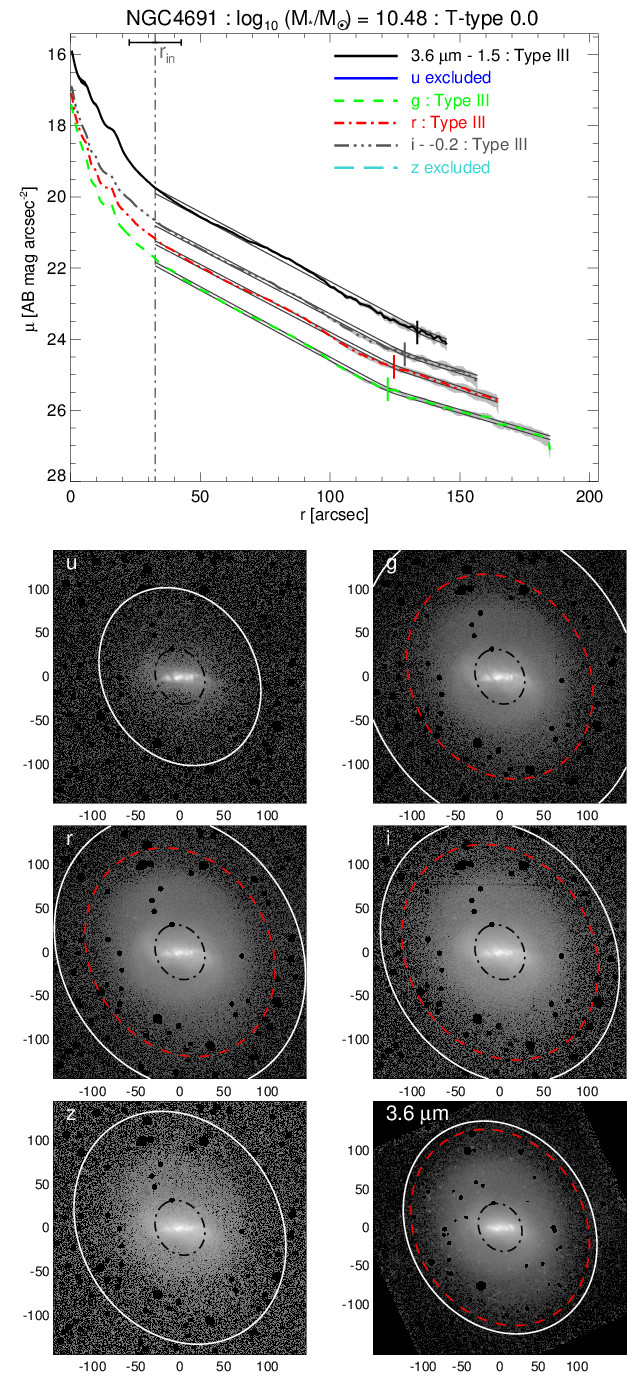 NGC4699
NGC4701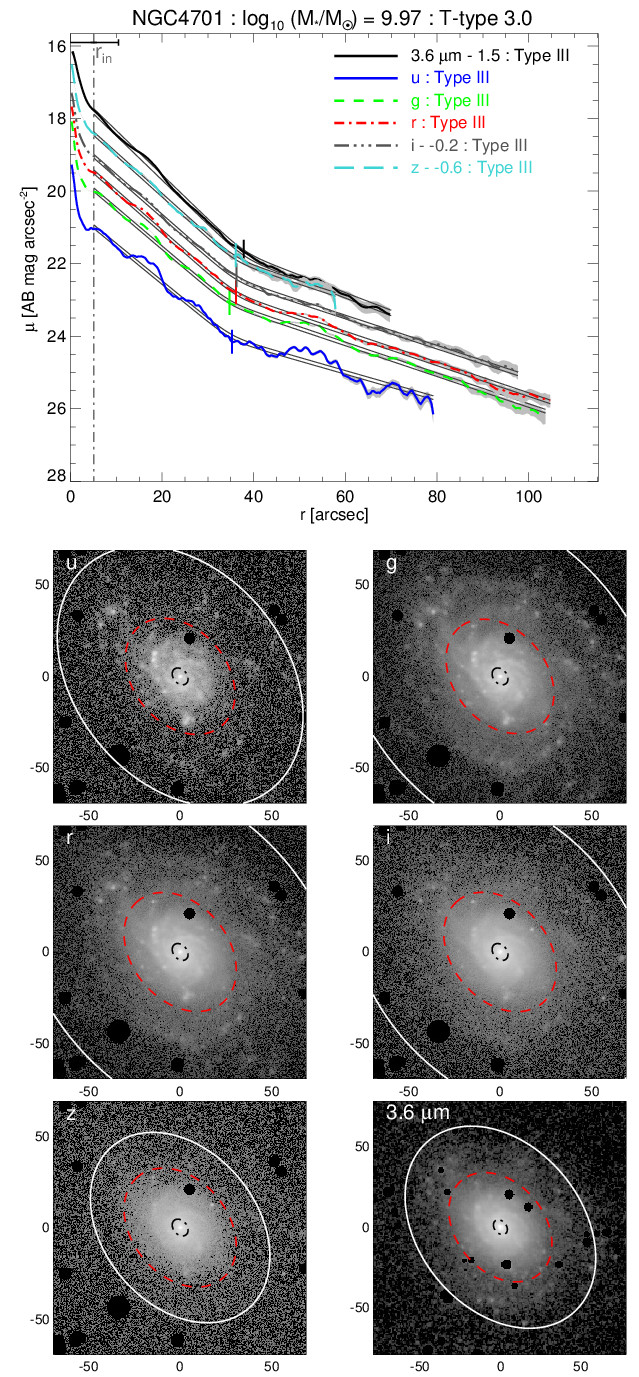 NGC4713
NGC4725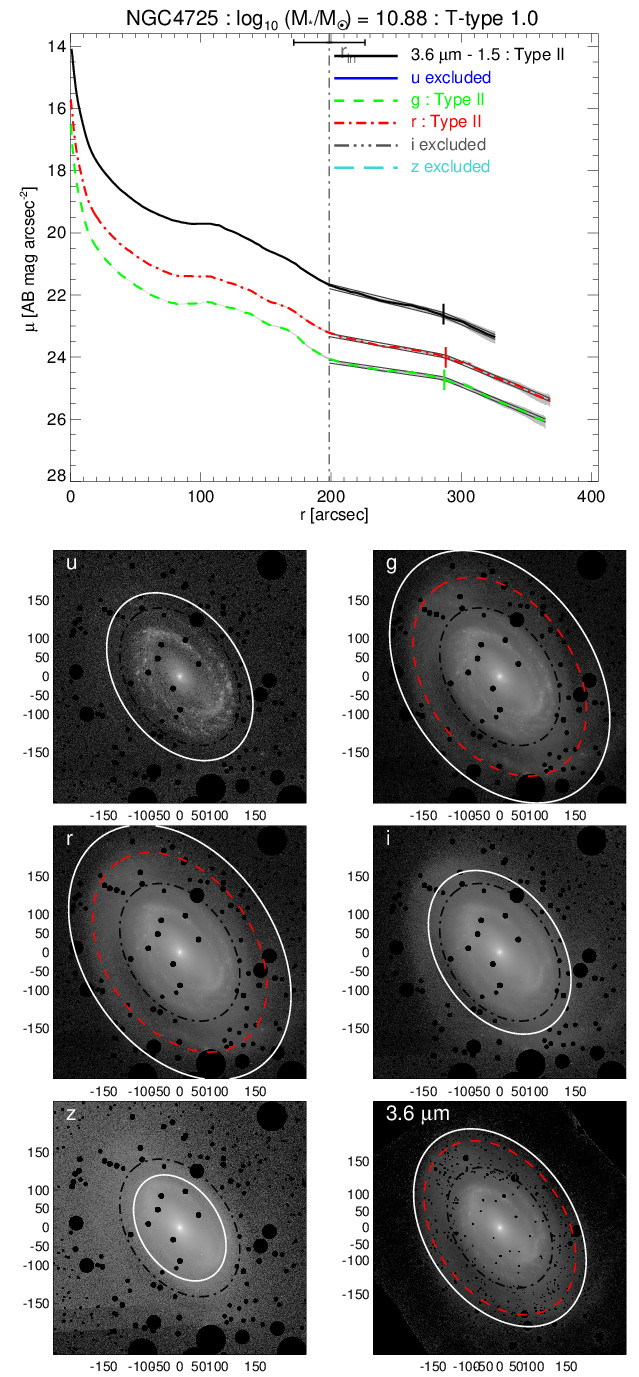 NGC4733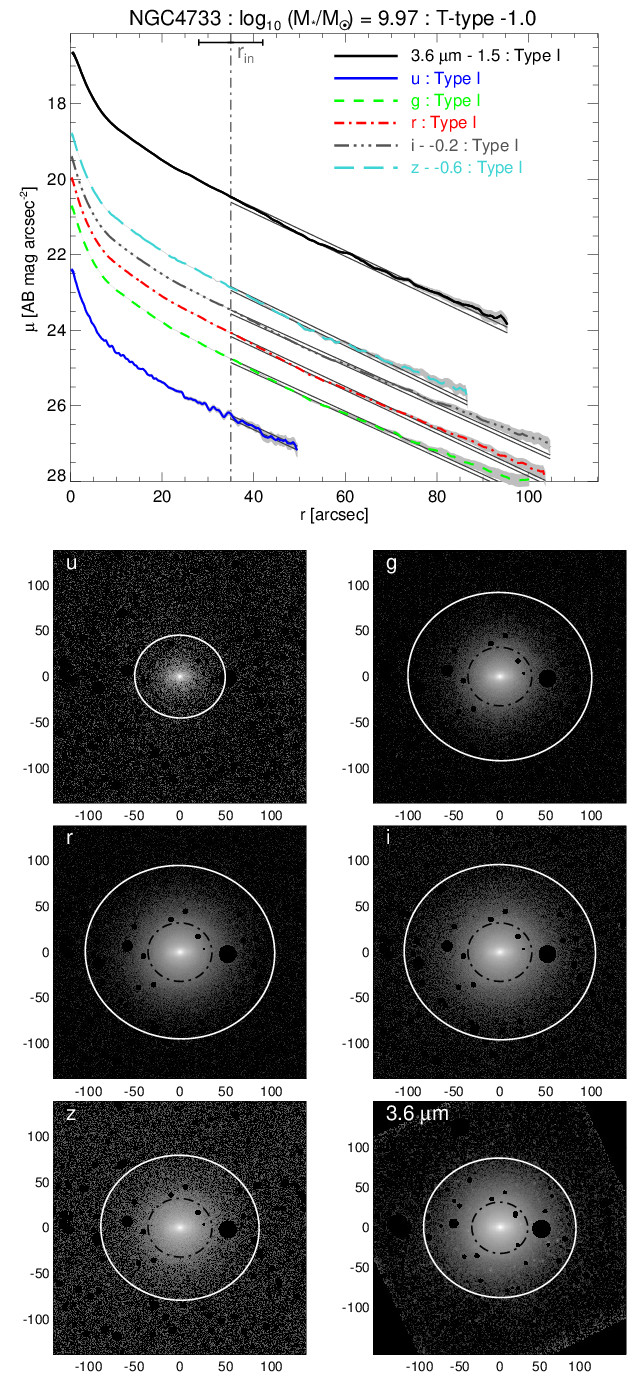 NGC4736
NGC4750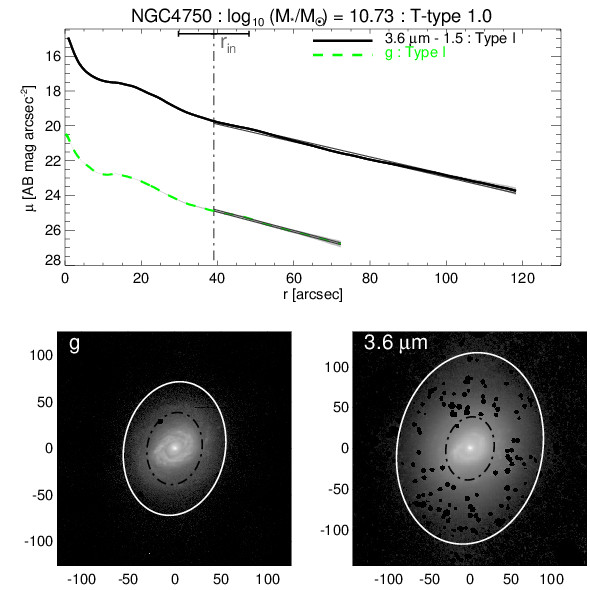 NGC4772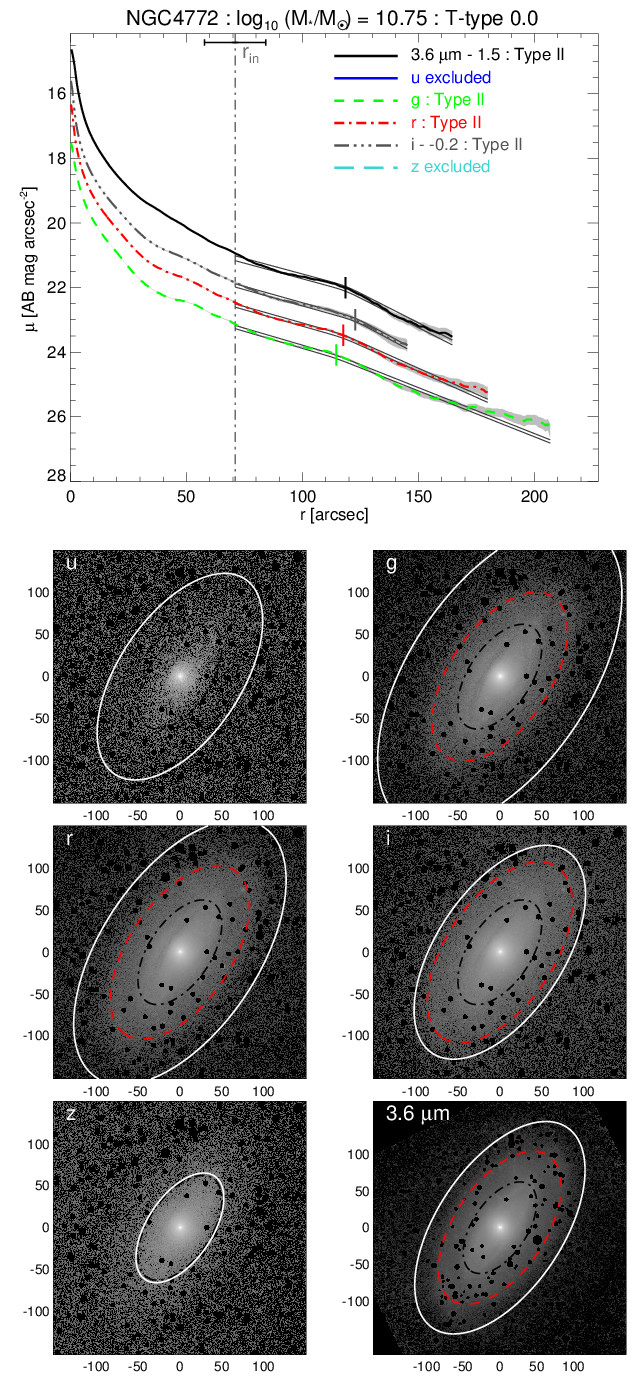 NGC4775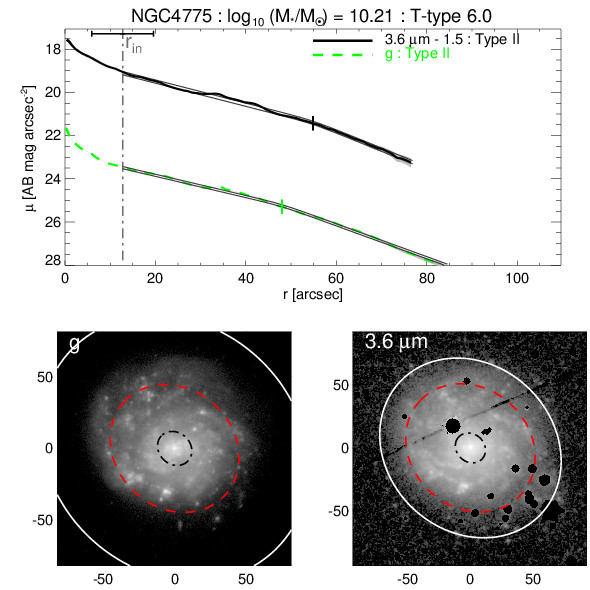 NGC4779
NGC4781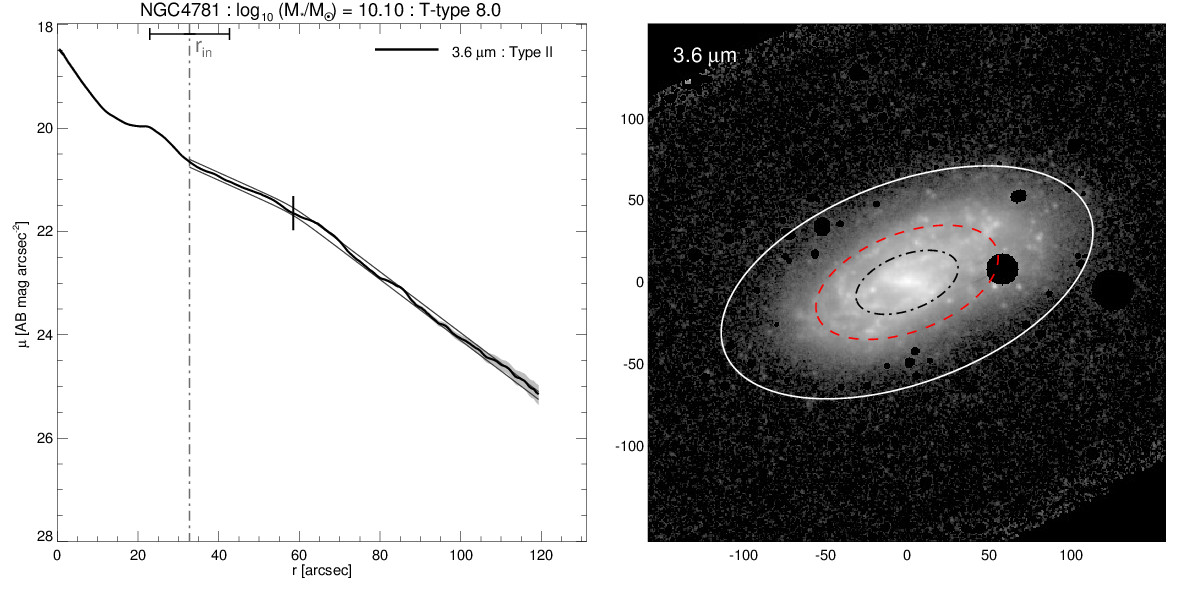 NGC4790
NGC4791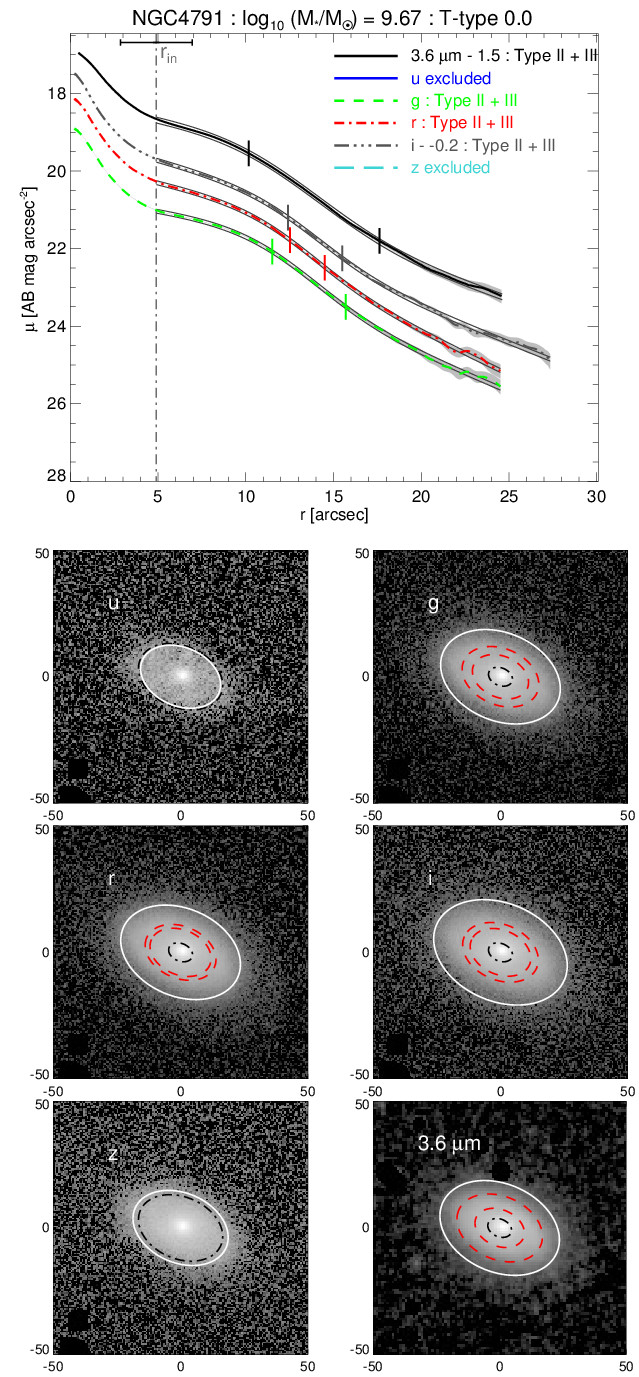 NGC4795
NGC4800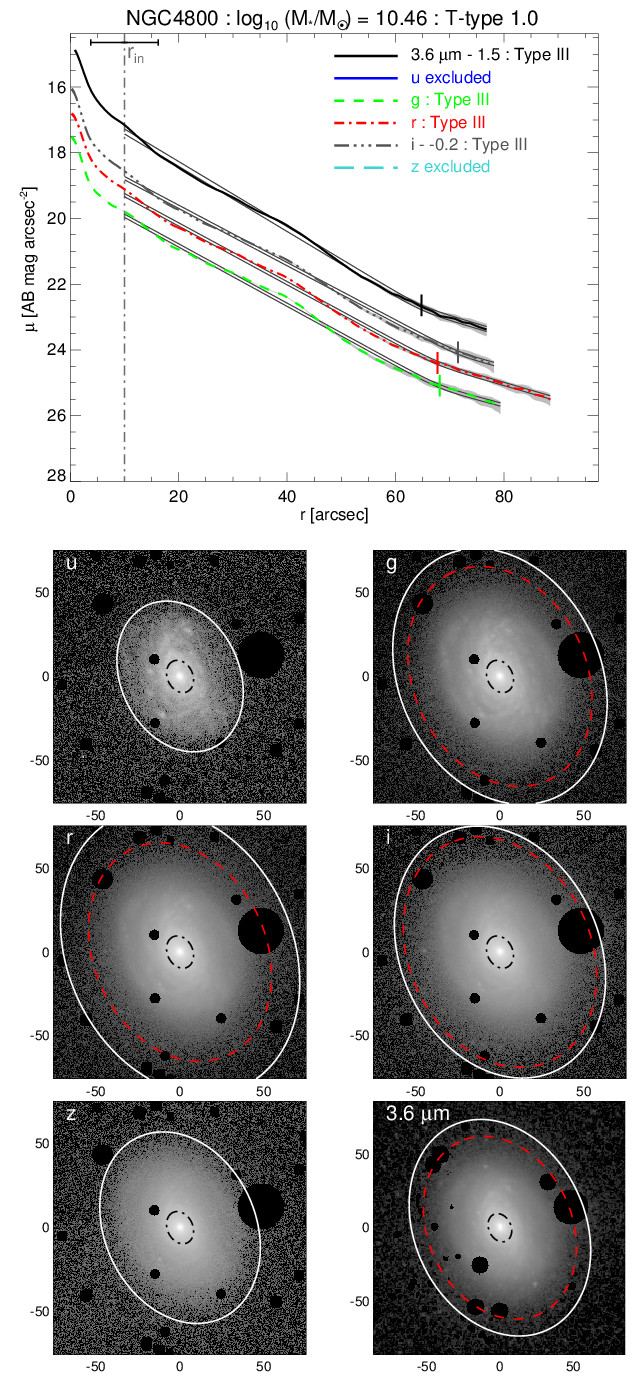 NGC4806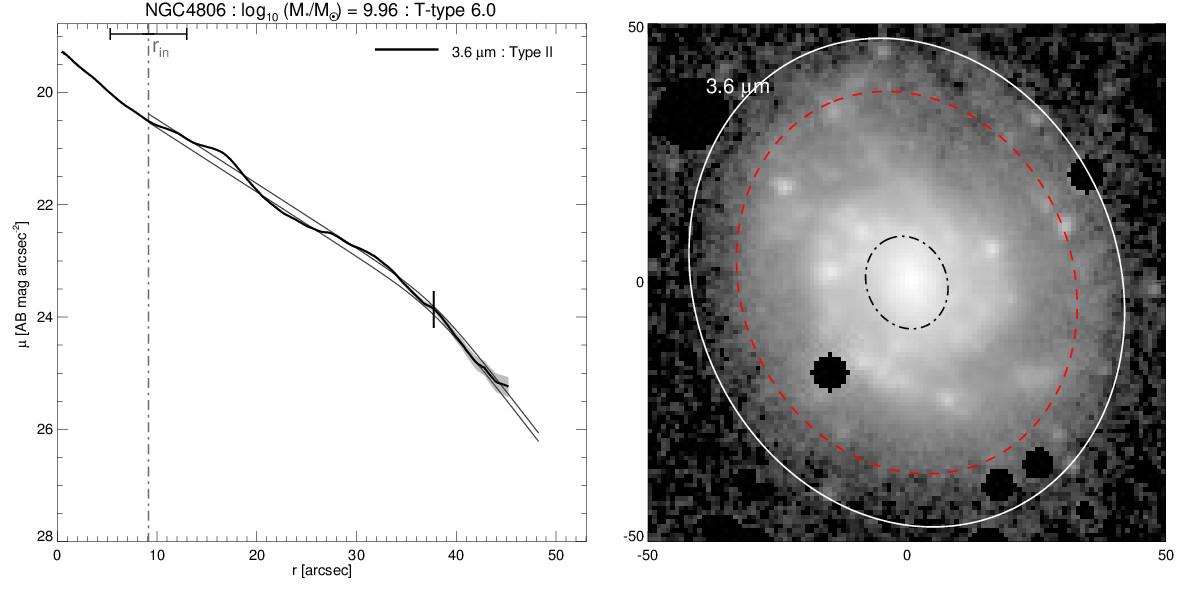 NGC4814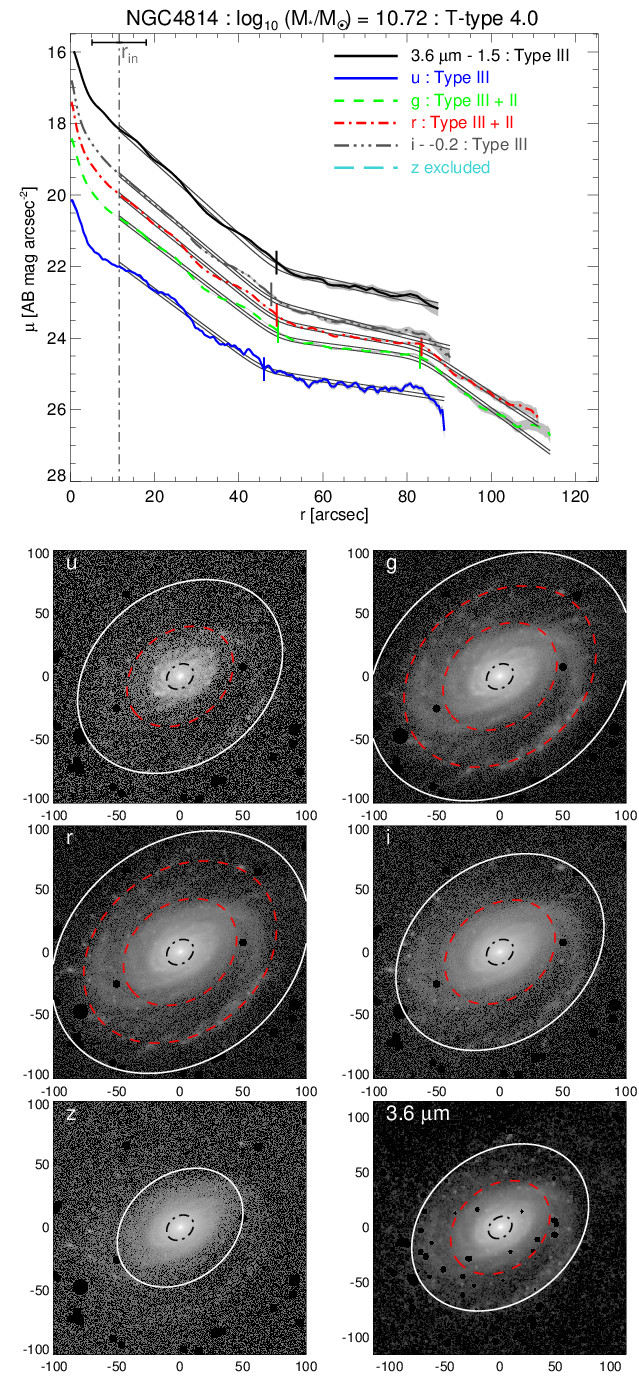 NGC4826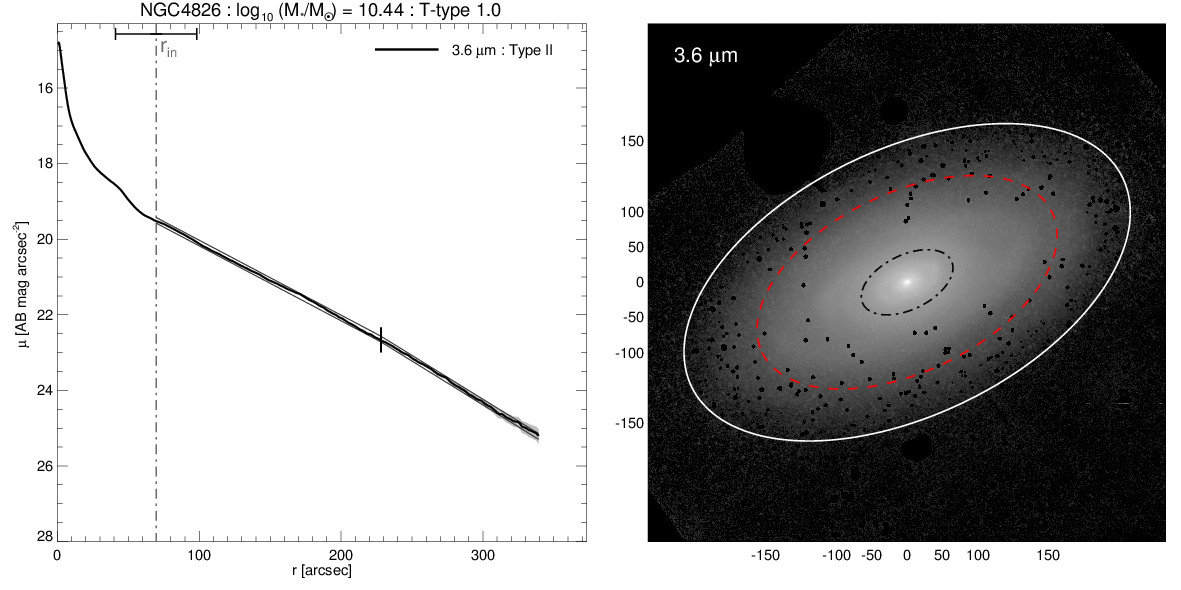 NGC4880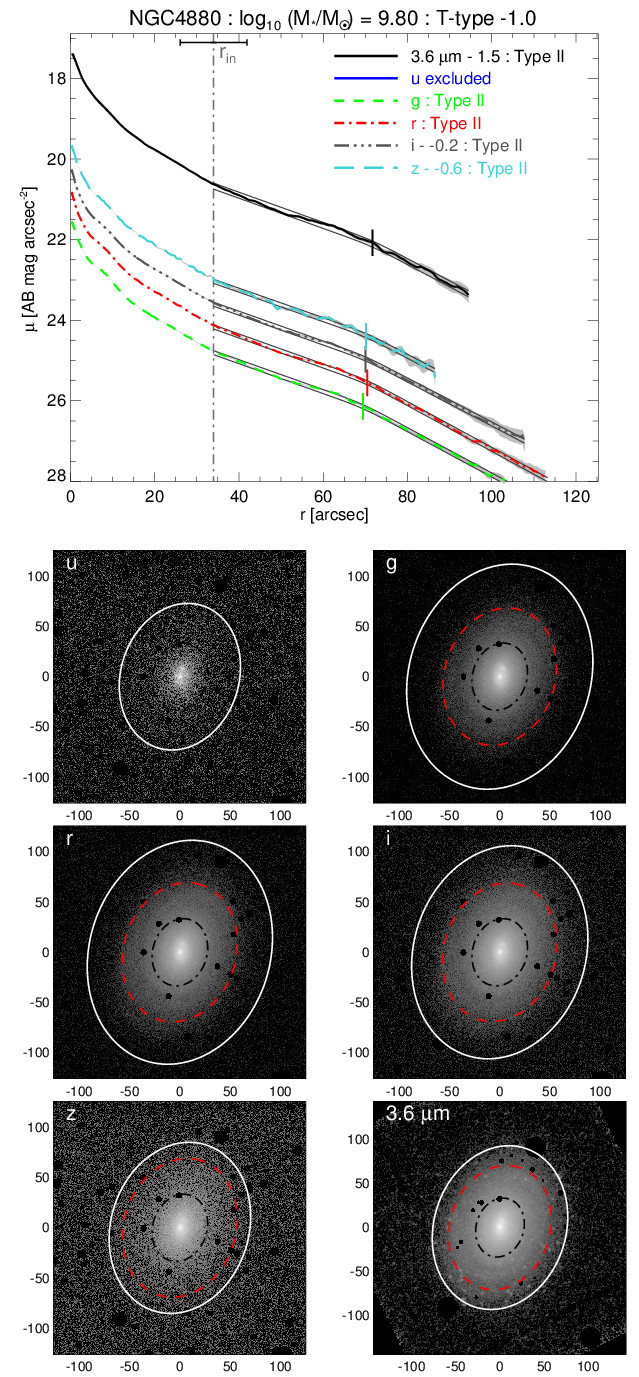 NGC4897
NGC4899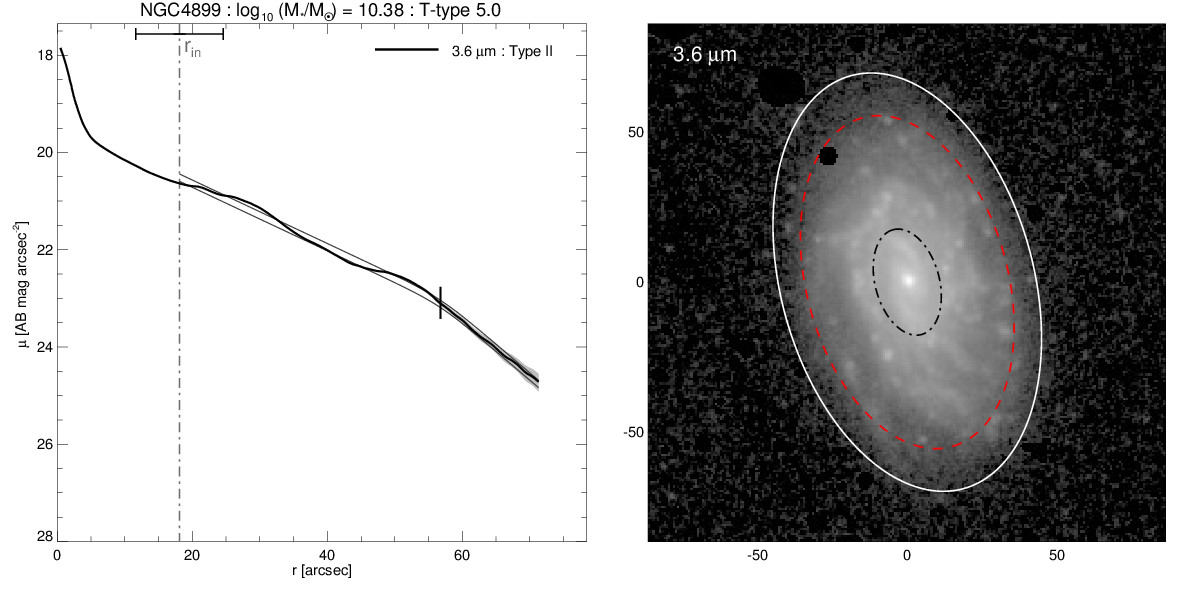 NGC4900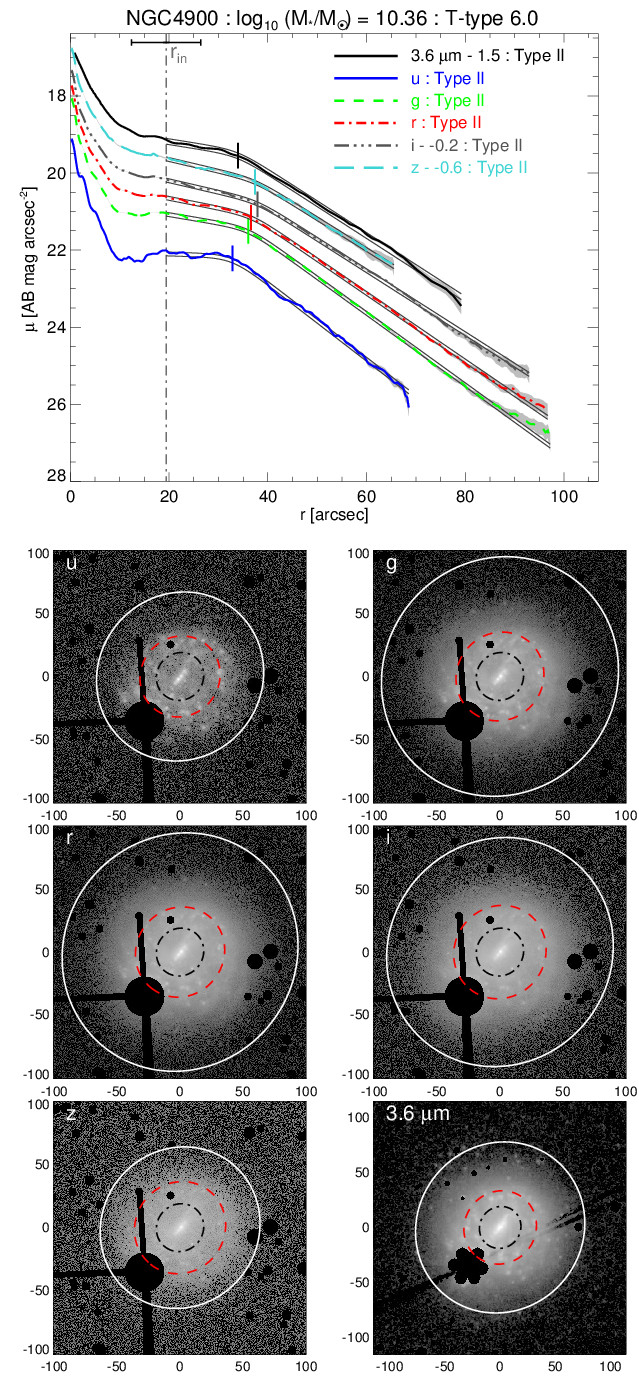 NGC4904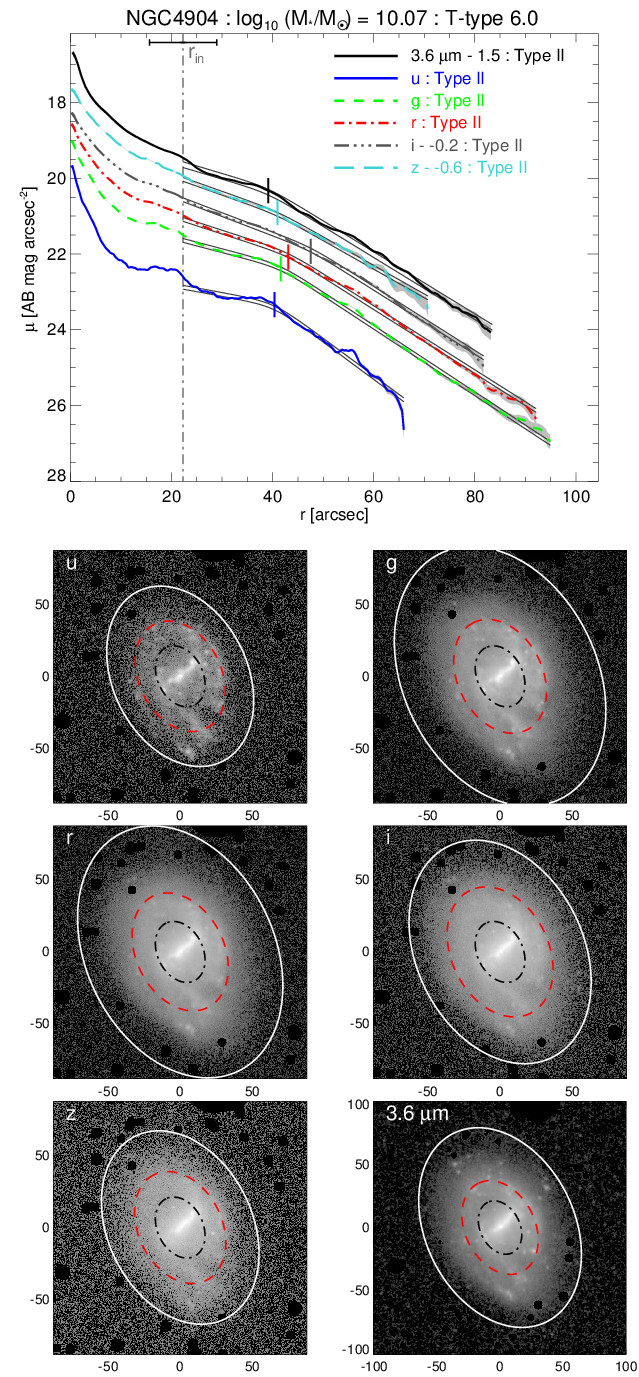 NGC4928
NGC4941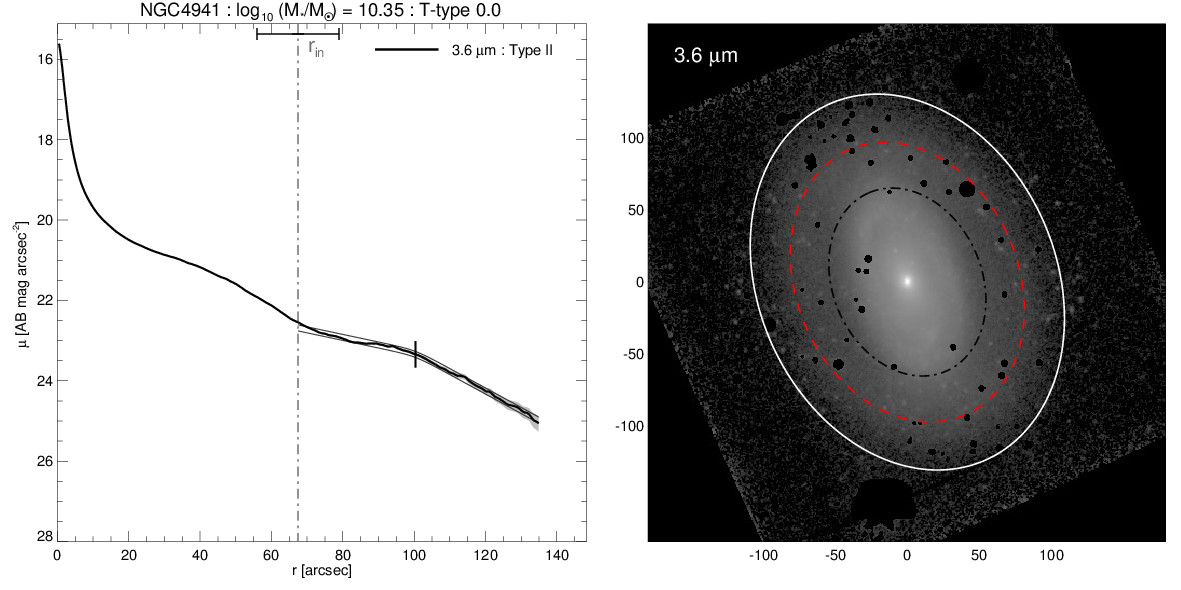 NGC4942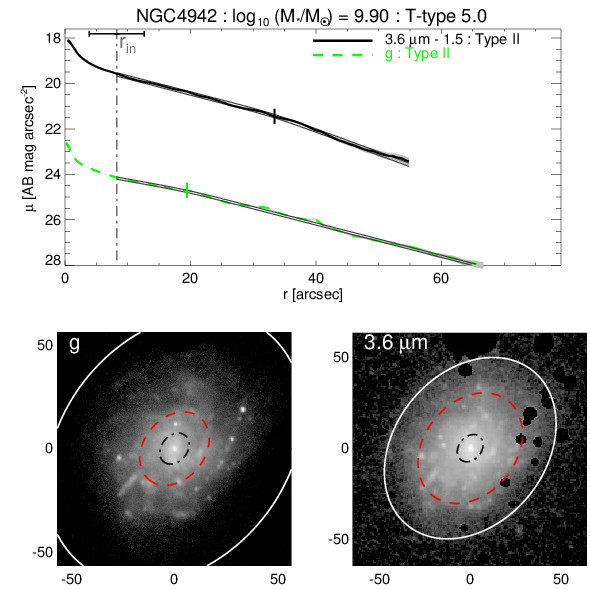 NGC4948A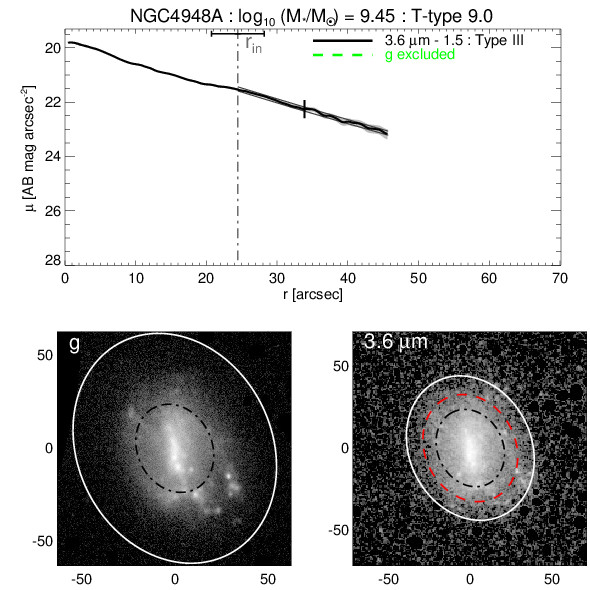 NGC4961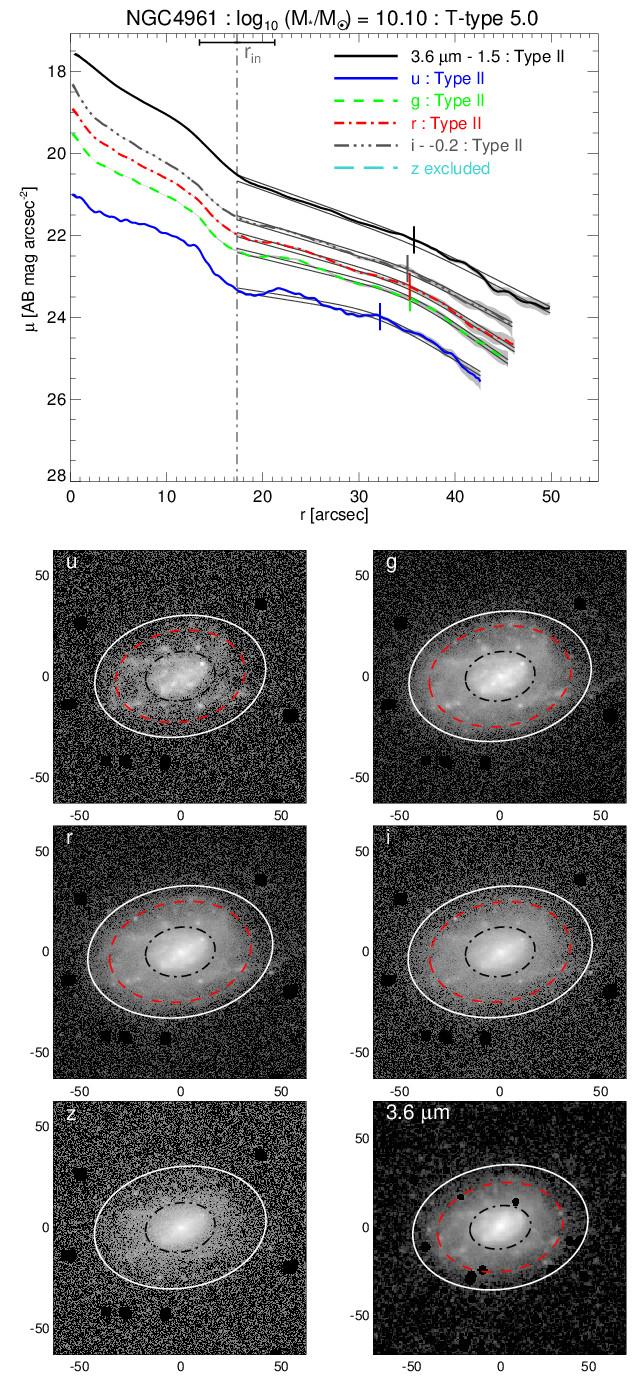 NGC4965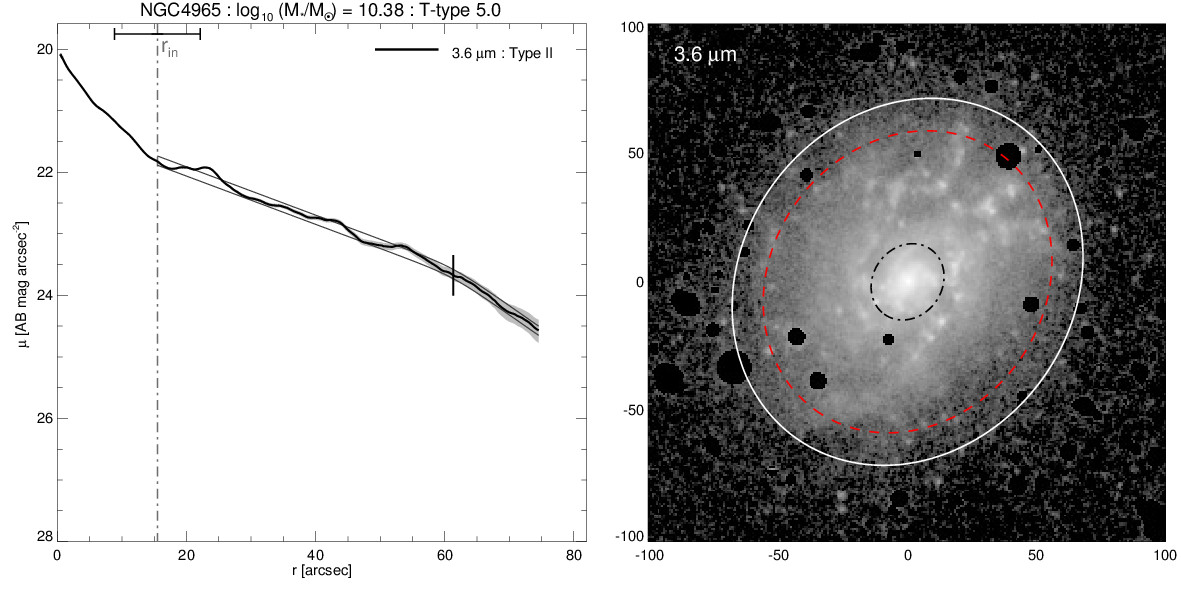 NGC4981
NGC4984
NGC5002
NGC5012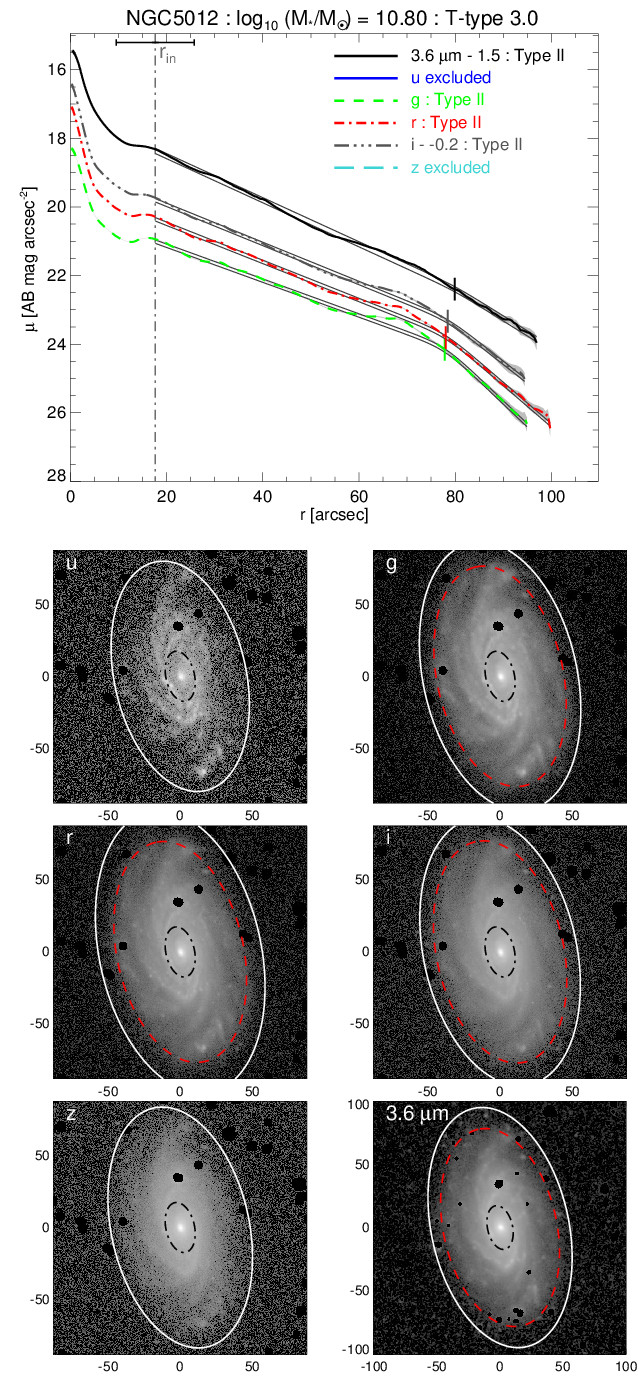 NGC5016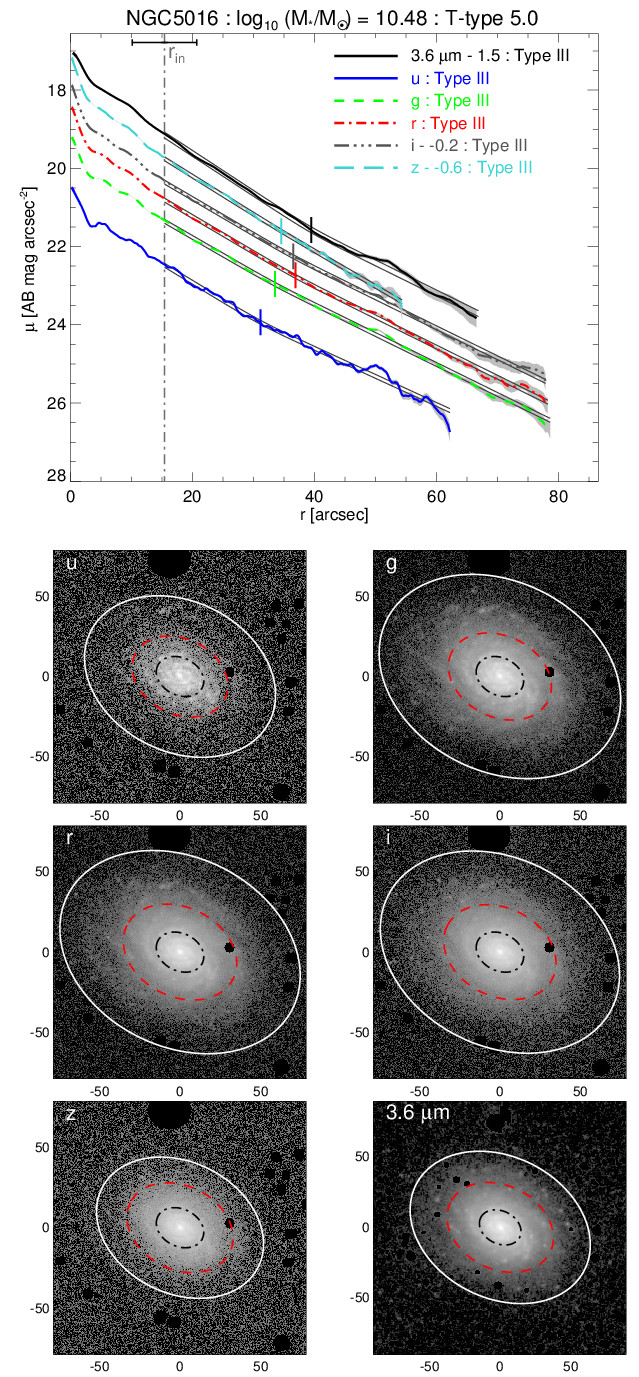 NGC5033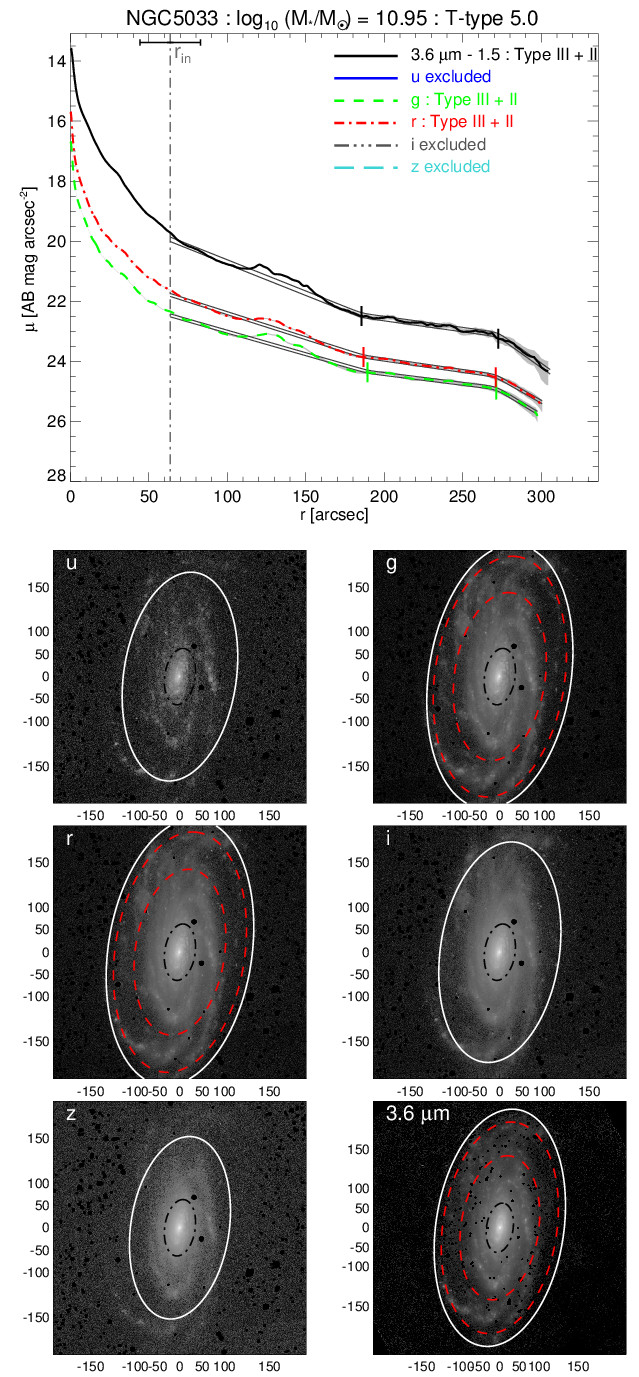 NGC5042
NGC5054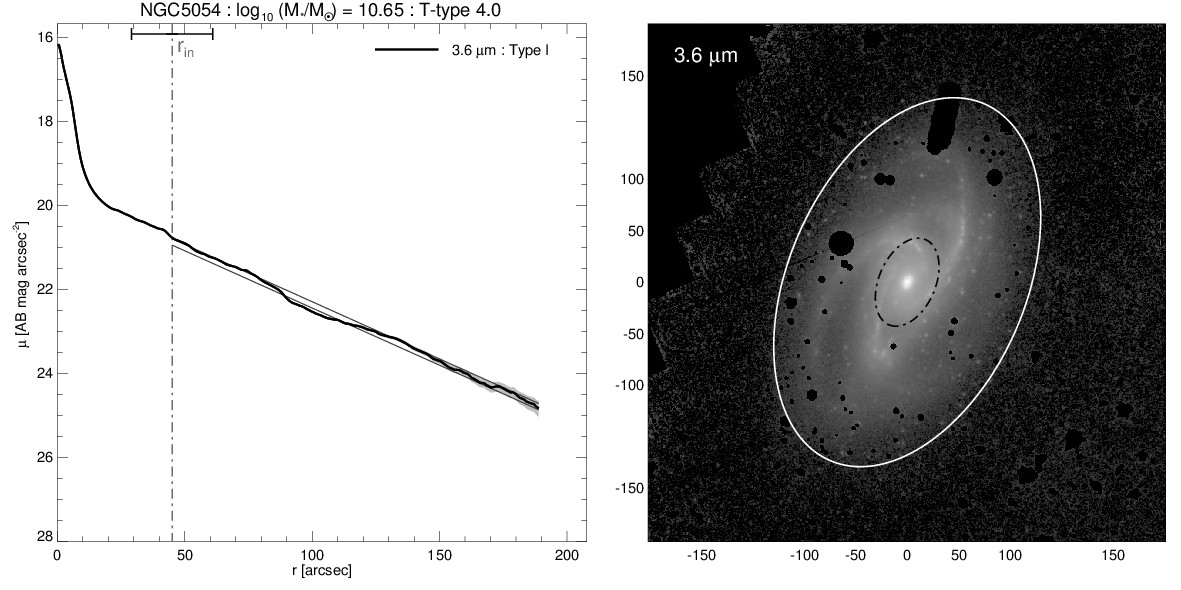 NGC5055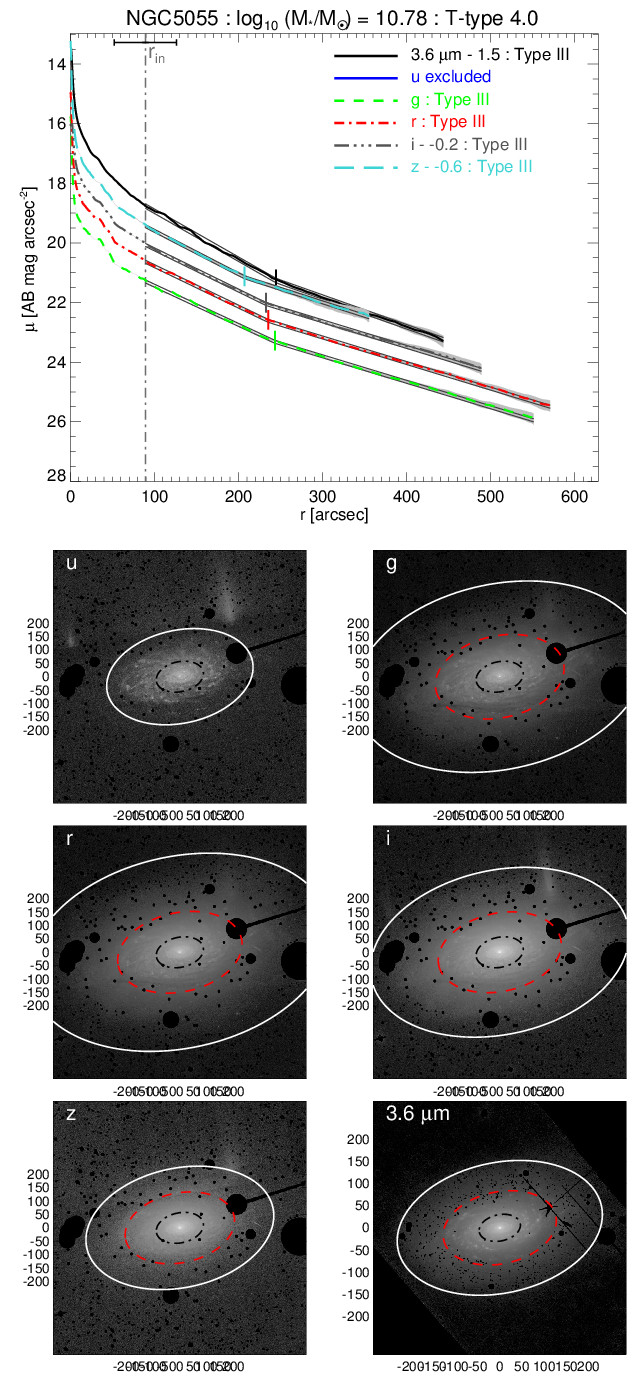 NGC5068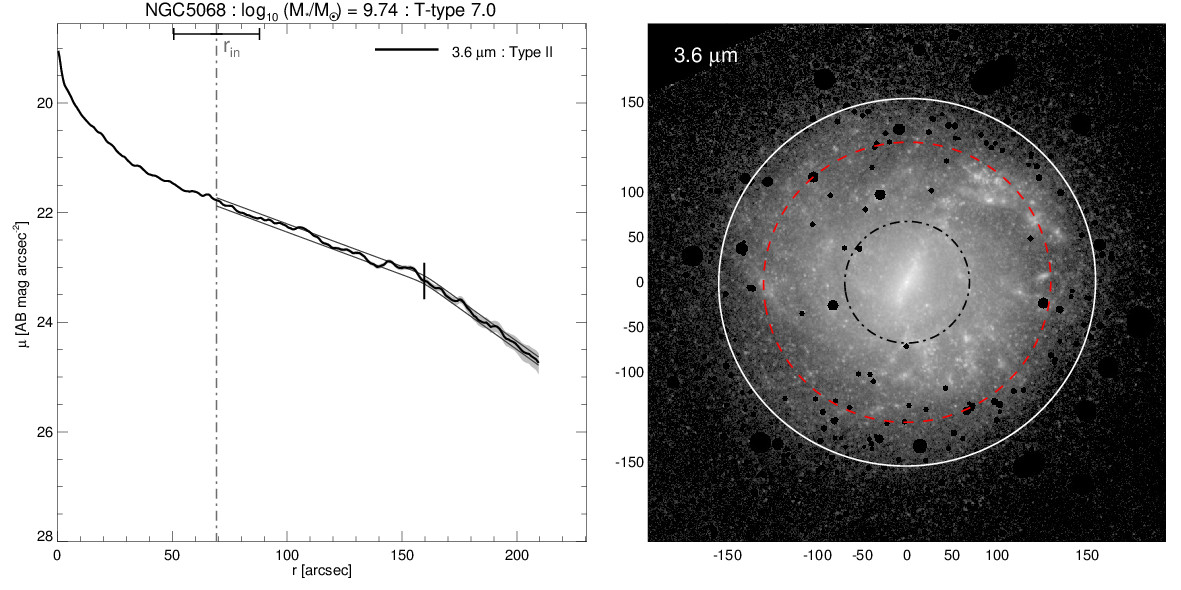 NGC5085
NGC5101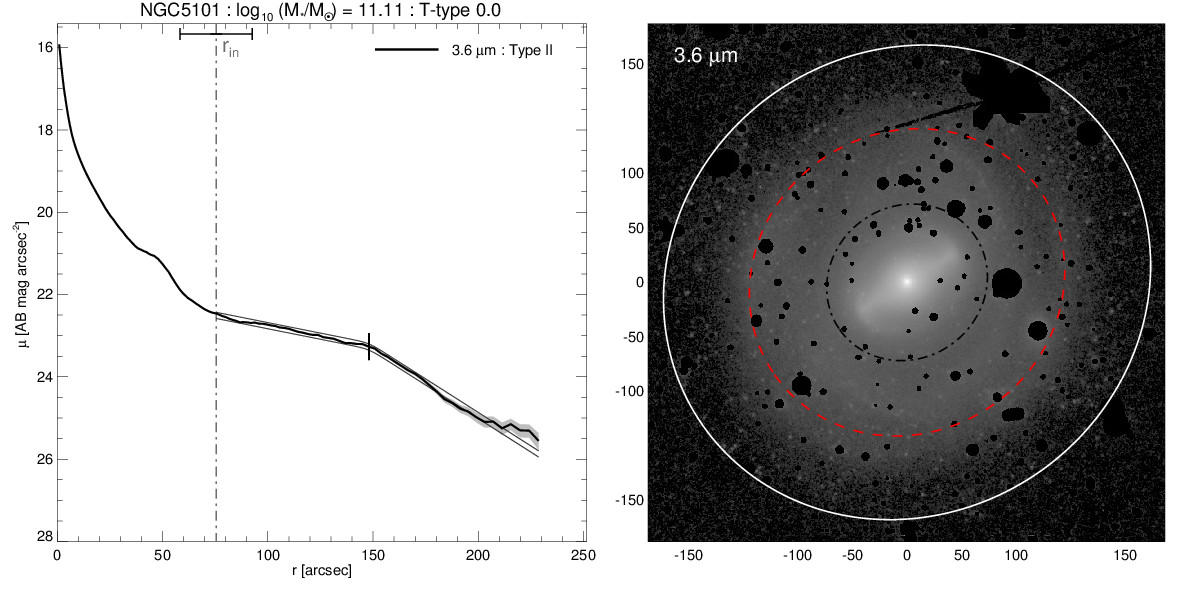 NGC5105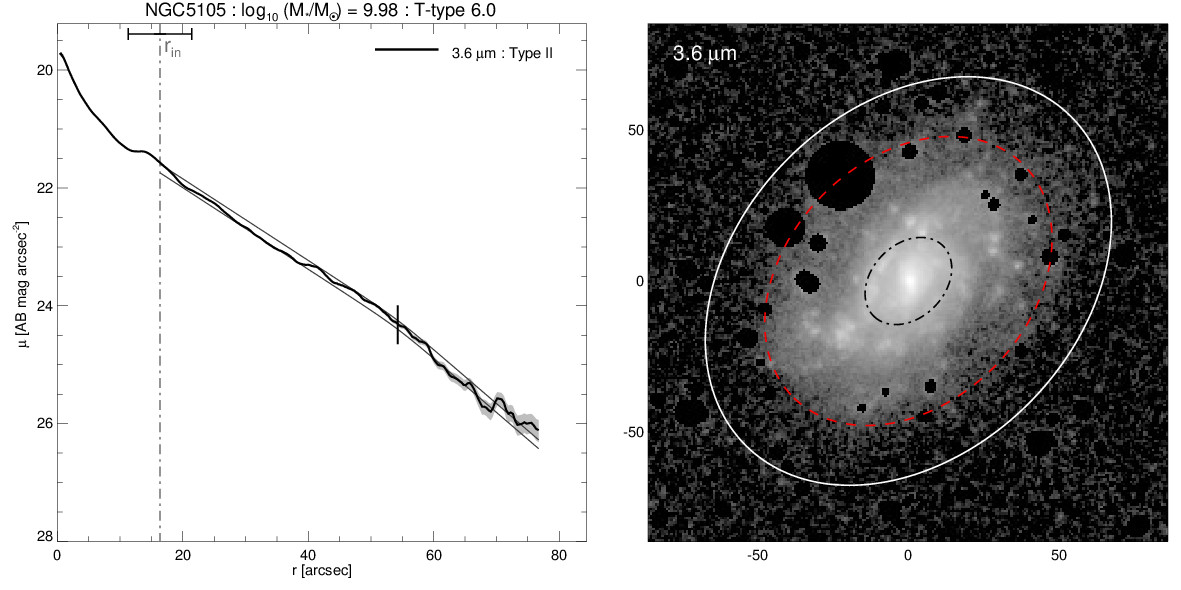 NGC5112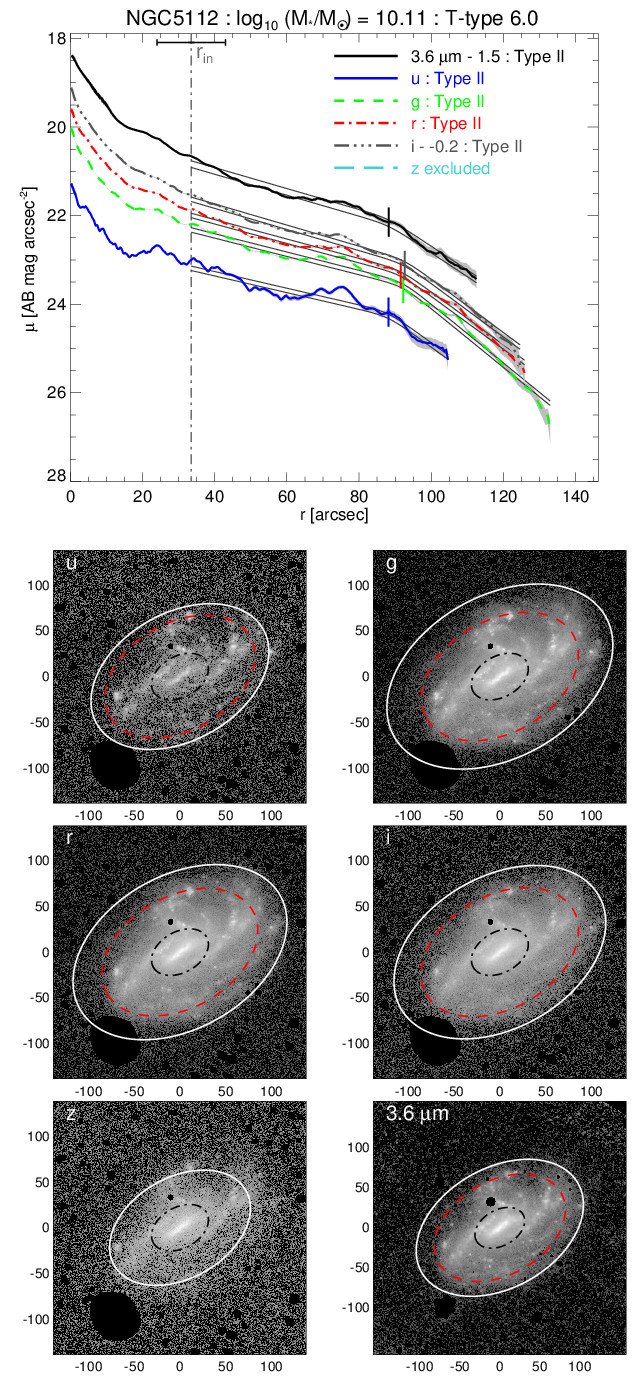 NGC5121
NGC5134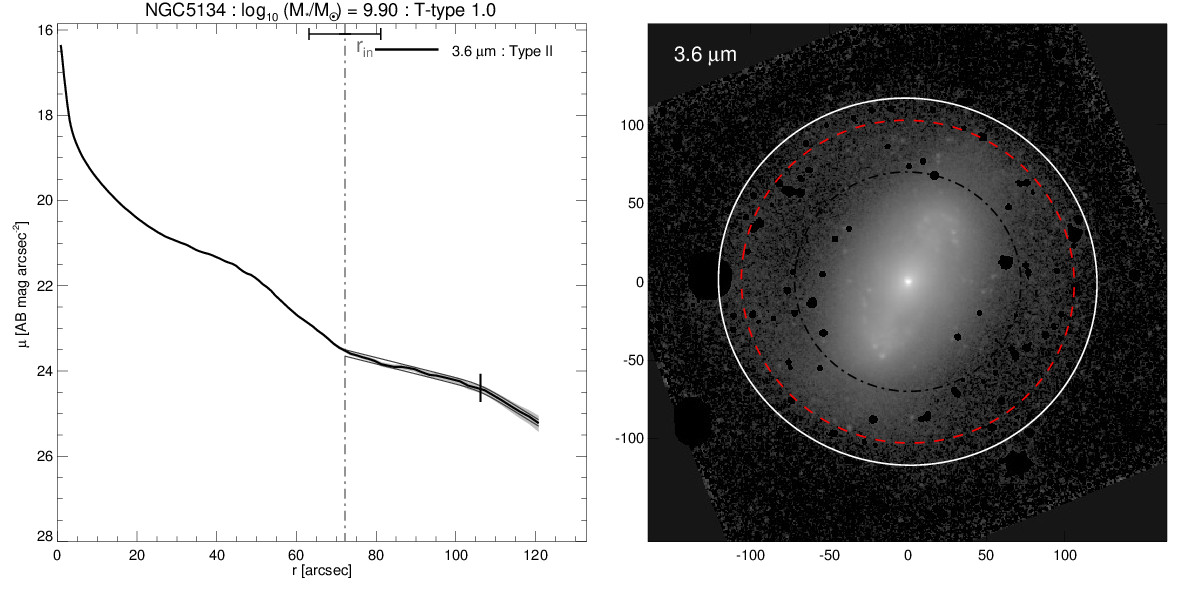 NGC5145
NGC5147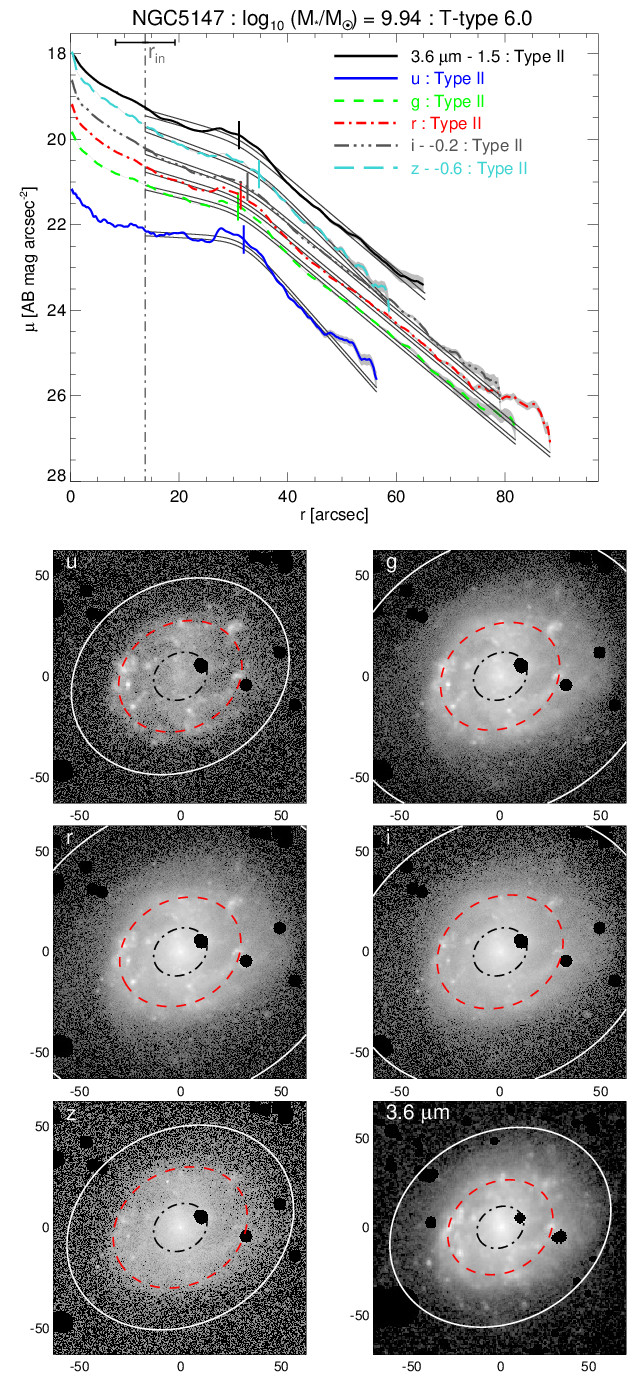 NGC5204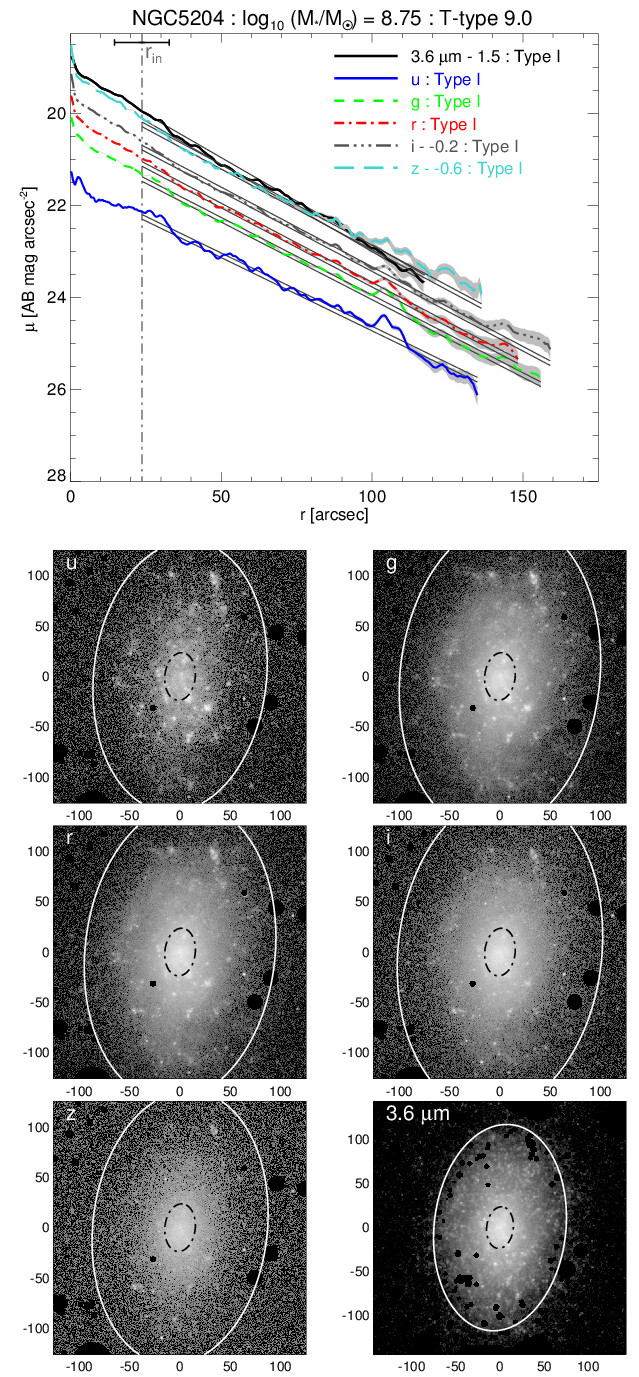 NGC5205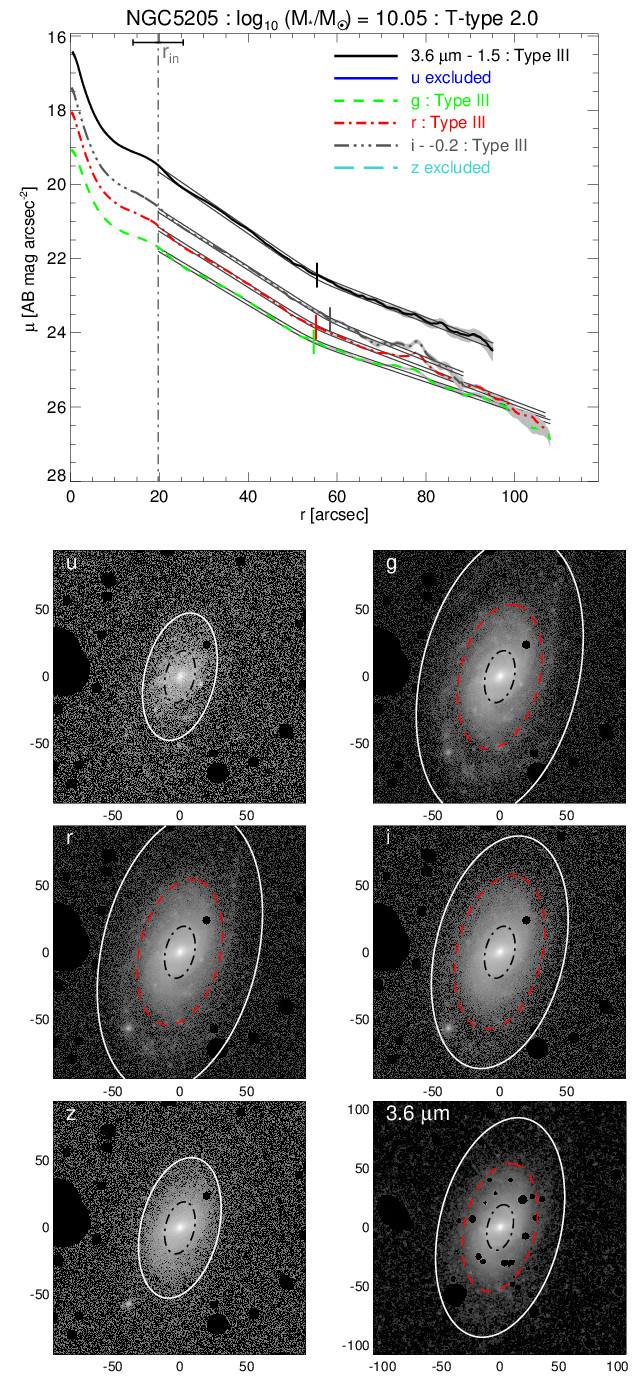 NGC5206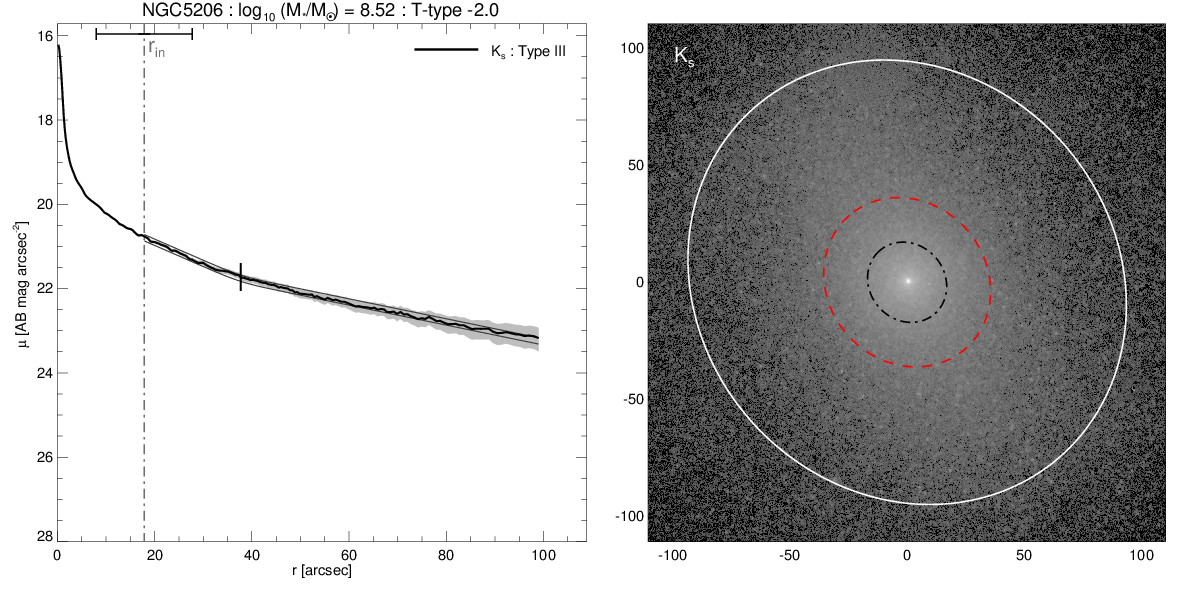 NGC5218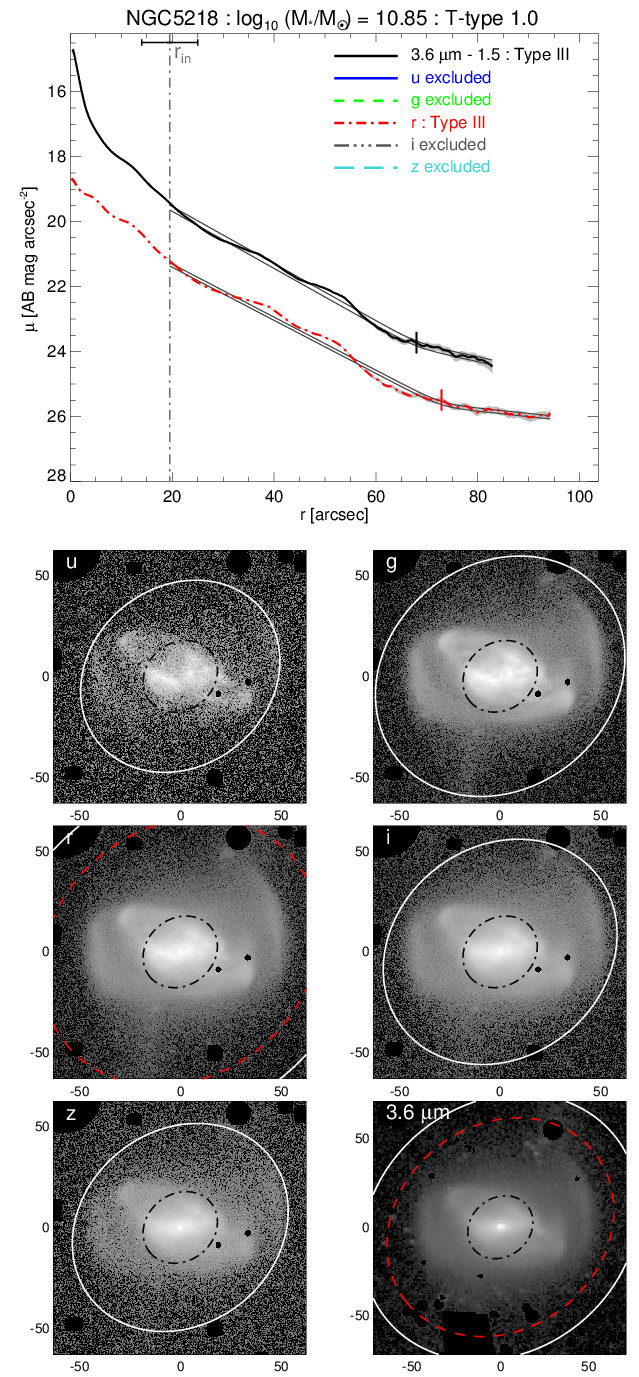 NGC5236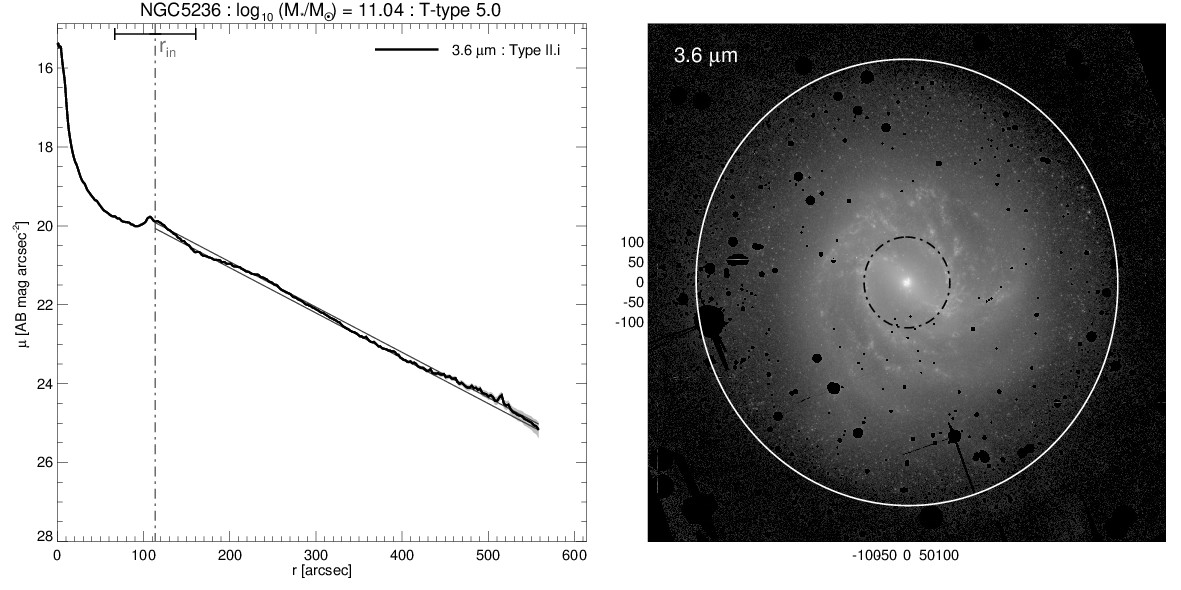 NGC5247
NGC5248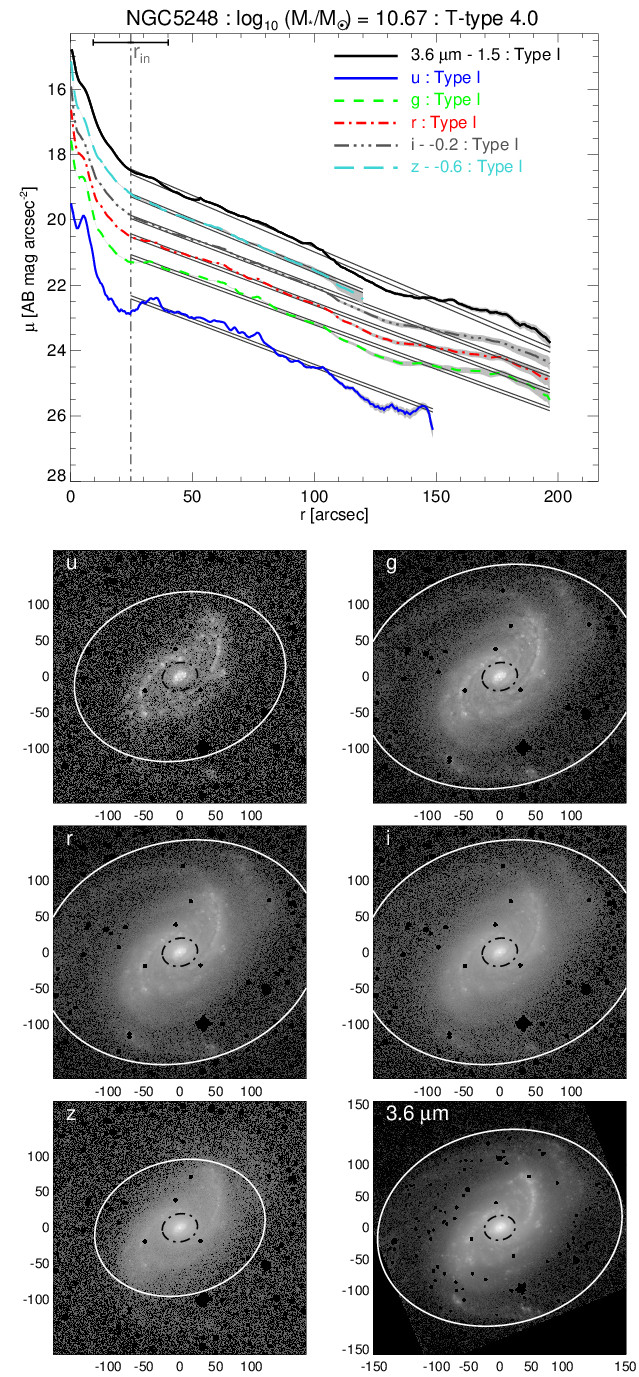 NGC5300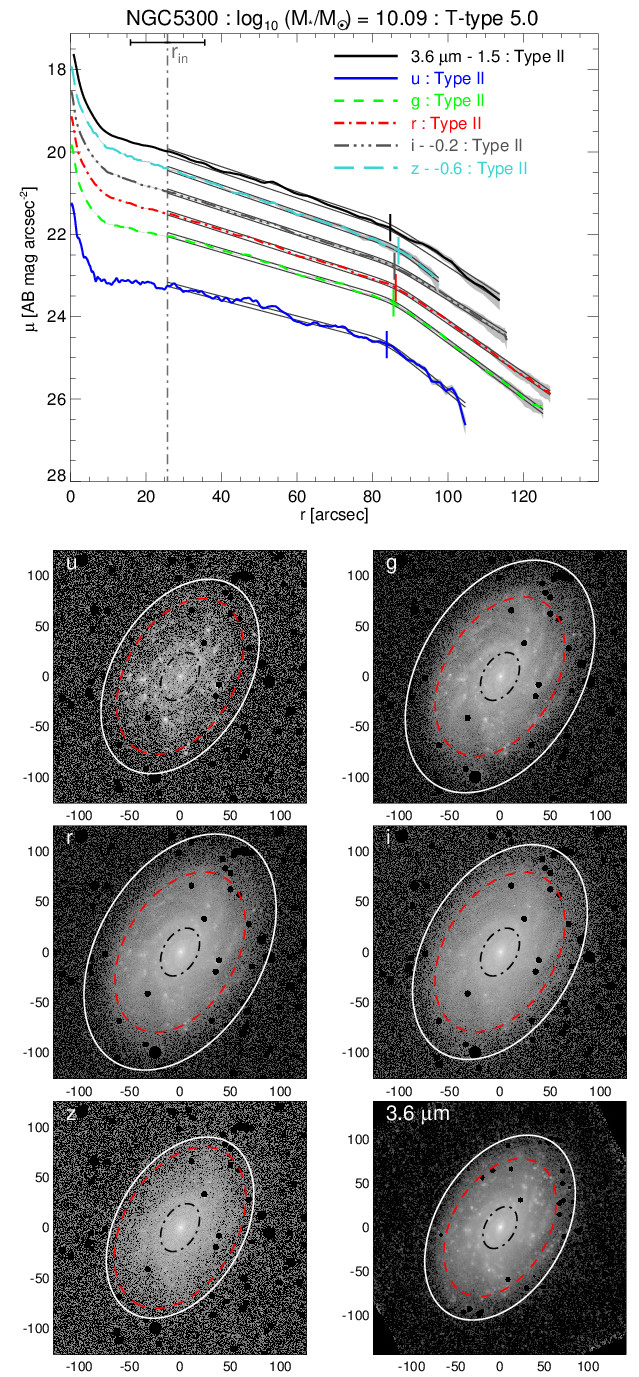 NGC5313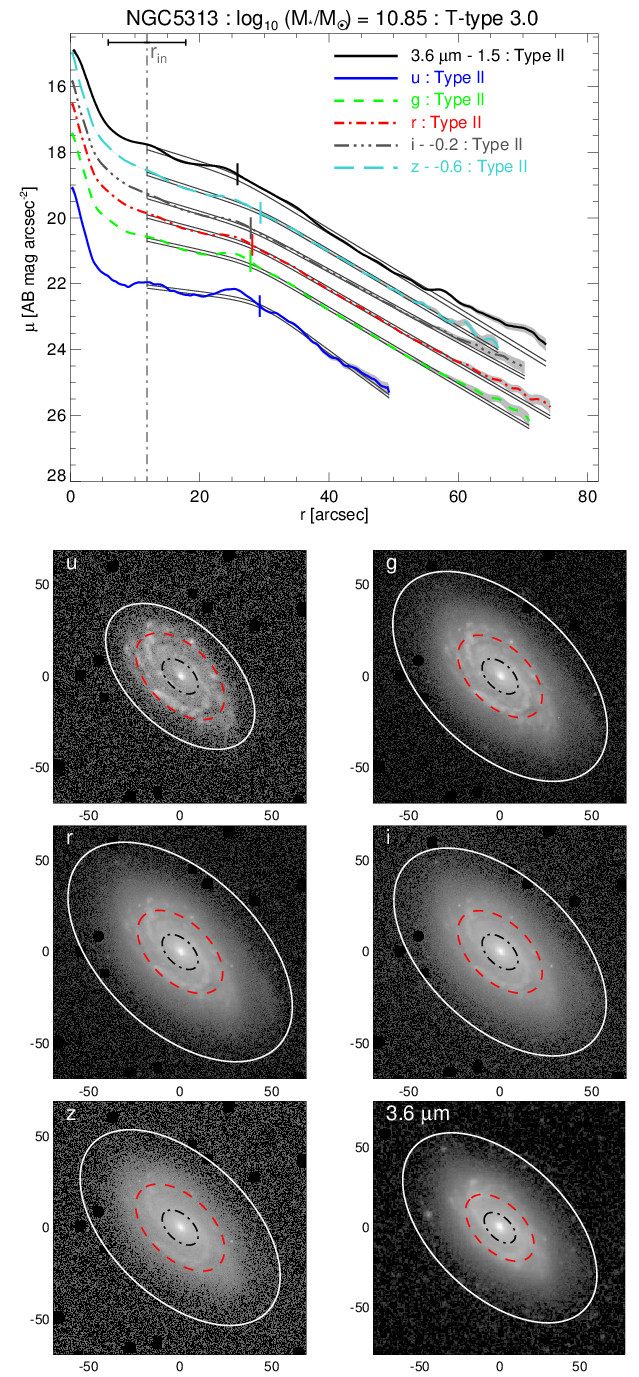 NGC5333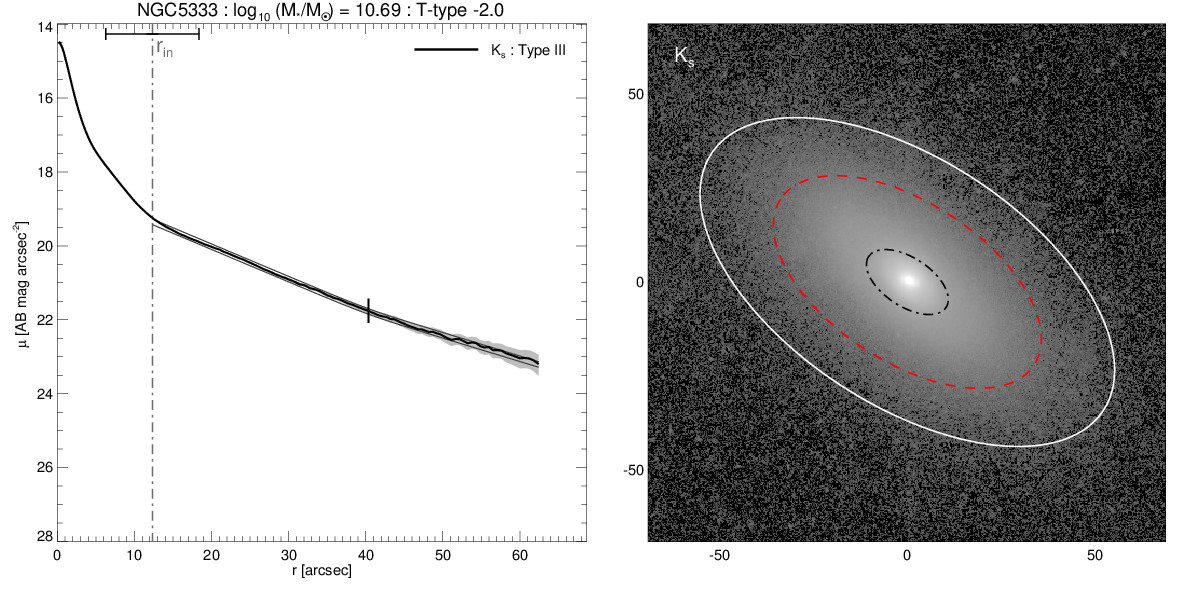 NGC5334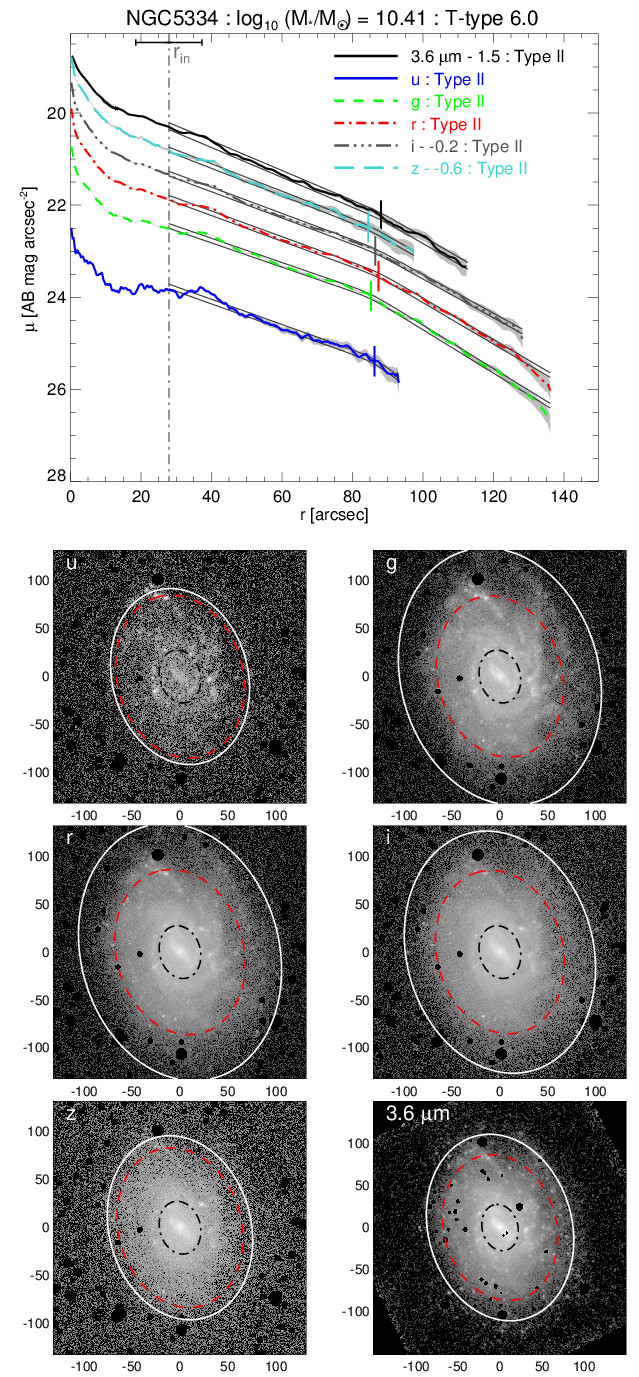 NGC5336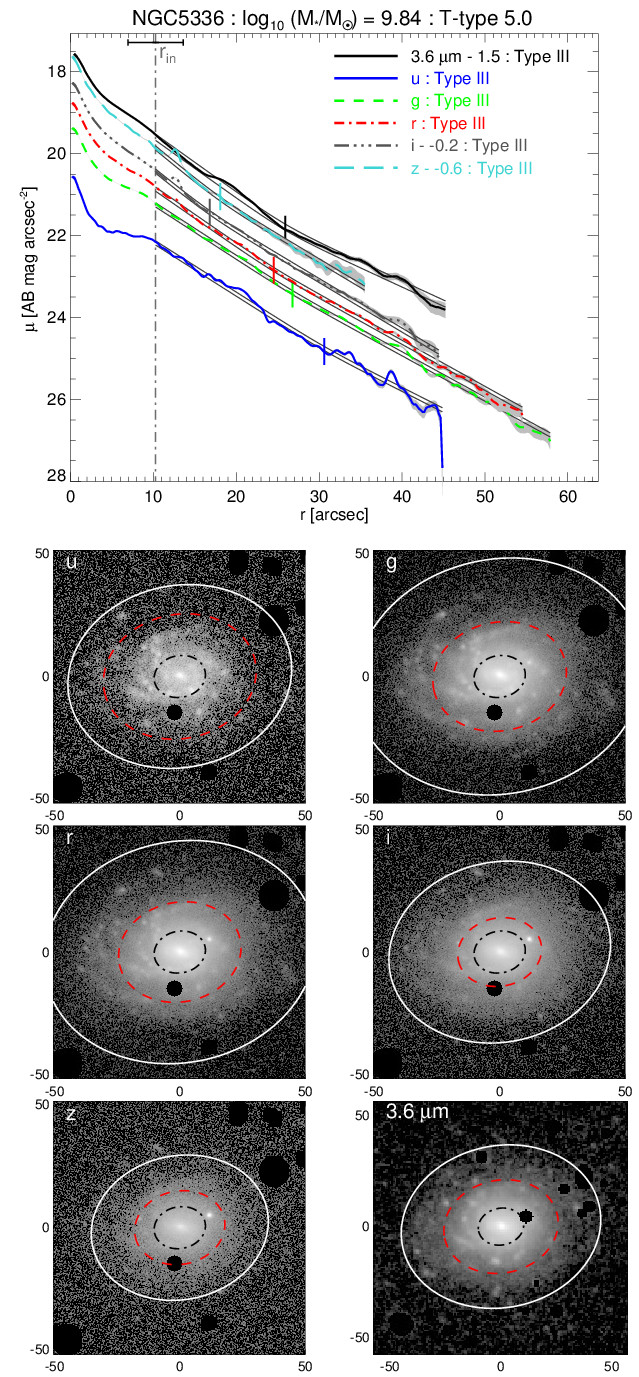 NGC5339
NGC5347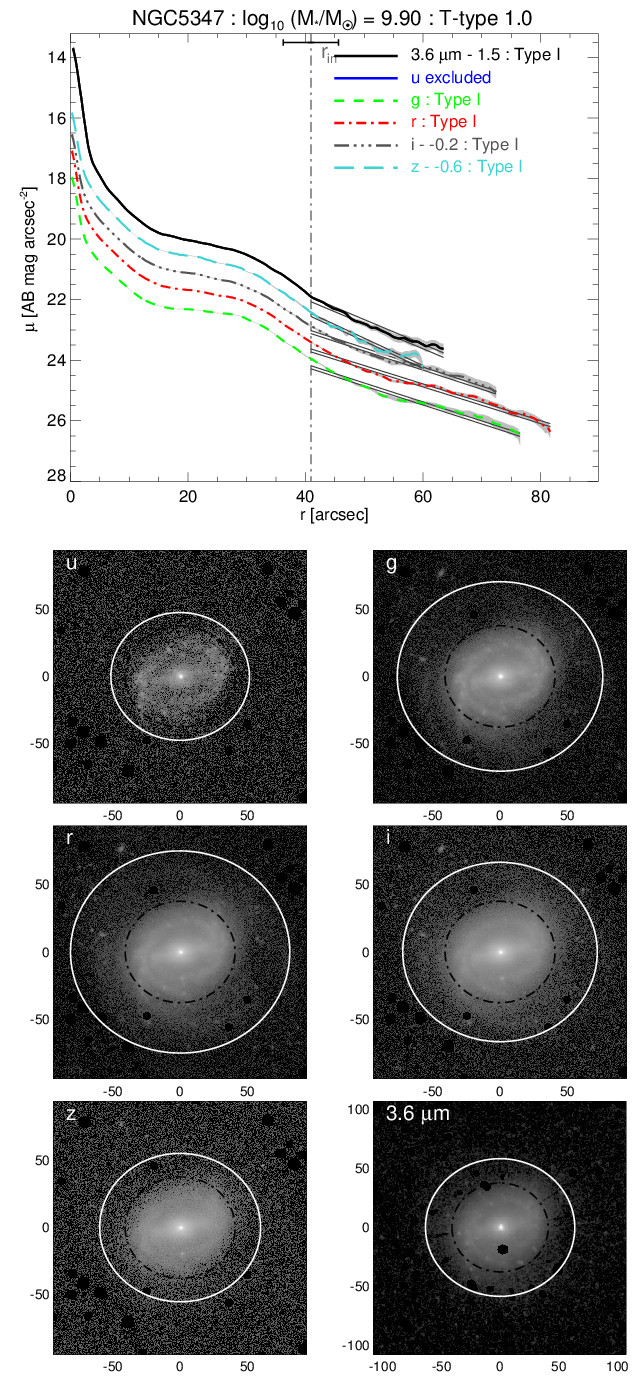 NGC5364
NGC5365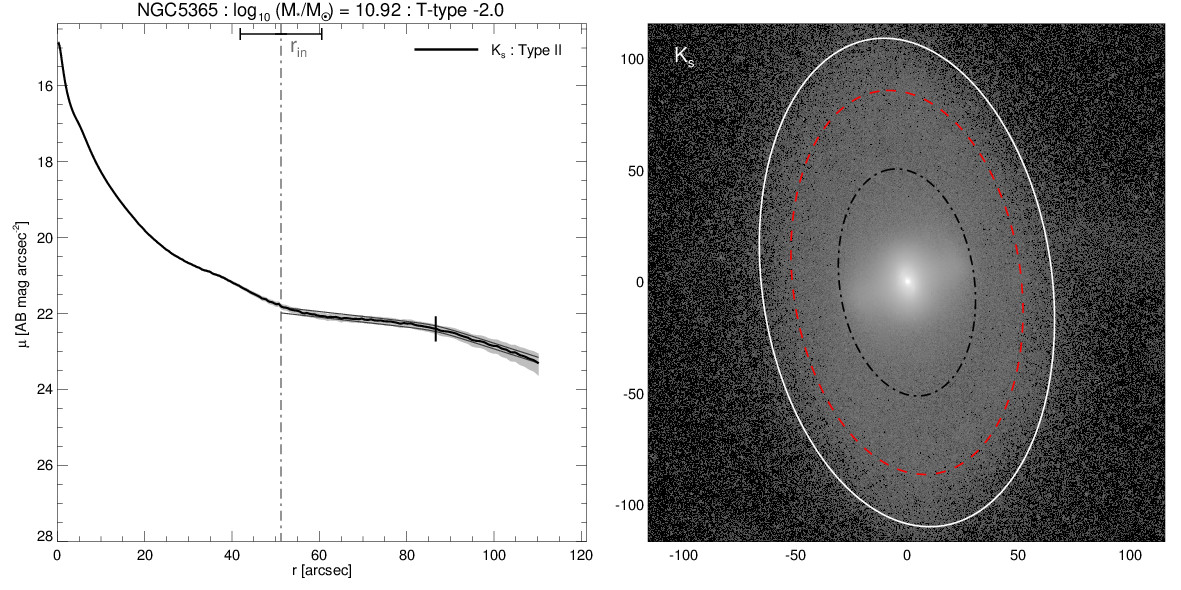 NGC5375
NGC5376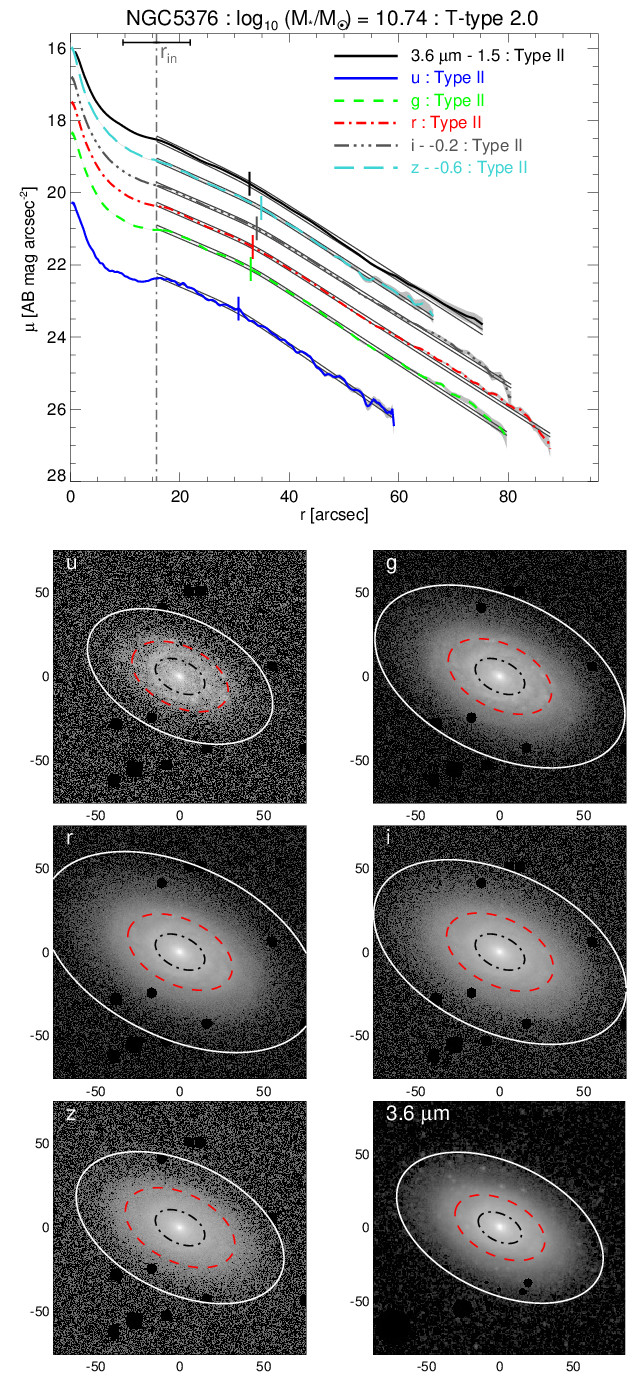 NGC5377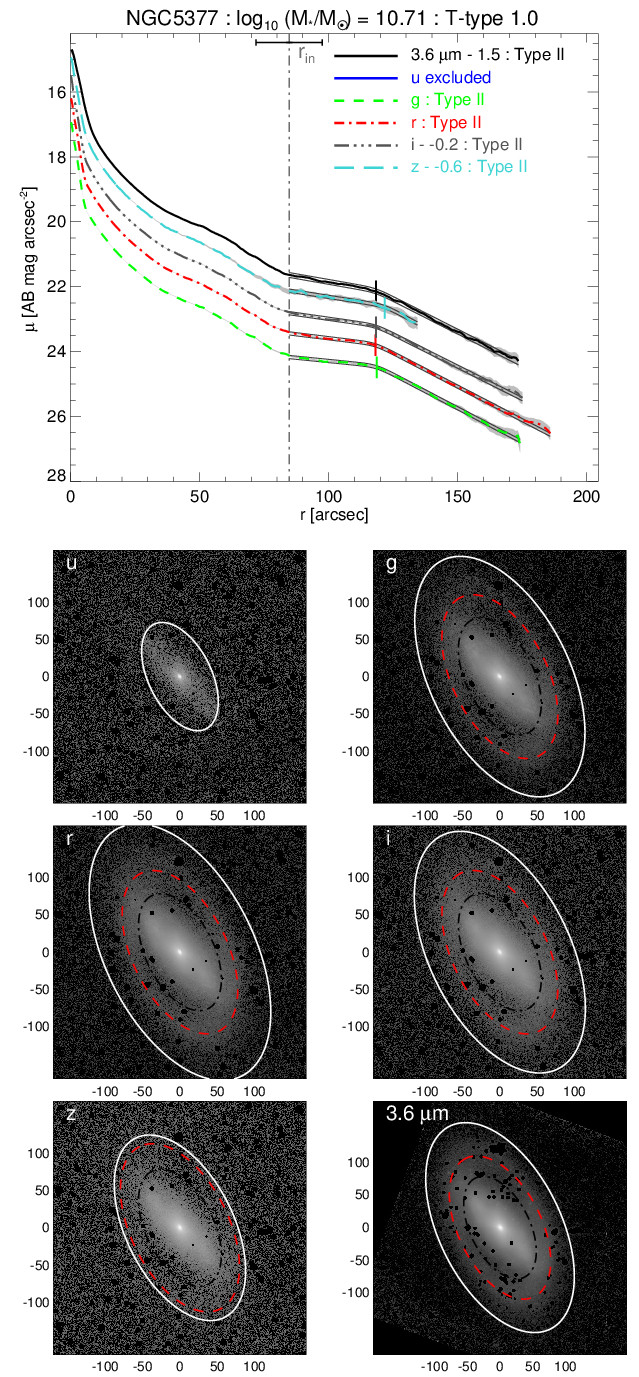 NGC5383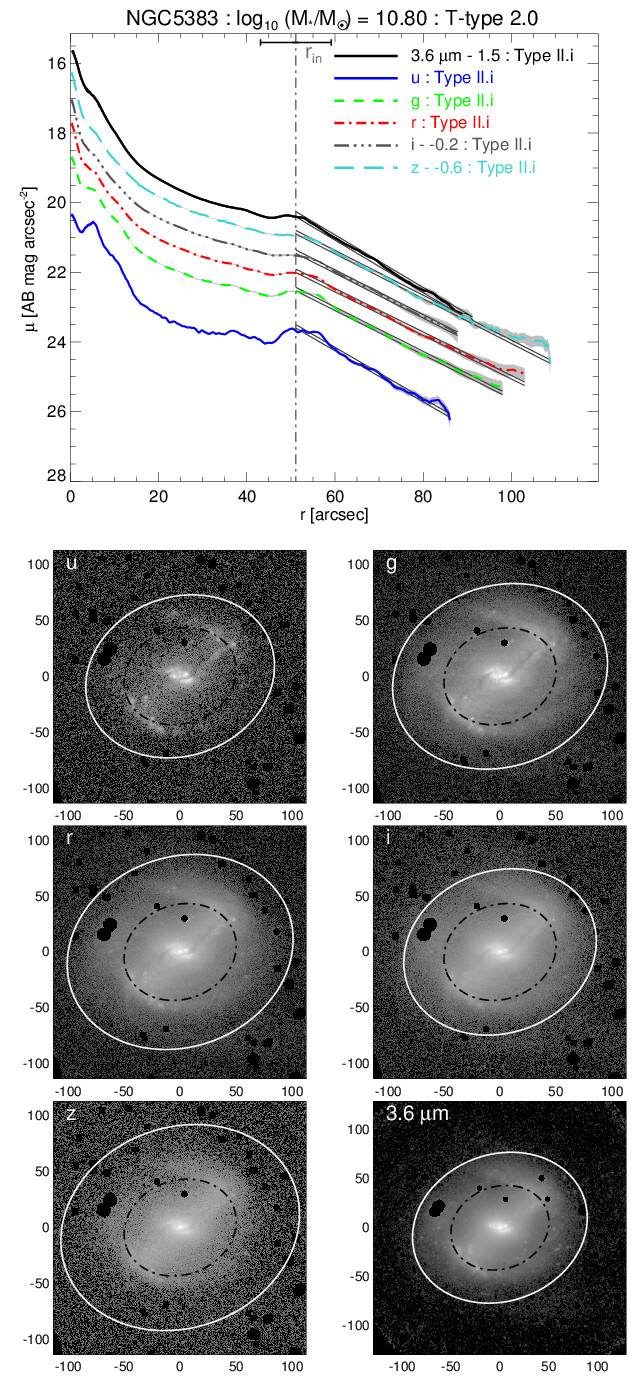 NGC5427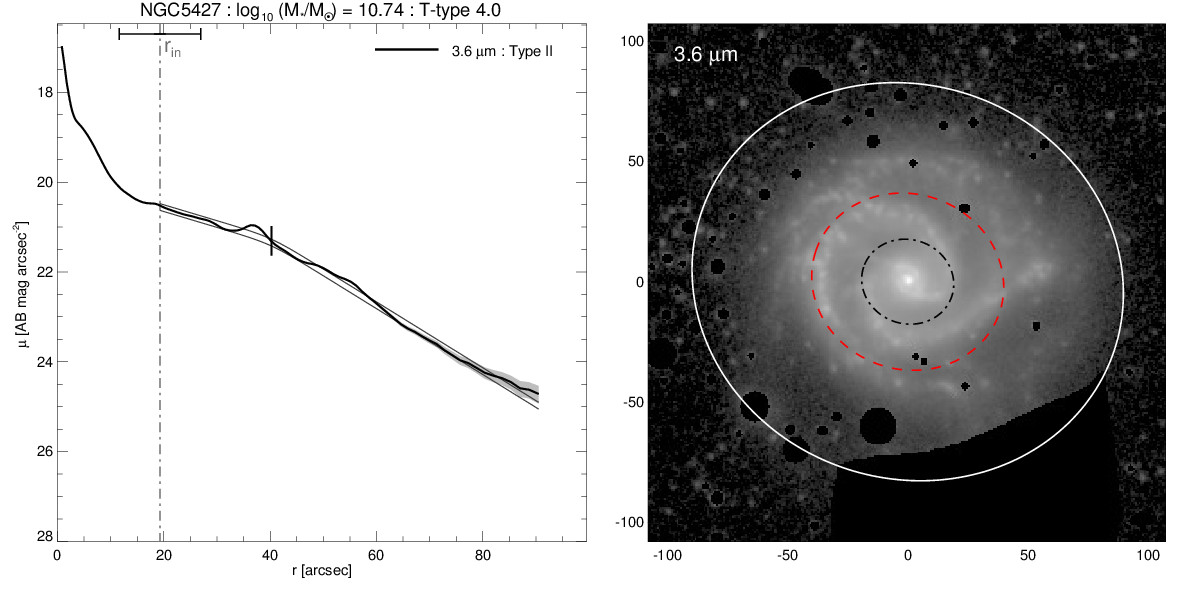 NGC5430
NGC5452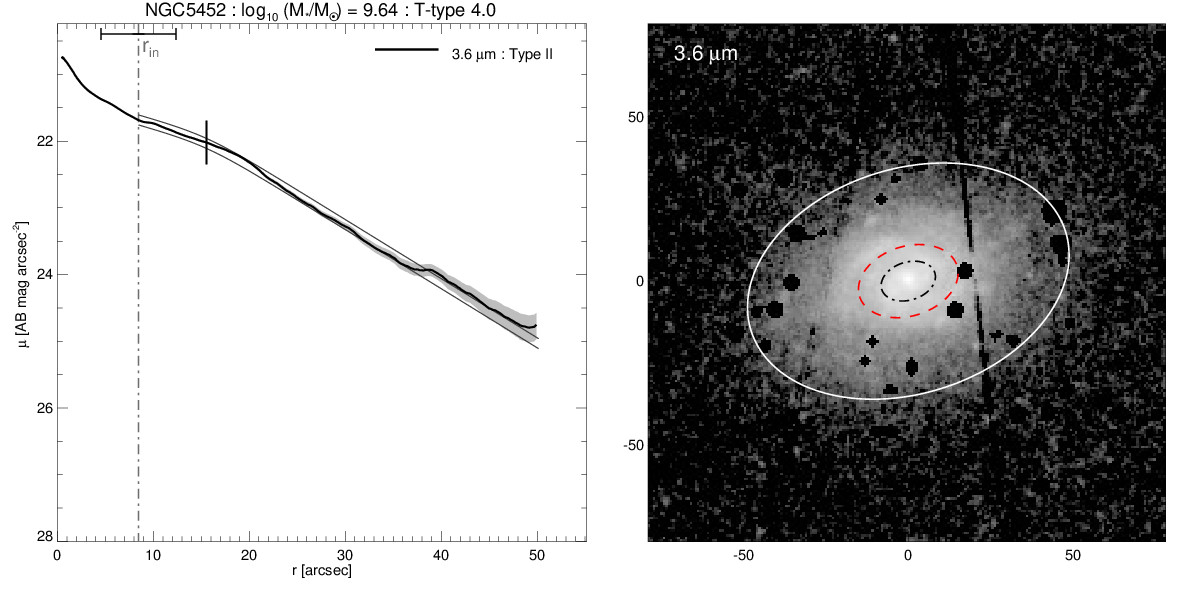 NGC5457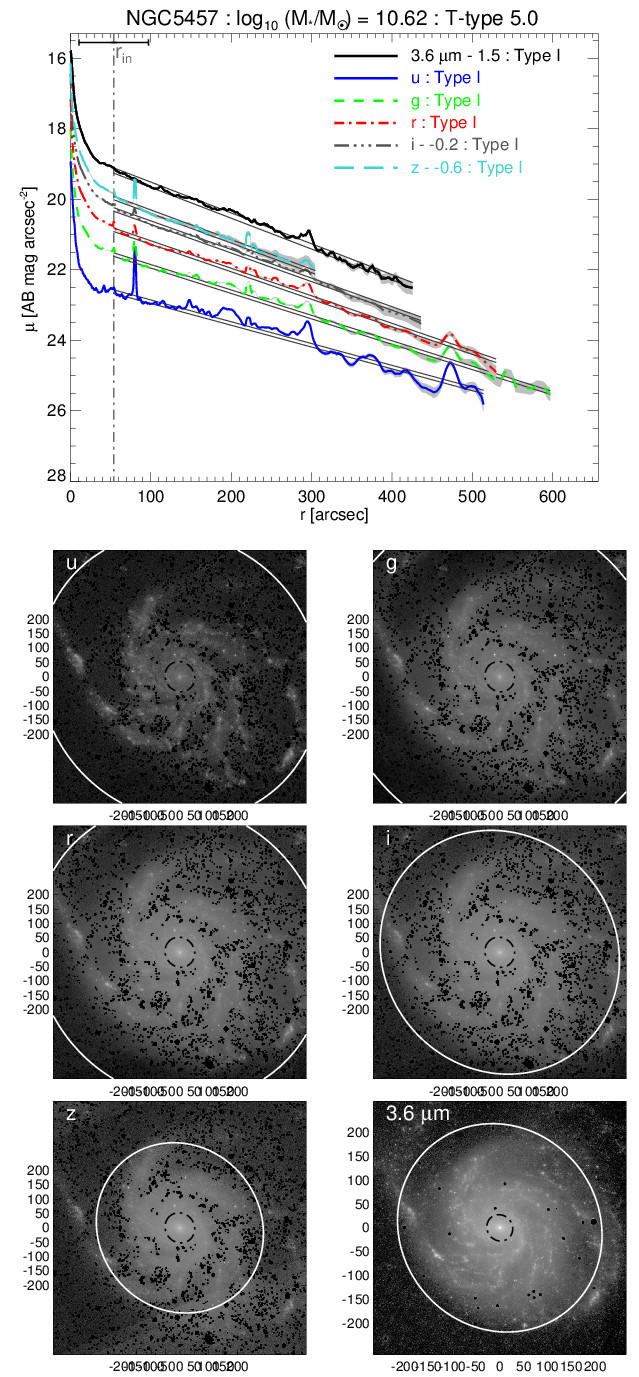 NGC5464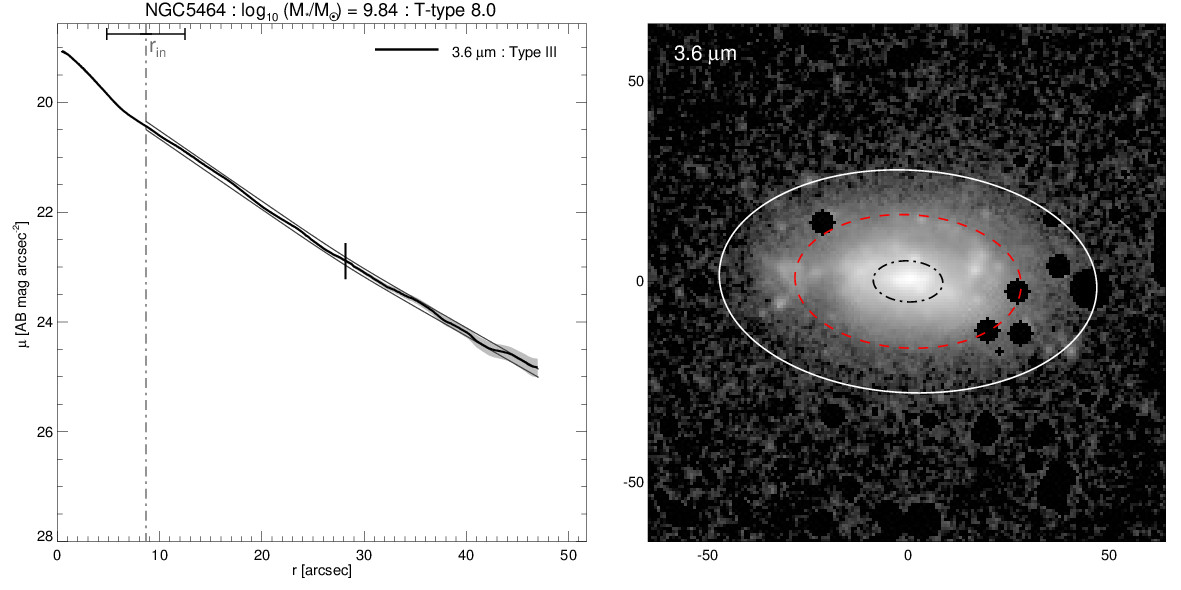 NGC5474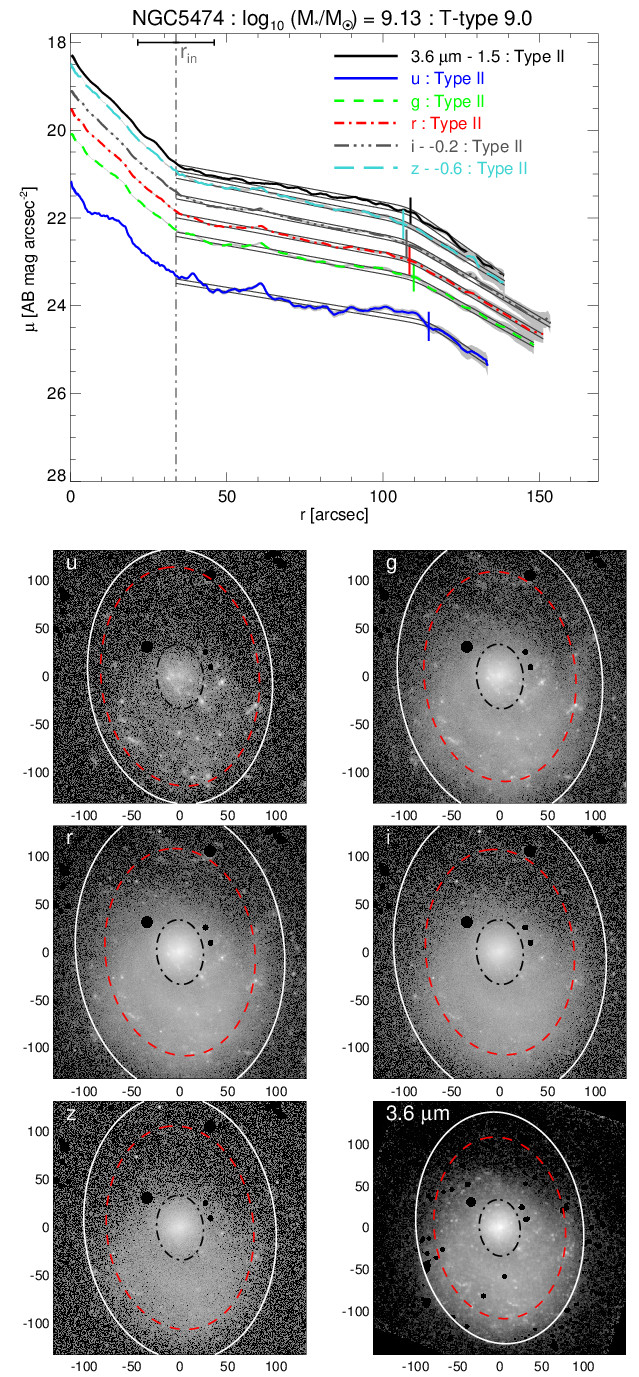 NGC5476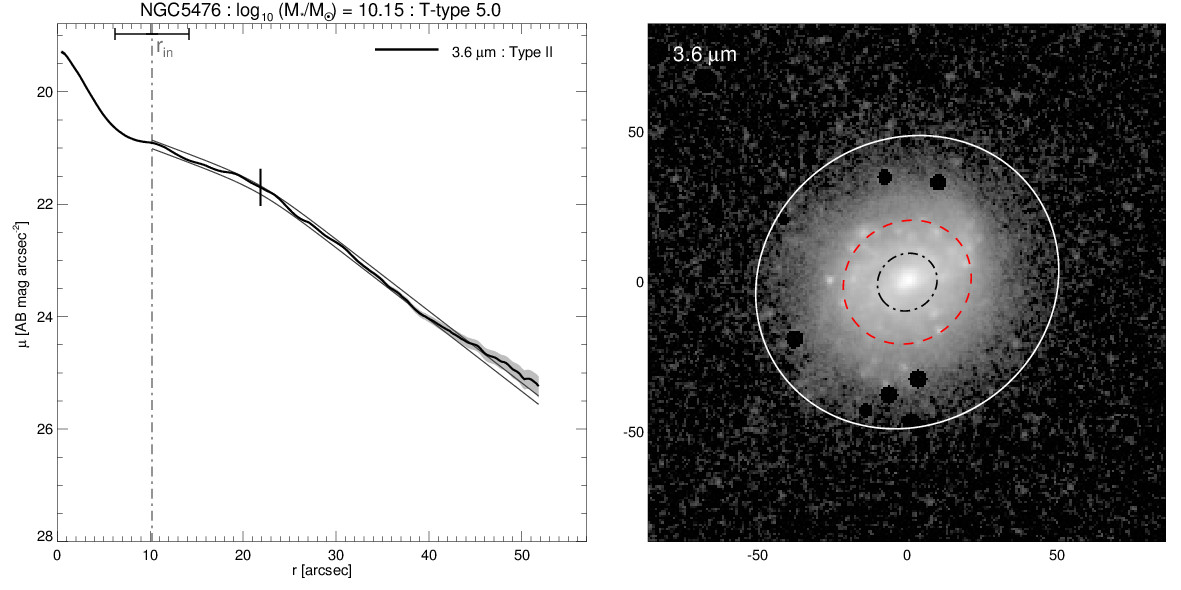 NGC5486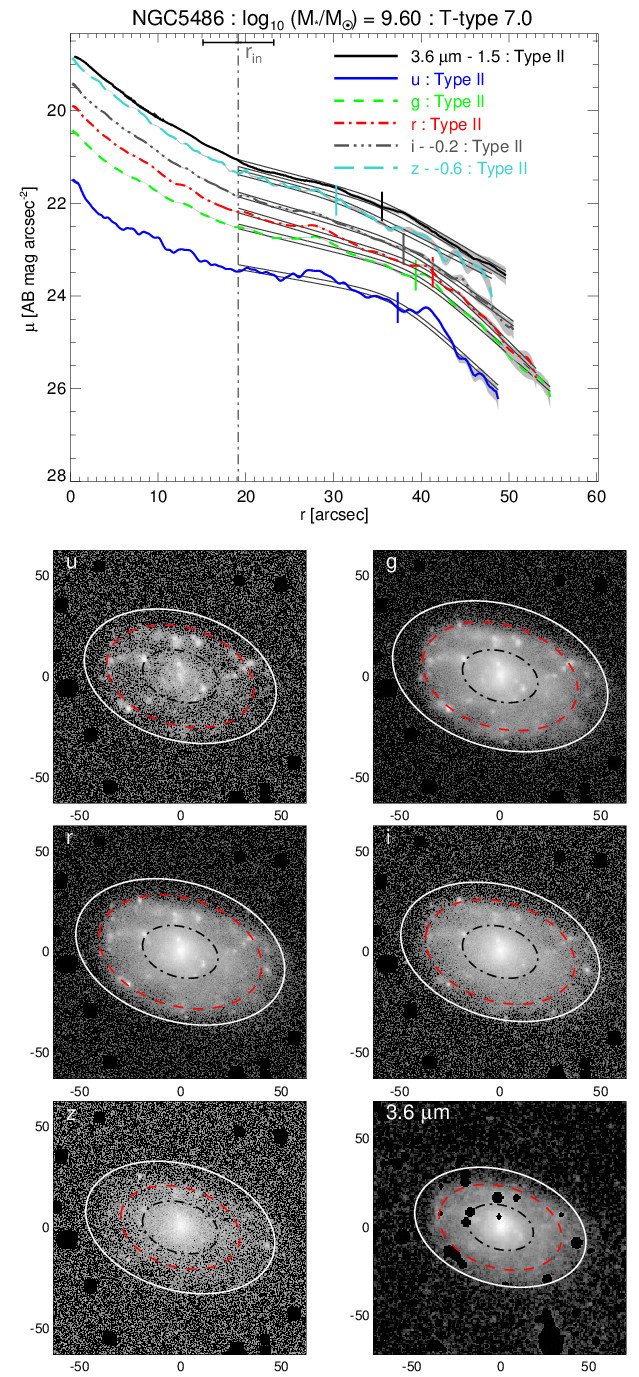 NGC5520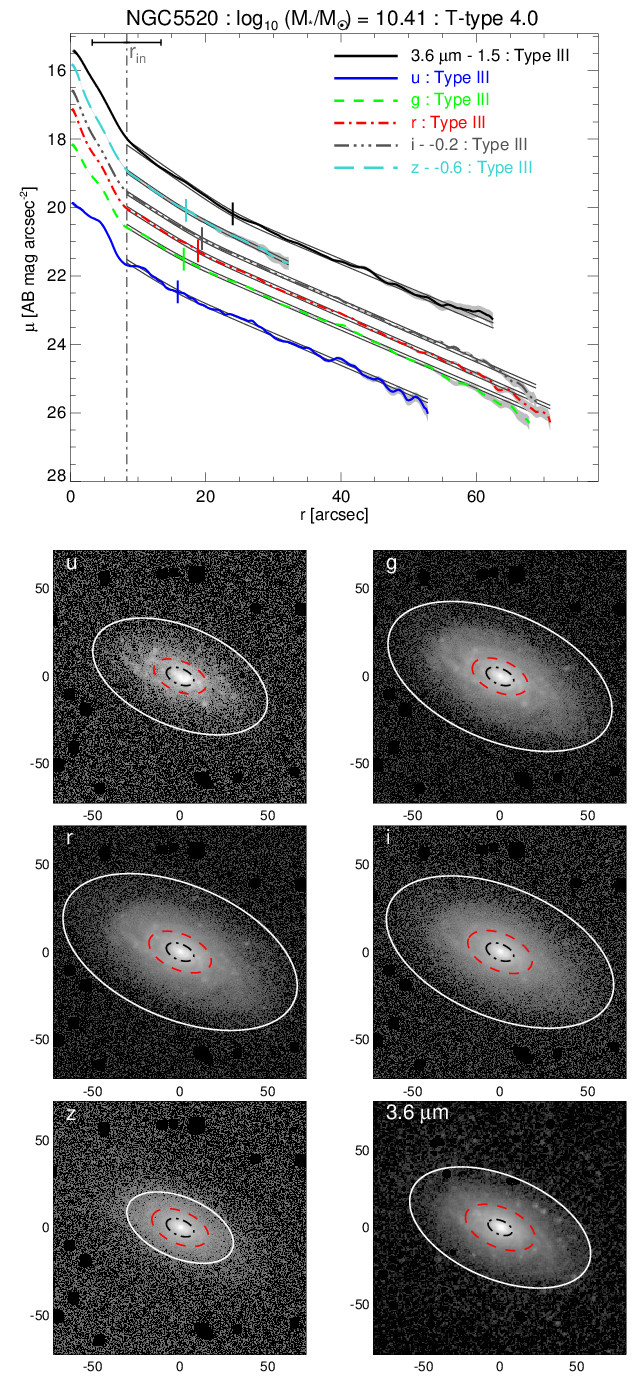 NGC5585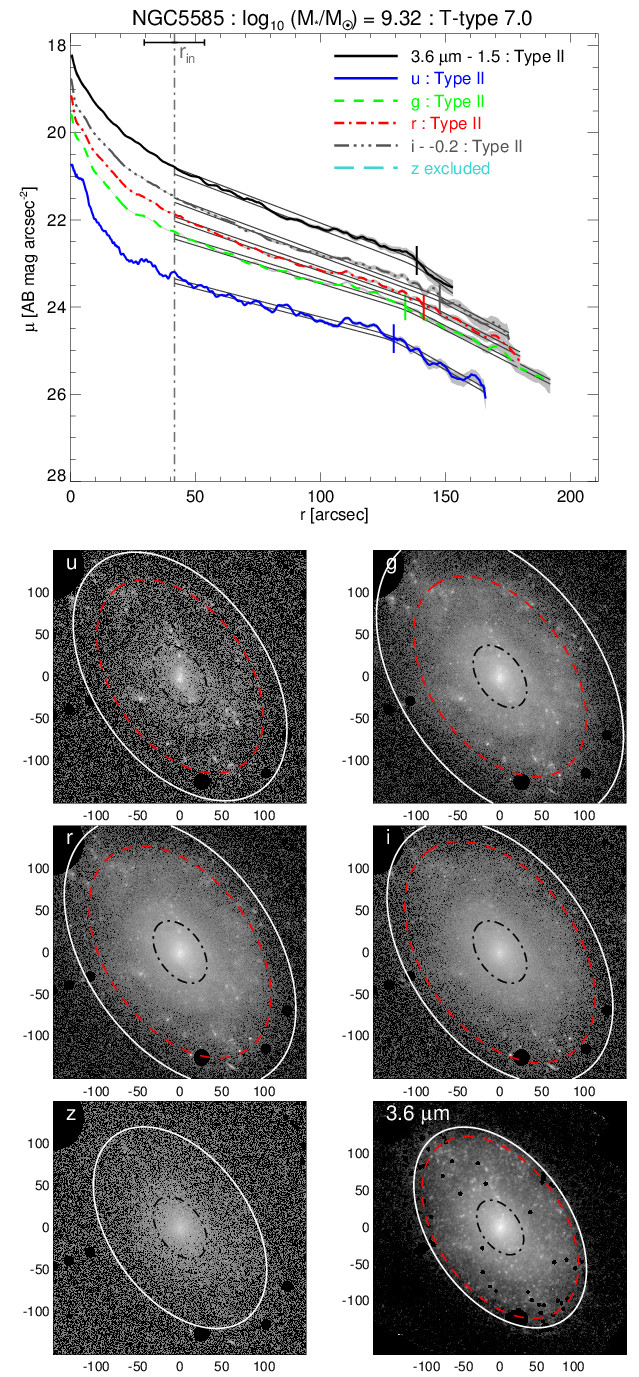 NGC5595
NGC5602
NGC5604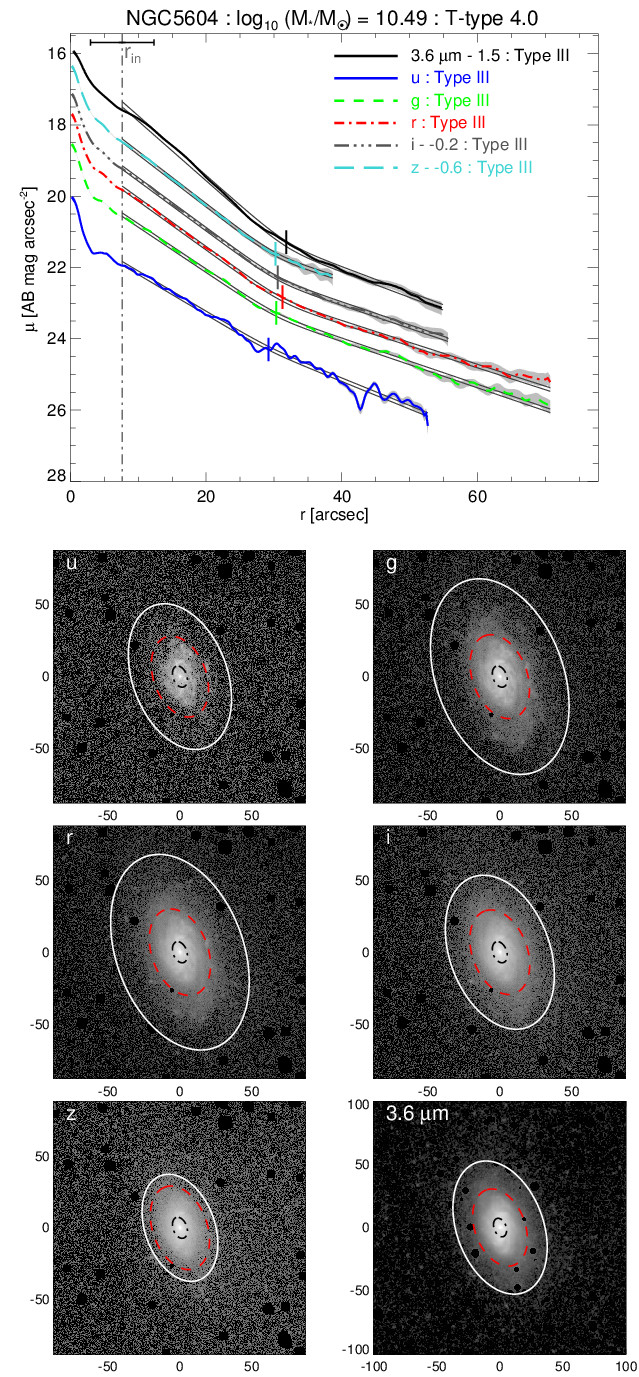 NGC5624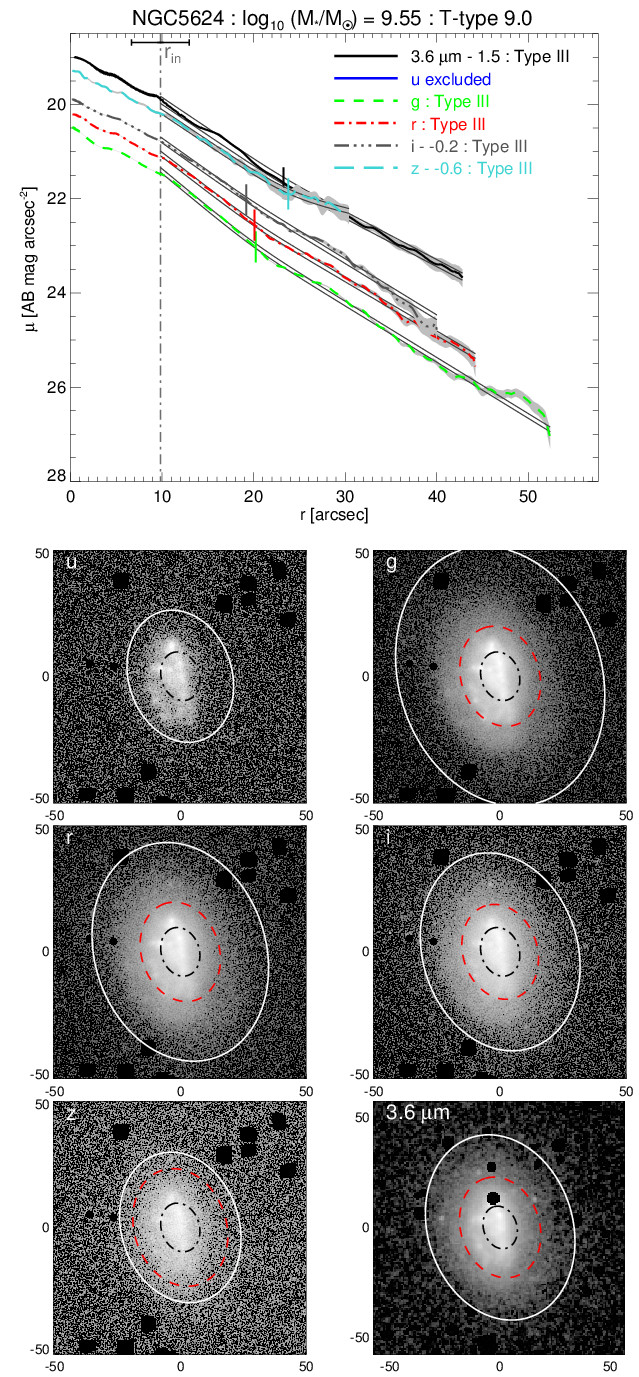 NGC5660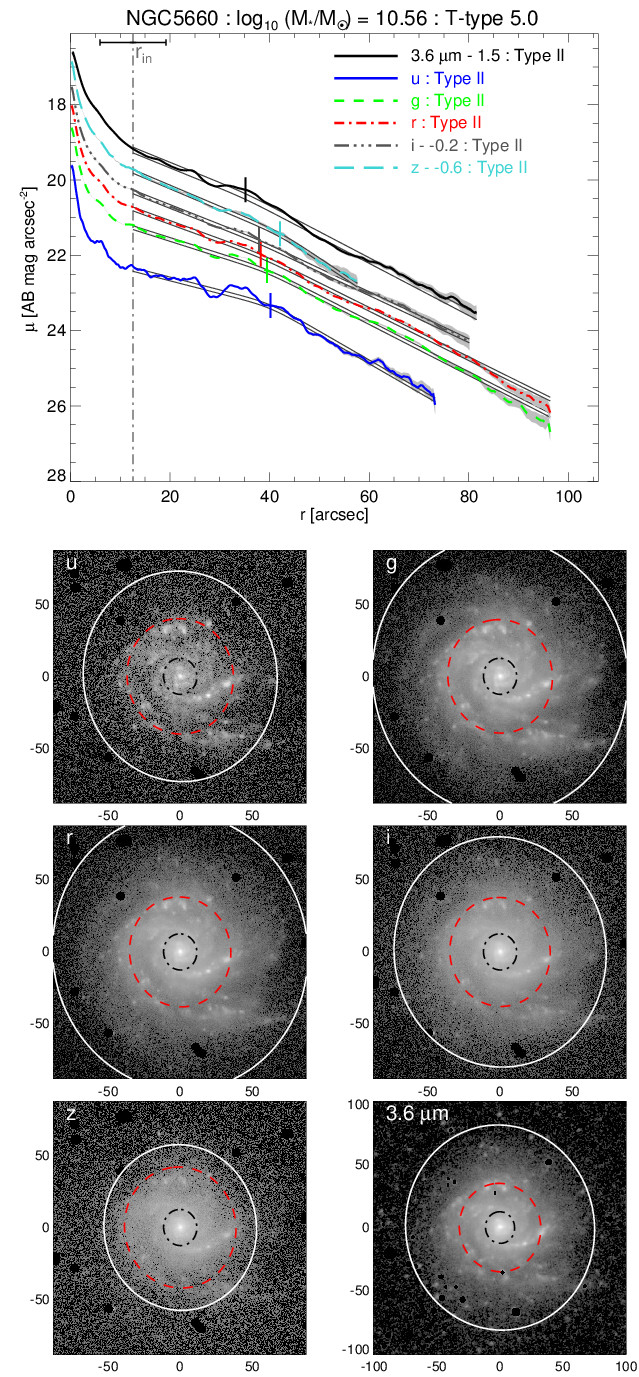 NGC5665
NGC5668
NGC5669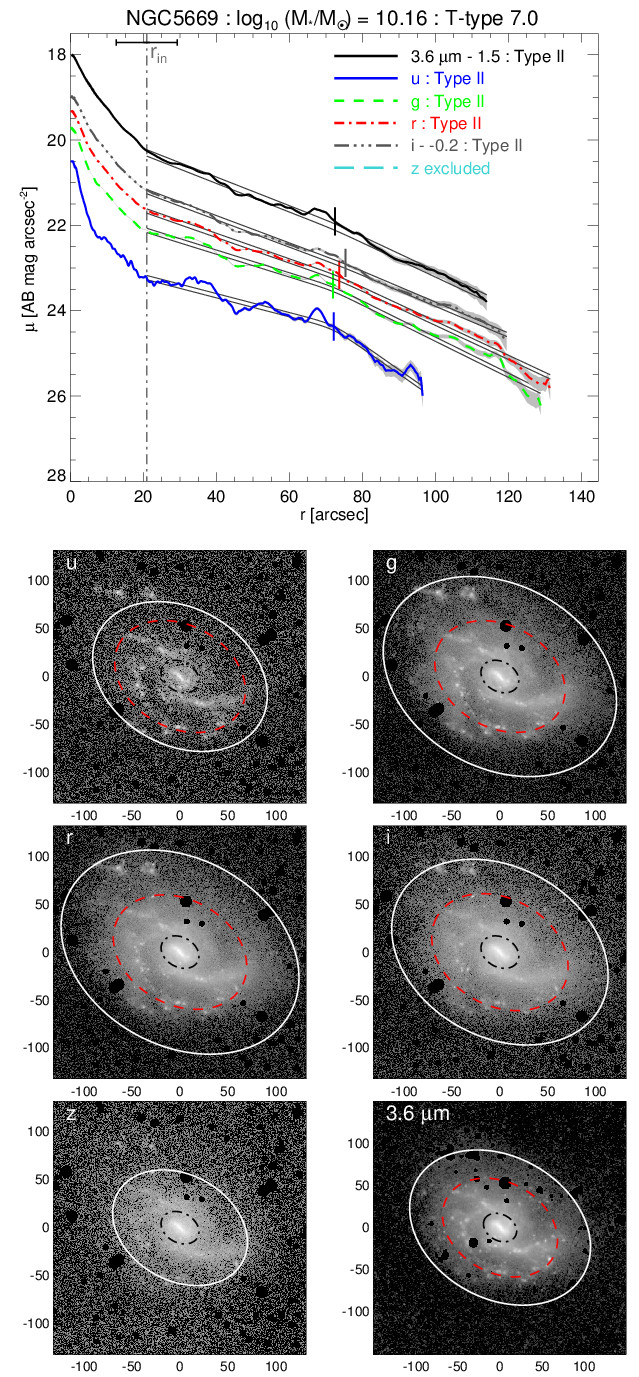 NGC5676
NGC5691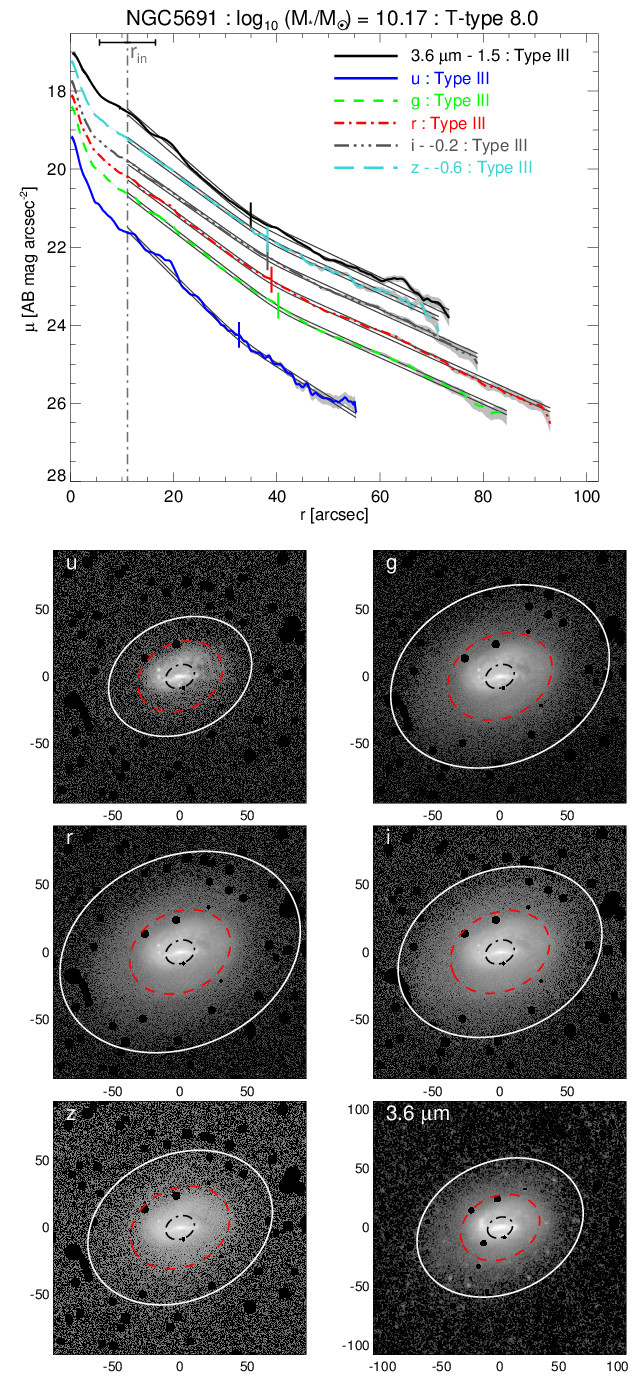 NGC5693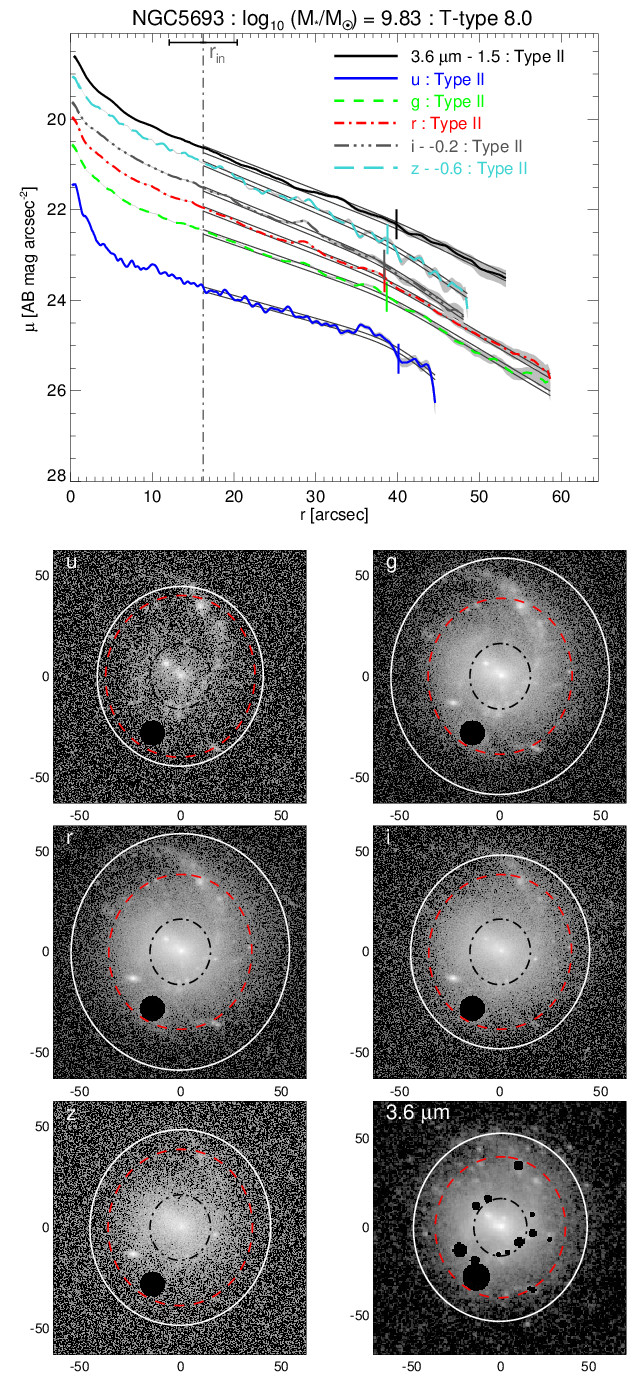 NGC5701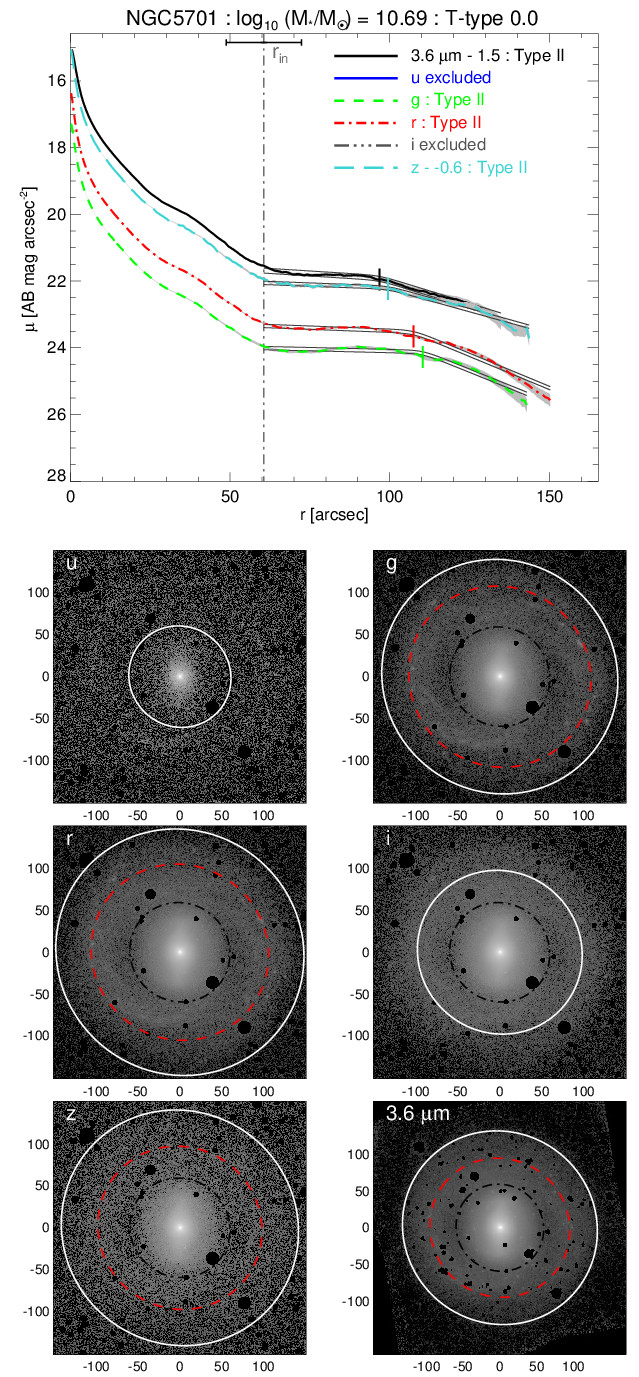 NGC5713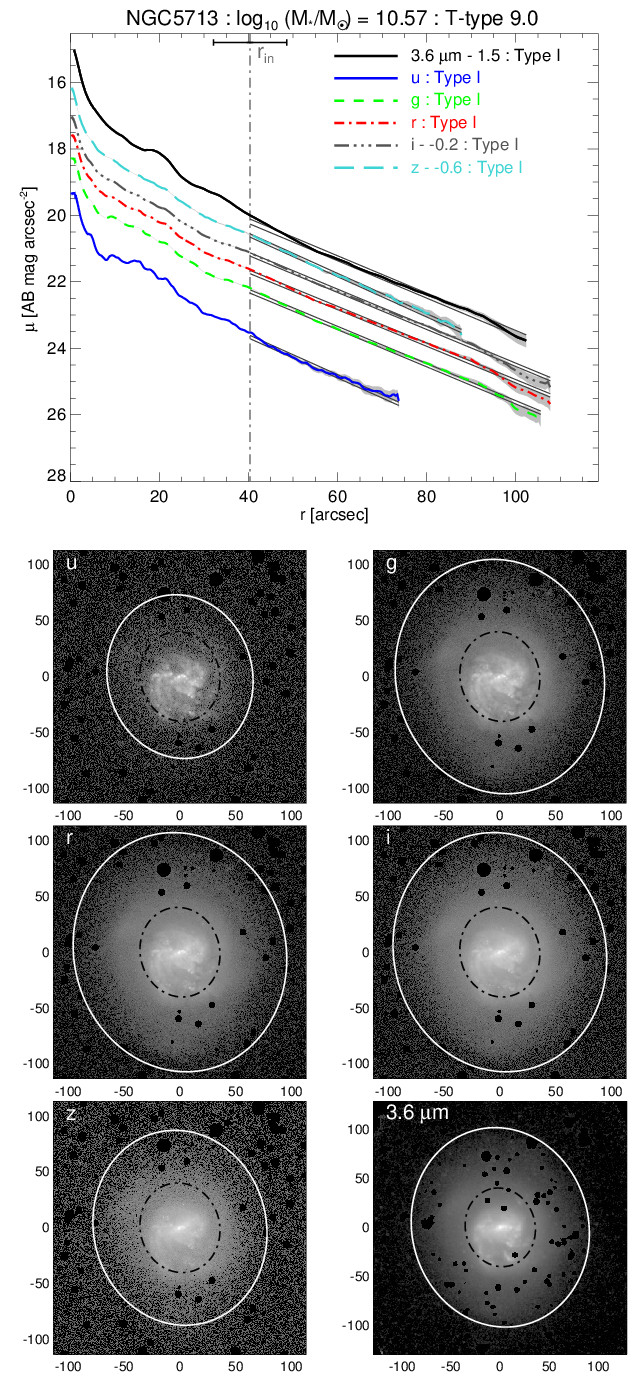 NGC5728
NGC5740
NGC5744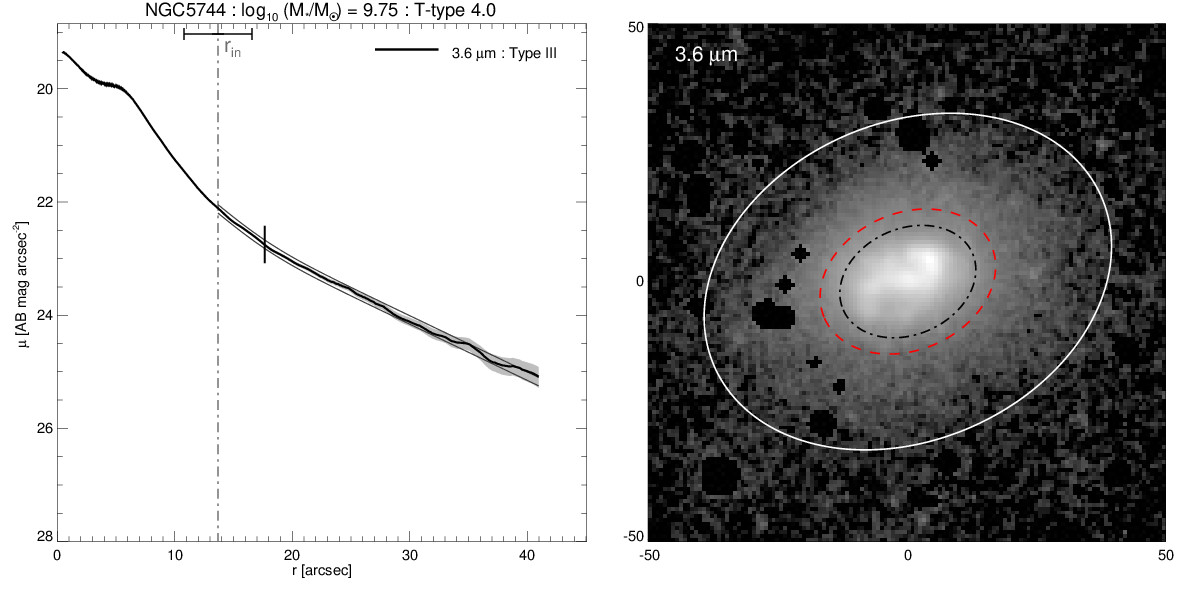 NGC5757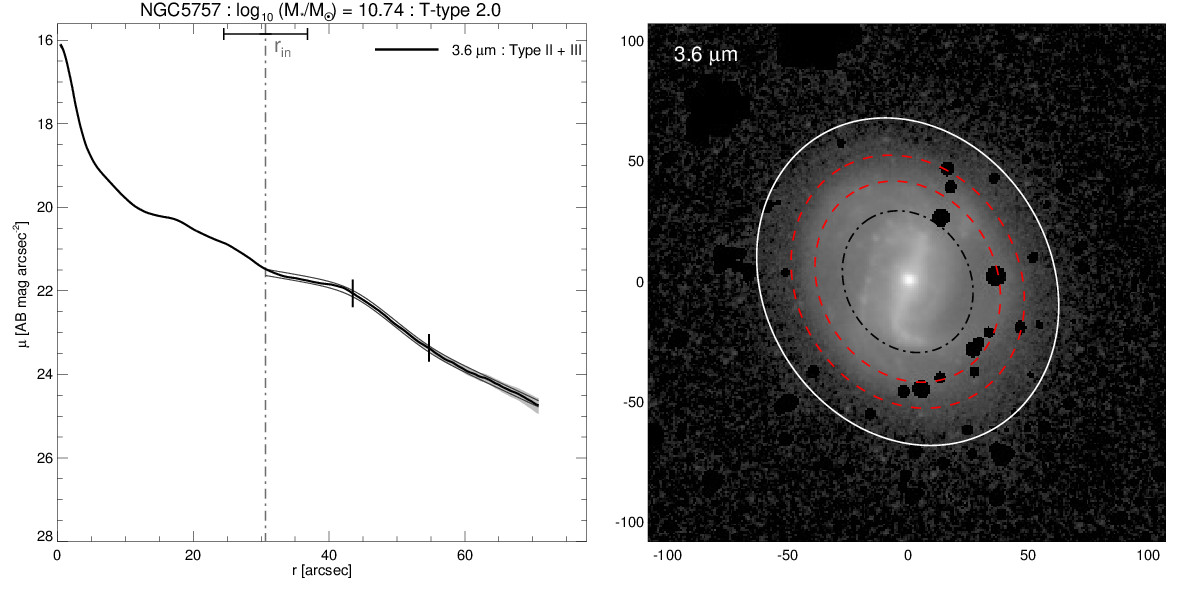 NGC5762
NGC5770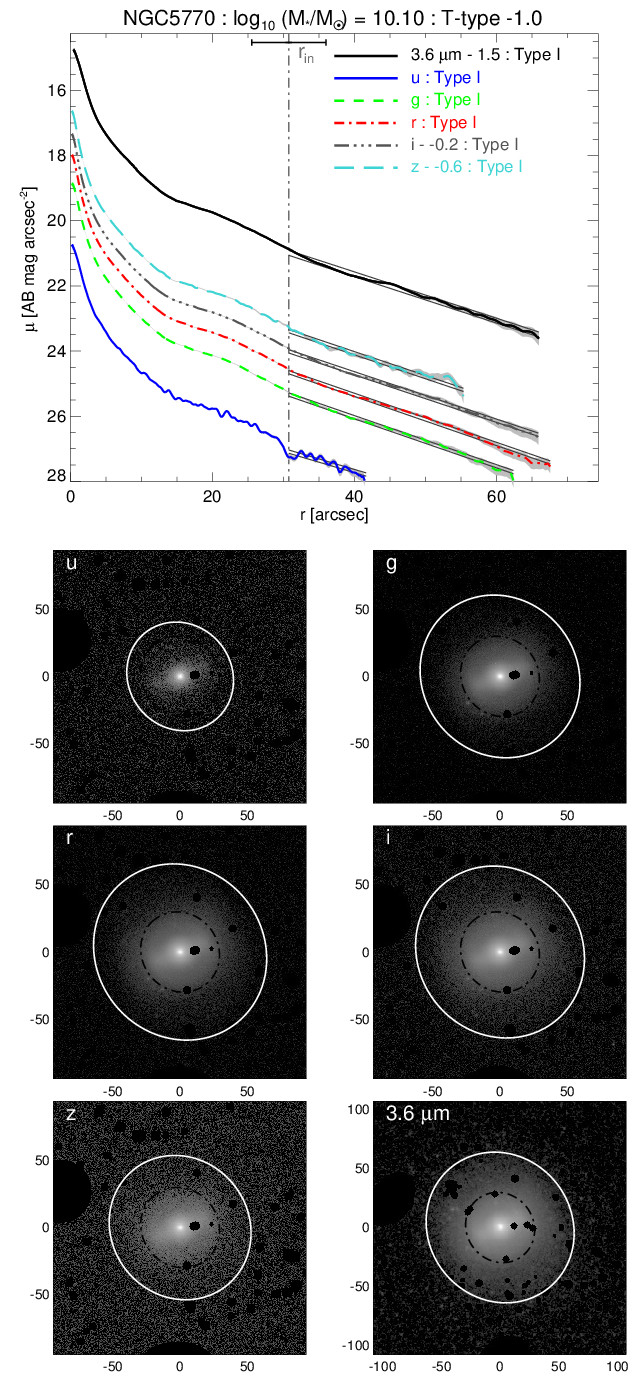 NGC5774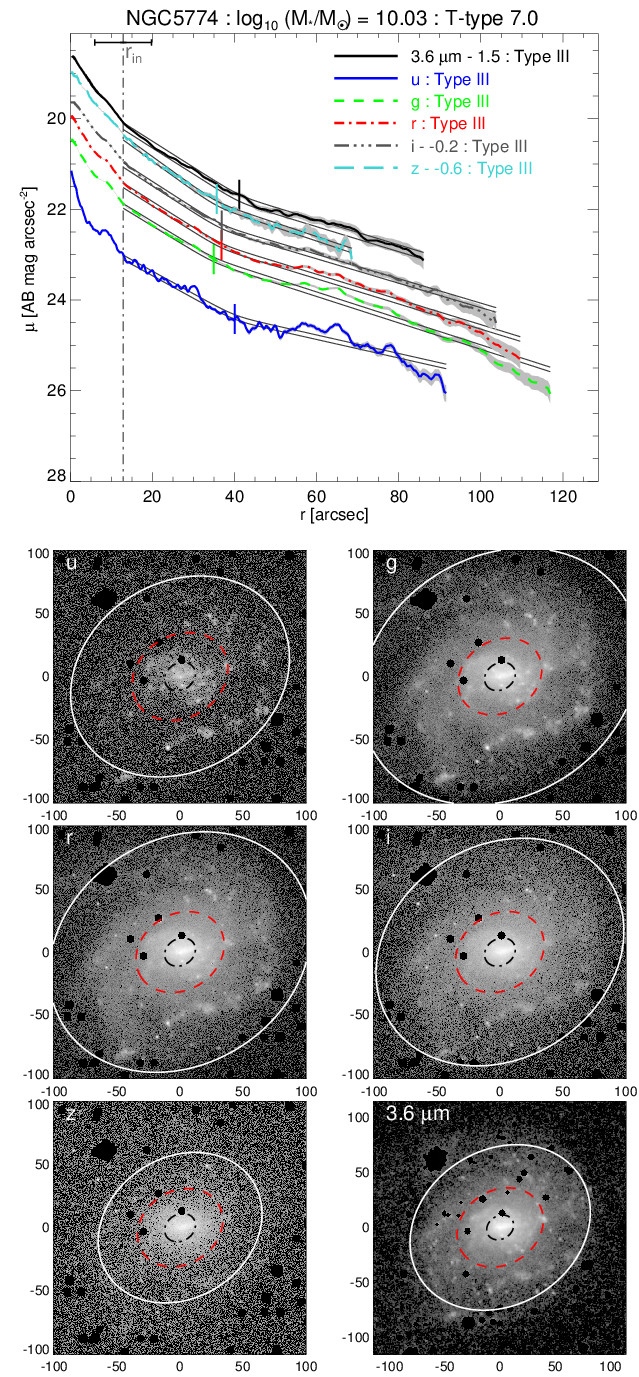 NGC5781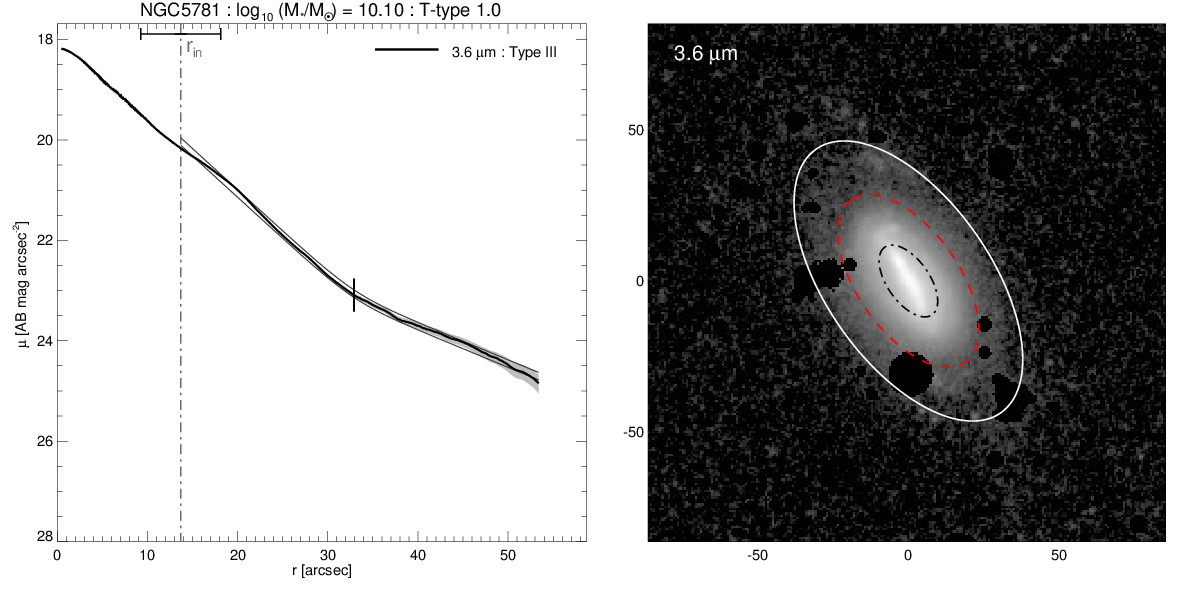 NGC5783
NGC5789
NGC5806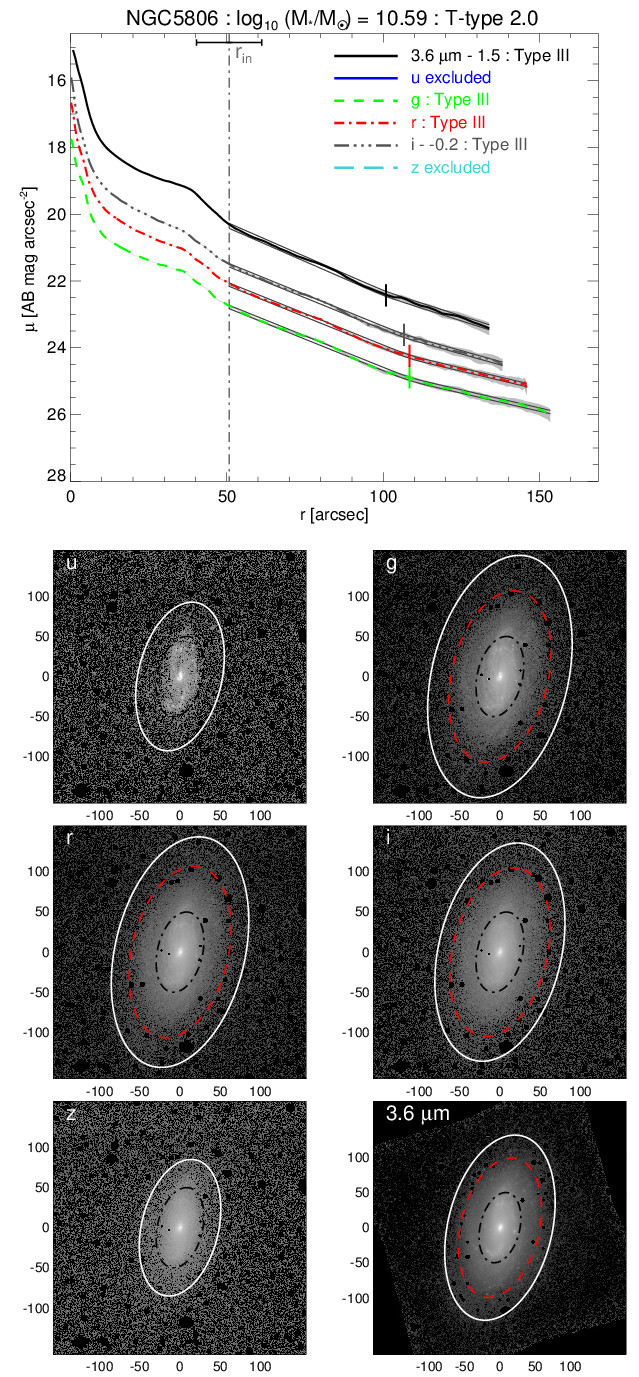 NGC5821
NGC5832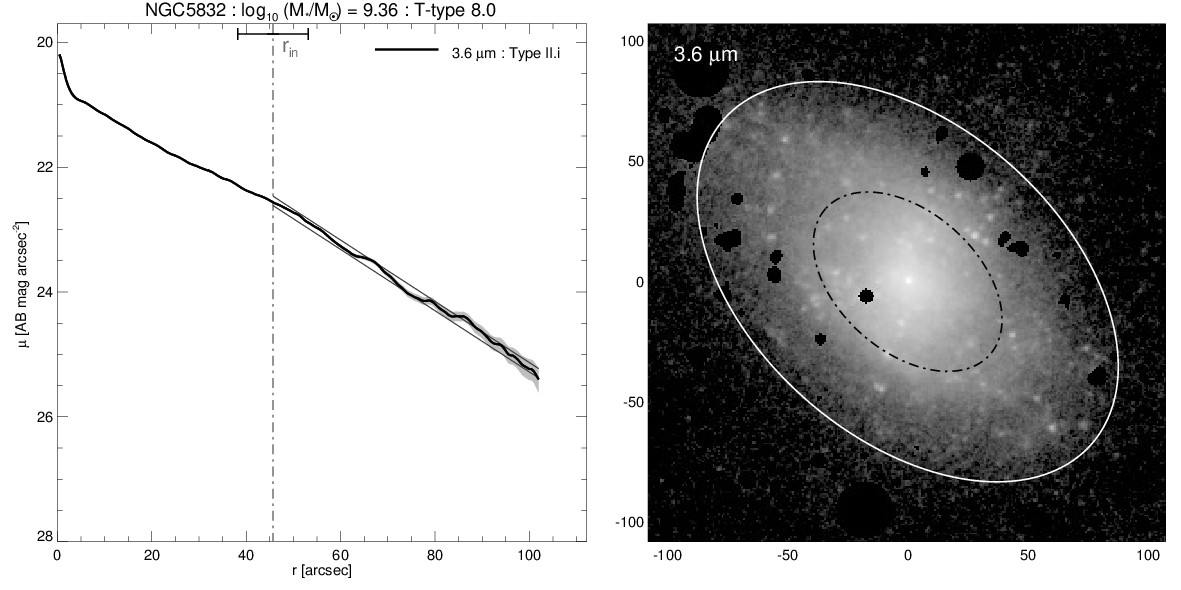 NGC5850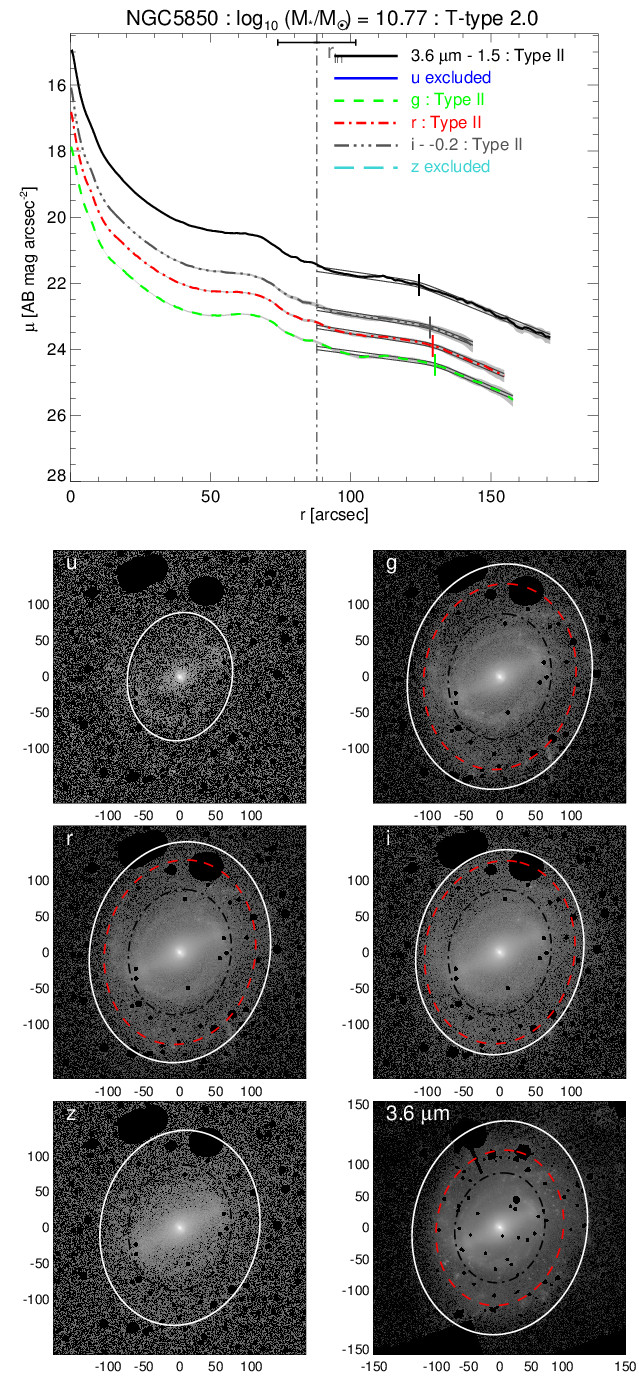 NGC5861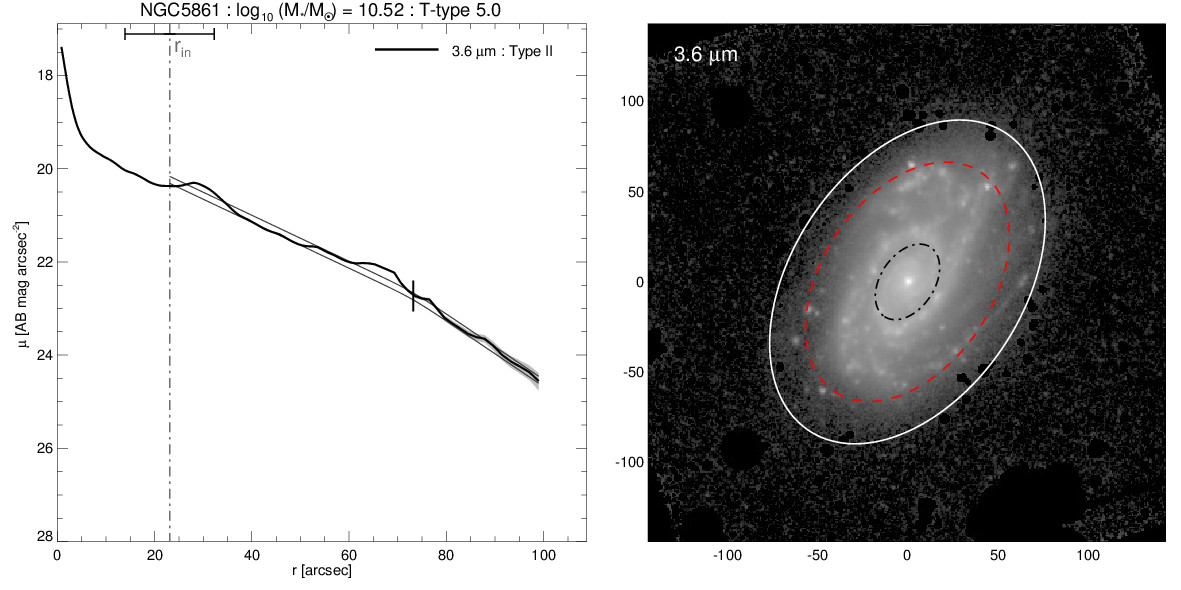 NGC5892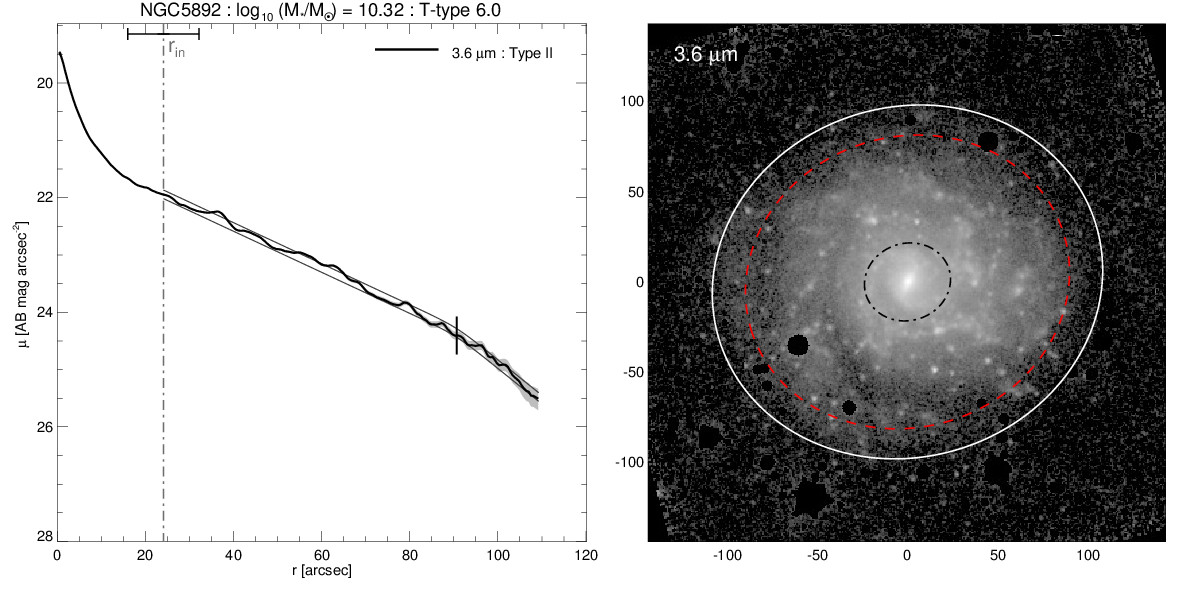 NGC5915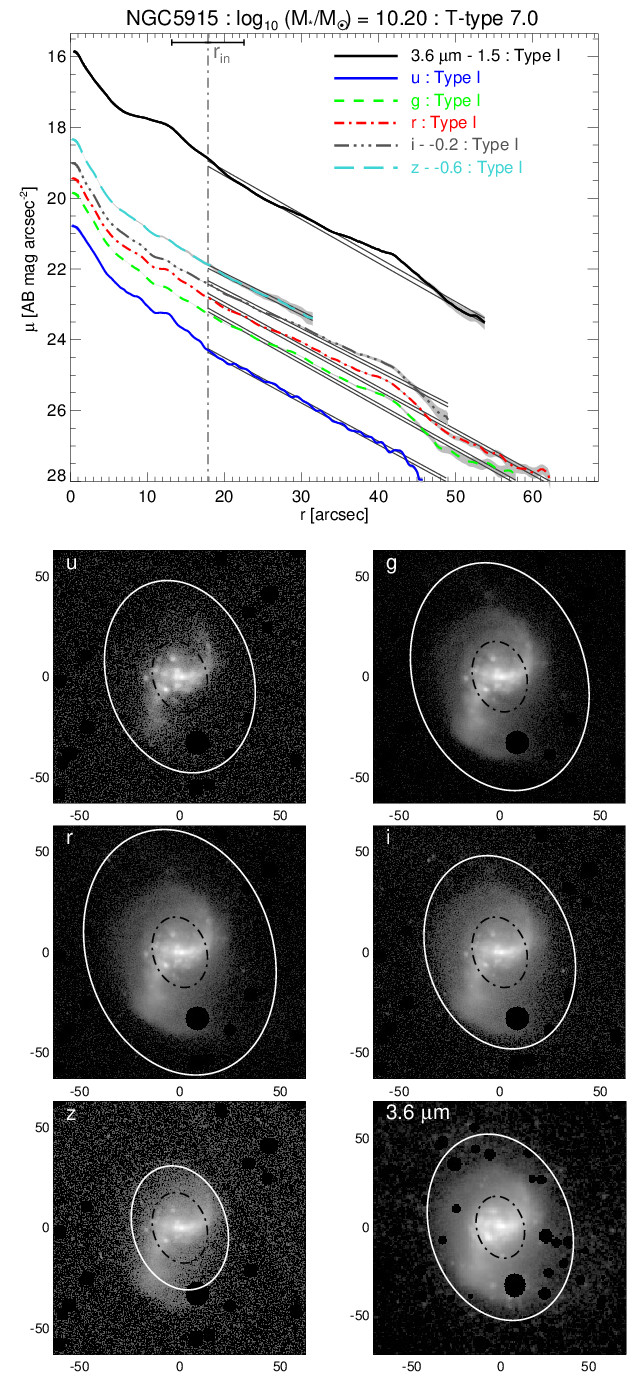 NGC5921
NGC5937
NGC5950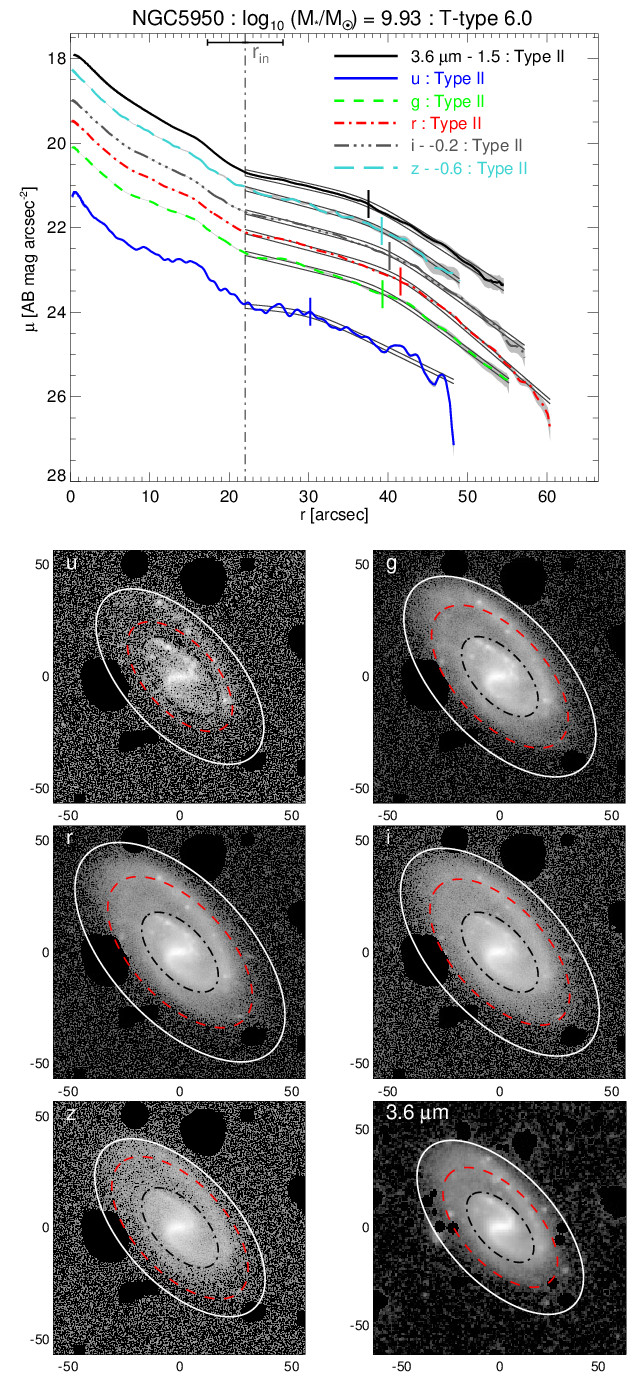 NGC5956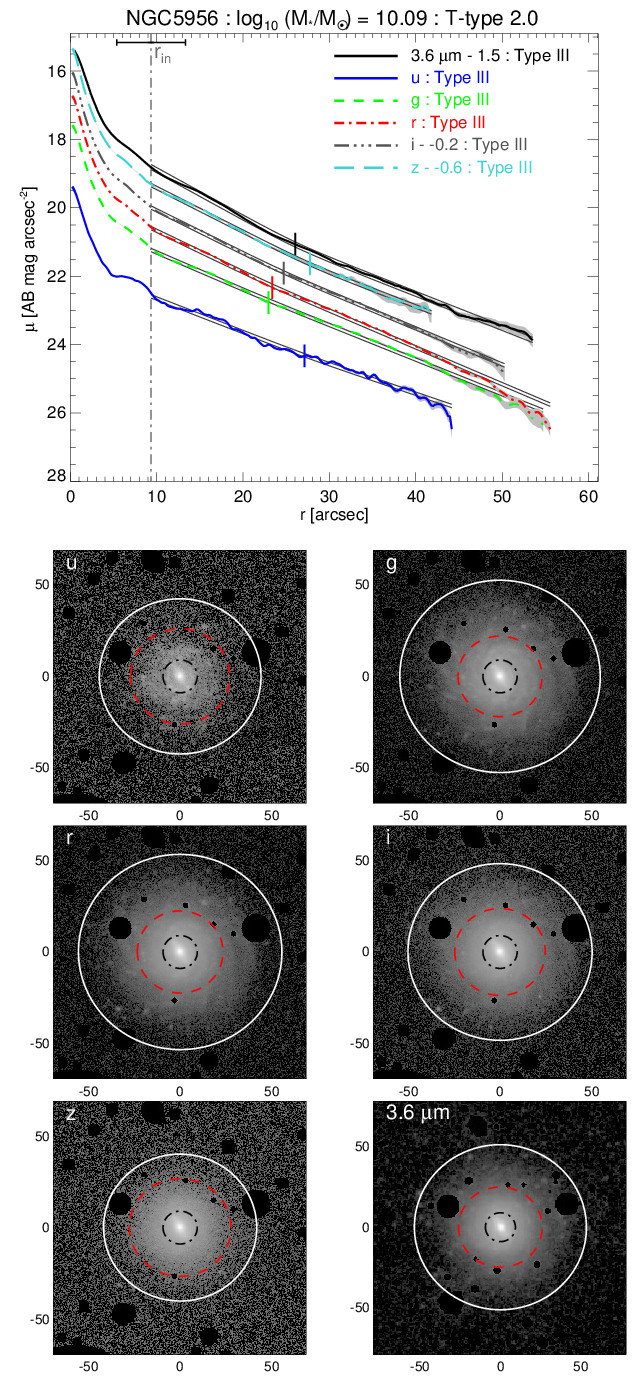 NGC5957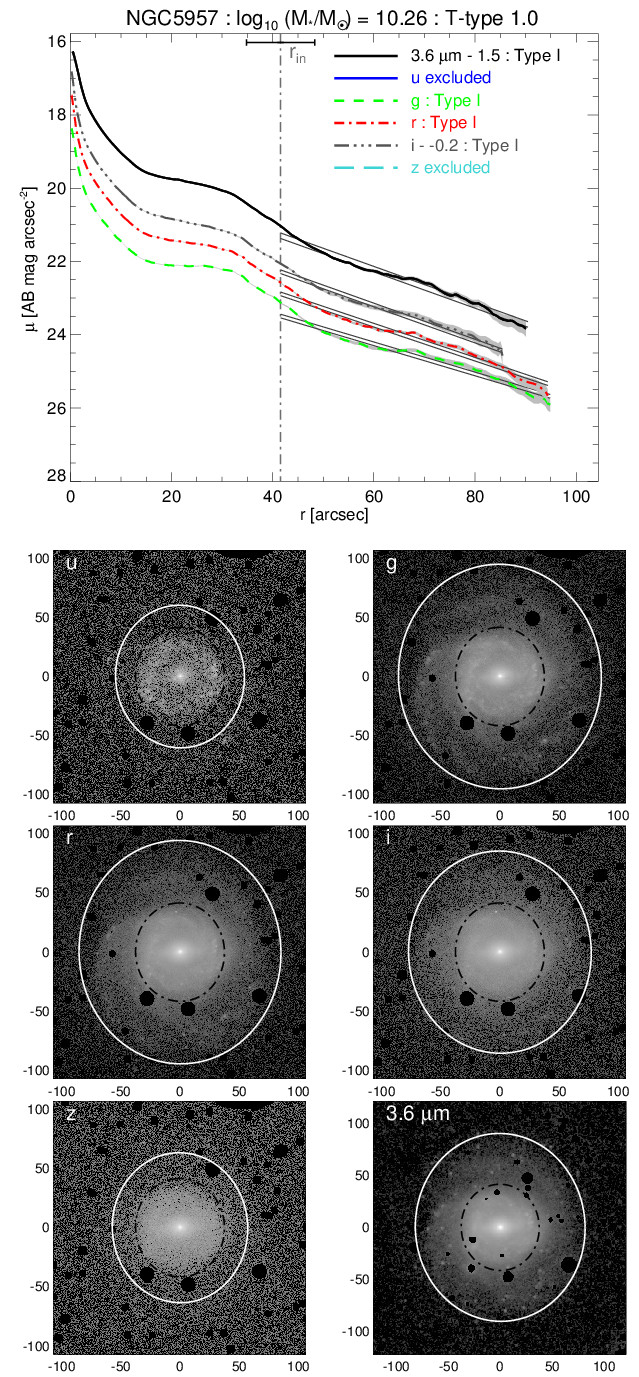 NGC5962
NGC5963
NGC5964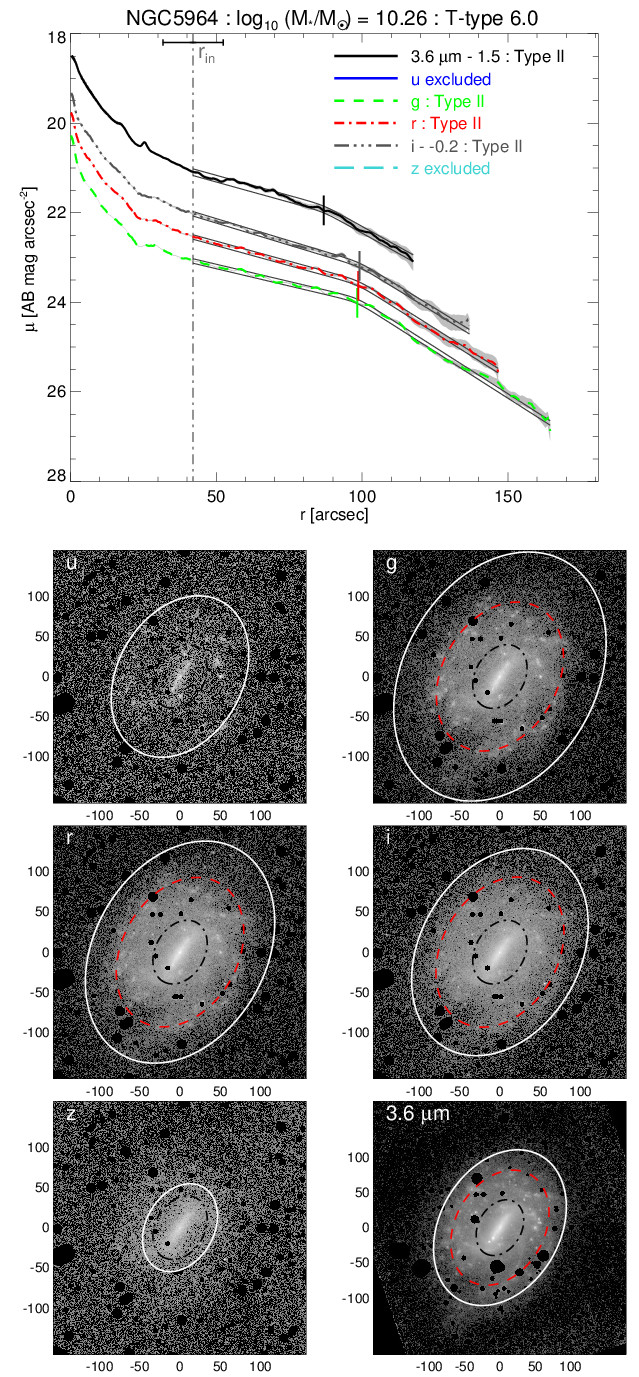 NGC5970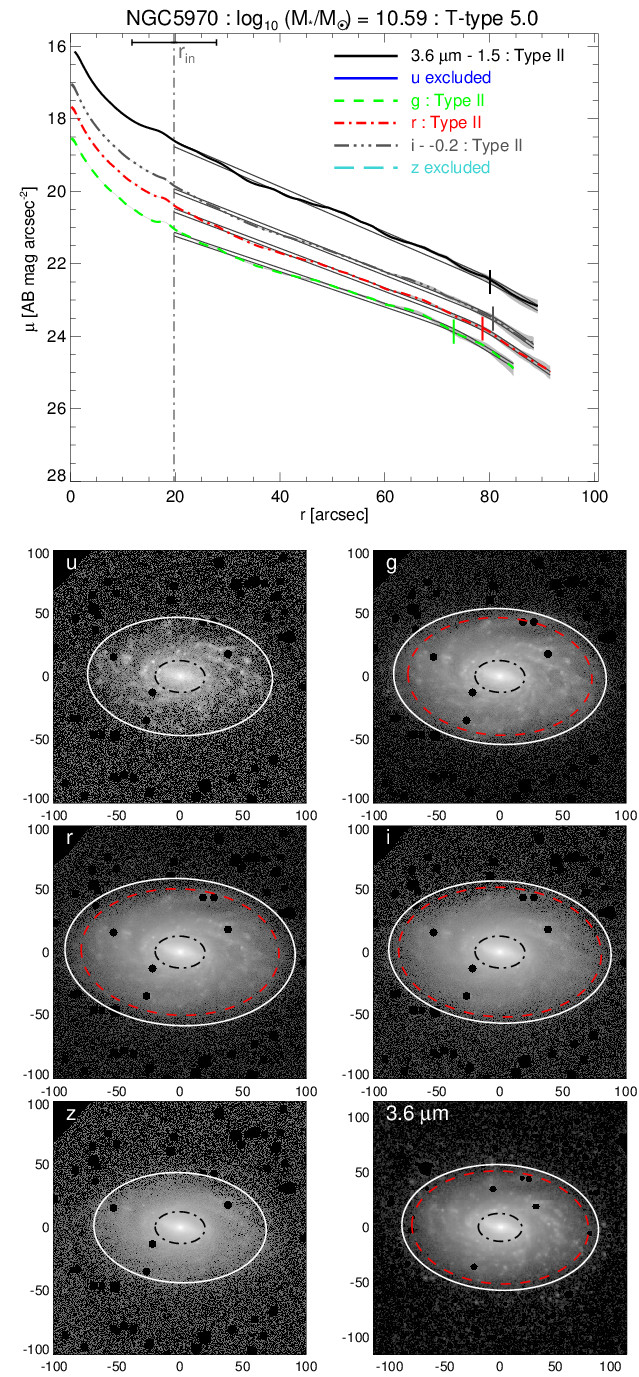 NGC5985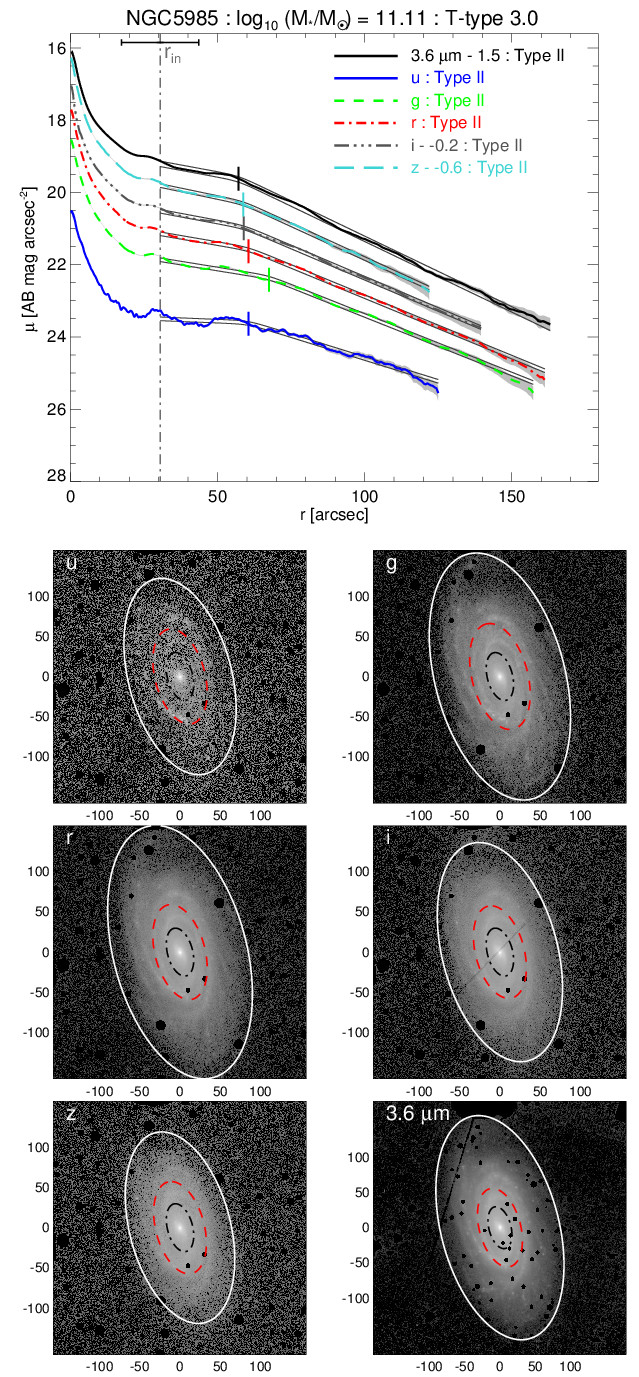 NGC6014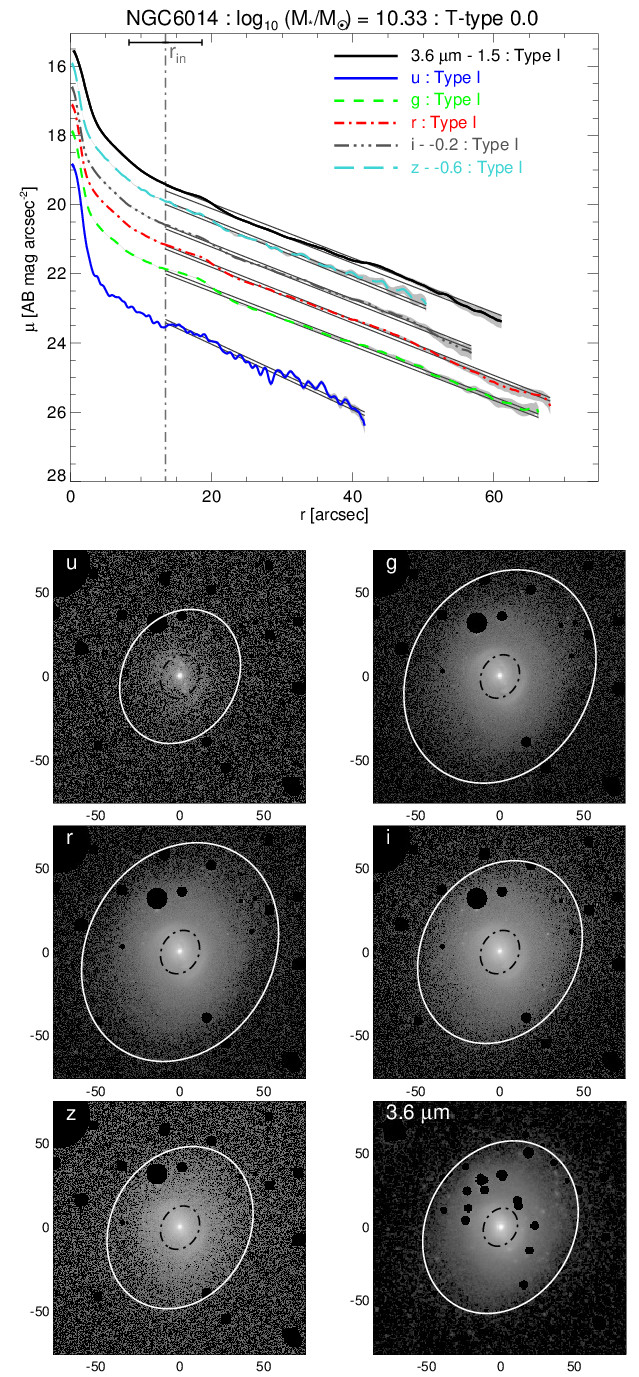 NGC6063
NGC6207
NGC6217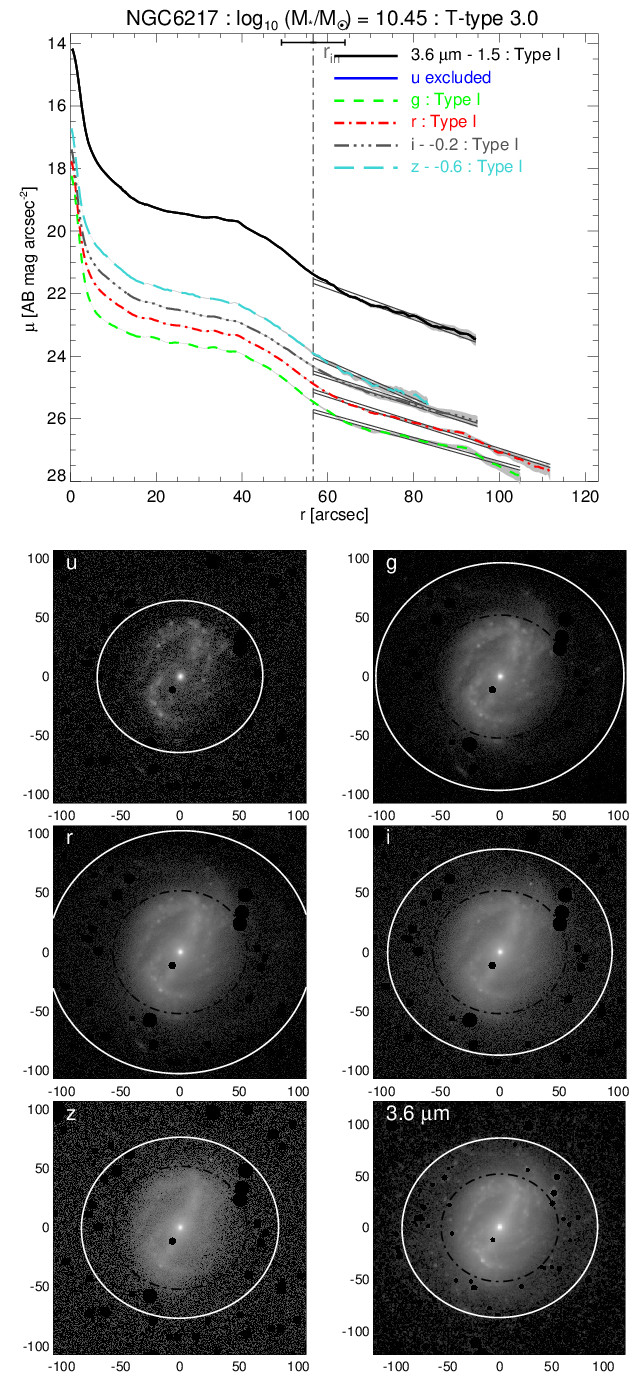 NGC6236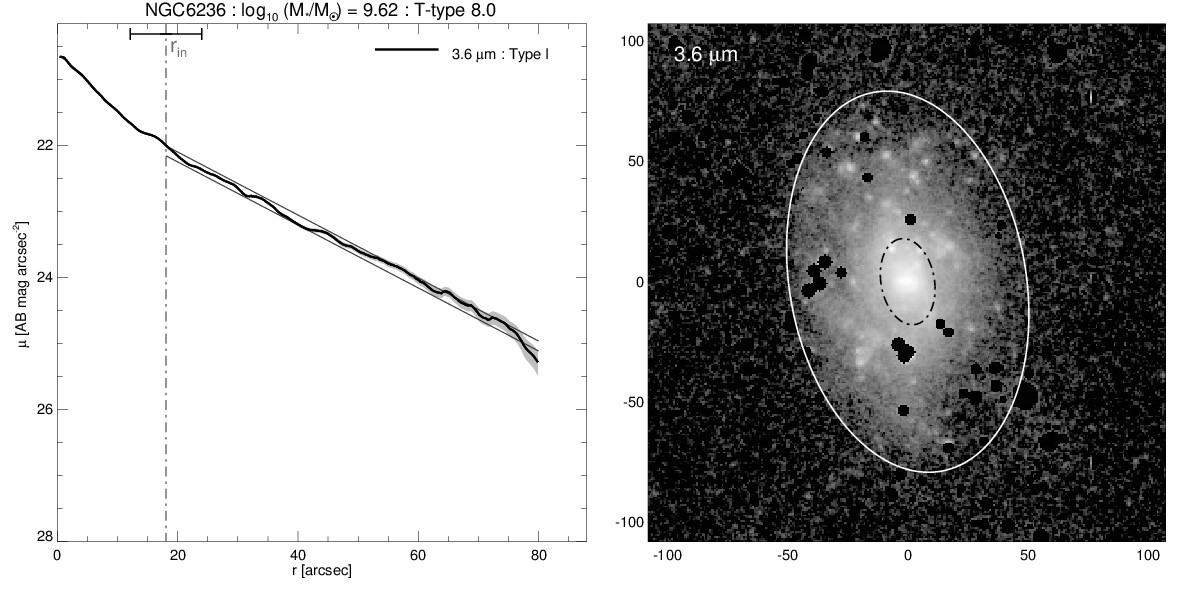 NGC6278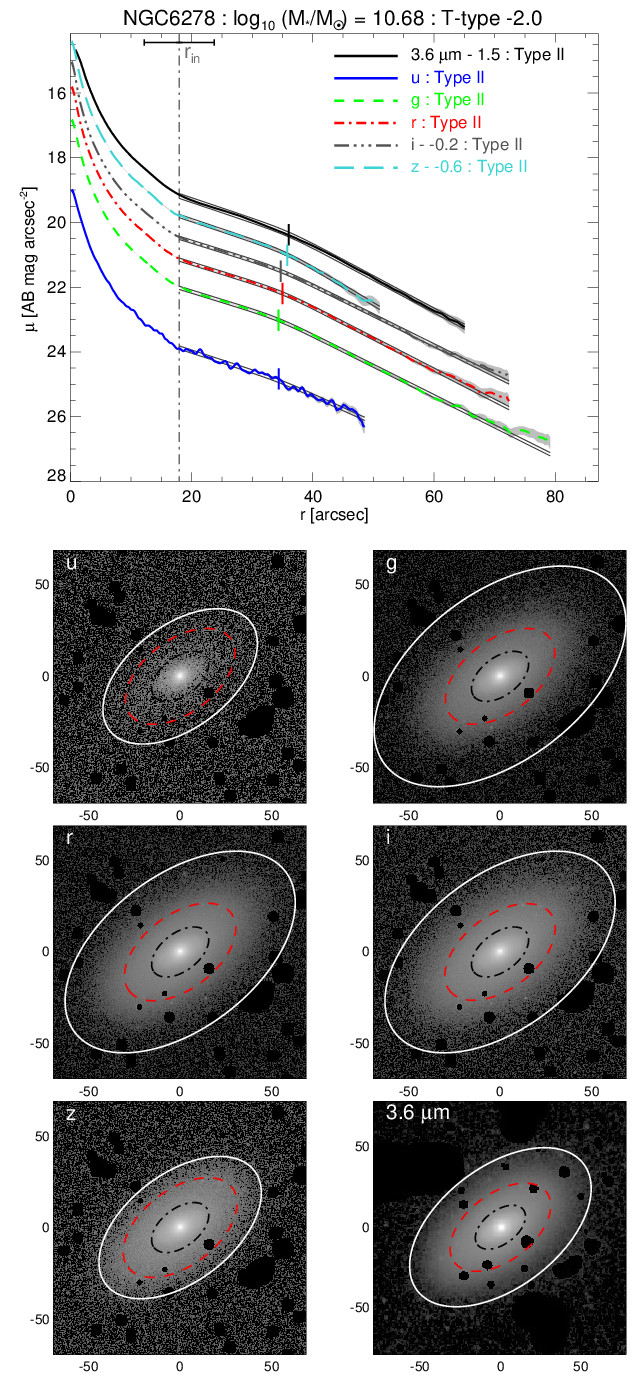 NGC6339
NGC6646
NGC6654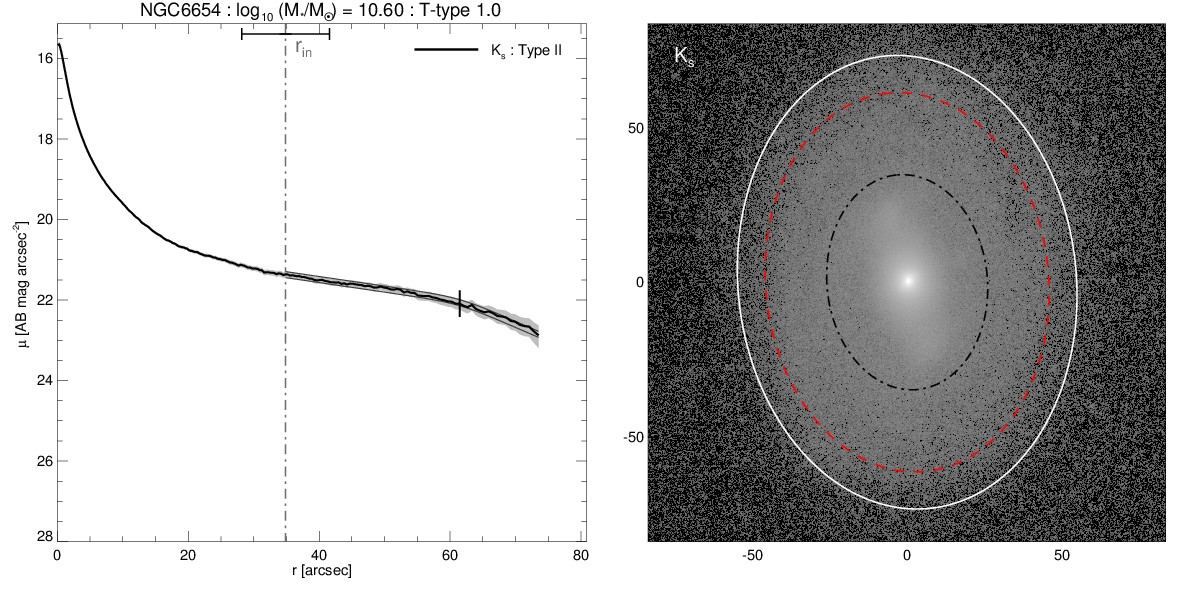 NGC6684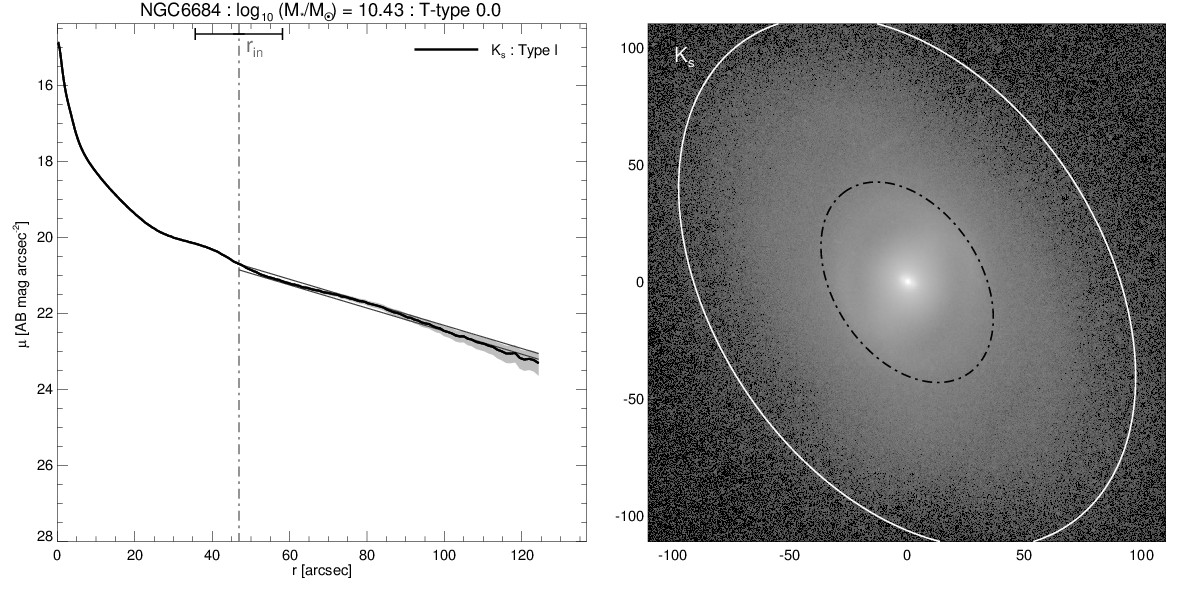 NGC6703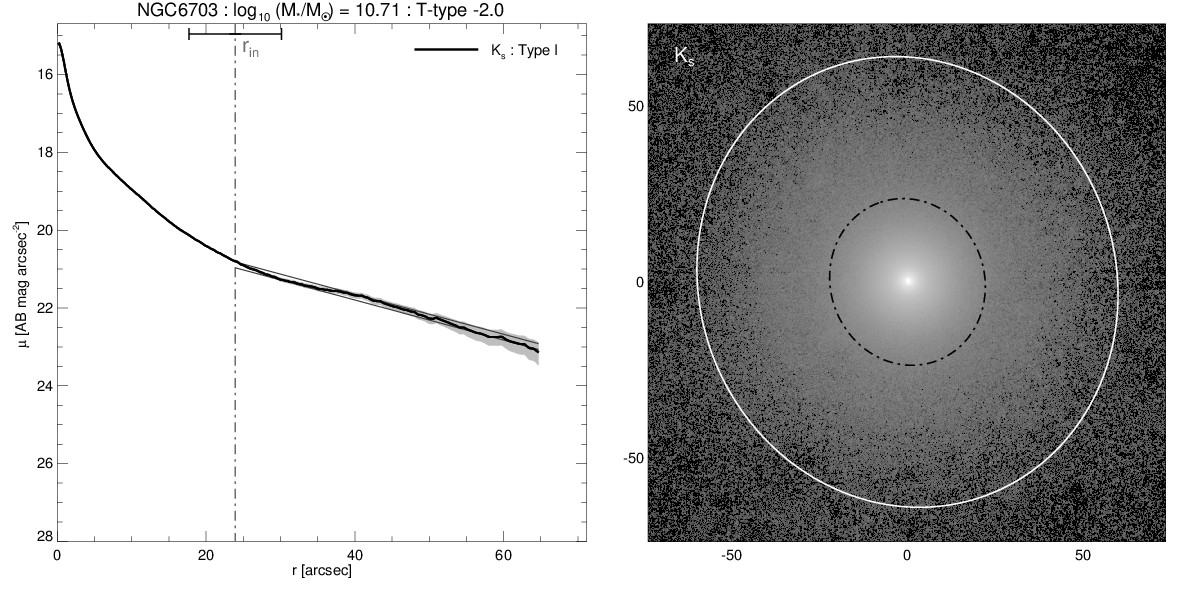 NGC6902B
NGC6902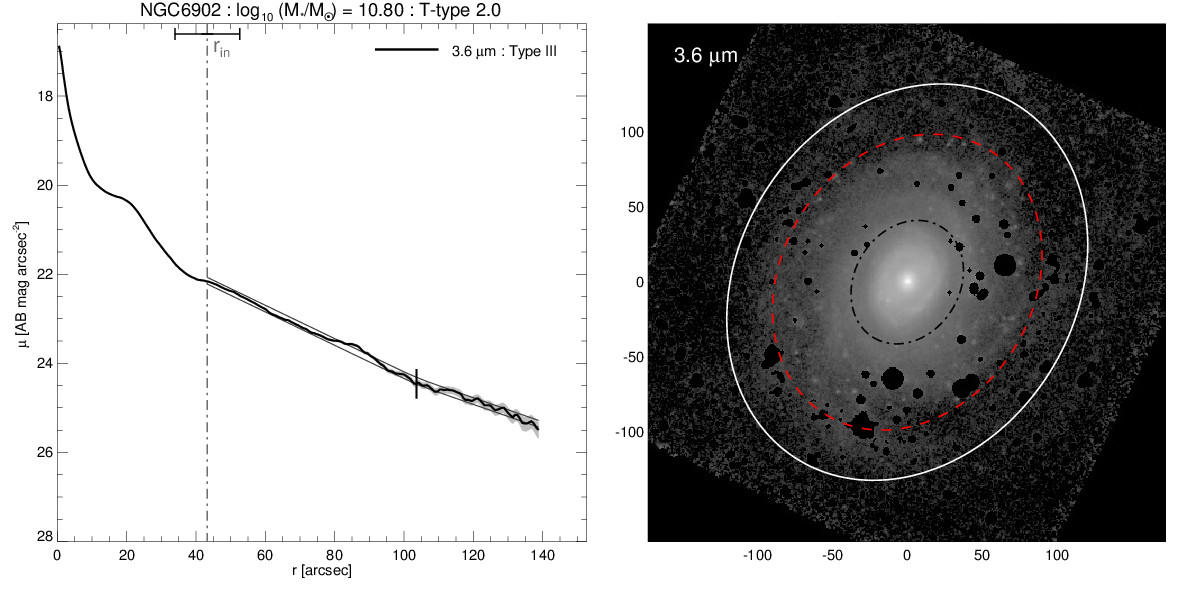 NGC6923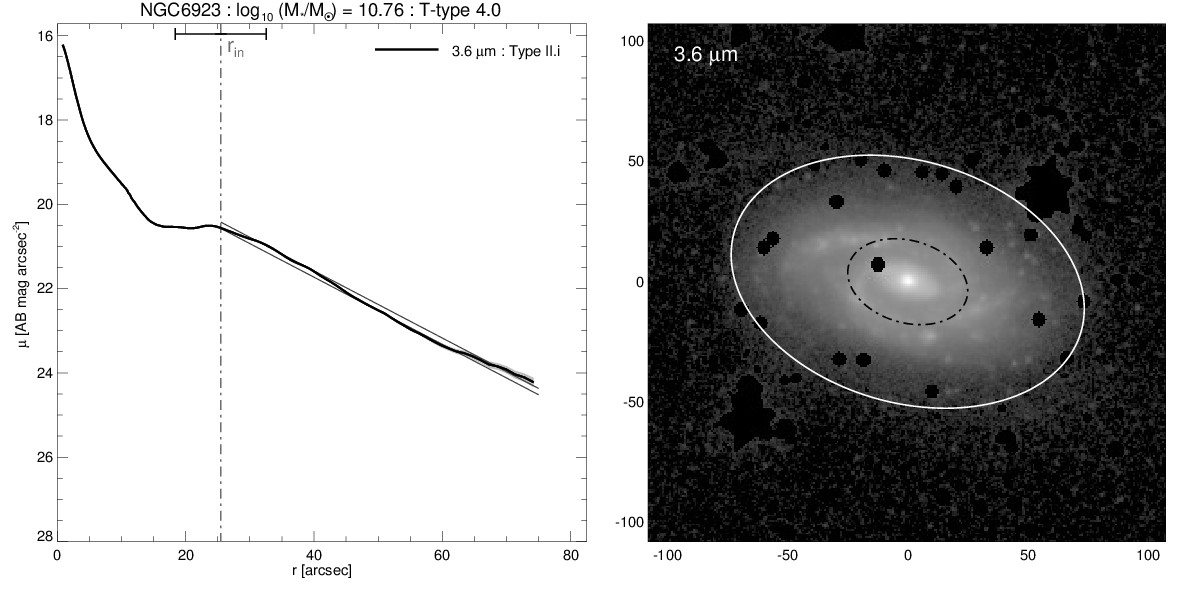 NGC7070
NGC7091
NGC7098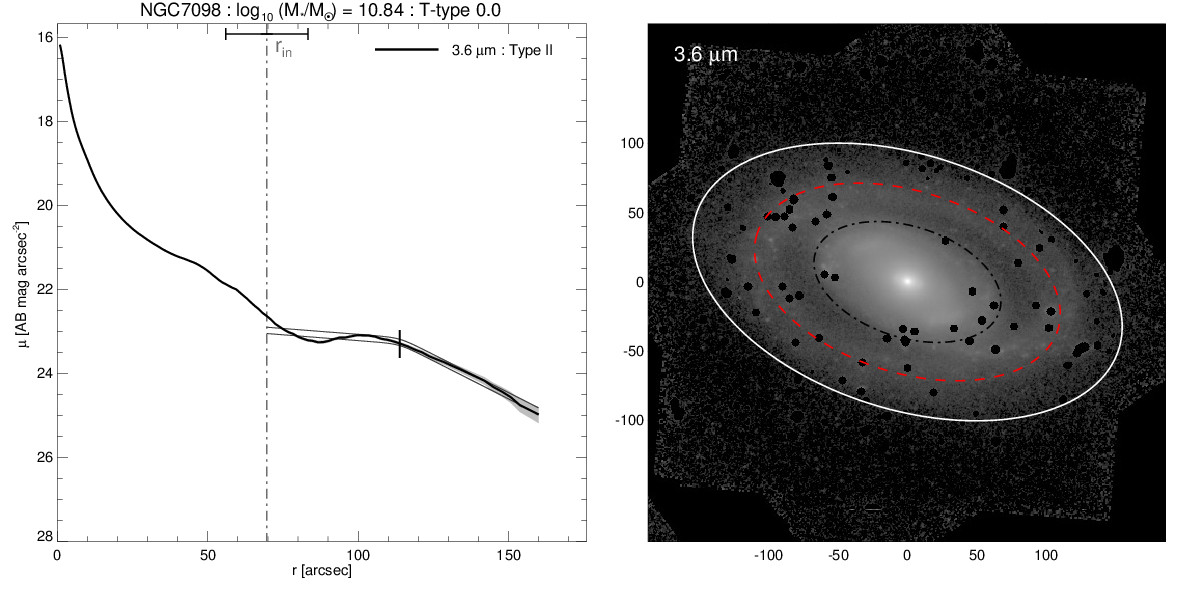 NGC7107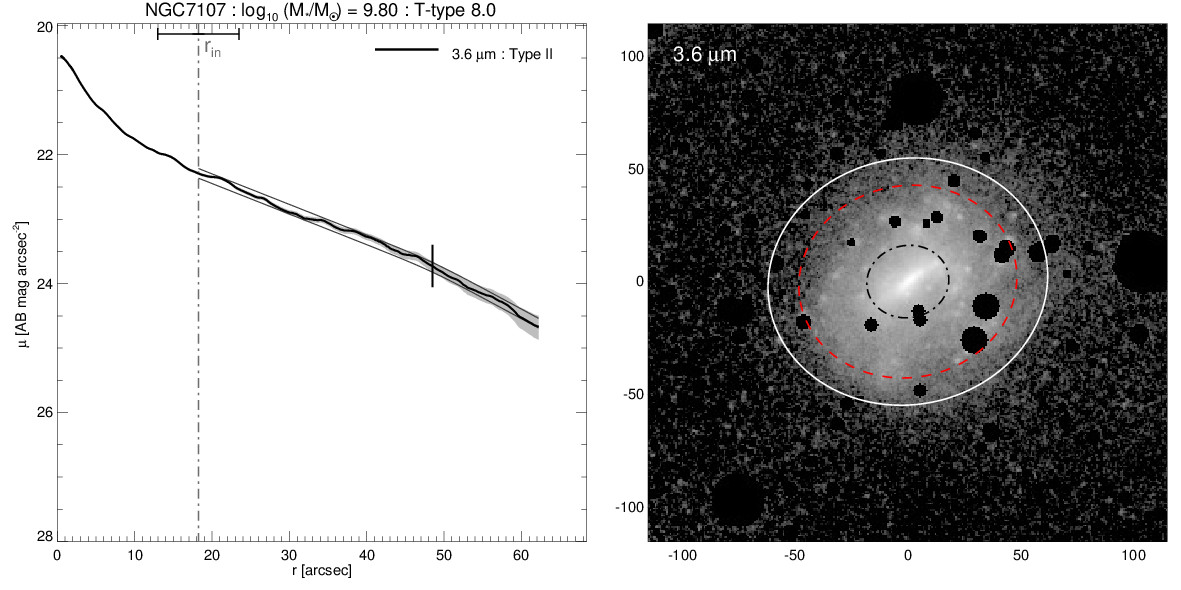 NGC7140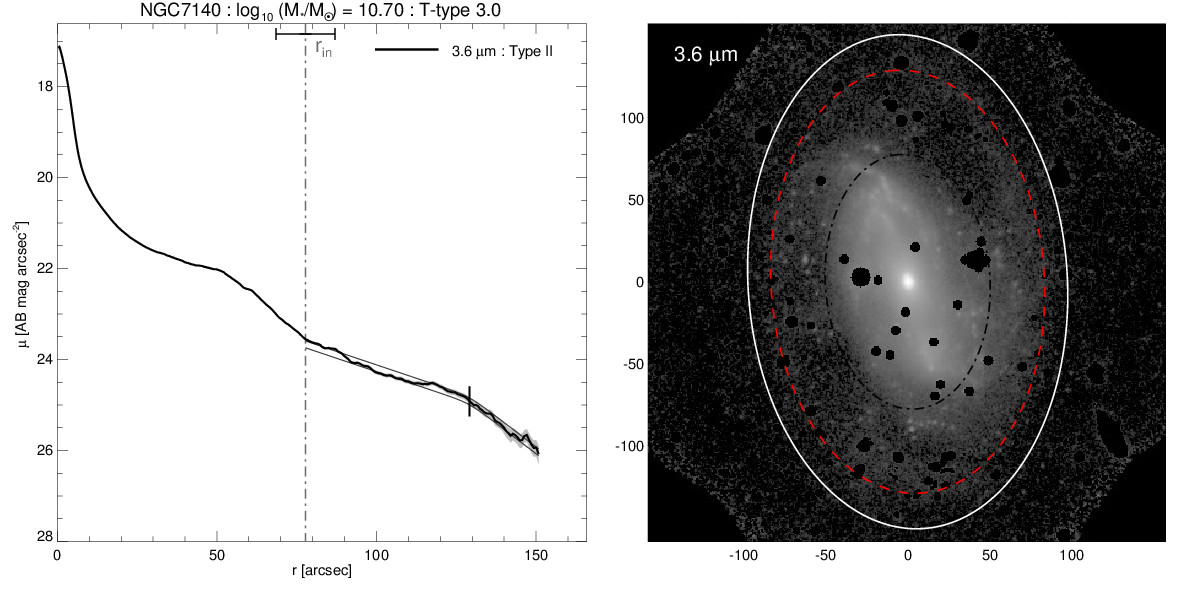 NGC7154
NGC7162A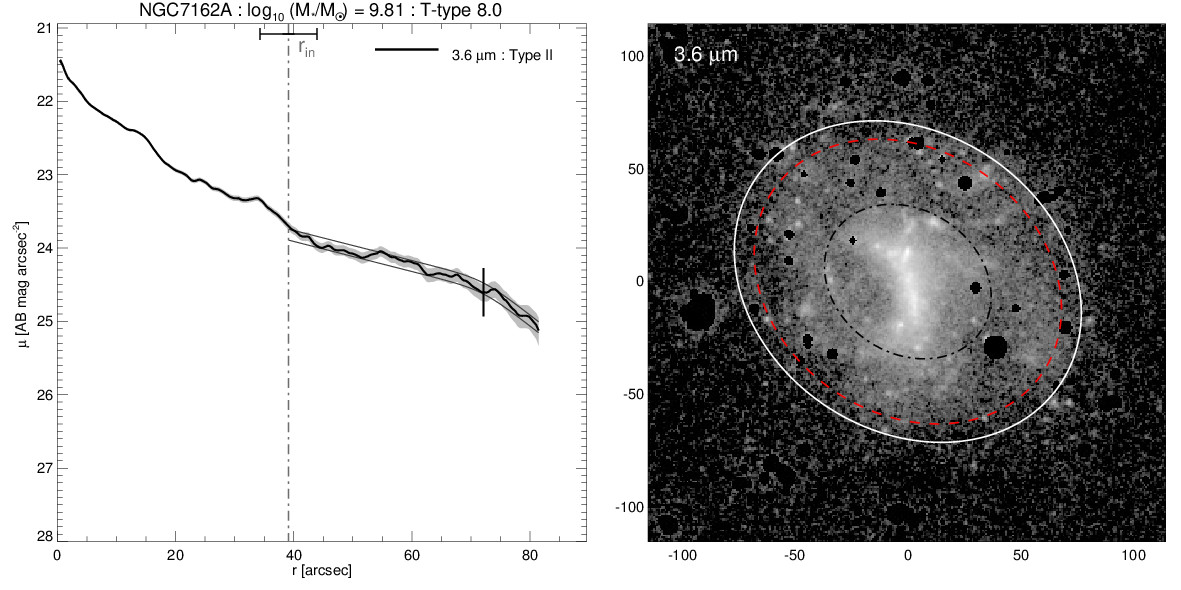 NGC7171
NGC7179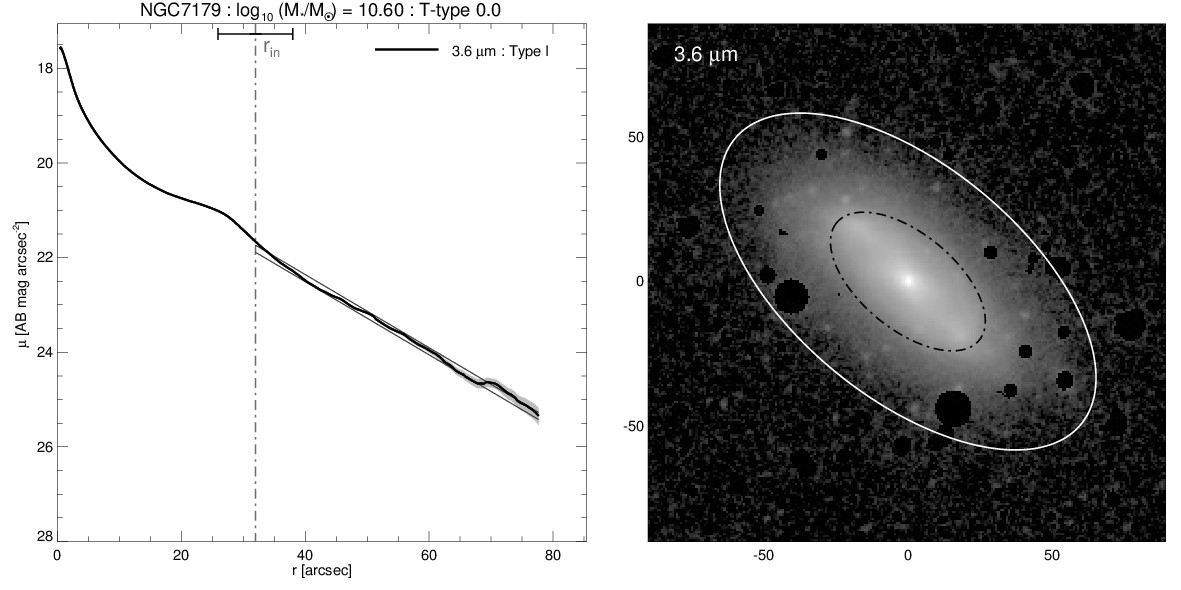 NGC7205
NGC7213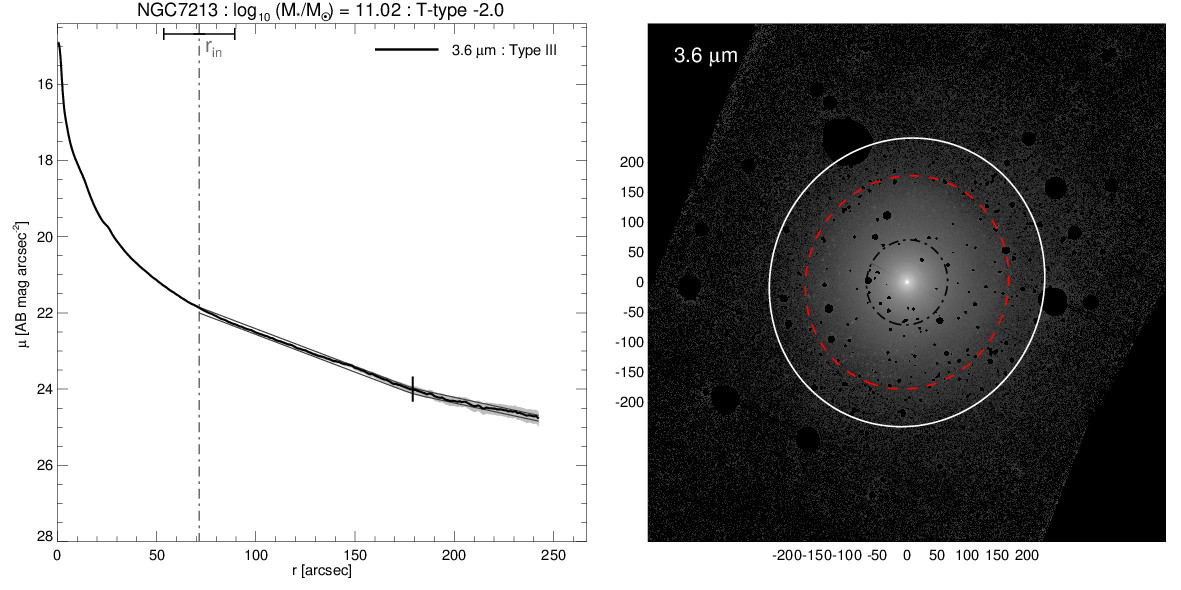 NGC7217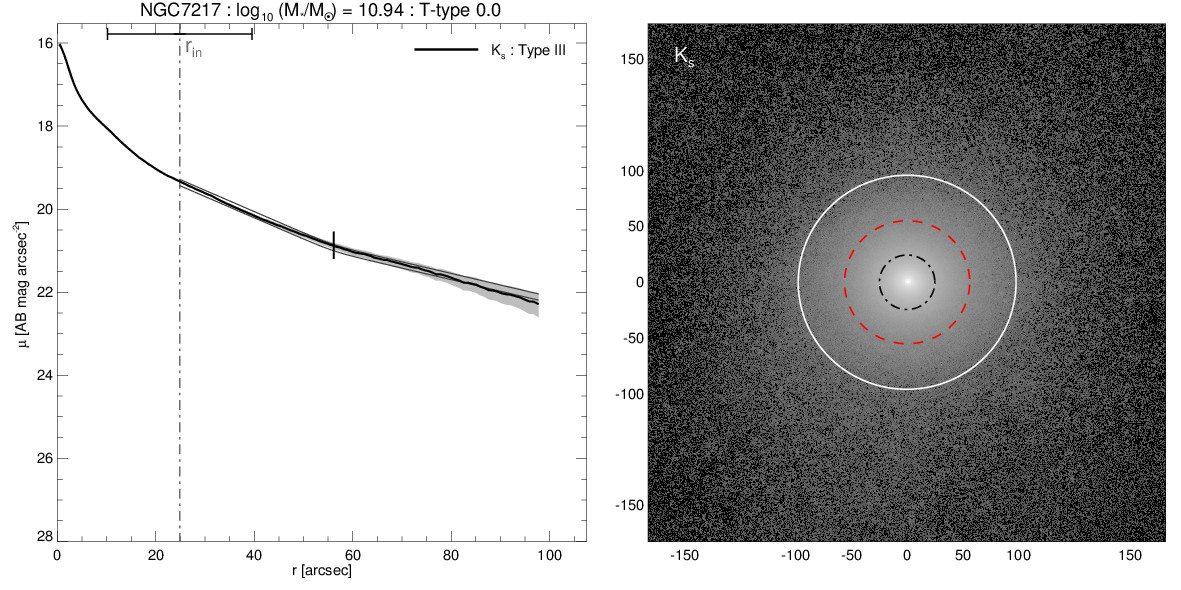 NGC7219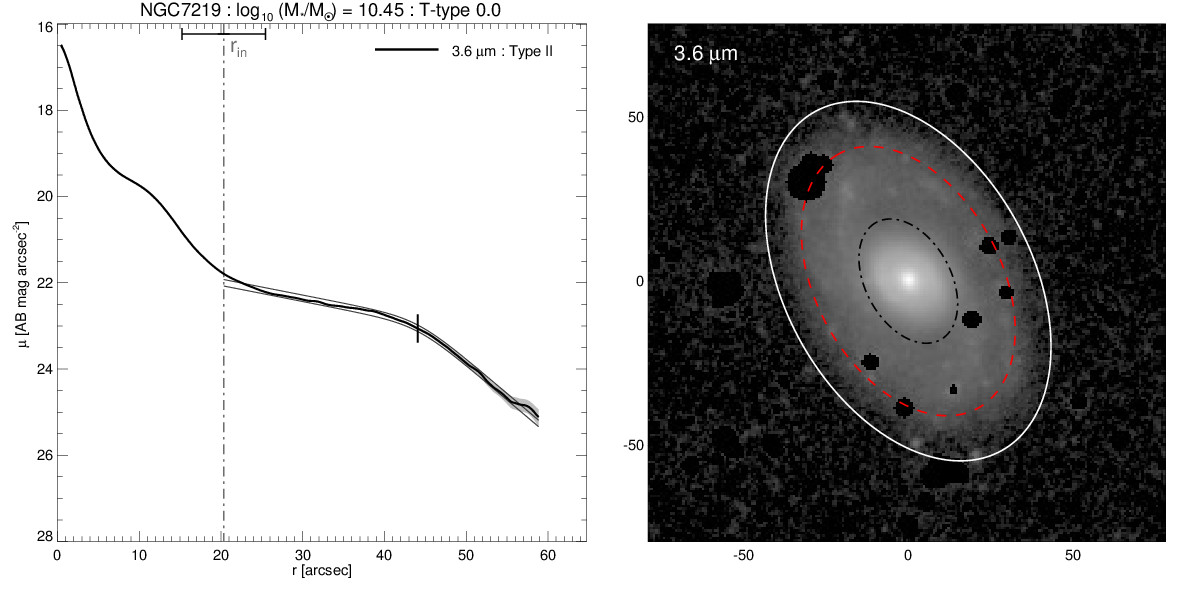 NGC7290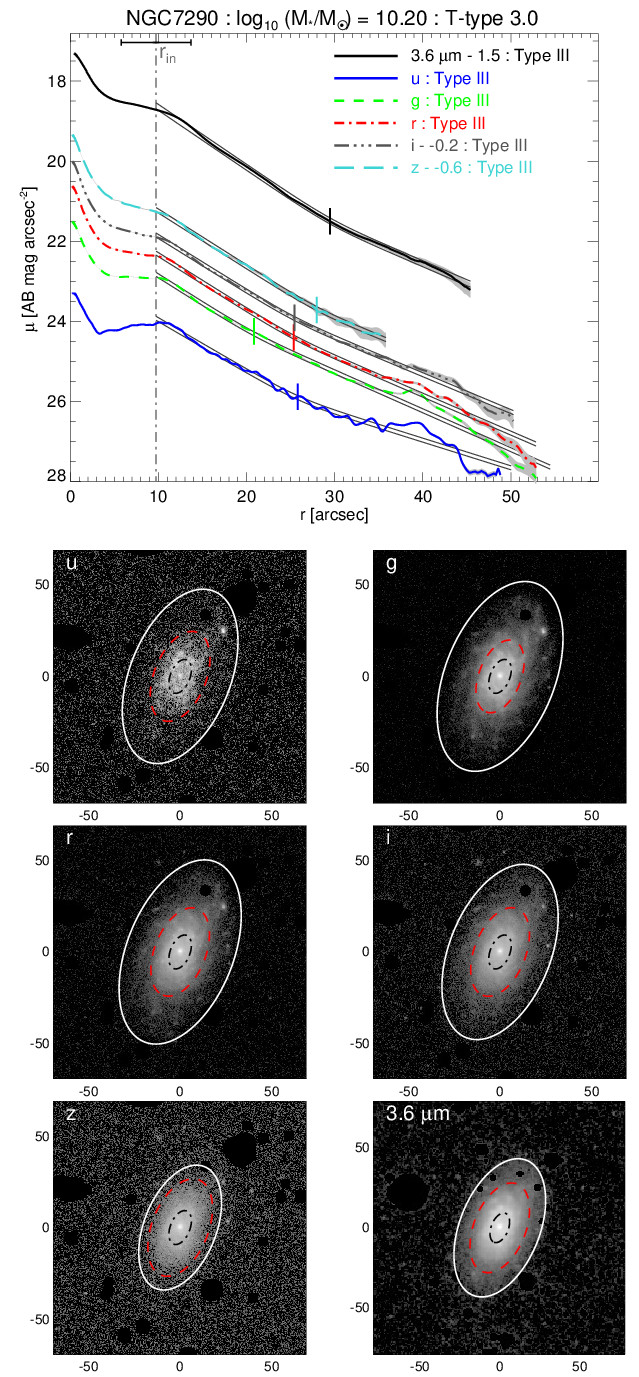 NGC7371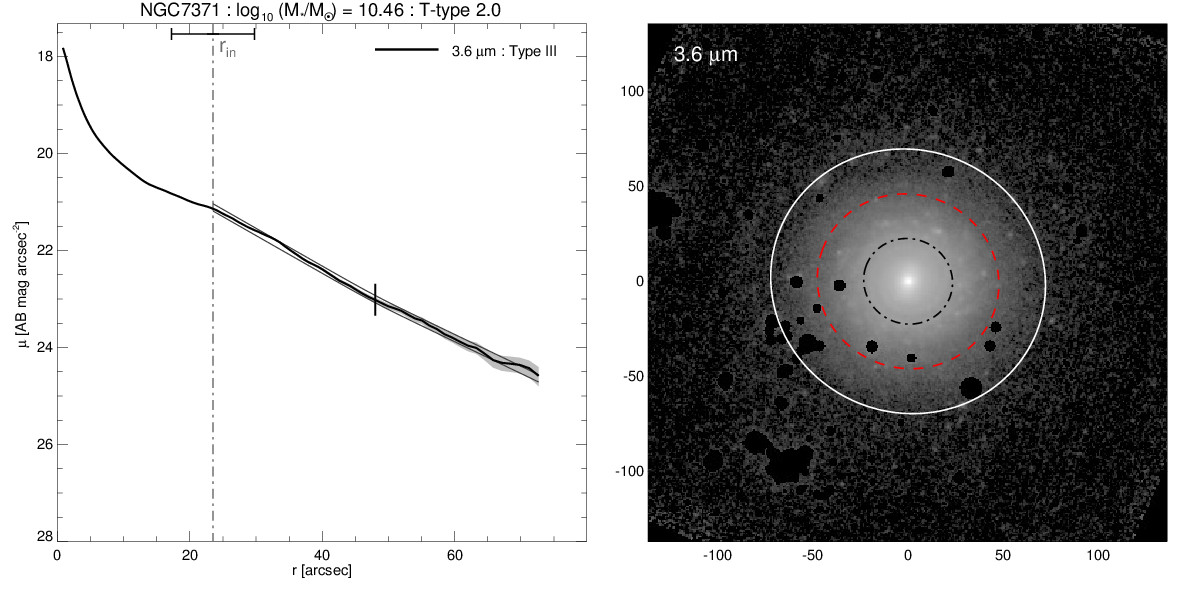 NGC7378
NGC7412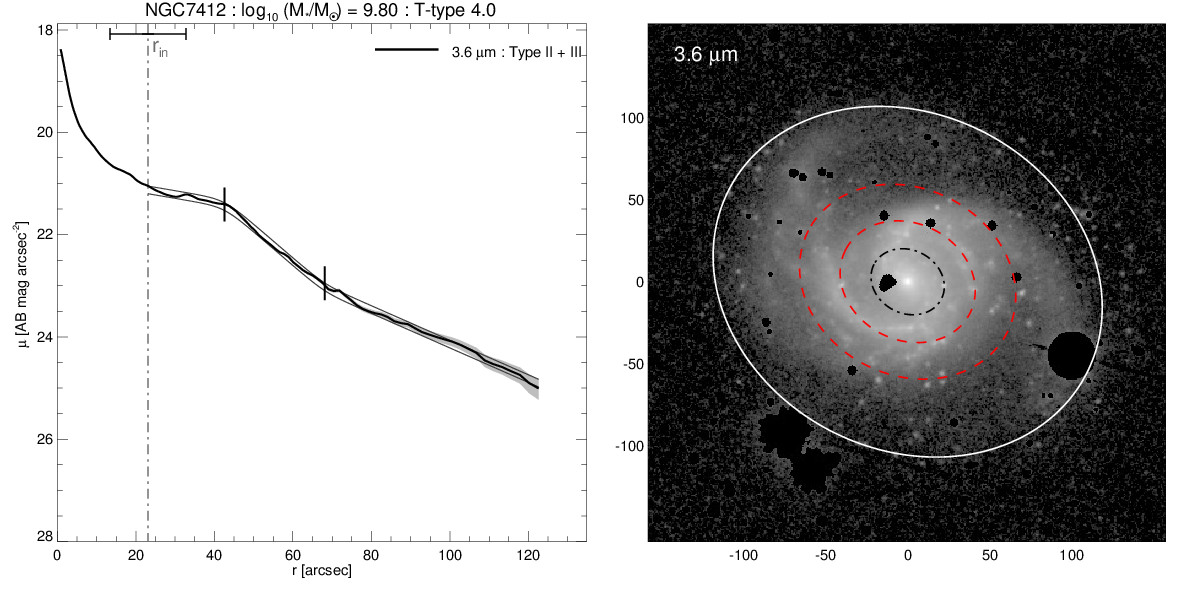 NGC7418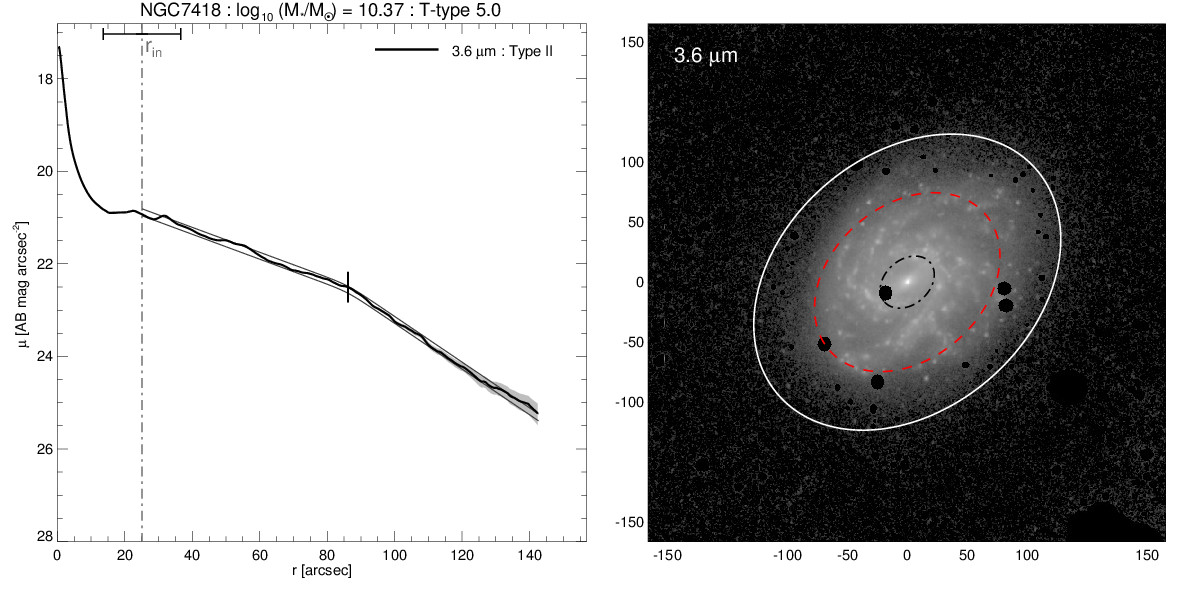 NGC7421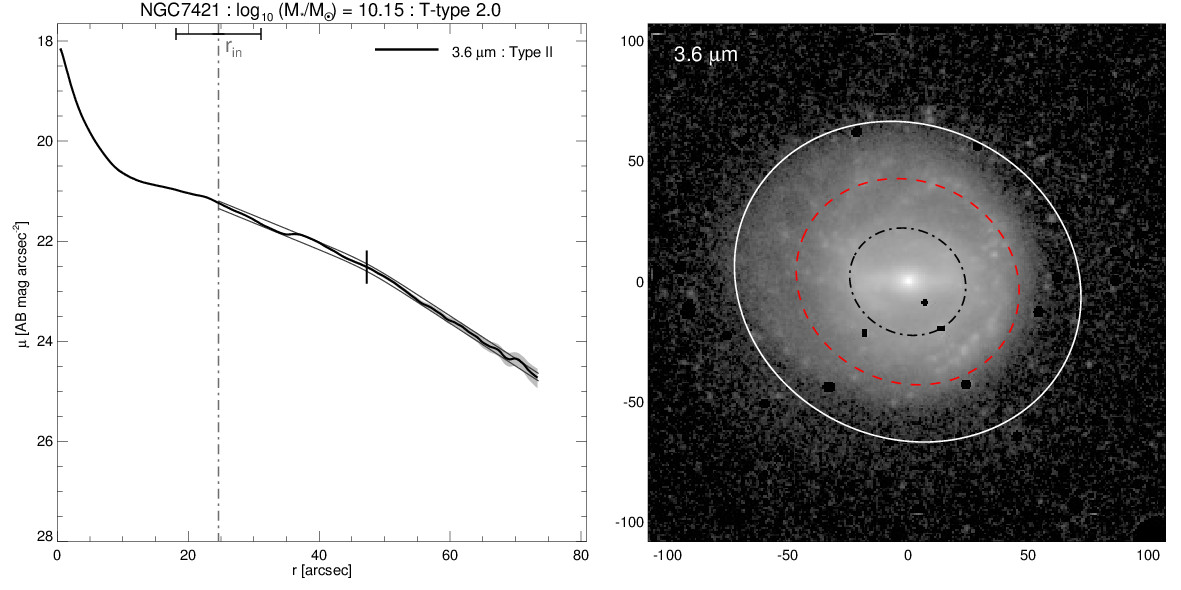 NGC7424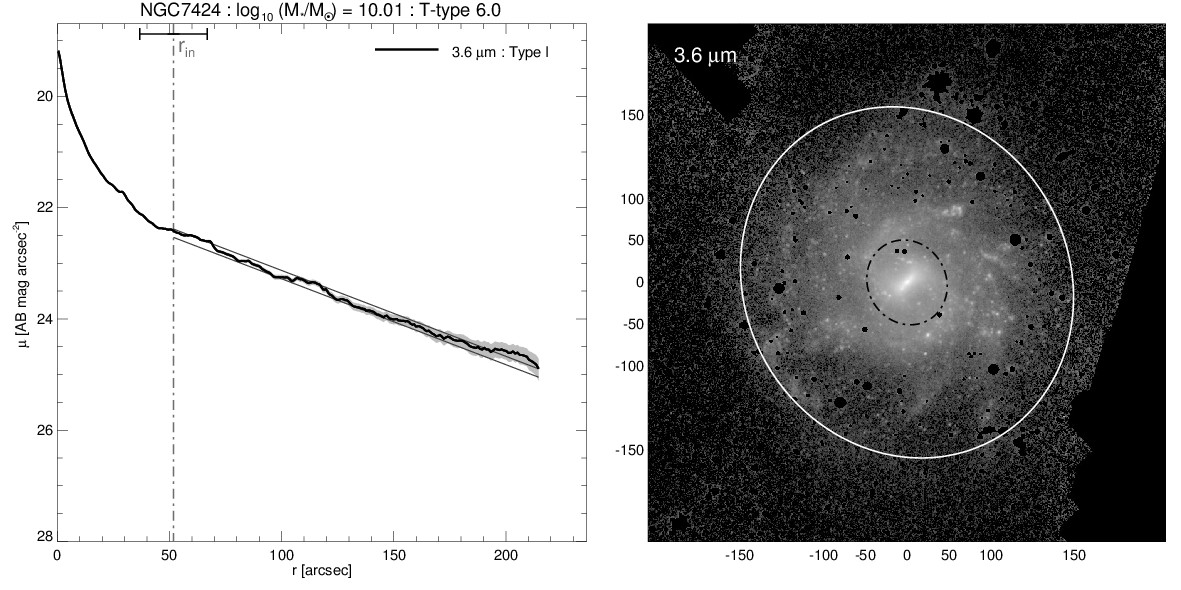 NGC7437
NGC7479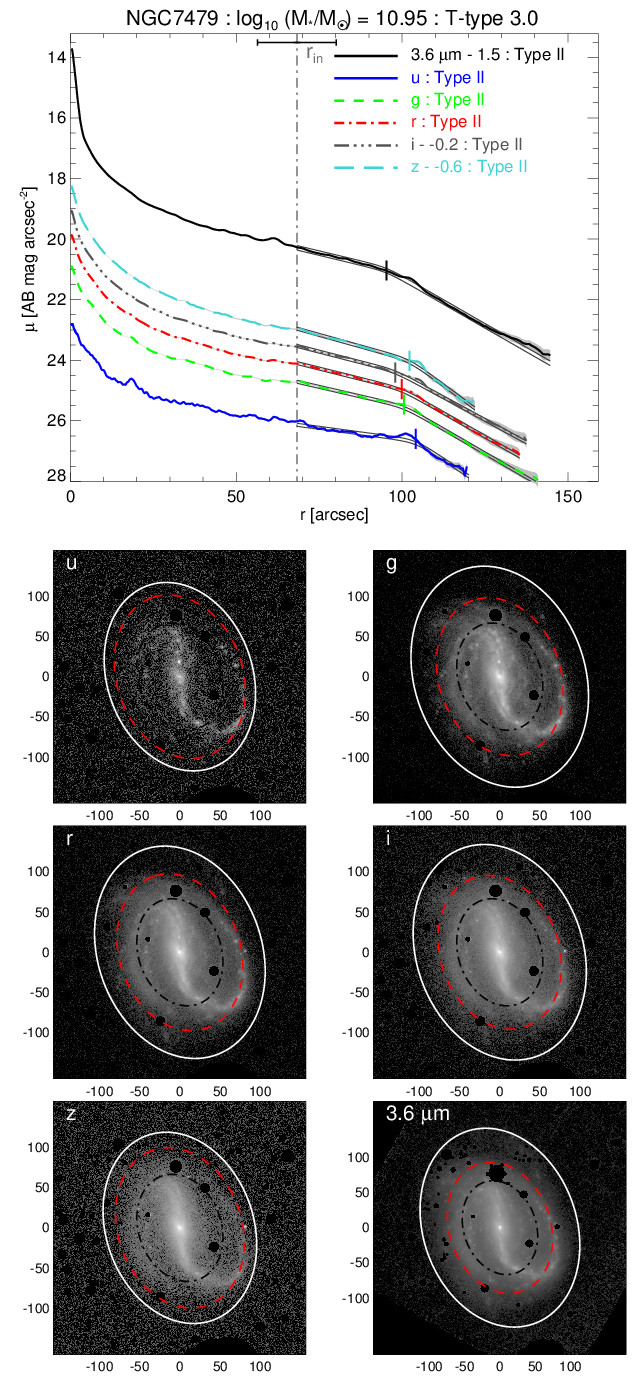 NGC7513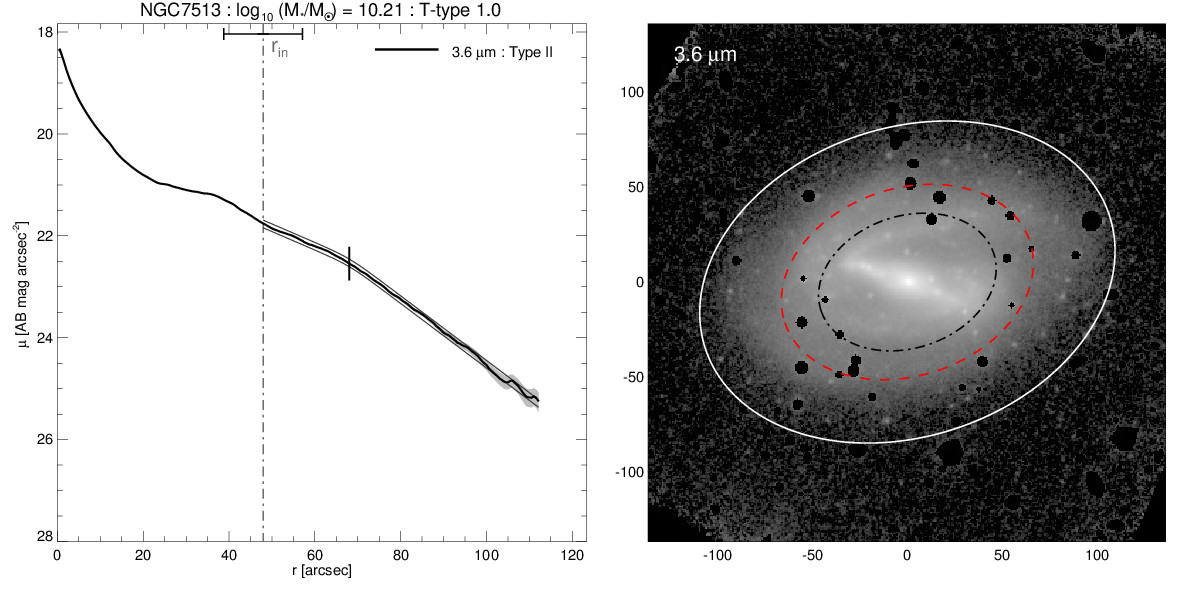 NGC7531
NGC7552
NGC7585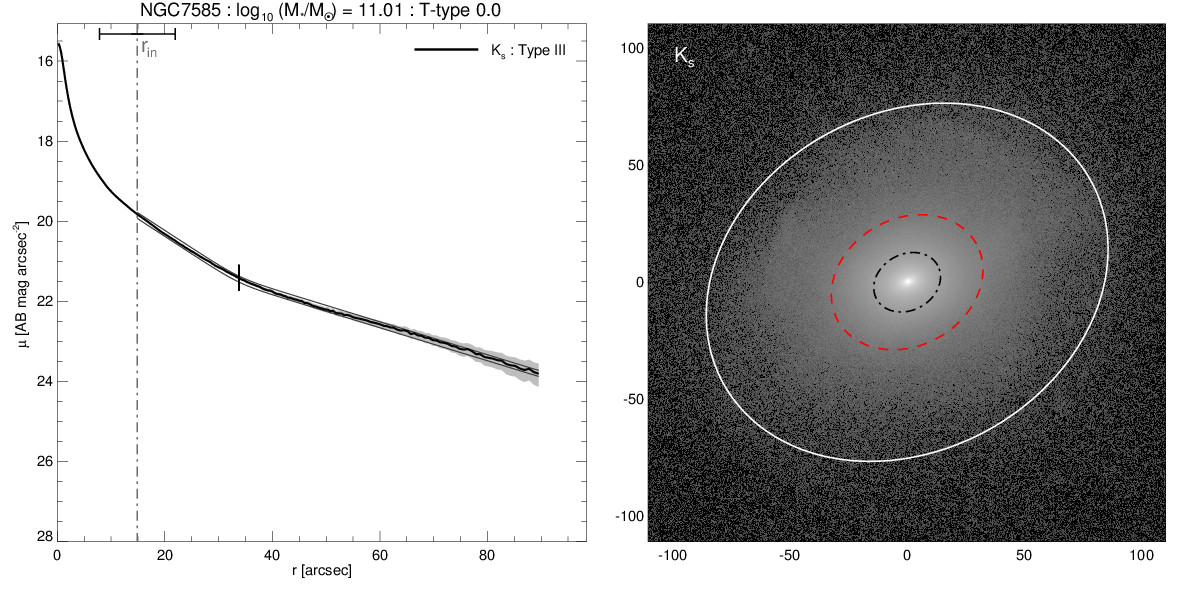 NGC7625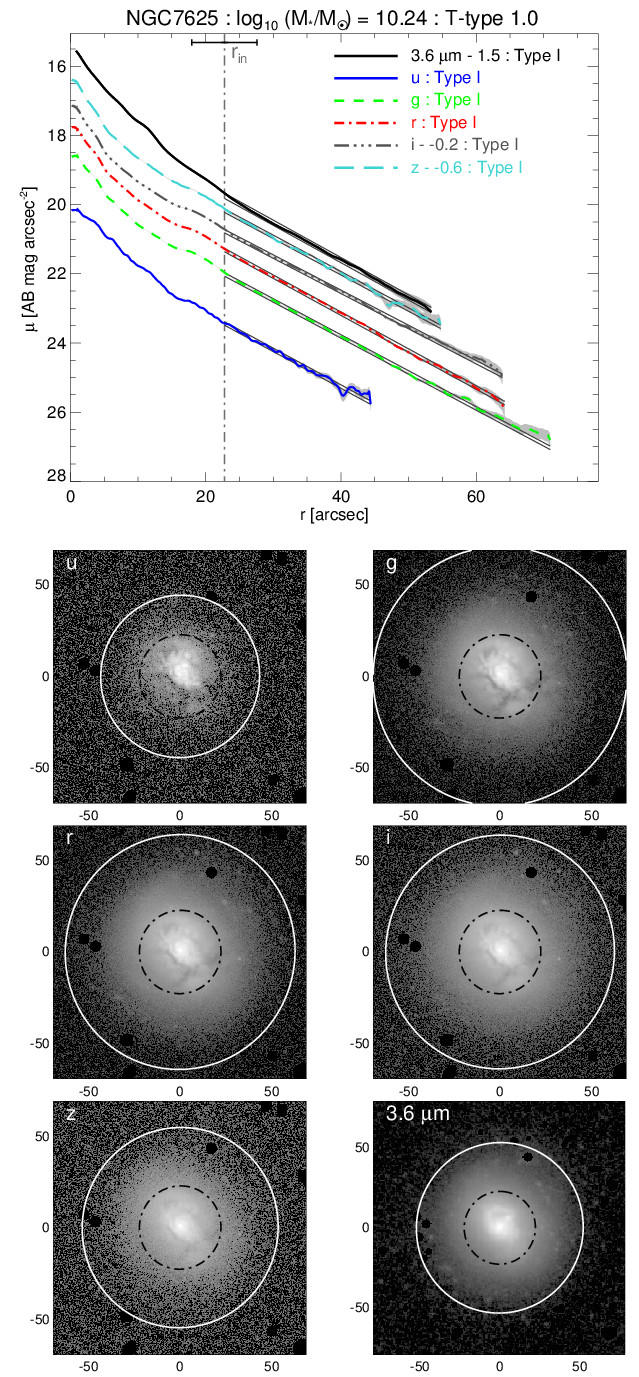 NGC7661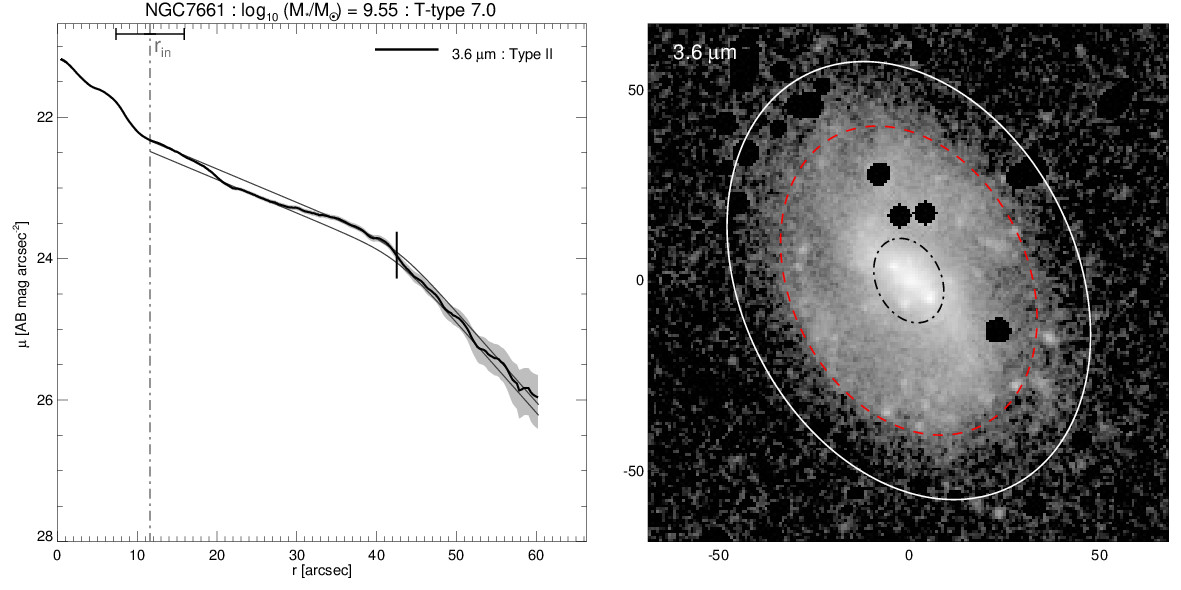 NGC7689
NGC7716
NGC7723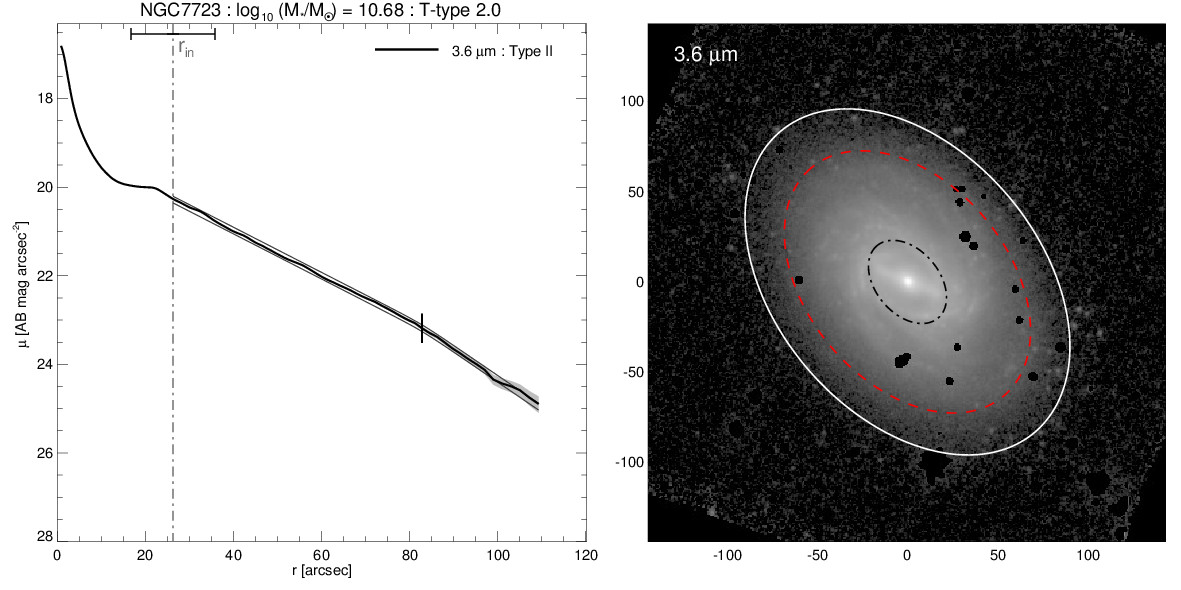 NGC7724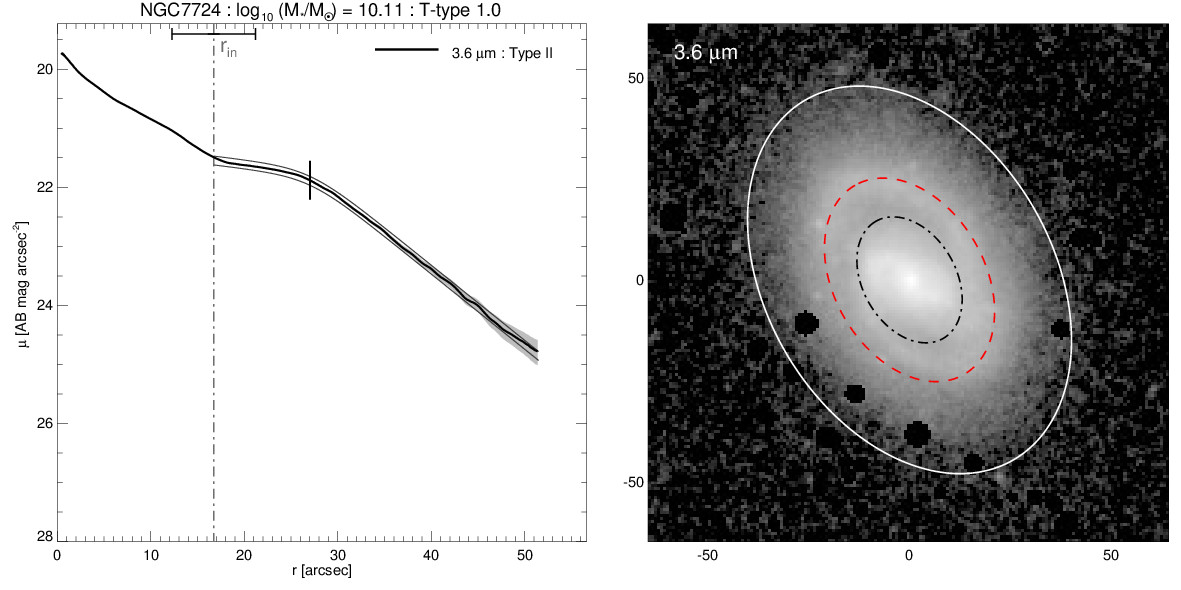 NGC7727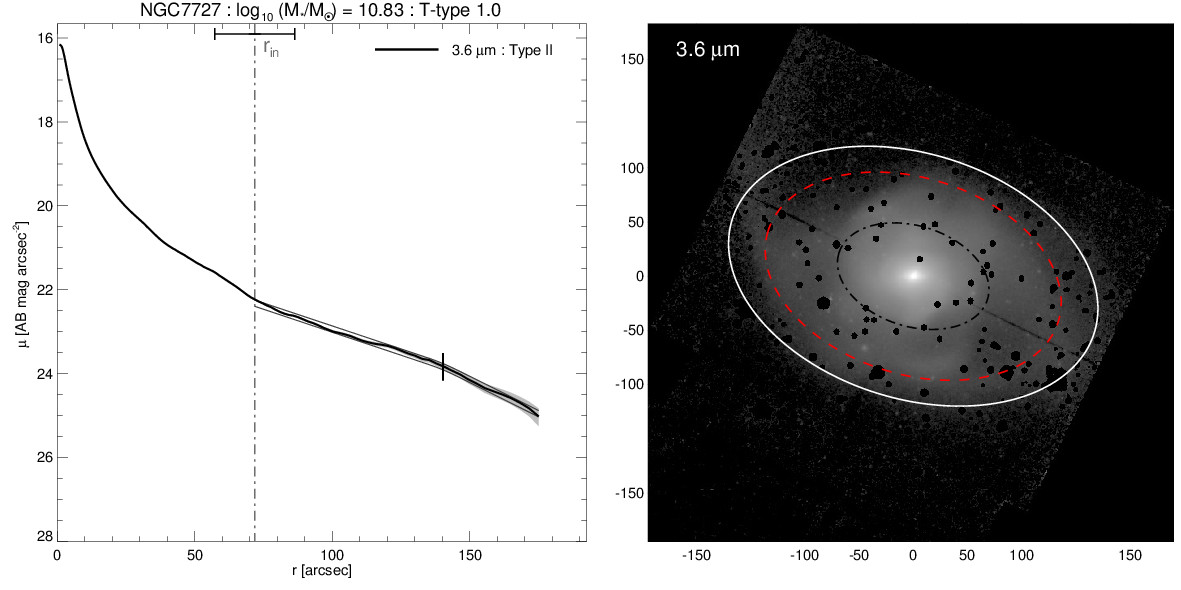 NGC7742
NGC7743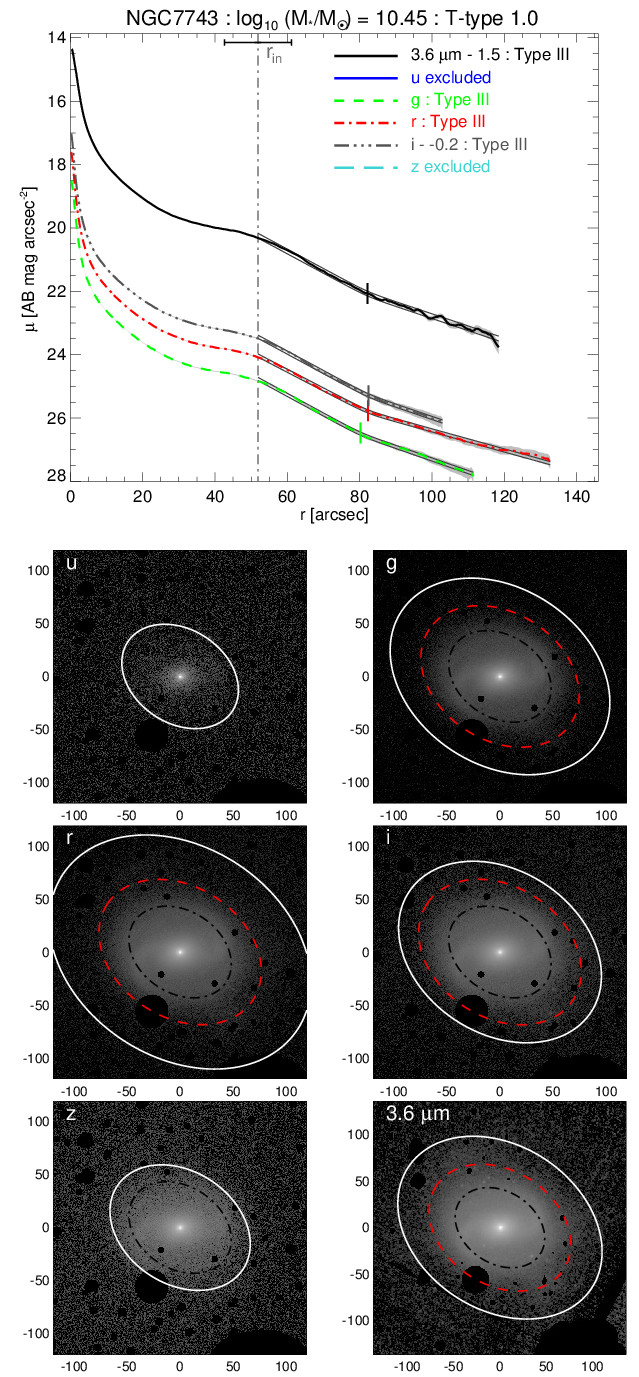 NGC7755
NGC7757
NGC7764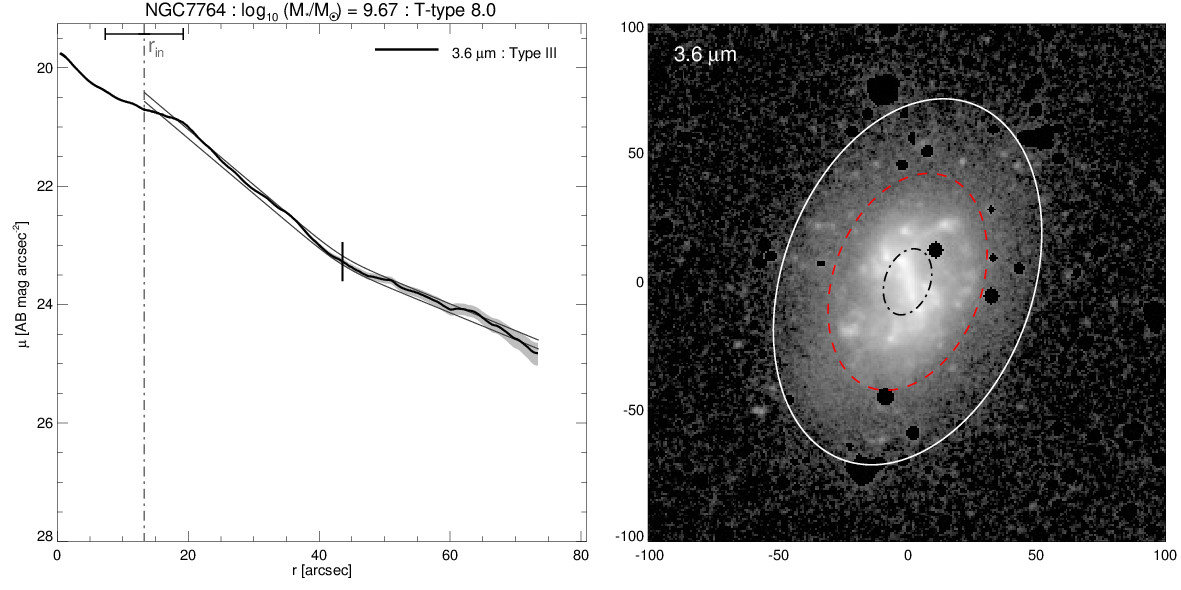 NGC7793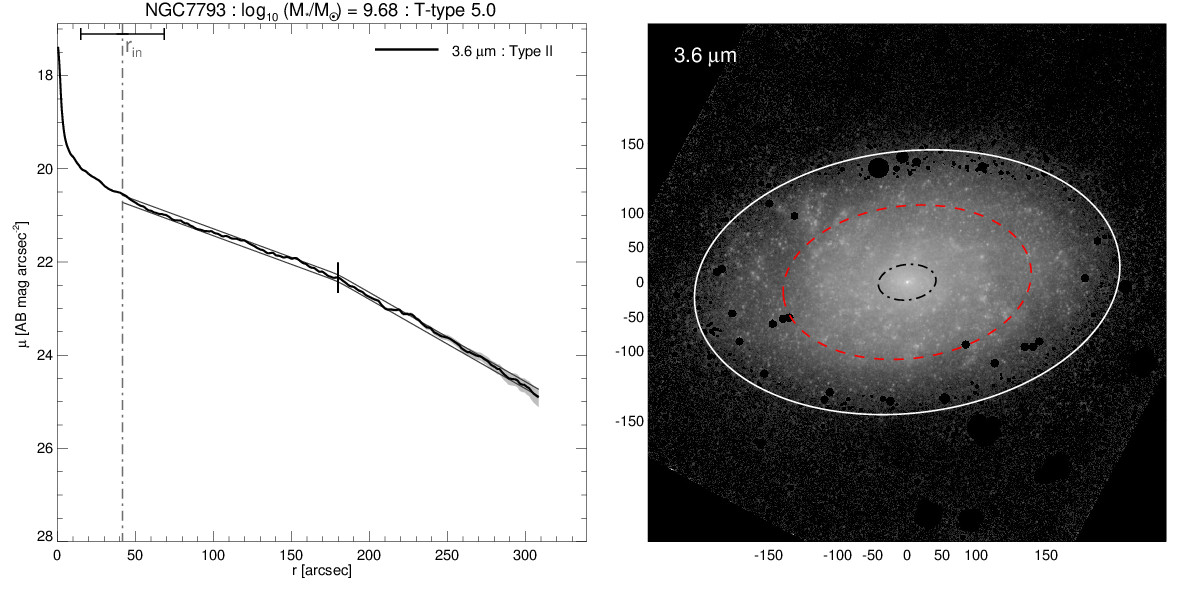 NGC7798
PGC002492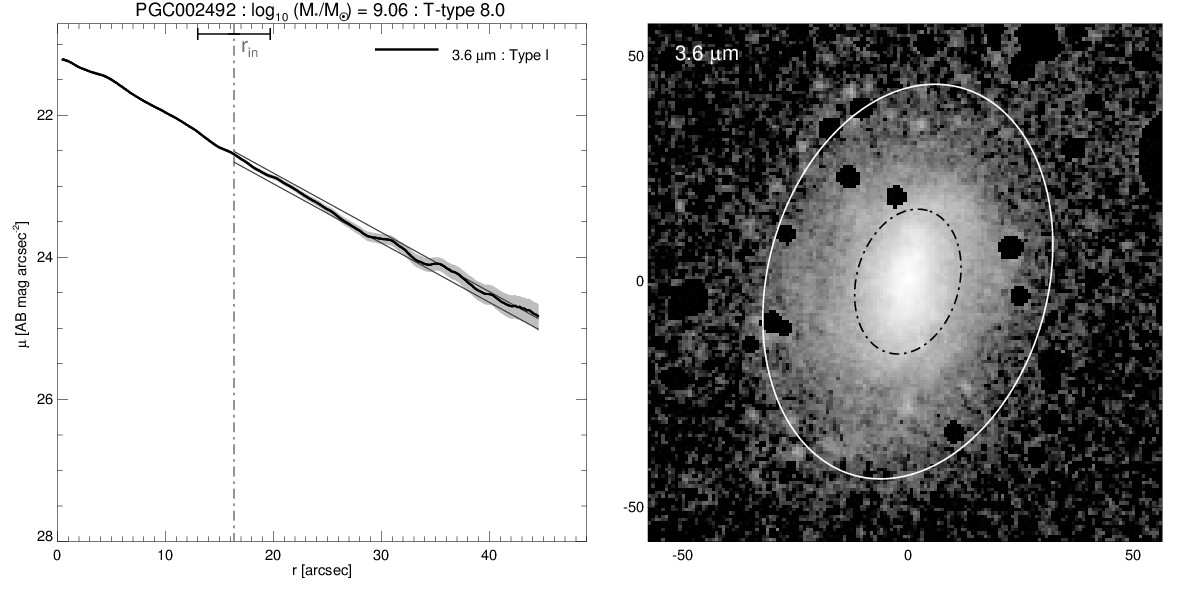 PGC003853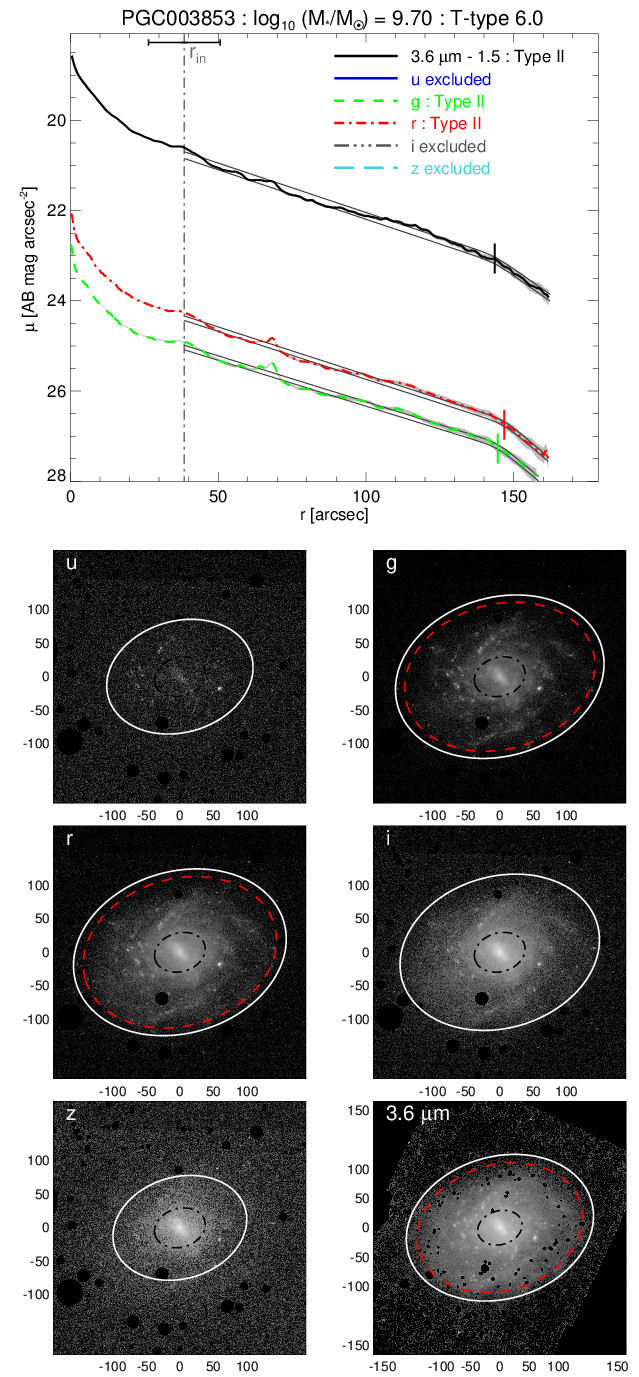 PGC006626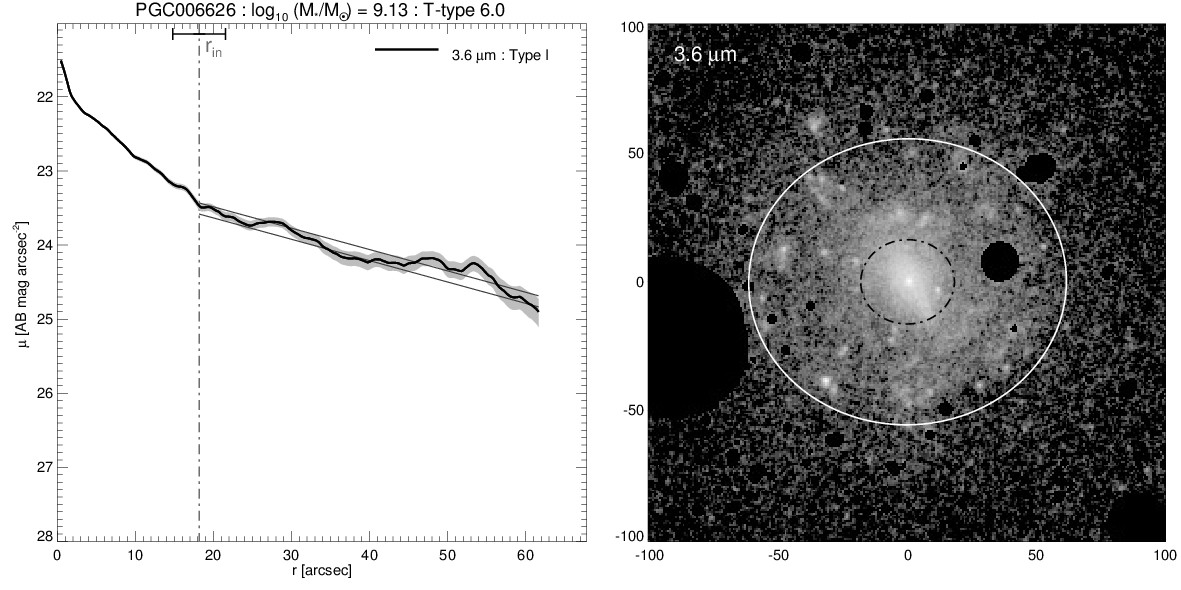 PGC006667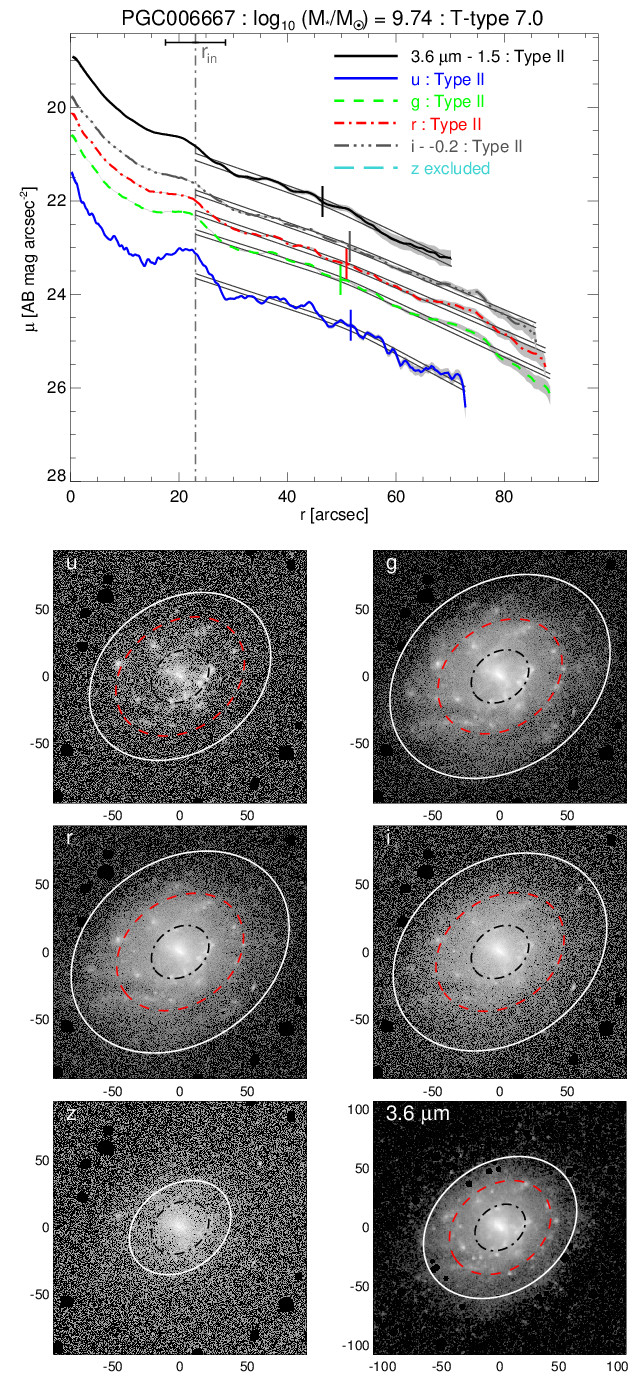 PGC007109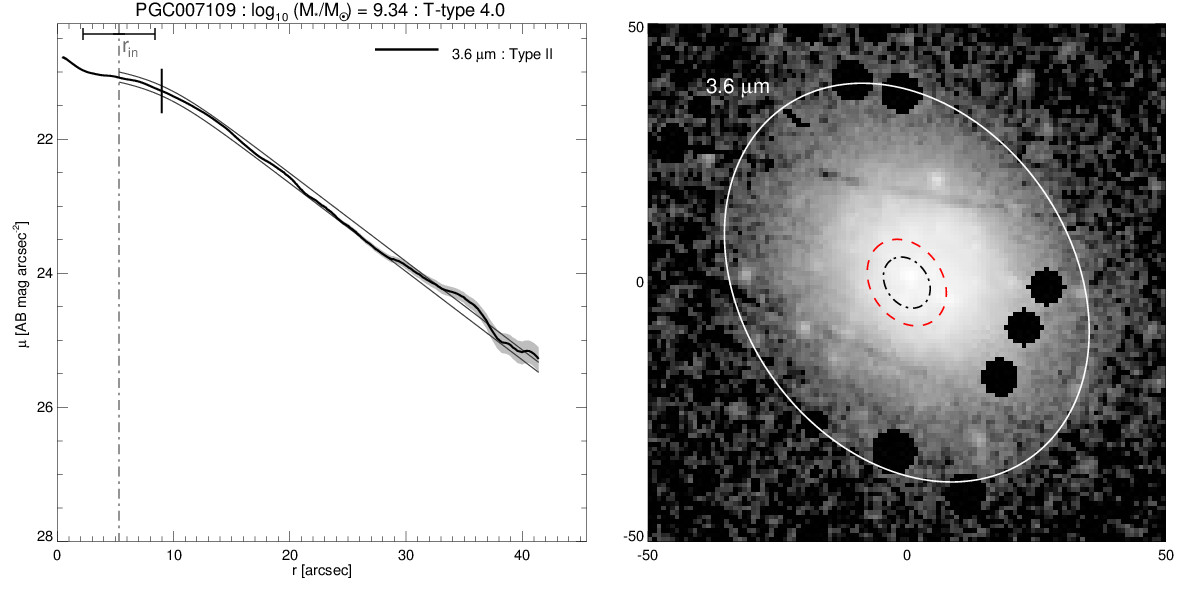 PGC009559
PGC011367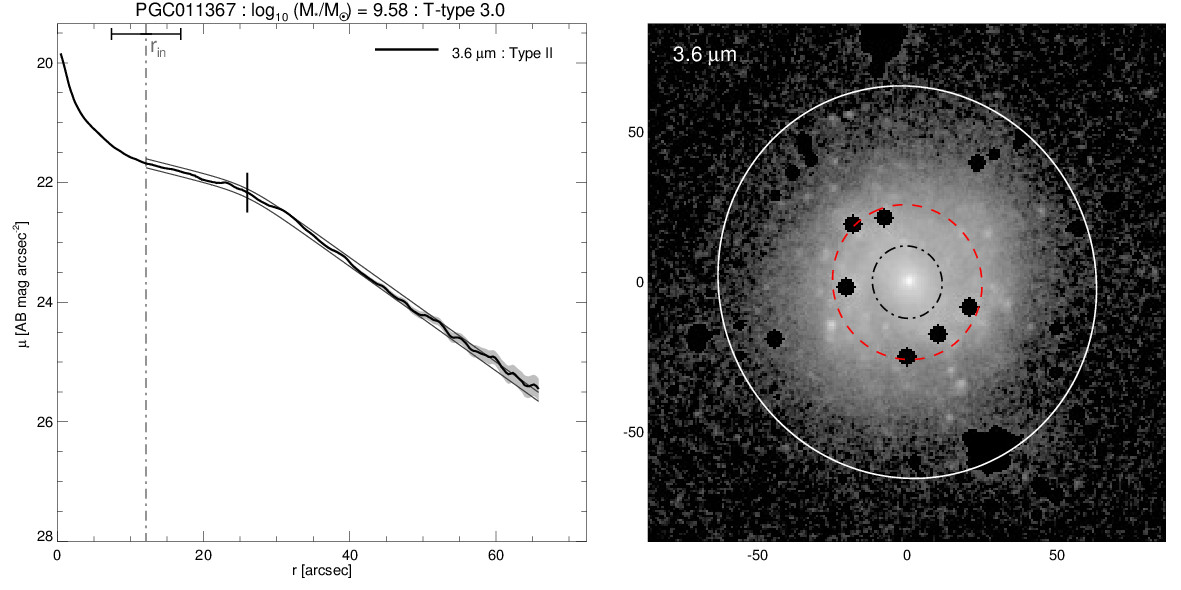 PGC012068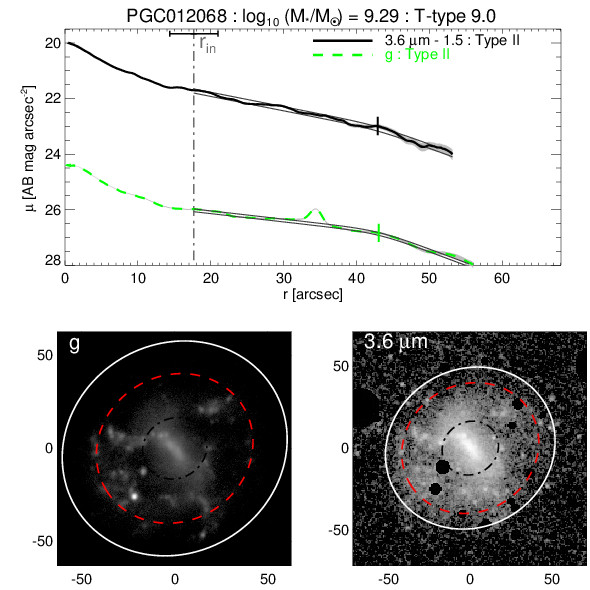 PGC012633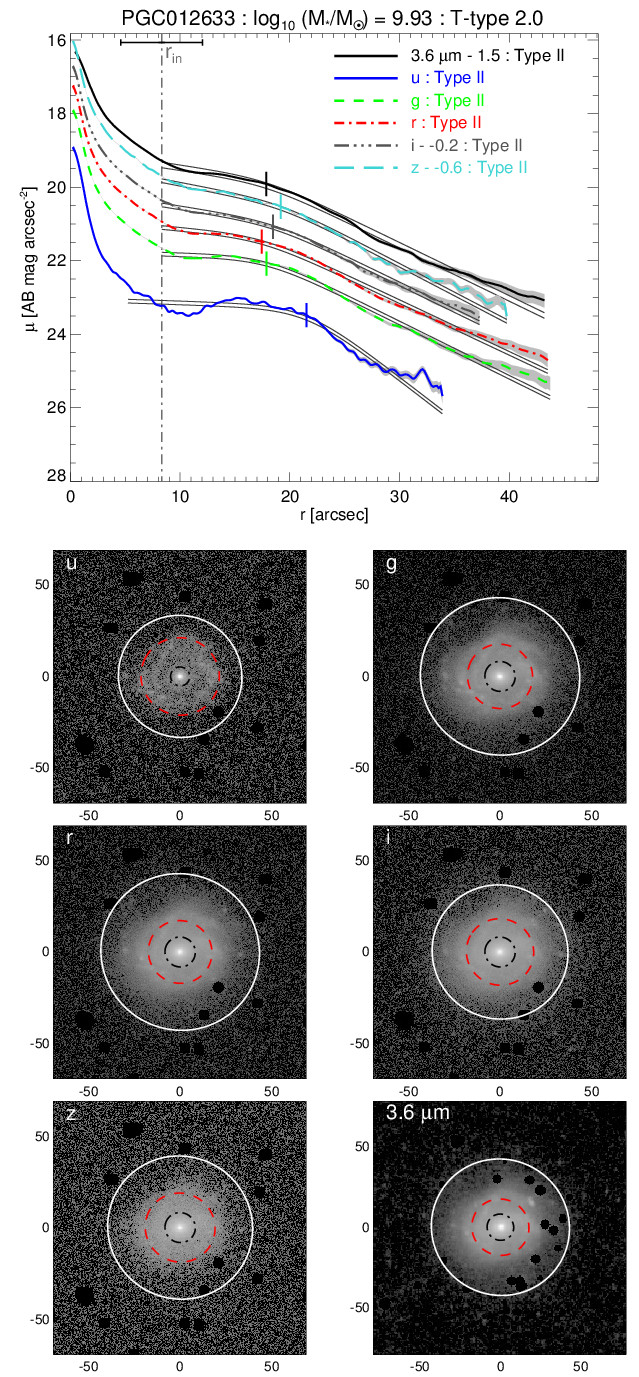 PGC012664
PGC012981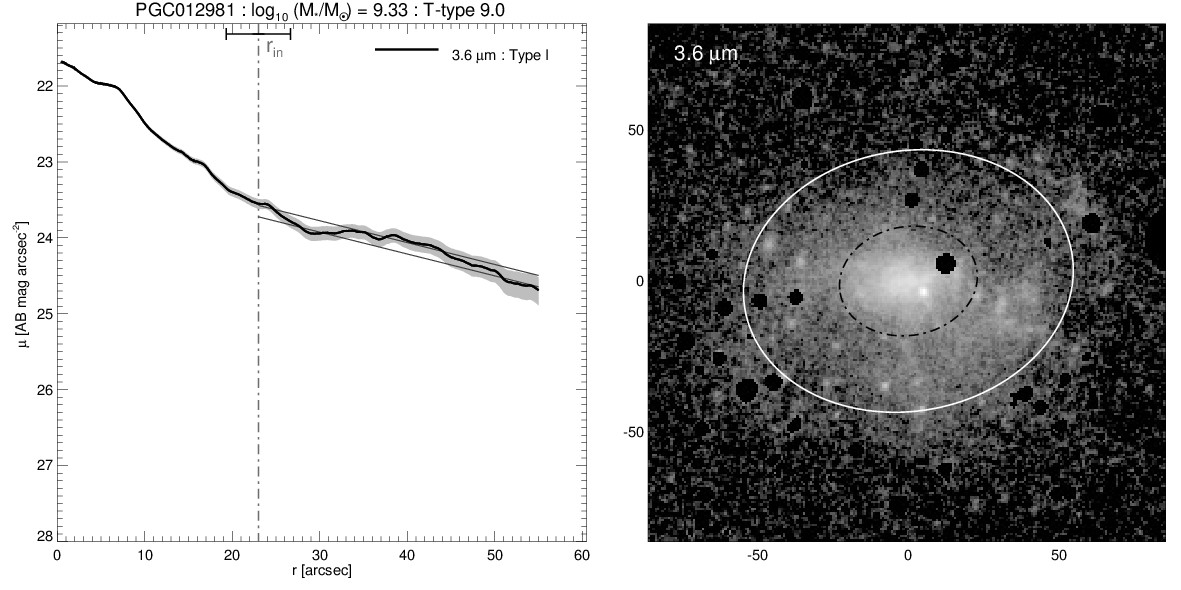 PGC013684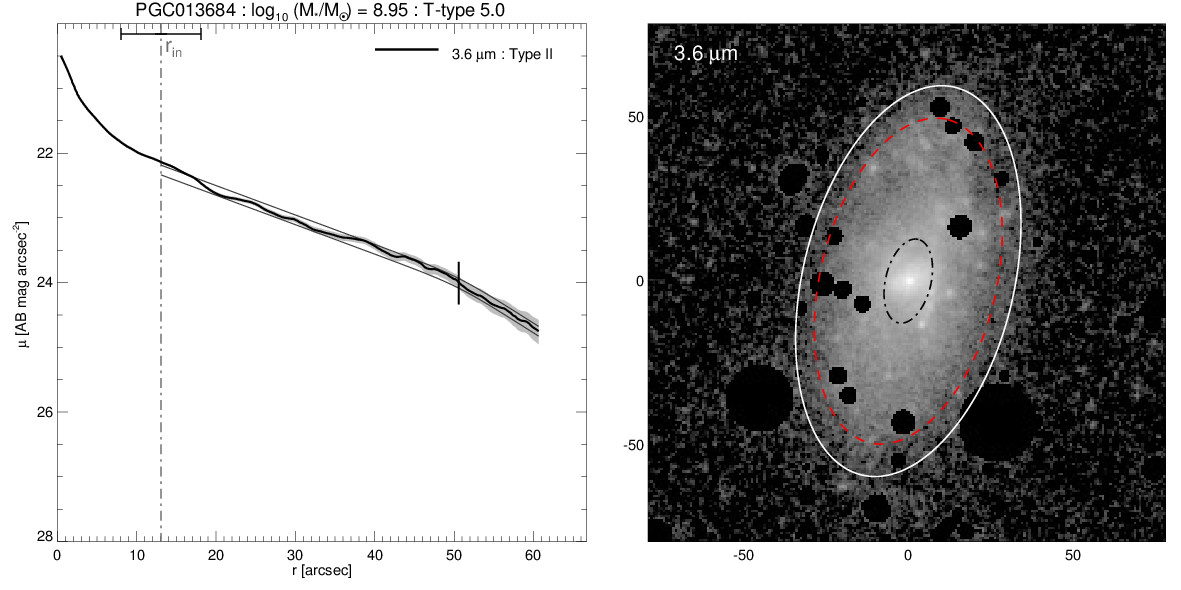 PGC013821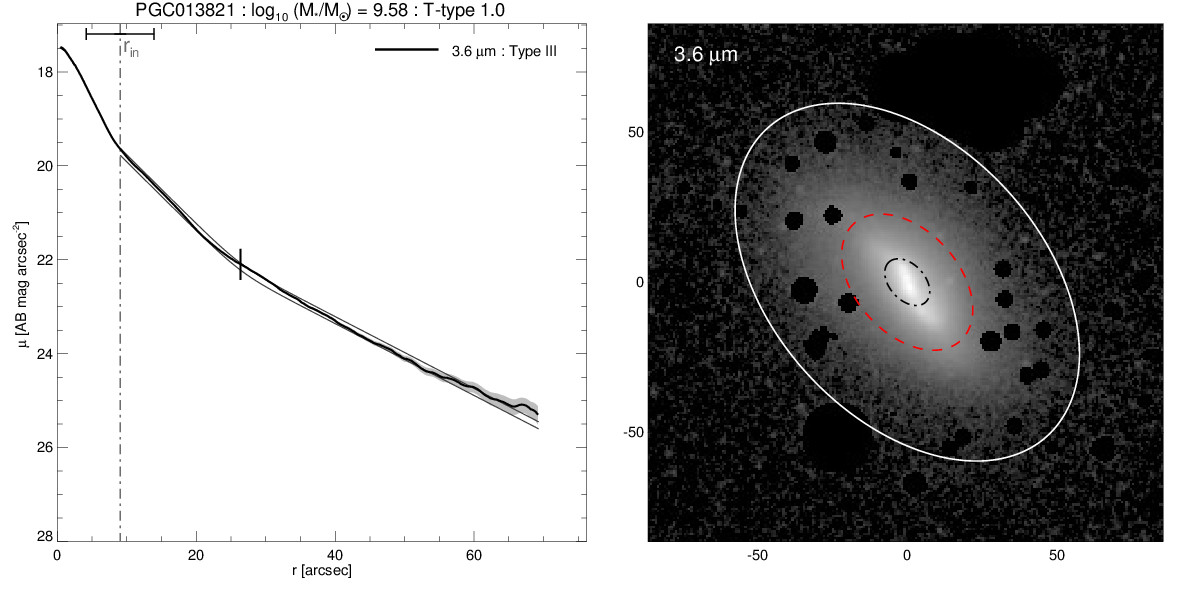 PGC014487
PGC015869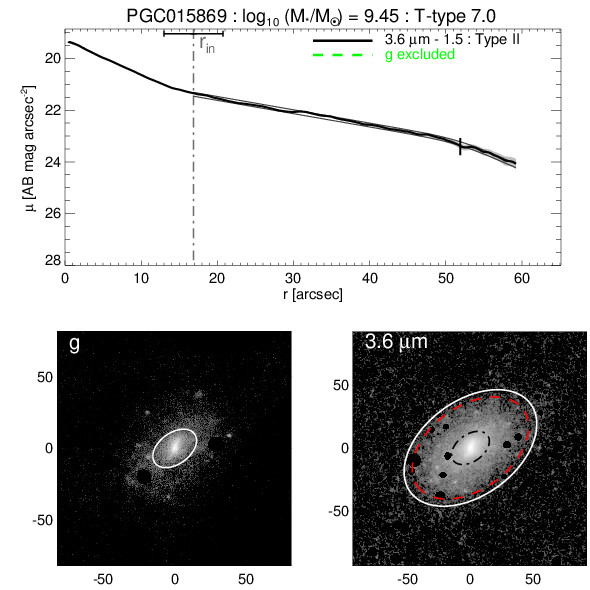 PGC016090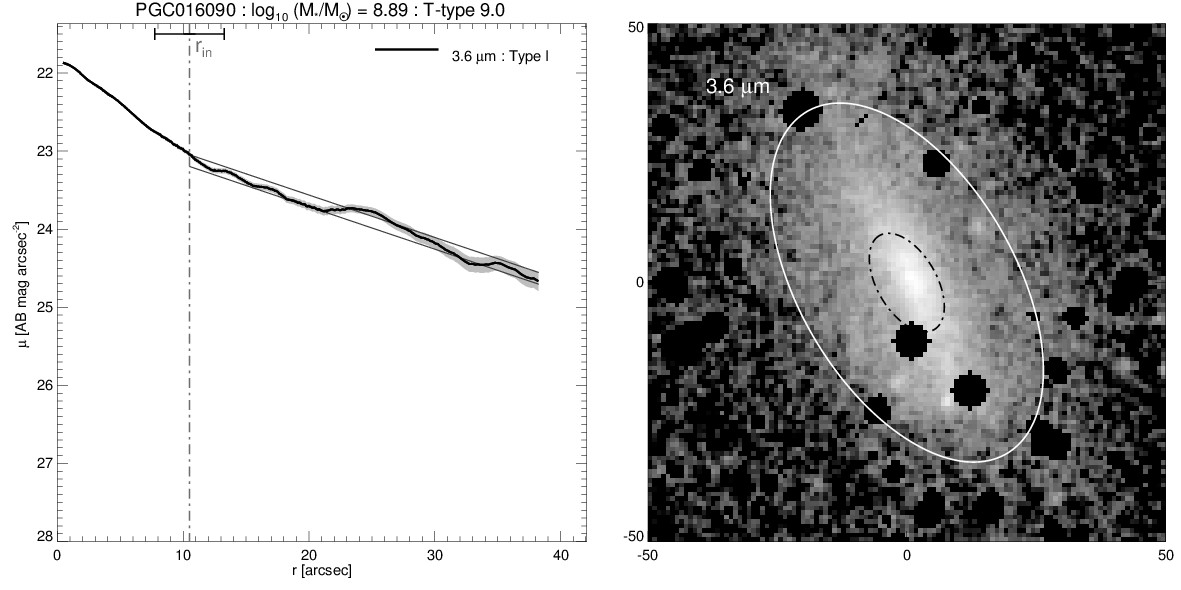 PGC027616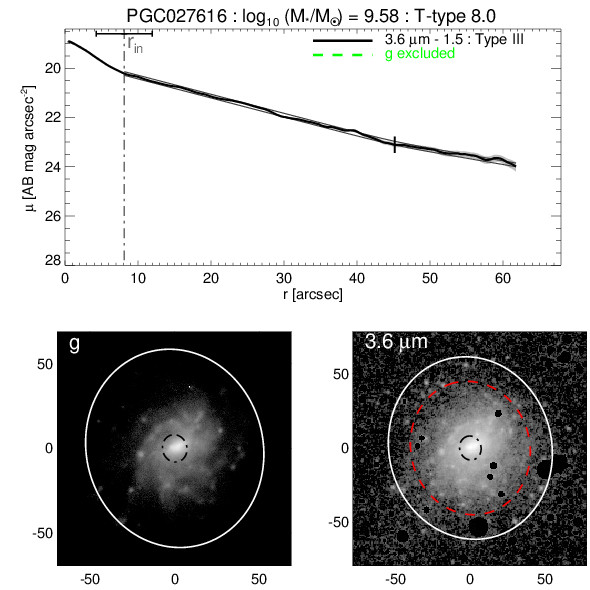 PGC027825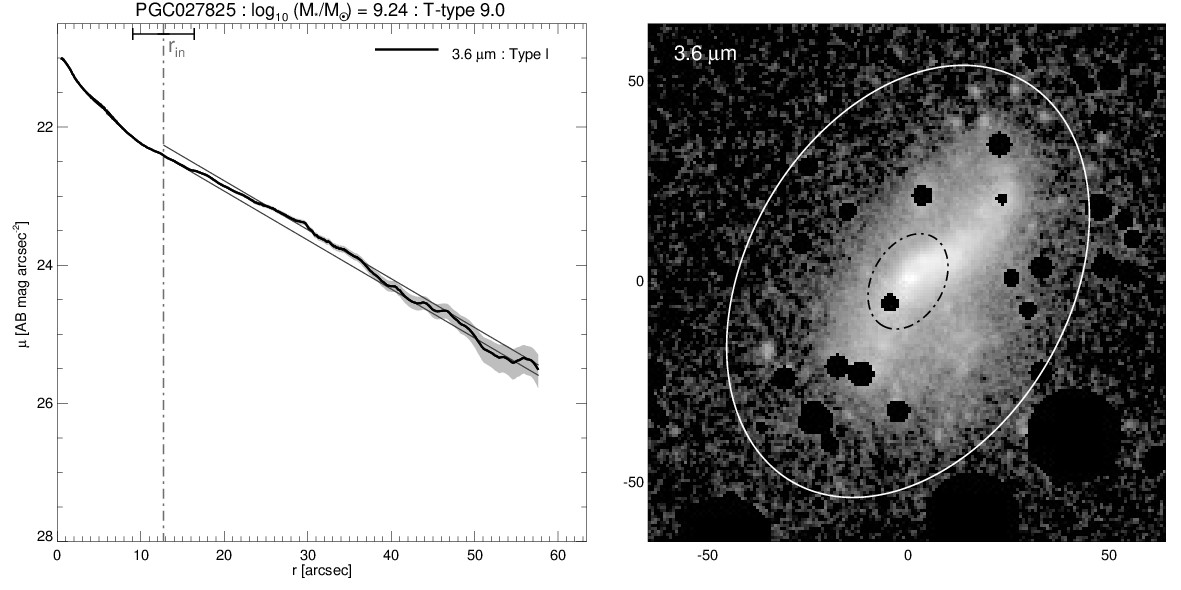 PGC027833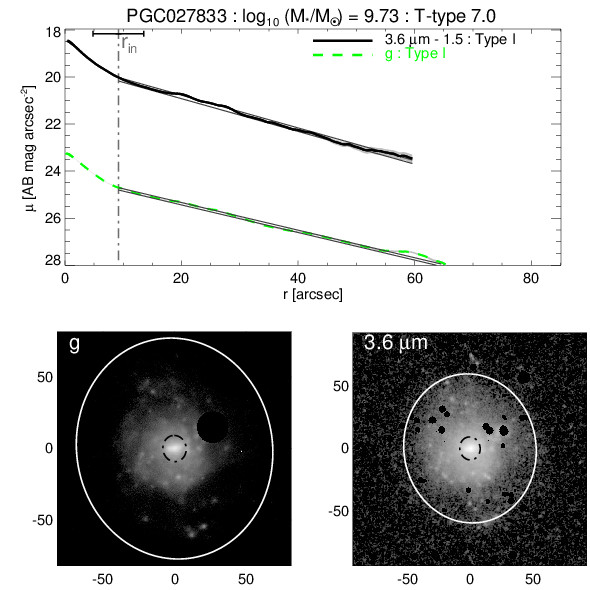 PGC028380
PGC031979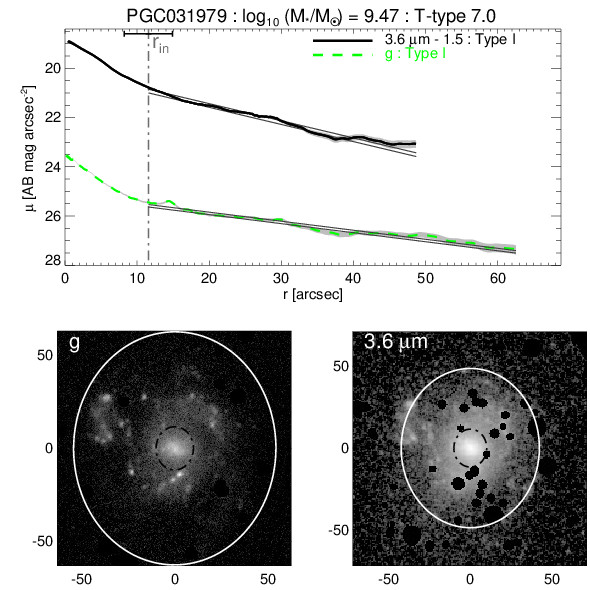 PGC032091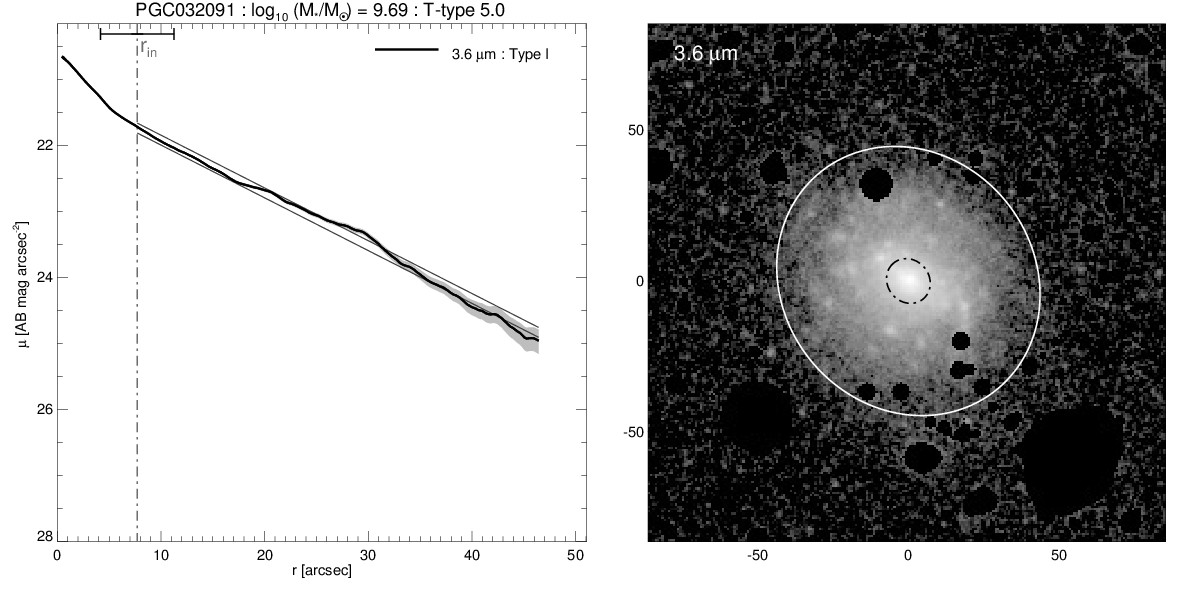 PGC035705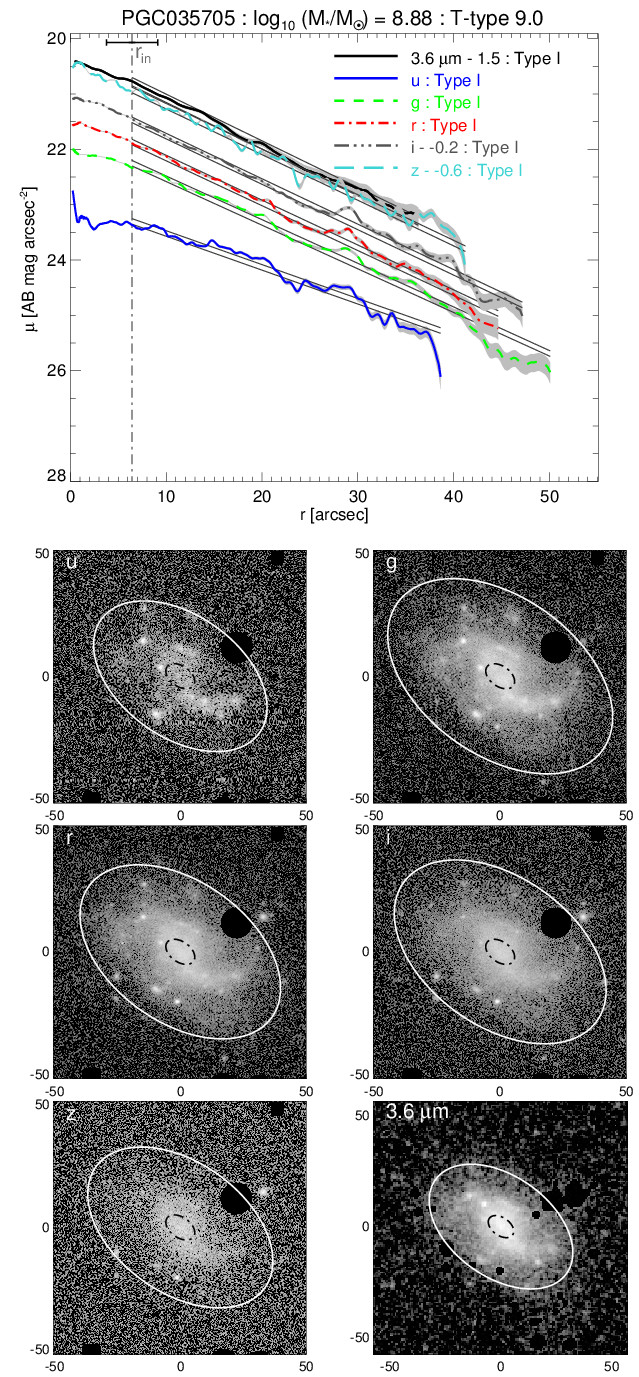 PGC036217
PGC036274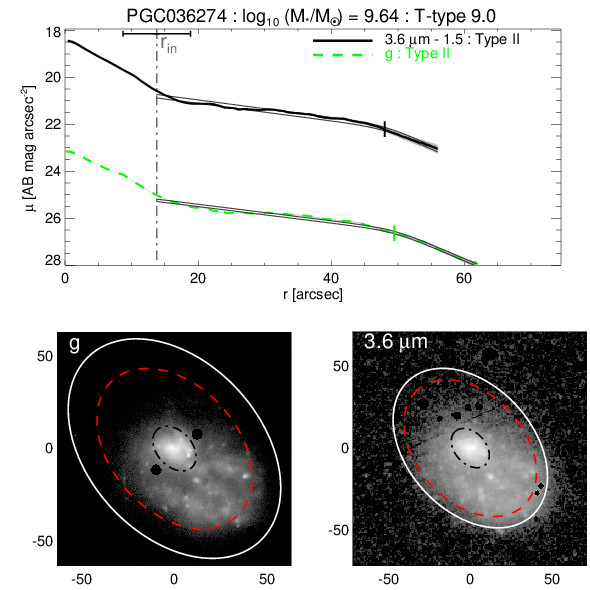 PGC042868
PGC043020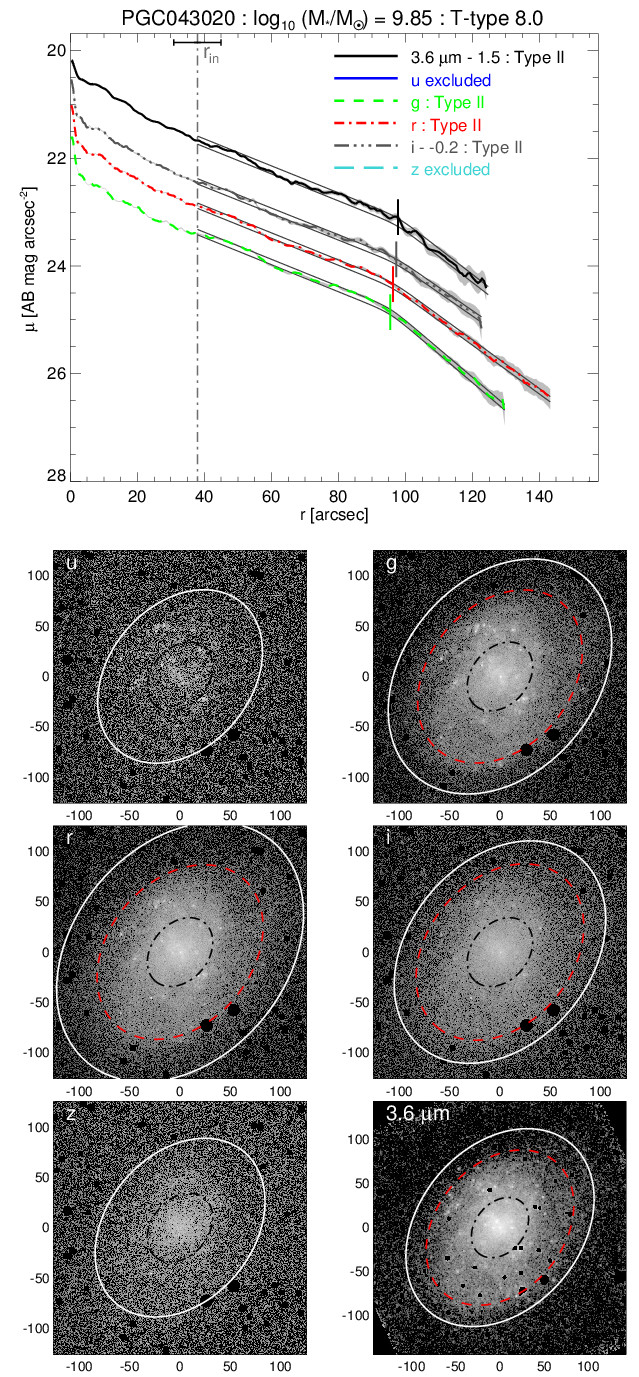 PGC043345
PGC044735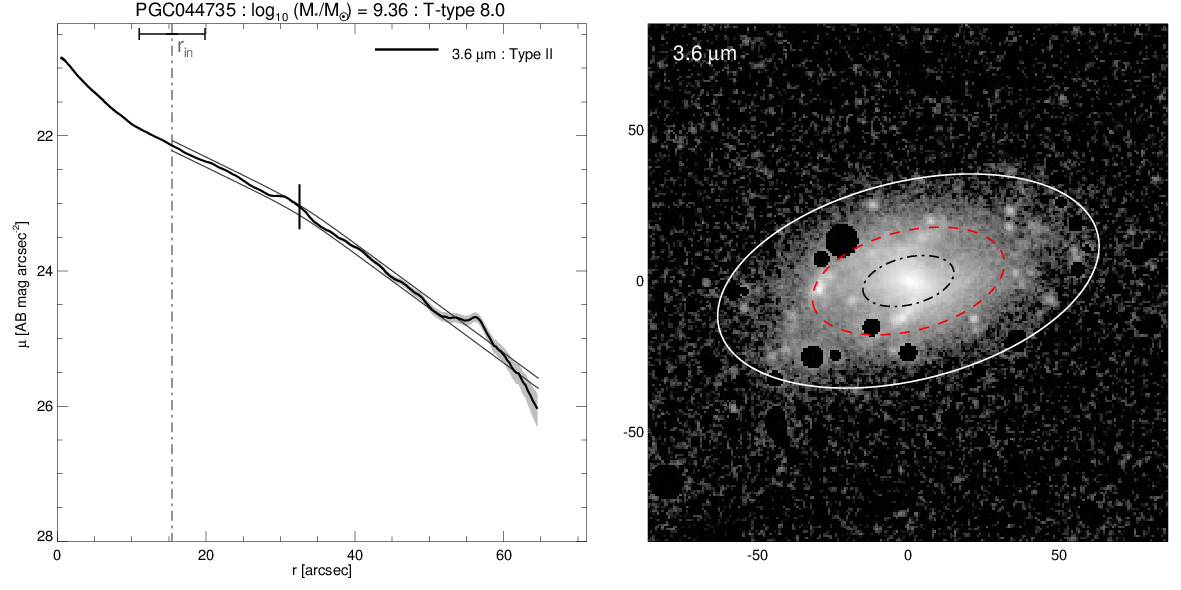 PGC044906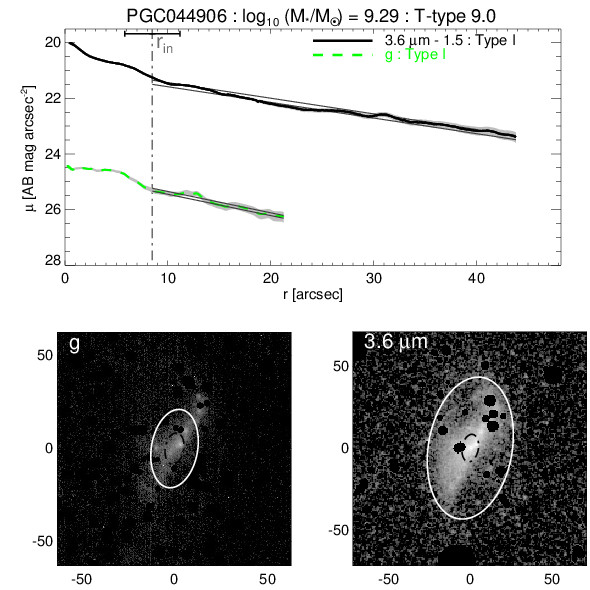 PGC044952
PGC045195
PGC045824
PGC047721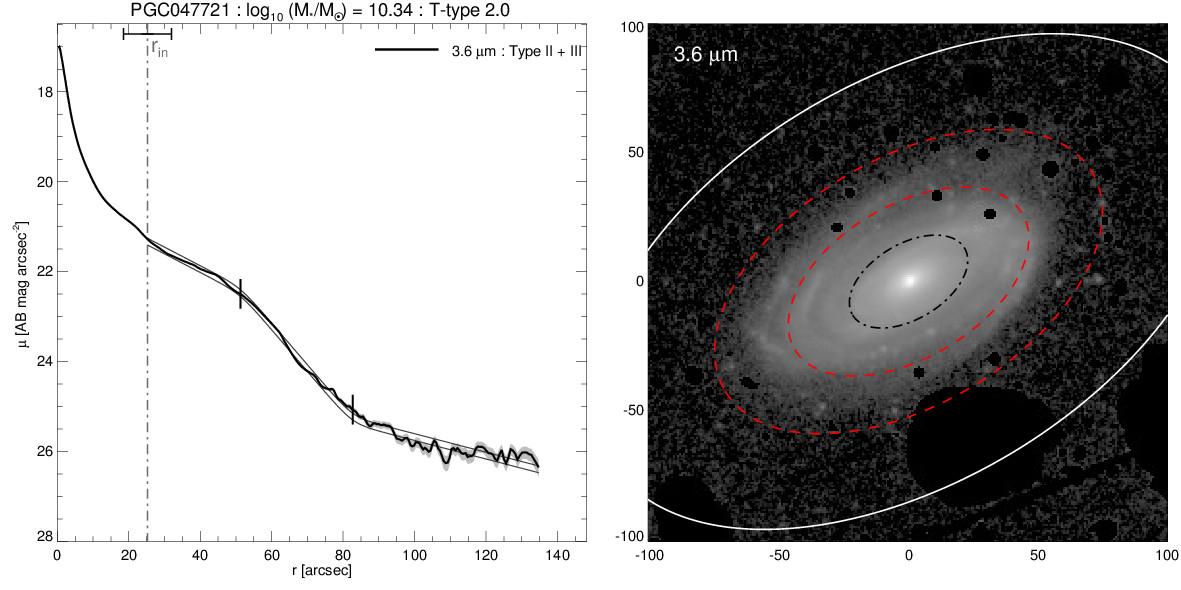 PGC048087
PGC048179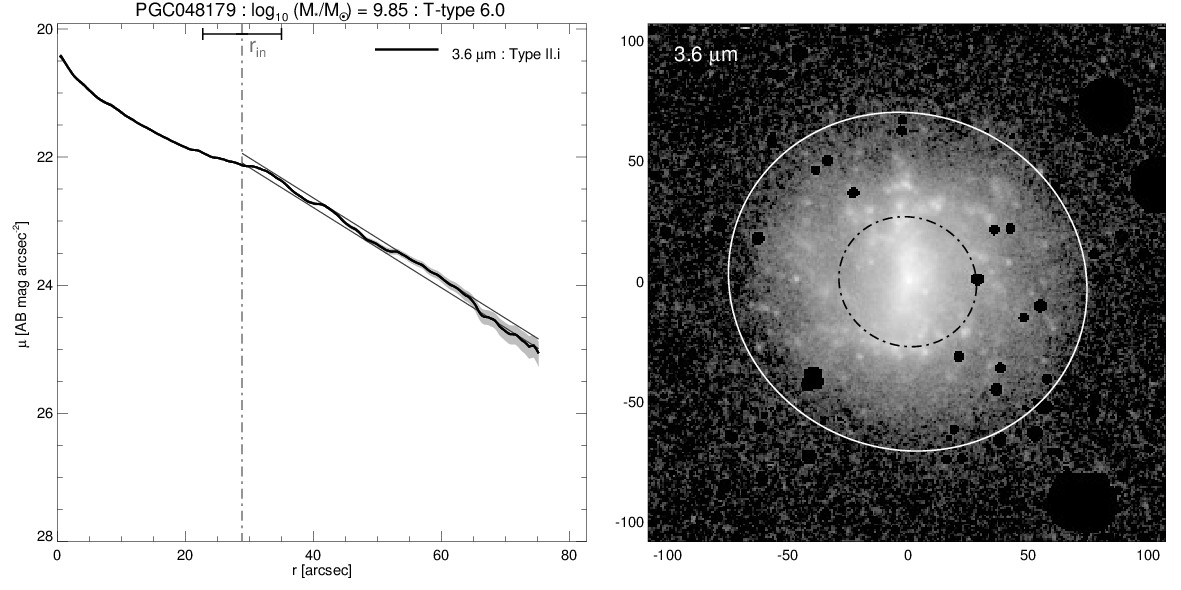 PGC051523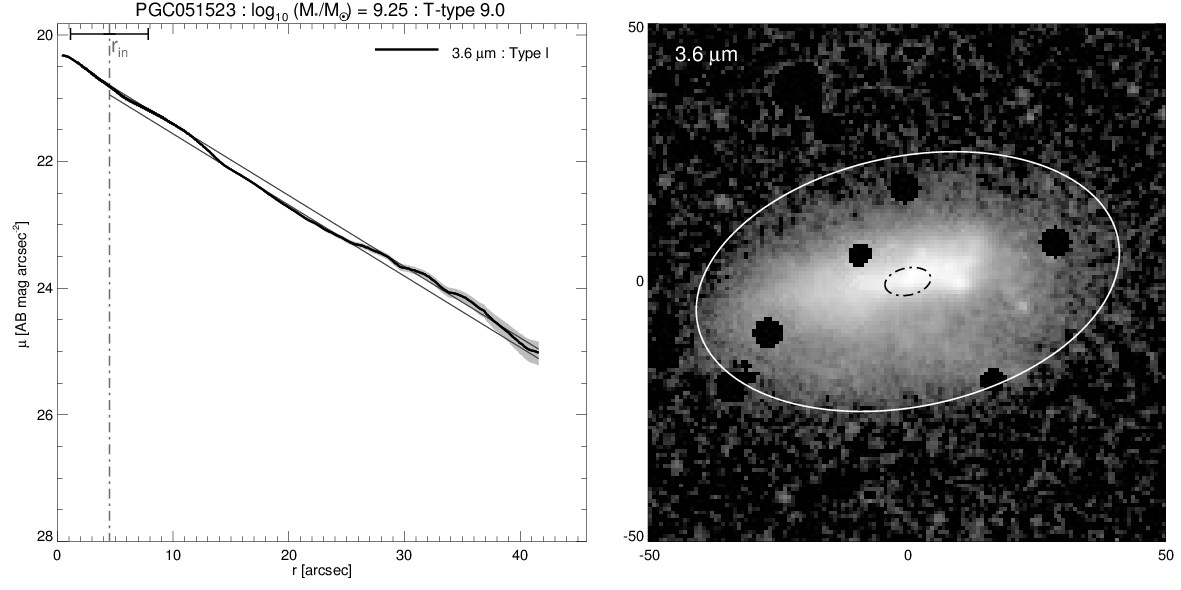 PGC052460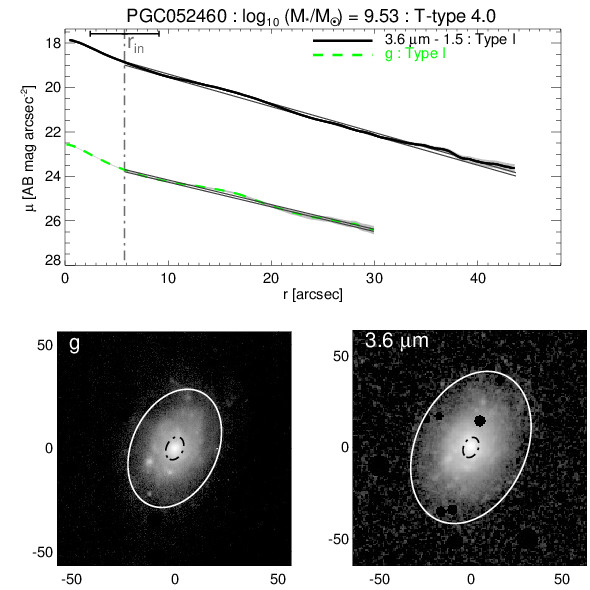 PGC053093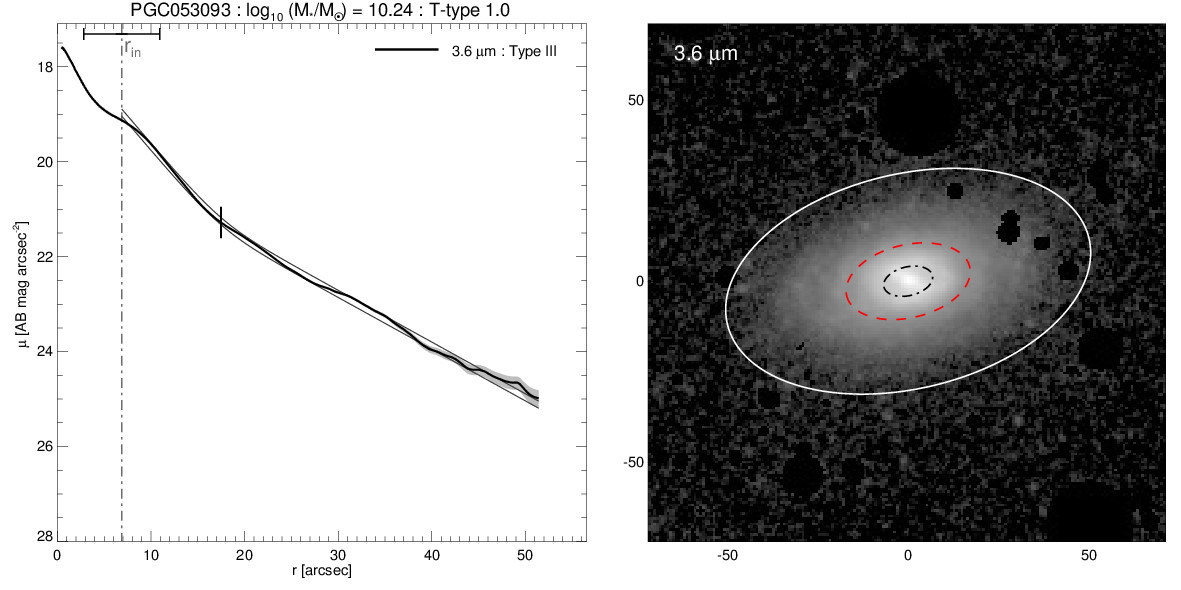 PGC053415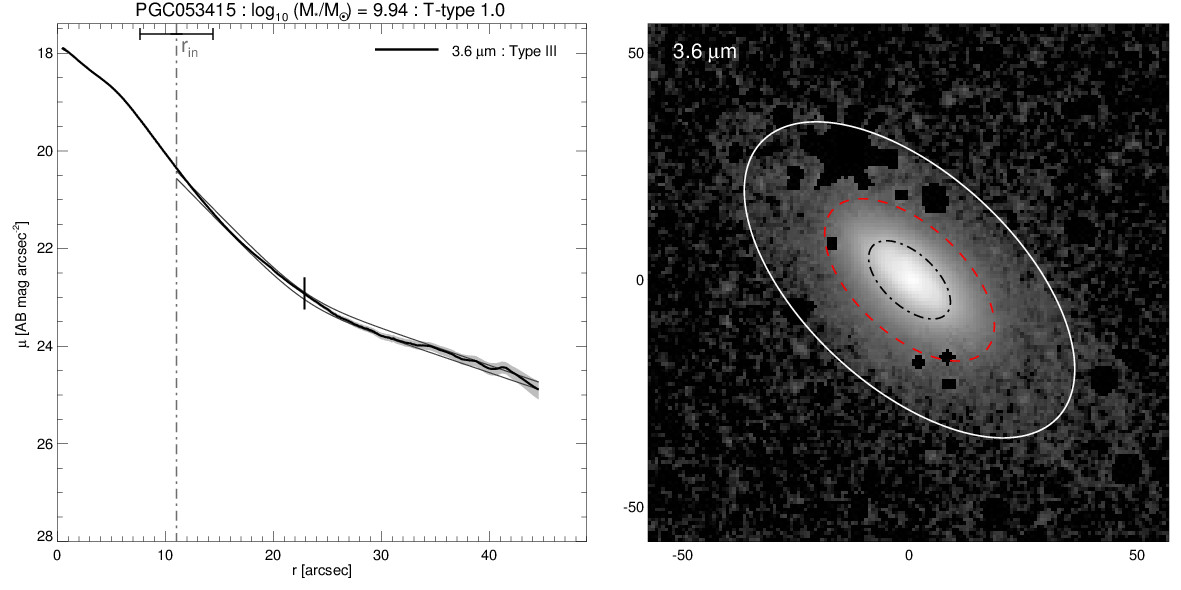 PGC053779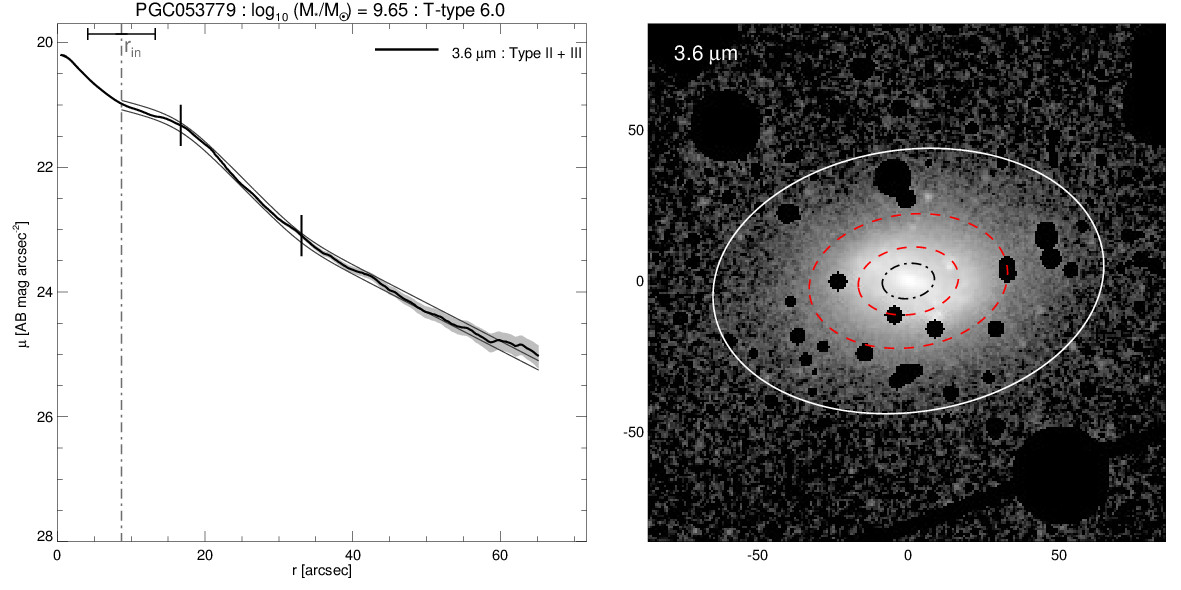 PGC054944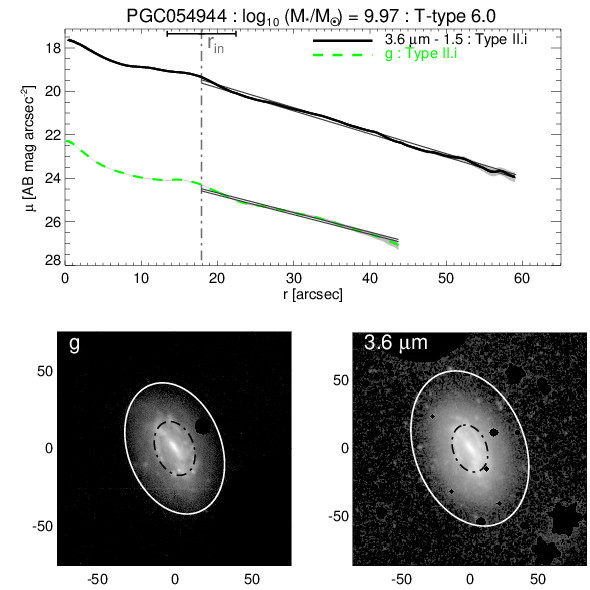 PGC068771
PGC069293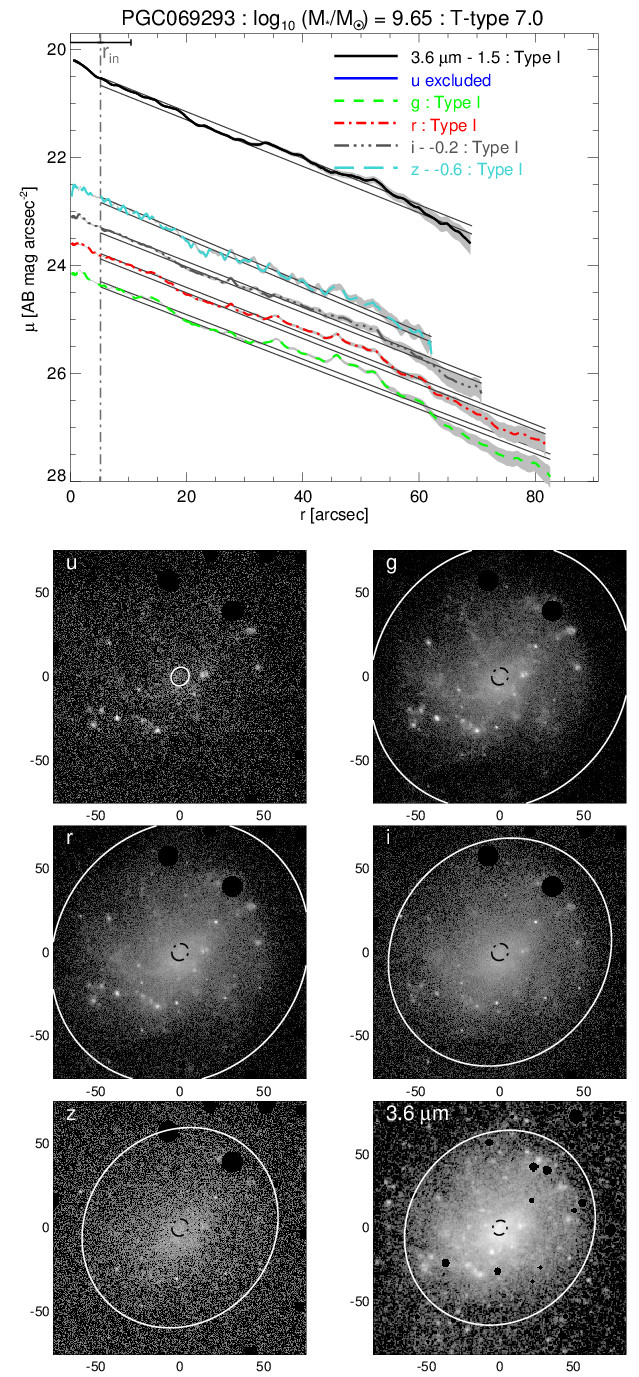 PGC069448
PGC1063216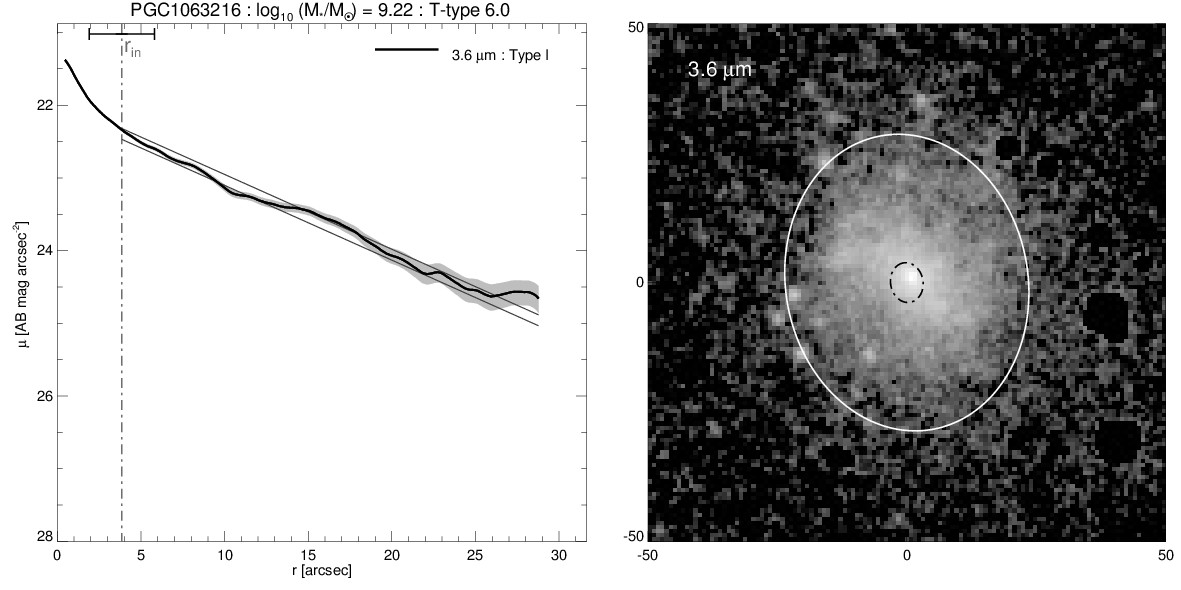 UGC00099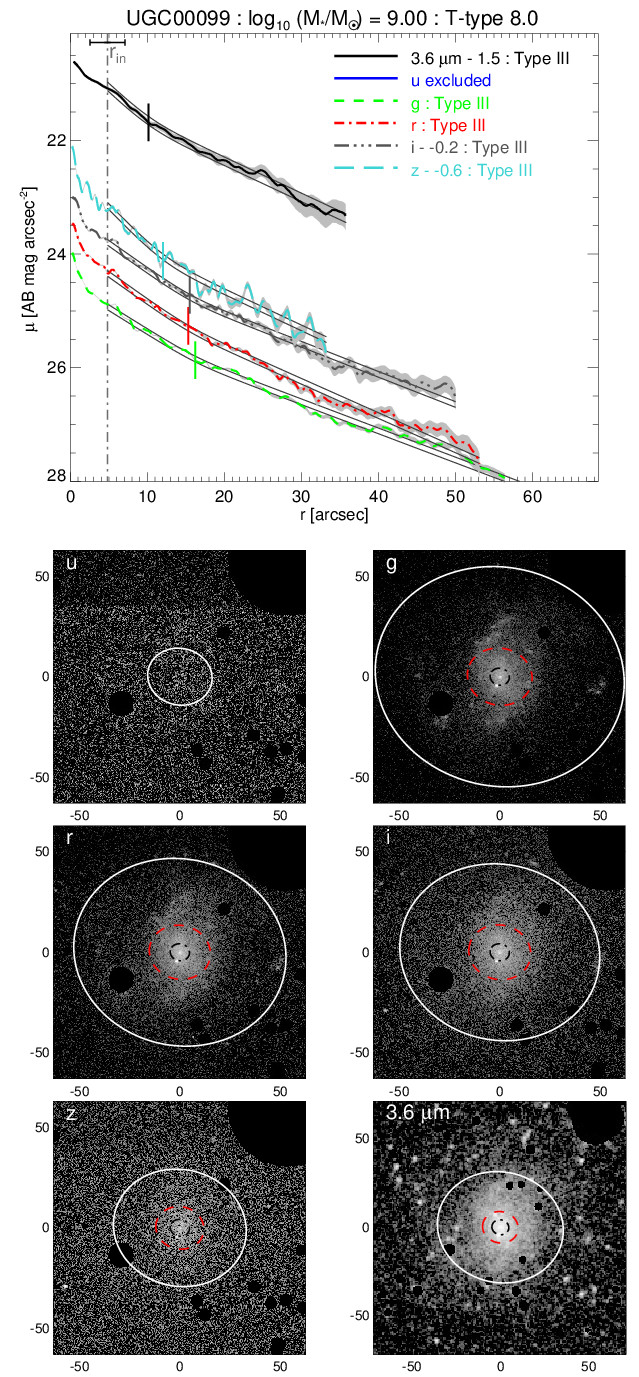 UGC00313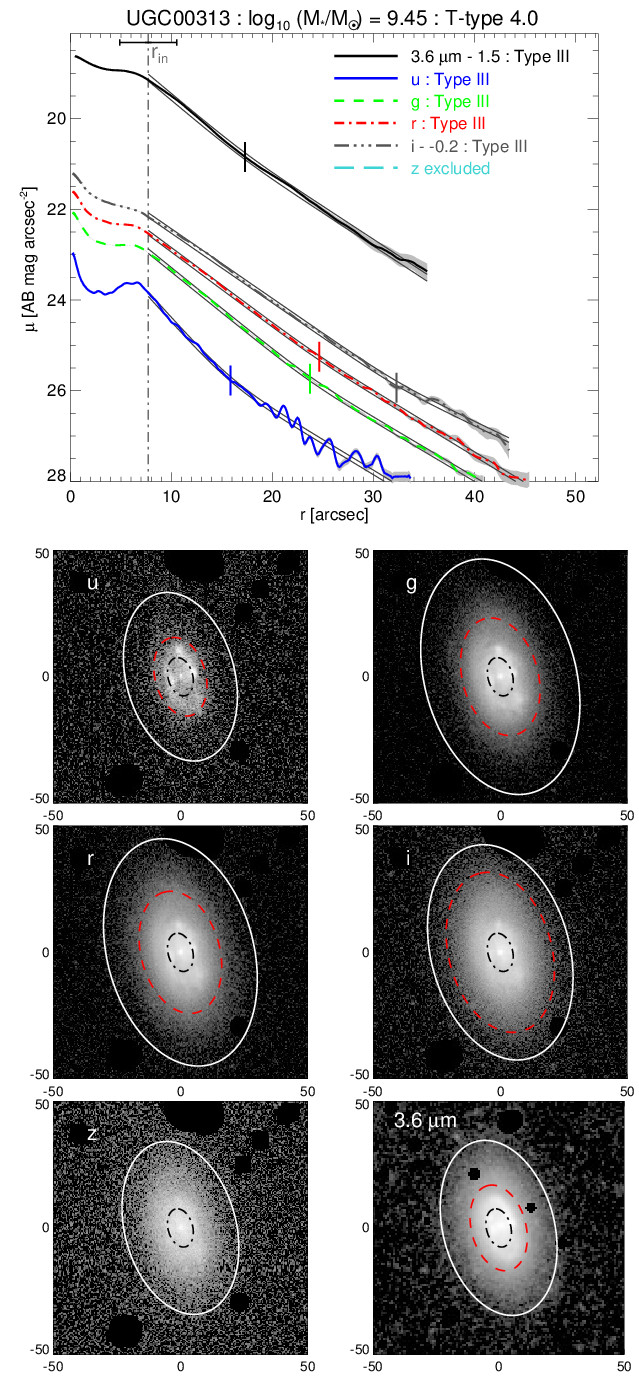 UGC01020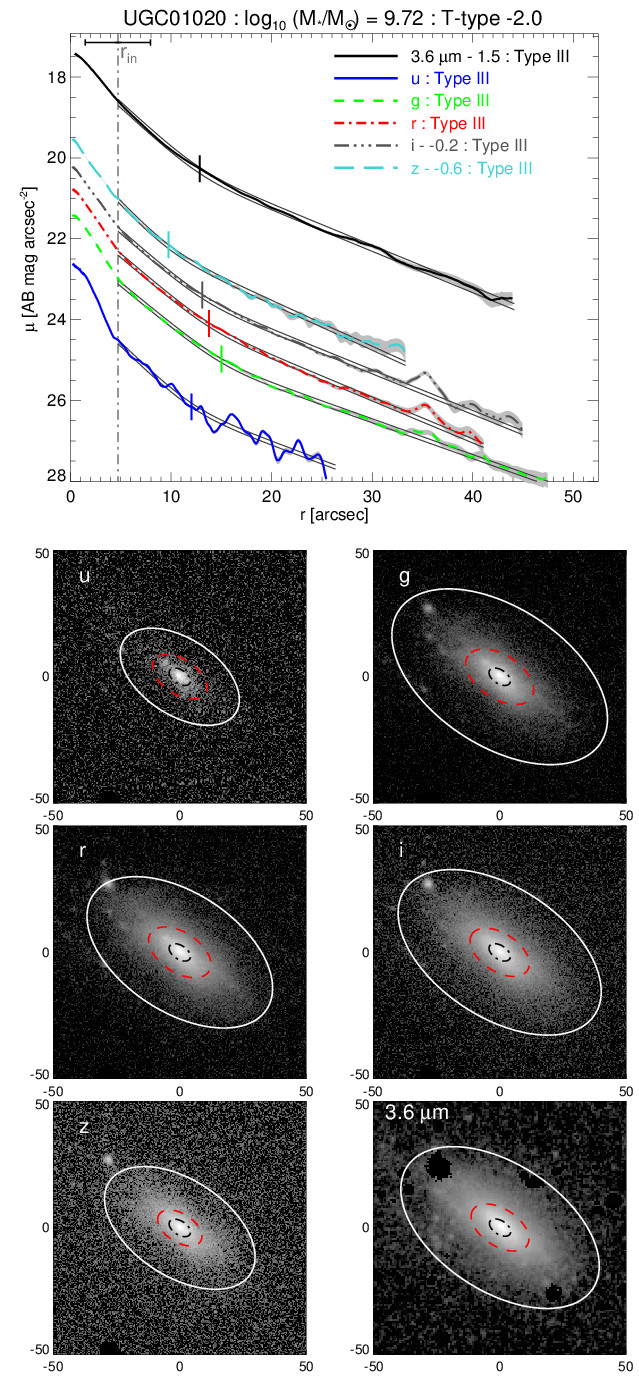 UGC01104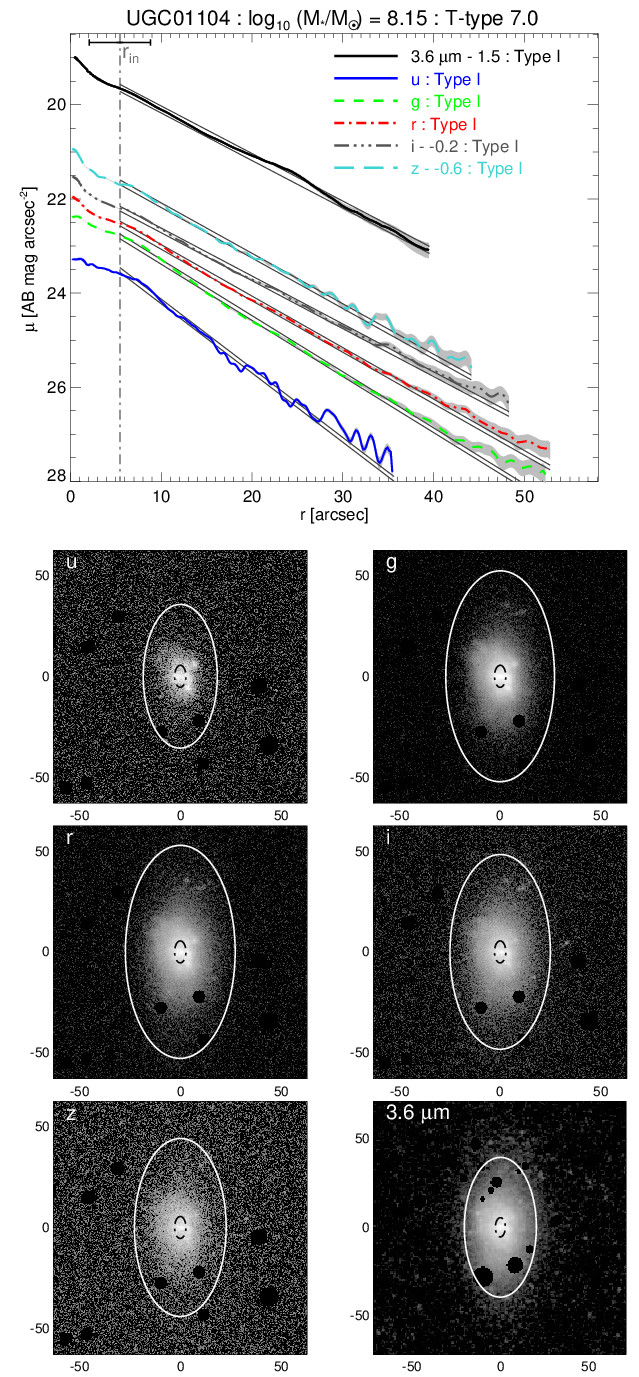 UGC01547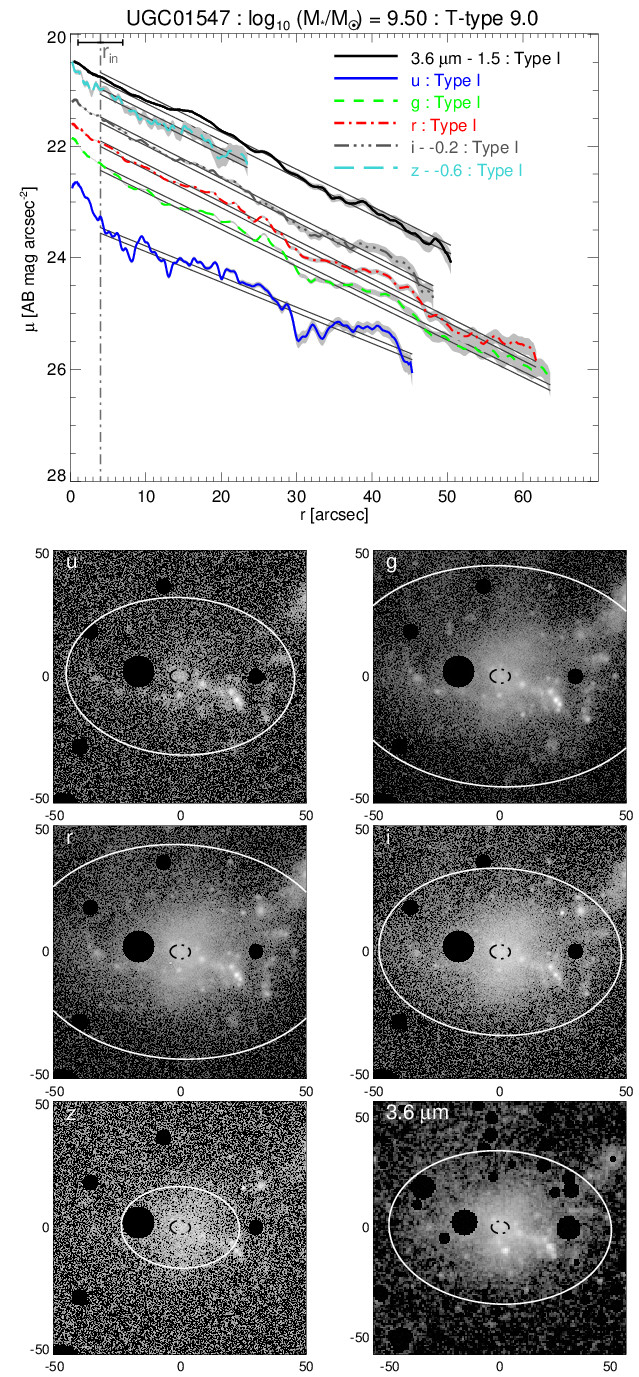 UGC01551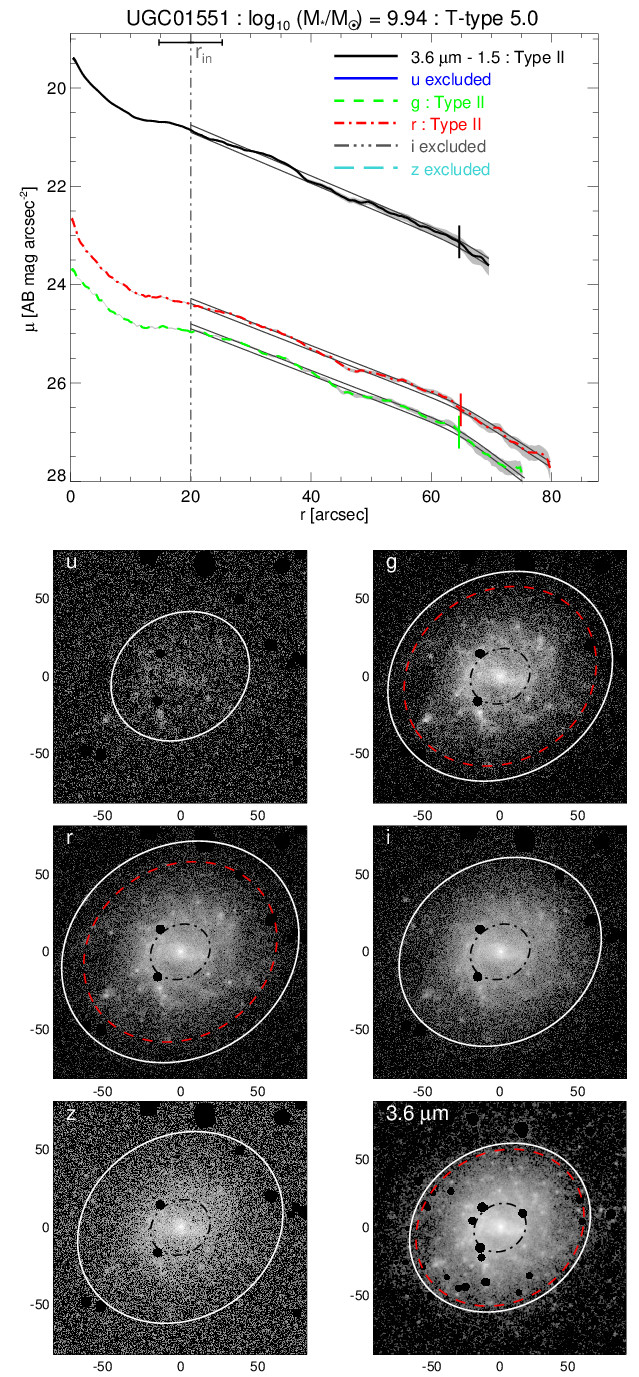 UGC01670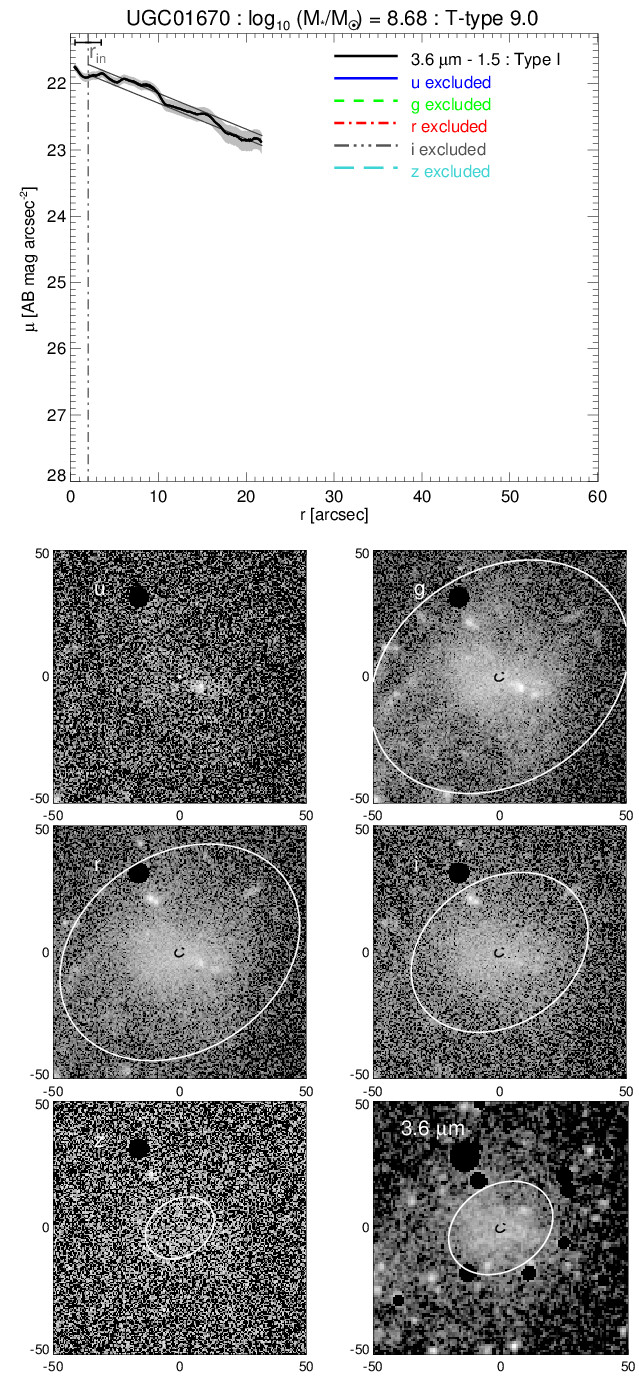 UGC01862
UGC02081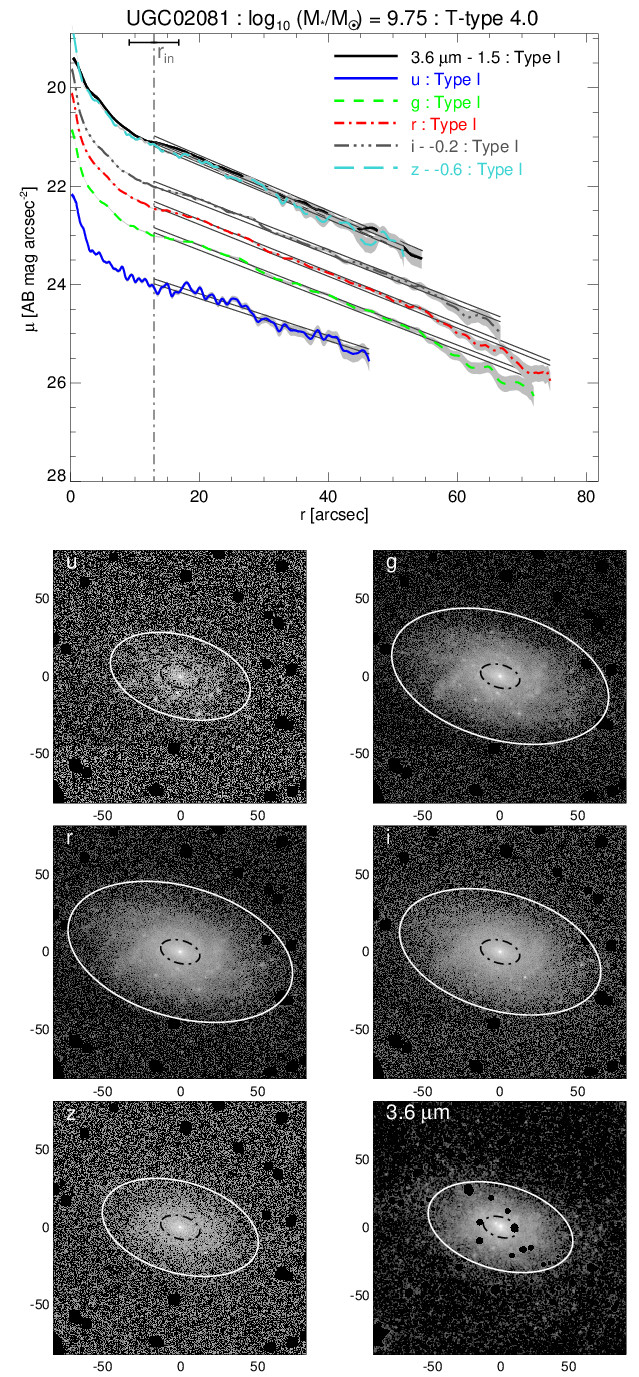 UGC02302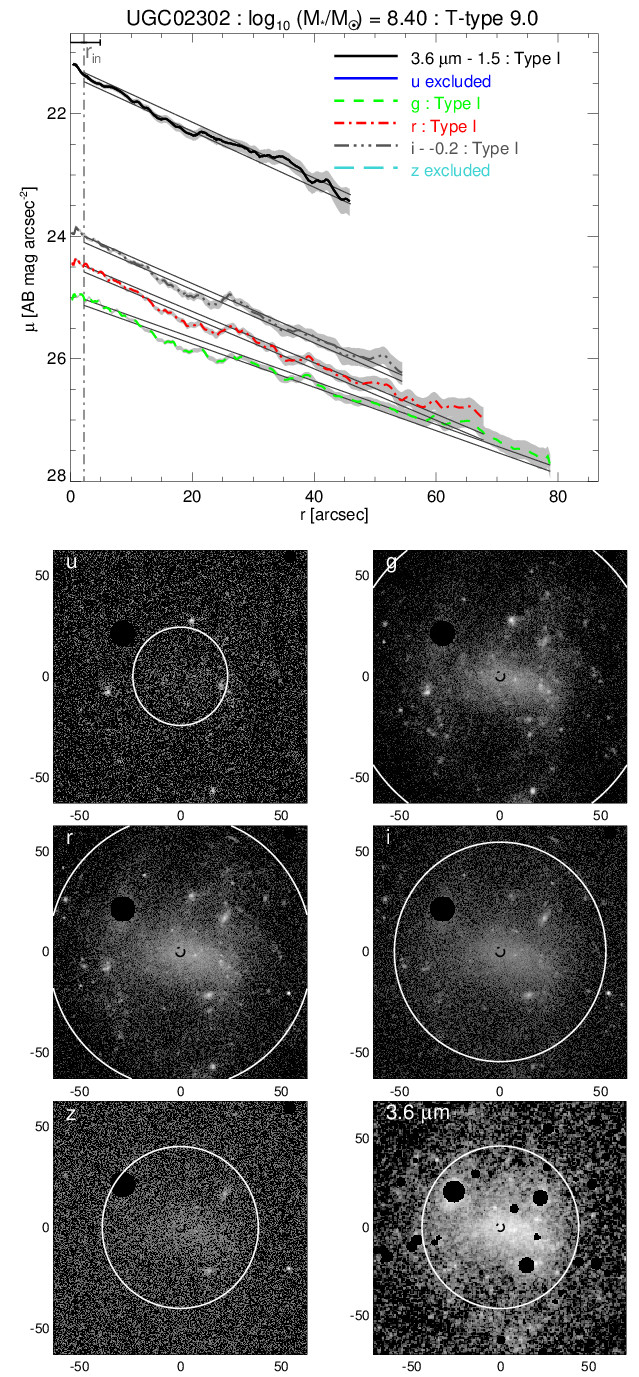 UGC02345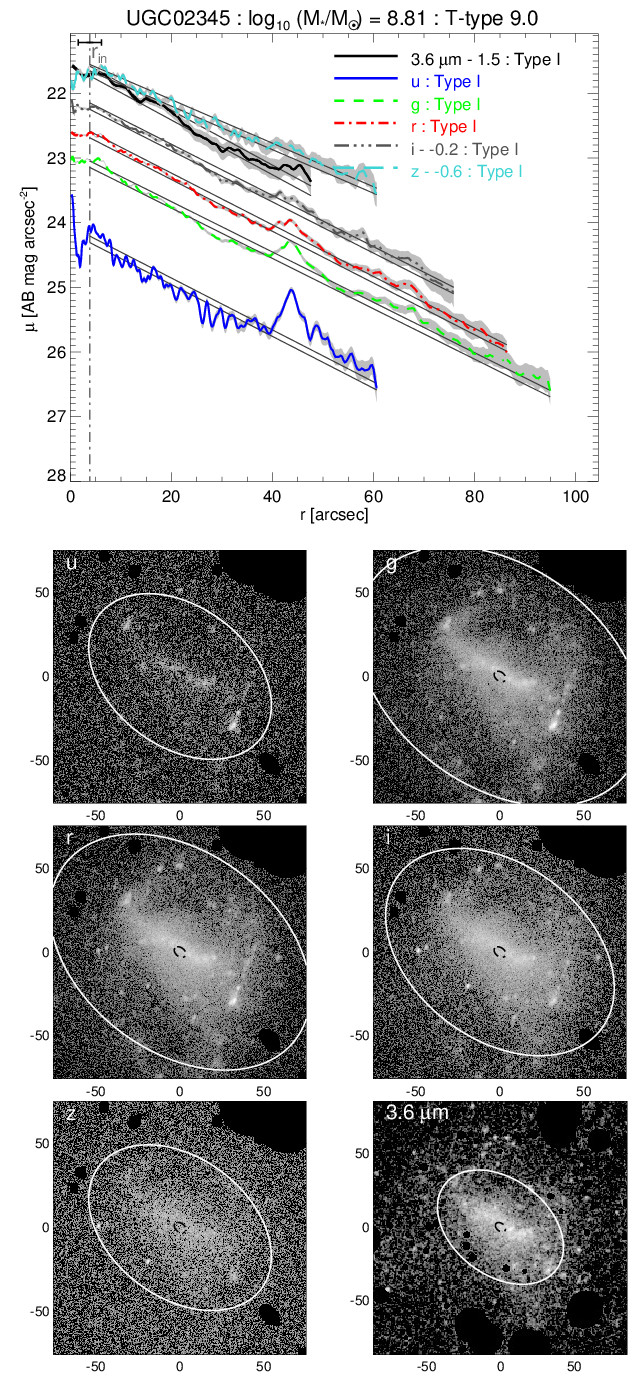 UGC02443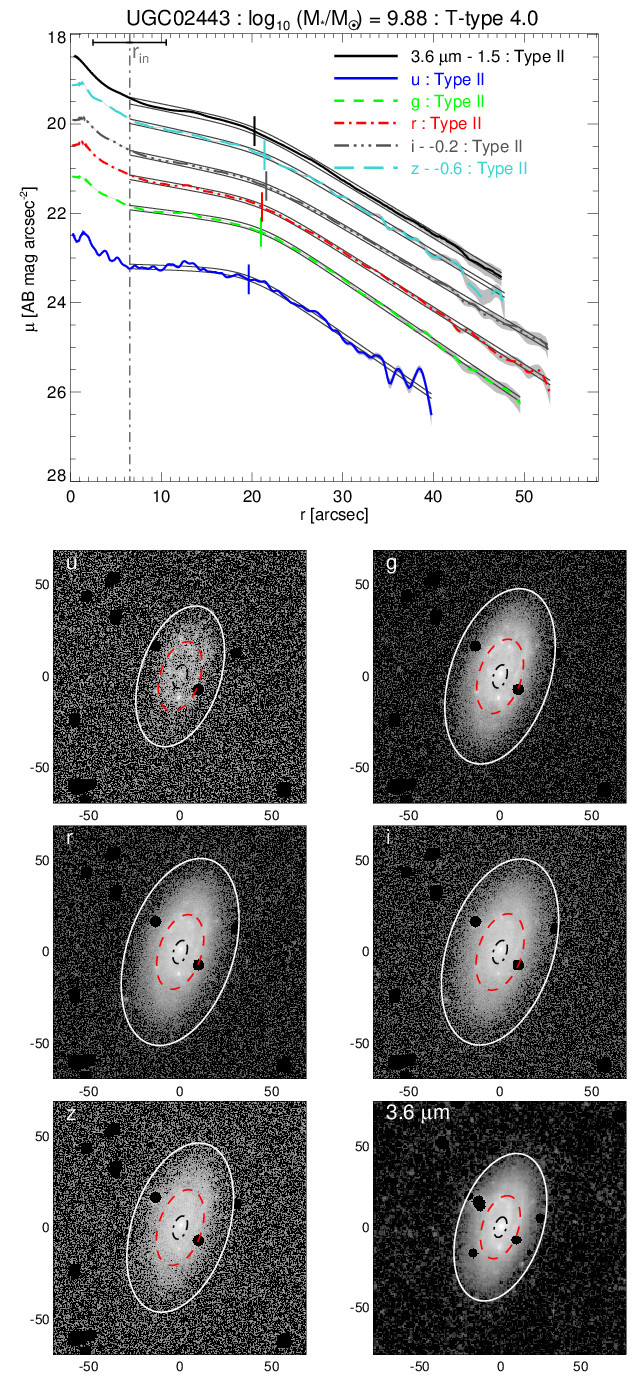 UGC04151
UGC04169
UGC04499
UGC04543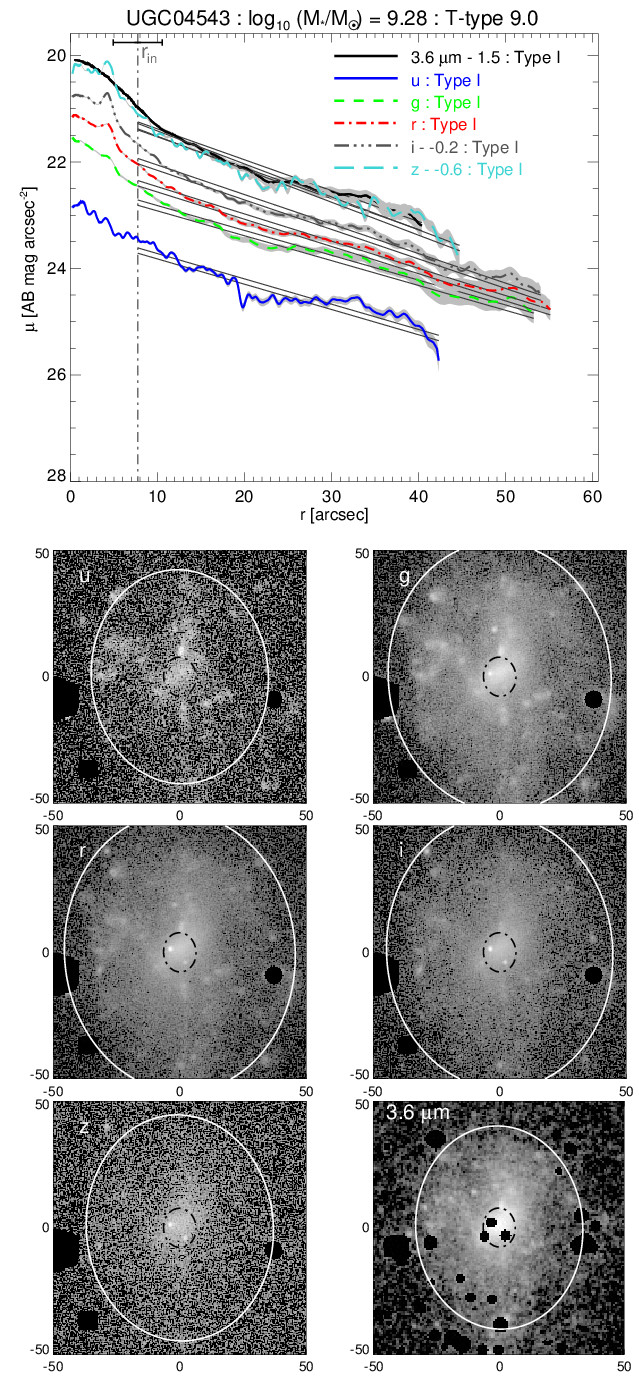 UGC04549
UGC04621
UGC04714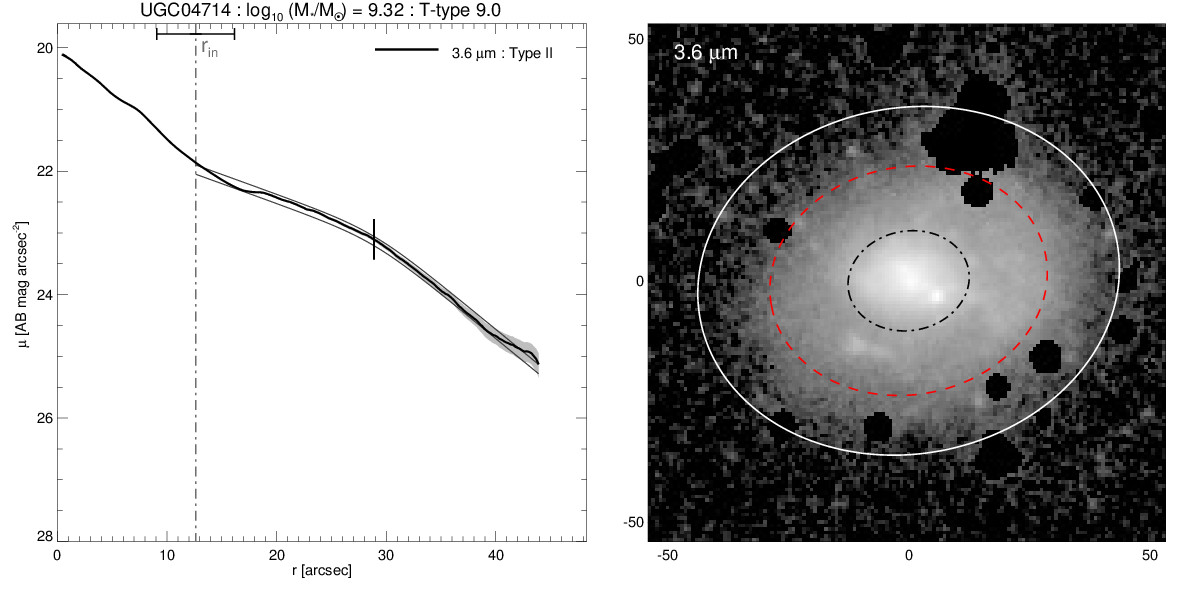 UGC04841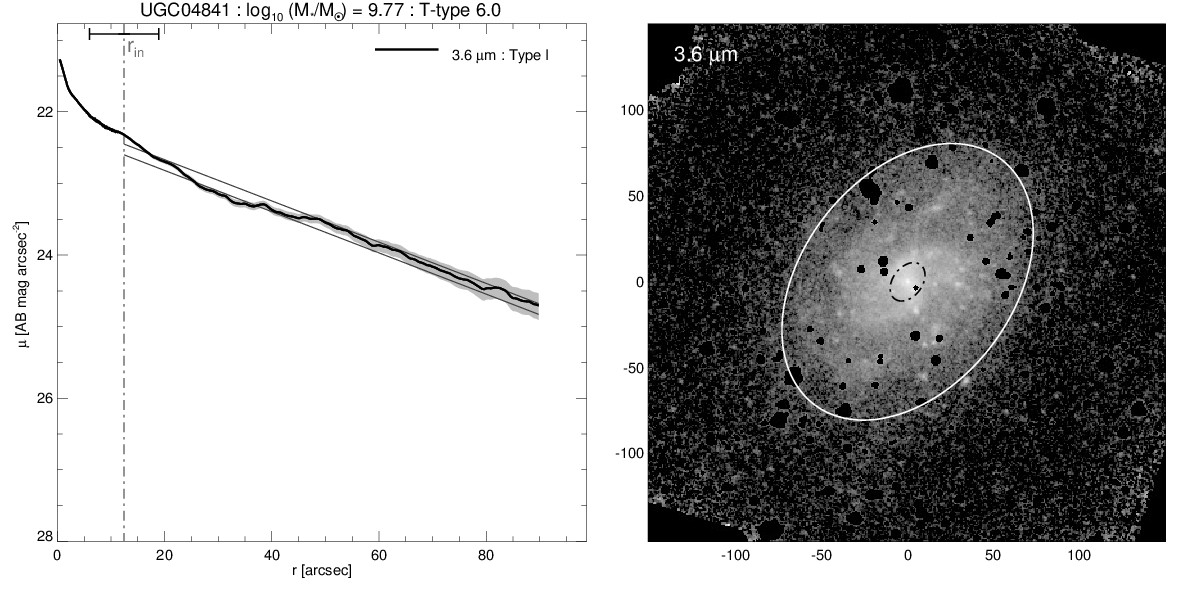 UGC05114
UGC05179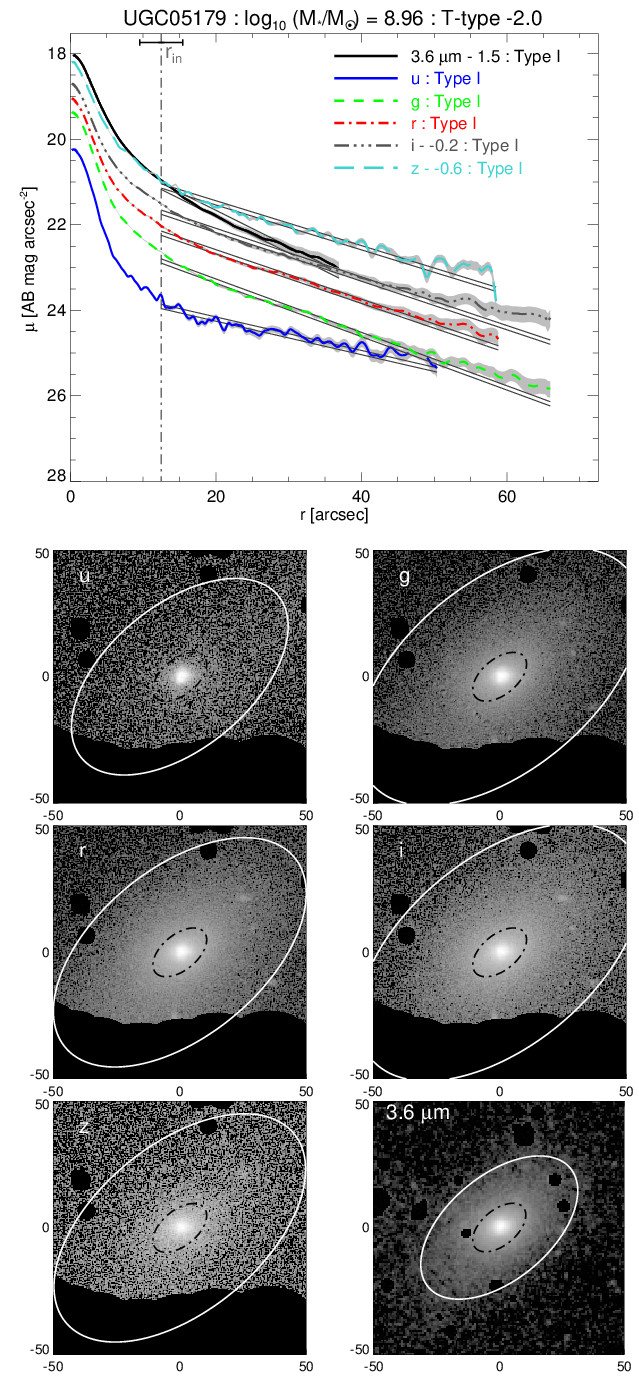 UGC05393
UGC05401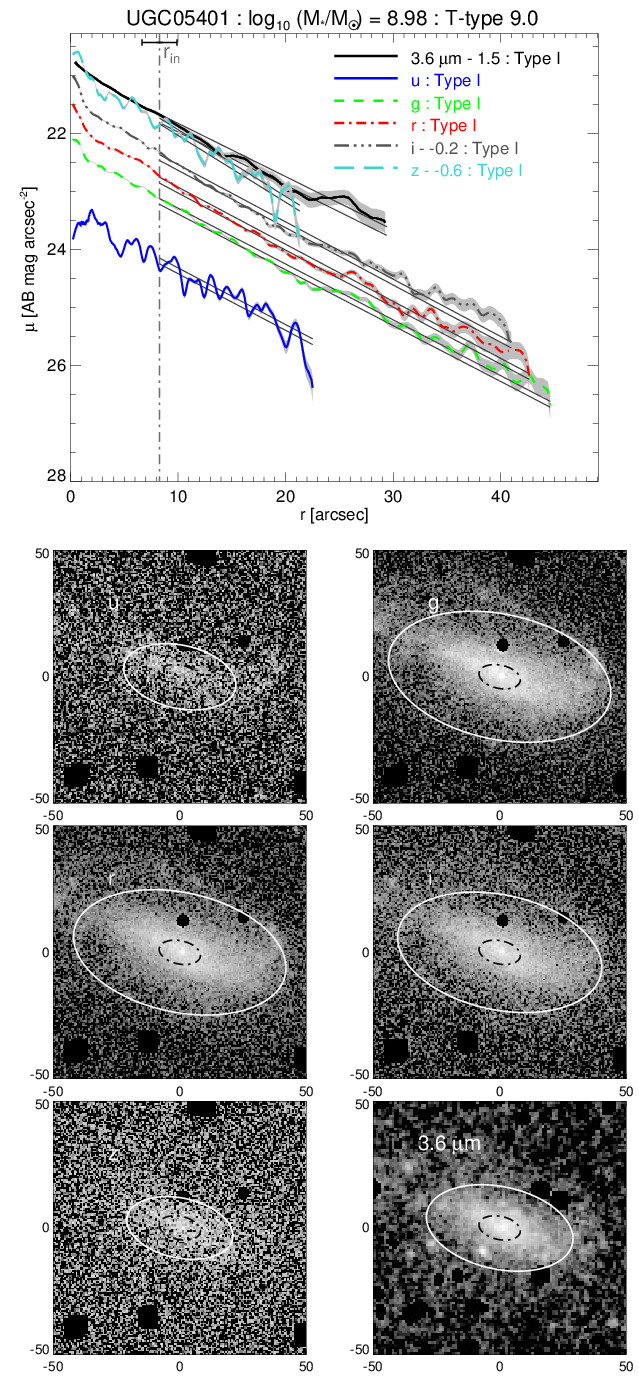 UGC05478
UGC05522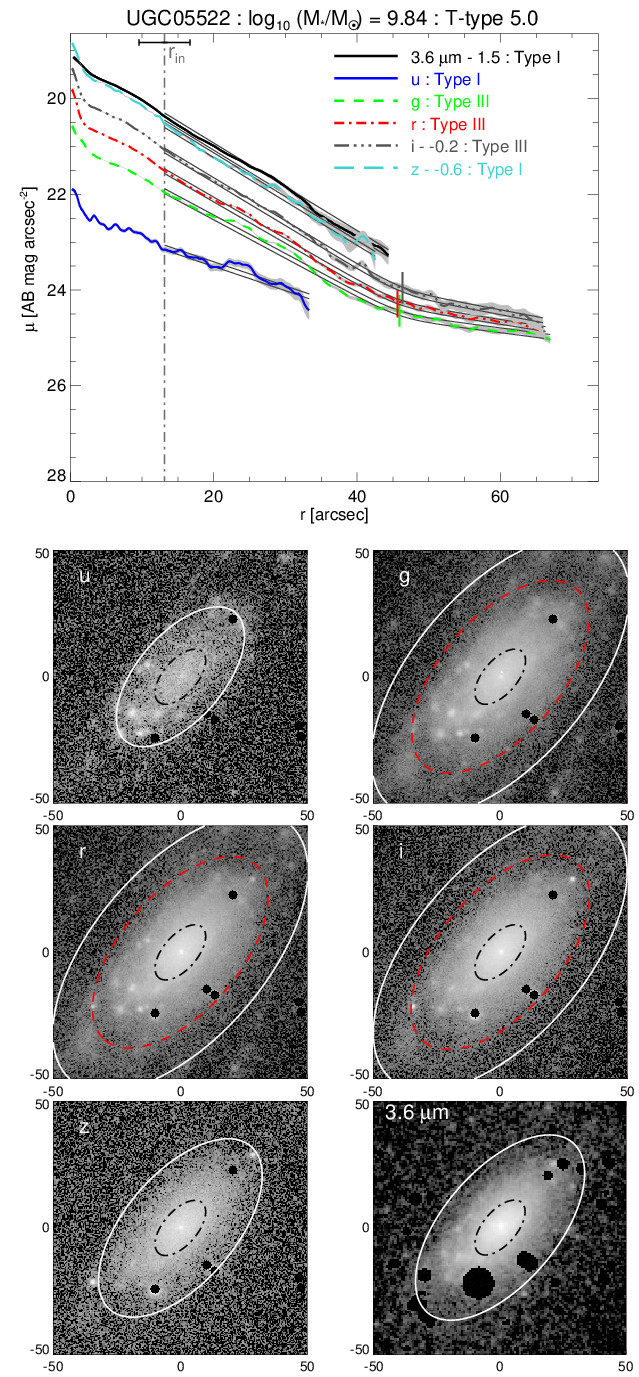 UGC05575
UGC05633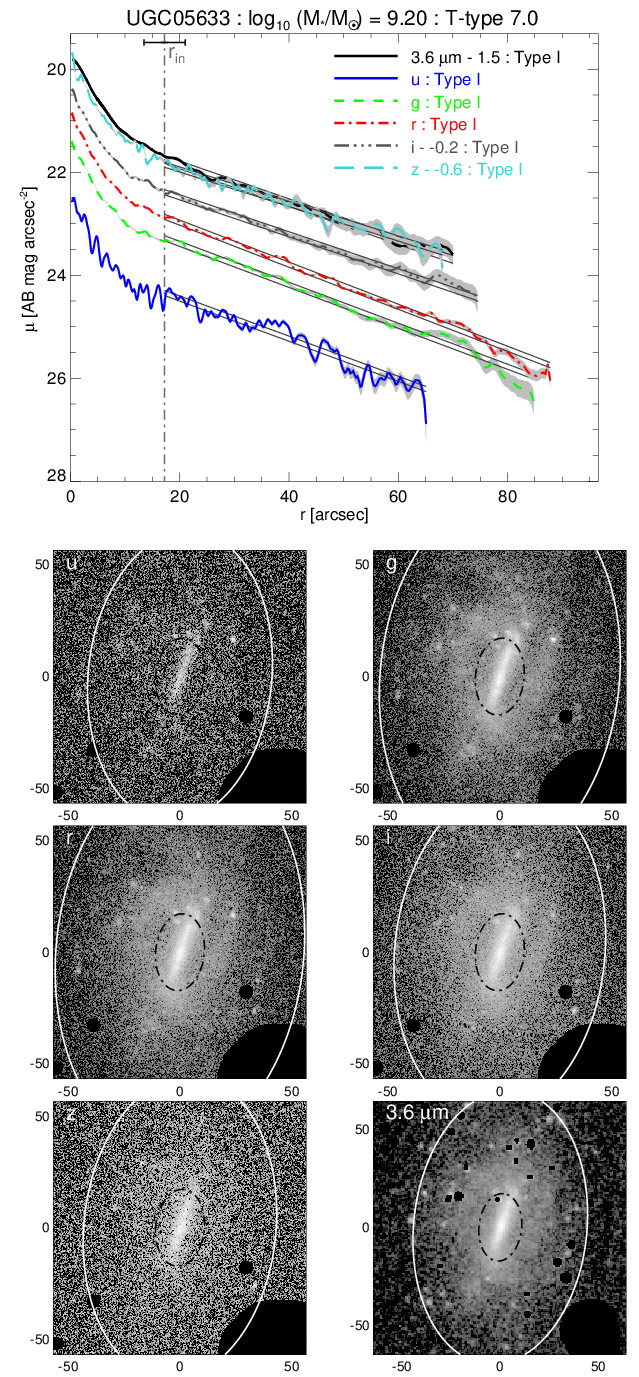 UGC05707
UGC05832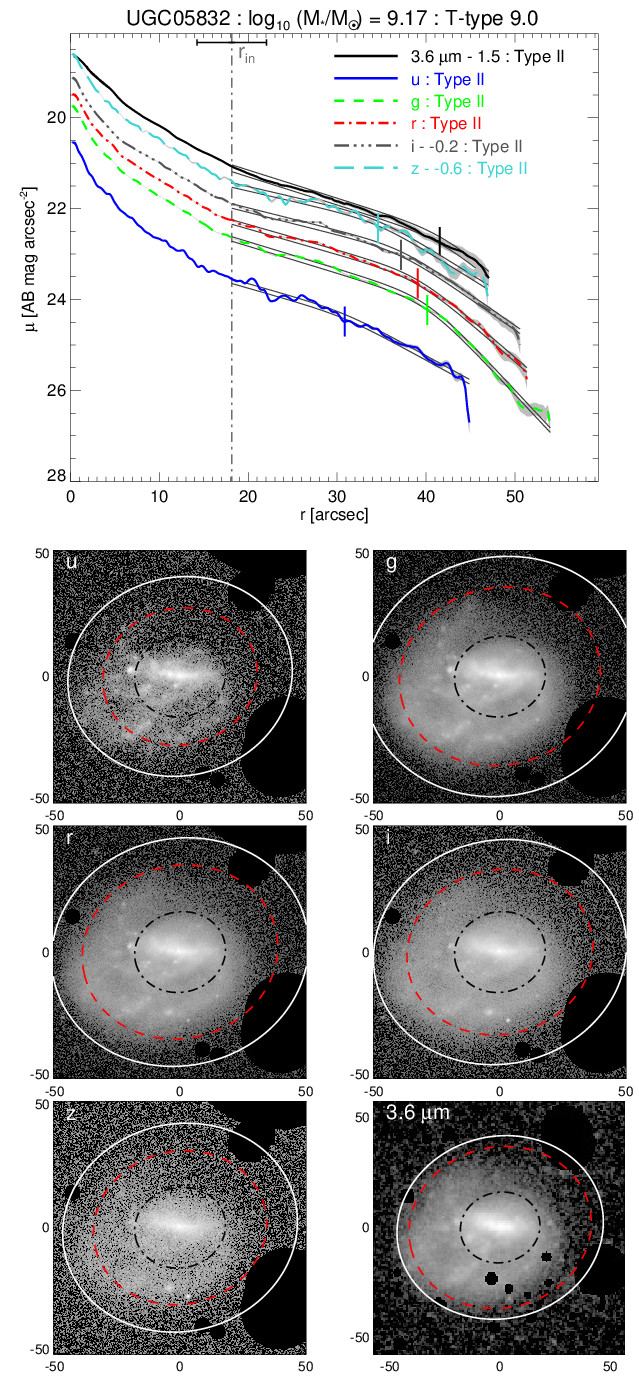 UGC05841
UGC05922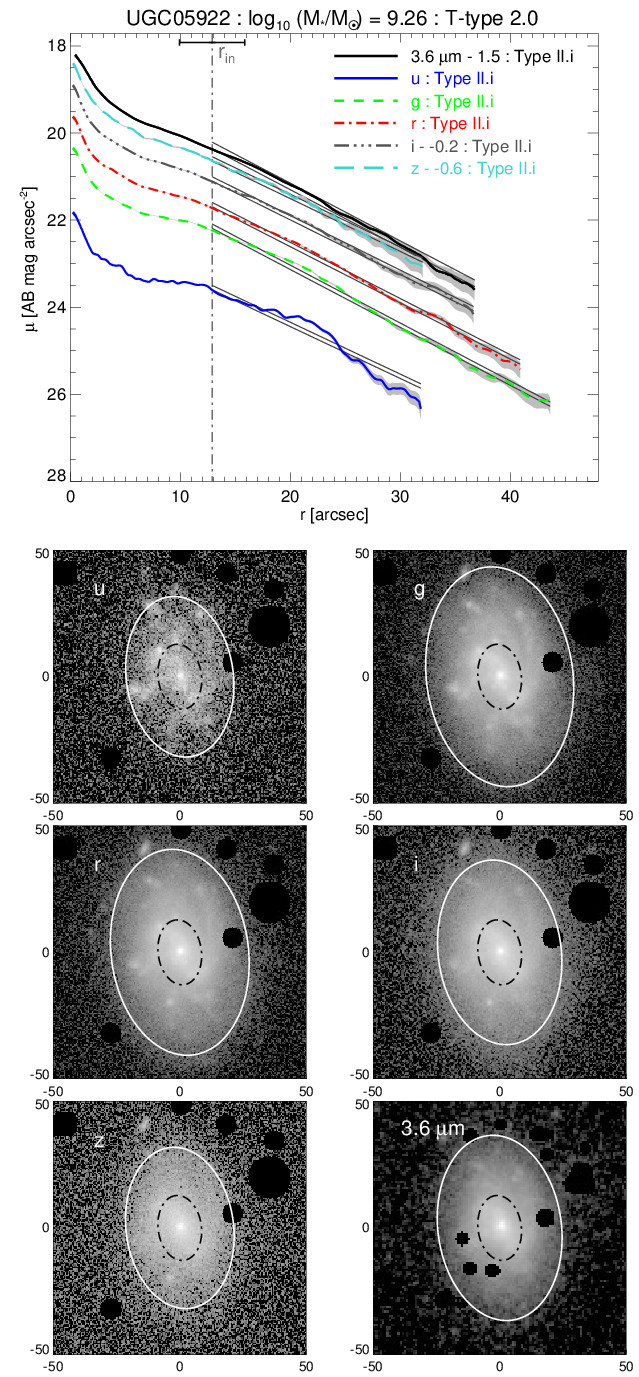 UGC06023
UGC06157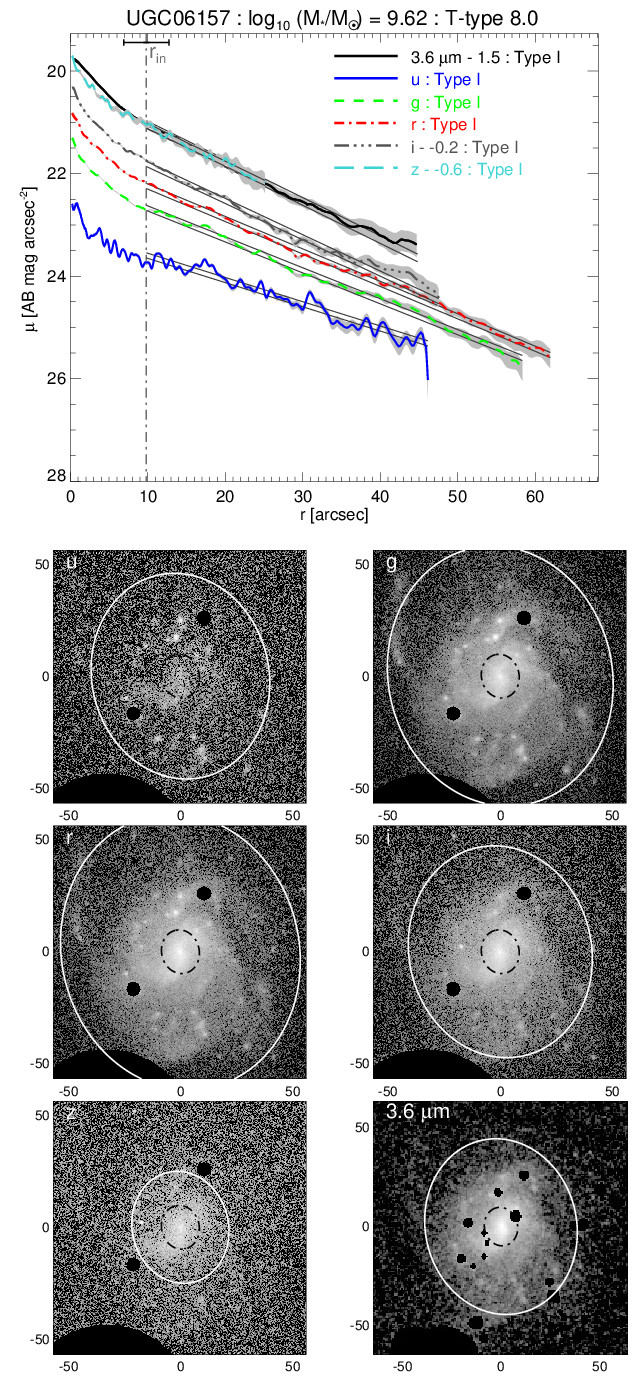 UGC06309
UGC06335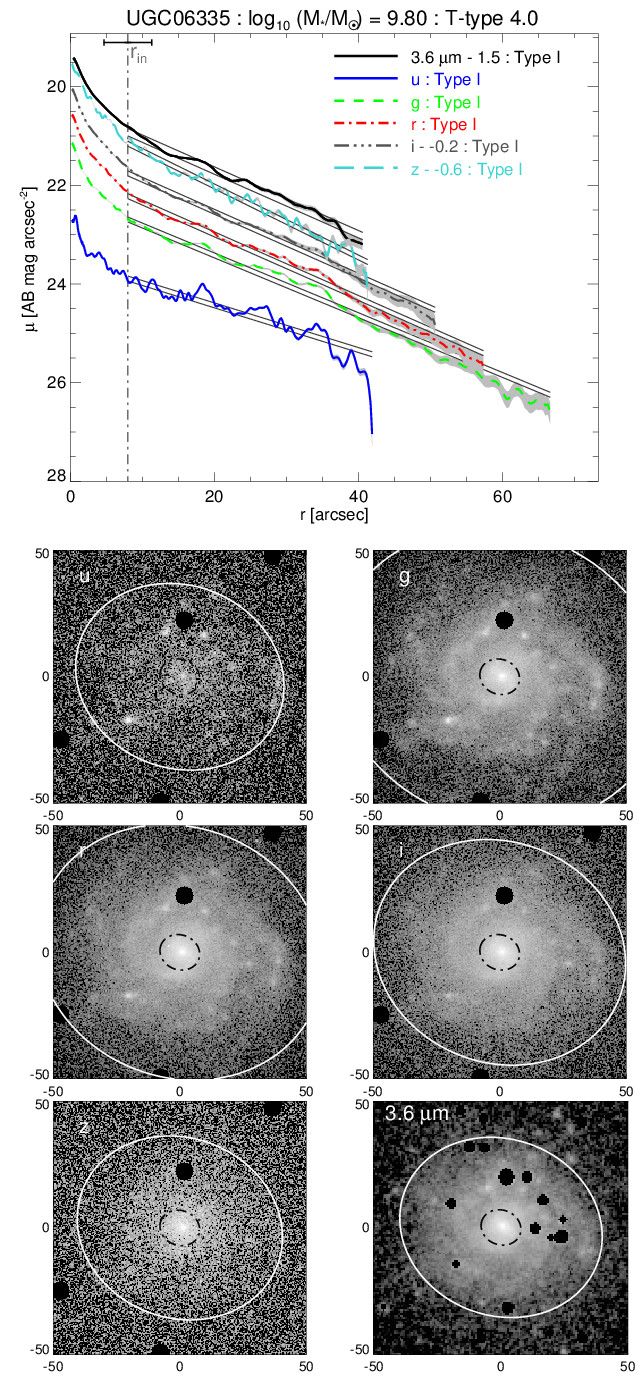 UGC06512
UGC06517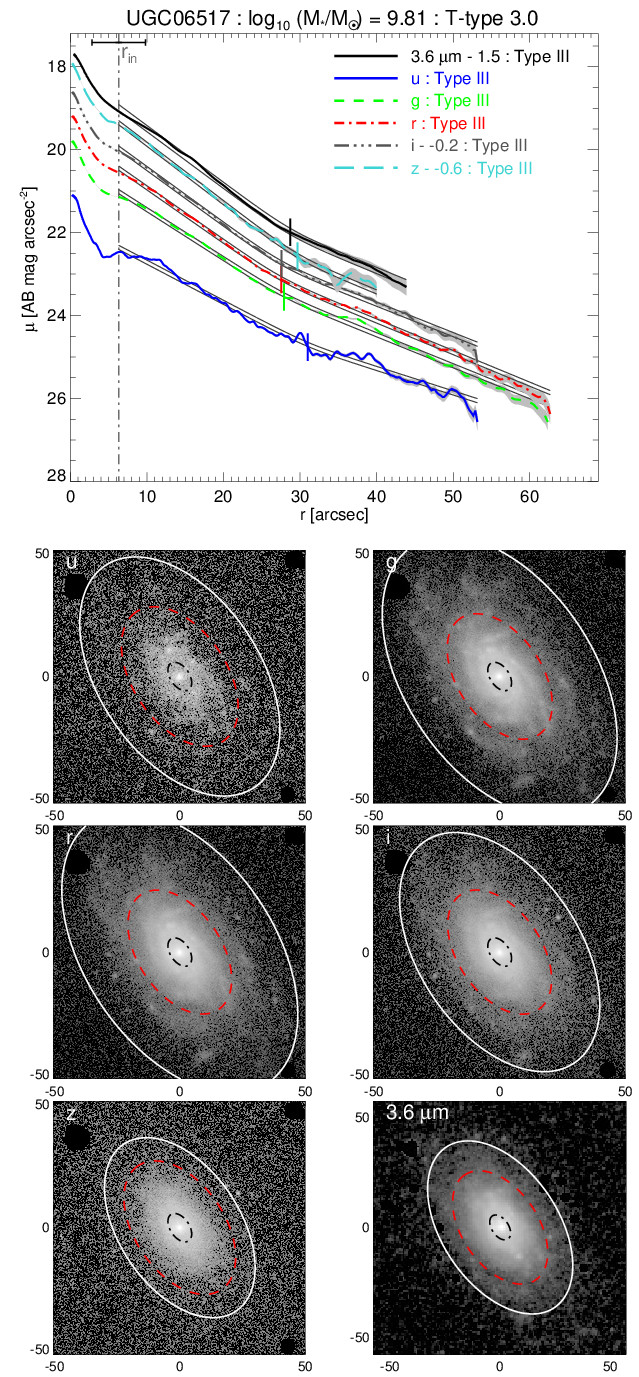 UGC06628
UGC06682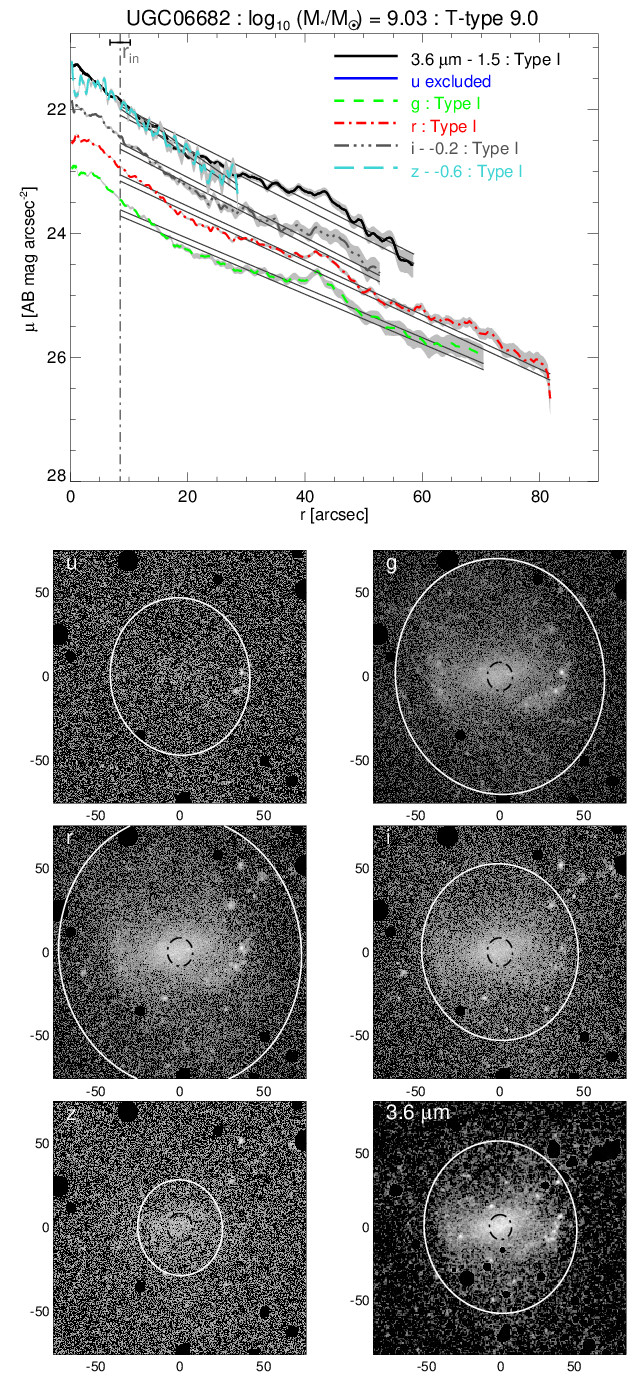 UGC06816
UGC06840
UGC06849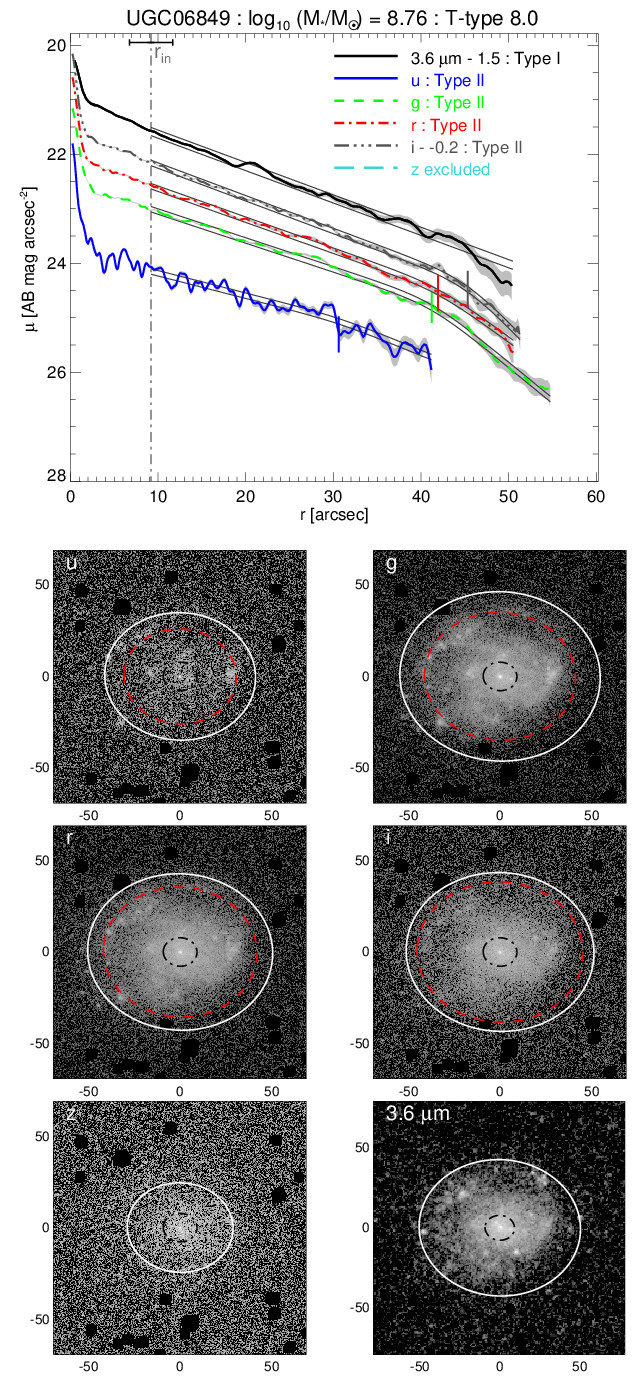 UGC06903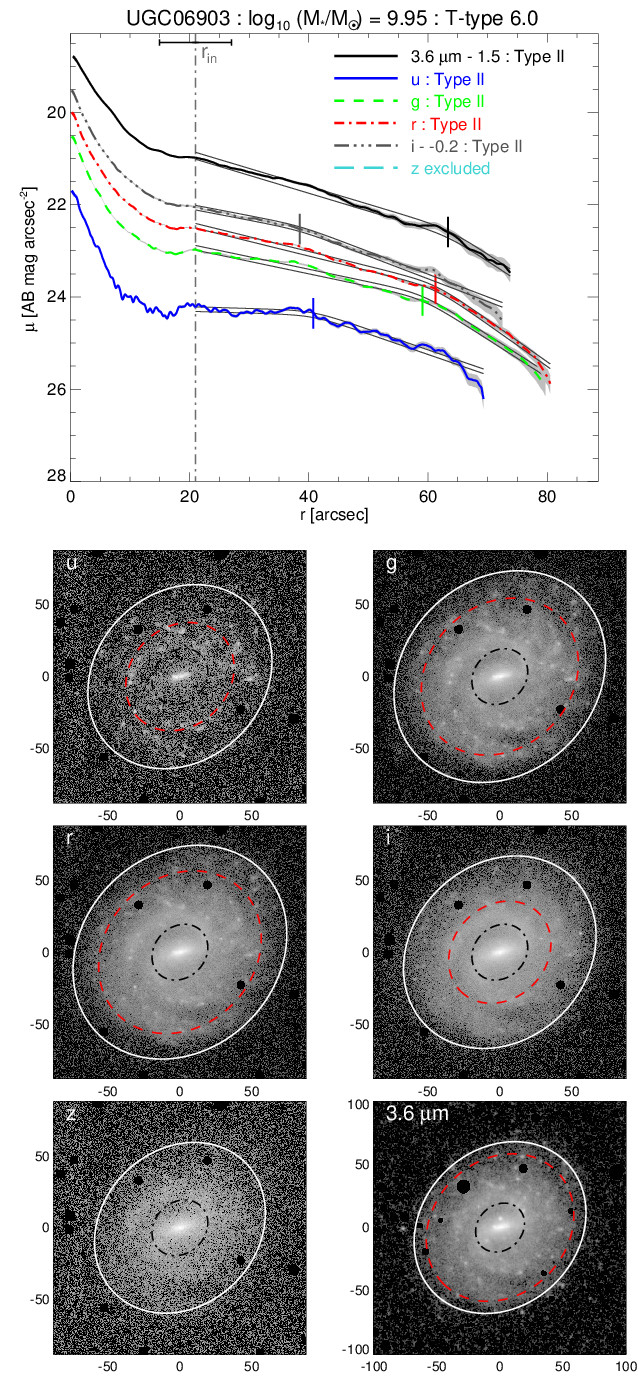 UGC06922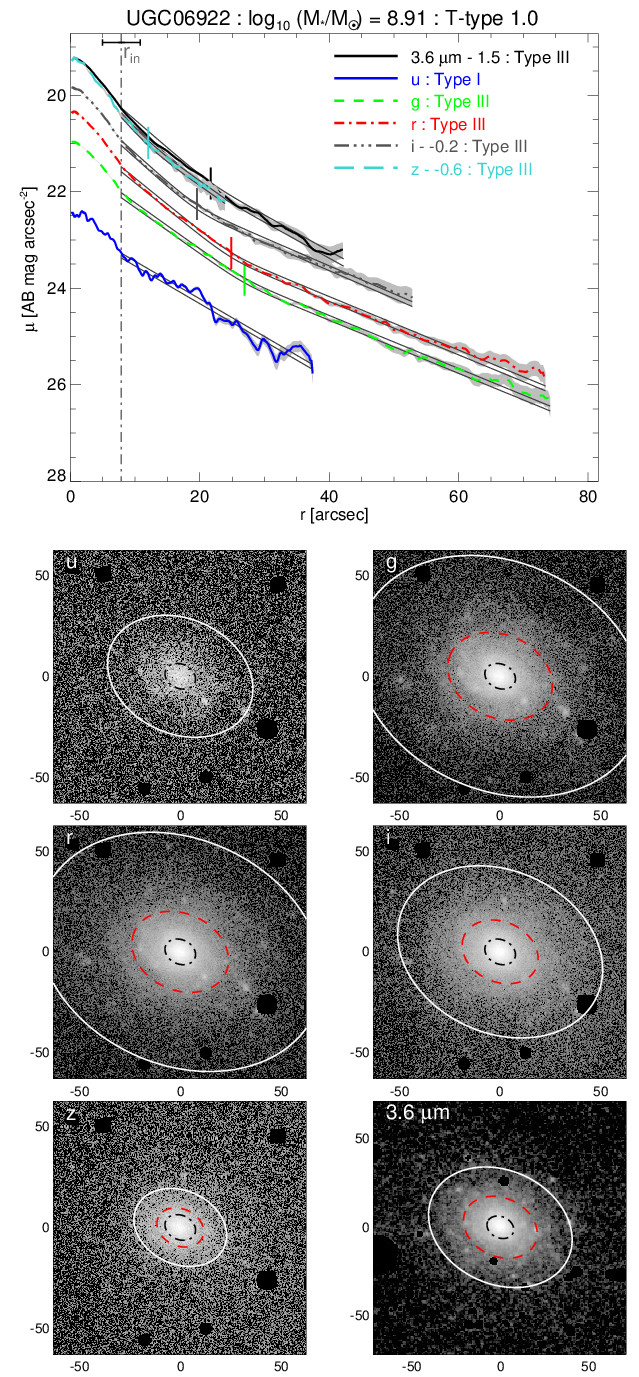 UGC06930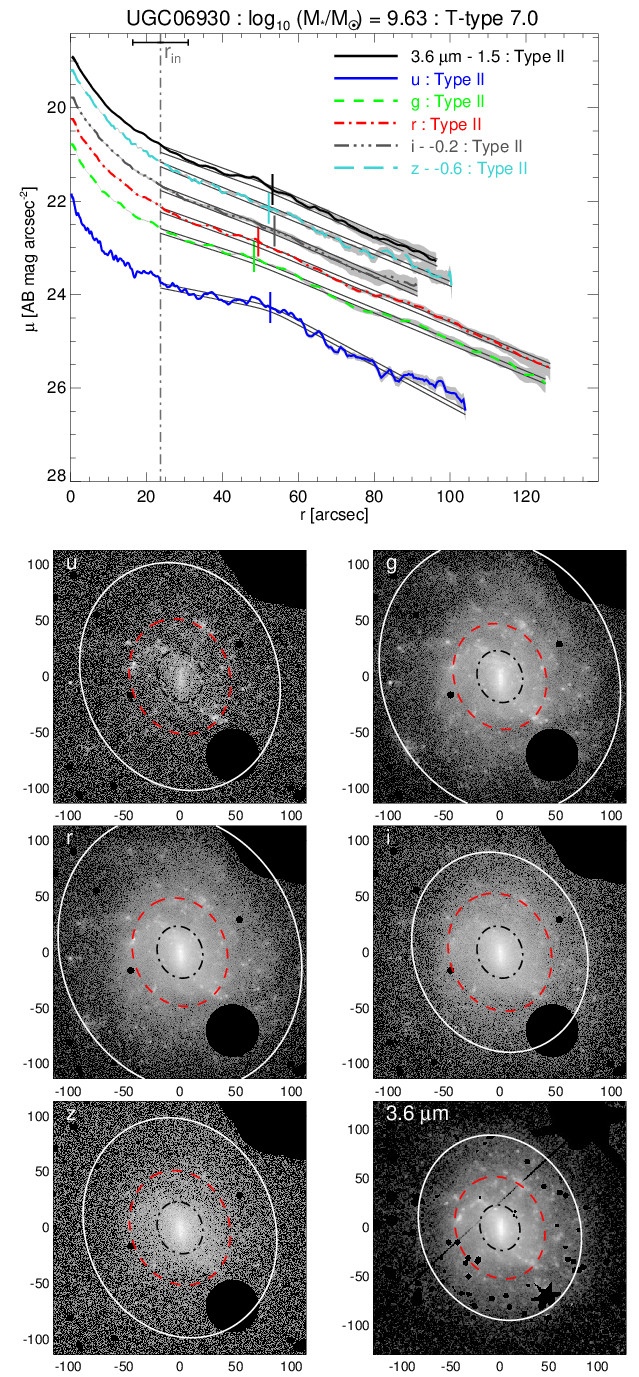 UGC06983
UGC07129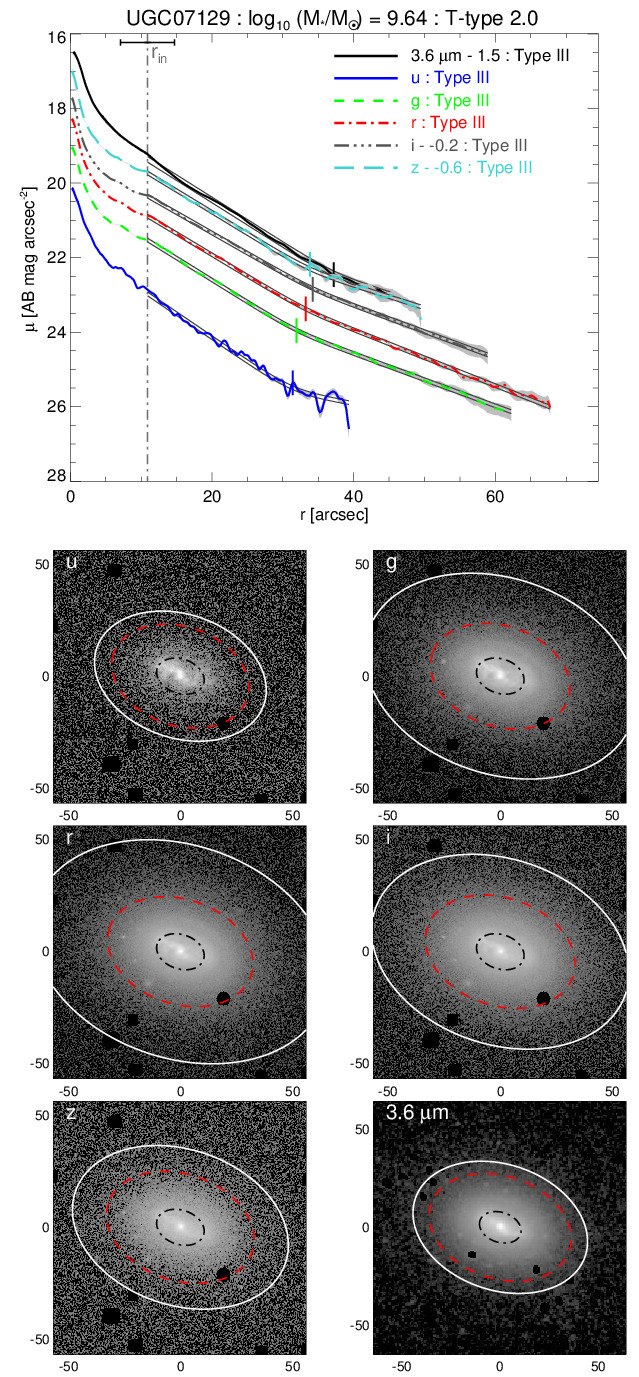 UGC07133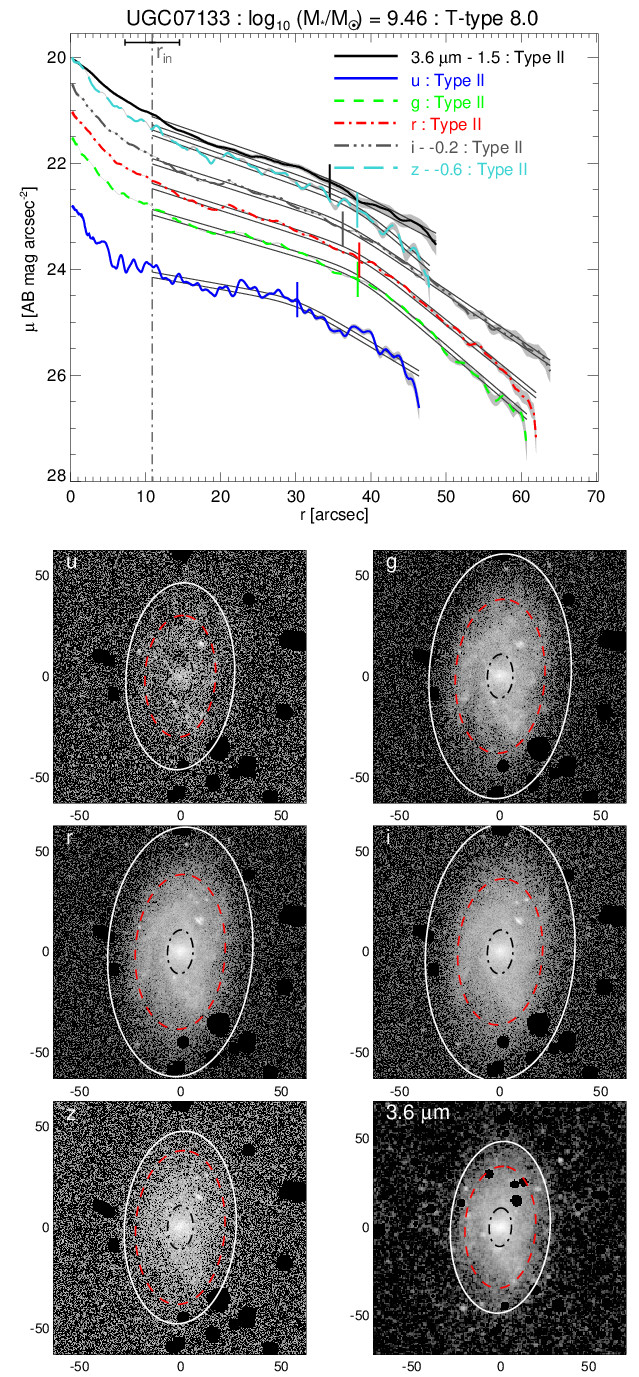 UGC07143
UGC07184
UGC07239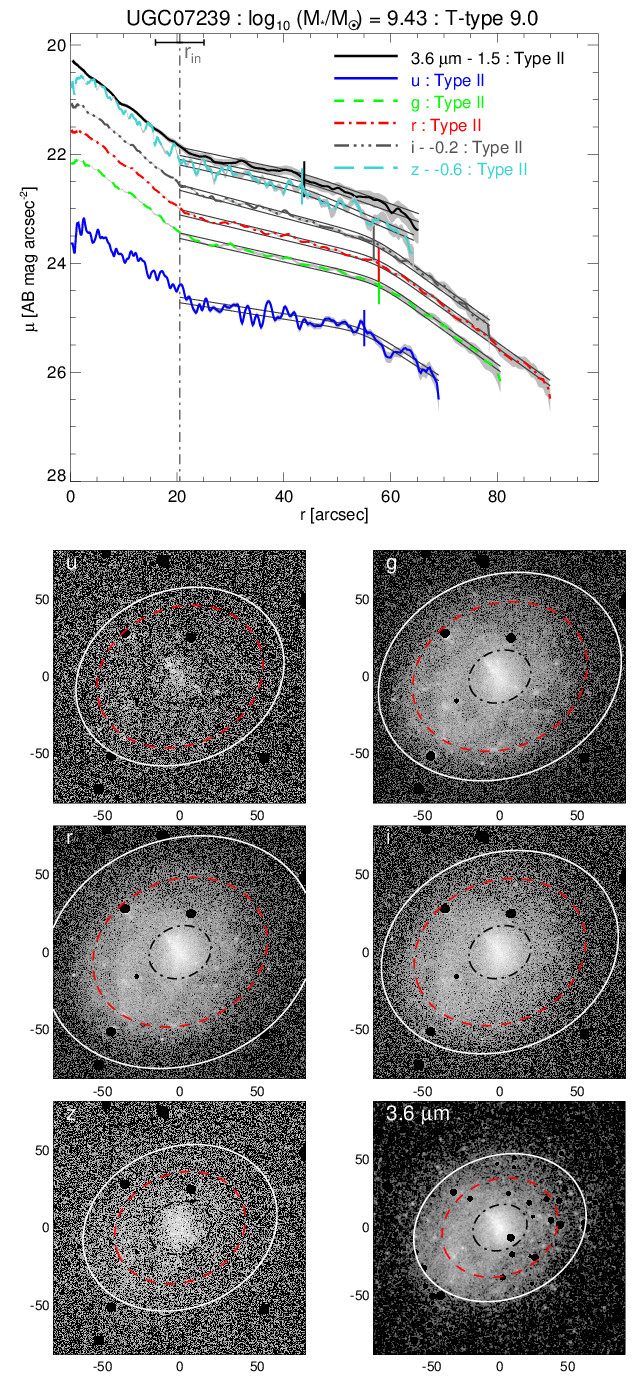 UGC07612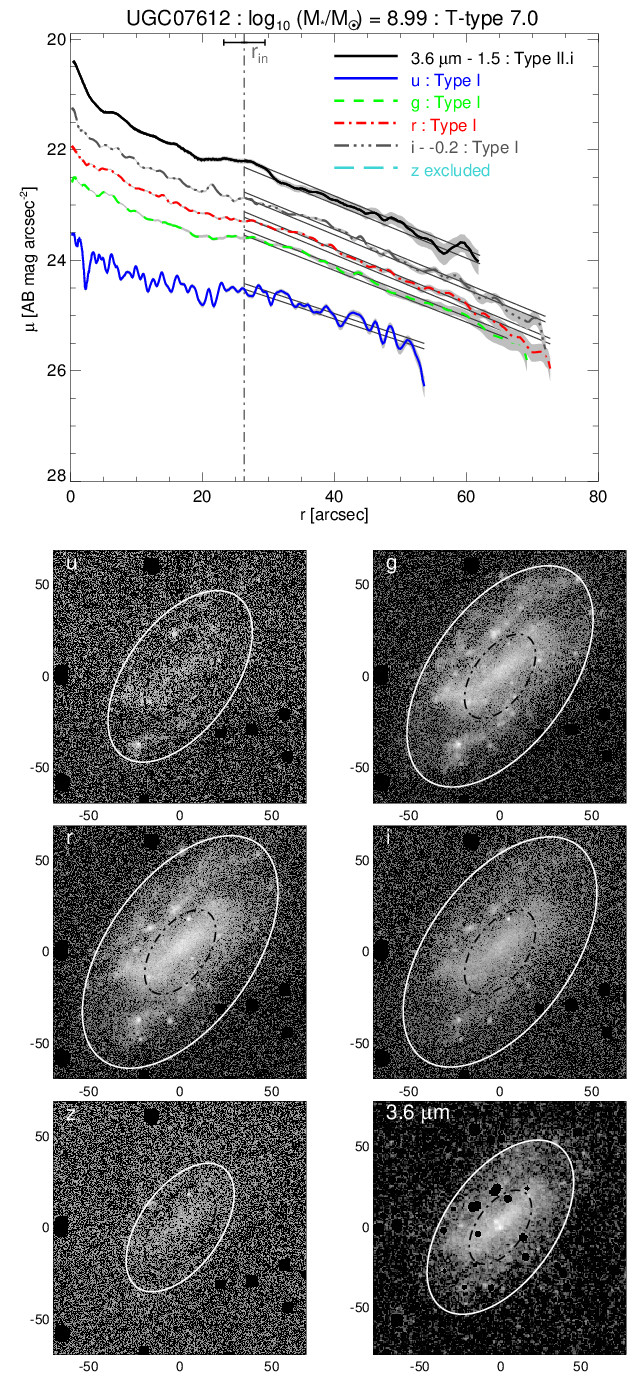 UGC07690
UGC07700
UGC07730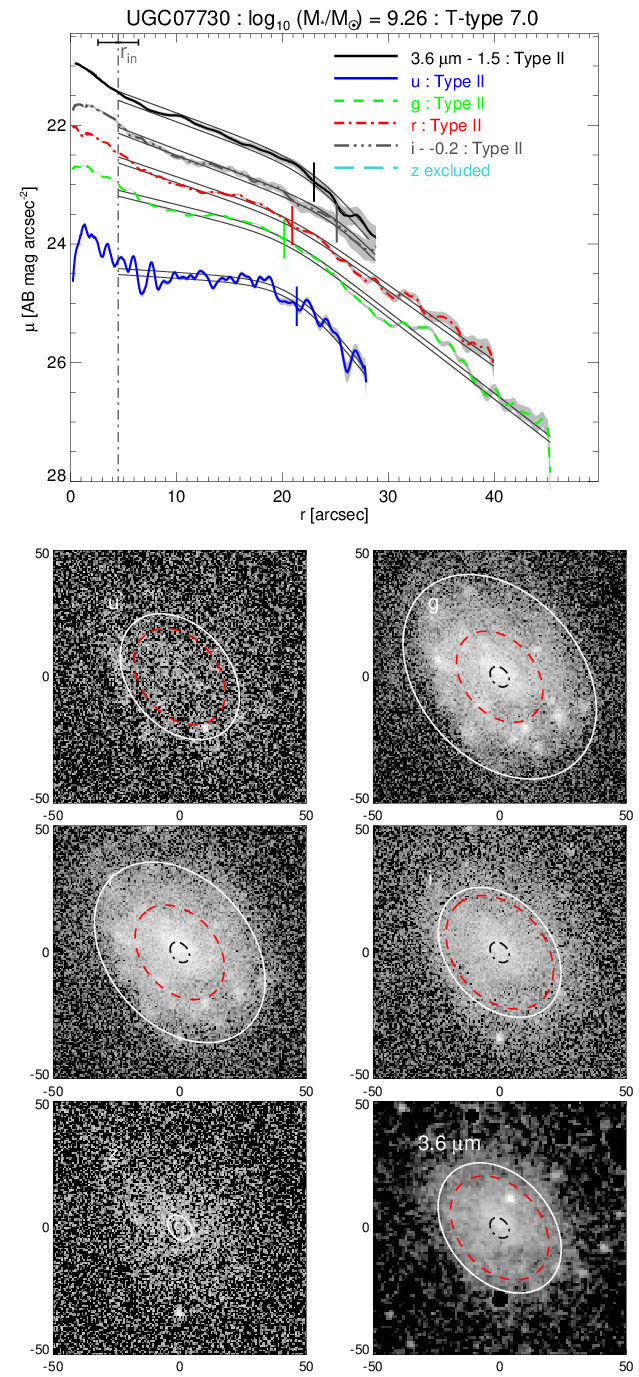 UGC08041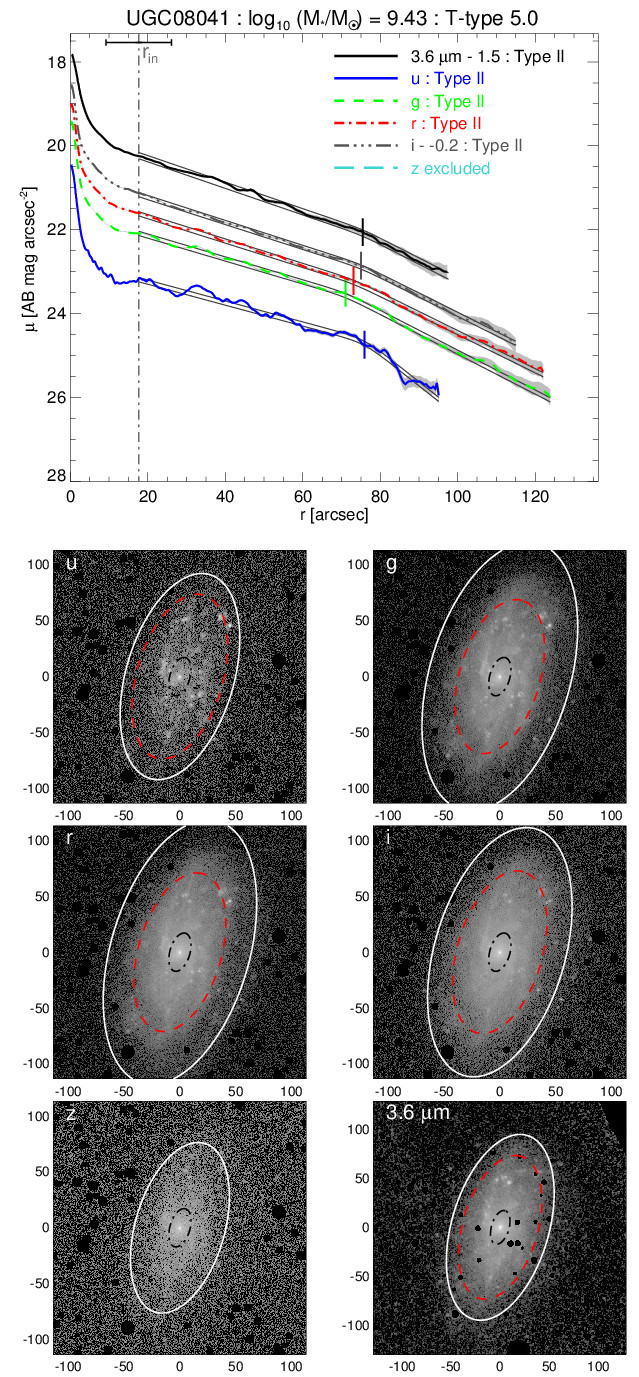 UGC08042
UGC08084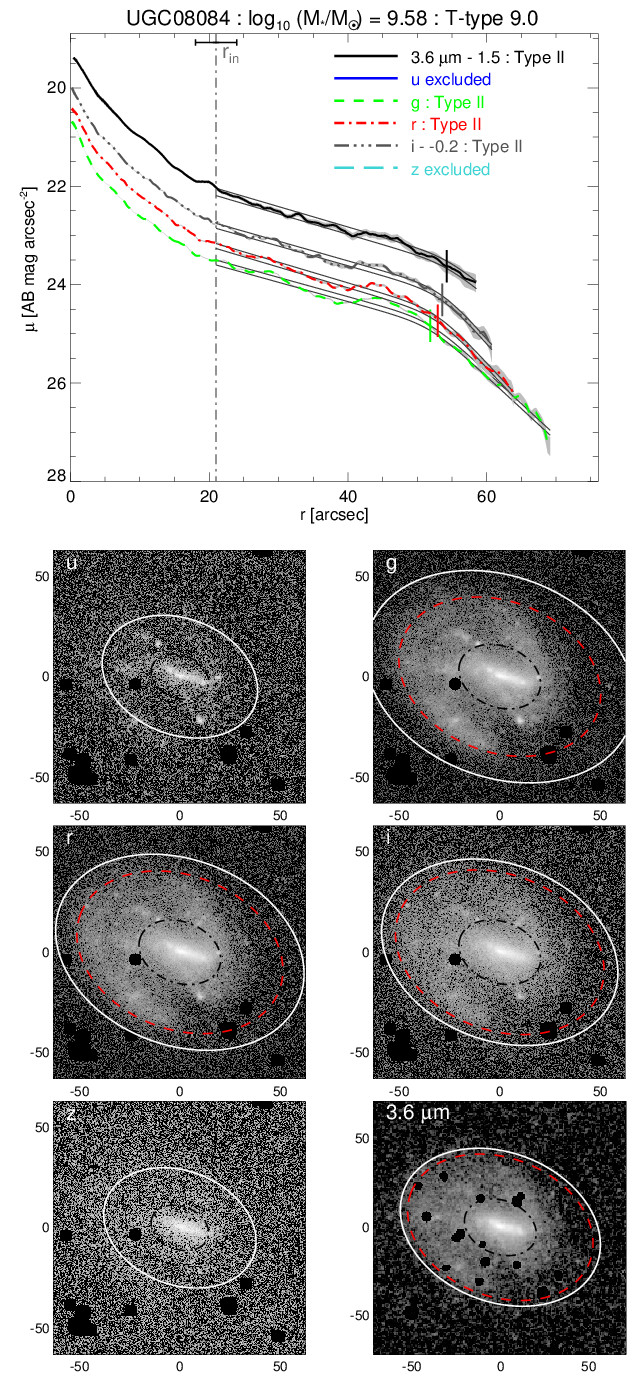 UGC08153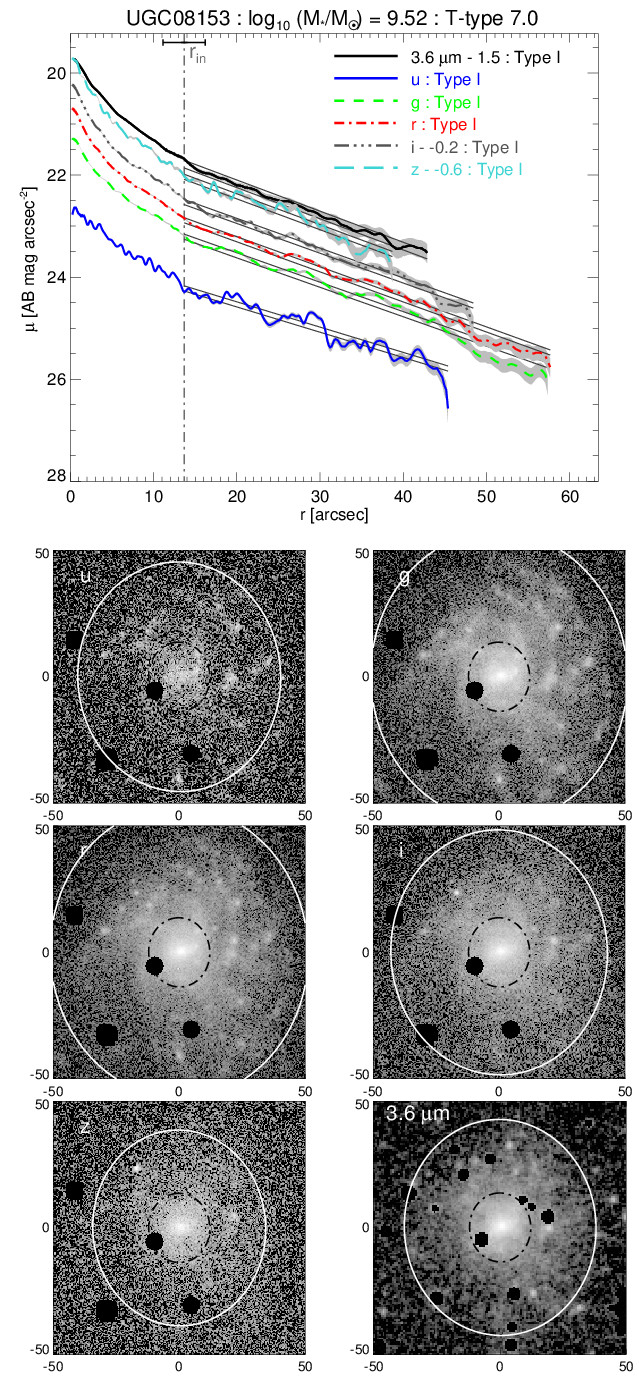 UGC08155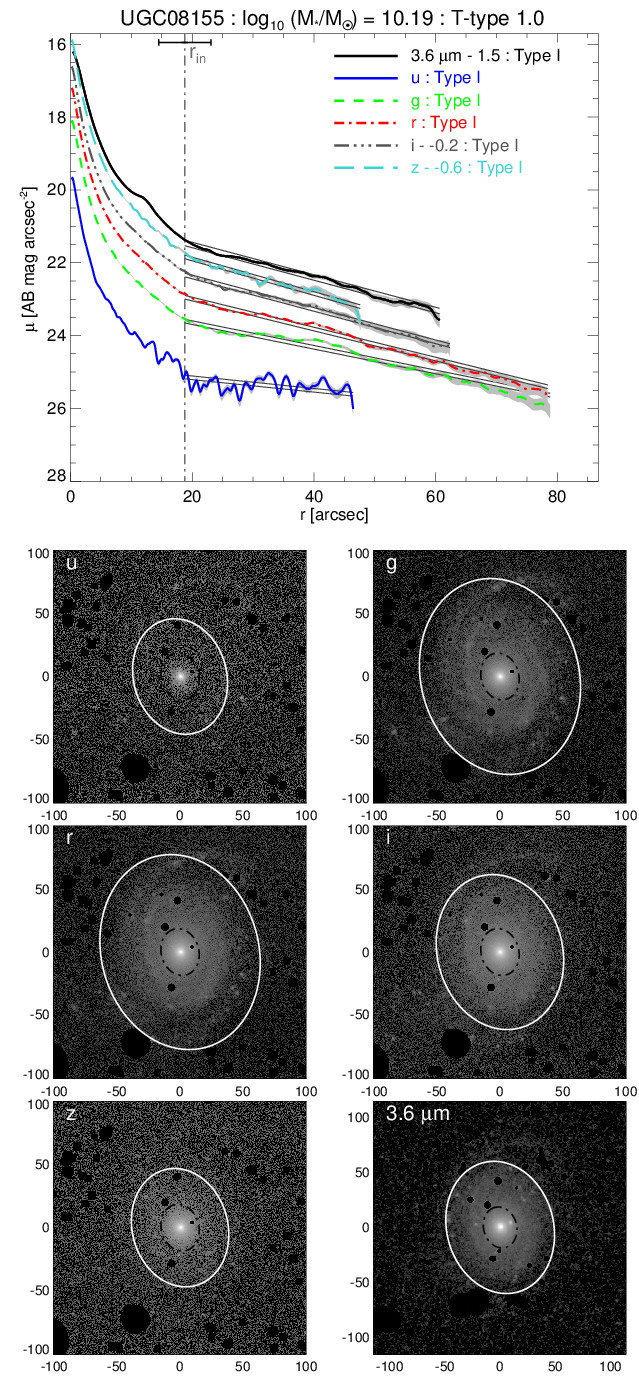 UGC08489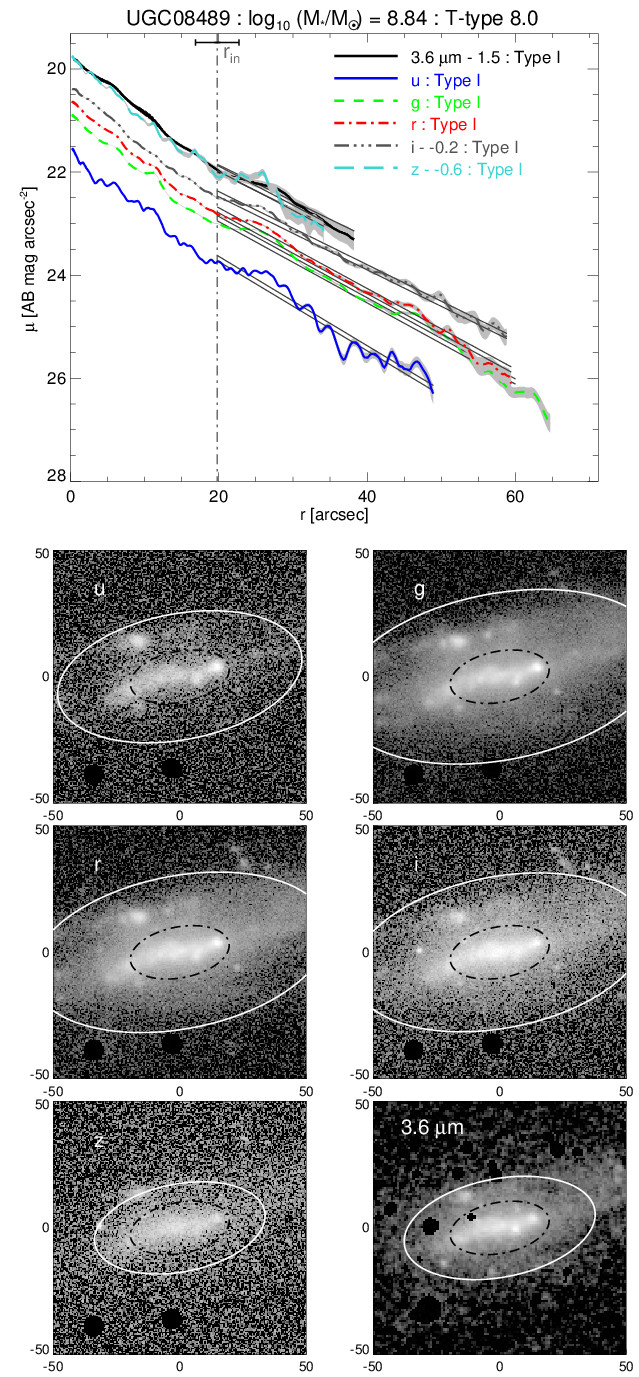 UGC08516
UGC08588
UGC08597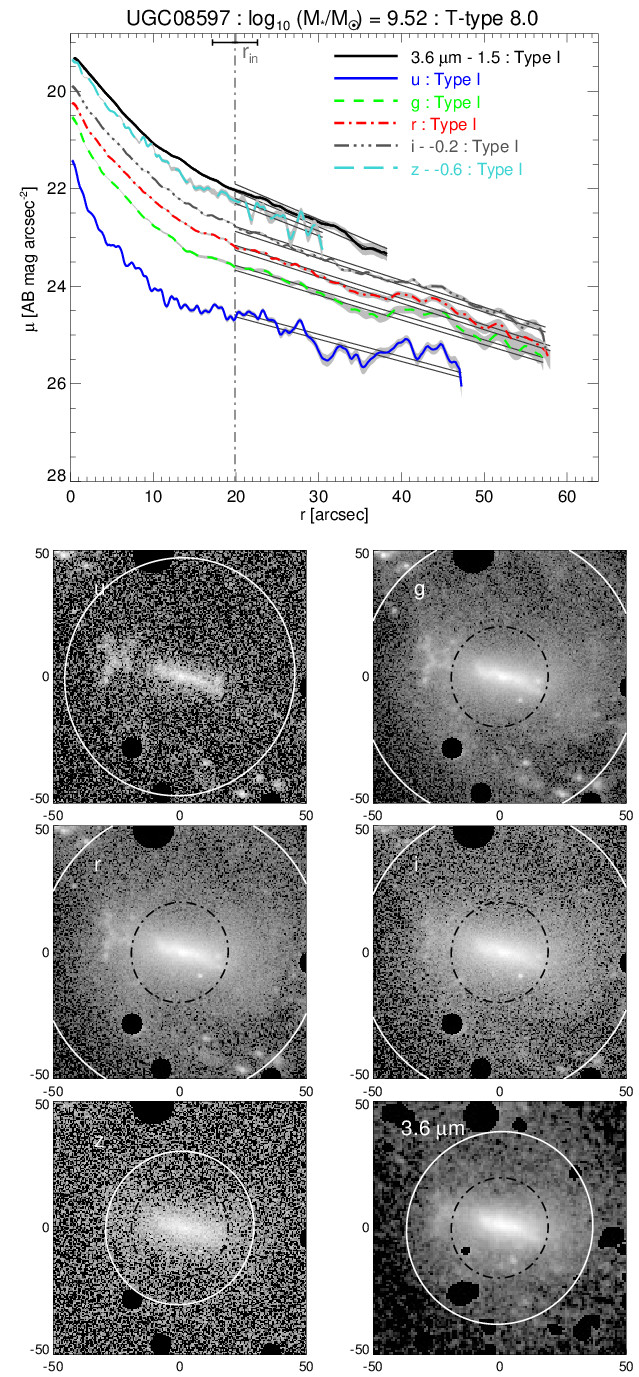 UGC08658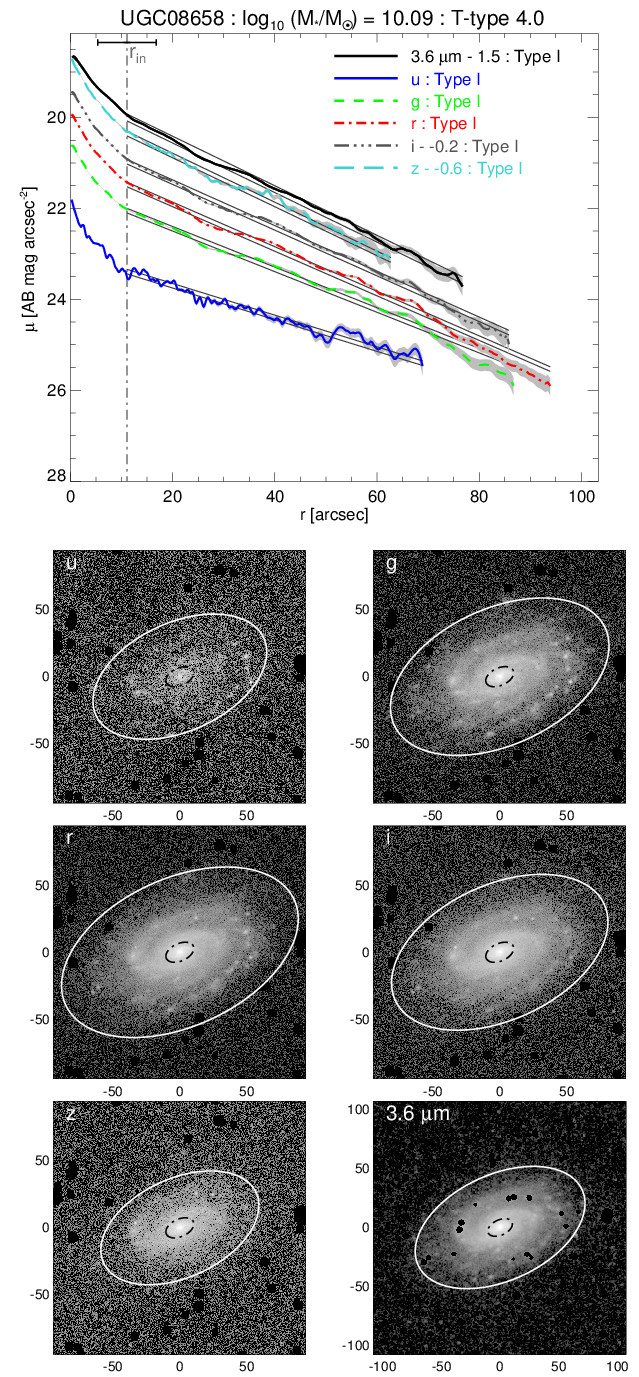 UGC08733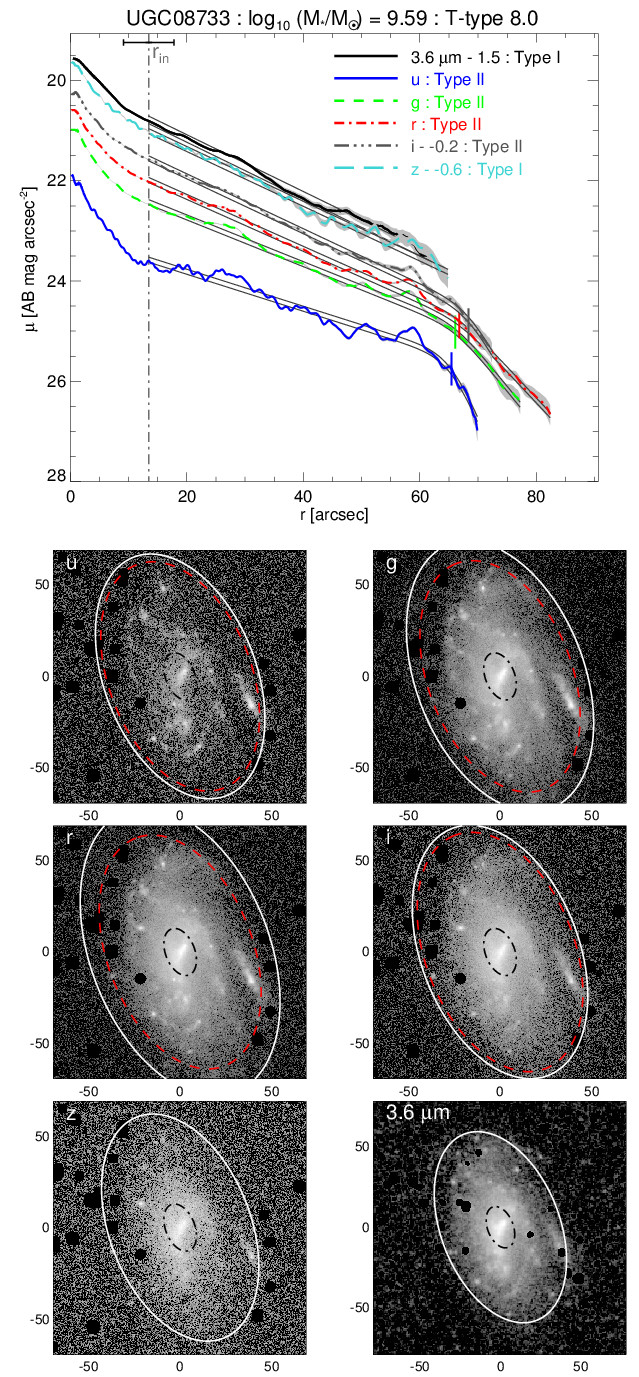 UGC08877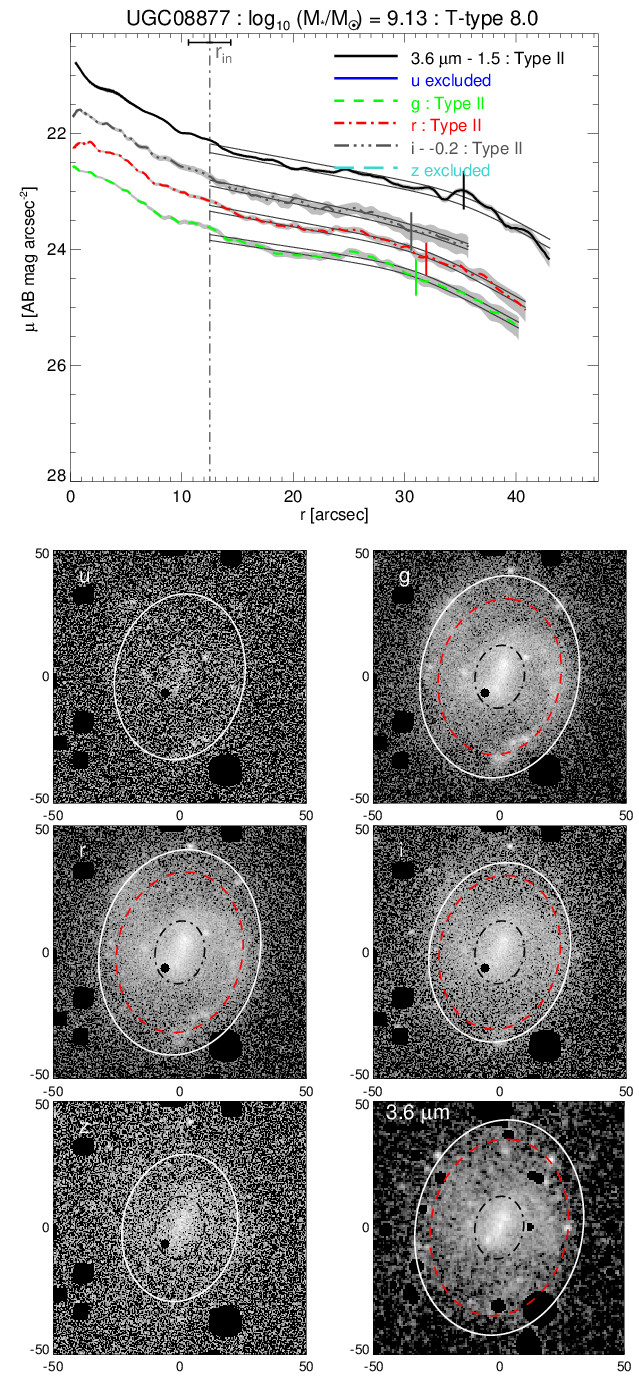 UGC08892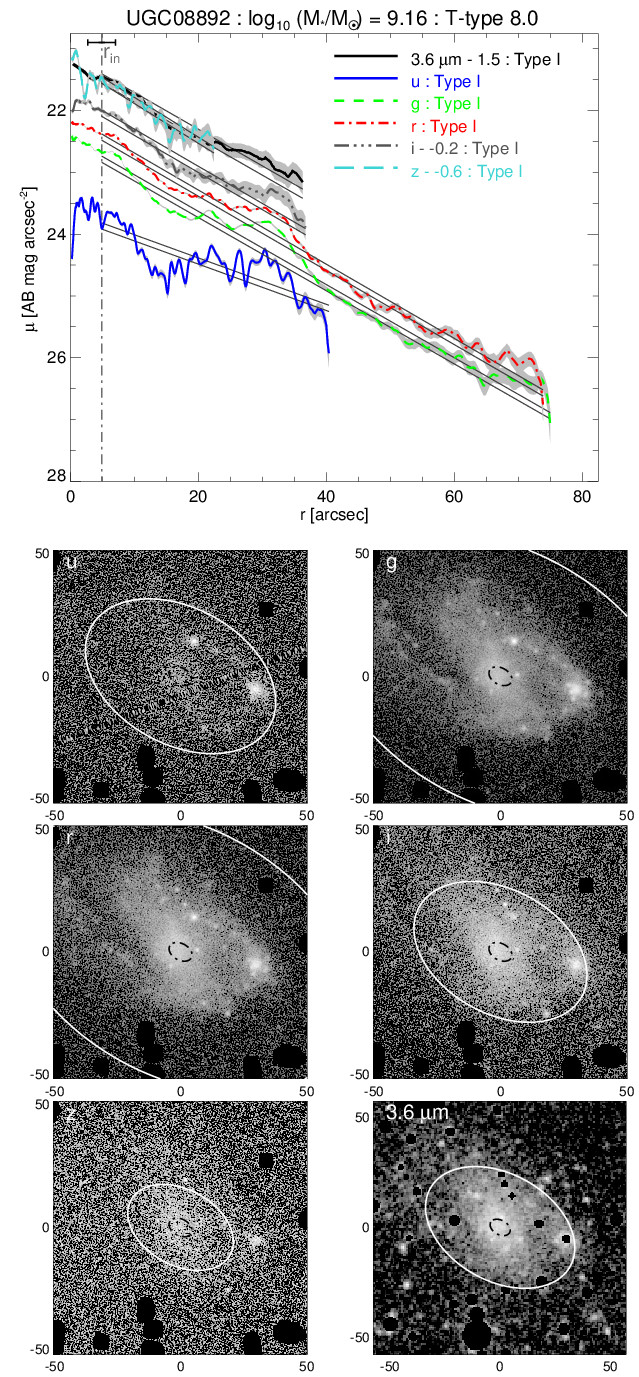 UGC08909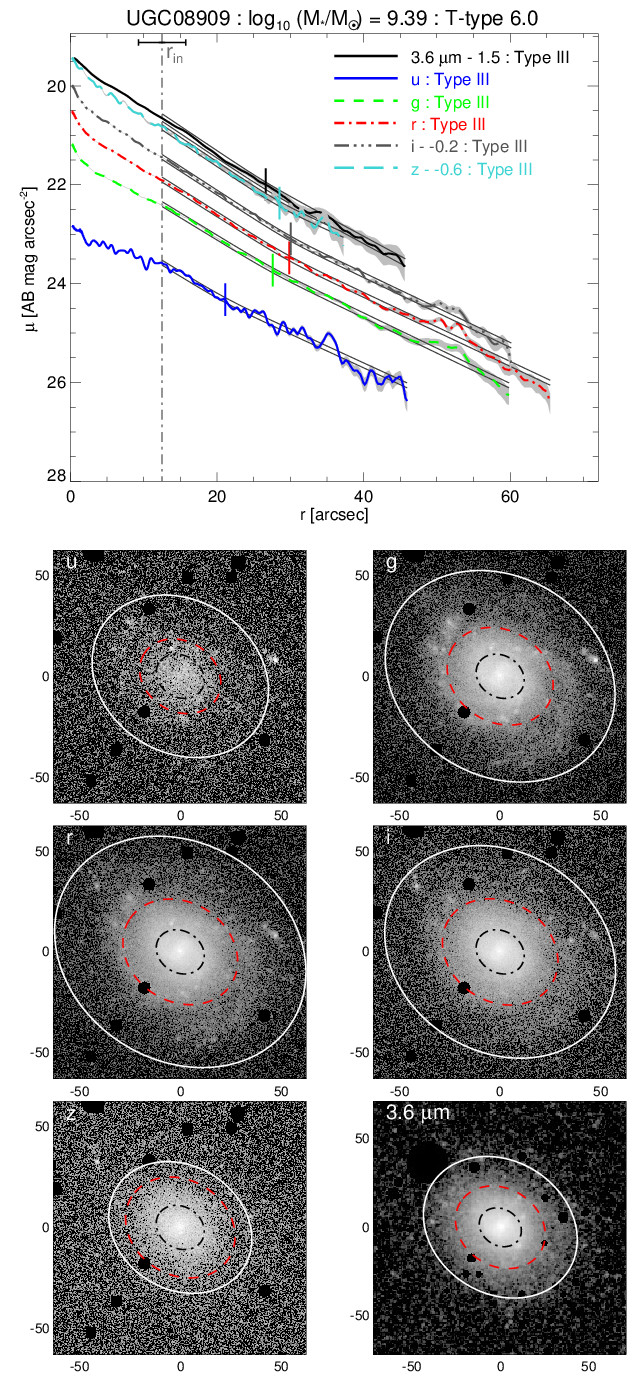 UGC09245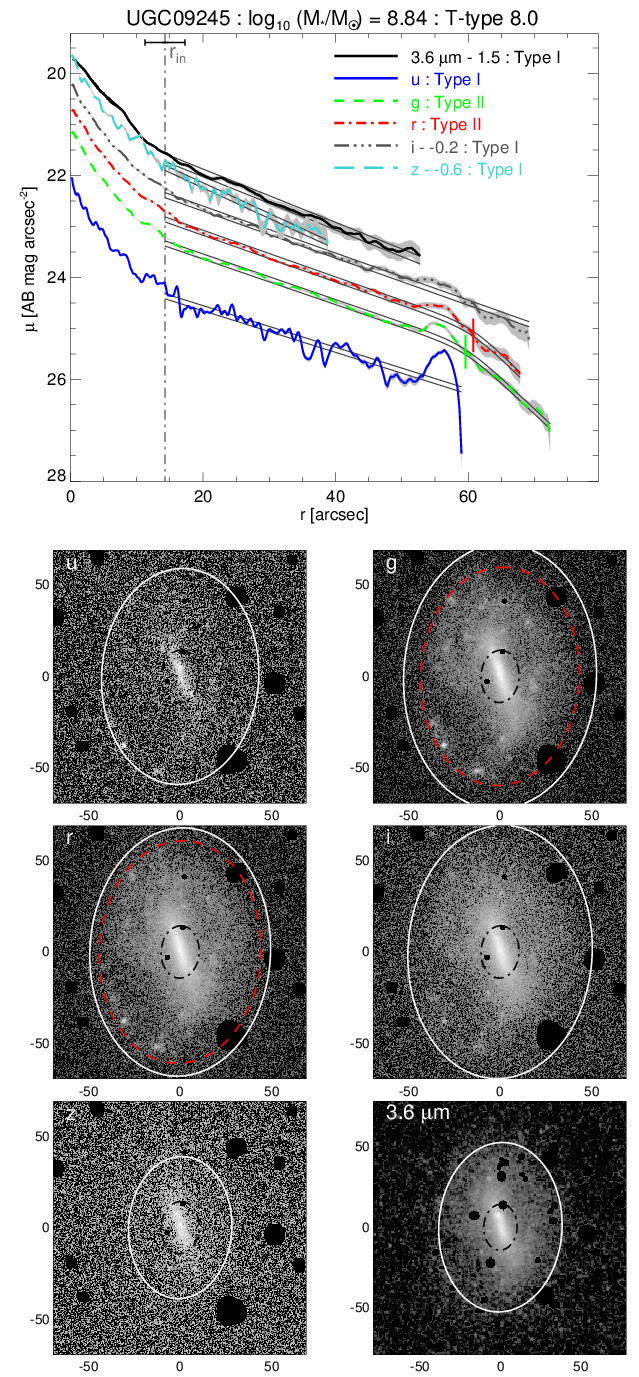 UGC09469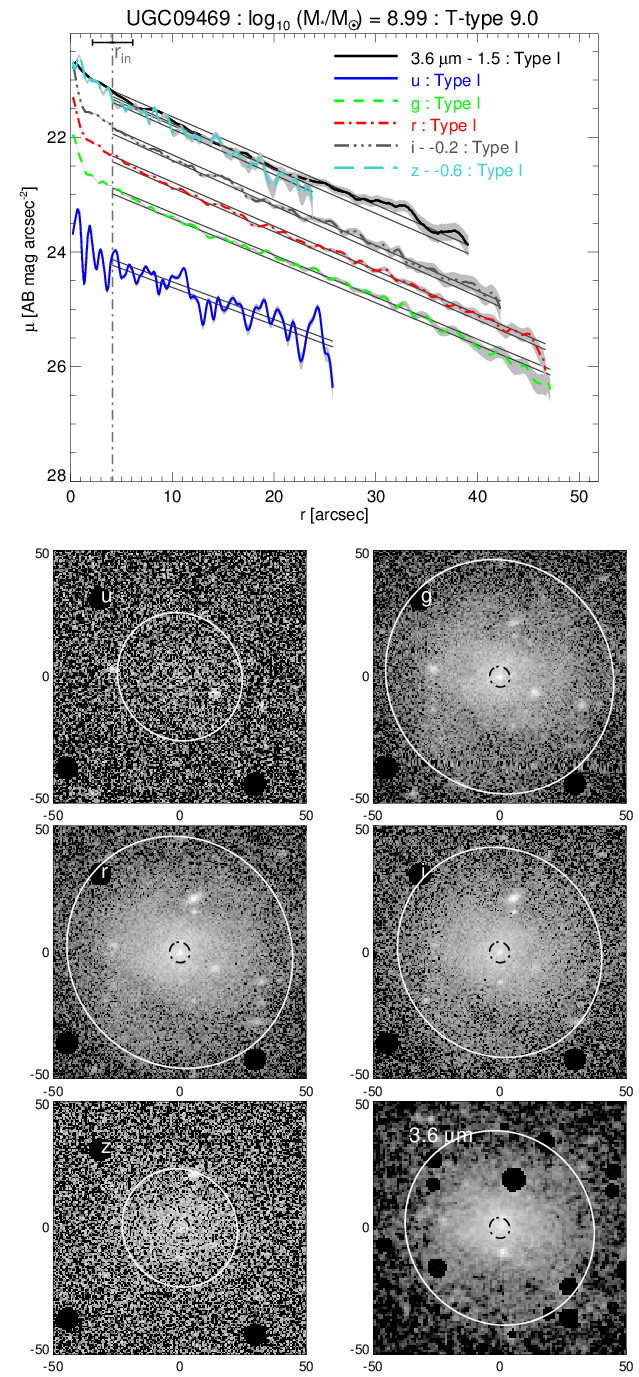 UGC09470
UGC09569
UGC09601
UGC09661
UGC09663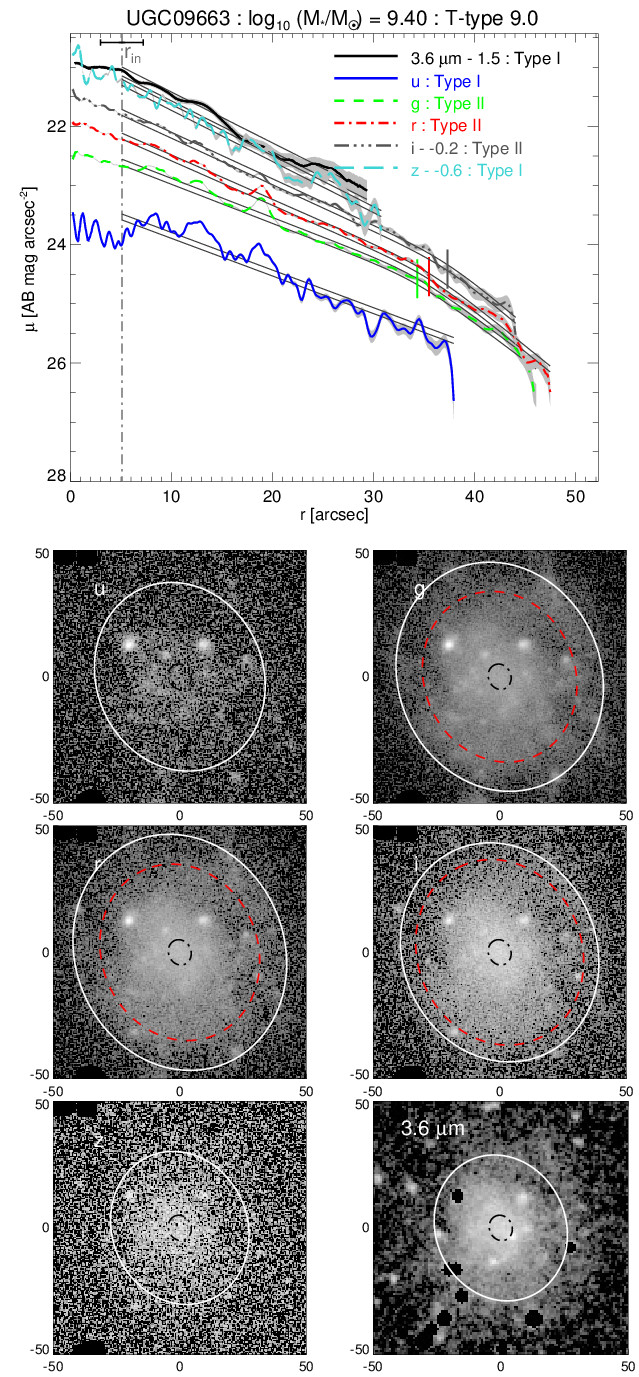 UGC09730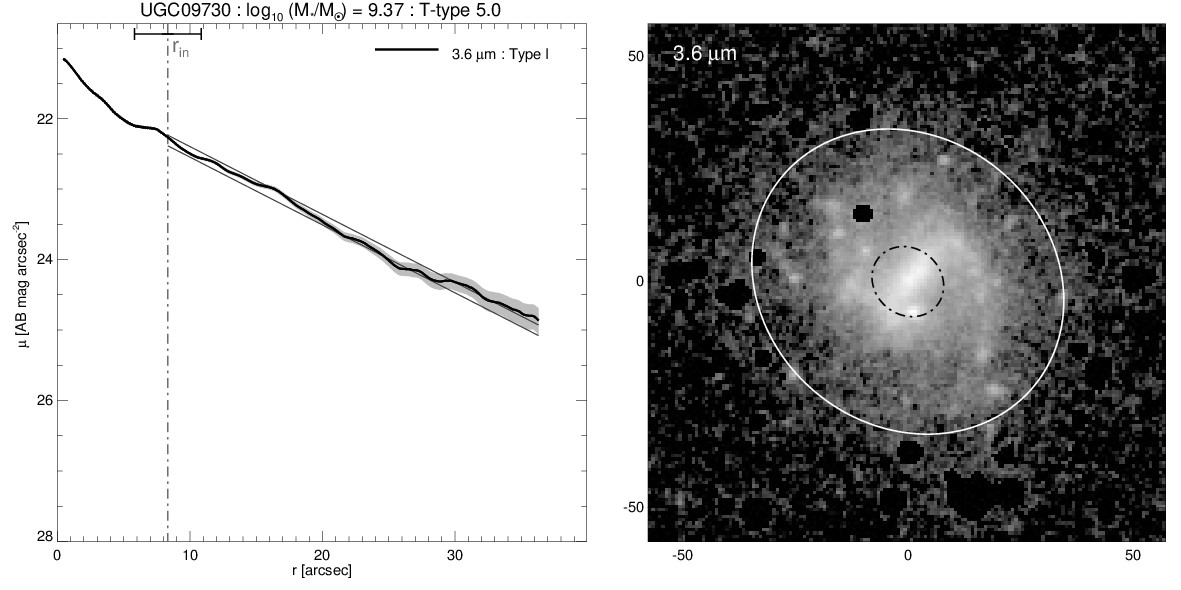 UGC09837
UGC09875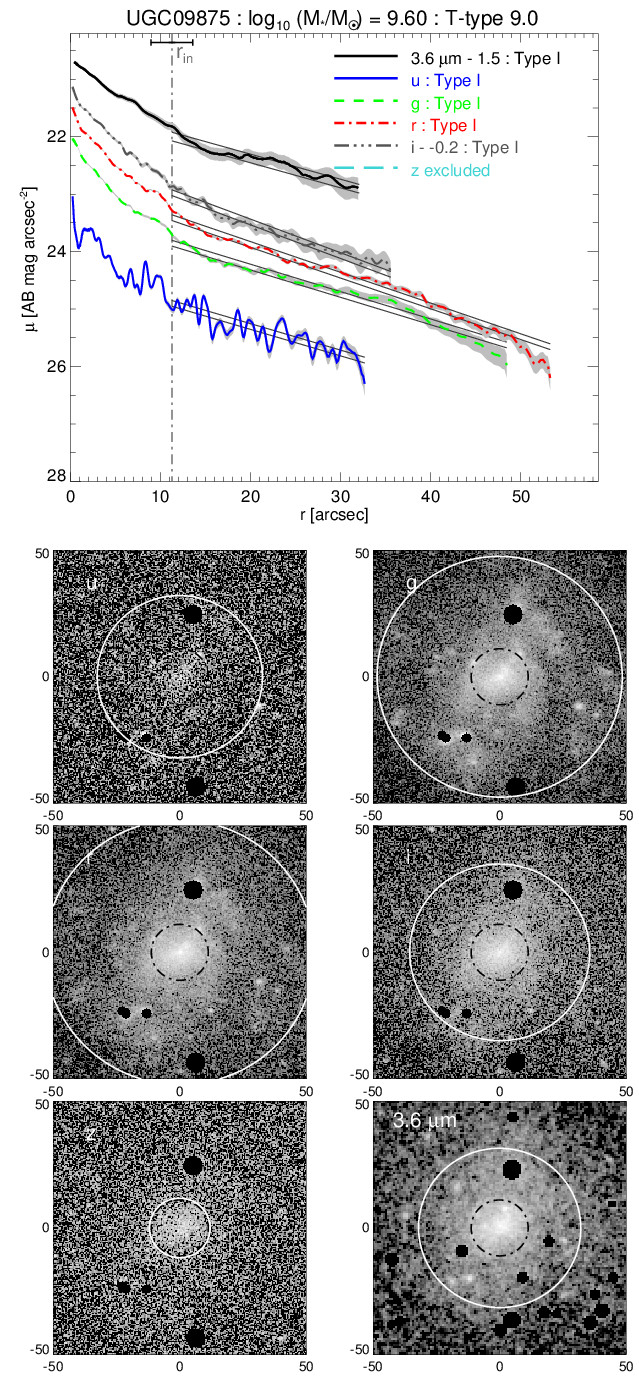 UGC10020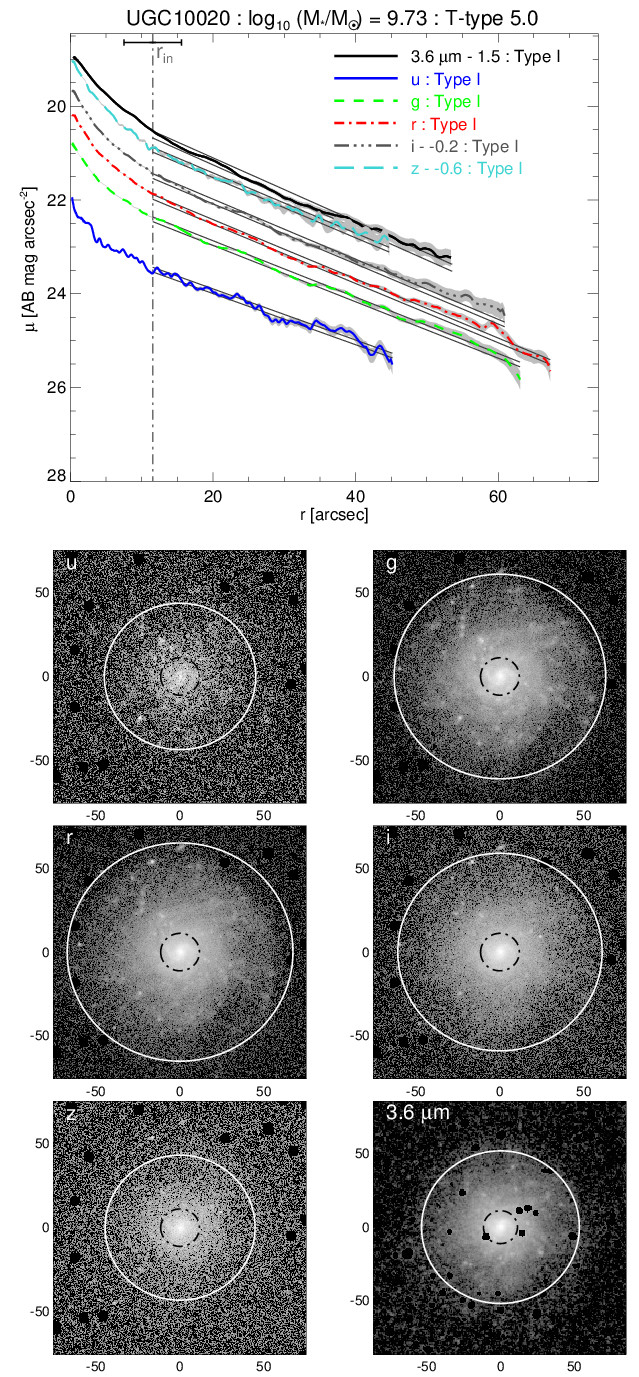 UGC10054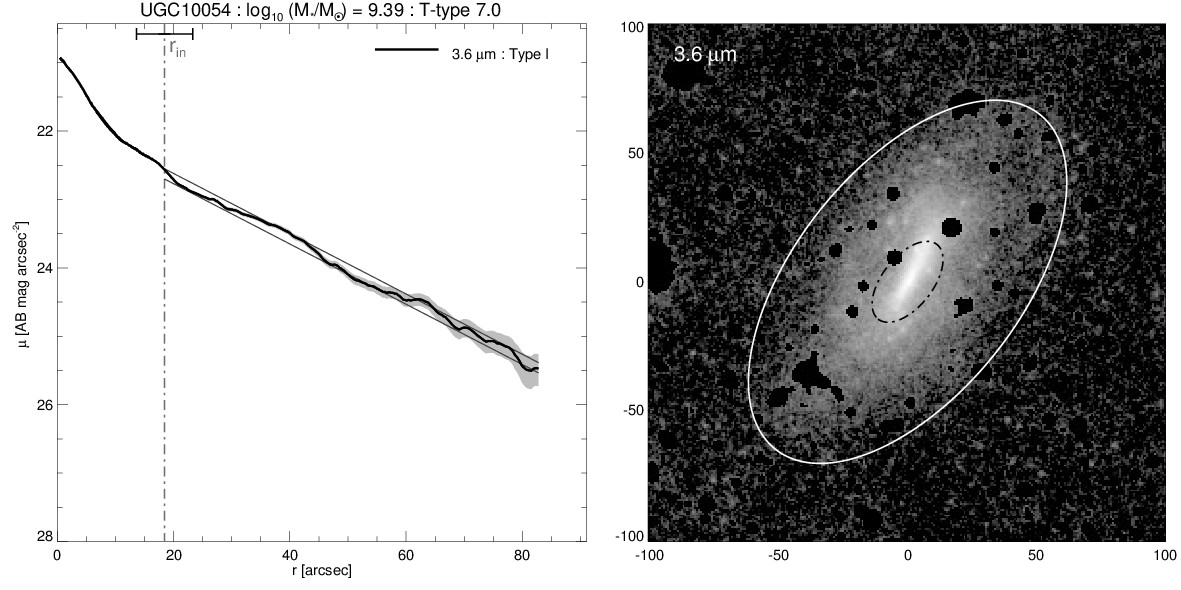 UGC10290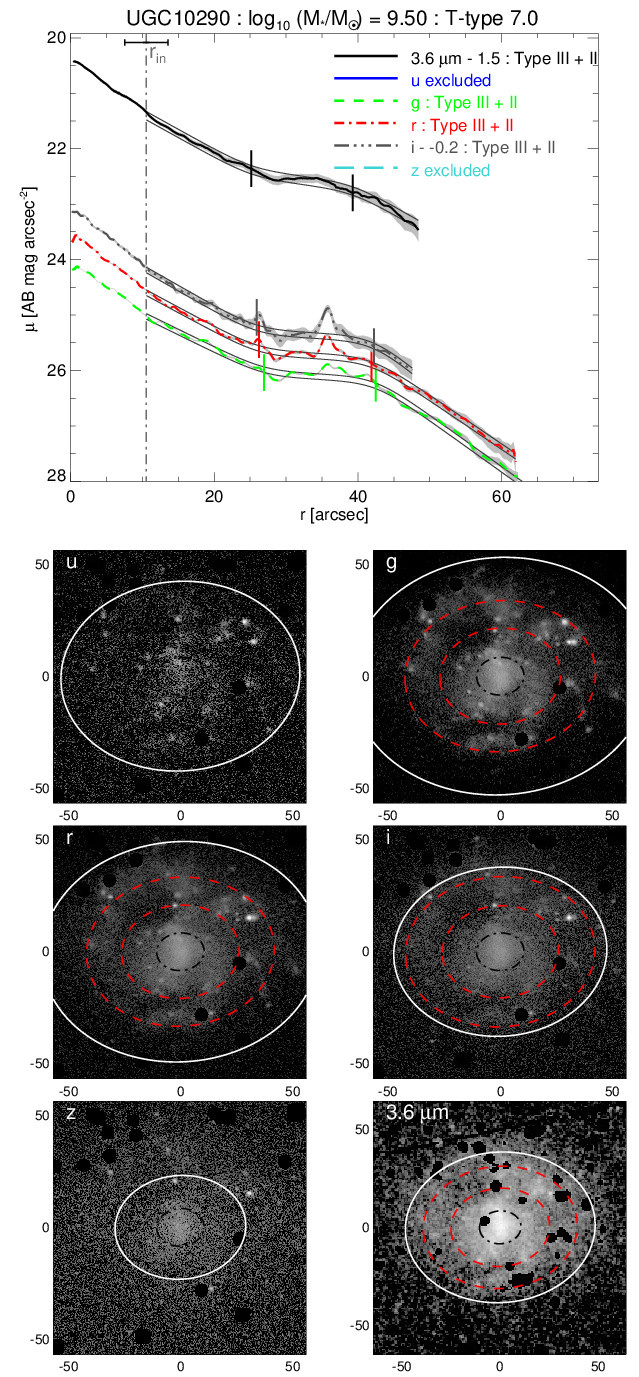 UGC10445
UGC10791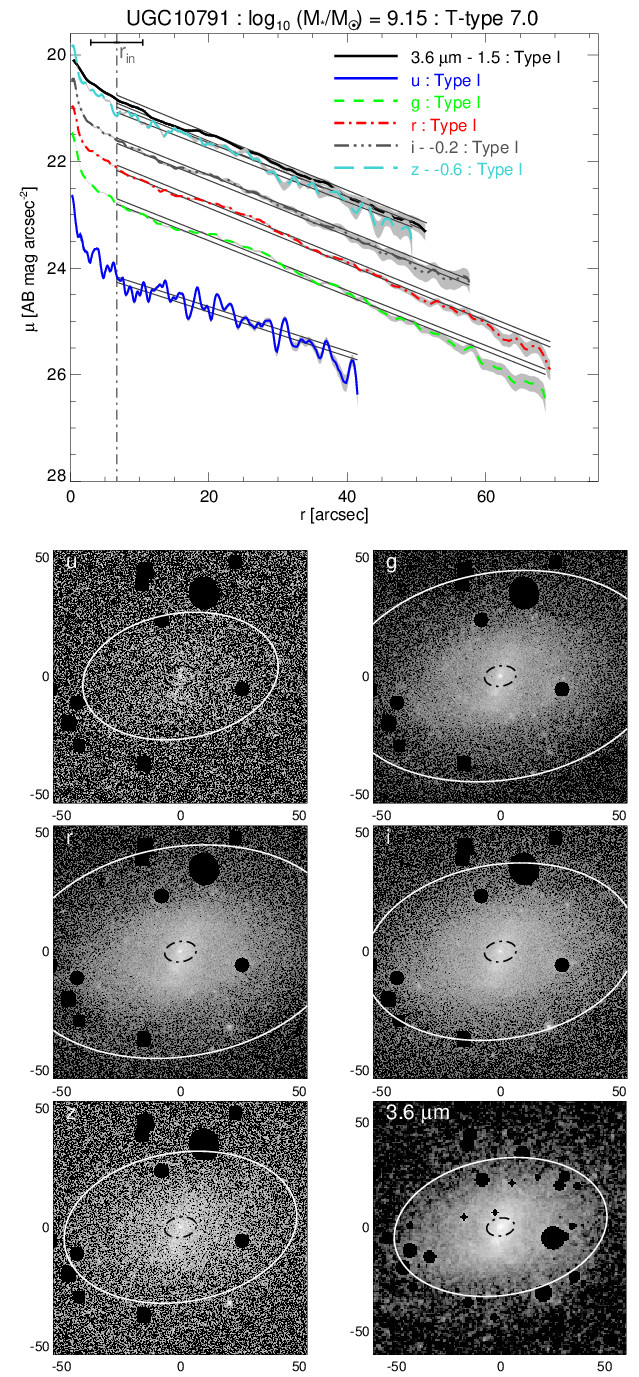 UGC10803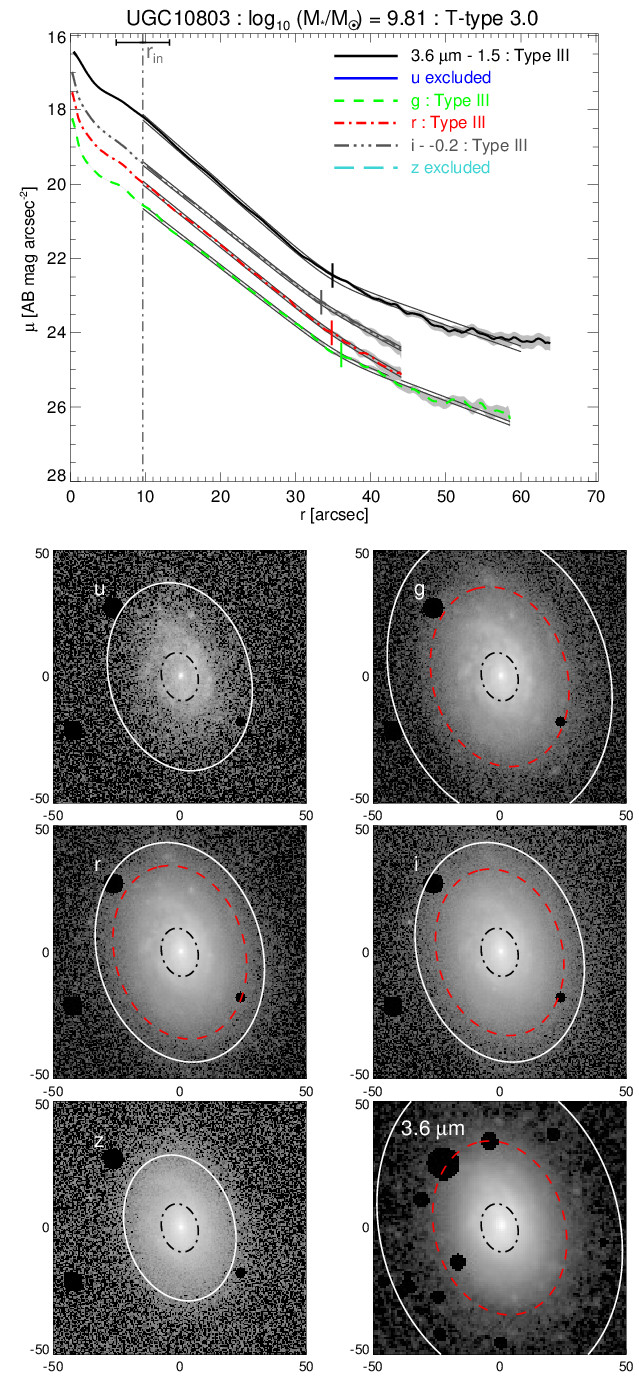 UGC12151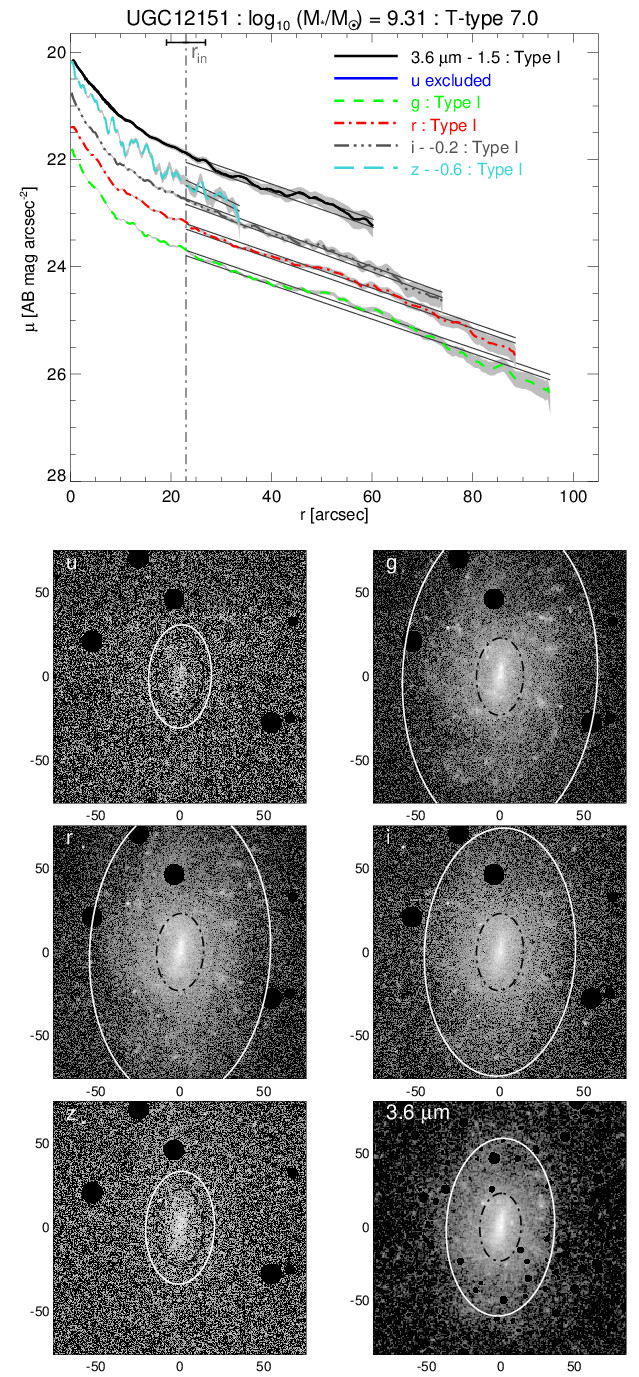 UGC12682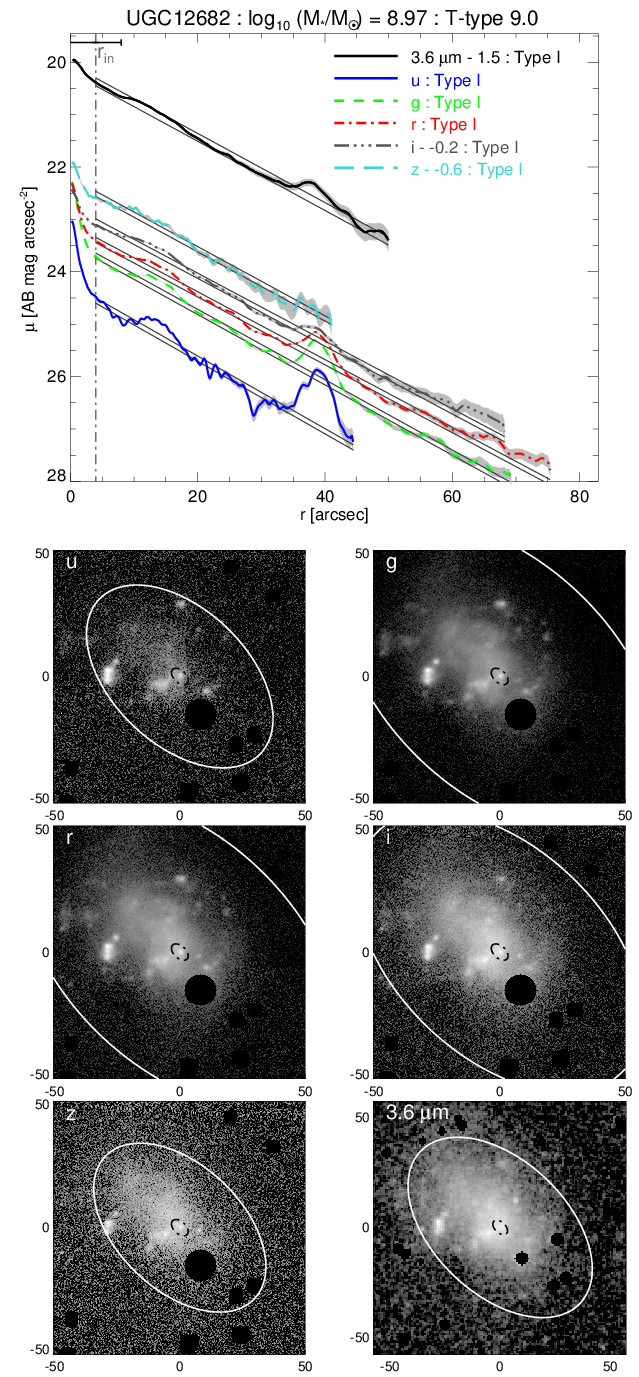 UGC12707
UGC12709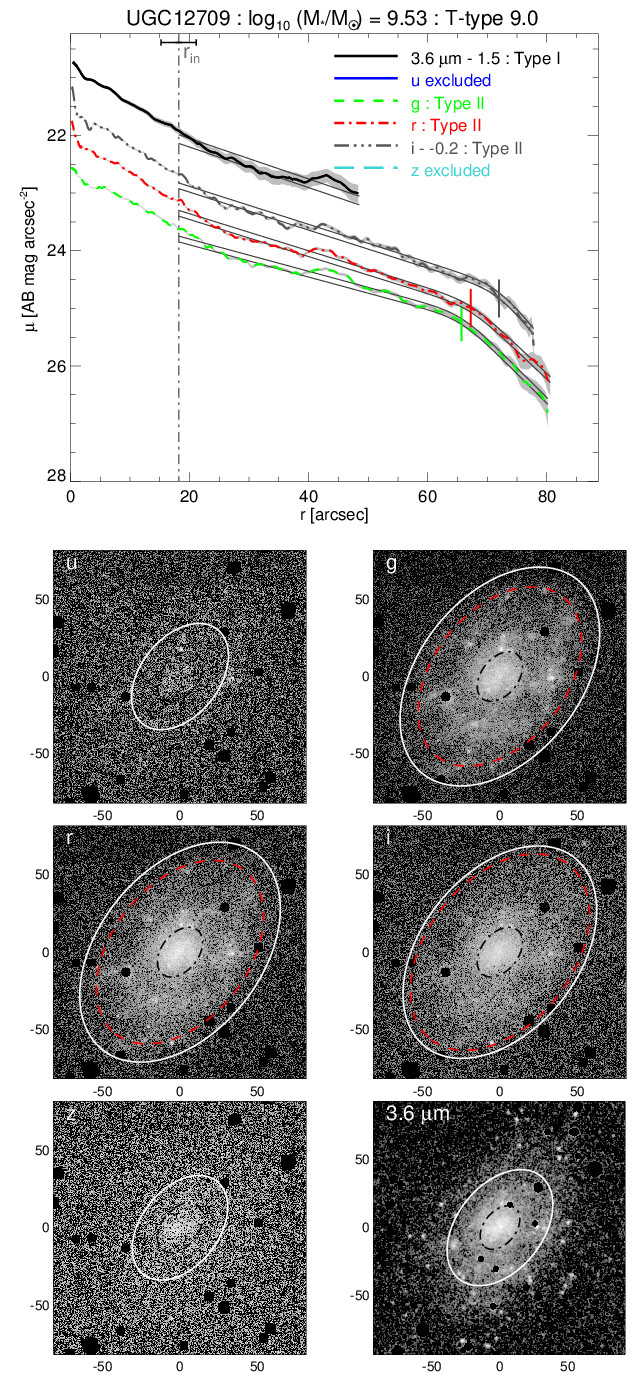 UGC12732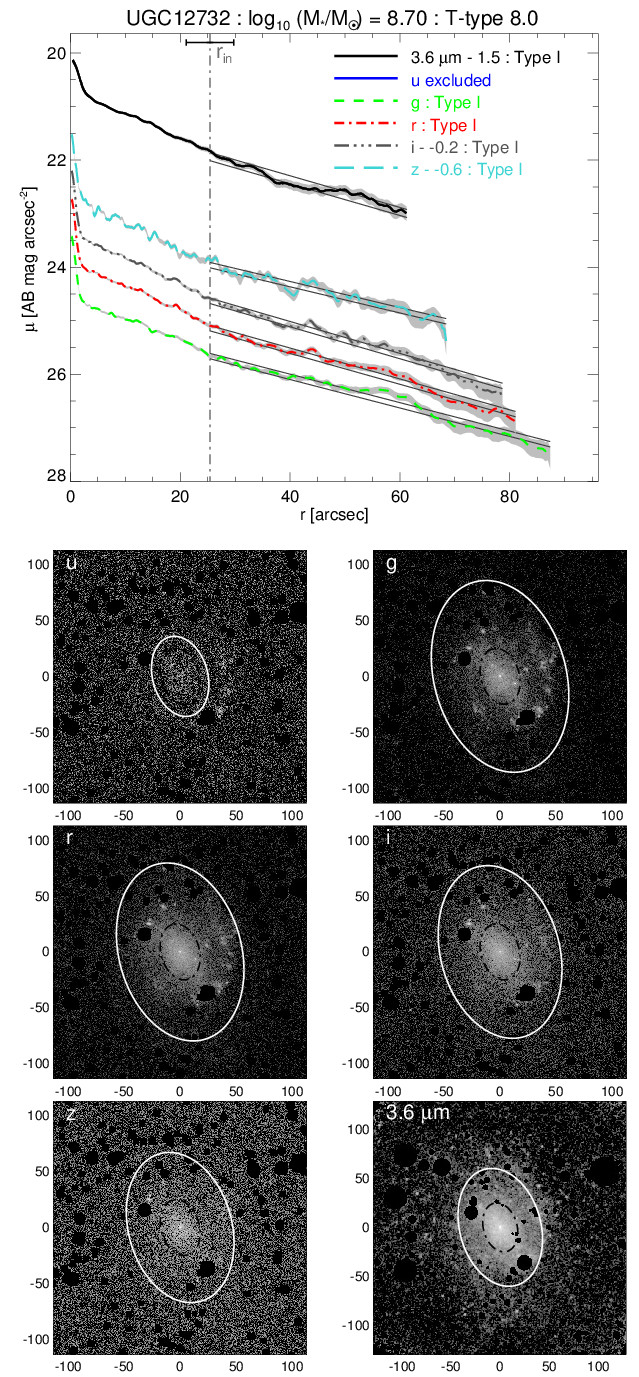 UGC12846