You are now in the partition: 'Animals from the Zoological museum/wolverine'.
Click a small-scale picture - you will receive a big picture!

Sorry, text not in English yet!
Some mammals: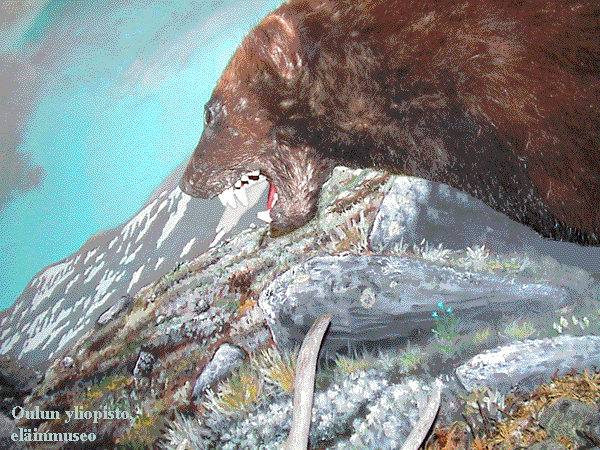 Wolverine (Gulo gulo)
Ahma (Gulo gulo) on iso näätäeläin. Sitä tavataan paitsi tunturialueella, myös etelämpänä
boreaalisten havumetsien piirissä, varsinkin maamme itärajan tuntumassa. Tässä ahma lienee
parhaillaan lopettelemassa poroateriaansa (huo. sarvet!).
---
Choose different matter from Main menu!