You are now in the partition: 'Animals from the Zoological museum/reindeer'.
Click a small-scale picture - you will receive a big picture!
Some mammals: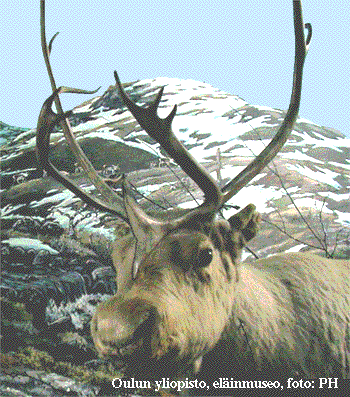 Reindeer (Rangifer tarandus)
Poro (Rangifer tarandus) lienee kaikille suomalaisillekin aika tuttu eläin. Kuvassa näet taustalla porolauman, joka laiduntaa tunturipaljakan lumettomilla paikoilla, ns. tuulenpieksämillä.
---
Choose different matter from Main menu!